4 Effective Stretches That Relieve Lower Back Pain
By Stephen M
---
Lower back pain is becoming a common health concern that needs serious attention. Causes include ruptured disks, ligament strains from lifting heavy items, prolonged sitting, or bad posture. It may also be symptoms of serious underlying conditions like arthritis, osteoporosis, acute pancreatitis, or kidney stones. No matter the cause, some forms of stretching can provide relief.
Caution: These stretches are not a permanent solution but can help reduce the pain and strengthen the lower back muscles. Don't overstretch yourself to prevent aggravating your condition.
Child's Pose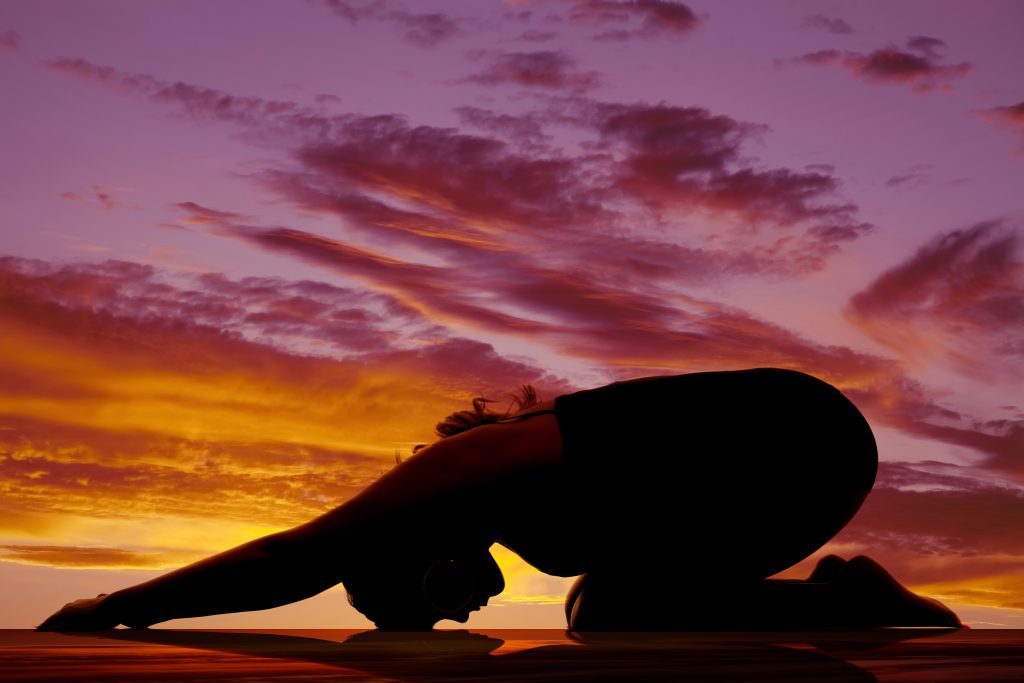 This simple but effective yoga pose stretches the spinal extensors, thigh muscles, and the gluteus maximus. The posture promotes blood circulation in the spine while relieving shoulder and neck pains. It also makes the lower back muscle flexible. You can practice this as much as you want or need.
Knee-to-chest stretch
This stretch relieves you of lower back pains and reduces tension in the hips and thigh muscles. However, persons with osteoporosis should avoid this because they may risk fracture in the vertebrae. To do this stretch:
Lie flat on your back with bent knees while your foot touches the floor
Now, slowly bring one knee to your chest, supporting it with your hands behind your thigh
Maintaining your hip position, stretch your spine to your tailbone
Remain in this position for about one minute and breathe deeply to release tension
Seated Spinal Twist
This posture works in the back, hip, and glutes and stretches the neck, shoulders, and abdominals. It also creates flexibility in your spinal area and stimulates the internal organs. To do this stretch:
Sit on the floor with legs stretched forward
Bend your right knee then move it across your left leg which is still stretched forward
Now send your left arm outside the be knee
use your other hand for support
Do this for about one minute
Change over to the left leg and repeat the same process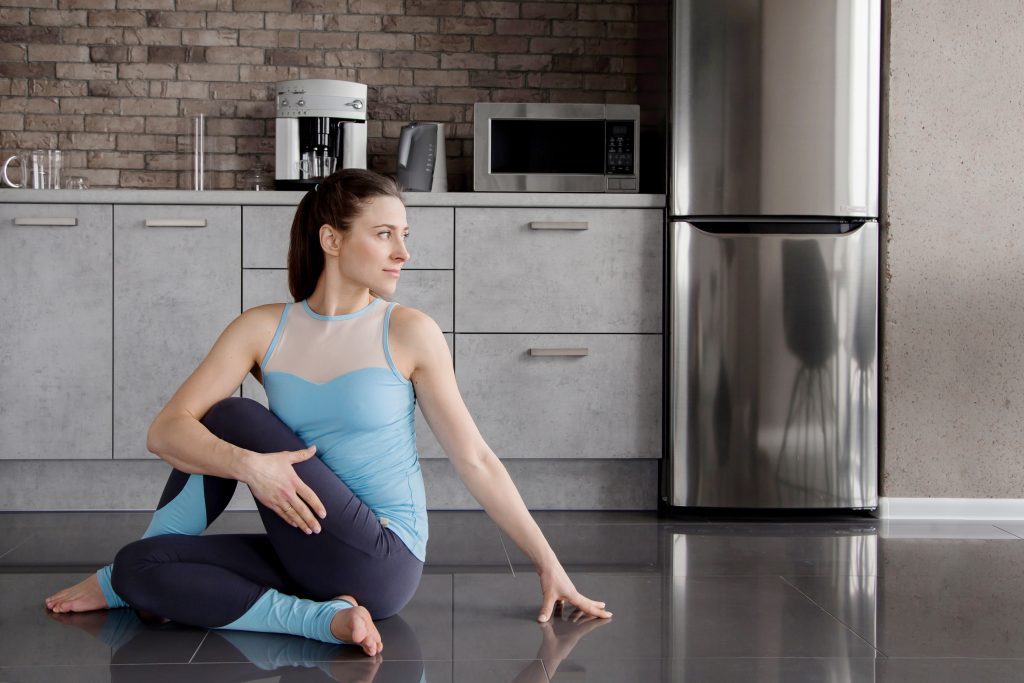 Pelvic tilt
This stretches to strengthen the abdominal muscles and eases the lower back of pains and tightness. It also works on the hamstrings and glutes. All you need is to:
Lie flat on your back with the knees bent and foot touching the floor
As you straighten your back, engage your abdominal muscle in an exercise
Hold to this posture for about 15 seconds while breathing normally
Relax your position, have a deep breath, and repeat the process.