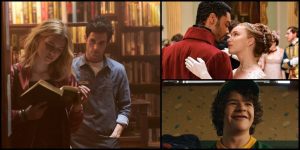 Exclusive Facts About Netflix Most Popular Series And Movies
By Larissa C
---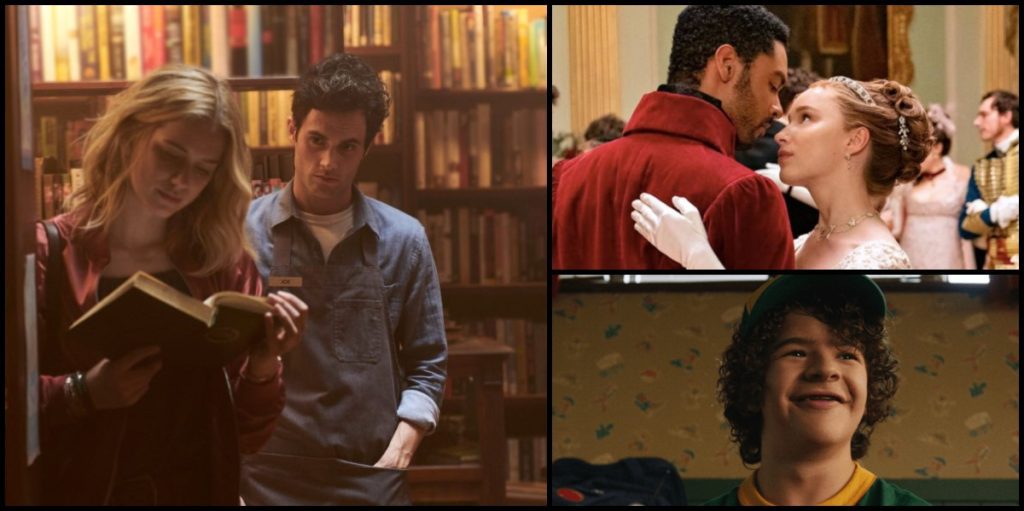 Gone are the days of waiting around in between commercials or sitting at the edge of your seat at the end of an episode knowing the next one would only come in a week from then. Today we all love to binge a show in a matter of hours or days. Netflix is a total game-changer. What started as a simple streaming service has now become home to some of the most-watched series and movies of all time. Some of these well-loved shows have some interesting behind the scene facts that you would not expect. If you want to impress your colleagues with your vast knowledge of random Netflix facts, you will love this article. With this insider information, you might decide to update your Netflix queue.
#1: Love has to be fast.
Some productions have plenty of money but not a lot of time. And when a project doesn't have a lot of time to be finished, producers have to run against the clock in order to finish filming every scene of their show.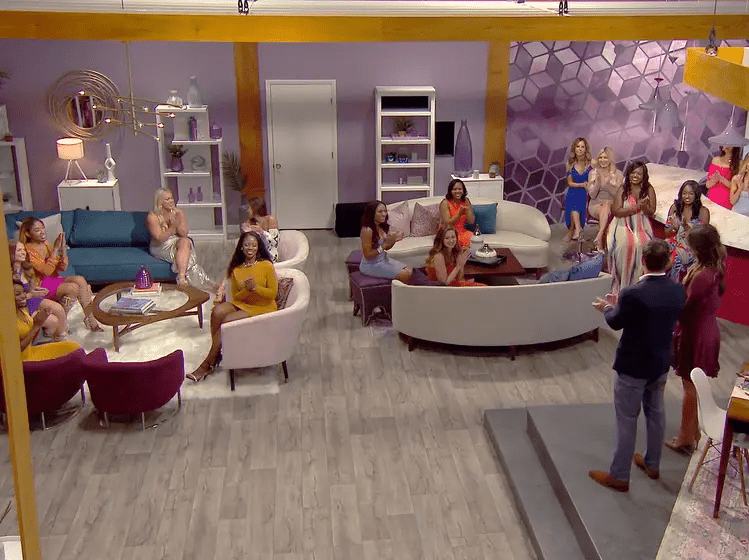 Love is Blind is a reality show about people finding love blindly and saying yes to marrying someone they've never seen before. Does it sound fast-paced? Well, that's because this production had to be finished within two-months time! Crazy, right?!
#2: The show is about a man, but it's all about women behind the scenes.
If you've watched the hit show You, we don't need to tell you what the story is about. There's a man (spoiler alert: he's a stalker) and we get to see his "adventures" in life. And while Joe Goldberg is the main character, things are different behind the scenes.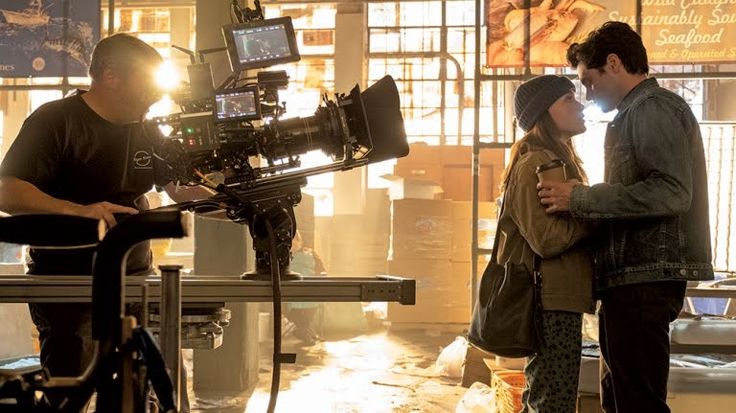 You is narrated by a man and follows said man's journey — but there are only women behind the scenes. The writer, producer, and directors of the show are women, and that's one of the best things about Netflix; the platform gives equal opportunity for female directors in a male-dominated industry!
#3: The cast of Bly Manor didn't know what would happen on the show.
The Haunting is one of the most successful anthologies on Netflix. Both seasons 1 and 2 became massive audience hits, not to mention that they were also highly praised by the specialized critics. While we had the option of binging the second season and learning everything about the mysterious manor, the show's cast had no idea what was going on.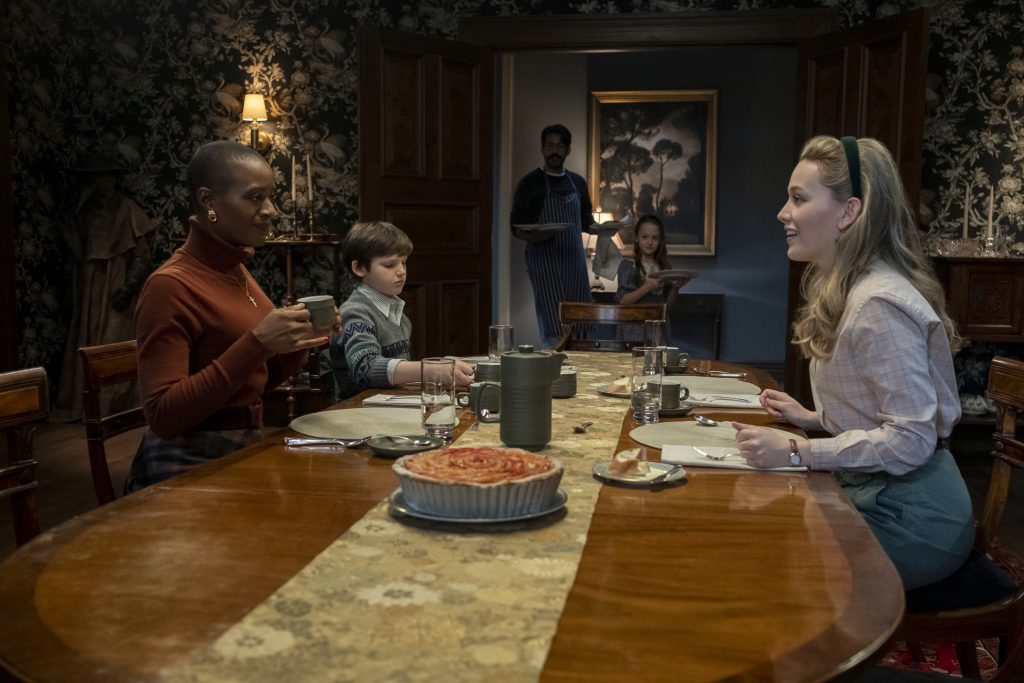 Director Mike Flanagan wanted his cast to look forward to filming the season finale, so he didn't tell them what would happen to each of their characters. This made the cast feel surprised as the audience as they discovered what happened at the show's end!
#4: No stunt double for some actors.
If you like reading about what goes on behind the cameras on movie sets, you probably already know that Tom Cruise is one of the few action actors that doesn't always use a stunt double. When actors choose to perform their own stunts, they want to make their work feel as authentic as possible.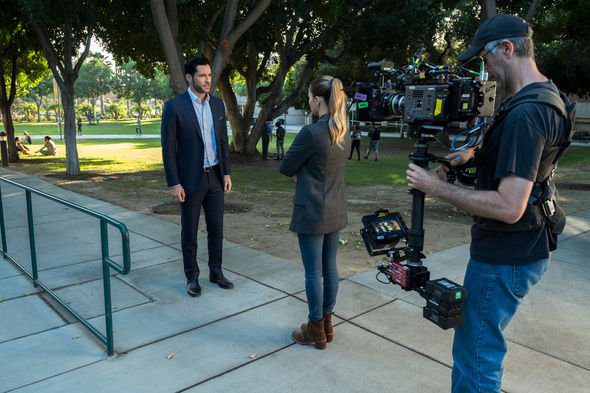 Lucifer is a fan-favorite series that has been picked up by Netflix and stars Tom Ellis in the leading role. Many fans don't know that Tom is not only a pretty face and pretty body — he's a talented actor who likes to perform his own stunts!
#5: Joe almost didn't become Joe!
You is one of those shows that play with our emotions. This original Netflix production is one of the most popular shows on the platform, but things almost took a different path for the show. That's because Penn Badgley thought twice before accepting the leading role!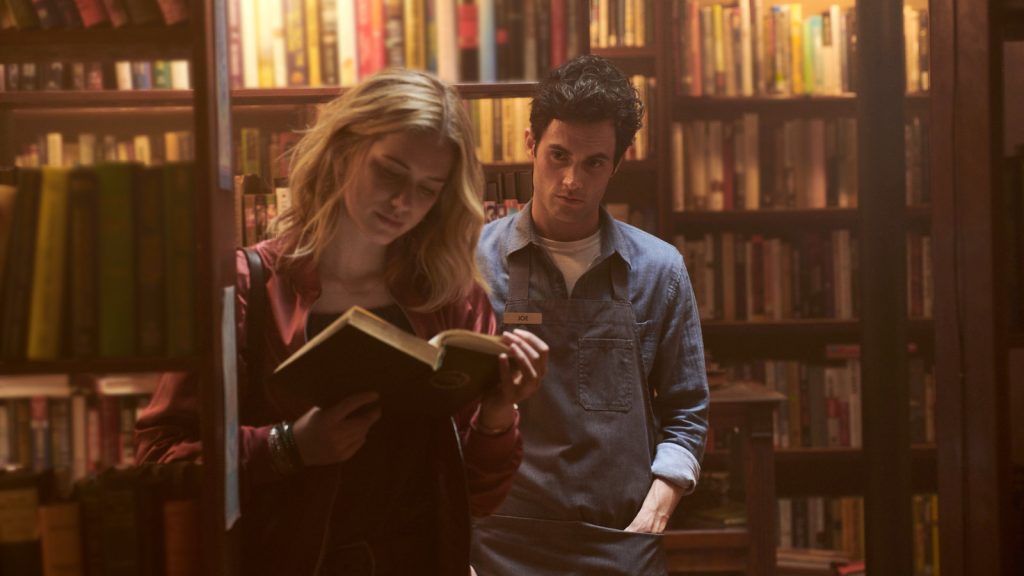 Can you imagine watching You and seeing a different actor on the big screen? It's hard to picture someone other than Badgley playing the role of Joe Goldberg. Before accepting the position, the actor was unsure — he didn't want to be typecasted as a psycho after the whole Dan Humphrey thing!
#6: Actors have to face their fears sometimes.
For some people, being an actor is all about glamour and money. However, once you start learning more about what actually goes on behind the scenes, you see that actors work really hard. And we don't mean just physically!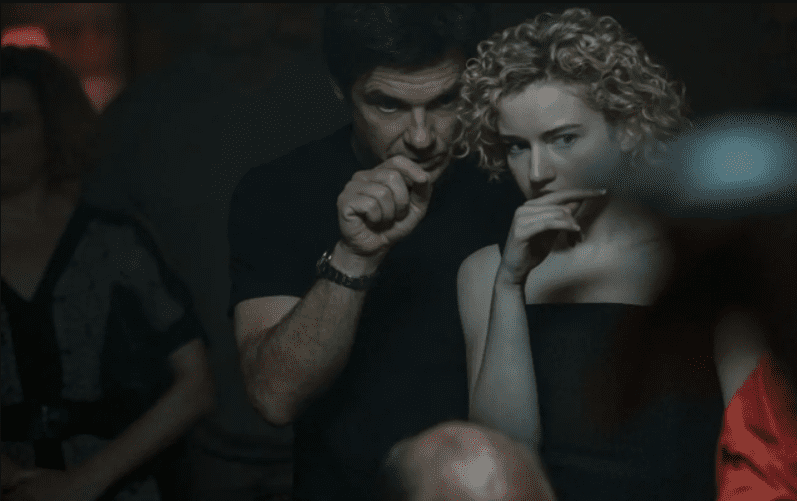 In Ozark, Julia Garner plays the role of Ruth Langmore, a Missouri native who's been involved in criminal activities for most of her life. In one of the scenes, Ruth has to grab a mouse by its tail, but Julia is horrified by mice in real life. Safe to say she had a long day at work when shooting this scene!
#7: Sometimes, on-screen love becomes true in real life.
It's not unusual for on-screen couples to pursue a real relationship outside of work. This could be explained by the amount of time actors spend together doing chemistry readings and other things for their roles. One thing is sure: fans love it when this happens!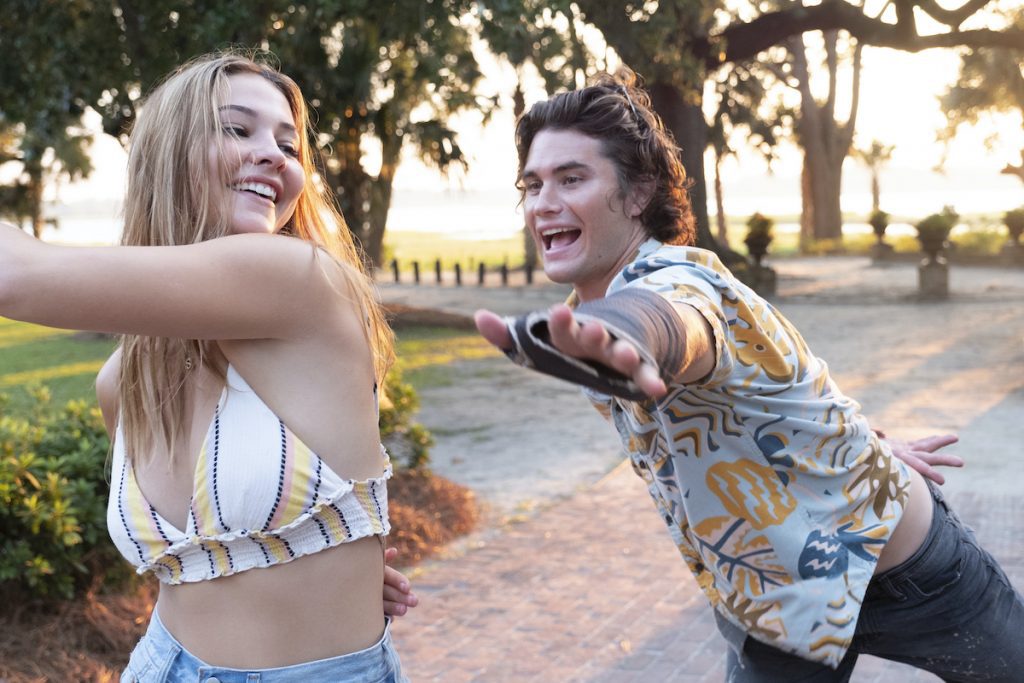 Can you imagine shipping an on-screen couple and then finding out that the actors are together in real life? Outer Banks fans got to experience this feeling when their favorite stars, Madelyn Cline and Chase Stokes, went public with their relationship back in 2020.
#8: A popular series changed everything for the television industry.
As we said before, Netflix changed how the television industry works. And when we say this, we're not referring only to the kinds of shows they produce. This streaming service also changed the way that content is delivered to the audience.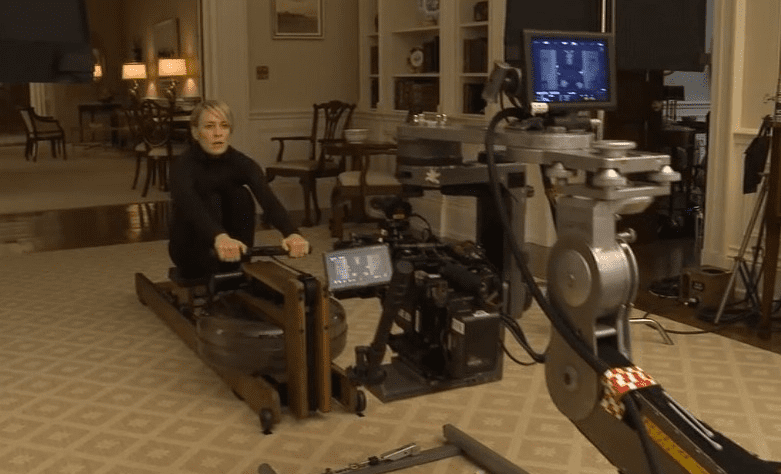 Do you remember when we had to wait a whole week to watch a new episode of our favorite series? Those days were quite challenging — but Netflix decided to end their audience's agony and started releasing all episodes at once. And if you didn't know this, House of Cards was the first show to follow this new distribution structure!
#9: Matching tattoos for the cast and production.
In 2017, Selena Gomez and Netflix released one of their most popular shows to date, 13 Reasons Why. This partnership between the pop star and the streaming service was so successful that the show had four seasons.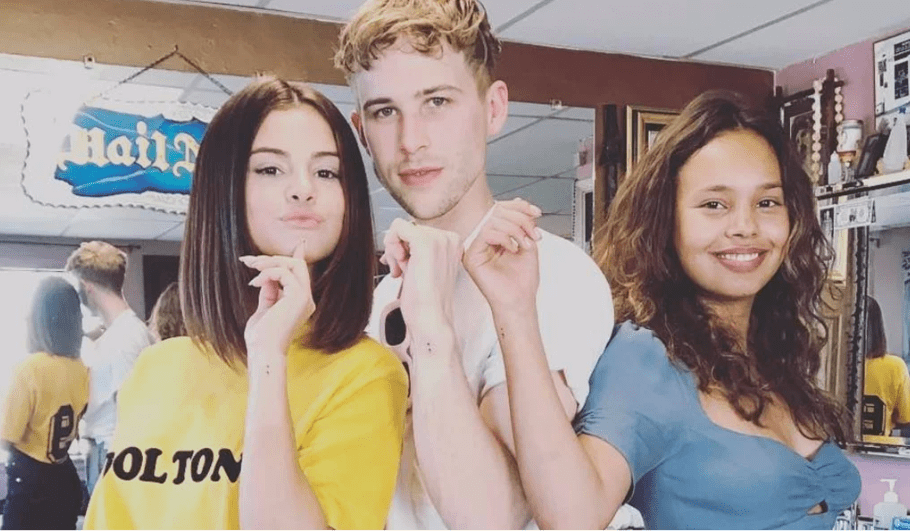 You may not know that Selena Gomez and the cast of 13 Reasons Why got so involved in the project and created such a beautiful bond that they even got matching tattoos! The semicolon is related to mental health awareness, which is the whole purpose of the show.
#10: Method acting in Orange Is the New Black?
Have you heard about an actor or actress that incorporated a character, even when they weren't shooting a scene? Well, that's called "method acting," and it seems that the directors on the set of Netflix's hit show Orange Is the New Black tried to bring that technique on set.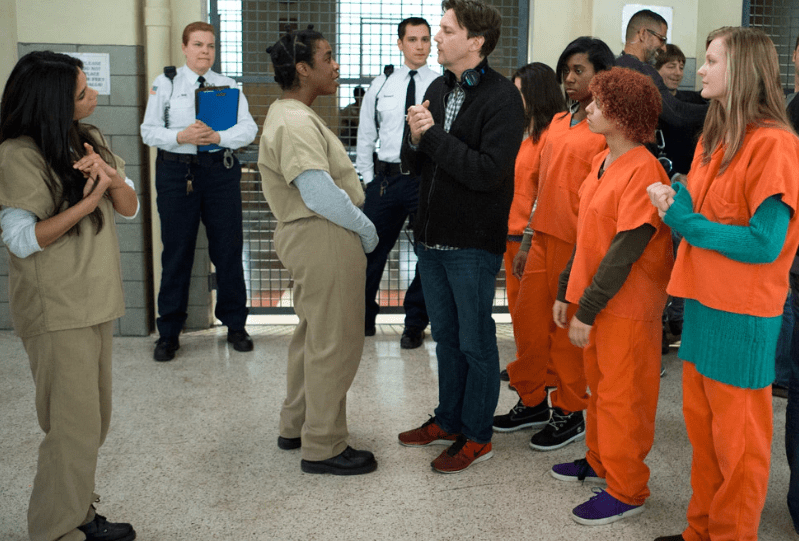 If you don't know what OITNB is about, it's simple: it's a show about women locked up in federal prison. To get the actresses to understand what it feels like to be in prison, the costume directors made the actresses wear real prison undergarments!
#11: Filming in real locations.
It seems like Netflix releases a new hit show every year. While that's true, most of these new shows don't compare to the success of Bridgerton; a Regency drama released at the end of 2020. You probably remember the episode when Simon and Daphne visited the queen if you've watched this show.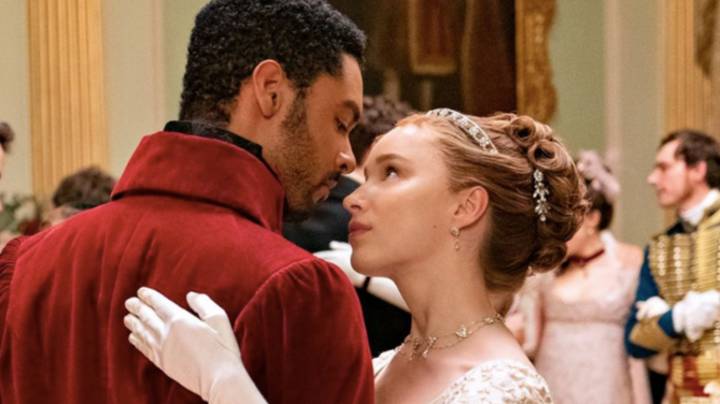 While watching the episode, did you feel like the set looked a bit too real? You probably thought that the set designers deserved an award for their work on that particular scene, right? It wasn't just a regular set — they shot that scene in Lancaster House. And because it was so expensive to shoot there, the cast and crew had to film the scene in just one take!
#12: Actors also feel the impact of their scenes.
Everybody has a different reason to watch a TV show or a movie. Maybe you're having a bad day and desperately need some laughs, so you put on a comedy film. Or perhaps you want to learn more about a certain period of time in the past, so you watch a history documentary.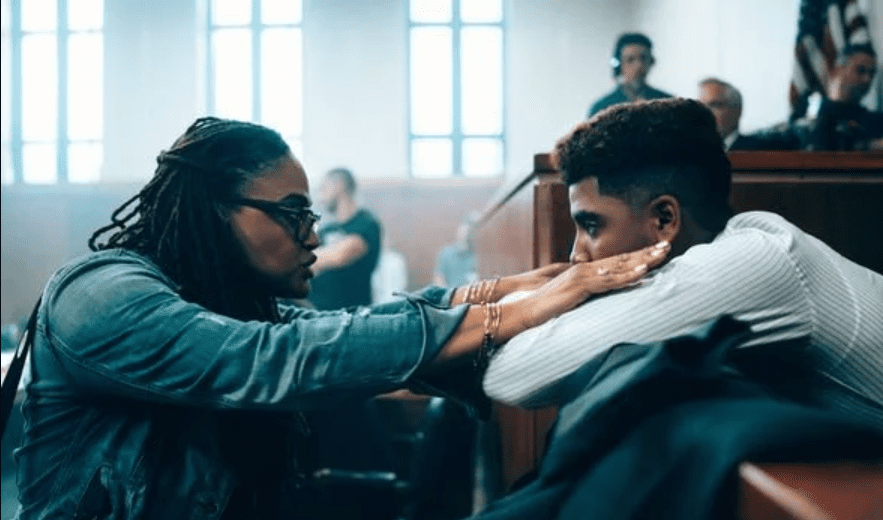 One of the best parts of watching films and TV shows is that they make us feel something deep inside. However, the feeling they give us isn't always good — which is not necessarily negative. The hit show When They See Us on Netflix portrays the heartbreaking story of a group of boys. The show was so impactful that the director even hired a grief counselor to assist the cast when shooting the scenes!
#13: Gaining weight for a role.
Remember the "method acting" technique we just spoke about? For some actors, physically changing the way they look is a way of method acting. If you need an example, just look at Christian Bale in his different roles over the years.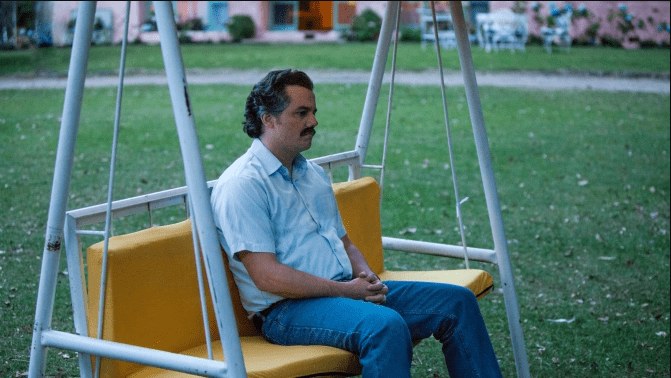 One of Netflix's most popular productions is Narcos, a show about Pablo Escobar. The leading role was played by Brazilian actor Wagner Moura, who did a great job. You probably agree that he looked convincing as Escobar — and that's because the actor put on approximately 40 pounds just to portray this role!
#14: The most expensive show may not be what you expected.
When we think about production costs, it's only natural to assume that science fiction shows and movies would be the most expensive ones to make. While that's not necessarily untrue, it is not the case with Netflix. The most expensive show on the platform is The Crown!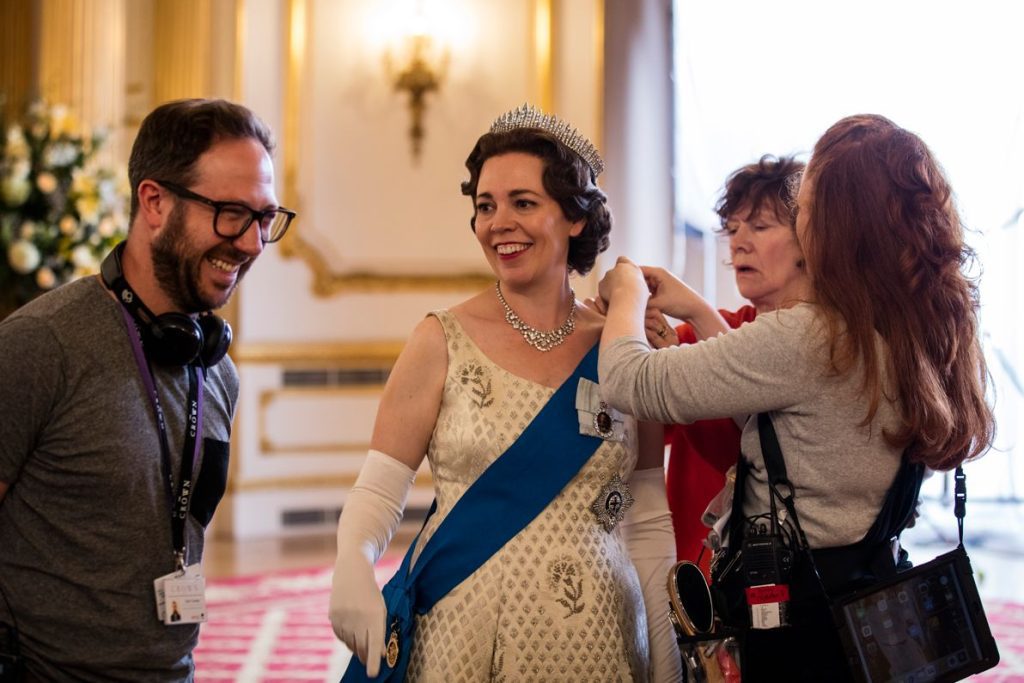 If you don't know what The Crown is about — have you been living under a rock? This hit show has won multiple awards and is going on its fifth season. But did you know that this show about the royal family is Netflix's most expensive production? That's right — the platform spends about 13 million dollars on every show's episode!
#15: The outstanding work of set designers.
We usually praise only the people we see on the big screen when we watch TV shows. The thing is: actors are just part of the big group that makes these productions come to life. There are hundreds of people working behind the cameras, and they deserve praise as well.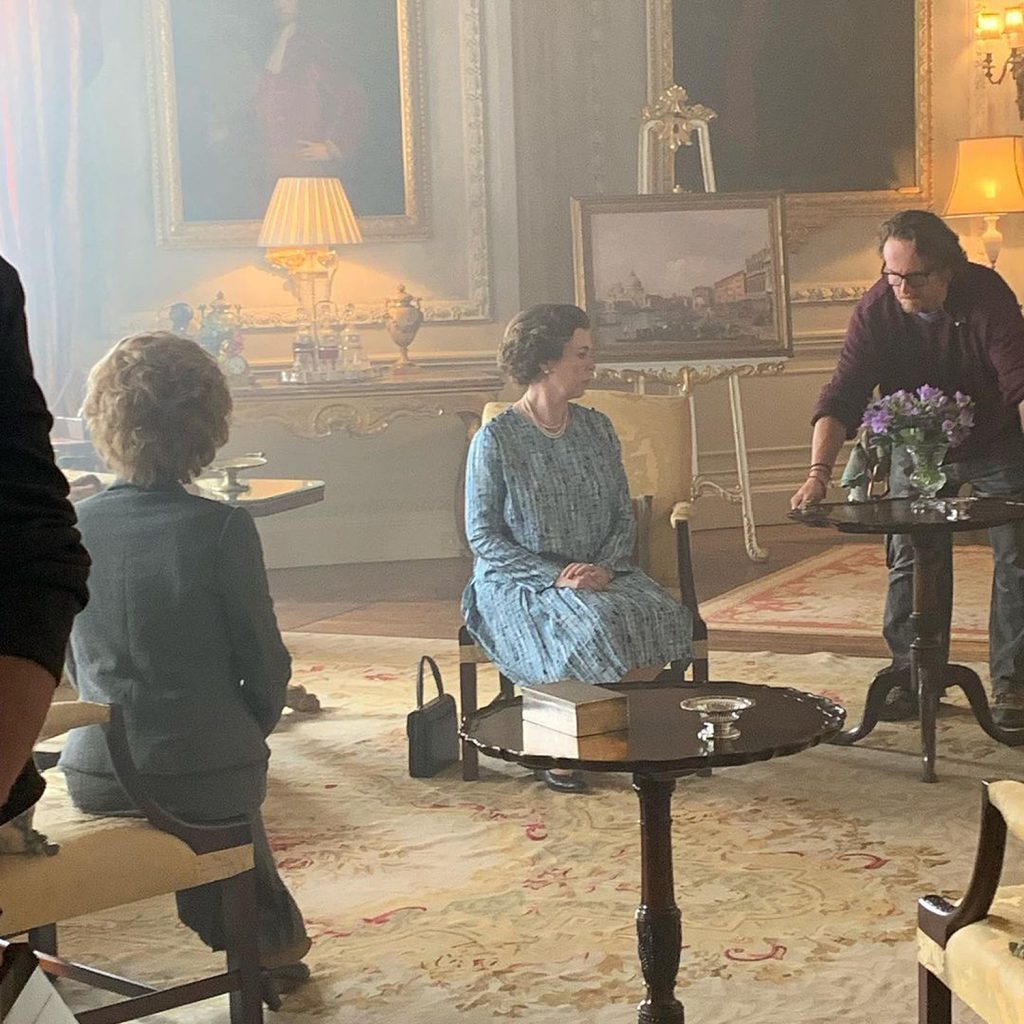 Set designers, for instance, do a great job. If you've watched The Crown, you know that the filming locations look real. However, this show was never shot inside Windsor Castle or Buckingham Place. As accurate as the set locations may look, that was all the hard work of set designers!
#16: Success requires dedication.
In all careers, it takes a lot of dedication to accomplish success. When it comes to acting, this is no different. Actors and actresses work hard for weeks to create meaningful pieces of art, and sometimes they have to do extreme things too!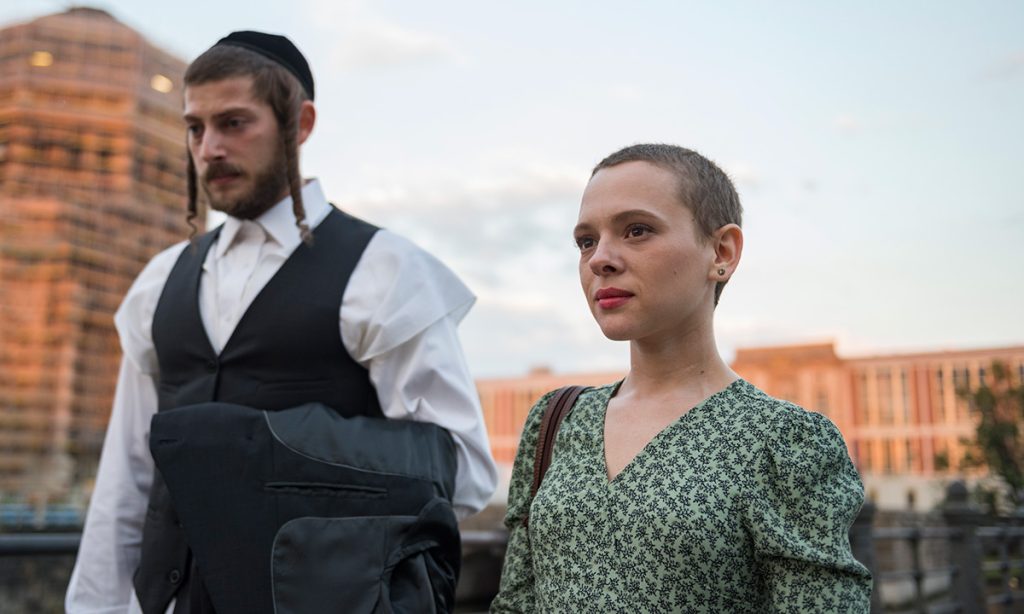 In Unorthodox, the main character Esther has just gotten married. As per Hasidic Jewish tradition, some married women shave their heads. Israeli actress Shira Haas wanted to make sure that her portrayal of the character was as accurate as possible, so she shaved her head before shooting her scenes!
#17: Fan support can move mountains!
One of the most challenging moments for fans of any series is when their favorite show gets canceled. Unfortunately, if there's not enough audience for a particular show, the network will ultimately cancel it. And that's what happened with the show Lucifer.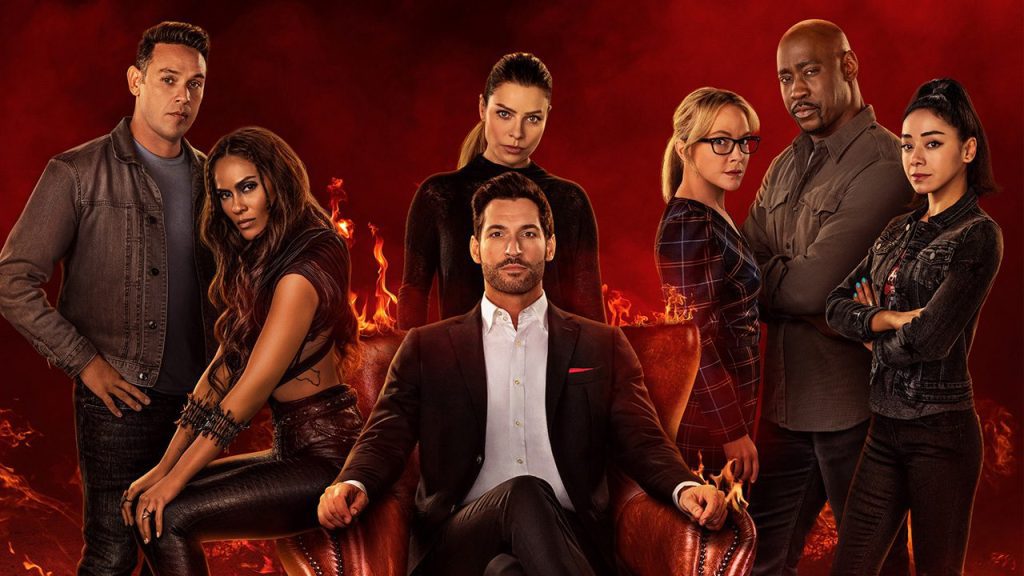 Originally aired on Fox, Lucifer became a considerable success and built a considerably large fanbase. However, the viewership numbers for the show weren't enough, and the network canceled it. Fans of the show wouldn't go down without a fight, though, and they made the show trend on Twitter with millions of tweets and retweets. The result of fan support? Netflix picked up the show and produced another three seasons!
#18: Mixing real life and fiction.
Producing a TV show is not an easy feat. There's a large crew involved in this process, and writers have to start writing and organizing the story months in advance. As they write the story, they also write the background for each character.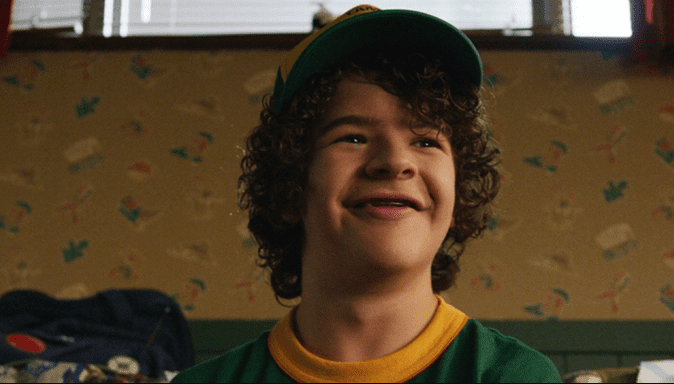 However, there are times when writers create characters on the spot or give them traits based on the actor portraying the character. And that's what happened in Stranger Things. Actor Gaten Matarazzo (Dustin) has a condition called Cleidocranial Dysplasia, which affects his bone and teeth development. When he auditioned for the show, the writers decided to incorporate his condition into the story, giving the actor a large platform to speak about this rare condition!
#19: This is why these sisters' relationship is so believable!
When casting directors have to choose actors to portray the roles in their production, they don't just choose based on looks, resumé, or even talent alone. These professionals need to make sure that their actors also have good chemistry off screen.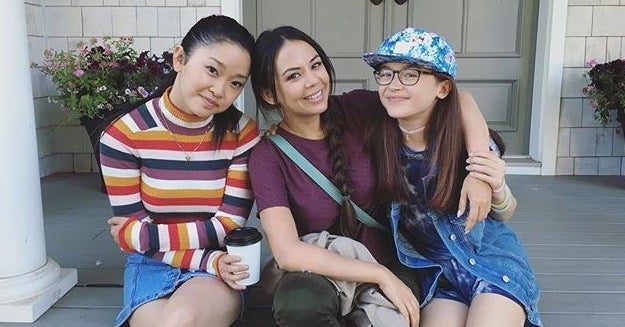 After all, who would believe in an on-screen relationship if the actors don't get along well off-screen? Luckily, that's not the case — at all — in the To All The Boys movie set. Fans from all over the world loved the bond between the Covey sisters in the franchise. Their chemistry was so good because the actresses are good friends in real life!
#20: Life in a movie set isn't always perfect!
If you think that being an actor is all about the red carpets and the international travels, we're here to tell you that there's a lot more to it. Shooting scenes for hours, sleepless nights reading scripts, and auditioning for roles are just a few things that actors and actresses deal with.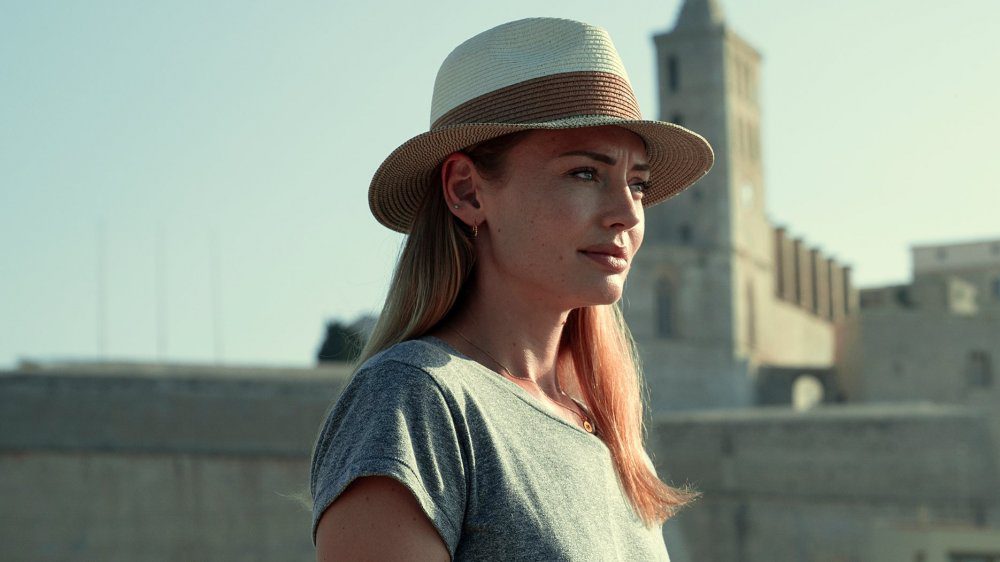 For one of the scenes in White Lines, actress Laura Haddock had to swim in the ocean. While they could have used a stunt double, the actress wanted to shoot the scene herself so that they could have the best results. However, no one expected that there would be lots of jellyfish in the water and that the actress would get injured! Fortunately, the actress was okay and continued filming.
#21: Not everything is scripted.
When we watch reality TV shows, we may find it hard to believe that any of them are real. Well, this disbelief is easily explained by the fact that, indeed, lots of "reality" shows are scripted. But what if we told you that some shows are still real?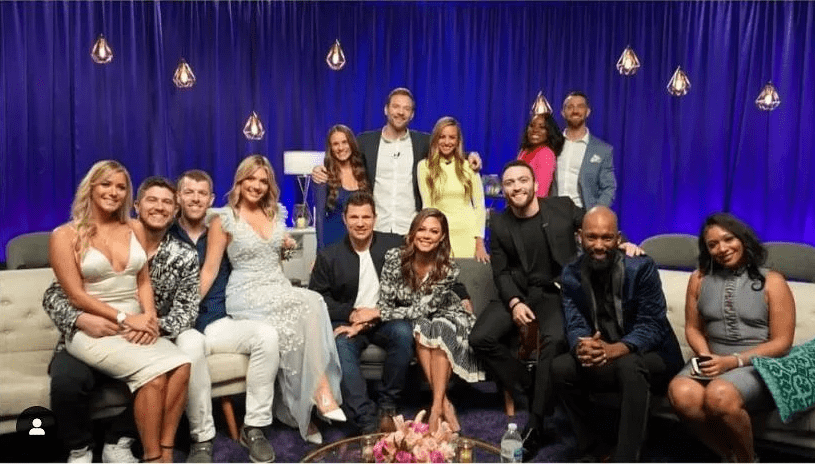 Even if you haven't watched it, you've probably heard of Love is Blind. This Netflix original had the purpose of playing matchmaker and helping people find love without ever seeing each other. While there must have been some parts of the show that were scripted, the private conversations shared between contestants in the "pods" were unscripted!
#22: Sarah Paulson stood her ground on Ratched.
If you're a rising star and still trying to make a name for yourself in the film industry, you have to do everything directors tell you. You wouldn't want to give off the image that you're hard to work with, right?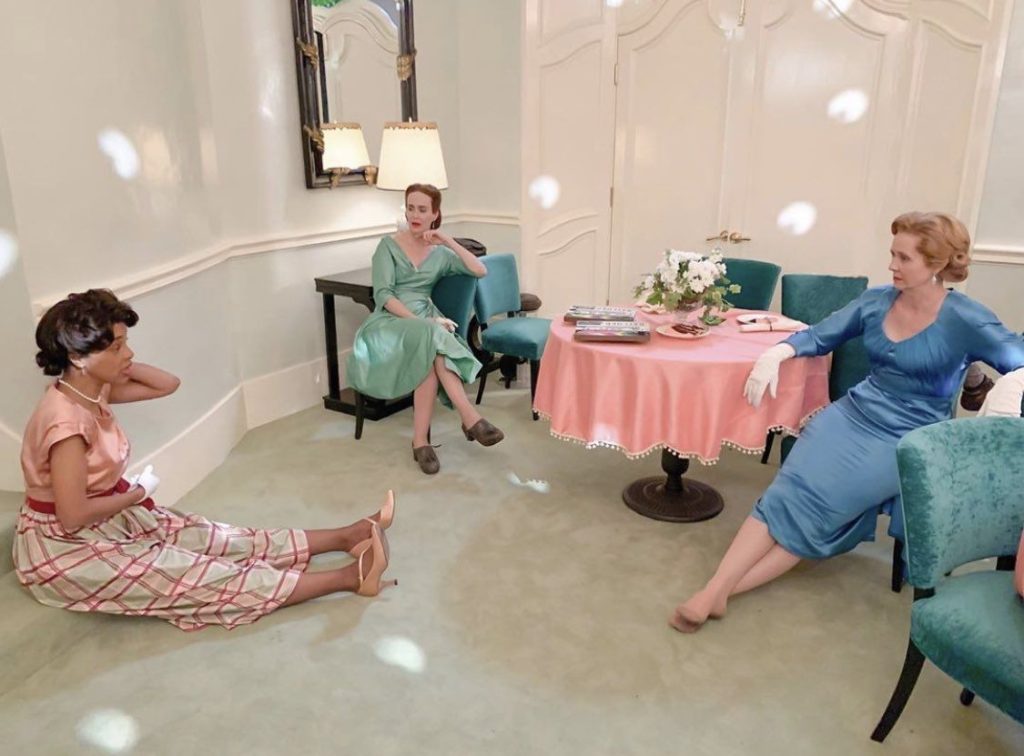 Once you become famous and earn your spot in the industry, you can stand your ground. Sarah Paulson, for instance, did that on the set of Ratched. The actress is not a fan of oysters and so she said no to eating one just for a scene. We guess that once you're as renowned as she is, you can say no every once in a while!
#23: The production of Money Heist was a bit different.
While regular television networks only produce content in English, Netflix has the advantage of being a global platform. This means that they can release content recorded in any country of the world, in any language. And Money Heist is one of the most popular foreign productions released on the platform.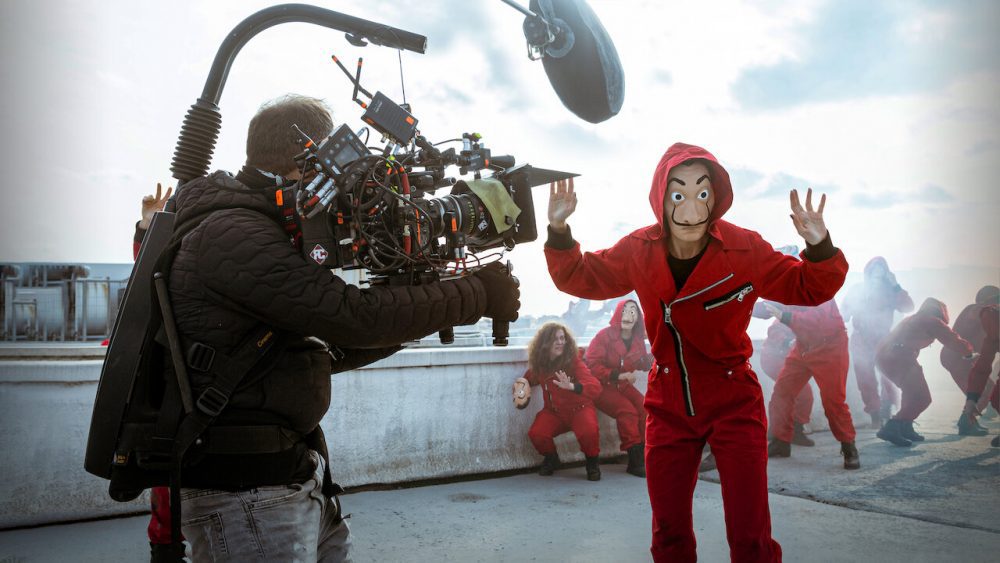 A fun fact about this show, which is about a group of criminals who rob different banks, is that it wasn't written through the end. On the contrary, the writers develop each episode as they go, which gives them a chance to have more creative freedom.
#24: Memorizing chess movements.
It may sound unusual that a TV show about chess would become one of the most-watched shows of all time, but that's Netflix's impact on the tv industry. It seems that they can make shows about anything and be successful!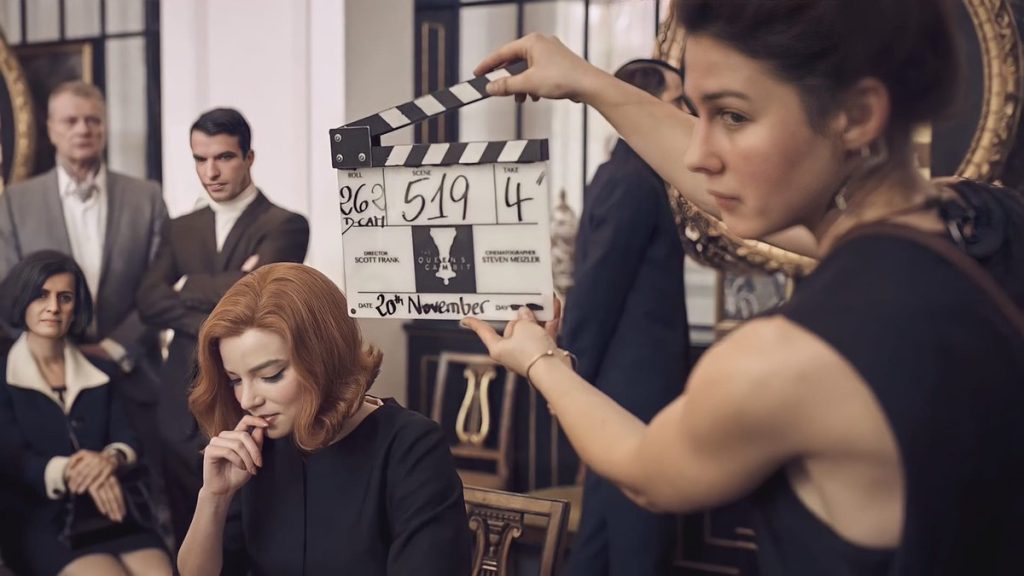 If you've watched The Queen's Gambit, you know that the actors' movements when playing chess seem pretty accurate. Well, that's because they are correct. While the performers aren't chess experts as their characters, they followed choreographies created by professional chess players. Interesting fact: Anya Taylor-Joy would memorize the choreographies right before shooting the scenes!
#25: When worlds collide on Netflix.
Sex and the City may not have been a Netflix original series — but that doesn't mean that this iconic show doesn't influence the streaming service. Have you watched Emily in Paris, featuring Lily Collins? You probably noticed some similarities between SATC and Netflix's hit show, if you have.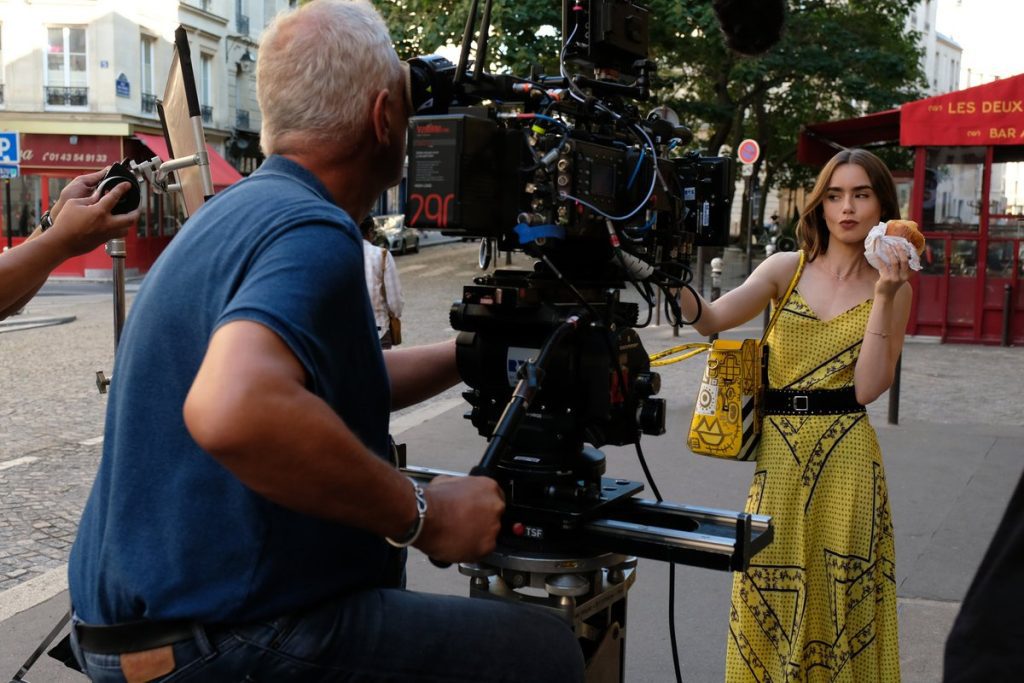 That's easily explained by the fact that the creative genius behind the two series is the same person! Yes, that's correct. Darren Star is the creator of both shows, and that's why fans have allegedly found so many SATC easter eggs on Netflix's Emily in Paris!
#26: The actors on Cobra Kai weren't too sure about coming back.
Cobra Kai is a critically-acclaimed Netflix show that brought back a lot of nostalgia for fans of the classic Karate Kid franchise. If you don't know, this Netflix show features actors that were in the original films back in the 1980s!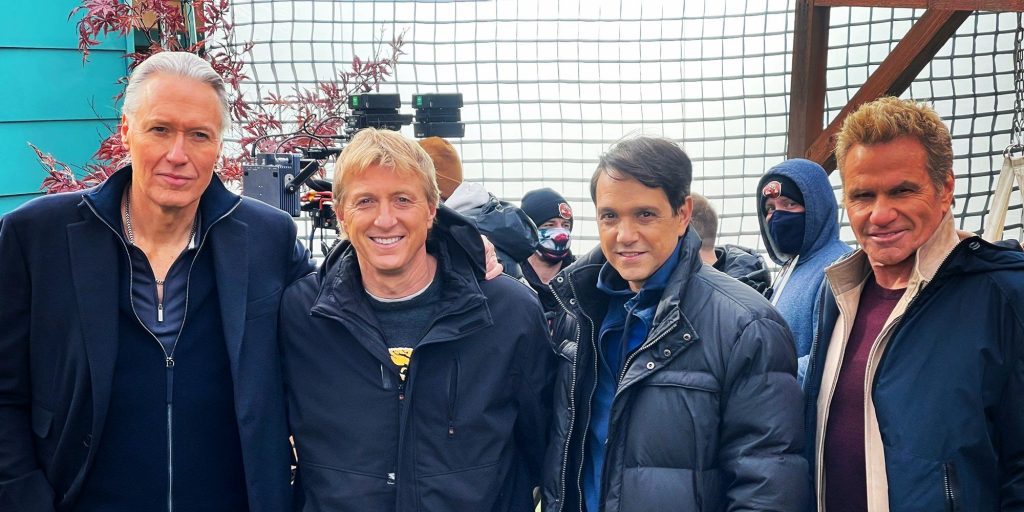 However, this dream of creating a "spin-off" featuring part of the franchise's original cast almost didn't come true. The actors who portrayed the bad guys in the originals didn't want to bring the characters back to life and gain more haters. Luckily, they said yes to the project in the end!
#27: A subtle way of portraying real-life events.
The world has been quite different since 2020. Due to the COVID-19 pandemic, everything has changed, and it's no different in the television industry. Back then, some shows and films got canceled due to social distancing, but some still managed to find a way to get around this.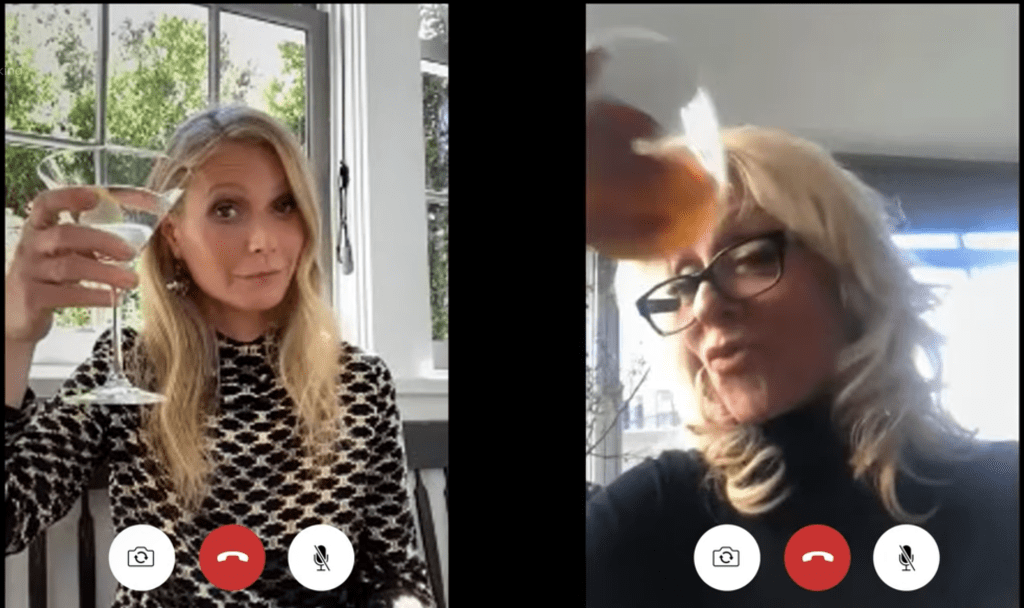 The Politician, for instance, was almost finished with filming their second season when social distancing restrictions were enforced. Instead of postponing the filming and the release of the season, the creators came up with a brilliant idea — they got the stars to shoot scenes via FaceTime!
#28: When a movie turns into a series.
Have you ever watched a movie and felt like the story would've been better explored if the writers had made it into a TV show instead? This happens more often than you'd think — and to avoid this problem, Netflix said no to making The Umbrella Academy a movie.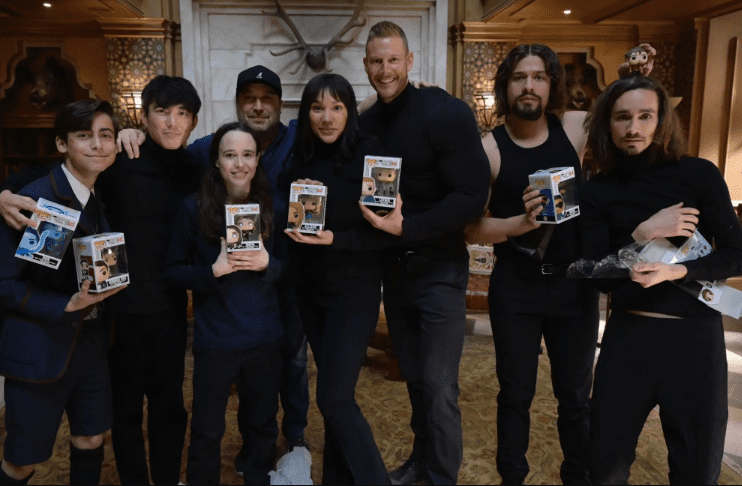 Instead, they told the creators that their idea would be better off as an original television series. As it turns out, there's so much to be explored in the universe of this series that a single movie would not suffice!
#29: Having a cast of children has its challenges.
Stranger Things is quite possibly the most popular original series on Netflix. And it's not only the story and the production that makes this show so lovable — the ensemble cast of the show plays a massive role in captivating the audience.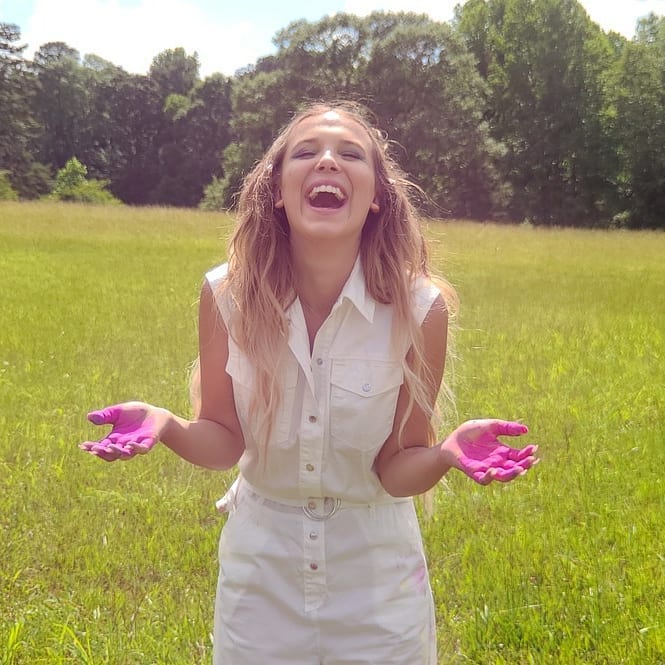 They may be young adults now, but they were just kids during the first season. As such, the stars of the show had different things to deal with back then. Want to understand how? Here's a fun fact. One day, Millie Bobby Brown showed up to set. She was on time, but there was something different about her: the young star was covered in glitter! So, before shooting her scenes, the crew had to first help her clean off!
#30: 13 Reasons Why had therapists on set.
The hit show 13 Reasons Why conveyed a powerful message and brought a lot of awareness to mental health. The show helped lots of fans worldwide who were struggling with mental health issues — but the cast of the show also needed help.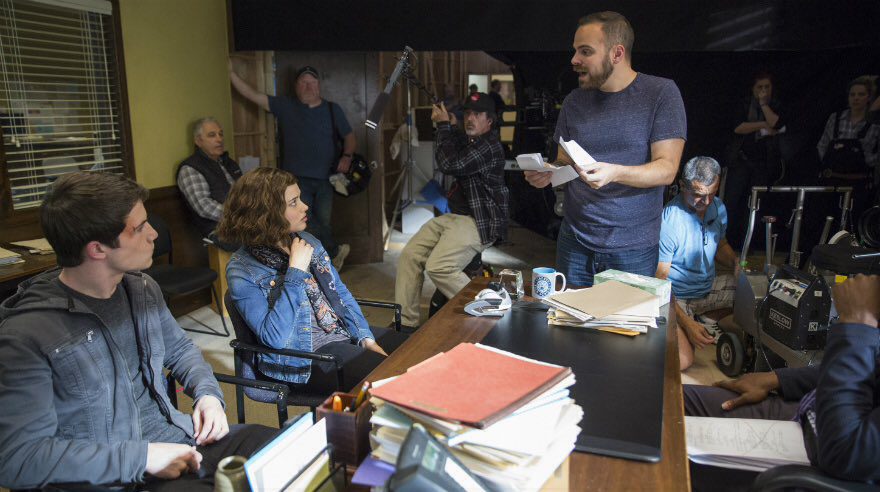 There's a valid reason why this show was rated TV-MA, and it's the topics it dwelled on. The show portrayed delicate issues, such as suicide, in a very impactful manner. Hence why directors brought in therapists to help the cast in any way they might have needed!
#31: The cast had to pay for makeup and wardrobe!
Everyone knows that actors don't wear their actual clothes when filming movies or TV shows. The producing company is responsible for paying hair and wardrobe expenses, but this doesn't mean that that's always the case — sometimes, actors pay for their own stuff.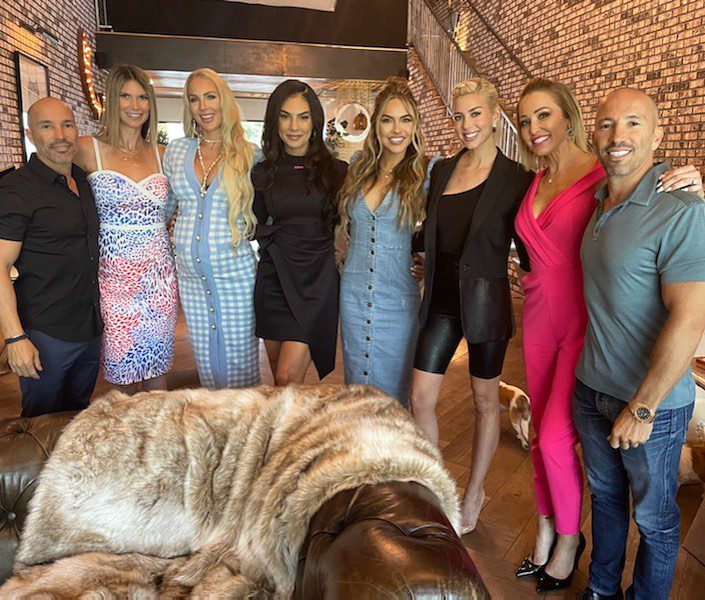 One of Netflix's biggest successes is the reality show Selling Sunset. The show is about the lives of a group of luxury realtors in Los Angeles, and it has helped the cast rise to stardom. One of these cast members is Christine Quinn, and she revealed in an interview that she's the one who pays for her hair and wardrobe designers!
#32: Narcos used actual footage as inspiration.
If a production is not original, the writers usually draw inspiration from a book or maybe even a movie (as in the case of the hit show Cobra Kai). In Narcos, the writers and producers had a lot of material to use as a source, and part of this material included actual footage.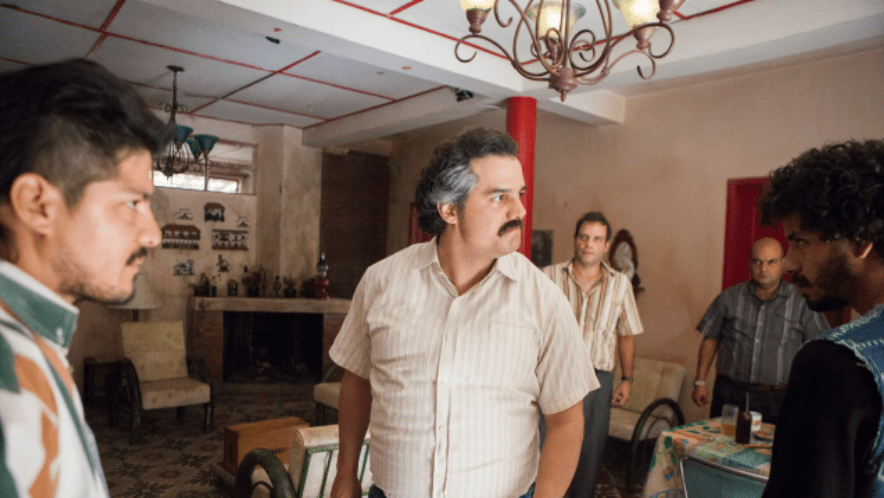 Pablo Escobar had a lot of homemade footage, and the show's producers used this footage as inspiration to create not only costumes for the actors but also to create the set locations. Now it's clear why everything looked so accurate, right?!
#33: Sometimes, there isn't enough time to show everything.
When writers pitch a new series or movie to Netflix, they have to calculate an estimated budget for the production. Some ideas will get more money than others, especially if writers are pitching a sci-fi production. And it's safe to say that drama shows don't get nearly as much investment.
In the case of the limited hit series When They See Us, the budget wasn't insufficient, but it wasn't something out of this world either. While producers had enough money to create an award-winning show, they didn't have money (or time) to tell every detail of the story (and some elements of the aftermath).
#34: Actors have to be comfortable with nudity.
As we said before, being an actor is not just about glamour. There are a lot of sleepless nights, hours reading scripts and preparing for roles, and a significant amount of time away from their families. And there's also the fact that actors have to be comfortable with things that most people aren't.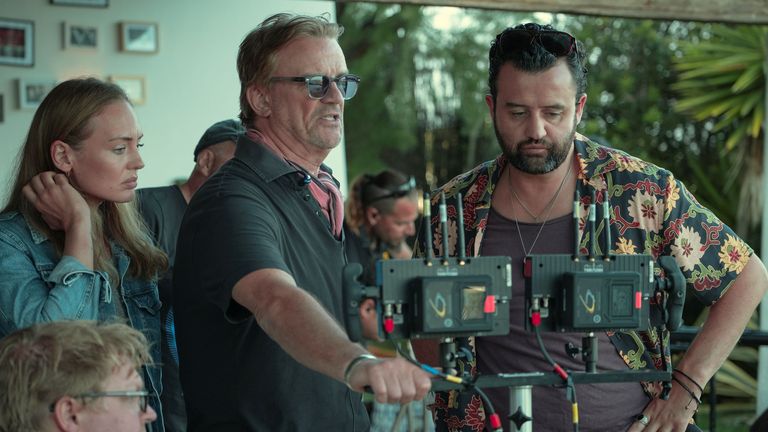 Nudity is one of these things. While not every movie or show has nudity scenes, some hows have a lot of them. In White Lines, actors had to get used to being naked on set from the very beginning of filming!
#35: One man helped a great deal in Unorthodox.
Netflix creates a large number of new shows every year. While most of their shows are made with the general public in mind, some shows represent the culture of specific groups. These types of shows help the world learn more about different people, as in the case of the limited series Unorthodox.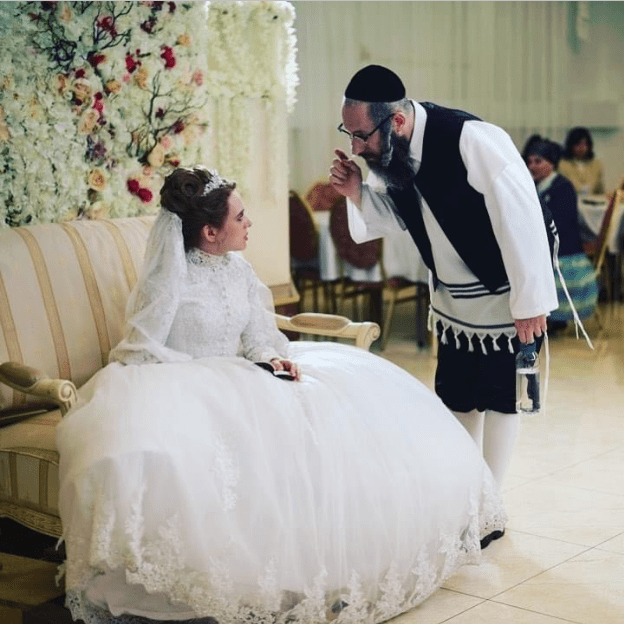 Unorthodox became a huge sleeper hit for Netflix, going as far as winning an Emmy award. What most watchers don't know is that this show relied on the help of a single person for many reasons. Eli Rosen, a Jew raised in a Hasidic community in New York, helped the cast members learn Yiddish and helped them understand a bit more about the Hasidic Jewish community!
#36: Sarah Paulson and Cynthia Nixon are IRL friends!
Most people watching TV don't know what goes on behind the scenes. Some of our favorite movies were starred by actors who couldn't stand each other during filming (yes, we're talking about you, Mad Max: Fury Road). But the best pairs on the big screen were portrayed by people who were good friends in real life.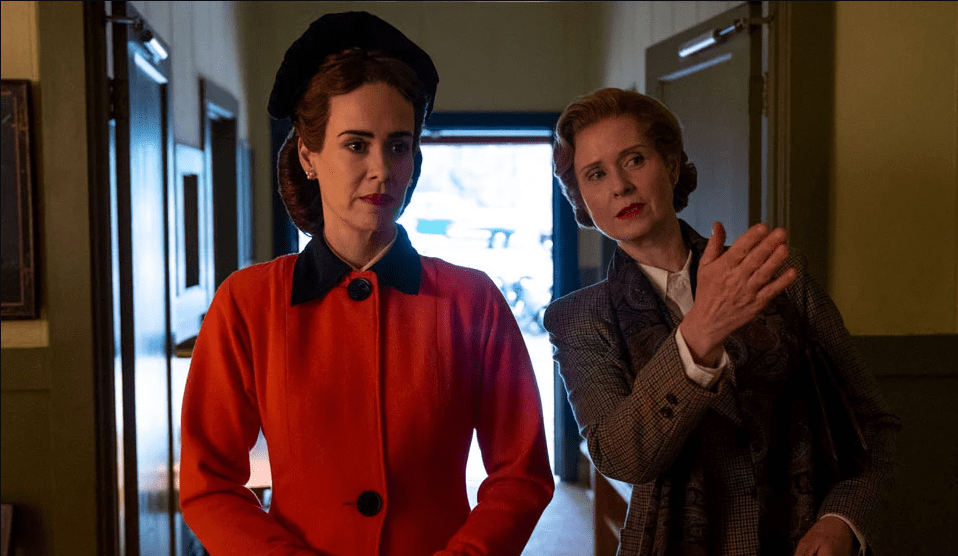 Ratched was one of Netflix's many hit shows. Starred by Sarah Paulson, the show featured a same-sex relationship between Nurse Ratched and Cynthia Nixon's character. Many people don't know that Paulson and Nixon are actually good friends in real life — and their friendship certainly helped the legendary actress during their on-screen time!
#37: An actor won over everyone's hearts.
One of Netflix's most popular productions was the To All The Boys trilogy. While the movies were aimed at younger audiences, they became a success among viewers of all ages. The flicks won the world over, but one particular actor won the cast and crew over.
Most girls watching the trilogy fell in love with Noah Centineo, one of the trilogy stars. The thing is: the crew of the movies also did! According to the people working behind the cameras, the actor was a sweetheart and the party's life, making it hard not to grow fond of him!
#38: A massive battle for a show.
When writers pitch a new series, they don't go after one network. If they know that there's the possibility of piquing the interest of multiple networks, they go after all of them. And that's precisely what happened with House of Cards.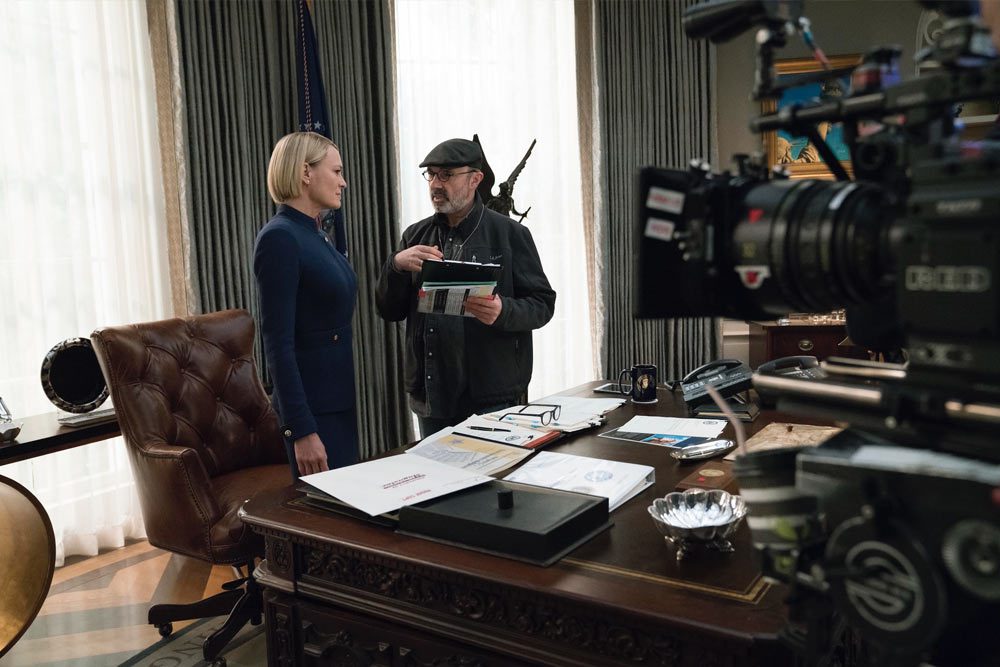 Initially, two significant networks were battling for the rights to the show. However, none of them predicted that a streaming service (which was not nearly as big as today) would be the winner in this battle. It turns out that Netflix beat all other networks in the race for the rights to produce the show — and all they did was approve the production of two seasons instead of just one!
#39: It took years for this show to become a reality.
In 2009, Oscar winner Charlize Theron gave a book to award-winning director David Fincher. Out of this gesture, the director created a project that would be based on the book. In 2010, a network picked up his project, but things didn't work his way.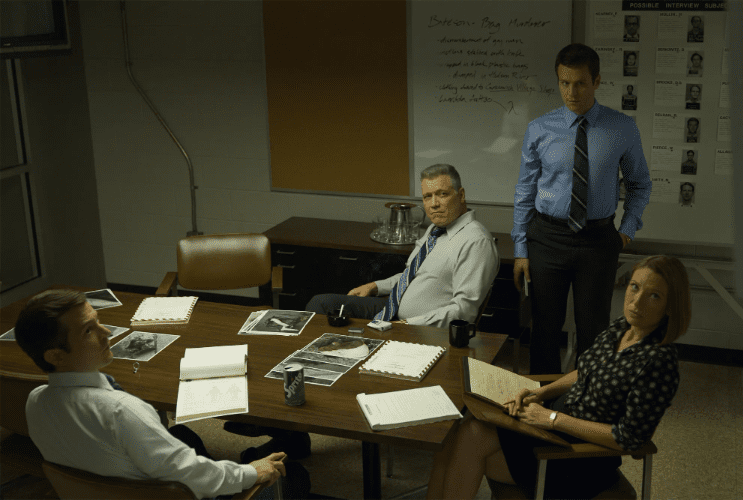 Instead of producing the show immediately, the project was tossed around until the network eventually dropped it. Netflix came swooping in and picked up the project, which started production in 2016. One year later (almost ten years after Fincher wrote the first draft), the show Mindhunter finally became a reality!
#40: These actors knew each other from way before.
There are many interesting facts that the audience doesn't always get to know about in Hollywood. Sometimes actors knew each other before they were famous, as in the case of Ellie Kemper and Jon Hamm, who both starred in Netflix's original comedy series Unbreakable Kimmy Schmidt.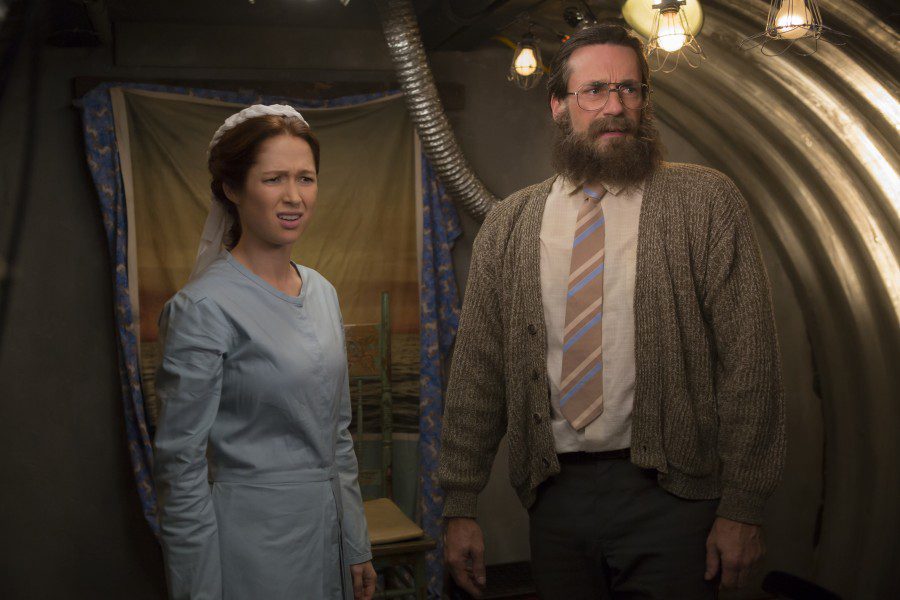 While their characters were not exactly on friendly terms on the show, the two stars have a history that goes way back. When Ellie was in high school, Hamm was her acting teacher! Sure, that was before either of them became Hollywood names — but it's a huge coincidence that the stars ended up meeting again!
#41: Getting cast for a different role.
When you don't get cast for a role, there are better things on the way. Sometimes, actors don't get cast and have to audition for different projects — but there are times when not getting a role means getting a different part instead.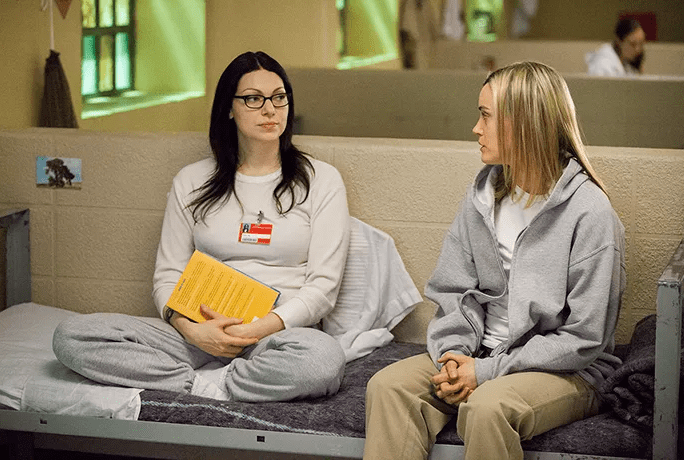 For instance, when Orange Is The New Black's star Laura Prepon first auditioned for the show, she had another character in mind. However, the casting directors didn't think she was fit for the girl-next-door role. But instead of sending Prepon on her way, directors thought she was perfect for the part of Alex Vause — and we're thankful for that!
#42: Filming in multiple locations.
While some shows don't get a lot of money to work with, others get plenty. One of Netflix's global hits was the show Sense8, created by iconic writer/director Lana Wachowski. The show had a pretty decent budget, and the creator made sure to make the most of it.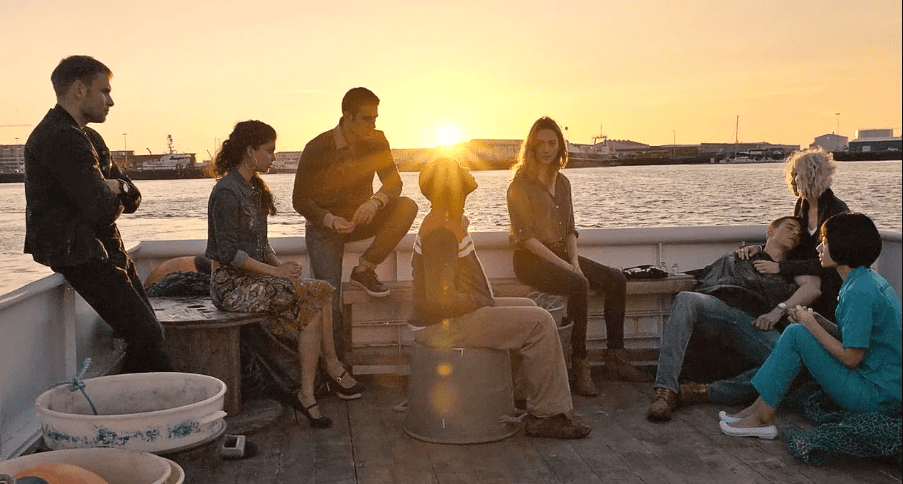 If you've watched this show, you noticed how the scenes for each character were filmed in a different location. Did the scenarios look natural to you? Well, that's because they were real. Different directors filmed Sense8 in various locations across the globe, which is a fantastic feat!
#43: Aziz Ansari found the perfect actors for this role.
Finding the perfect actor to perform a role is not an easy task. Casting directors work hard to find that one person who will bring a character to life in the best way possible. However, sometimes it's pretty hard to find that person — but Aziz Ansari had the best idea.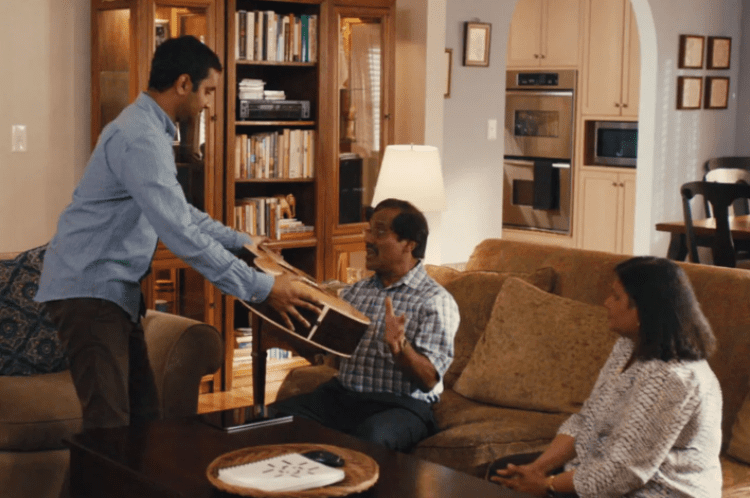 When casting actors to portray the role of his parents on the original Netflix show Master of None, Aziz and the directors couldn't find the right fit until the actor and comedian had the idea of casting his real-life parents for the role!
#44: Life imitates art.
You have probably heard the sentence "life imitates art" at some point. If this sentence exists and has been repeated countless times over the ages, it's because it holds some truth. And in the case of Netflix's show Lupin, it certainly did.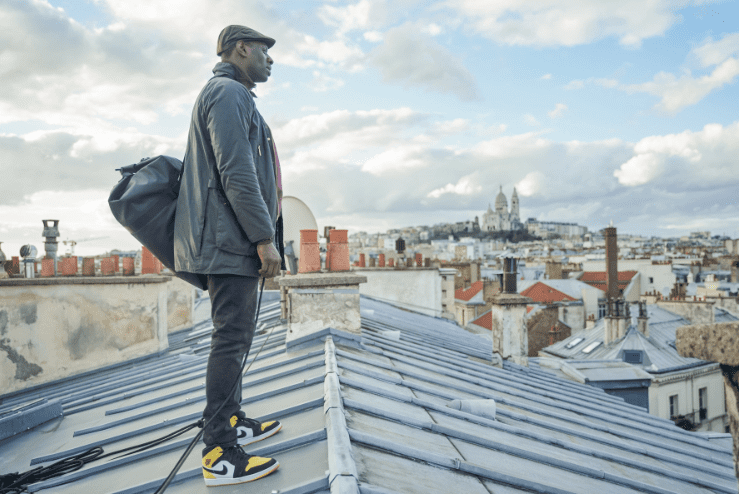 If you haven't watched this show (which was the most-watched show on Netflix for the first quarter of 2021), all you need to know is that it's about a thief. When shooting the show's second season, the crew and cast were surprised to find that over $300,000 was stolen from the set!
#45: Henry Cavill takes his role seriously.
When he is not busy being Superman, British star Henry Cavill plays the role of the world's most loved witcher. And here is one thing you need to know about this outstanding actor: he takes his roles really seriously.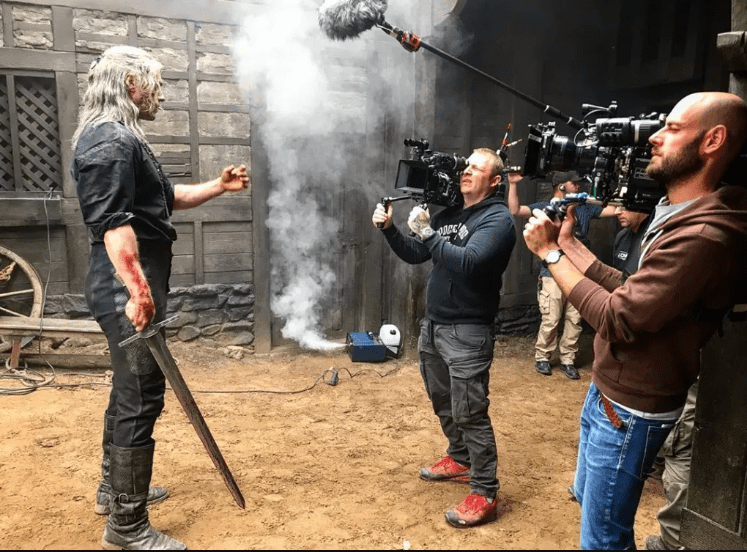 Like Tom Ellis, who sometimes chooses to do his stunts, Cavill also performs his own stunts in some scenes. The only problem is that when actors don't use body doubles, they can get injured. And that's what happened when Henry Cavill was shooting The Witcher. The actor worked so hard during one of the scenes that he ended up with a pulled hamstring!