Celebrity Paris Who Make us Believe in Marriage
By Gio D May 14, 2020
---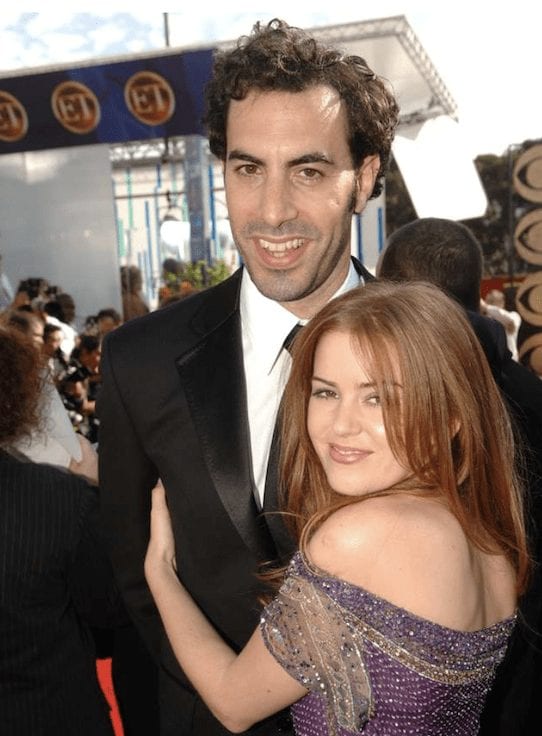 Like life and death, good and bad, marriages have their fair shares of bumps. They are decided in the heavens but witnessed on earth! Hollywood is no exception, and there is no denying that the world witnessed these marriages. Just like we would cherish any other marriage, celebrity marriages are mostly celebrated, followed, and judged! But they have a tendency to be quite short too. One hardly gets settled in their euphoria then the other person starts calling it quits. But some have withstood the test of time. Here is a list of marriages that are so perfect that everyone wishes it for themselves.
43 Years With Ron & Cheryl Howard
Twenty years is an eternity in Hollywood but for Ron Howard and Cheryly Howard they have not hit the peak yet. And they have been together since 1975. Howard claims he is still in love like the first time he laid his eyes on her. "I felt really lucky when we met," he said about Cheryl.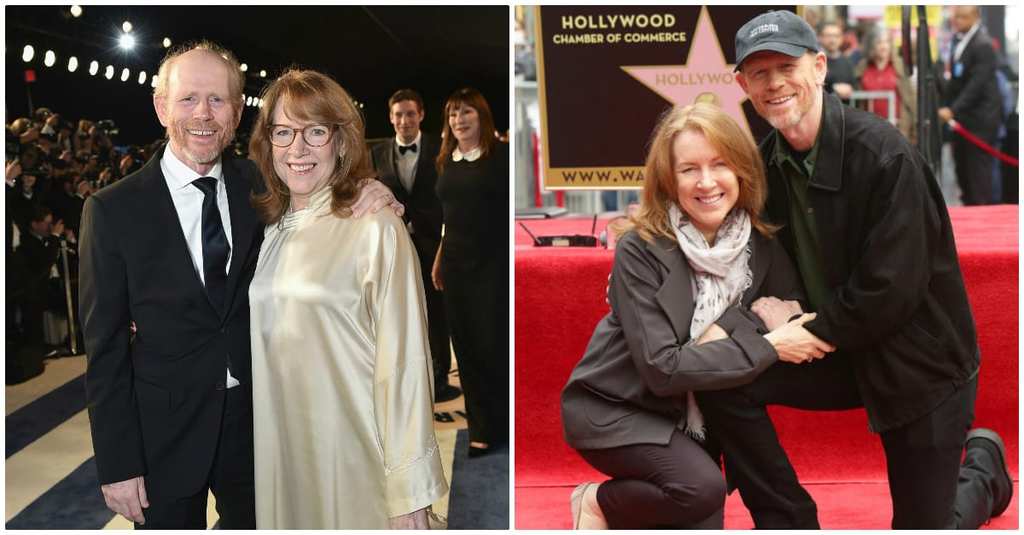 "It's crazy, we were teenagers, it shouldn't have worked. We got married young, that shouldn't have worked either, and yet it really and truly has," Howard said. They have four beautiful children, with two of their children pursuing an acting career, just like DAD! Although dad later switched from acting into direction. Lets see where they end up after finding their better halves.
28 Years With Annette Bening & Warren Beatty
The power couple! Annette Bening and Warren Beatty met each other on the set of Bugsby. The slight off chance meeting would be enough and Warren fell for Annette. Head over heels. This sounds like the perfect romance story, right? Well, it's because it is.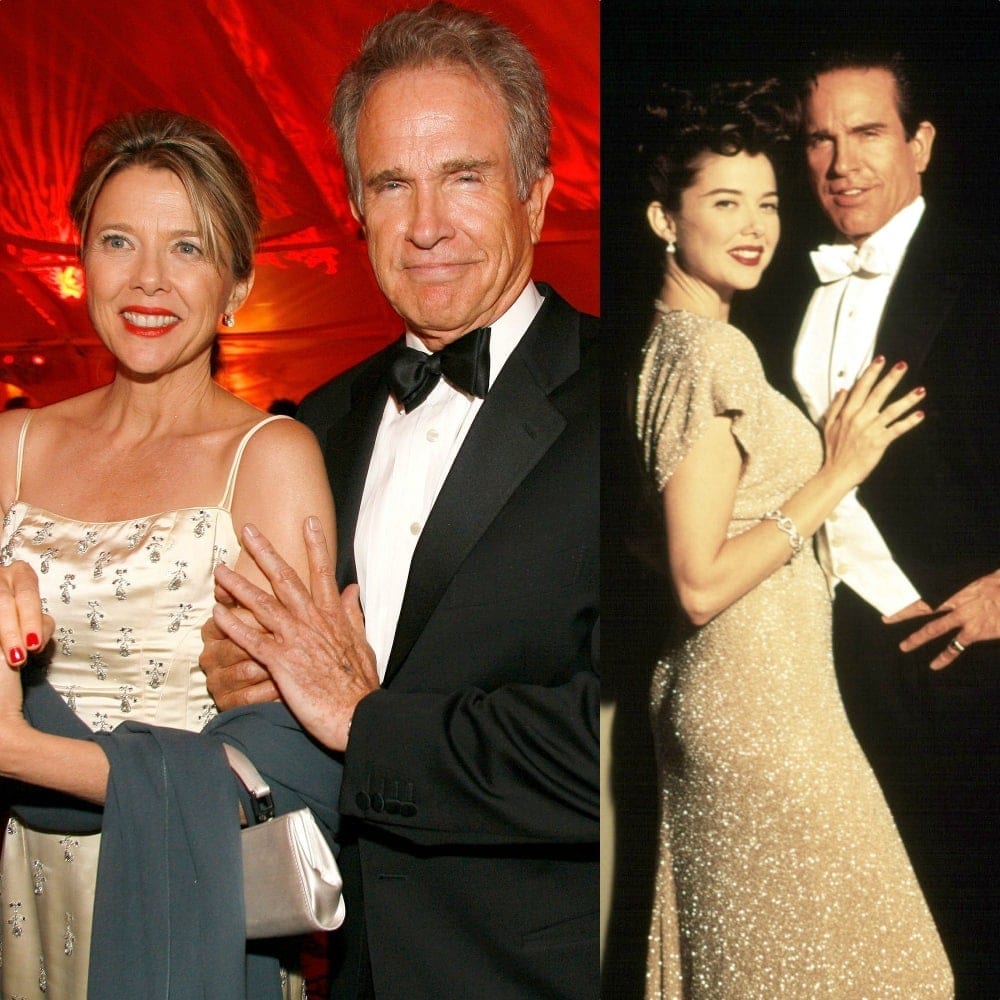 They started dating after Bugsby stayed friends. After the movie was wrapped, they moved forward. And here we are, 26 years and four kids later. Still going strong. Their marriage is the epitome of putting hard work in your marriage and reaping its benefits.
17 Years With Brooke Shields & Chris Henchy
Brooke Shields did not anticipate this. Chris Henchy had an idea. He had asked a mutual friend to introduce them and the rest is history. They met on the production set of Warner Bros in 1999. After dating for a short while, Chris popped the question and Brooke said 'yes.'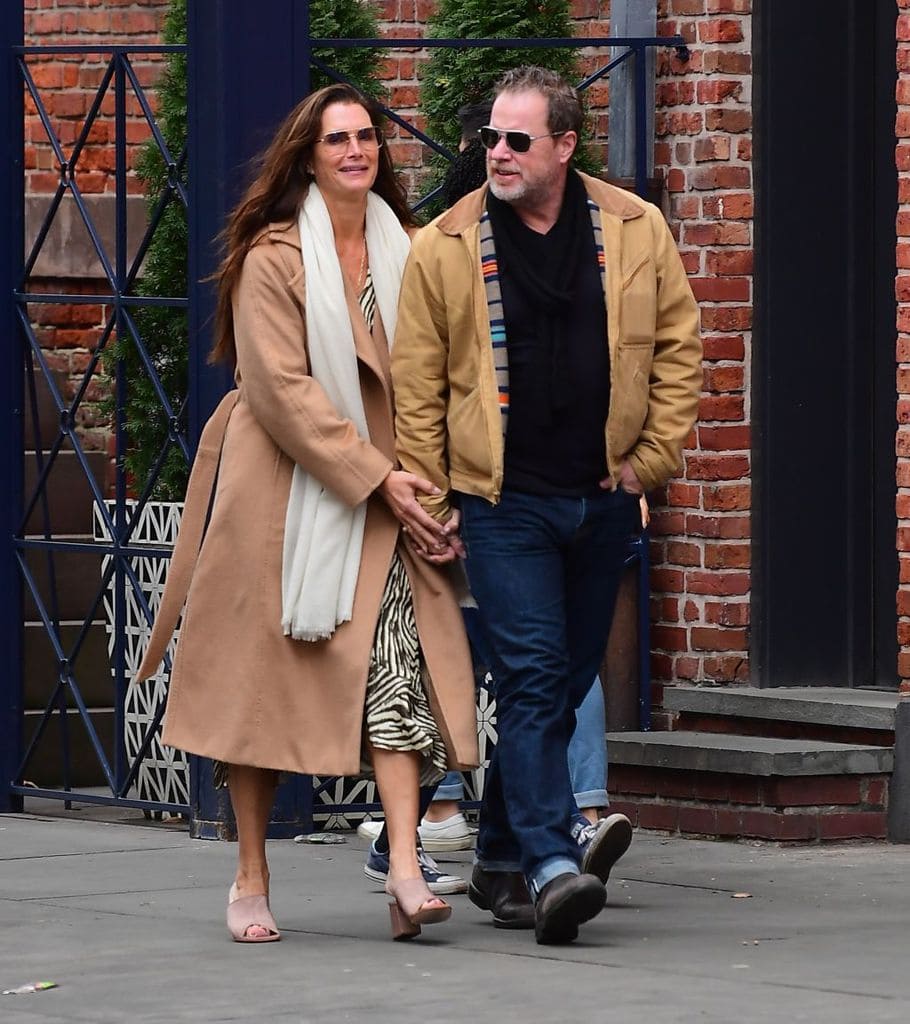 They were vacationing in Mexico and were married a year later in 2001. Brooke does not hide the secret to their marriage. The secret is communication and allowing each other to have one's own individual space. The latter being more important than the former.
20 Years With Catherine Zeta-Jones & Michael Douglas
Film legend, Danny DeVito, introduced Catherine Zeta-Jones and Michael Douglas at the Deauville Film Festival in 1998. Amazingly both shared the same date of birth, a beautiful coincidence to start a beautiful life together. They got engaged in 1999 and married a year later. Their wedding was grand and as BBC named it, "wedding of the year".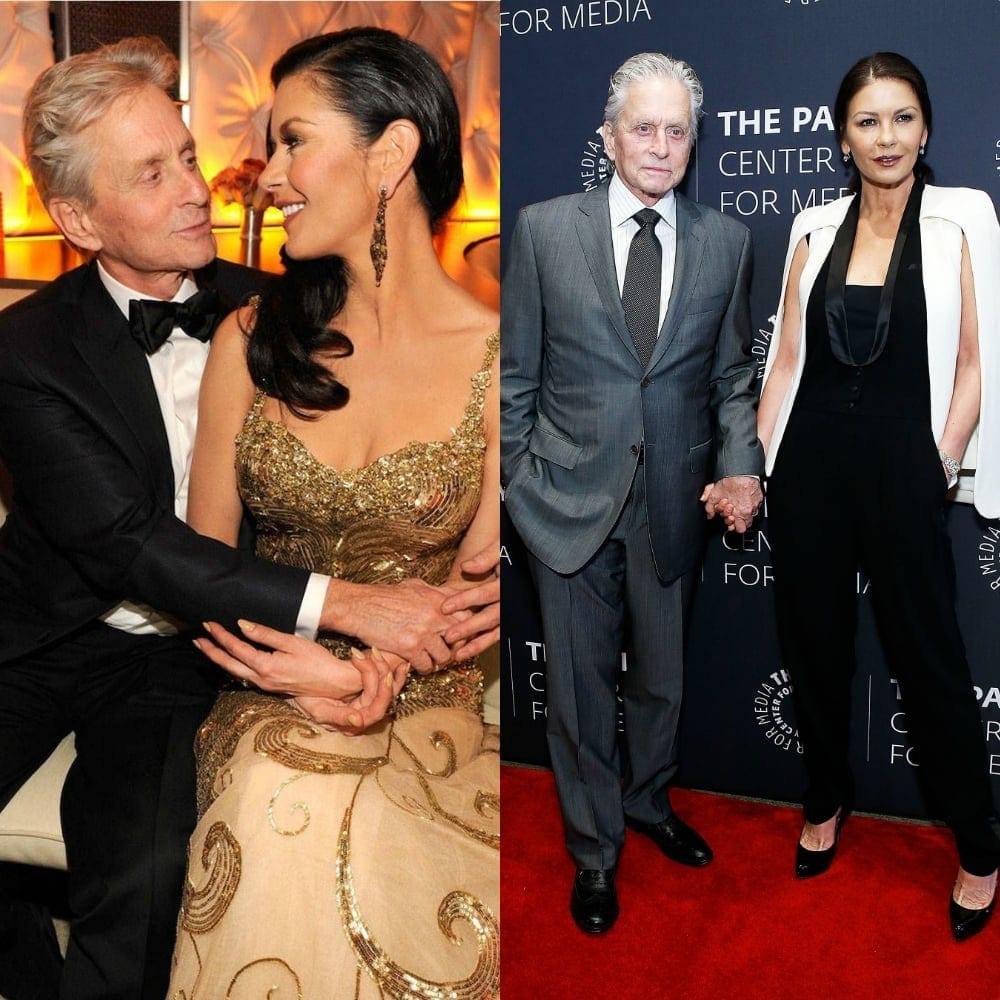 Like every marriage, there are ups and downs which make and break the couples. Similar events came their way. In 2010, Michael Douglas was diagnosed with tongue cancer, leaving Katherine emotionally devastated. They even lived separately for a year but love makes its ways through in unimaginable ways. They reconciled in 2014 and have been strong ever since.
30 Years With Michael J. Fox & Tracy Pollan
Michael J. Fox and Tracy Pollan met on the set of Family Ties. This adorable pair did not hit it off from the get-go. The spark was missing between them. But Hollywood did its magic. The couple starred together in Bright Lights, Big City, and surely by then, the charms sparked.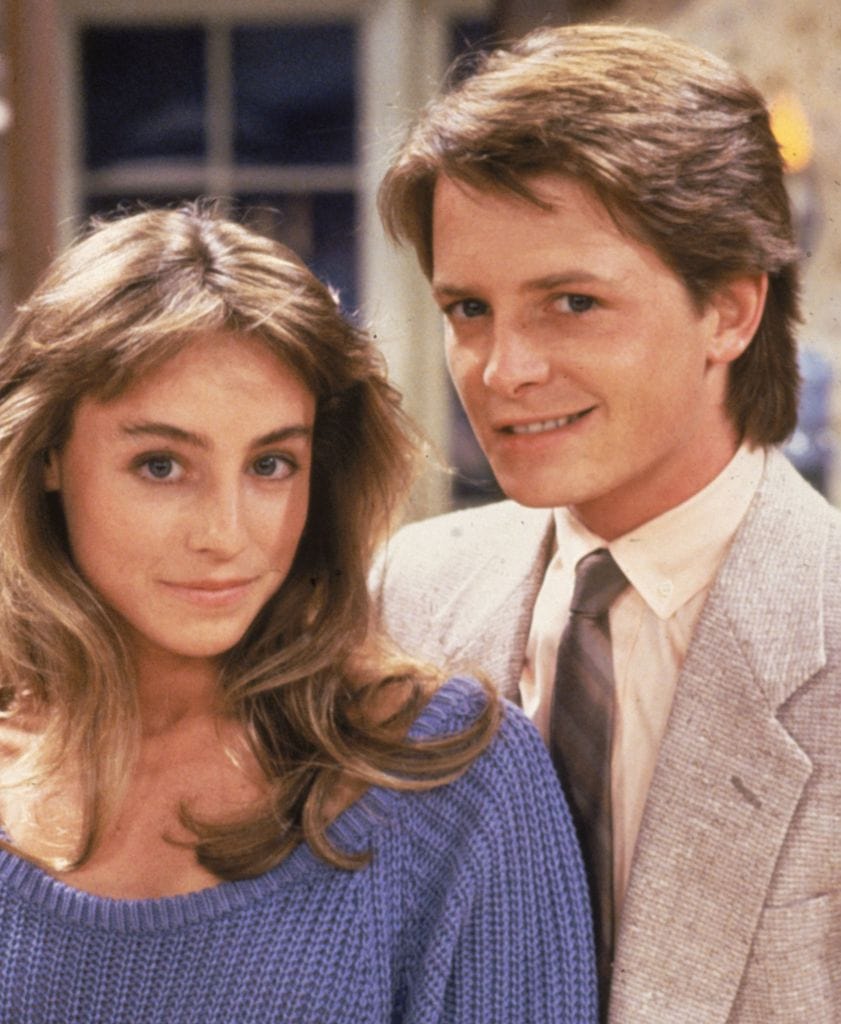 The couple were hit by the biggest realization of their life, "they could be the couple they kept playing in the movies." Thirty years and counting. The couple has four children, three daughters and a son. Looks like they did well in this life! You go, guys.
32 Years With Mark Harmon and Pam Dawber
One of the sexiest couples of Hollywood. Mark Harmon and Pam Dawber were married before Mark was even recognized in the industry. The couple have two sons and their marriage has been strong since the beginning.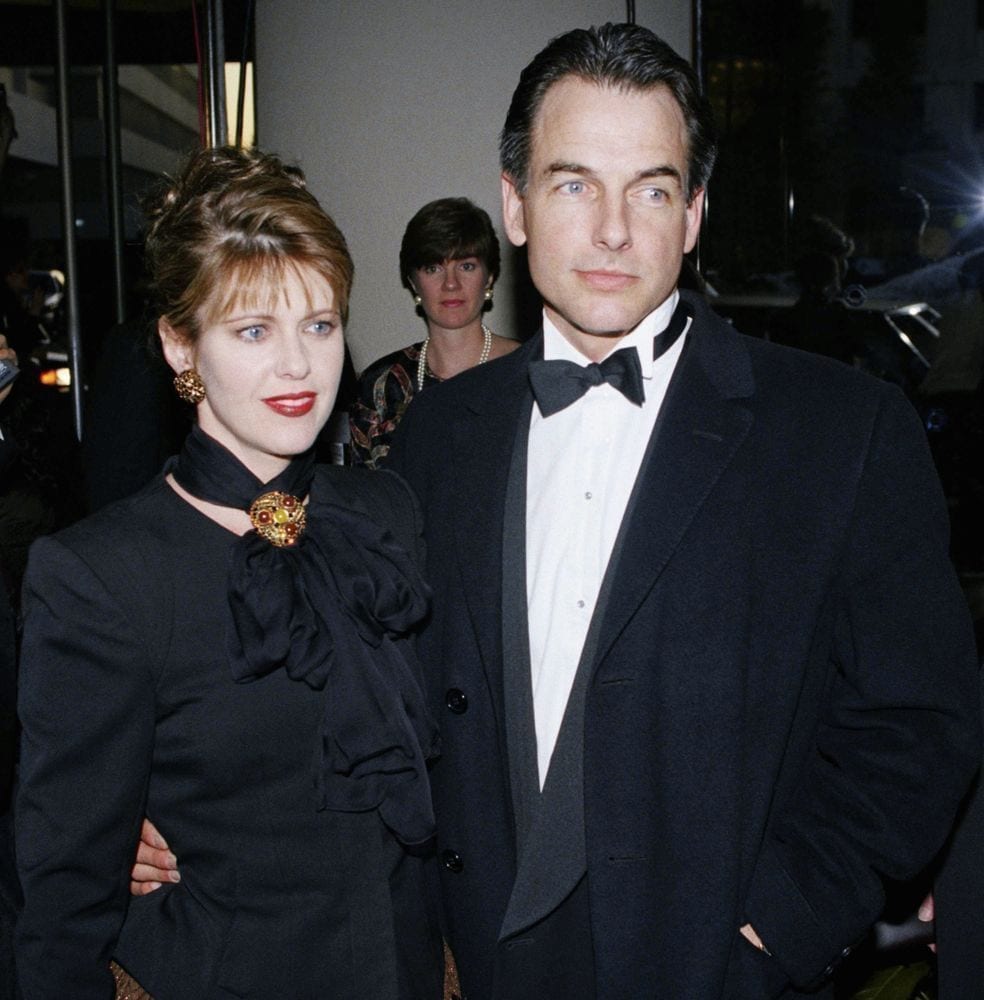 Mark shared in an interview, "I'm proud of who I'm married to. I'm just so proud of her." They are very private about their personal life but they love and respect each other. This seems to be their secret to their marriage.
17 Years With Nick Offerman & Megan Mullaly
They were meant to be together. Nick Offerman and Megan Mullaly met in a play in Los Angeles. Megan had already made big with Will and Grace, but Nick was struggling for his place in Hollywood fraternity. Nick Offerman is an iconic character both in popular shows Parks and Recreation and Devs no wonder he matched with Megan Mullaly who's also an actress!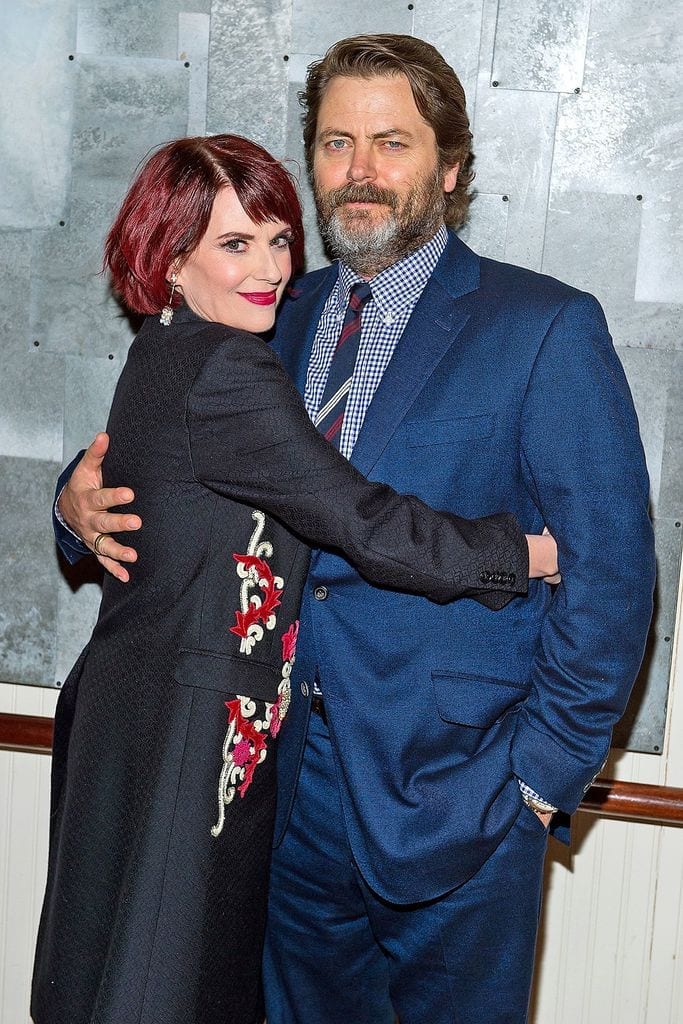 The comedic couple surely know how to laugh through the struggles of life, career, and marriage. Megan and Nick have not been separated for more than two weeks, and this makes their marriage dynamics even more sturdy and confident. To celebrate their love, they even wrote a book together: The Great love Story Ever Told.
21 Years With Sarah Jessica Parker & Matthew Broderick
Sarah is famous for "Sex in the City" but this not what she is all about. In real life, she has no problems holding a real relationship. The actress is most definitely the opposite in real life. We loved her role as Carrie and will always remember her as a strong and independent woman.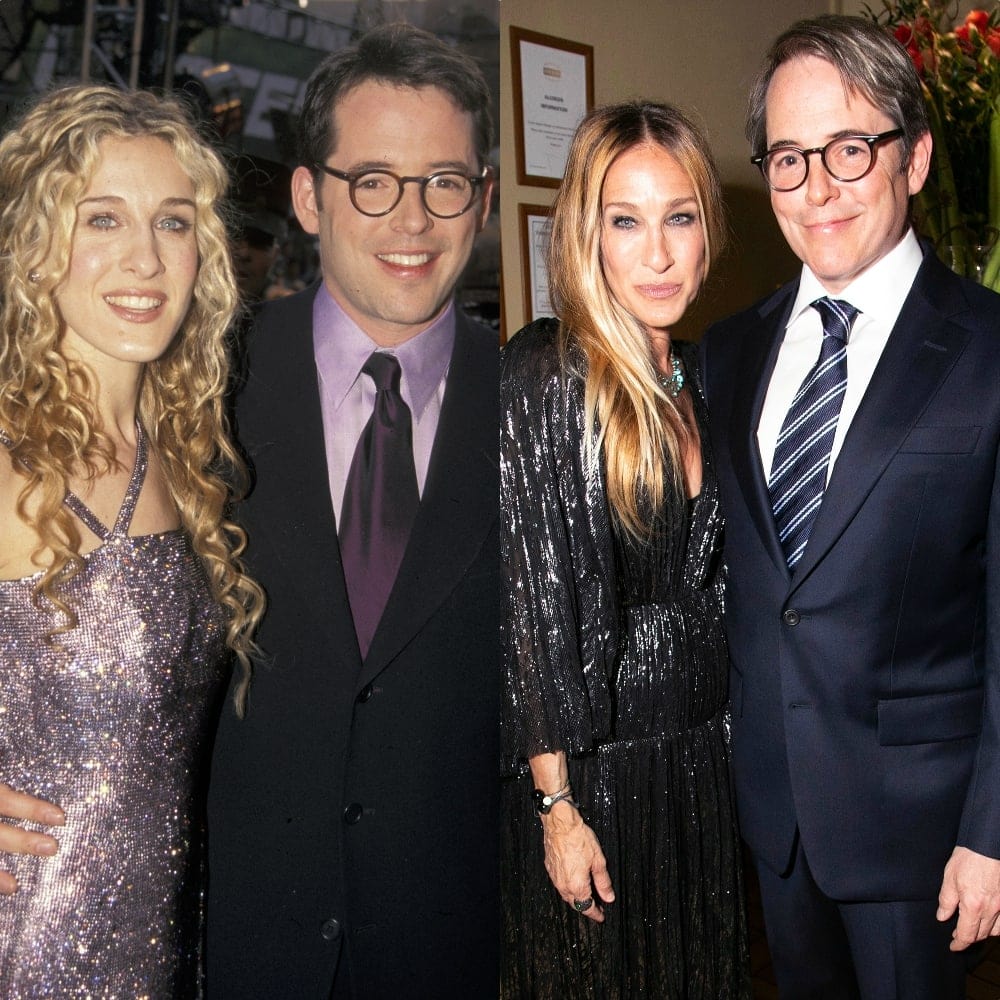 The two got together after Sarah's brother introduced Mathew Broderick in the 1990s. And they have been together since. Marriage came their way and it was the sensible thing to do since they were always together. "I love that he's the father of my children," she said. "And it's because of him that there's this whole other world that I love."
16 Years With Julia Roberts & Danny Moder 
Stars aligned to get these two together. The story of Julia Roberts and Danny Moder encompass it. Moder was a cameraman on the sets of Julia's movies, he was married at that point. But it did not come between their destiny. Sixteen years and they are still going strong as ever.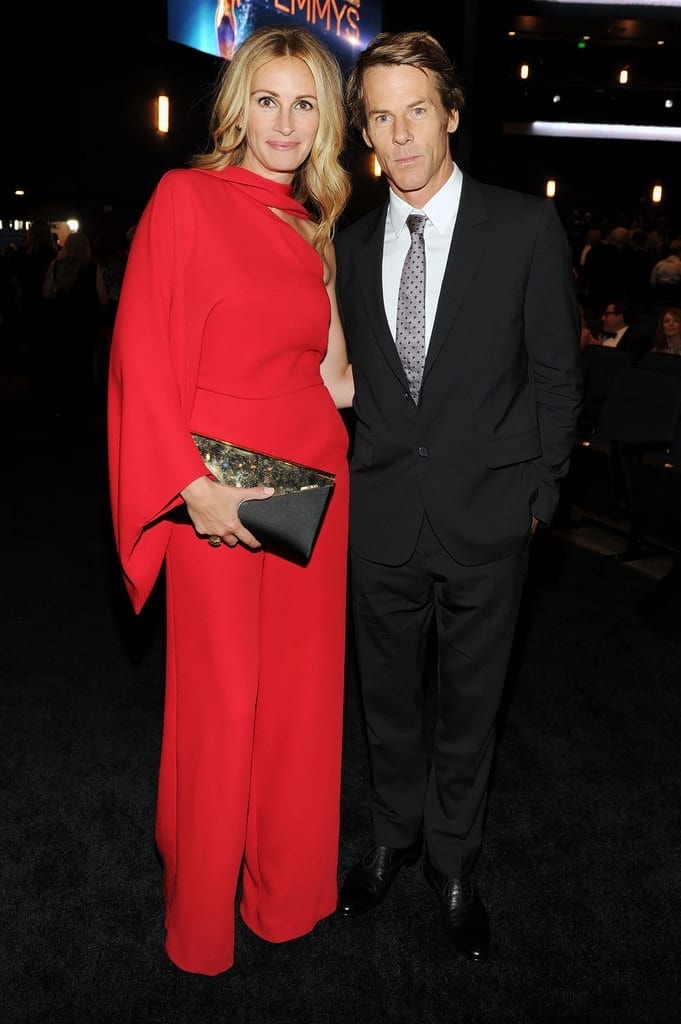 Julia Roberts seems like she was made for marriage. Those great looks and acting skills attracted another amazing and talented actor. Looks like their kids are either going to be actors or extremely talented individuals.
29 Years With John Travolta & Kelly Preston
The 1989 comedy, The Experts brought John Travolta and Kelly Preston and still its fireworks for them. Kelly was married to Kevin Gage at that time but it did not stop her affair with Travolta. She still remembers the nervousness when they met.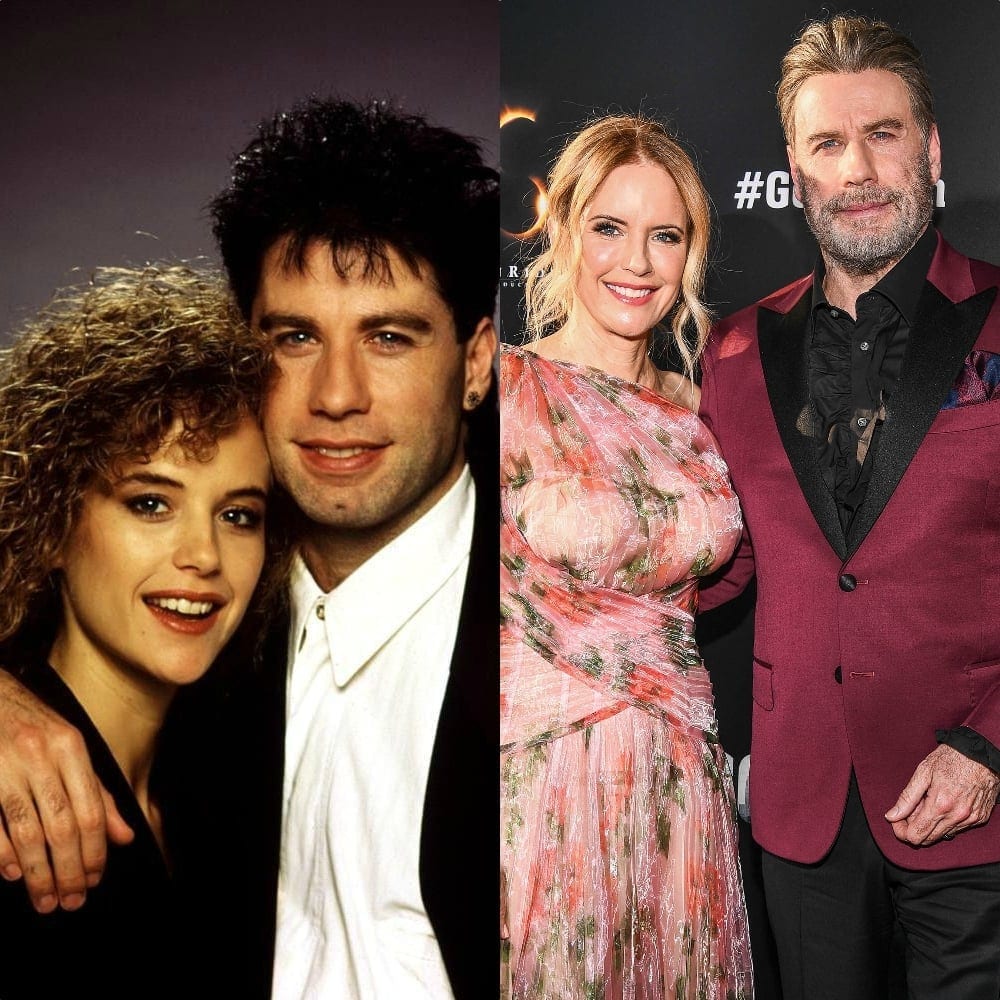 After Kelly's divorce, she moved on to George Clooney. It was his true love that made its way in her heart. By 1990, John finally won her over. He proposed on New year Eve 1991 and they have been together ever since.
22 Years With Barbra Streisand & James Brolin
There is not a woman in Hollywood who is more accomplished. From acting to directing to singing, she is talented in all departments. So one can only imagine James Brolin was intimidated by her success. And it took two years for him to realize he could not live without her.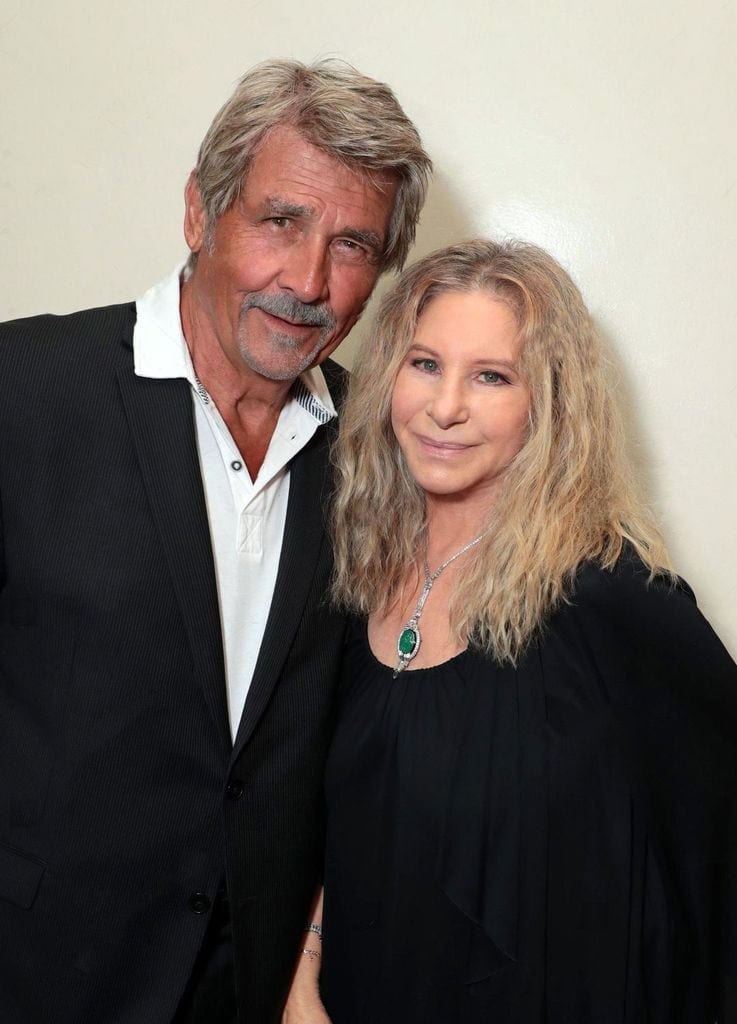 It began at a 1998 party and the flames were triggered. They married in 1998 to form their power couple. Brolin changed the way he looked for her and Streisand still remembers that. "I met him at a dinner and expected a bearded mountain-man type, and he had cut off all his hair and was clean-shaven," Streisand said in an interview.
18 Years With Sacha Baron Cohen and Isla Fisher
Borat was not in the picture, neither was Burno. Isla met Cohen in a 2002 Sydney party. They dated for a while, then got engaged and promptly married. The only hiccup for their Paris wedding, they had to postpone it because they were waiting for Fisher's conversion to Judaism.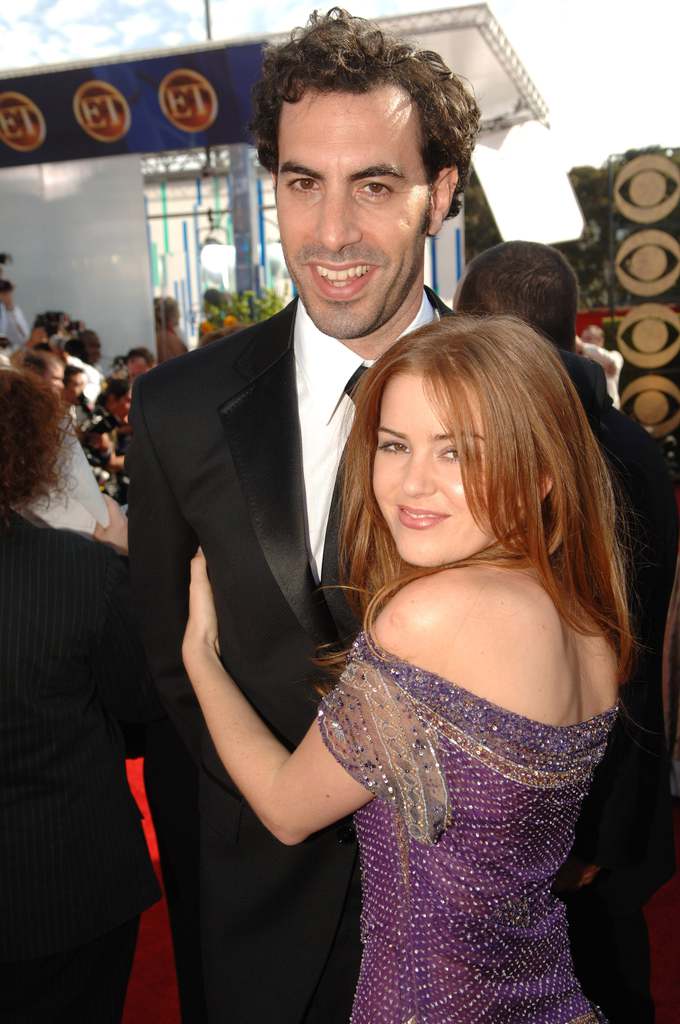 They make an odd couple but appearance is not everything. Five minutes with them and you realize why they have been going strong for the last sixteen years.They are just perfect together. Just the type that stays in forever. At the moment, they are juggling life on two continents. Work in Los Angeles and live in London with their three children.
20 Years With Sarah Michelle Gellar and Freddie Prinze Jr.
I know what you did last summer was iconic. It was a box office hit in 1997 and brought together Sarah Michelle Gellar and Freddie Prinze Jr. But it was not until 2000 that they started dating. Atleast officially. One year later they were engaged. The marriage came soon and they tied the knot in Mexico.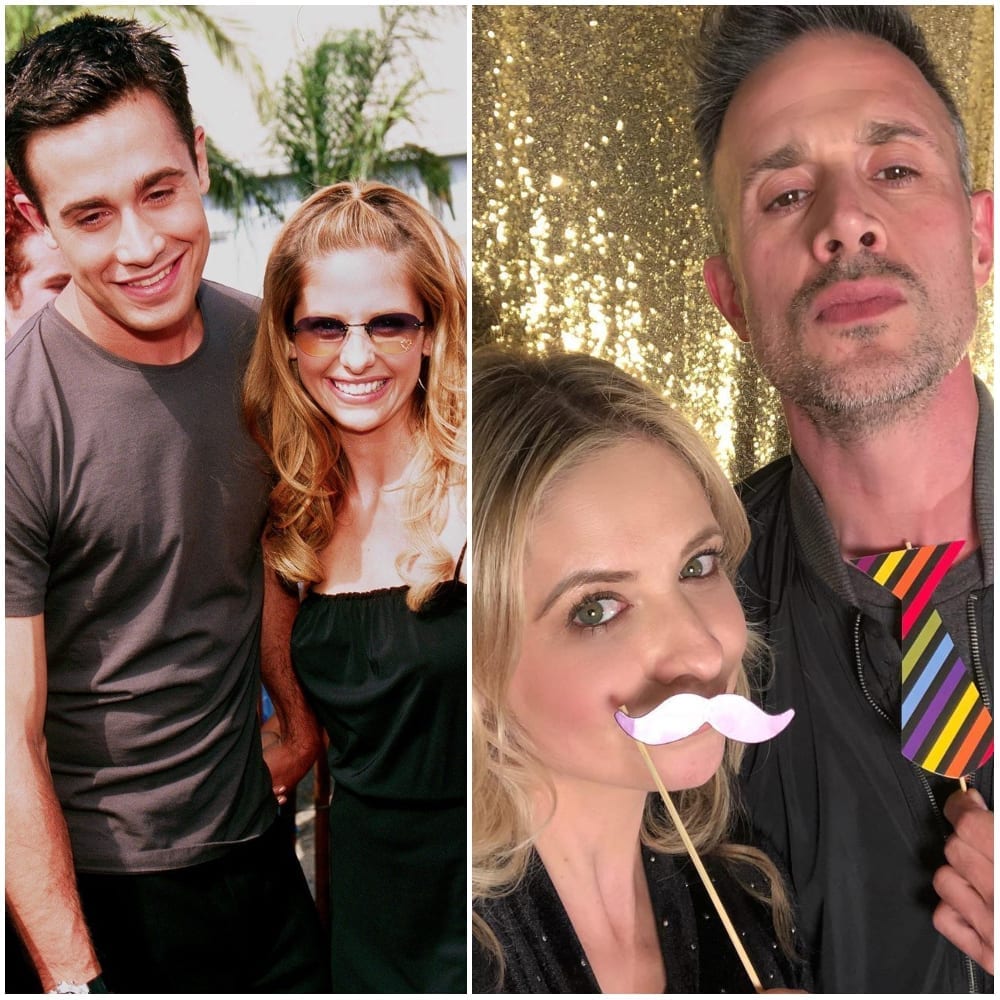 Everything fell in at the right place and right time. They have two children together, a boy and a girl. But it was not always easy and Gellar acknowledges that. "It's like any relationship in your life. You have to nurture it and take time with it."
23 Years With Felicity Huffman & William H. Macy
For better or worse. Huffman and Macy have been together and are living proof that marriage does last. They have seen the good and the bad but still have always stuck by each other's side. Felicity was never the one to give up on William and it shows how in the way she looks at him.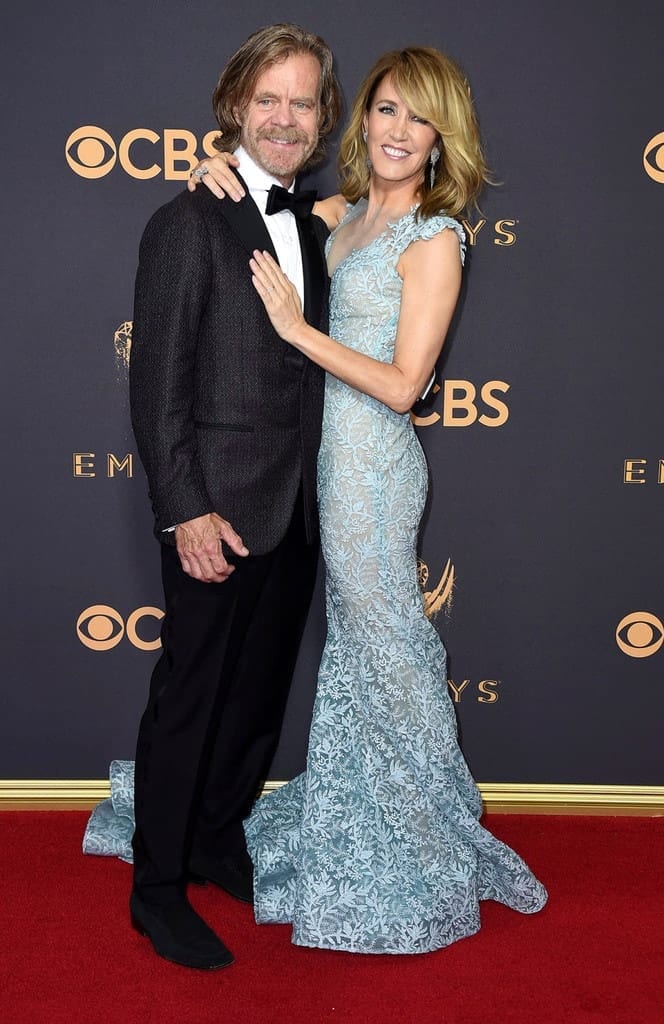 After dating for a while, the couple tied the knot in 1997, Williams getting her dream girl. Felicity got in much-debated legal trouble over the college admissions of her two daughters and despite this, William firmly stood by her side.
18 Years With Maggie Gyllenhaal and Peter Sarsgaard
Peter Sarsgaard was a close friend of Jake Gyllenhaal. It was the brother/ friend who became the reason for these two lovebirds to pair up. Their romantic relationship began in 2002 and after dating for seven years, they tied the knot in 2009.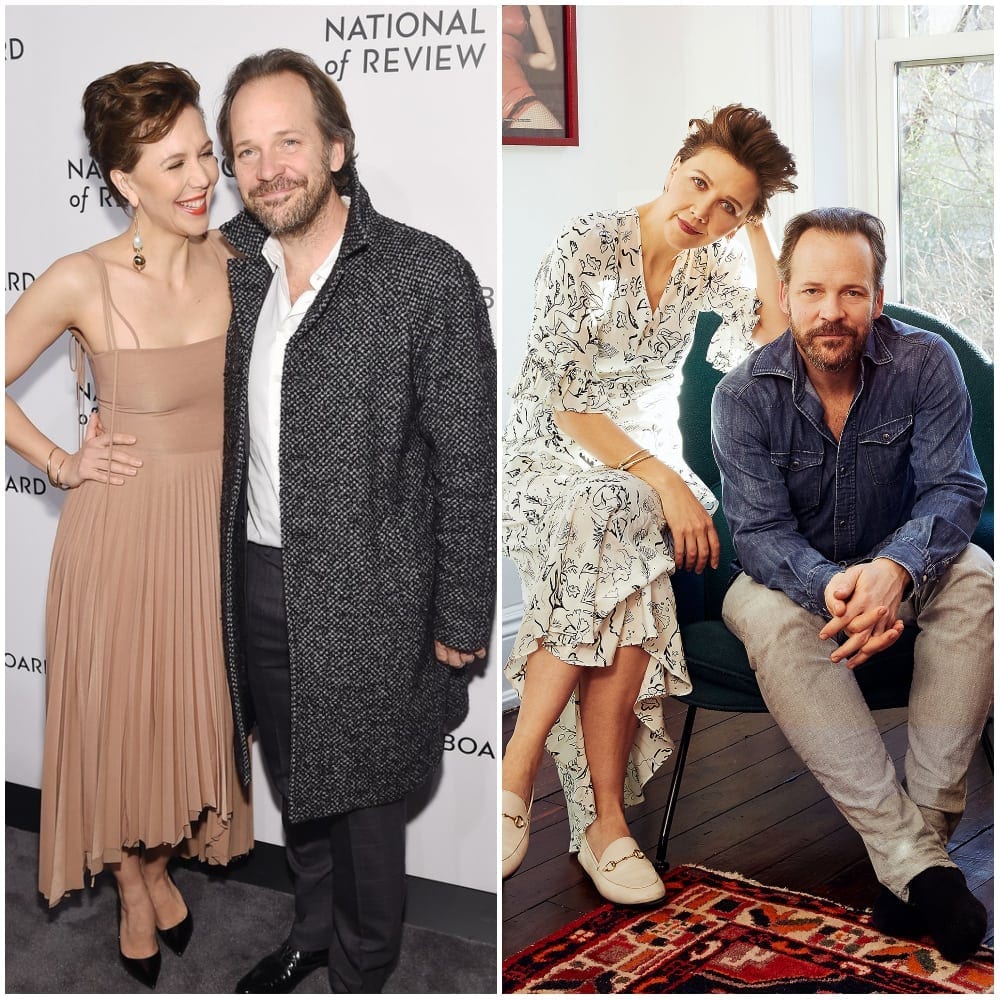 The pair welcomed their first daughter in 2006 and in 2012 they welcomed their second daughter. They live in their four-story townhouse building in Manhattan and live a very trusting and loving life that everyone wishes for.
24 Years With Steve Carell & Nancy Carell
Steve Carell was not the big comedian/actor when Nancy took a punt on him. He could not even land the courage to ask her out or even propose. He got nervous around her and had trouble finding the right words. They were in drama class together, and as Nancy explains their love story, she was the one who took the initiative in their relationship, as she asked him out by using words like: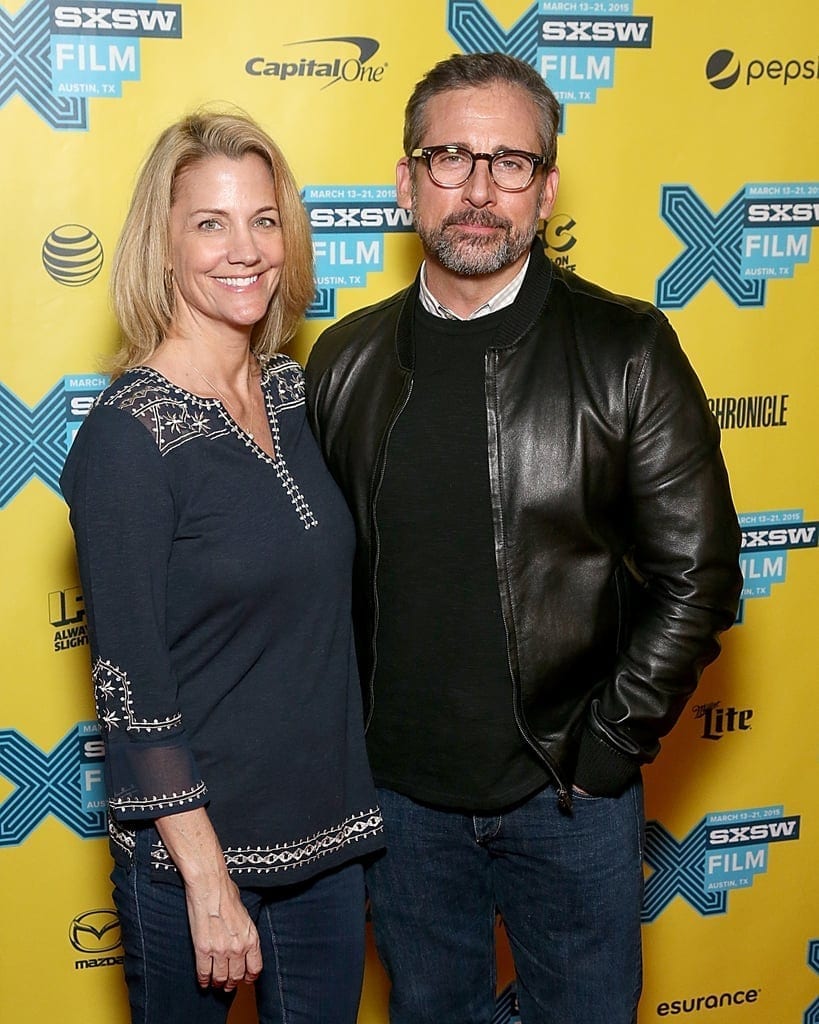 "If somebody like you were to ask me out, I would go out with him. If there was a person like you." But that must be the last time she had to take an initiative. The couple holds down a very stable marriage and will manage it till the end.
26 Years With Michelle Pfeiffer & David E. Kelley
Michelle Pfeiffer and David E. Kelly's coming together is straight out of our fantasies. You may call it a modern-day fairy tale. They met on a blind date in 1993 and to make more romantic, they went on crash bowling adventure. Within ten months they were married.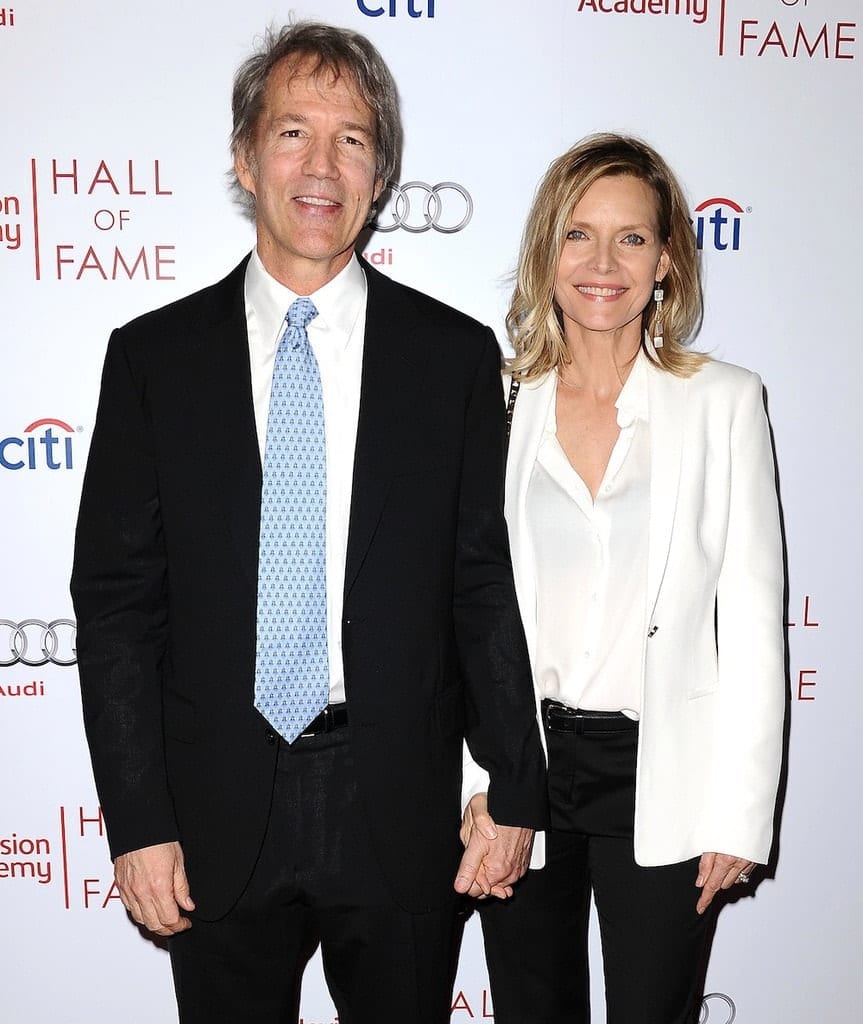 They are still going strong even after 25 years. Hollywood does not have many stories like this, even after Pfeiffer's termendously successful career. Distance might have come between them but nothing these lovebirds have not been able to overcome. Michelle is thankful for Kelly's support these decades while the husband is still wondering how he landed this catch. Not to forget get her to say yes.
17 Years With Viola Davis & Julius Tennon
How do you find yours truly? It is a good question. And many magazine's richest are dependent on this answer. It's the hope that keeps us going. We don't know that's how it played for Viola Davis and Julius Tennon. Davis was looking for her match and along came Tennon, a football player.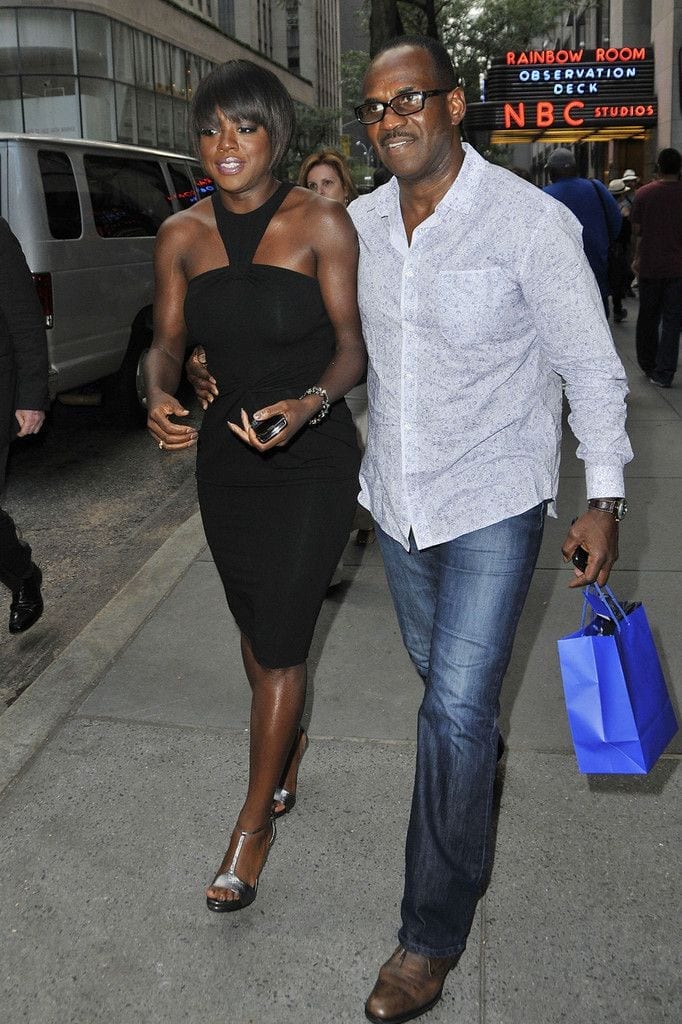 They had too much in common although in different working environments. Disenfranchisement has many colors and they had seen their fair share. Their conversations must be fun. And it is this understanding that got them together. They got married in 2003 and adopted their daughter in 2011. Their careers are not their primary focus, parenting and marriage is.
23 Years With Judd Apatow & Leslie Mann
Cable Guy was an iconic movie. Jim Carrey was phenomenal. But do you know that this movie brought together Judd Apatow and Leslie Mann. For as crazy as the movie was, the duo are pretty laid back and down to earth.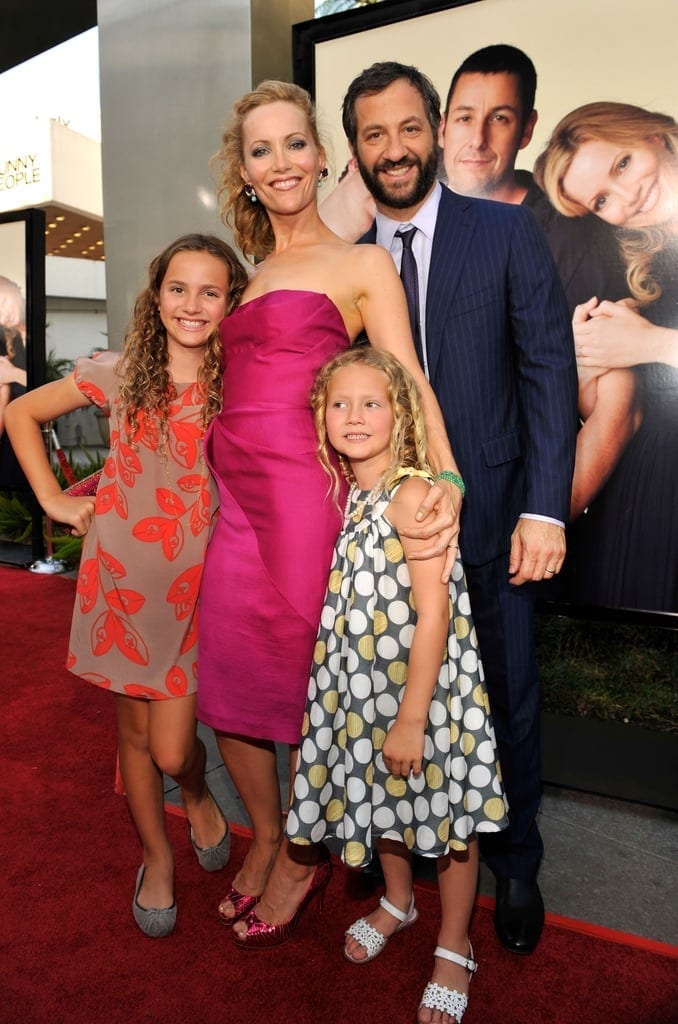 After meeting for the first time in 1996, they promptly got married in a year's time. They have wonderful daughters who are looking to follow in their mother's footsteps. They have appeared in Apatow's films and look set for a bright future.
20: Angela Bassett & Courtney B. Vance – 13 Years
Angela Bassett and Courtney B. Vance are still considered one of Hollywood's most gorgeous couple. The couple met at Yale School of Drama, where their fairy tale romance blossomed.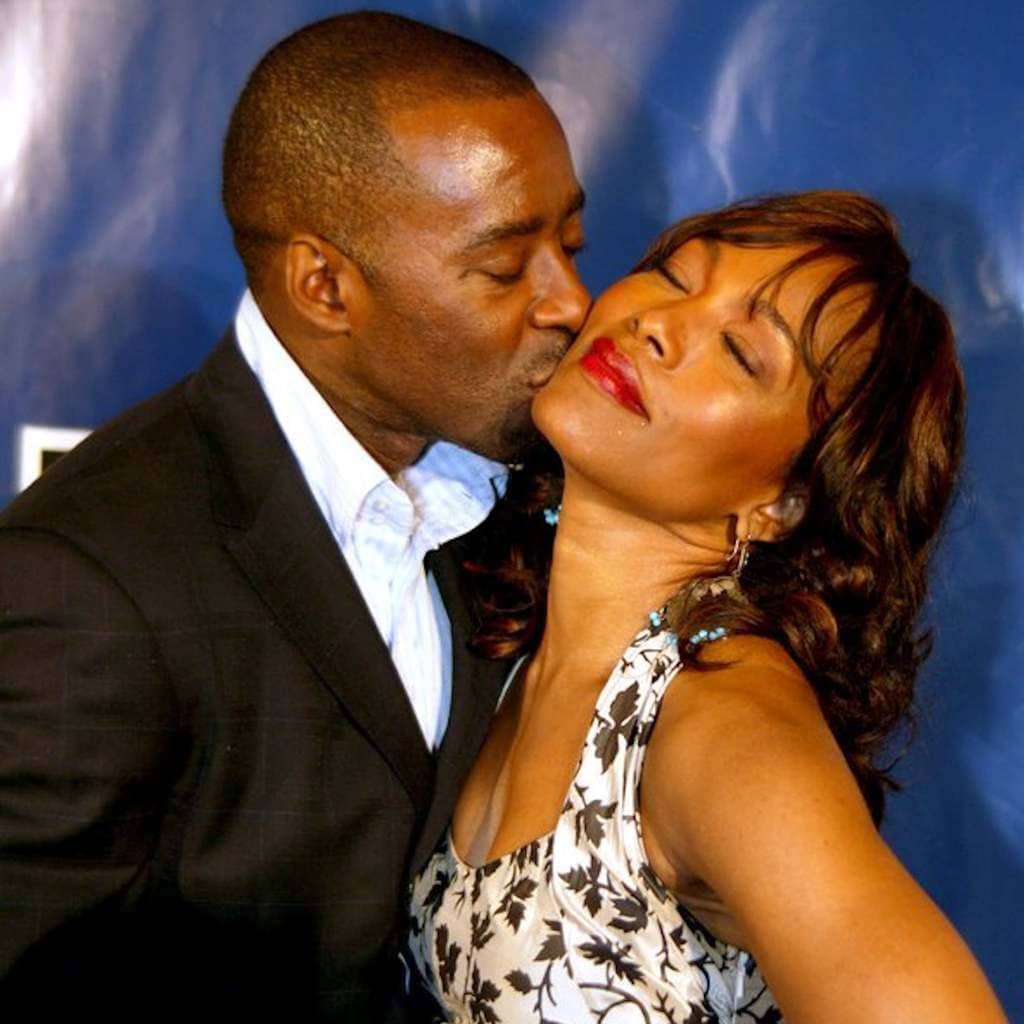 The two remained friends for years until a decade ago their story took a romantic turn which brought their destinies together, side by side. Since dating in 1994, they only got down to tie the knot in 2007. A fine year for the magic to happen.
21: Kelly Ripa & Mark Consuelos – 26 Years
Who saw it coming? The answer is no one. Kelly Ripa was an established television celebrity and Mark Consuelos was just getting in the game when they met in 1994 for All My Children's screen test. The two fictional love interests hit it off and the fictional love interests blossomed off the sets.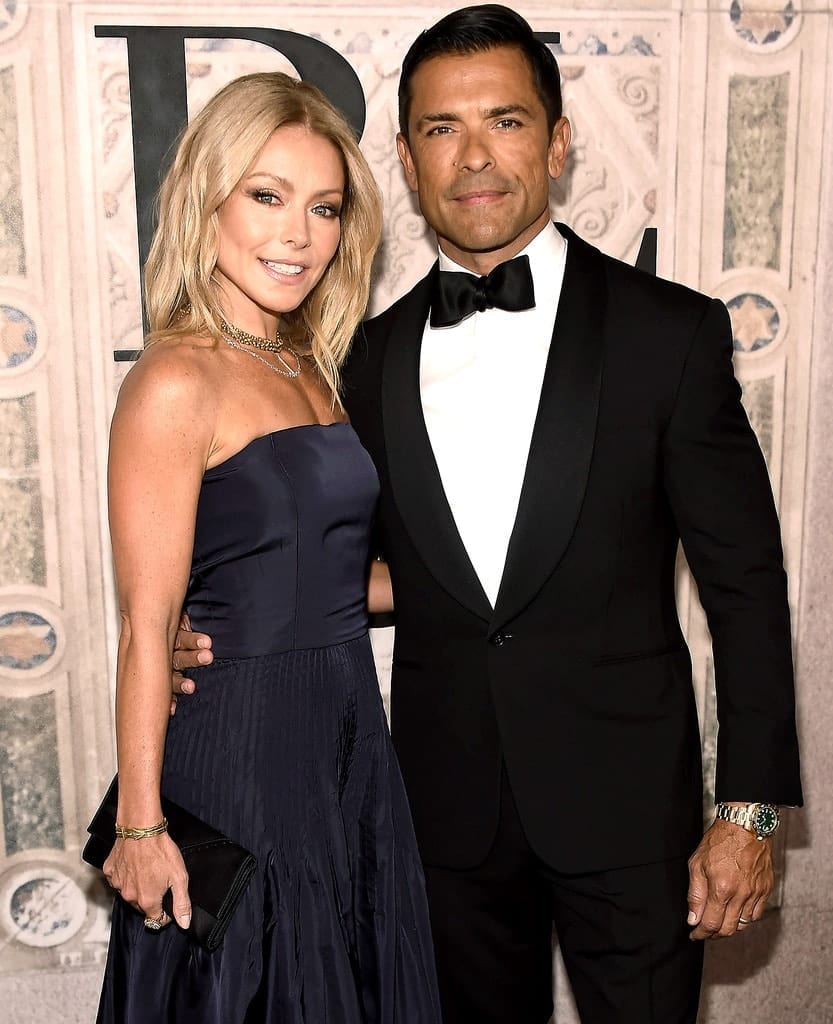 Closing in on three decades together, their marriage is still going strong. They are the inseparable kind although their careers have had very different trajectories. Both of them have strived to make it work and are reaping the benefits of understanding, respect and loyalty.
22: Ringo Starr & Barbara Bach – 37 Years
Ringo takes a lot of flak for being Ringo. Thats just the way it is. But away from the papers and glamor, he is the simple man Barbara Bach fell for. They are closing in on their fourth decade together and thankfully for them, Yoko did not interfere with them.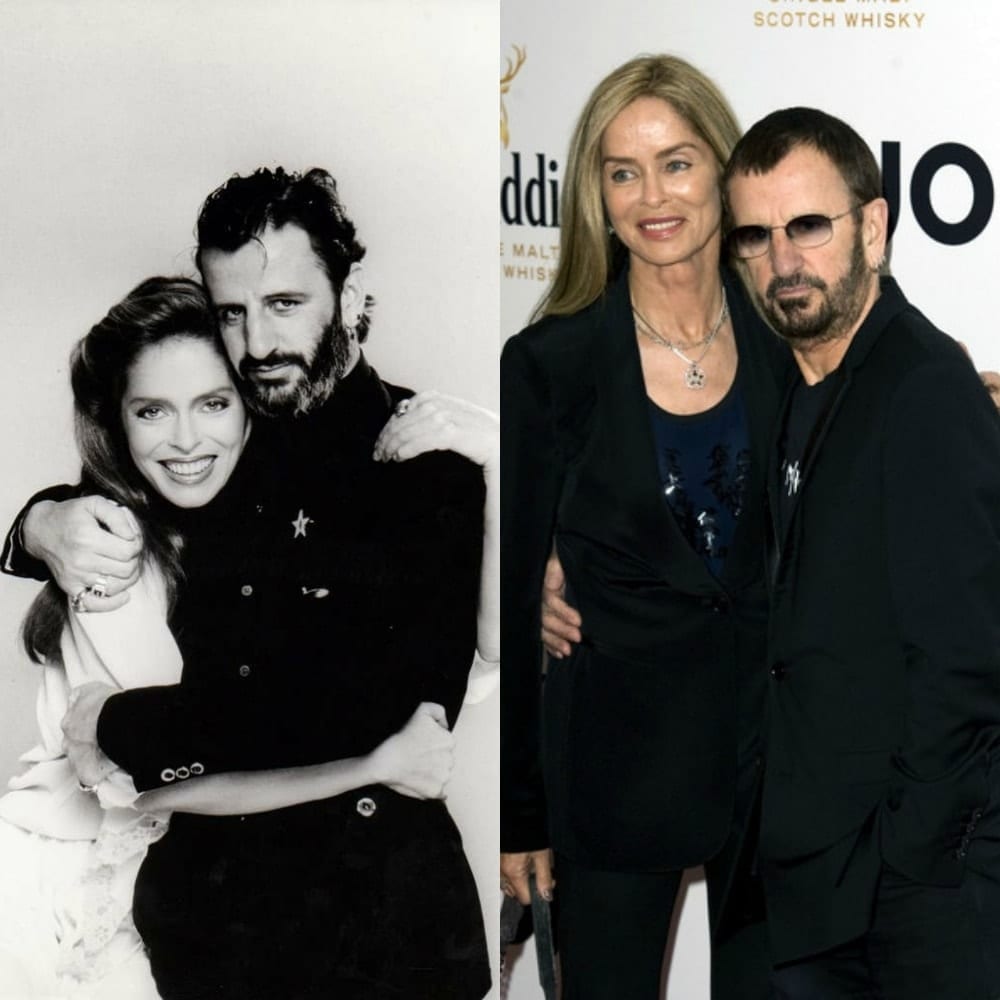 The met on the set of Caveman in 1980 and did not hesitate to get married the next year. The bondgirl surely found her man and knew not to let the right one leave her. They have travelled the world together and are still very much in love. He still cannot get his hands off her.
23: Kevin Bacon & Kyra Sedgwick – 32 years
The actors met on the set of Lemon Sky. Sedgwick was 22, and Bacon was 29, and like that they were married in 1988. Its been over 30 years now and they remain love birds.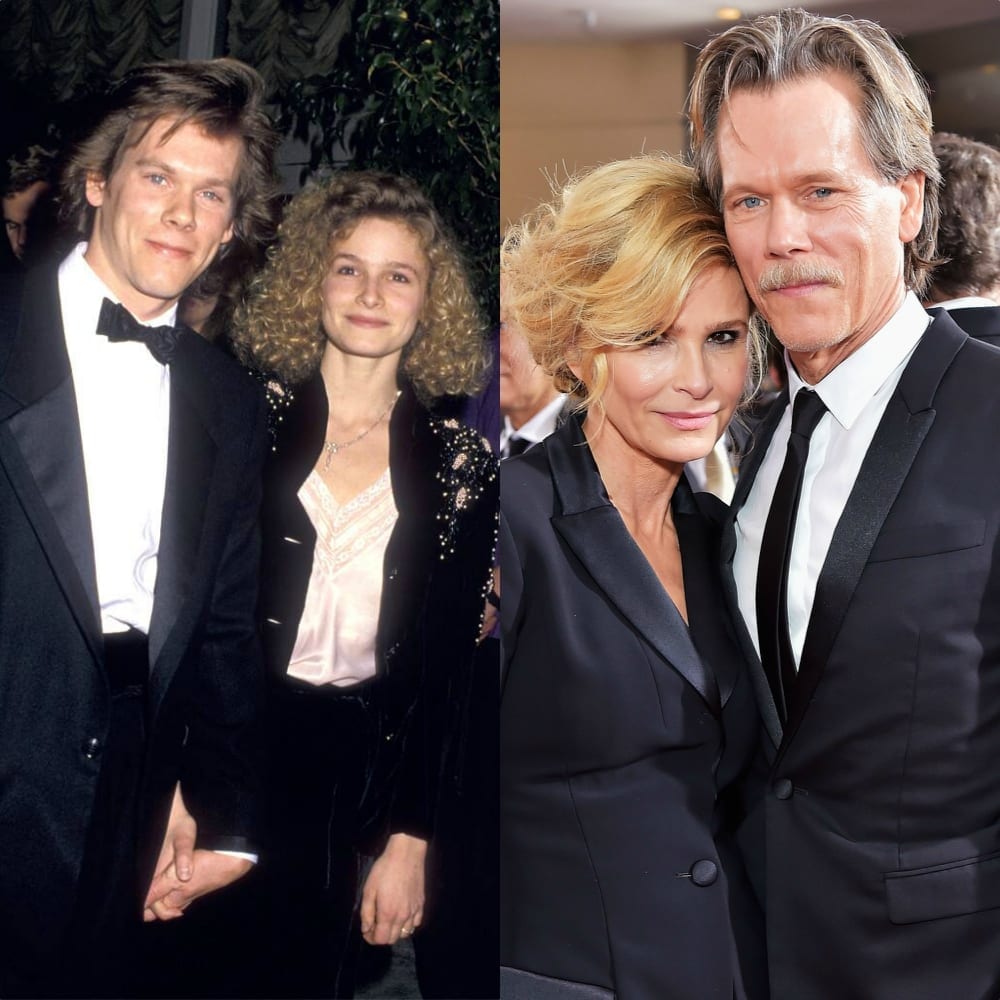 They live a happy life; both have successful careers and have two children together. Just the sort of romantic endeavoring that we envy collectively.  The couple manages to get through their struggles by not only loving one another but also liking each other as well.
24: Tom Hanks & Rita Wilson – 30 Years
We want Tom Hanks and Rita Wilson to live on. They are one of hollywood's most adoring couple, and met each other under most unusual circumstances. And Tom has had to move mountains to be with Rita.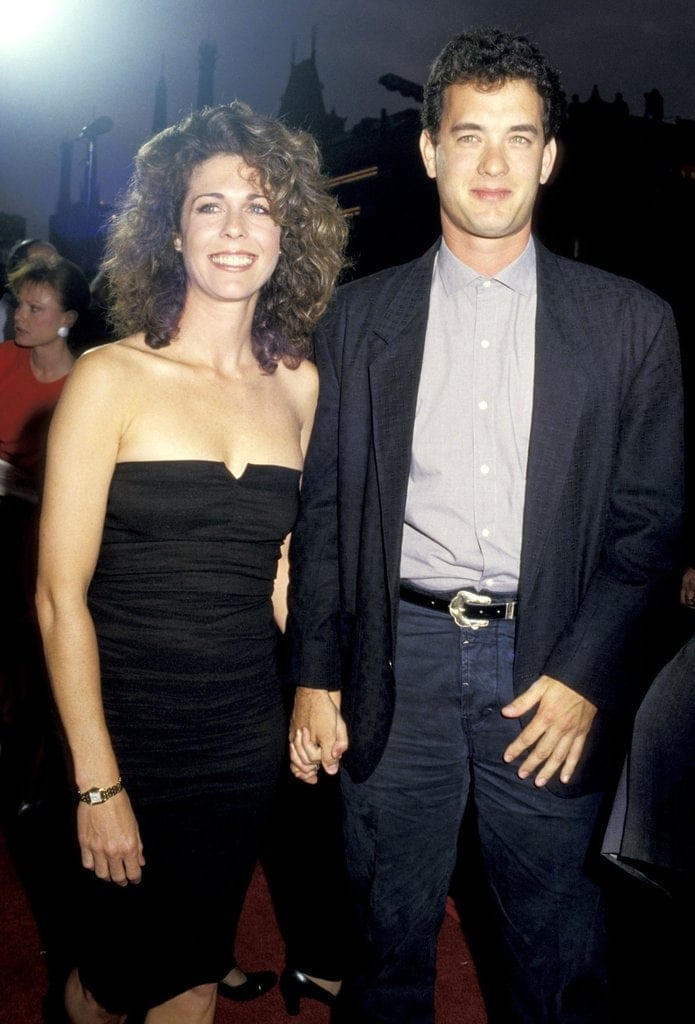 The actors met on the set of Boston Buddies and to answer why it was unusual? Tom was married. But he fell head over heels for Rita Wilson. After the divorce was sorted out the pair got married in 1988, and have never looked back.
25: Will Smith & Jada Pinkett Smith – 21 Years
When you marry the Fresh Prince, you walk in a wide range of households. It is going to be a bumpy ride and you need to buckle up coz the Fresh Prince does not slow down. This is what Jada Pinkett Smith got into. And she has worked hard to keep it going.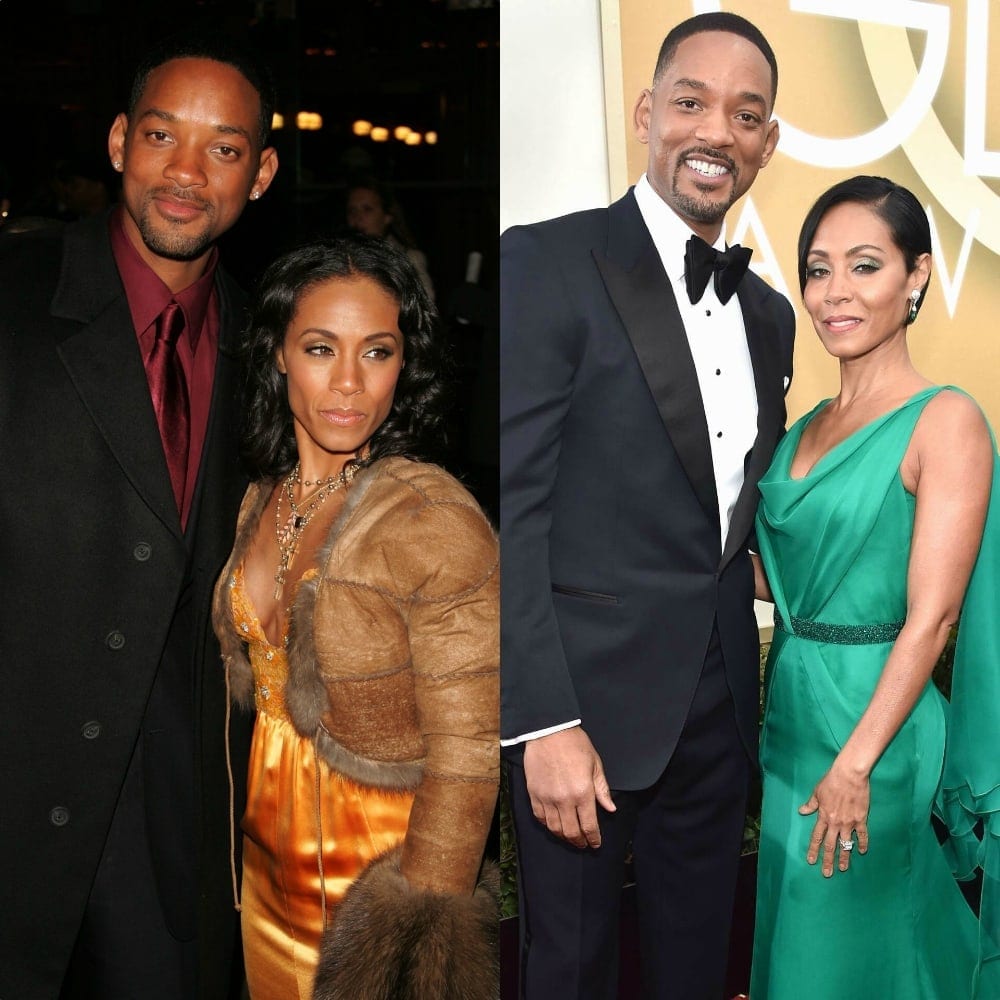 Rumors have come up, its common in Hollywood. But they fizzle, out rumors do. Will and Jada have stood together and it has gone in both directions. Remember when Will didn't grace the Oscars for Jada.
26:  Ellen DeGeneres & Portia de Rossi – 14 Years
Like people, relationships come in all sorts of challenges. With their highs and lows. And with same-sex marriages, they are under extra stress, not that straight marriages are under less stress. But in same sex-marriages, conversations are more public and everyone is more than curious to find out what's wrong and how do they work it out?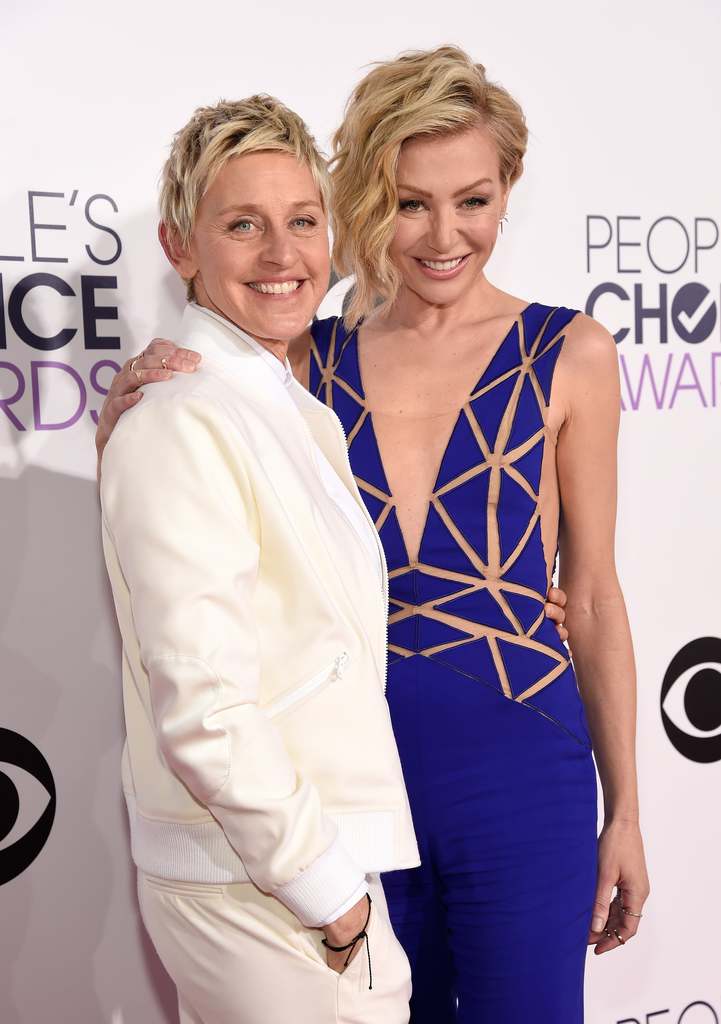 Ellen DeGeneres and Portia de Rossi two have known each other for nearly 20 years and have been together for 15 of those years. The two said their "I do's" in 2008 when the same-sex marriage ban was lifted. Now and then we hear rumors of the pair split-ups, but as Ellen states "there's not one ounce of truth to any of it."
27:  Tim McGraw & Faith Hill – 22 Years
When they met, both Tim McGraw and Faith Hill were at different stages of their lives. Faith was coming out of a messy divorce, while Tim was busy on the party circuit. It was wild back in 1994 when they met at the New Faces Show the stars alligned at the right time. Very different backgrounds for two stars toruing together.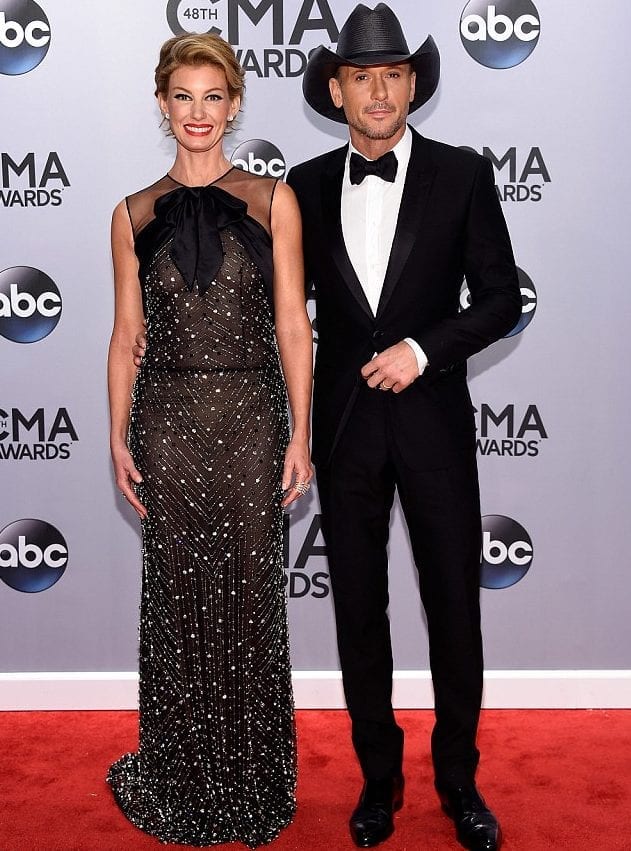 Destiny intervened and two years later, they went on another joint tour. It would serve to put the finishing touches on their friendship. One thing led to another and McGraw was on his knees proposing to Hill. They have three children after twenty-three happy years of marriage.
28:  Victoria & David Beckham – 19 Years
Footballers are notorious, which ever form you are looking at. And David Beckham has had his fair share of controversy. But this is not what Posch Spice sees in him. She knew him when he was trying to woo a Spice Girl without nothing much to show for. And this is why they are still going strong.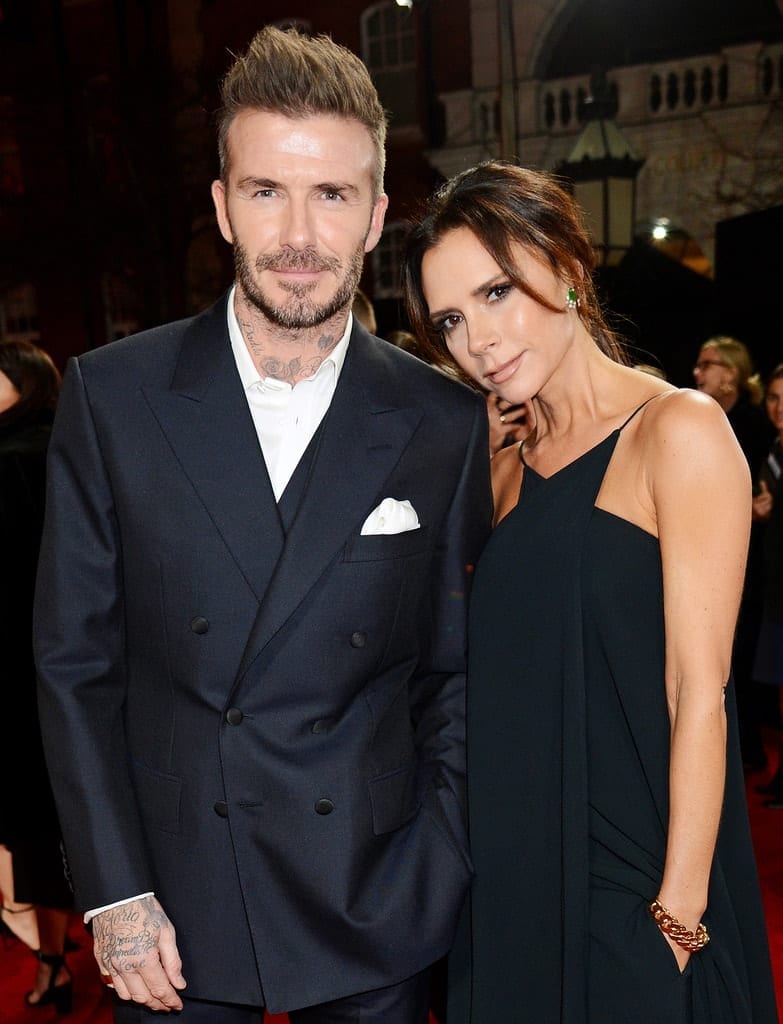 While Victoria's star has taken a hit, Beckham remains popular as ever. Despite hanging up his boots four years ago, he remains the most recognizable footballer. Not even the impeccable Cristiano Ronaldo can match his good looks.
29:  Ozzy & Sharon Osbourne – 37 years
Nearly four decades of togetherness is doing not happen accidentally it is a masterpiece of marriages that requires a tremendous amount of love and patience. Despite being Hollywood's' most controversial couple, this duo has what it takes to go through the vows of "happily ever after".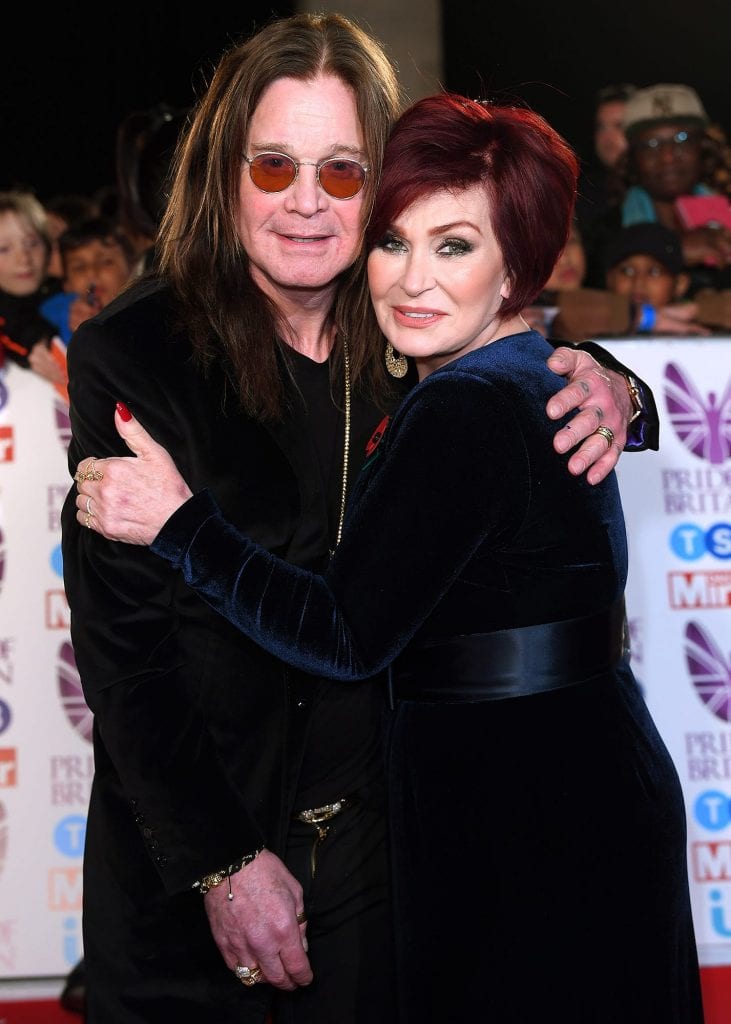 Sharon was the daughter of Black Sabbath's manager and would go on to manage Ozzy when he started his solo career. They were dating back then and have ridden the waves of success together. Married in 1982, they had three children.
30:  Goldie Hawn and Kurt Russell – 37 Years
The Soldier got his man, or should we say his woman. Kurt is five years younger than his better half and has worked his way up to marry her. They met in 1966, when a 16-year-old Kurt fell in love with a young blonde Goldie. He would get the chance to take her out on a date 17 years later in 1983.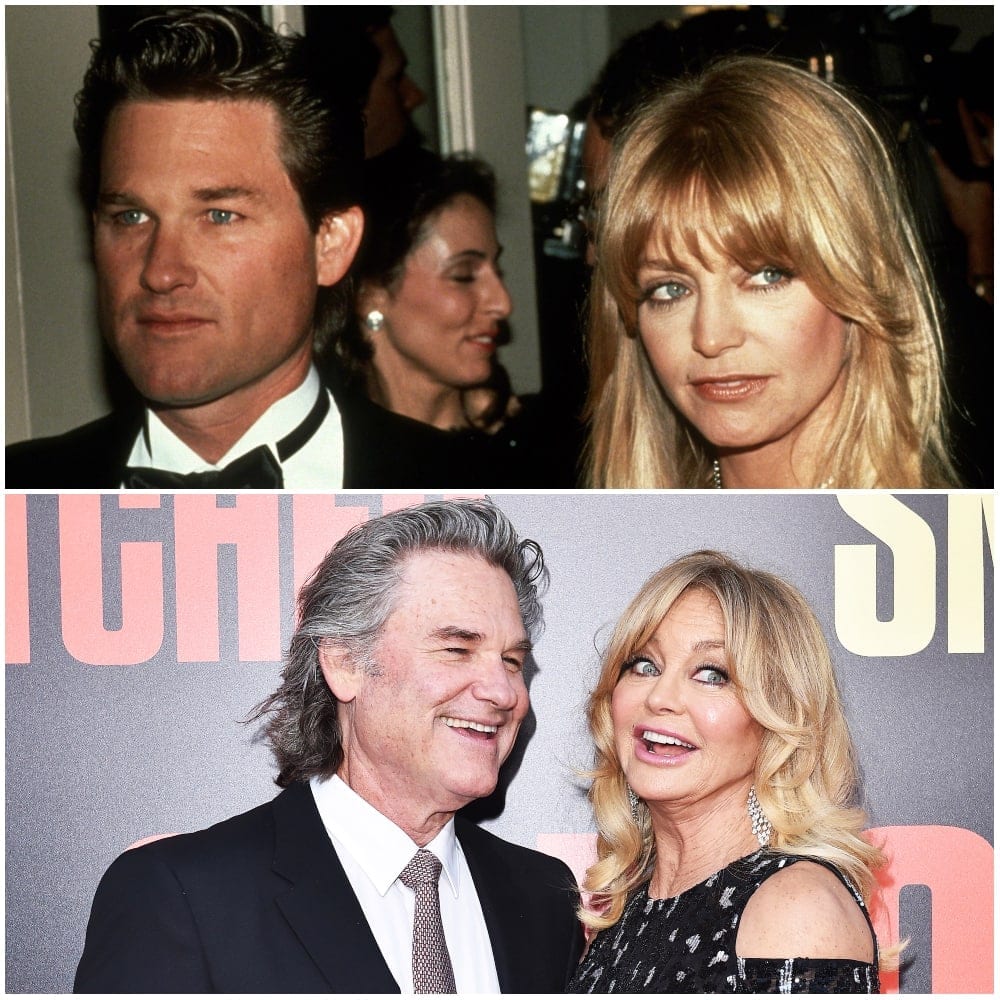 Sometimes stars take longer to allign but they do allign. And when they did for Kurt and Goldie, they did not look behind. They are considered one of the most iconic duos of this list. Most recognizable by a large margin.
31: Sting & Trudie Styler – 26 Years
Sting and Trudie Styler met at the Royal Shakespeare Company. Shakespeare brought them together but his trajedies did not cause any controversies in their love life. From meeting the first time to ten years later when they walked down the aisle.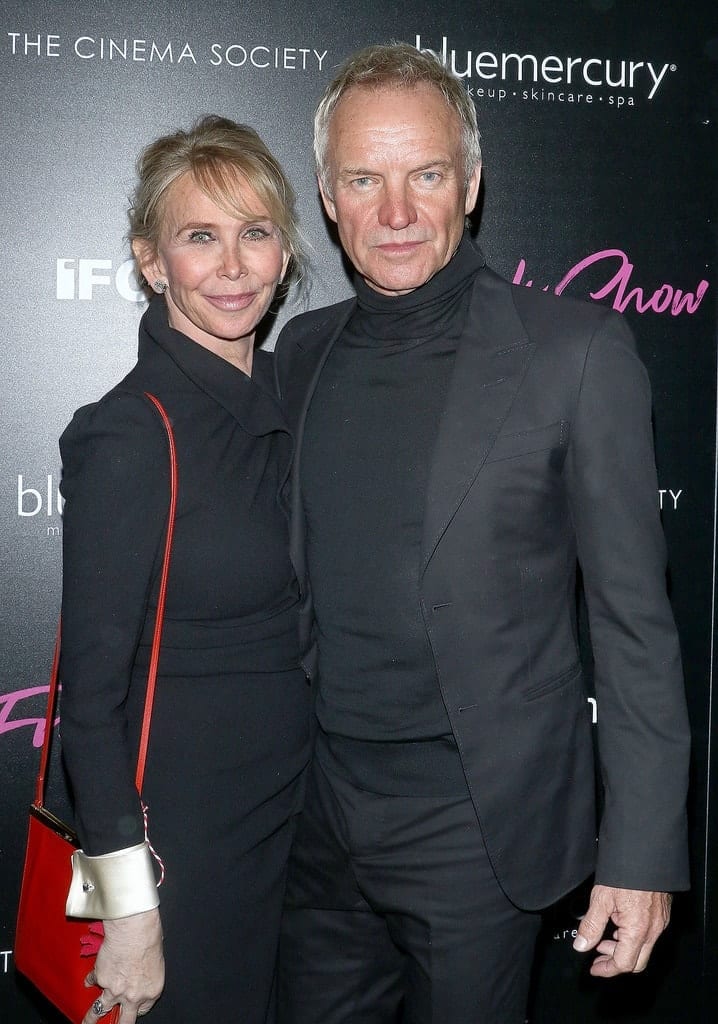 But they didn't let marriage stop their wanting for children. Out of their many children, only one was born after they became man and wife. Their love for each other is still going strong after all these years. Just like Sting continues to rock at this age, so is their marriage.
32: Julia Louis-Dreyfus & Brad Hall – 31 Years
Julia Louis-Dreyfus and Brad Hall met when at college. The then students of the esteemed Northwestern University fell for each other its been 31 years that they have been together. They still love each other like it was yesterday but it certainly is more. The poke fun at eachother and are going strong.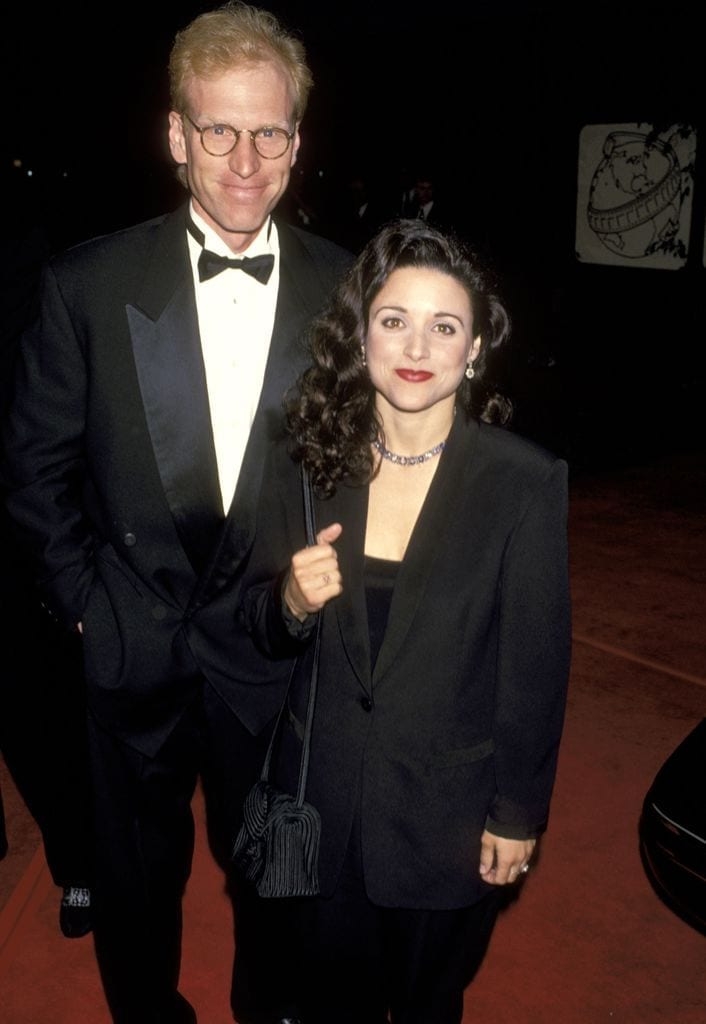 No one has more Emmy Awards and more Screen Actors Guild Awards than Julia. And this success, the bane of many a relationship has not come between them. Their love stays strong.
33: Jamie Lee Curtis & Christopher Guest – 35 years
We sometimes should question for which role do we remember our favorites by. I remember Jamie Lee Curtis for True Lies. It was a nice movie and she was a good perspective on married life. But this is not how her real life is.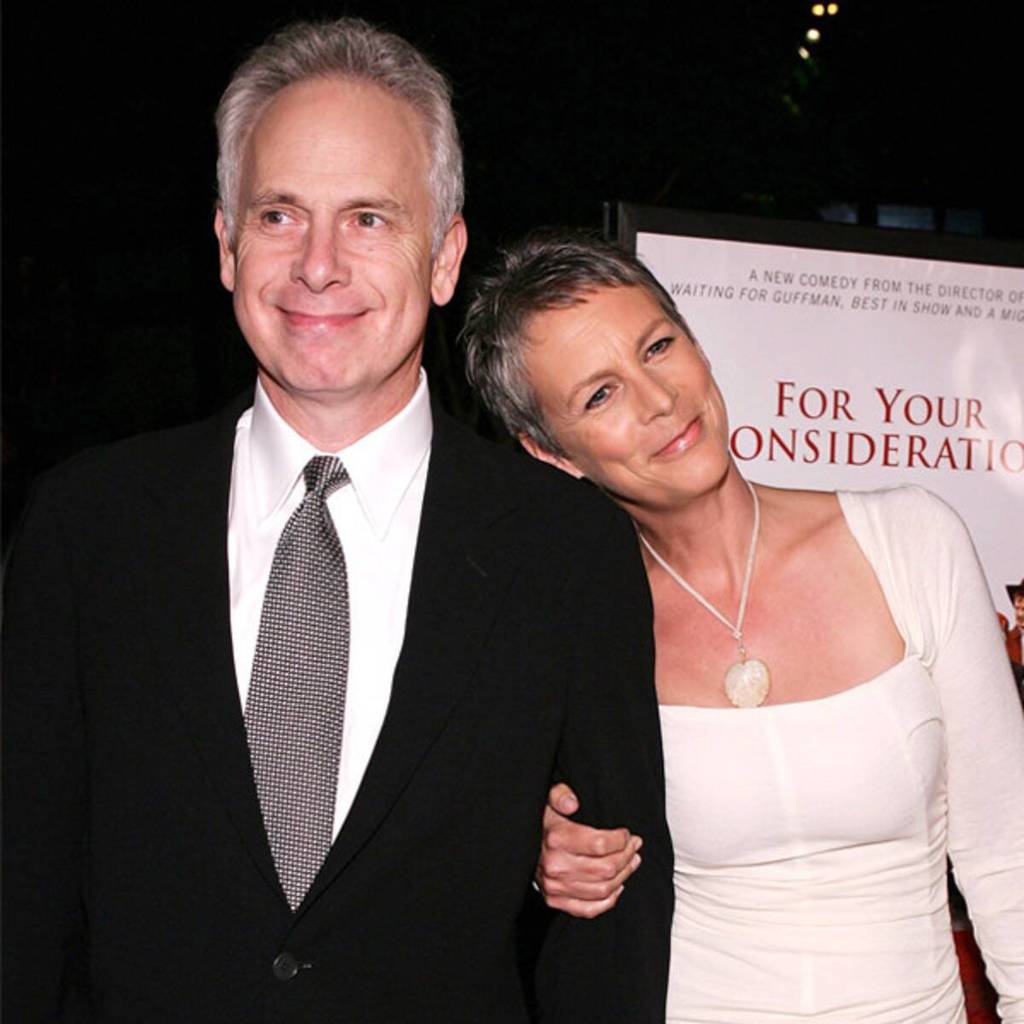 There are no discrepancies, she is loyal to Christopher Guest and he reciprocate that. And they have been in a relationship for an impressive 35 years. It has been a pleasure seeing both of their works and here is to wishing more to come from them. Hopefully it is a mockumentary or a satirical rom-com, we don't know what to expect from them.
34: Jeff & Susan Bridges – 42 years
Jeff was filming the 1975 country Rancho Deluxe when he met Susan. He was not the star he was but on the path to his destiny. The waitress was part of it and he prioritised her.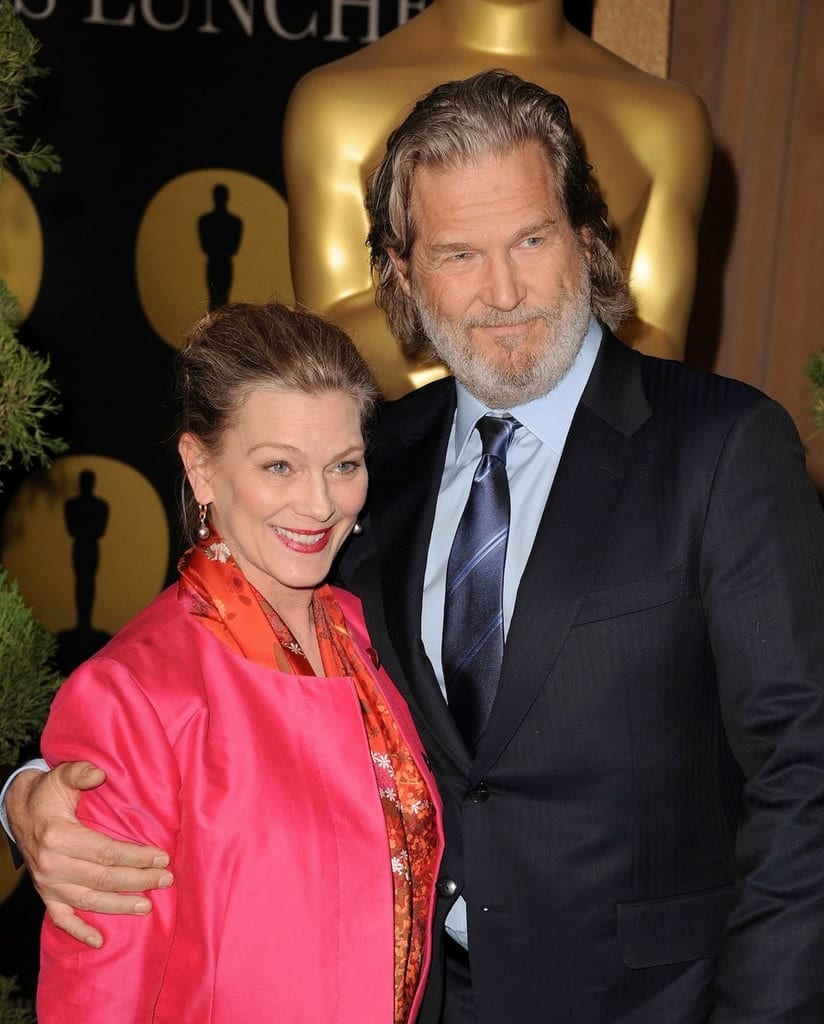 The actor was not ready but was unwilling to lost her. Not one to trifle with, Jeff popped the question and they got married in 1977. They got married, and have been living happily with their three children.
35: David McCallum & Katherine Carpenter – 50 Years
After his first wife left him for a costar, McCallum did not skip a beat. Within a year he was tying the knot with former model, Katherine Carpenter. This was back in the 60s, and they have been married for fifty-two years. More than five decades. This is some high level loyalty.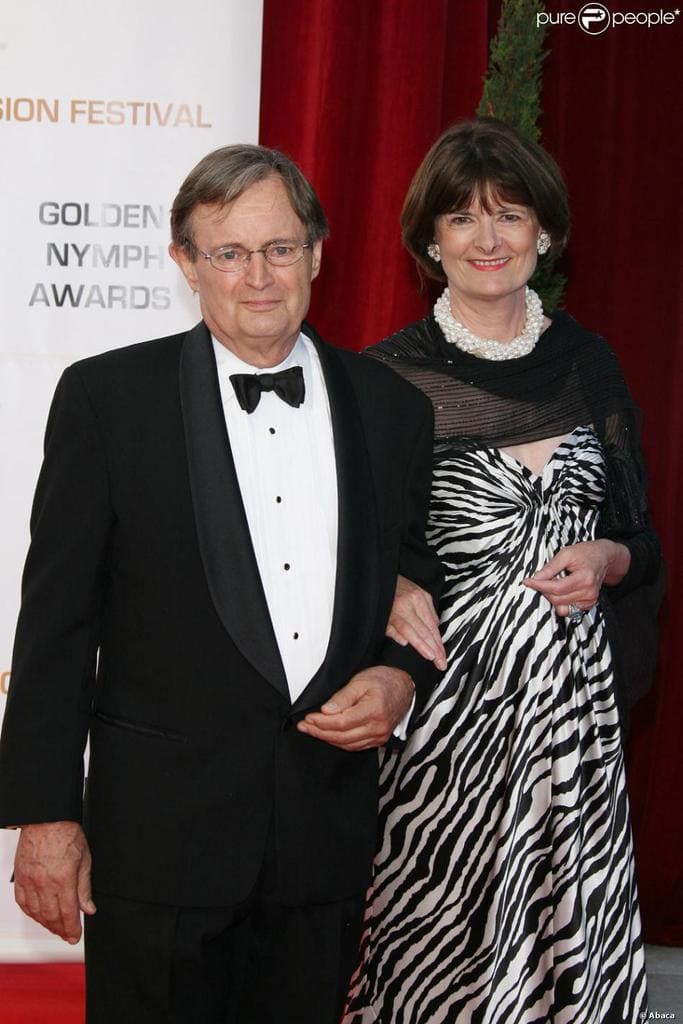 What can we say, they are a role model for all these couples. And it is impressive what they have achieved. One cannot question the strength of their vows and hope they continue their journey together for years to come.
36: Billy & Janice Crystal – 49 Years
Being married for forty-nine years is pure bliss, a gift of God that not many had the opportunity to enjoy. Being part of Hollywood, you tend to witness marriages crumbling away before they even get a chance to go through the trail of happy and challenging moments.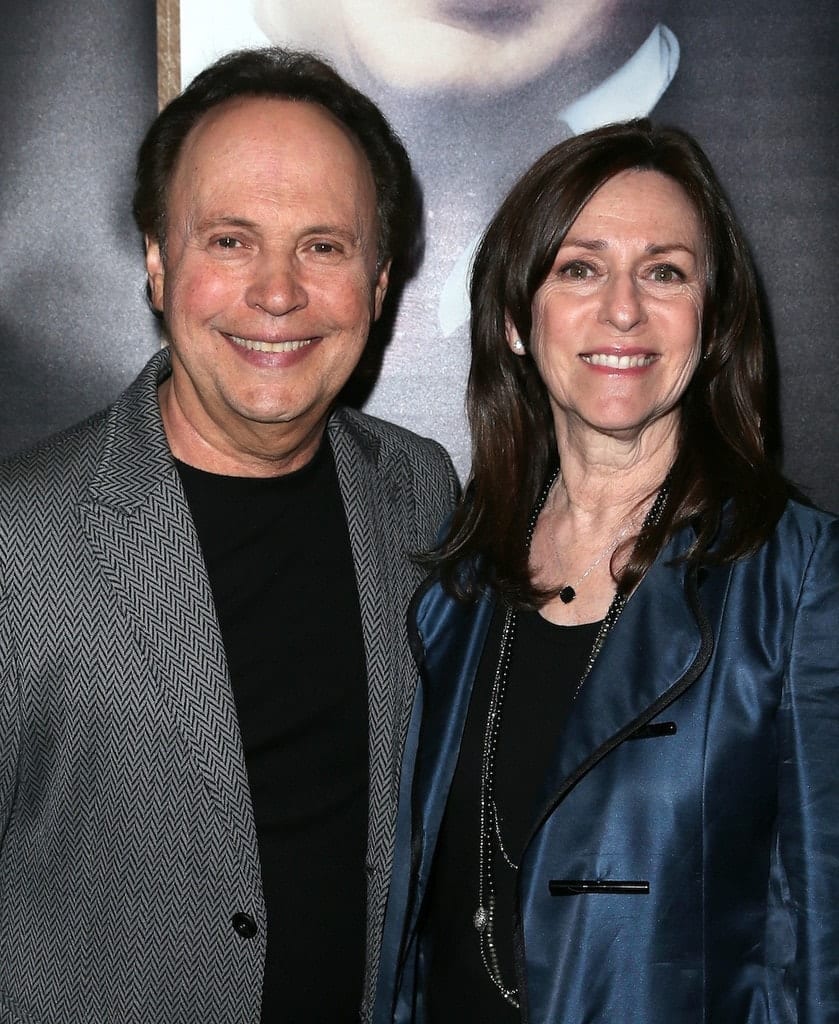 But this couple made it through and we wish more years of happiness for them when inquired about their secret to happy marriage he revealed, "laugh a lot. We've grown together, we've parented together, we've grand-parented together. I'm lucky that I found the person when I was 18." Inaddition, Billy and Janice "just keep listening to each other."
37: Tom & Lois Bergeron – 37 Years
Tom Bergeron and his wife met back in the '80s and were married by 1982. Tom being a television personality had been busy filling his time with a love for family and his work. He is a known host for America's Funniest Home Videos and Dancing with the Stars.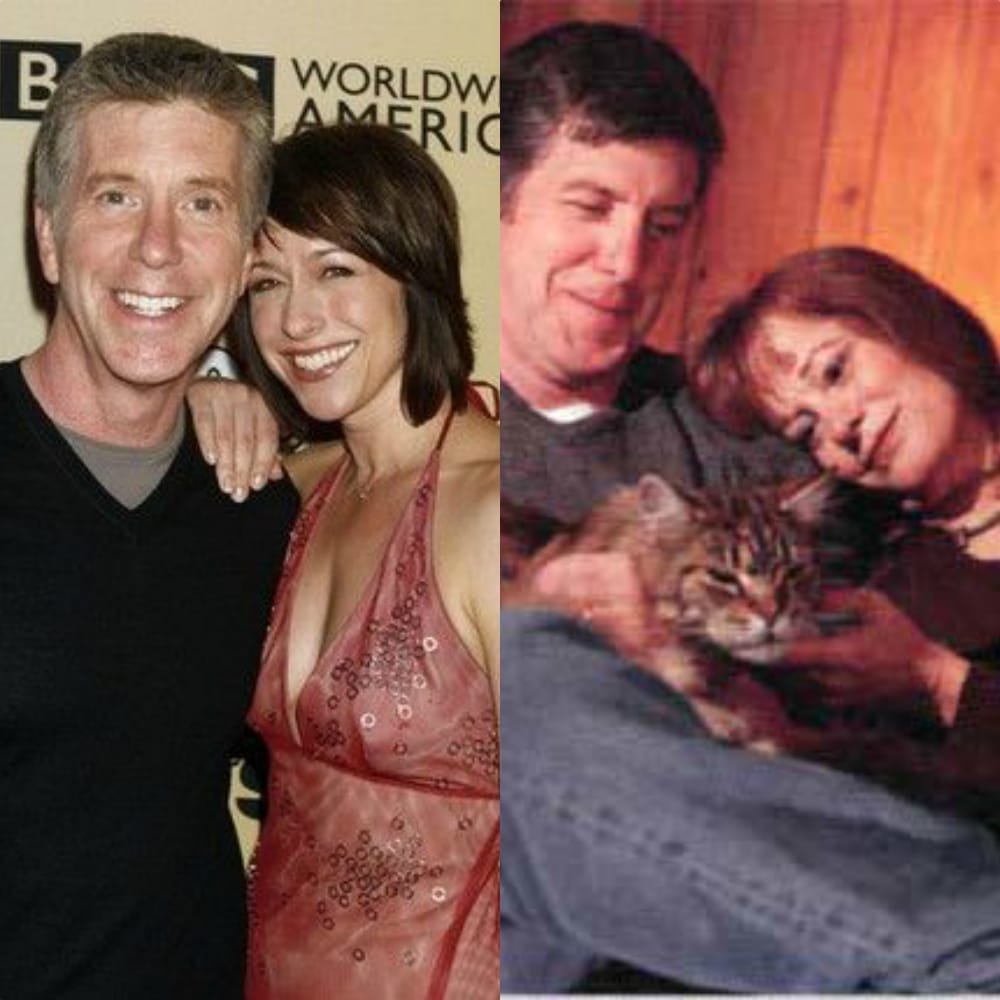 Lois has been a very positive influence on Tom's anger management issues and helped him through the meditative transformation. The couple shares two beautiful daughters and keeps their private life private, this is the reason you see very few pictures of the couple.
38:  Steven & Maureen Van Zandt – 36 Years
Steven Van Zandt is not actually a mobster but a very talented musician. He has to remind people this very often as he is more famous for any body of work that the Sopranos. The veteran movie actor is larget than life but continues to be committed to his wife of 36 years, Maureen.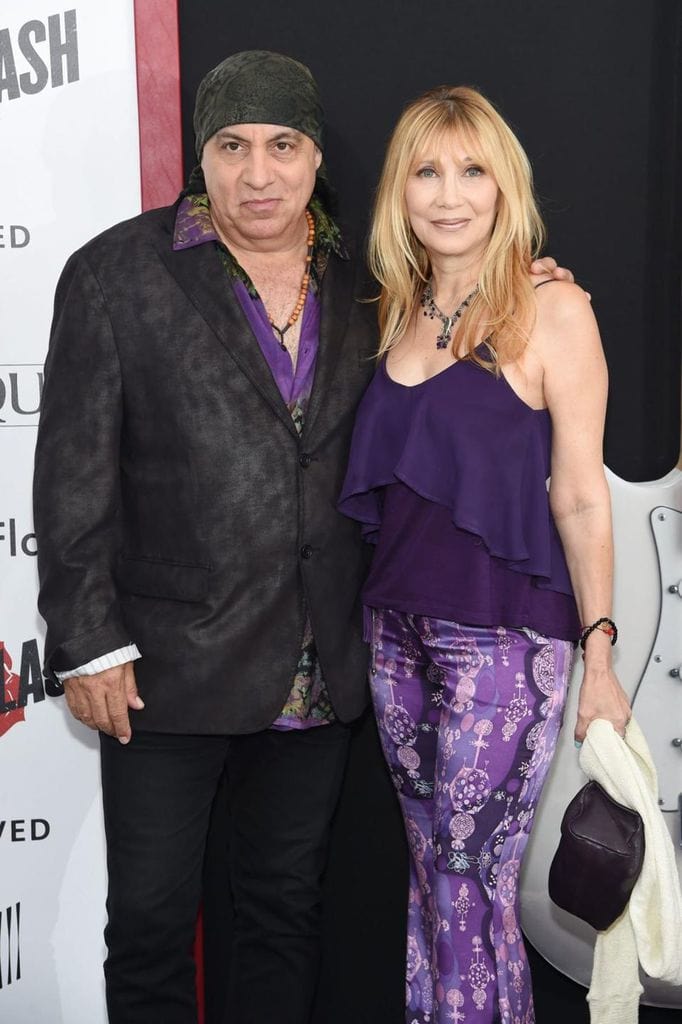 A celebrity who is an actor and a musician, and a loving husband and father and he has been doing this job with perfection for many years. With so much on his plate, he knows how to hold a stable relationship. He married Maureen in 1983
39: Christopher & Georgianne Walken – 49 Years
It is really hard to hold a balance between work and family, especially if work requires moving a lot, like its movies, the shoots can take you all around the country, state or in some cases globe. And Christopher Walken has been involved in the business since forever.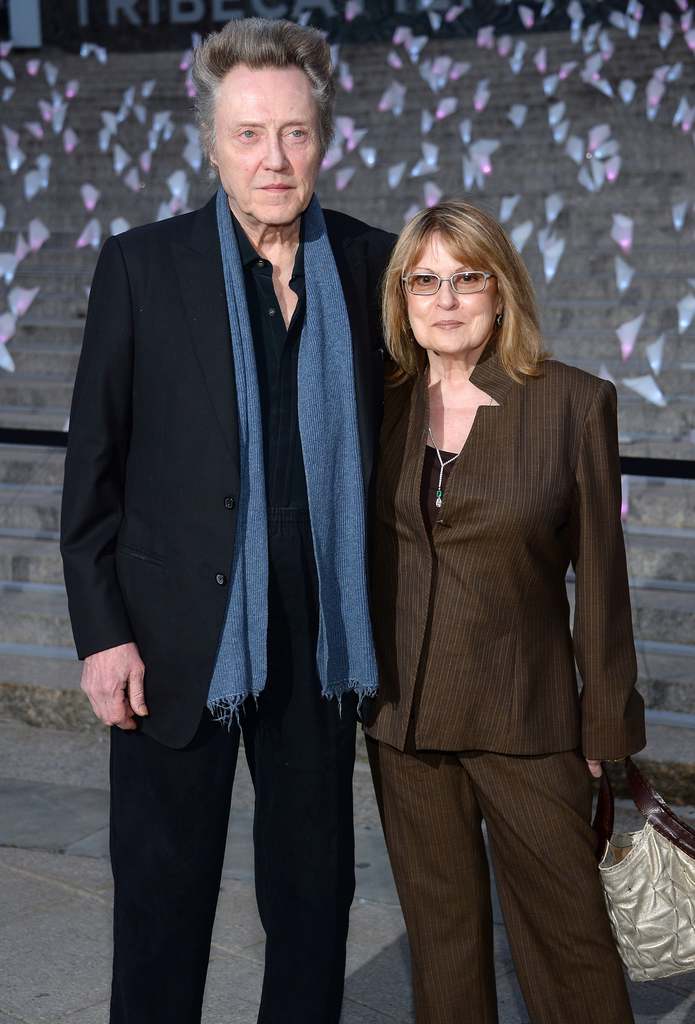 This lack of touch usually becomes the major trigger for marriages to crumble. But not for this couple. Christopher has worked in over a hundred movies since he has been in acting career and beautifully managed his almost fifty years of married life with content. Georgianne spends her time in Hollywood as a casting director.
40: Alan & Arlene Alda – 61 Years
Alan and Arlene have been married for 61 years, it's like forever. They have been together since old father time was a kind. But they continue strong to this day. The couple just has so much affection and respect for each other that there is nothing else that comes between them.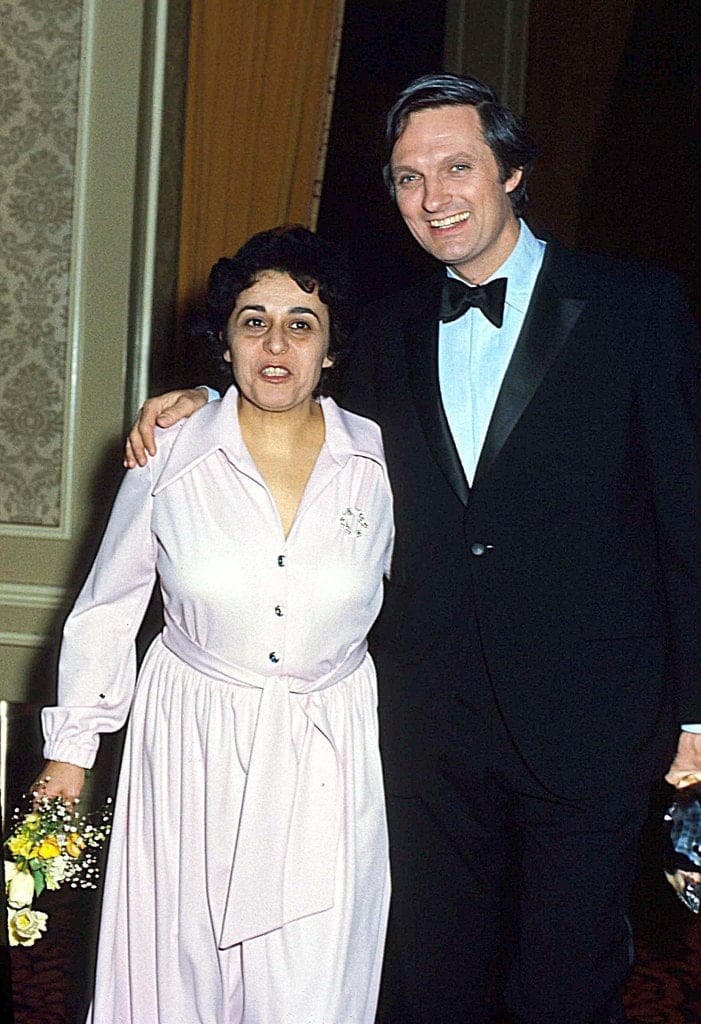 According to one CNN review, his book Never Have Your Dog Stuffed (And Other Things I've Learned) is quite the testament to their love. One reviewer wrote, "he writes rapturously of meeting a woman named Arlene. It's all about walks and marriage and full of happy times.
41: Colin Firth and Livia Giuggioli – 23 years
Colin and Livia met on the set of "Nostromo" in 1996 and after one year they got married. Since then they both are together setting the couple goals. The secret to success of their relationship is not quite sure.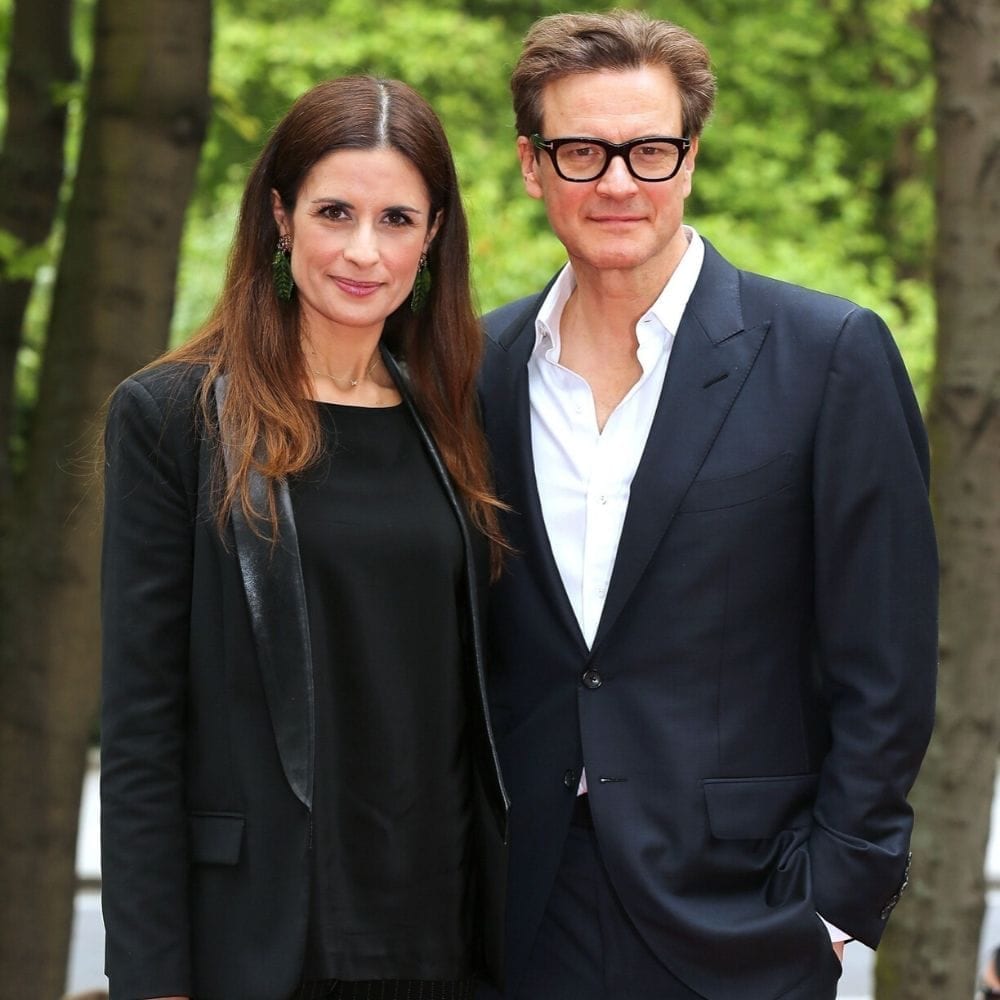 The keep their private life private. May be that's the secret of their success, who knows? But all we can say that they have stood the test of time. We have no issues with them, as long as the movies keep on coming and the real life Bridget Jones is kept happy.
42: Tom Selleck & Jillie Mack – 31 Years
Tom Selleck is considered as one of the most wanted men on TV. But his heart knows only one woman, Jillie Mack, and she is her wife of 31 years. It is difficult to get the Magnum P.I. star away from his wife as she is her benevolent friend and life partner.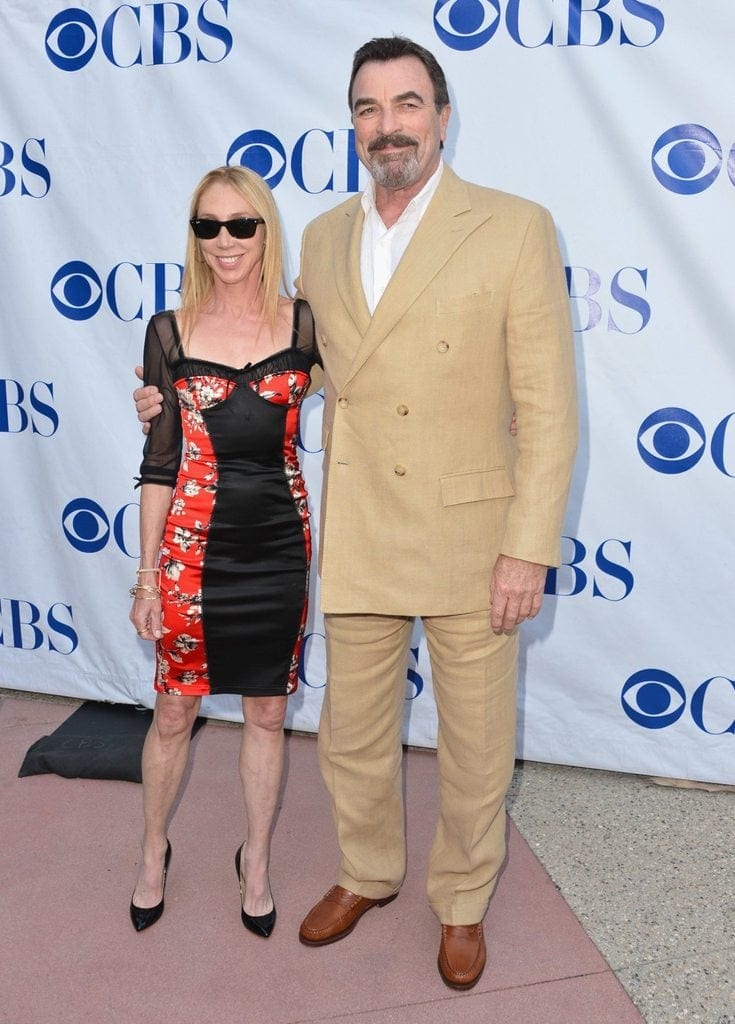 And Tom is very open about how they have continued this long. And it is simple once you hear it from him, it is love for the person whose company you enjoy and cannot stay away from. For him, that person is his wife. We need to make plans for our future because no one who fits this description is our life.
43: Billy Ray & Tish Cyrus – 26 Years
Billy and Tish's marriage was strange to begin with. They were not supposed to be officially together. Not that Tish's parents did not agree or Billy had a family. No, his record label advised him against it. But when love calls, you have to answer it.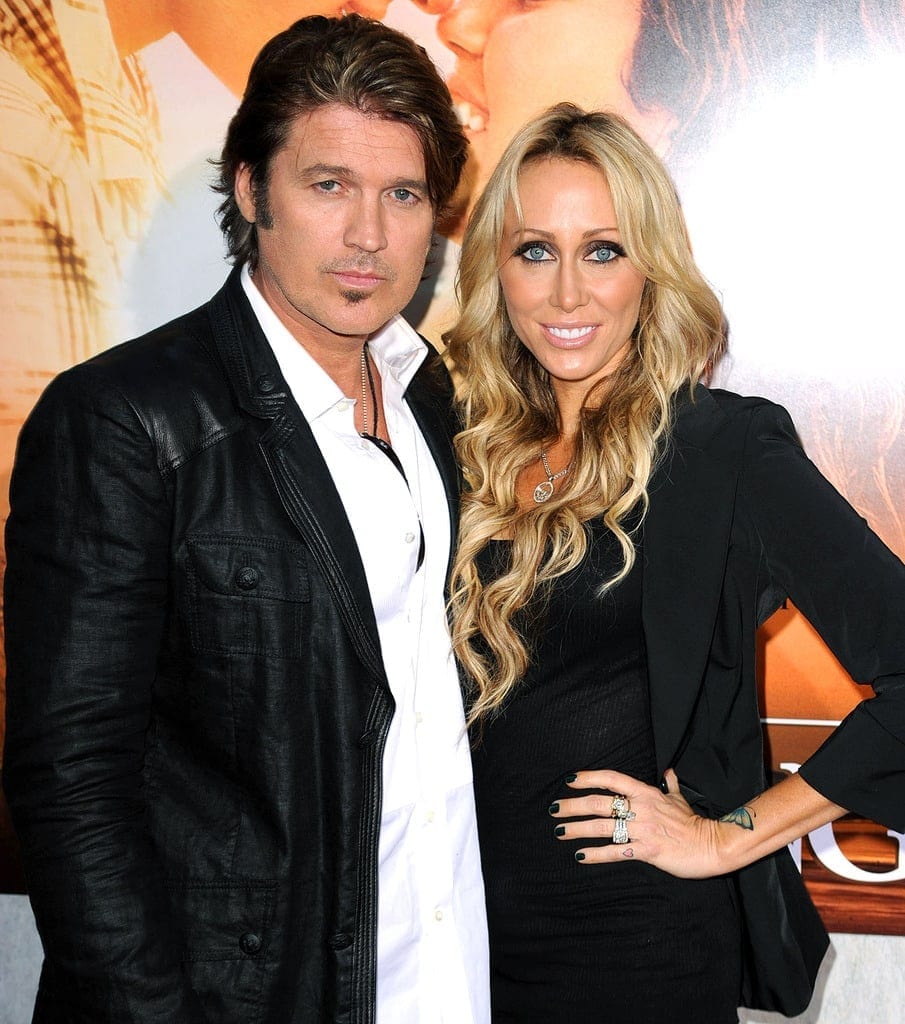 The country star secretly got married in 1993 and did not inform anyone. He would until the birth of their second child, Braison. They have had their ups and downs, with Tish filing for divorce and then changing her mind. The last incident was in 2013 and they appear to be going strong after completing their silver jubiless.
44: Hugh Jackman & Deborra-Lee Furness- 22 years
In terms of fame, this relationship seems to be a little one sided. But Hugh Jackman and Deborra-Lee Furness have not let this come between their marriage and it has been quite some time since they tied the knot. They met on the set of the Aussie show "Correlli" in 1995 and just a year later they both tied the knot.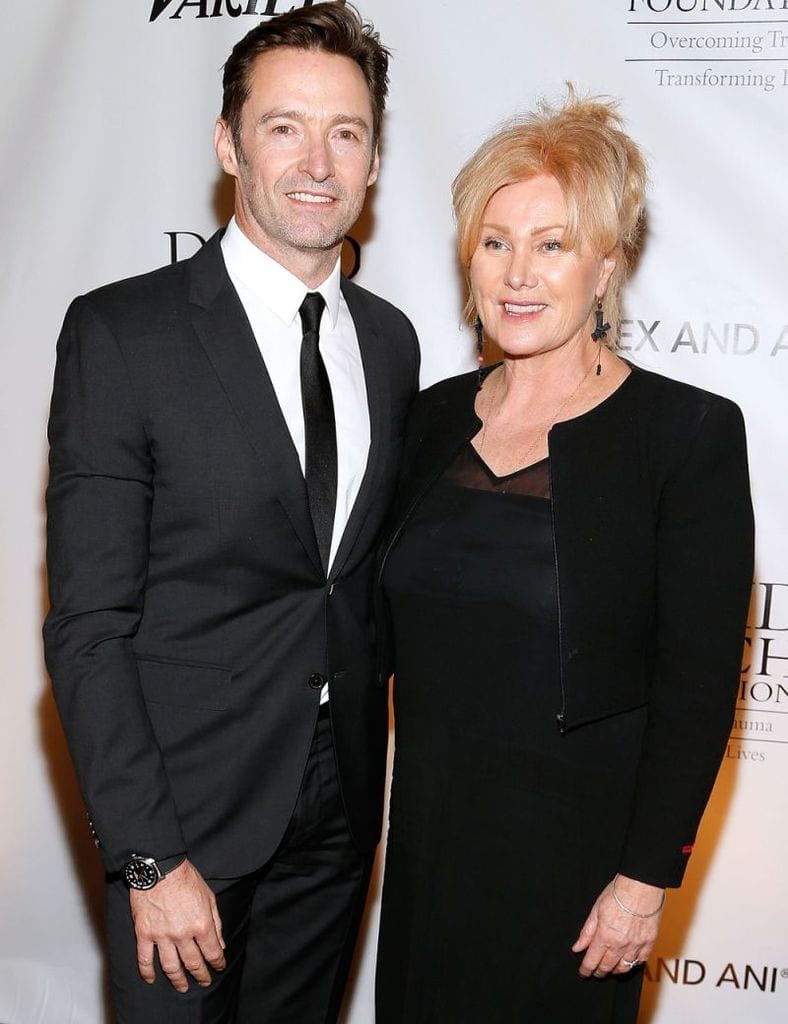 The tables seem to have turned now as the people outside of Australia are not familiar with Deborra. But Jackman remembers. He continues to rave about how he looked up to her and he really had to work on his nerves to ask her our. After all, she was her celeb crush before they were a thing together.
45:  Keith Richards & Patti Hansen – 37 years
If the grapevines are to be believed, model Patti Hansen had no idea who Keith Richards was when they first met in 1979. After four years on December 18th, 1983, the couple got married, on Richard's 40th birthday.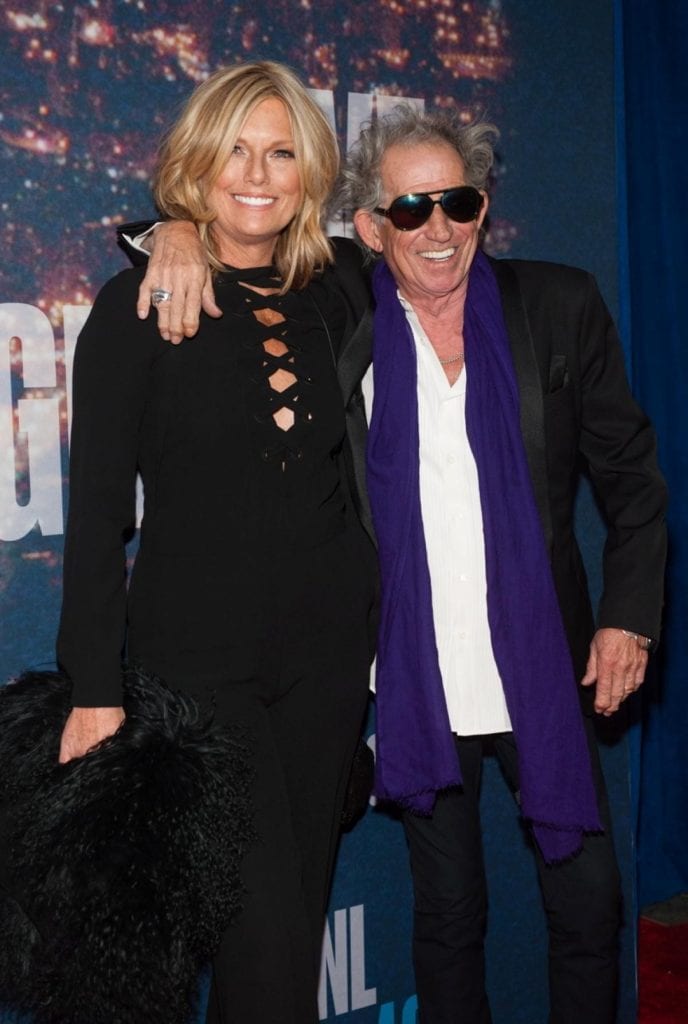 Everyone was counting on it to get over soon. They were too different with very quick tempers. And they liked to have their way. Somehow they have managed it and will be completing four decades together. No one is questioning the strength of their marraige.
46:  Meryl Streep & Don Gummer – 40 Years
Meryl Streep is one of the greatest actresses in the world and it's hard to decide which has lasted longer? Her reputation as one of the greatest actresses in the world or her marriage to Don Gummer. The star of Mamma Mia has been married to Gummer for over 40 years.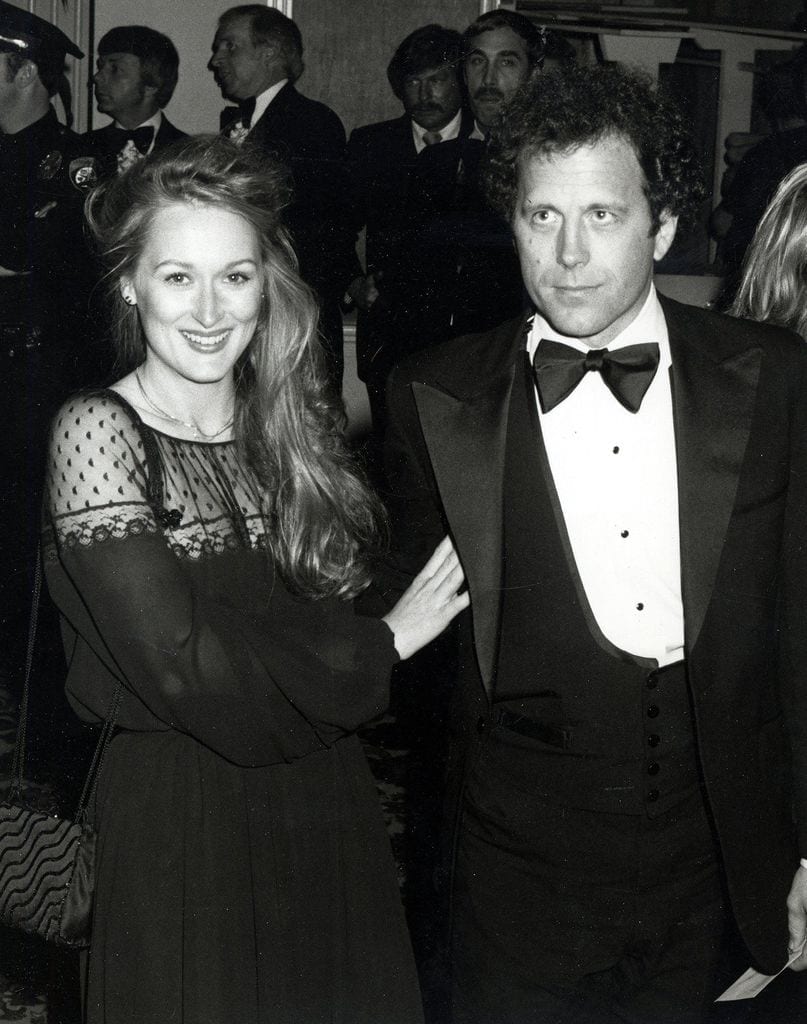 Streep doesn't share much about her long-lasting marriage with Gummer, and we would like to know their secrets. After being together for four decades and with four children between them, they should be passing on their knowledge. For the good of mankind. What were you expecting, we are no perverts.
47:  Kirk Douglas & Anne Buydens – 64 Years
Kirk Douglas and Anne Buydens have been married since 1954. they really deserve the wedding cake on this one as there are few other couples in Hollywood whose relationship has lasted that long. It's been 64 years and both of them have crossed 100 years now. It seems that they really love each other and they will stay with each other till death do them apart.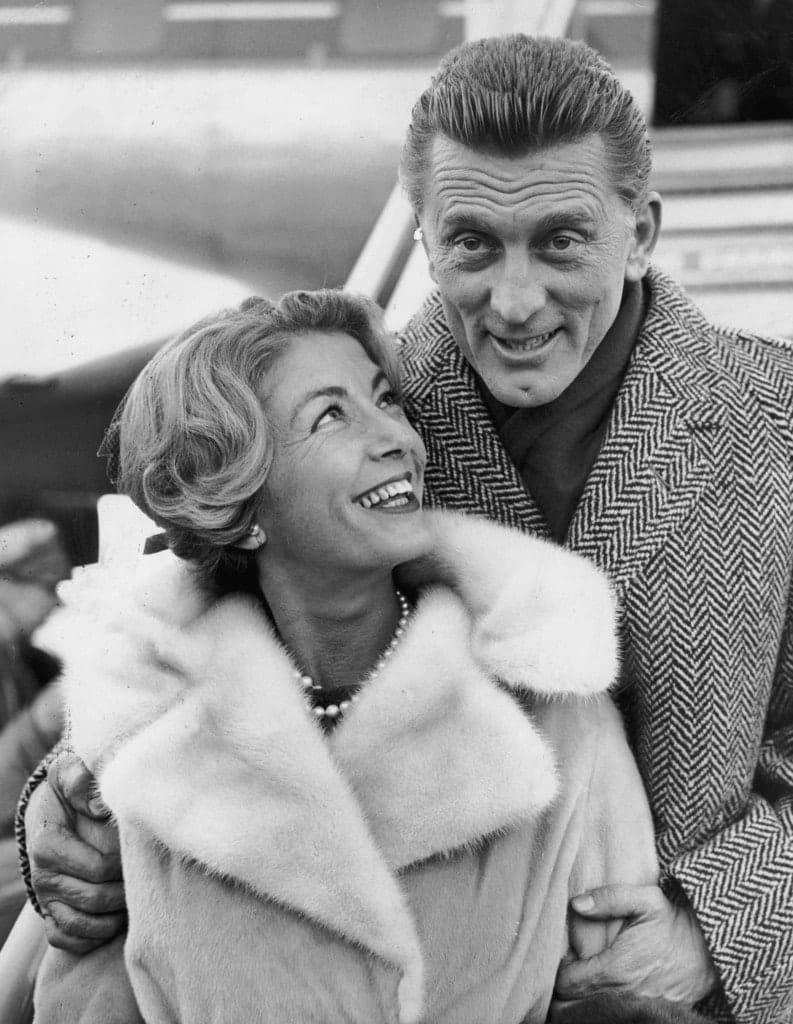 Kirk has two sons from his previous marriage and two sons with Anne. And his children have caught his loyalty genes. His son Michael Douglas is a renowned actor, Eric has also set his foot in acting, while Joel and Peter preferred to be producers.
48:  Tina Fey and Jeff Richmond – 26 Years
Tina Fey started dating Jeff Richmond in 1994, after she joined the Second City improv theater group. Seven years later, they got married in a Greek Orthodox ceremony.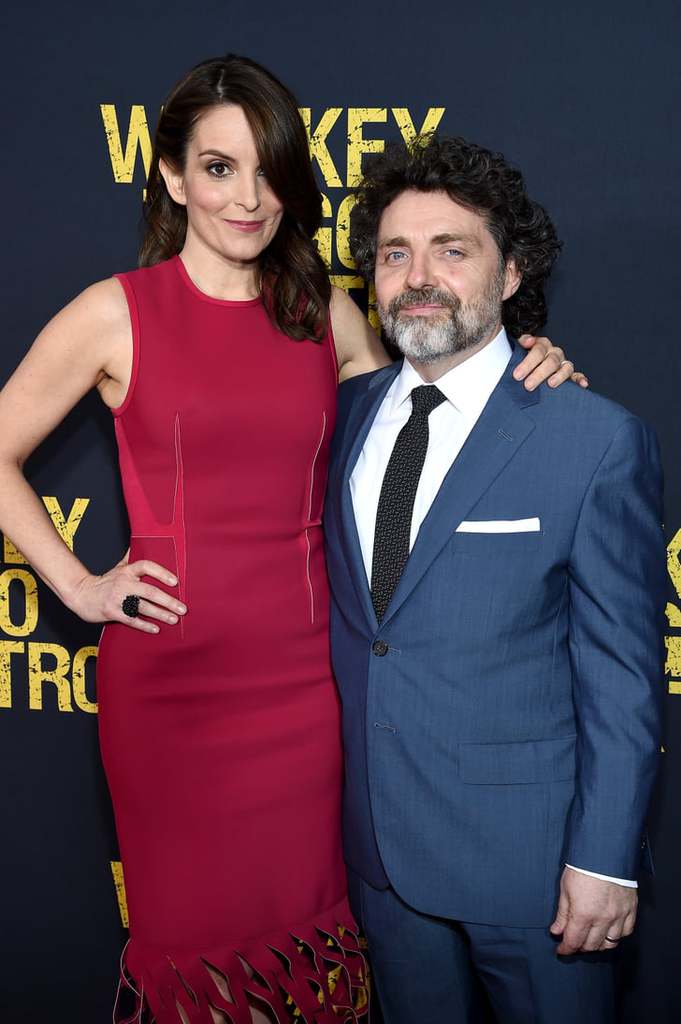 The couple are not just great at home but have also worked together professionally. Richmond was a composer and soundtrack consultant for Fey's "The Unbreakable Kimmy Schmidt" and "30 Rock". They live in a multimillion apartment on the Upper West Side in New York city with their daughters Alice and Pelops Athena.
49:  Dustin Hoffman & Lisa Hoffman – 40 Years
It is cool when were childhood friends who reconnected in their twenties. This was not the case here. Lisa was 22 but Dustin was closing in on 38. Their mothers knew each other and she might have bragged about Dustin to her friends in school. But did not know they would end up together.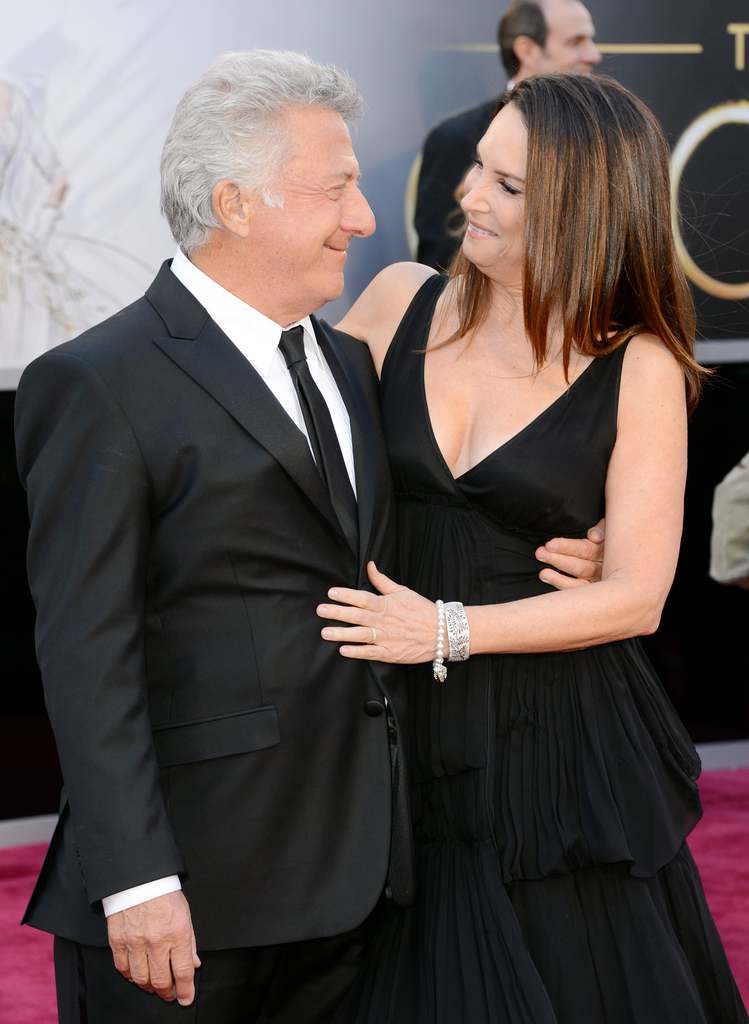 Lisa and Dustin Hoffman got married in 1980 and have four children together. One for every decade they have been together. Both of them are very grounded and water down their celebrity status. Lisa does not like such talk and reminds everyone that it takes two to tango in a long marriage.
50:  Denzel and Pauletta Washington – 35 Years
Denzel Washington was labeled as the best-looking man by the People magazine in 1996, and many fans were hopeful of winning his heart. But it was not to be. He already had someone in his life and was very happy with her. Pauletta.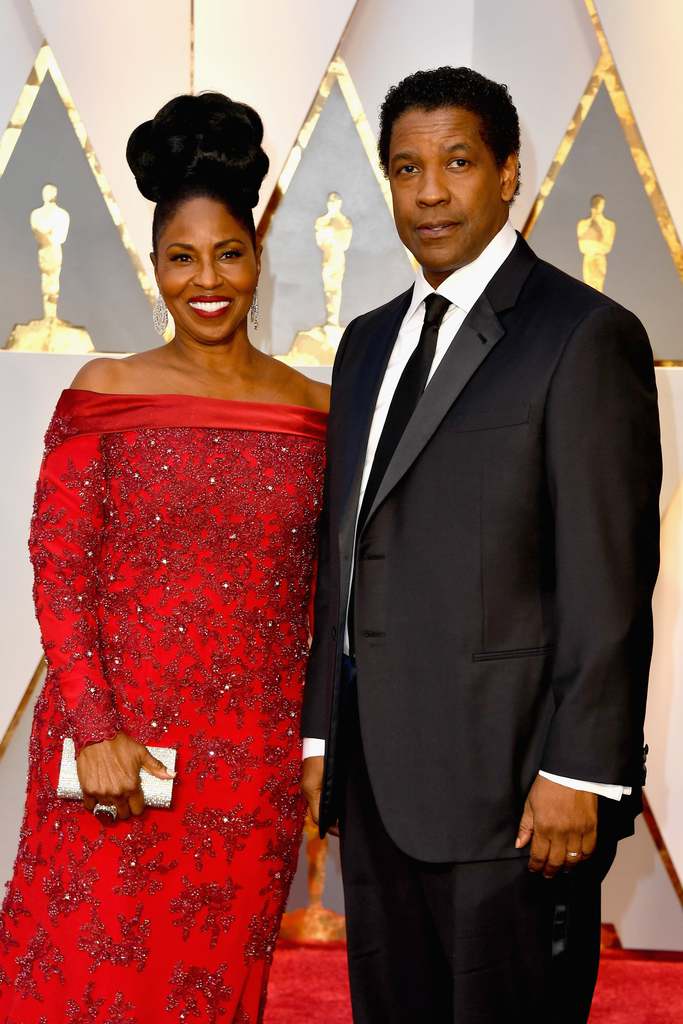 However, their hearts got broke when they found out they he was already married. Denzel and Pauletta met in 1977 and after six years they got married. They had four children together. It is interesting to know that after few decades of getting married, the couple renewed their vows in South Africa. Well it's still a mystery that why they choose South Africa.
51:  Ellen Page and Emma Portner – 2 years
Ellen Page still looks young. Not that we are saying looking old is wrong. She entered the film business in 2002 but had already starred for the iconic Trailer Park Boys. She comes are nervous and conservative but it was not the case when she came across Emma Portner. It was love at first sight. When Ellen first saw Emma, she knew that they are made for each other.
Ellen Page told "The New York Times" that Emma is very talented and cool girl, and they both are very creative spirits. The duo announced their marriage in January 2018.
52:  Pierce Brosnan & Keely Shayne Smith – 25 Years
Pierce Brosnan lost his first wife to cancer. But he found the love once again in Keely Shayne Smith. The pair have been together for almost 25 years but officially tied the knot in 2001.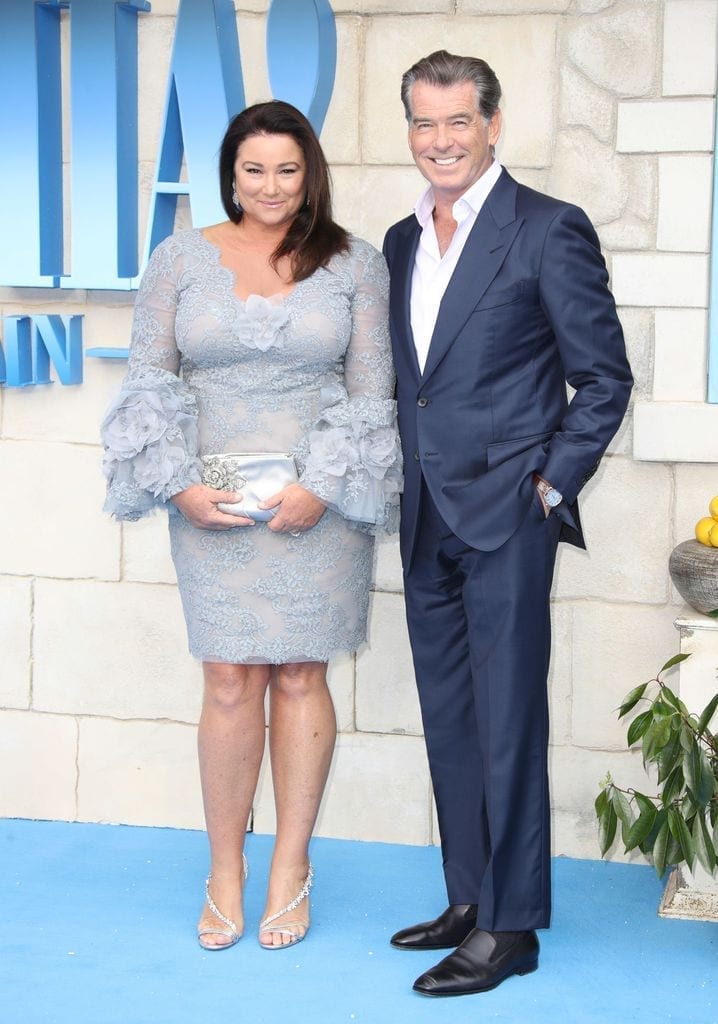 Keely Shayne has supported Brosnan in every possible way and have found passions of their own. They extensively work for non-profit work. But this has not stopped them from increasing their family. The couple have two sons together and we never know if more are on the way.
53:  Jim Parsons and Todd Spiewak – 3 years
Jim Parsons is not actually Sheldon Cooper, he just plays the role of a nerdy scientist. But the game he has gained from the show means we only see him in that perspective. Todd Spiewak does not. He knew him before Parsons was a huge draw.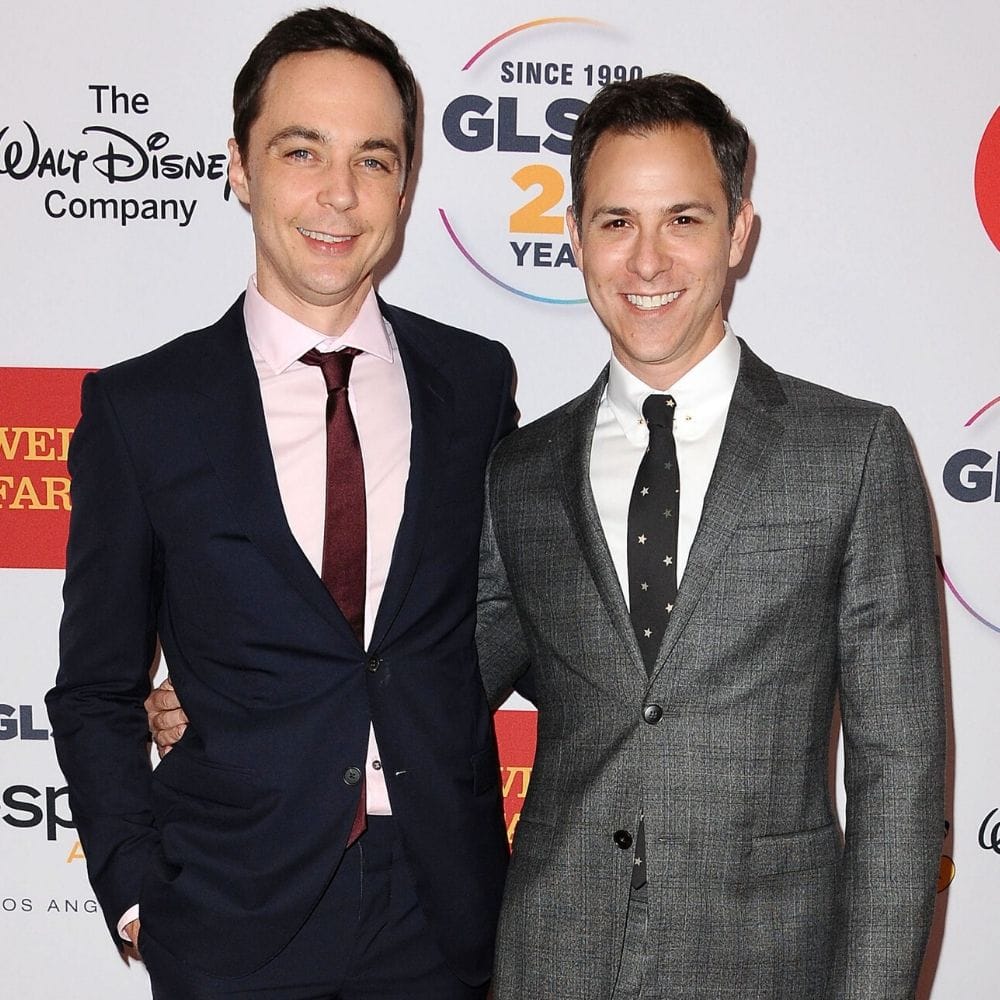 They had been together for 15 years, but only signed on the dotted line in 2017. They didnt do it before because they did not want to, but becuase they do not care about what the world thought about their relationship.
54:  Cobie Smulders and Taran Killian – 8 years
Cobie played the role of Robin Scherbatsky in the famous series, "How I Met Your Mother."  She met her husband Taran Killian and they both fell in love with each other after playing few pool games and listening to jazz in New York.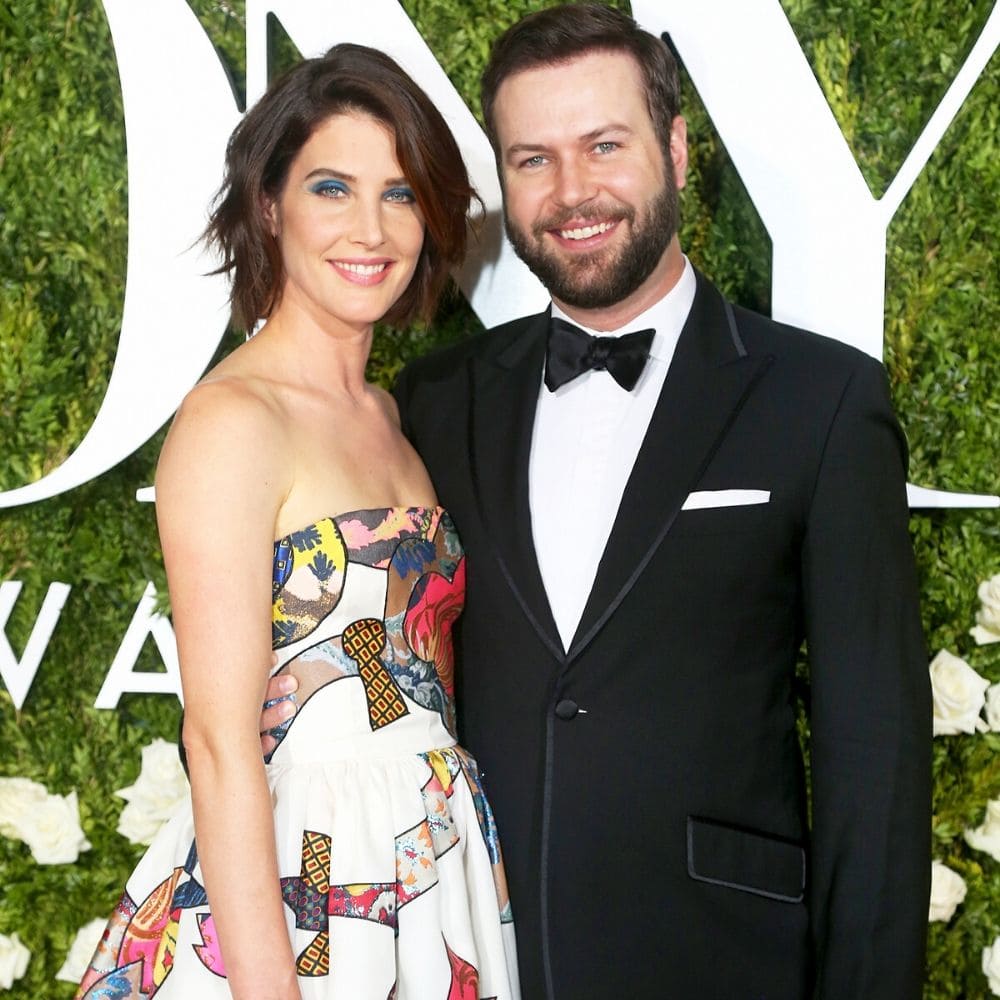 Since then the duo has been happily married and have two beautiful daughters together. Moreover, Taran Killian had also appeared in few episodes of "How I Met Your Mother", as an anchorman.
55: Martin & Helen Scorsese – 21 Years
There is not a single celebrity who would say no to Martin Scorsese. But Helen can and Martin will abide by her wife's ruling. Not that Helen has astranglehold on the Hollywood legend, they are just made for each other. They married in 1999 and have a daughter together, Francesca. She even appeared in "The Departed" and "The Aviator."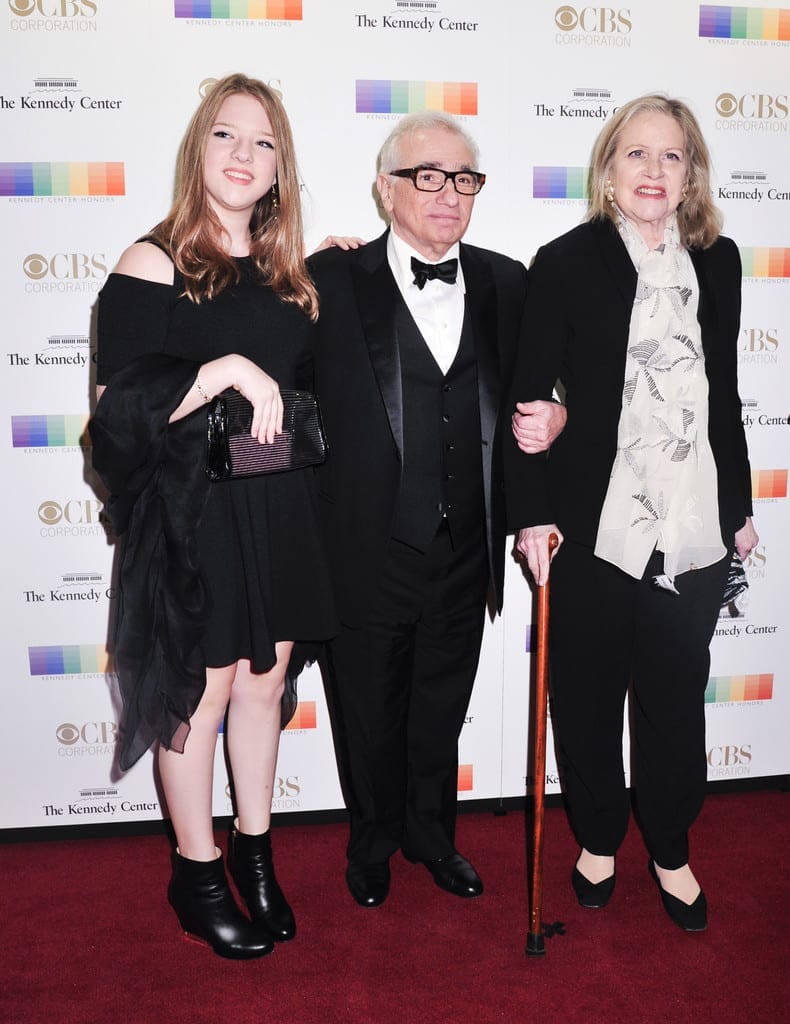 Helen is the love of his life, and before meeting her, Scorsese was married to several women including Isabella Rossellini and Julia Cameron. The pair lives away from the limelight despite the fact that Martin Scorsese is one of the most well know filmmakers in Hollywood.
56:  Bono & Alison Hewson – 38 Years
Bono married his wife Alison in 1982. he is the front man of one of the world's most successful band's U2. The duo shared the success story of their long-lasting relationship to the fact that they both are passionate about their work and they both give space and allow each other to pursue their goals.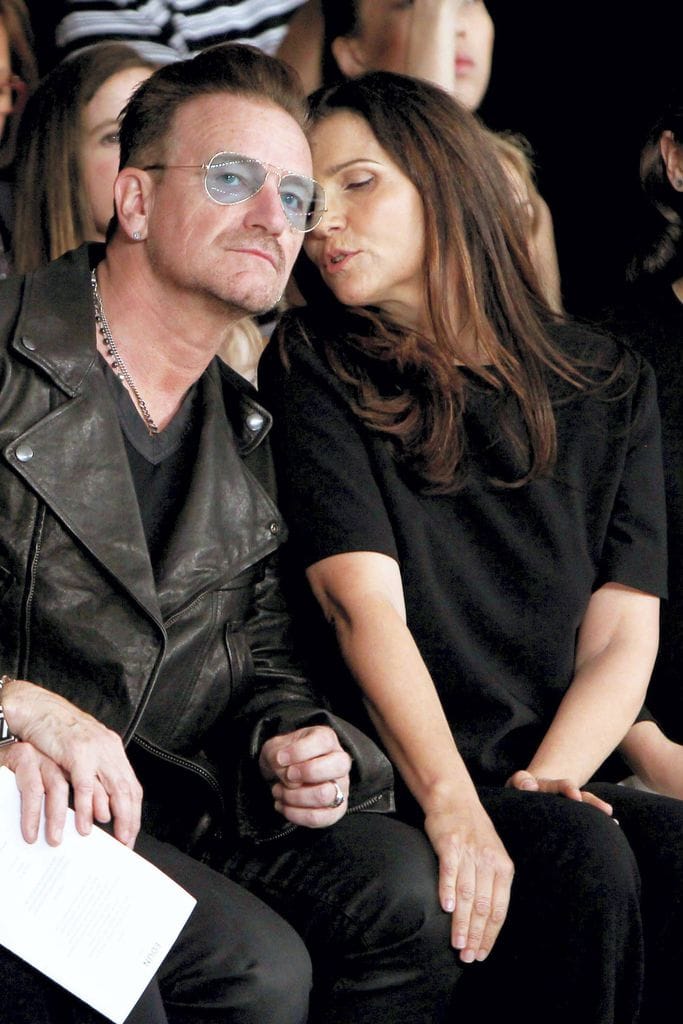 When the band spent time in recording of "Joshua Tree" in 1986, the pair had gone through a strain. But luckily, they managed to work it out and had been head over heels in love with each other proving that rock stars can also pursue a family.
57:  Elizabeth Banks and Max Handelman – 27 Years
If you look at Elizabeth Banks and Max Handelman old photos, you would think they were in the kindergarten together. This is how young and cute the two look together. But infact, they were college sweethearts and were only joined in holy matrimoney in 2003.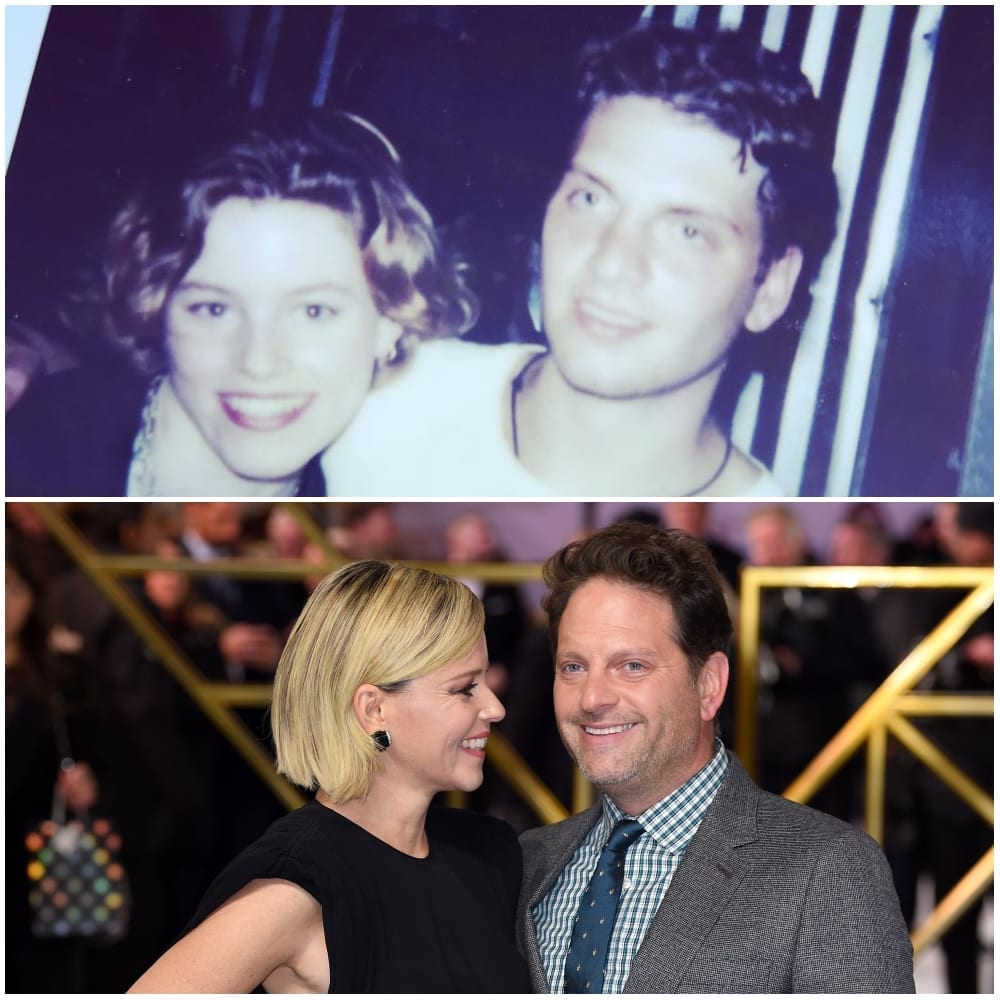 Elizabeth has been in very famous and critically acclaimed movies but the thing she is most proud of is her long-lasting relationship. She has been together with the same man for 27 years. And we thought new Hollywood couples did not stay together for long.
58: Vincent & Linda McMahon – 53 Years
If you are a WWE fan, you know who Vincent McMahon is. He has made everyone he knows, household names. His son and daughter have similar popularity. But not his wife, and she likes it that way.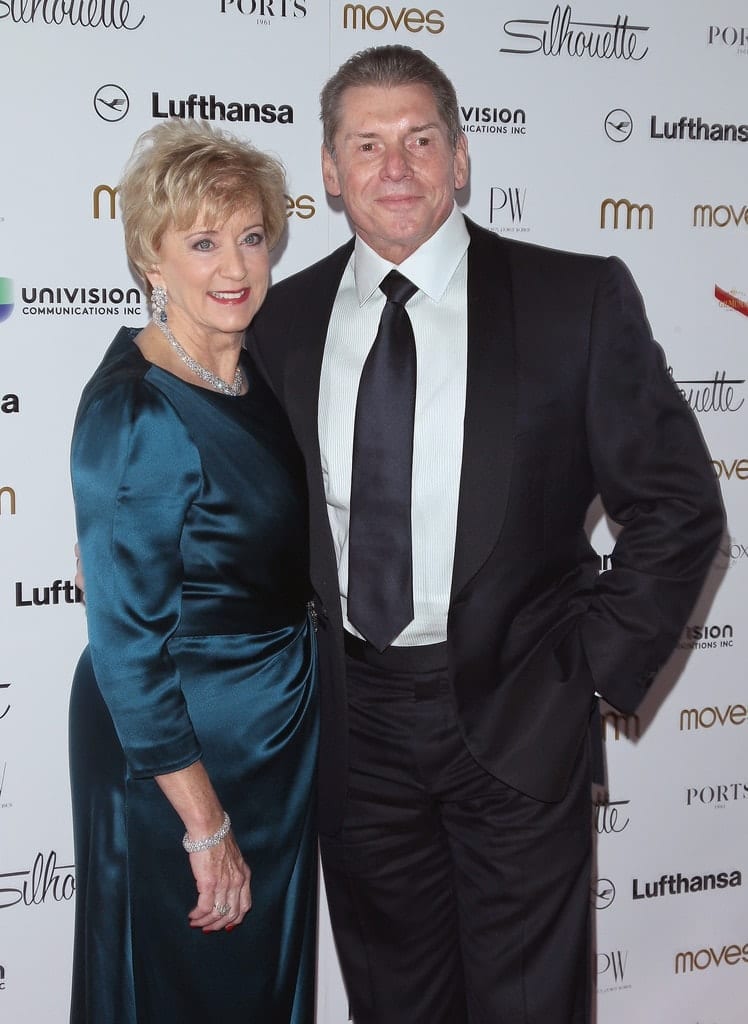 Vince and his wife Linda have been married since 1966. They both are now in charge of a multi-million-dollar company and even their kids, Stephanie and Shane have executive positions in the company.
59:  Bryan Cranston and Robin Dearden – 36 Years
Bryan Cranston did not want to let go of Robin Dearden when they met in 1984. He was not in the right frame of mind and there were so many moving pieces. And his career was in a flux, not going anywhere. Naturally, he had a alot of doubts and did not know if Robin would want to get in on the ground flppr. She did and in 1989 theysaid their vows.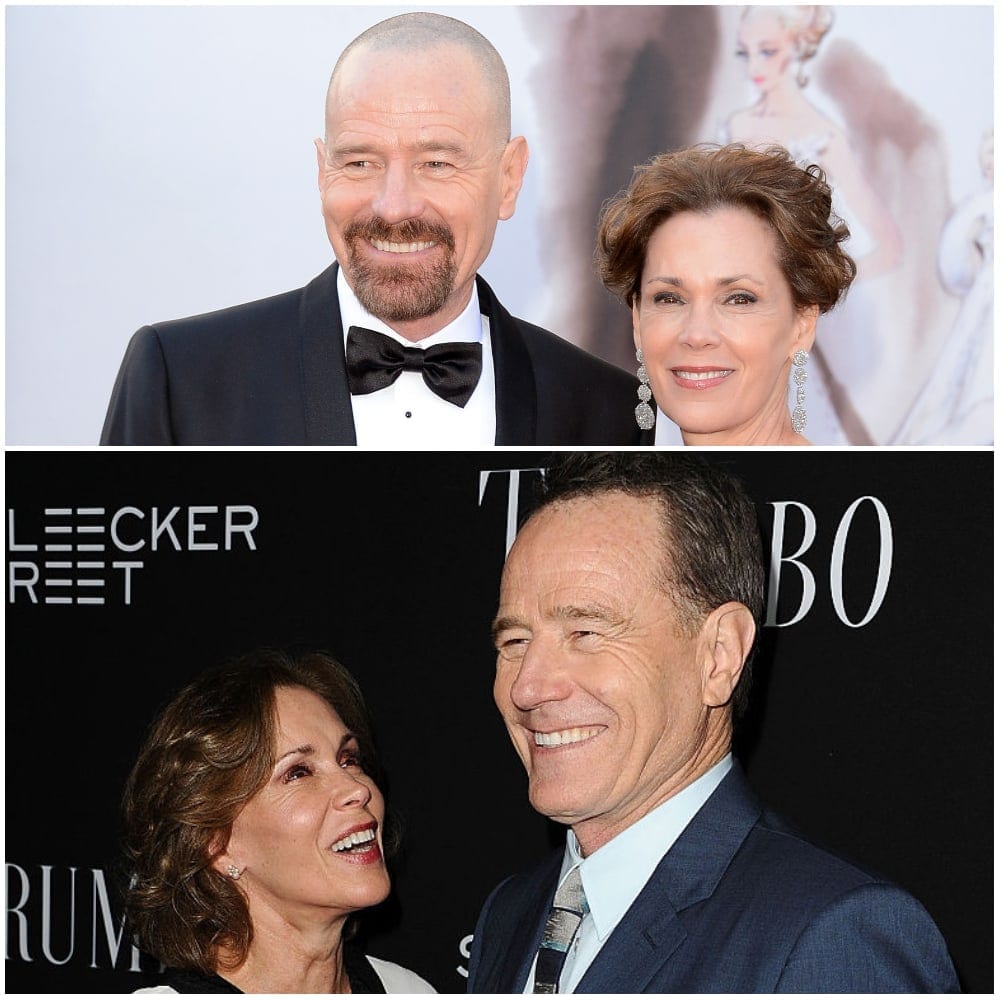 Cranston's star has risen in the last couple of decades. Breaking Bad and Malcolm in the Middle are iconic shows which one revisits every now and then. And it has taken its toll on the actor. He credits Robin for going to therapy with him and helping him through these phases.
60:  Steven Spielberg & Kate Capshaw – 29 Years
Steven Spielberg and Kate Capshaw met while shooting of film, "Indiana Jones and the temple of Doom" in 1984. Steven Spielberg directed this film, while Kate left the role in soap opera "The Edge of Night" to be a part of this film. She clearly has no idea that this film will change their lives forever.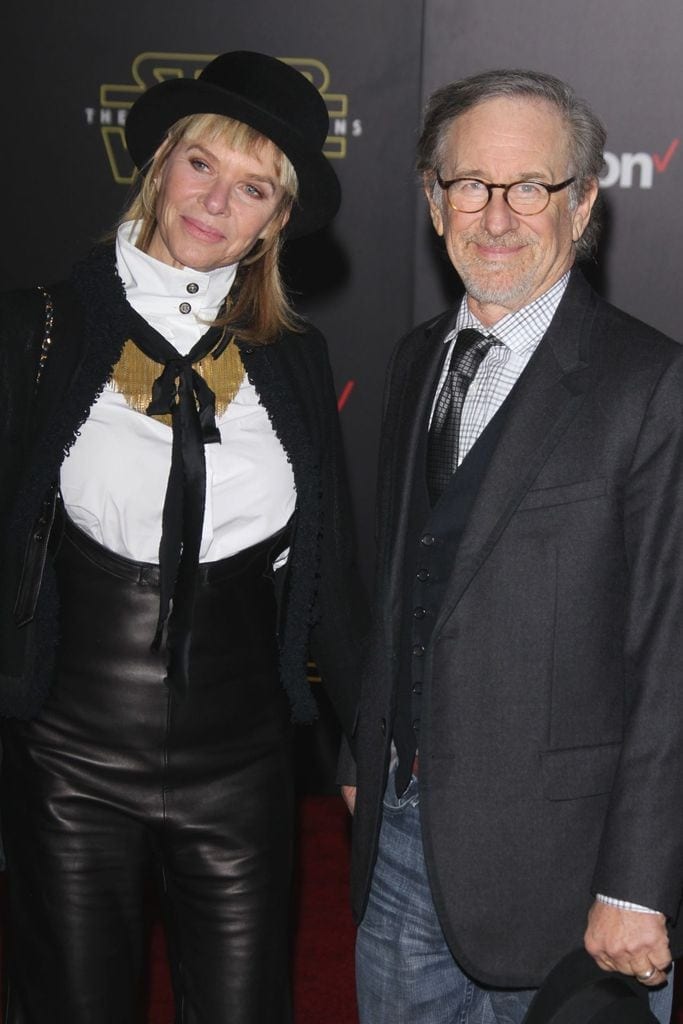 The pair married in 1991 and they have seven children in total, both from previous marriages and together.And no one is stopping them right now, they can add to this number, we like a round 10 children from them.
61:  Samuel L. Jackson & LaTanya Richardson – 38 years
Samuel L. Jackson is now 70 years old and he is still starring in so many huge blockbusters. Isn't it amazing! He is not only recognized as the public profile in Hollywood but has also been married for nearly 40 years.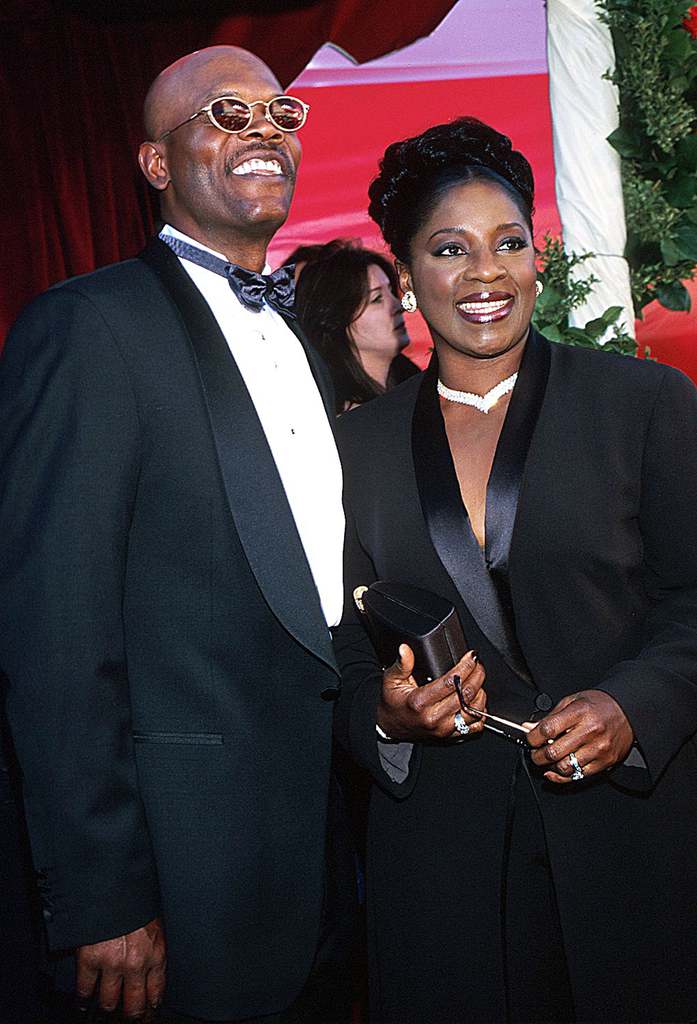 Wow! Samuel L. Jackson and LaTanya Richardson got married in 1980 and ever since then they both are together and Jackson has had a loyal wife by his side. They also have founded a charity together to improve education.
62:  Danny DeVito and Rhea Perlman – 38 years
Danny DeVito and actress Rhea Perlman tied the knot in 1982. You get that sense when you watch them together. And when you know the couple from Matilda are really husbad and wife, you question whether the movie was fictional or based on reality.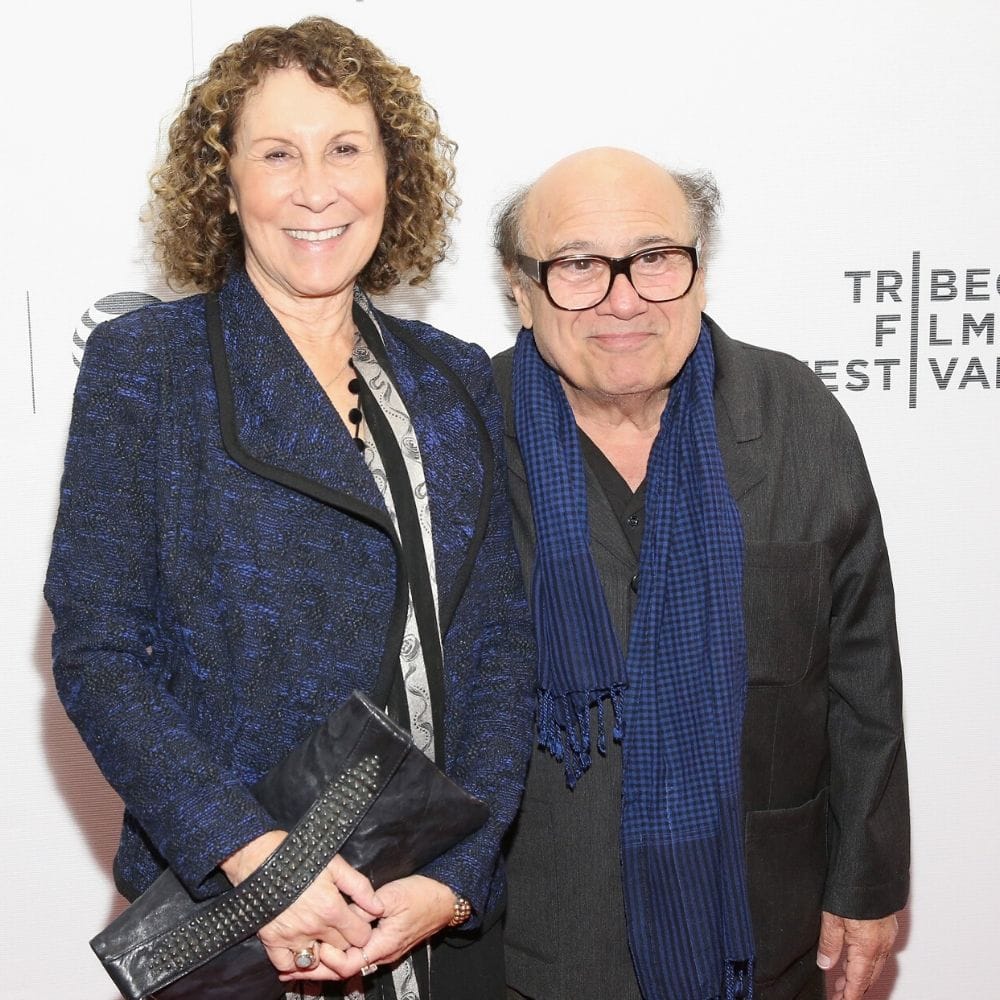 He is very well-known actor in the industry and has played very iconic roles in sitcoms such as "Taxi" and in the movies like "Batman Returns." While Rhea also starred in the TV series like "Cheers" back in 1980s. The couple has 3 children together.
63:  Neil Patrick Harris and David Burtka – 16 Years
Neil Patrick Harris met David Burtka in 2004. David was in long a distance relationship then. Harris would change his mind and sway him in his direction. This is what happens when someone like Burtka does not have a ring on his finger.
The couple started just hanging out platonically, but soon the things turned into romantic and in 2007, Burtka proposes Harris on the street corner where they both met for the first time. In September 2014, they officially tied the knot in Italy.
64:  Sam Elliott & Katharine Ross – 33 Years
The couple first met in 1969, and at that time Ross was filming Butch Cassidy and Sundance Kid alongside Paul Newman and Robert Redford. Elliot had a very small role. So after almost 10 years, the two got together again for a horror film, "The Legacy."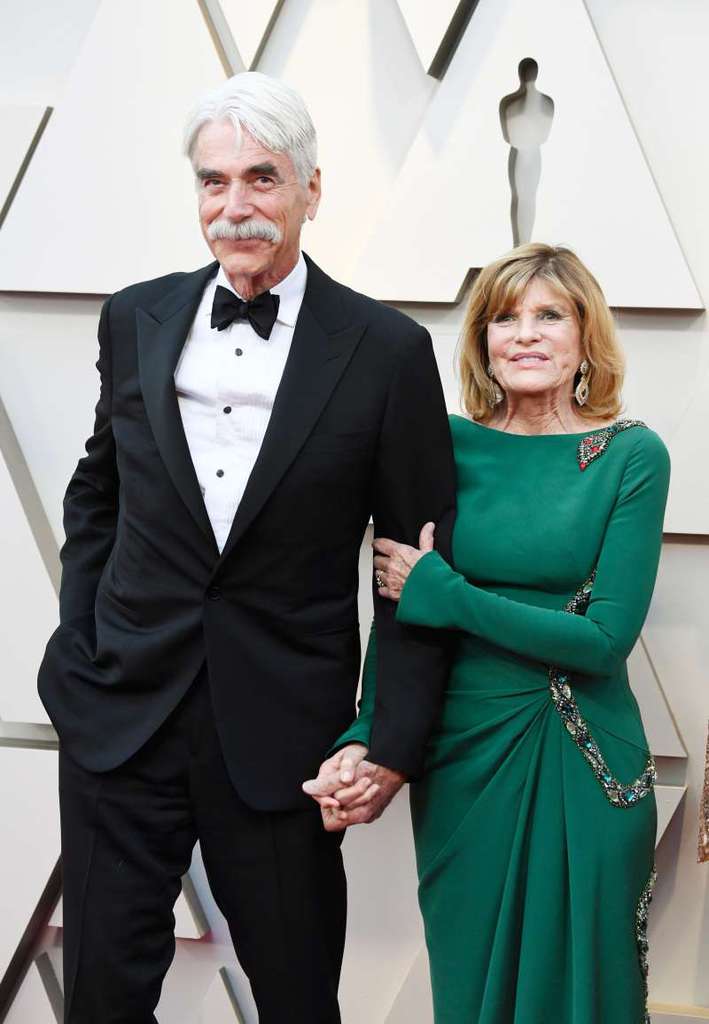 The two started dating in 1978 while they got married in 1984. It was fifth marriage for Ross and it seemed like she finally found the love of her life, as they are still together. The western star knows how to put in his back into things he holds dear, and marriage is one such commitment.
65:  Bruce Springsteen & Patti Scialfa – 29 Years
Well it all started from the invitation to Scialfa on the road from Springsteen and his E street Band as part of their Born in the USA tour. Well the rest is the history. They both has been married for almost 30 years and has three beautiful children together.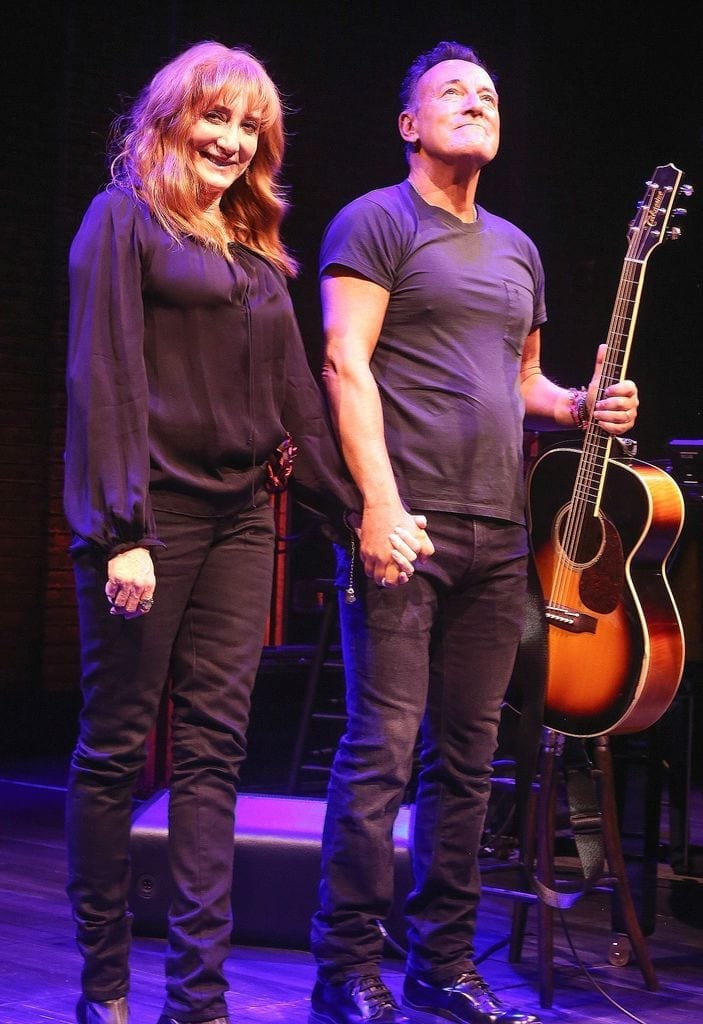 There has been rumors that Bruce was Patti's crush for years and it doesn't seem surprising when you look at the songs he has written for her. And it looks like their love is growing with time. Isn't it romantic?
66:  Lisa Kudrow and Michel Stern – 25+ Years
As in the show "Friends", Phoebe and Mile found their true love, so does Lisa Kudrow find her true match with Michel Stern, French advertising executive. Michel and Lisa met in the late eighties although Stern was already in relationship at that time. According to Lisa herself, it was love at first sight.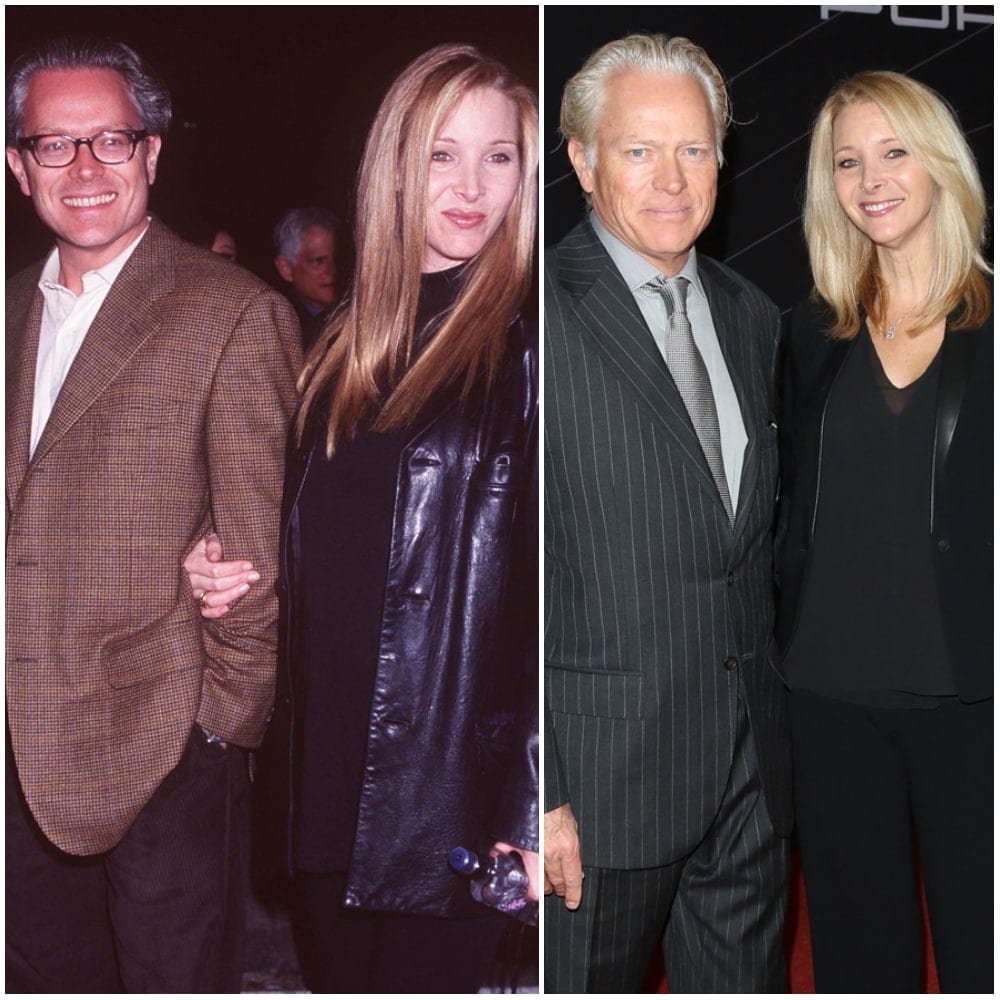 They couple got married in 1995 and continue to find value in their relationship. They go on adventures together, explore new places and test themselves. Their marriage has tested them but they have enough mileage in it to overcome any hurdles that have come their way.
67:  Amy Adams and Darren Le Gallo – 18 Years
Not a lot of actors have gone back to their highschools and universities to find their perfect match. Amy Adams didnt. She found Darren Le Gallo's in acting class. He might not have the same versatility in acting as Amy but he knows how to ring her bells. And this is why they got hitched together.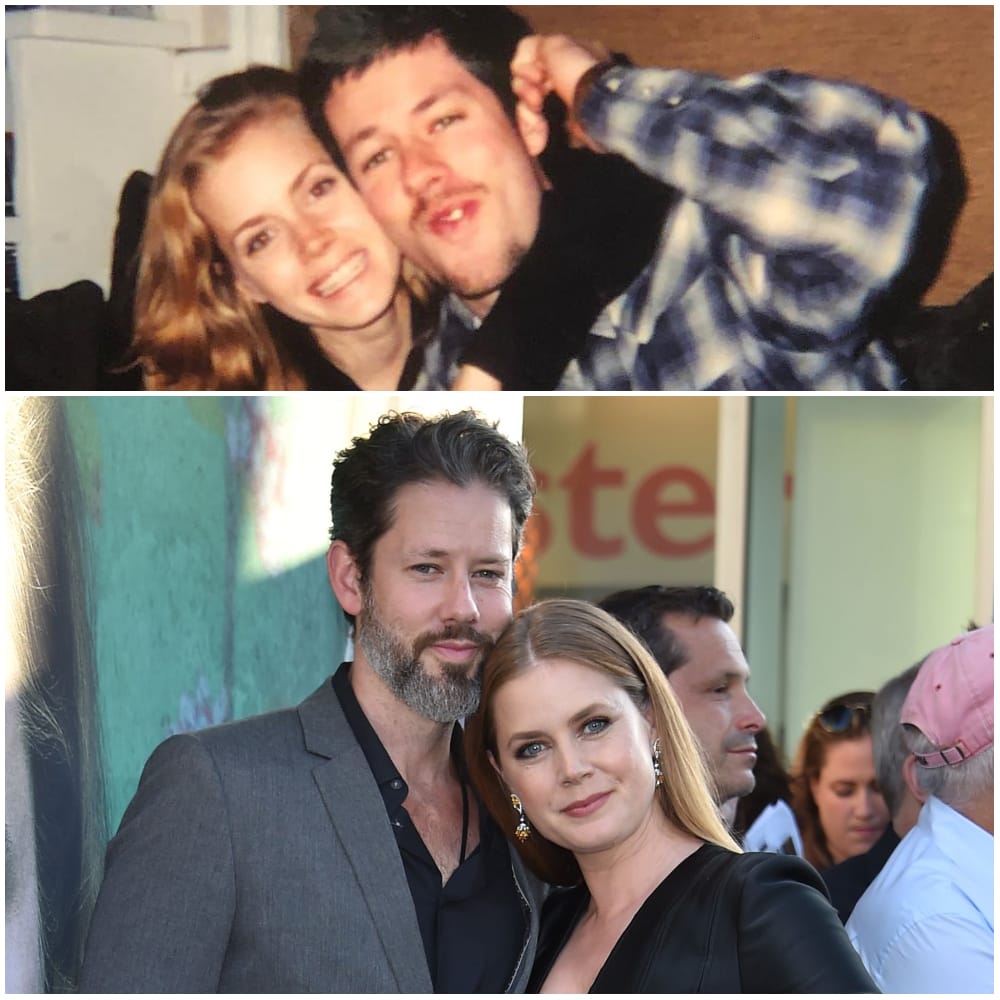 They have made short films together but their professions are in different areas. Amy is a notch above most of her contemporaries and her husband has yet to get his big break. Not that he needs it. Gallo still acts but is a more accomplished painter.
68; Seth Rogen and Lauren Miller – 16 Years
Seth Rogen likes food. There is no denying that. And he likes to make sure everyone around him knows how much he likes it. Do you know why we know this trivial detail. On his first date with his wife, he suggested that eat grilled cheese sandwiches. She obliged and the ate until the sun came up. That is a great story for a first date.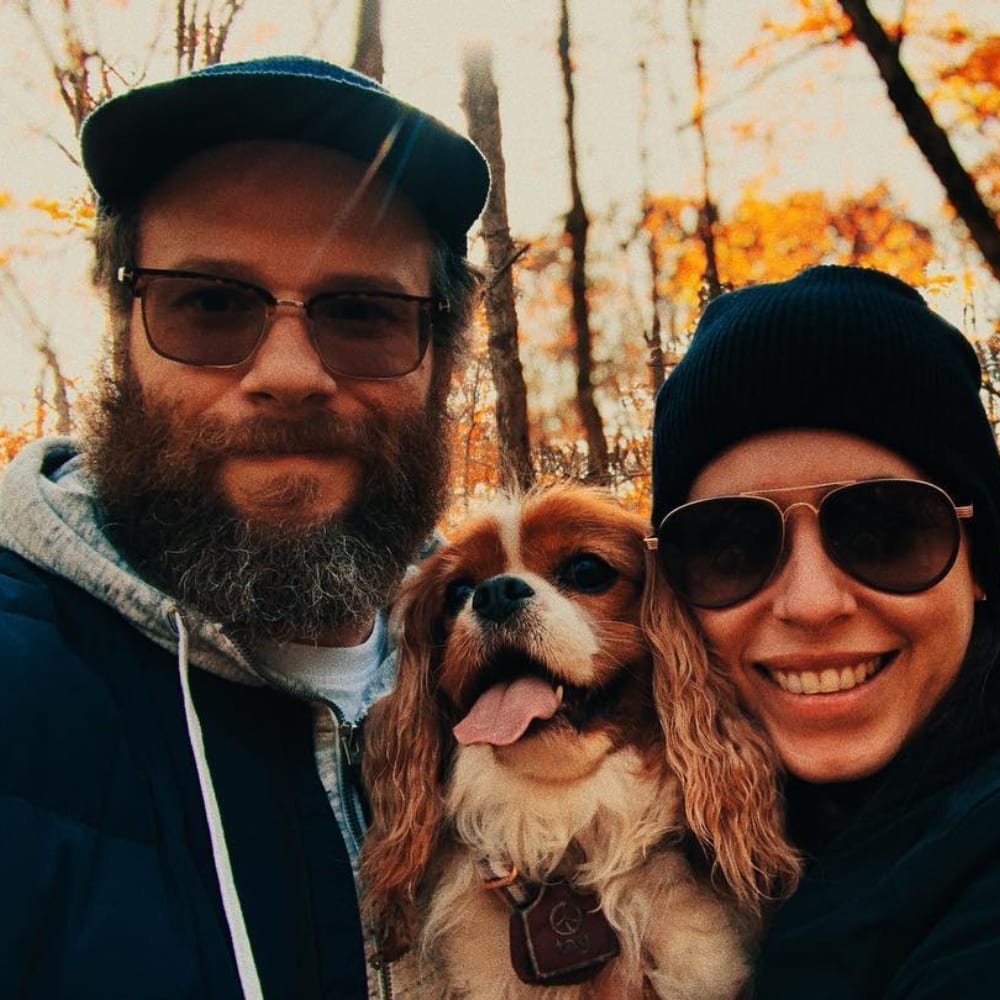 They have been together for 16 years. But their first time together remains Lauren's favorite memory to revisit. A lot can be said during a food dest and they became quite intimate then. We can only wish them well and hope to see them together again.
69:  Christian Bale & Sibi Blažić – 20 Years
Sibi Blažić and Christian Bale have been married for almost 20 years and have two beautiful children together. Christian didn't have any interest in getting married as everyone in his family had divorced. But then he met Sibi, and the rest is history.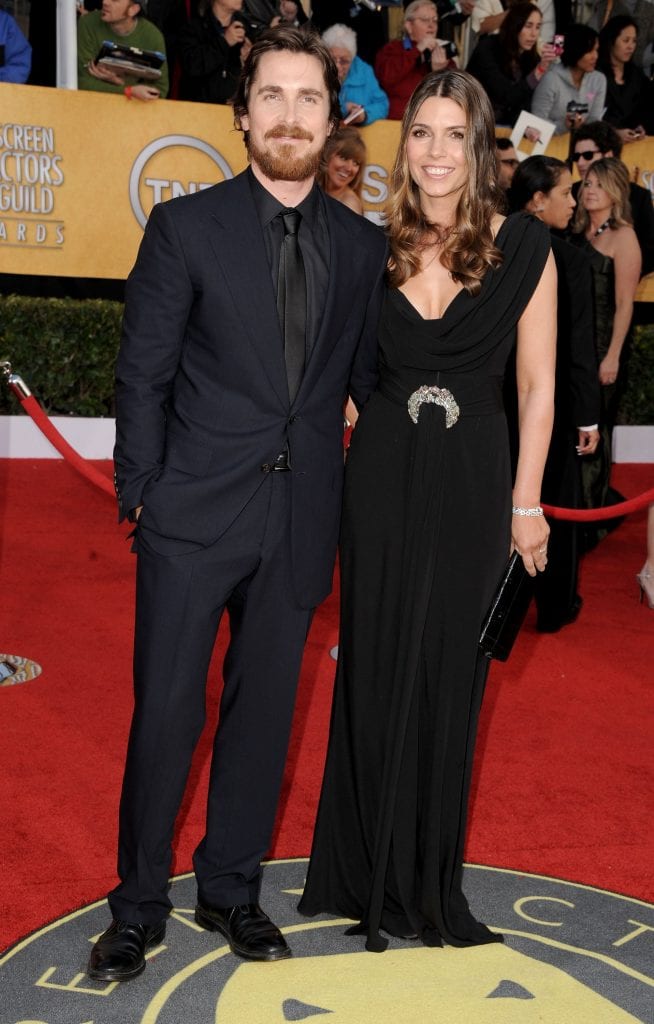 His plans changed from that day. So did his views. The model had looks to die for and Bruce, we mean Bale was dead in her beauty's scope. They got together, came to know each other and did the deed. In respect to Bale's prior beliefs on marriage we are not going to call it a wedding. Just the coming together of two individuals in holy matrimoney. Oops.
70:  Joanne Woodward and Paul Newman – 50 years
Joanne Woodward and Paul Newman knew each other before they met on the set of "Picnic" in 1953 while performing on Broadway. What happened is history now. Yes, thats how long it has been since that they both fell in love with each other and they started dating. They even did "The Long Hot Summer" movie together but nothing official had happened by then.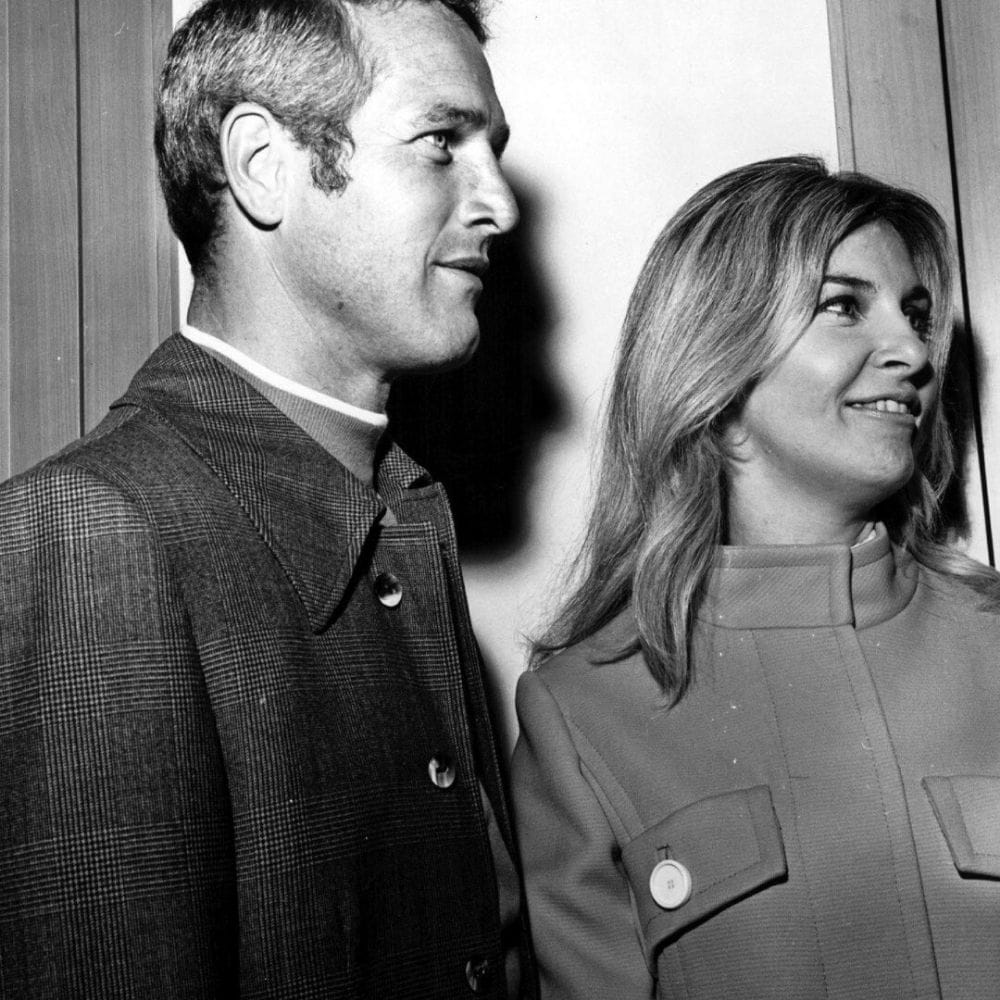 The couple got married in January 29, 1958 and sine then they have been together. They have three beautiful daughters, bringing their total to six in the household given Newman 3 children from his previous marriage. The couple remained together for almost 50 years until Paul Newman died in 2008.
71:  Cindy Crawford and Rande Gerber – 20 Years
Cindy Crawford could have had a Hollywood family. She was once married to heart throb Richard Gere. But this marriage didn't work out for both of them. Cindy would find her true love in old friend, Rande Gerber.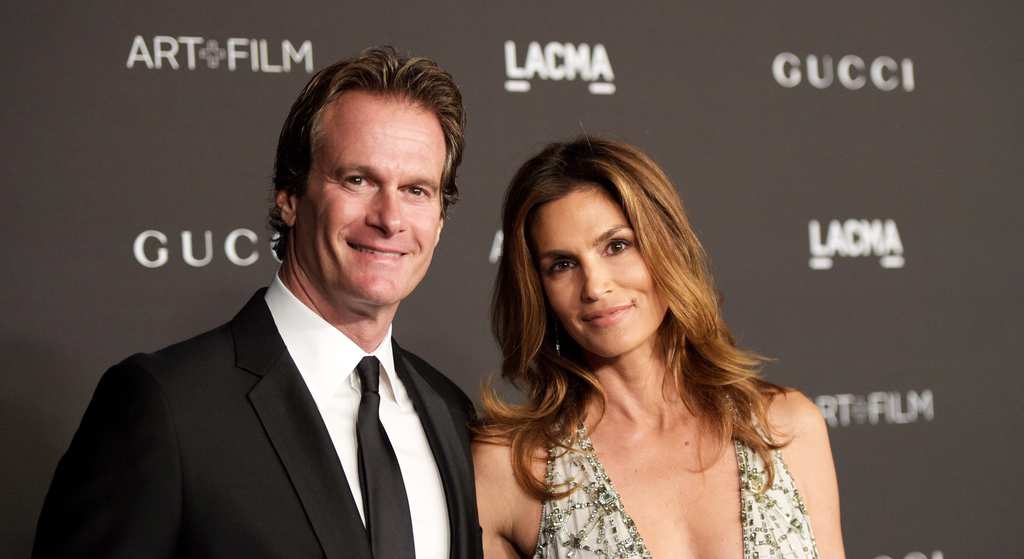 They got married in 1998 and they have been together since then. Gerber reveled the secret to their marriage as being friends, first and foremost.
72:  Sissy Spacek & Jack Fisk – 44 Years
If you ask a Hollywood reporter who Jack Fisl is, he will have trouble telling you what he does. But they will know who her wife is. Sissy Spacek has that kind of clout in the industry. But she still remembers when they first met on the set of Badlands in 1973. Sissy was starring in the movie while Jack was the production designer and art director. The got married soon and have been together for the last forty years.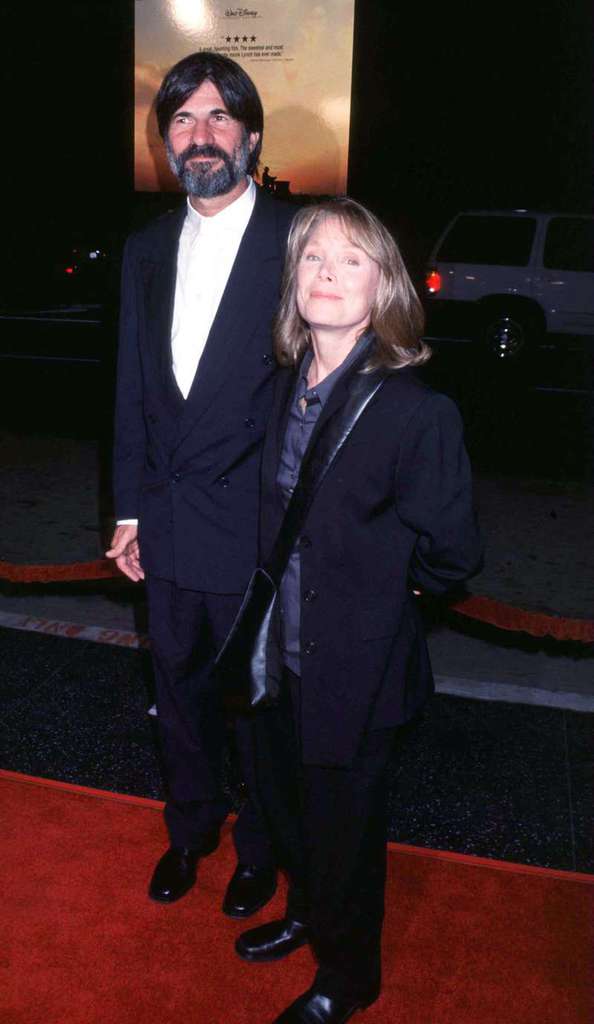 No one expected the marriage to last this long. The gulf between the two was huge. And sissy was the real deal. But the made it work. While Sissy got recognition of her work early, Jack too has racked up an impressive body of work.
73:   Zoe & Rodger Berman – 22 Years
Rachel Zoe met the love of her life, Rodger Berman, at the tender age of 19. This was back in 1991. It was not supposed to last this long, flings dont do. And this is what everyone assumed. And none of them had hit it big at that time, they both were working in restaurants at that time.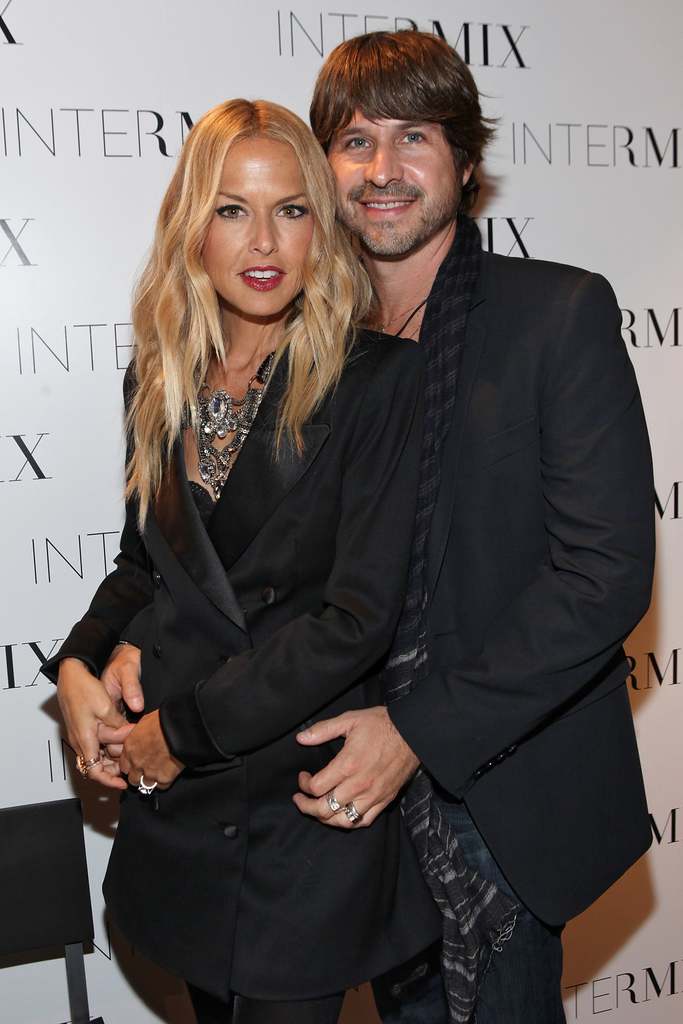 Funny thing is, Rodger can still remember what she was wearing the first time he saw her. His recollection of what Zoe did that day looks like as if he has rehearsed it. But if you obsess over your wife as much as he does, and remember the minutest details about her, it will not come as a surprise.
74:  Elton John & David Furnish – 26 Years
Whatever Sir Elton John does, it has to be perfect. So how can he lag behind in the matters of personal affection. He has been with long time parter, David Furnish for more than 25 years together and is showing now signs of stopping.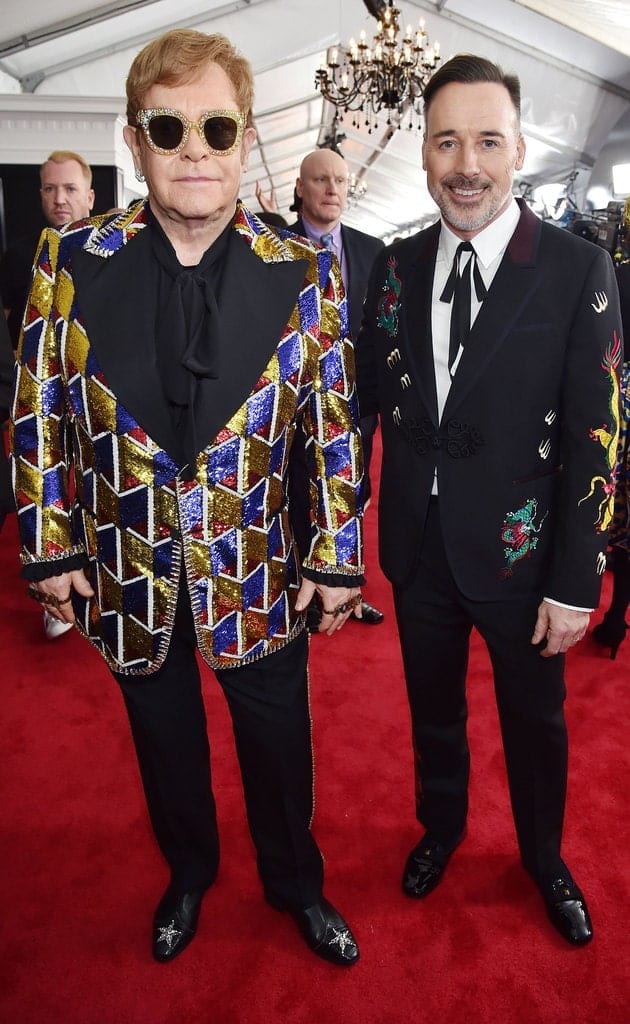 Their first meeting was homely to say the least. In 1993, David came to Elton's dinner party and came to know each other. Their lifestyles were different but they tried to find a middleground. And they did. Elton wanted to marry legally in the UK and they did when gay marriage was legalized.
75:  Joel McHale & Sarah Williams – 24 Years
It is difficult to keep out of the public eye when the paparazzi are hounding your every move. So how do you manange that? And how do you keep it on the down low? Joel McHale and Sarah Williams have the answer. They have been together for 24 years, right after their finished college together. Joel does not even look like he would have been of legal age twenty years ago.
The have managed to stay away from the media but do not shy away from the red carpet. They are cuter on the social media with each other's photos. After 24 years of marriage, they have a perfect family with two sons to show for.
76:  Ru Paul and George LeBar – 3 years
Ru Paul and George LeBar met each other a couple of years ago in New York City. They met on the dance floor of a club called the Limelight at the George's birthday party in 1994, while later in January 2017 they decided to tie the knot.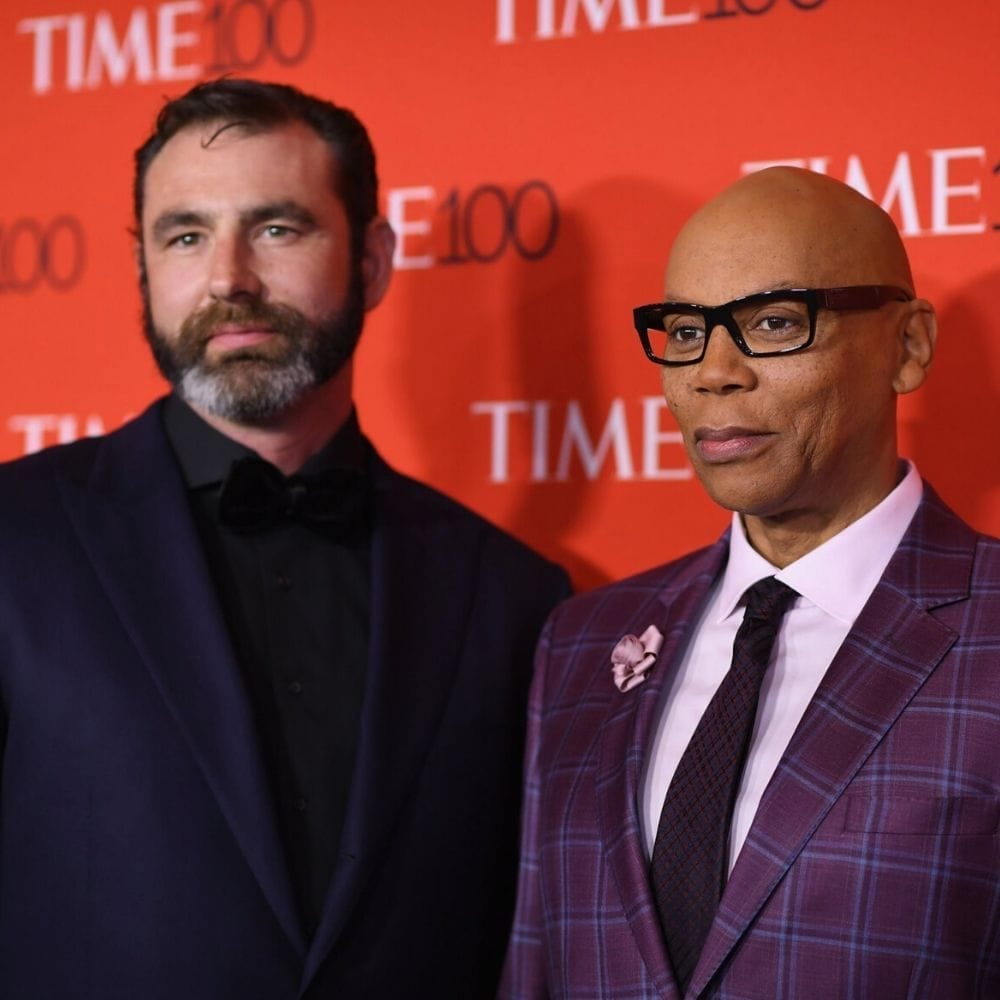 Ru really admires his husband and said in an interview in 2015 to BuzzFeed that he is very happy with George and is very pleased that he found a lovely Australian as his husband. Ru also considered George as funny and sensitive man.
78:  Carey Mulligan and Marcus Mumford – 8 years
Carey Mulligan and Marcus Mumford knew each other since childhood as they were childhood pen pals. While Carey began a diva, no one really understood who Marcus did or was. But they knew Carey deeply cared for him and that is all that matters.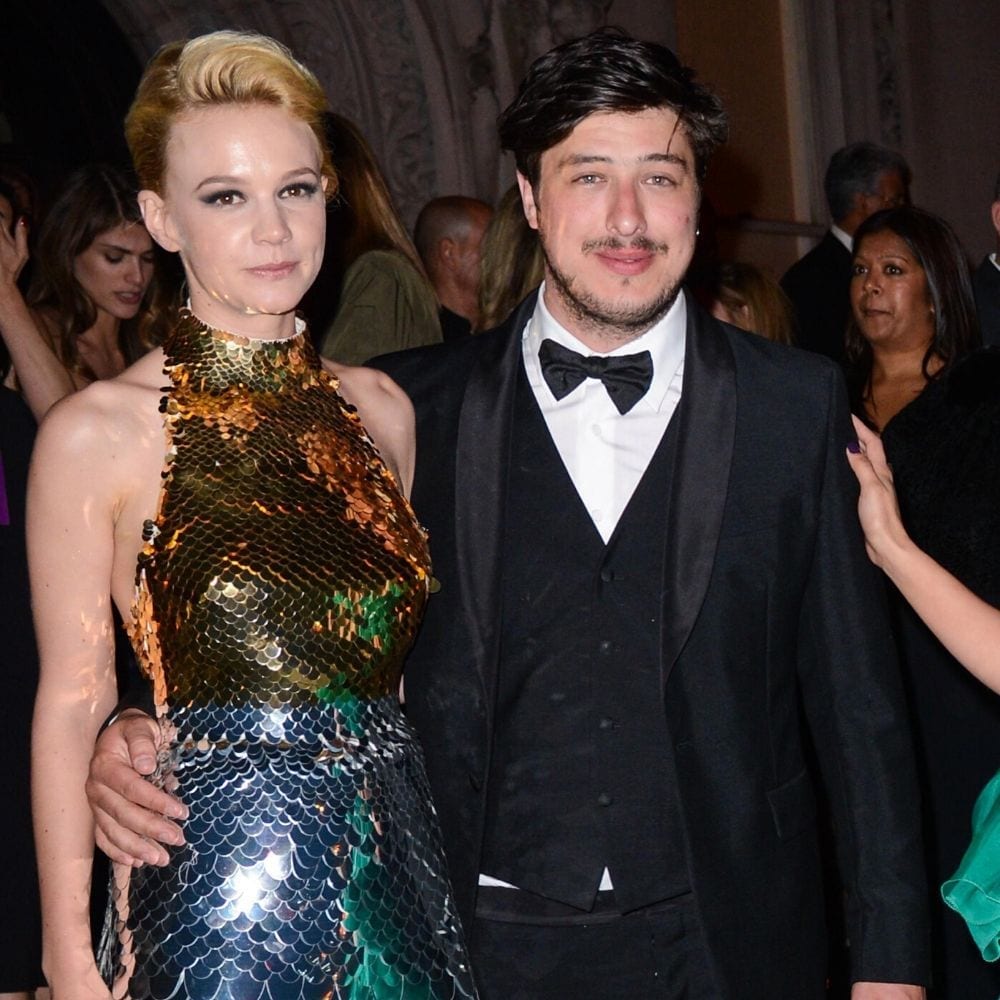 An insider revealed that the two were exchanging letters through the church, but soon after their careers took off, they started to talk again. They both got married in 2012 at a farm in Somerset, United Kingdom. The couple have 2 kids together.
79:  Jerry & Jessica Seinfeld – 19 Years
Well it is not clear that either Jessica's friendship with comedian Jerry caused her marriage with Eric Nederlander to end or not. But the two started dating each other soon after the marriage fell off and the rest is the history. The interesting thing is that the food is what kept the two of them together.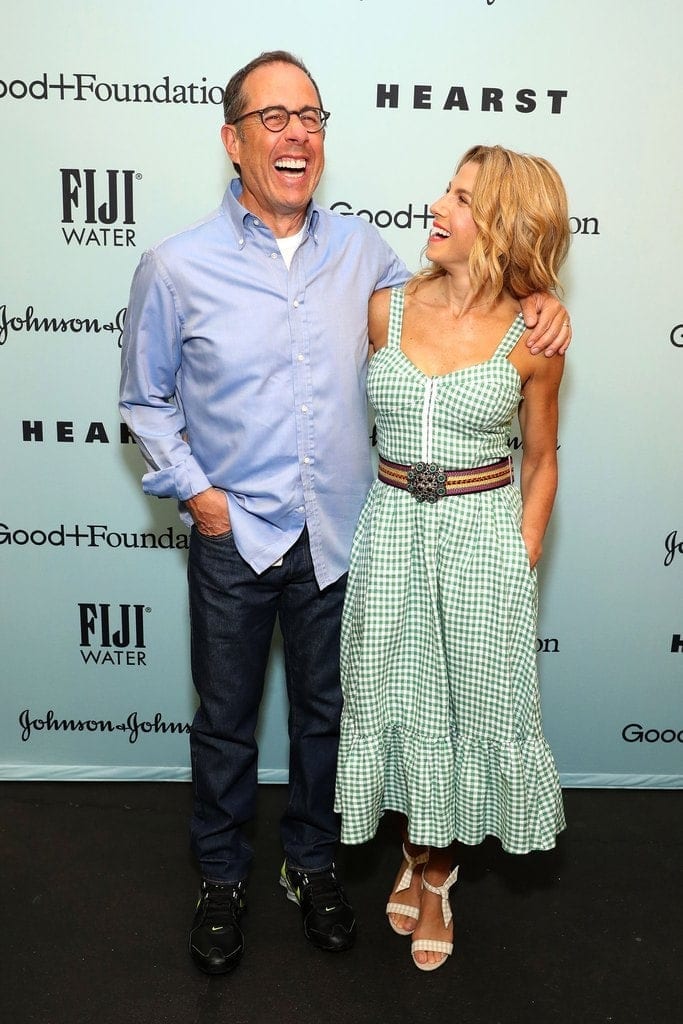 As Jessica said, "Chicken parmesan, its why Jerry wanted to marry me. It remains the glue of our family." The couple has three kids together and still they are going strong even after passage of two decades.
80:  Rachel Brosnahan and Jason Ralph – 4 years
Rachel Brosnahan is married fellow actor Jason Ralph. Both have successful television careers and are main characters in hit shows. So it comes as a surprise to most people to know they have been together for a long time. The fact that they have been married for four years, before a long dating history says something about their relationship.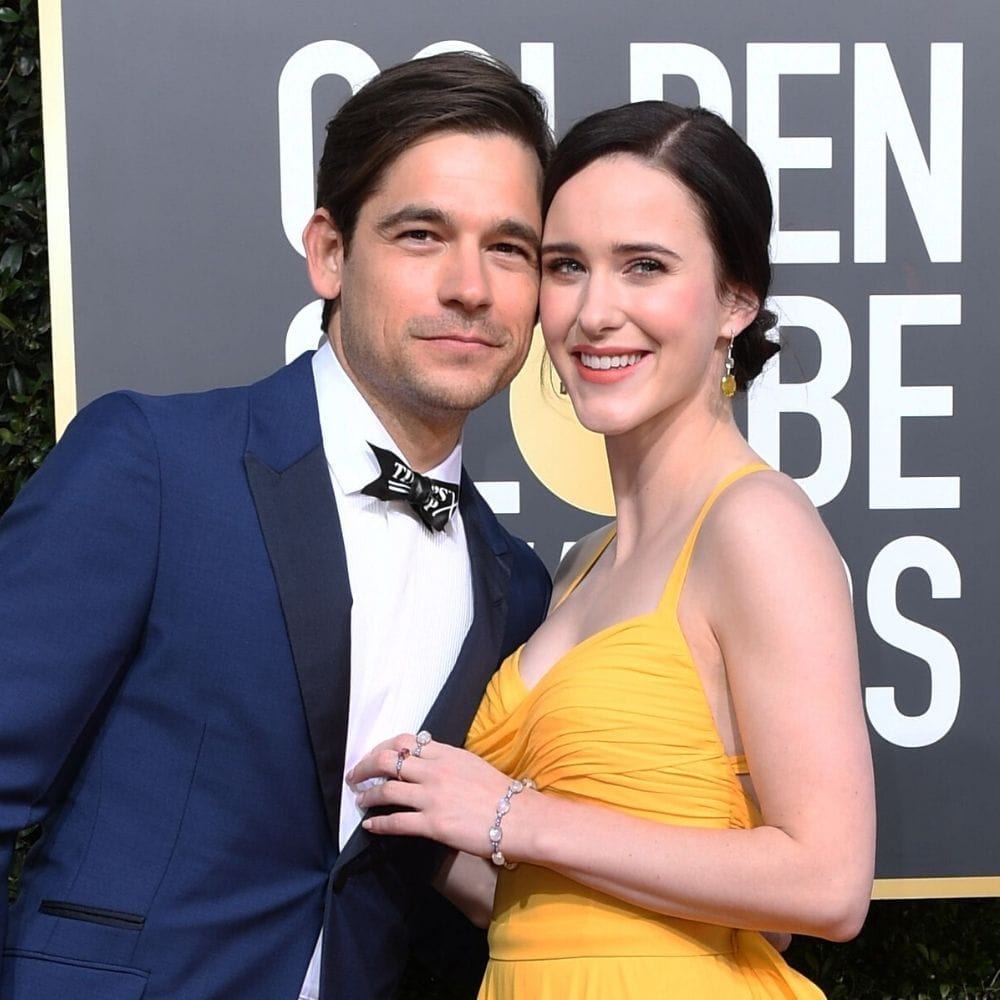 Brosnahan loves Jason very much and the feeling is reciprocated. When Jason casually brought up that he got married to Brosnahan, the reporter went crazy and congratulated him before realizing that has been the case for quite some time now.
81:  Dolly Parton & Carl Dean – 52 Years
Their love was love at first sight for both Dolly and Carl and they share an amazing love story. It seems like their love story sounds like a country song, when they first met outside of laundromat, it was the first day of Parton in Nashville. At that time Dolly was only 18 and Carl was 21 years old. Two years later they both got married.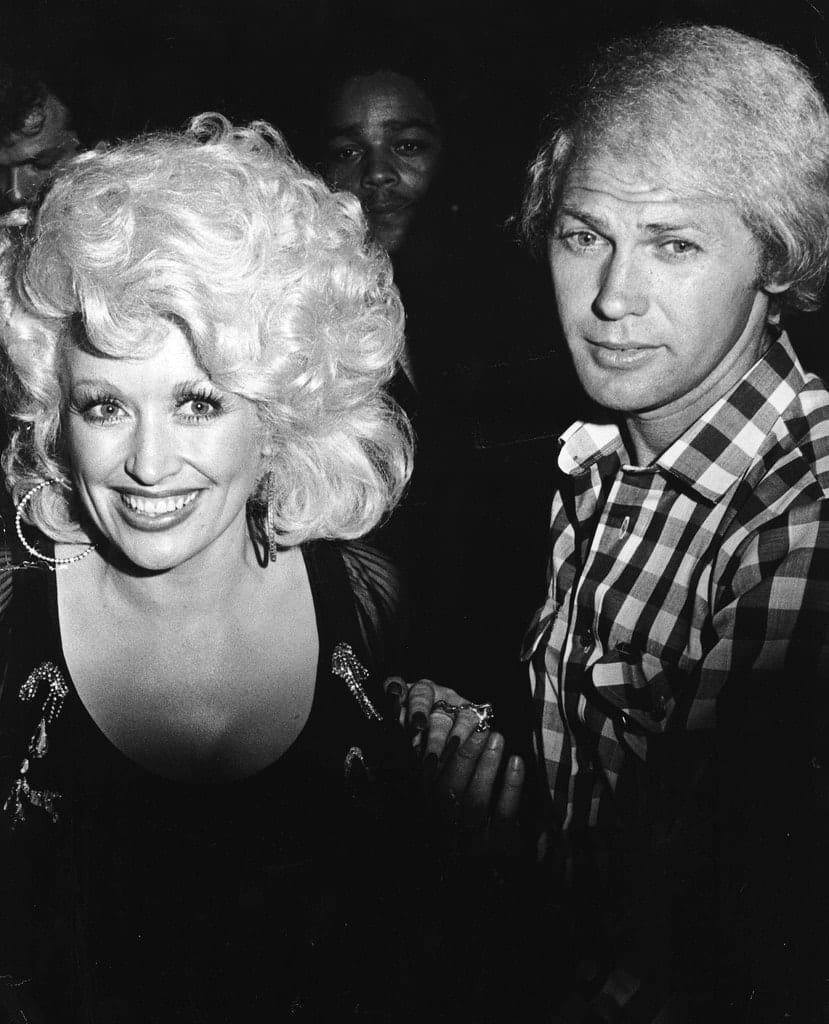 It was a private wedding and the only people who attended the wedding were Dolly Parton's mother, the preacher and his wife. The does not have kids, but they have nieces and they love spoiling them. Miley Cyrus is goddaughter of Dolly Parton.
82:  Matt & Luciana Damon – 15 Years
While filming "Stuck on You" in 2003, actor Matt Damon met his now wife Argentine Luciana Barroso. Well it is not known much about Barroso. The couple got engaged in September 2005 at the Manhattan Marriage Bureau in a private civil ceremony.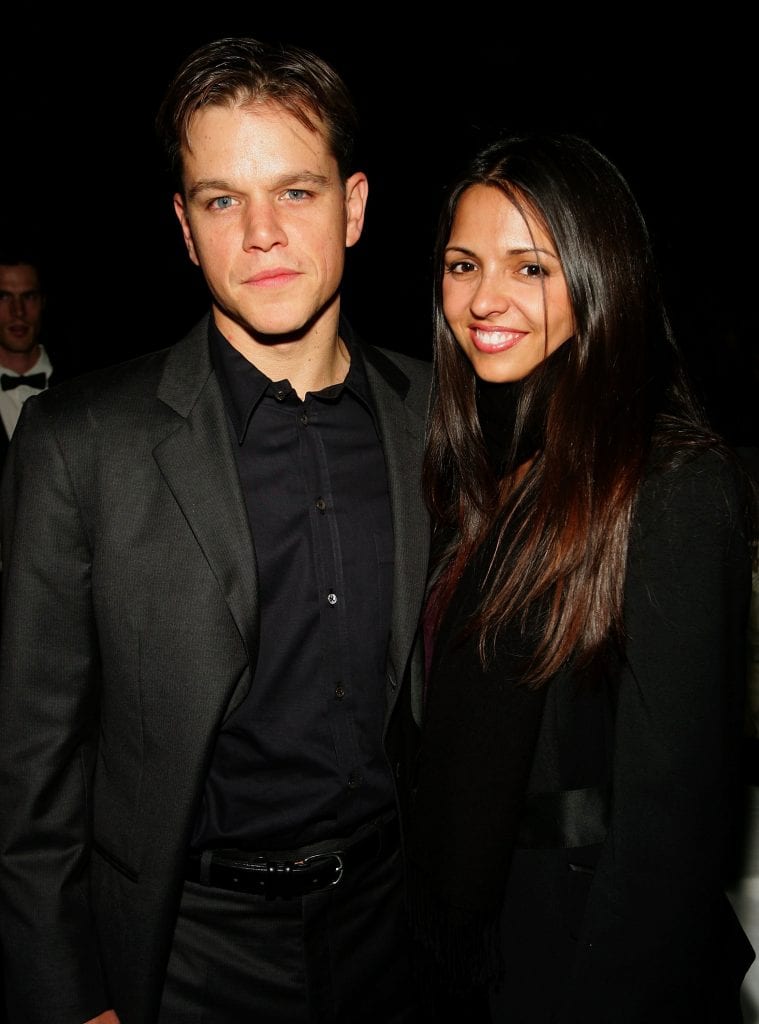 The couple have three daughters together, Isabella, Stella and Gia, and one daughter, Alexia, from Borroso's previous marriage. And spend their time in Miami, Los Angeles and New York over the years.
83:  Kerry Washington and Nnamdi Asomugha – 7 years
Kerry Washington played the famous character Olivia Pope in the TV series, "Scandal." And she is as much fiesty as her character. You can ask her beau, Nnamdi Asomugha. In 2013, Kerry Washington married the former San Francisco player and they are very mcuh in sync with each other.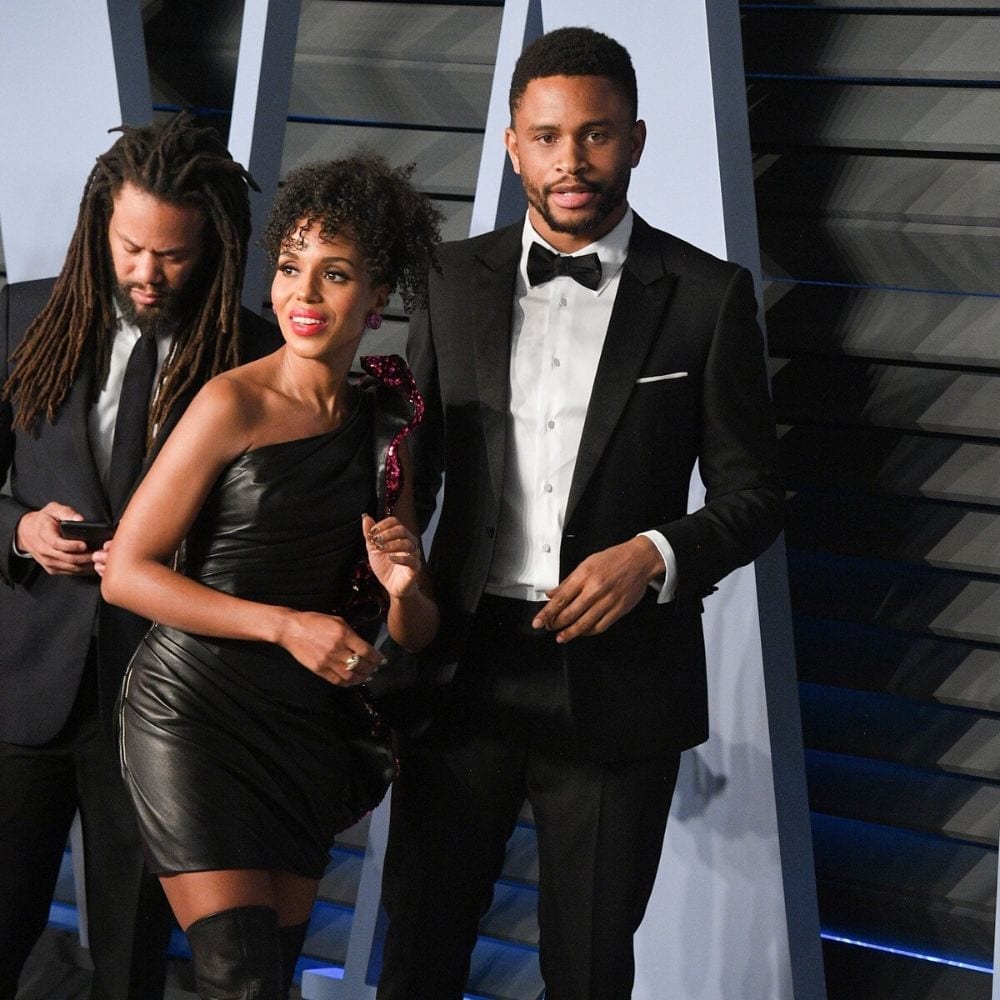 The couple is happily married and have three kids together. Kerry keeps her personal life away from the media and is very protective about it. She doesn't like to talk about it with the press.