Food Hacks That Help Make Life Much Easier
By Jhoana C June 16, 2021
---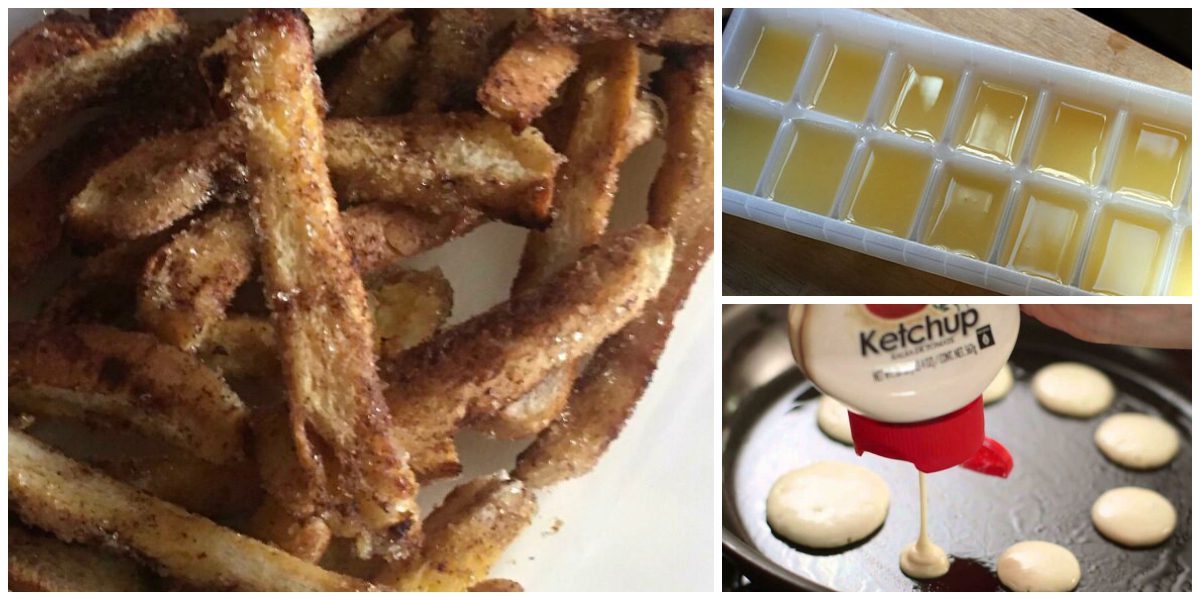 Not all of us can be experts in the kitchen, and sometimes we have to look to other people or the Internet for inspiration, as well as quick and easy solutions that can make life easier when preparing food since it's something we do every day. Fortunately, there are plenty of people online who have decided to share their greatest food hacks. After all, why take the difficult route when there are simpler steps you can take in order to achieve the same results and sometimes even better. You can get the most from your leftovers, serve perfectly crispy bacon, ensure that your strainer doesn't slip, and other neat ideas. Below, we have compiled a list of incredible food hacks. These tips are going to come in handy, so let's start!
A spice guide that makes cooking a breeze
If you're not an expert cook, you'll be thankful for this guide, because there are plenty of spices in this world. Truth be told, it can be so confusing to know which ones to use and for which dish. How can we remember all of these names and purposes for spices?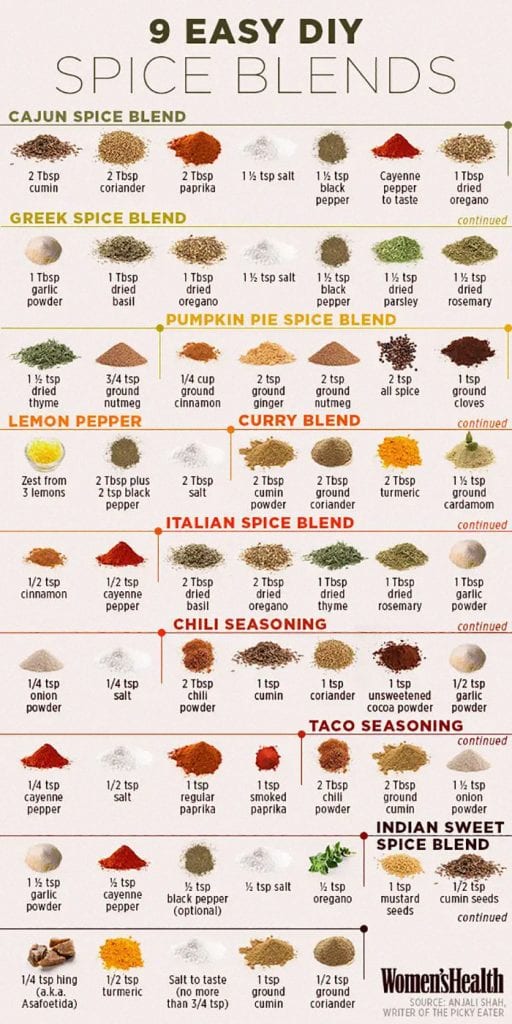 Now, you don't have to worry about what to include in your Greek or Italian spice blend. You'll know exactly what to reach for, and how much to add to your blend when you use this chart. And, we can almost guarantee that you will come out with an excellent meal every time.
No bun, no problem
There are times when we crave specific things but don't have all of the ingredients to make them. Do you just give up, or search for alternatives that can be used when life doesn't throw you lemons? If you're craving a hot dog, but don't have any buns, what do you do?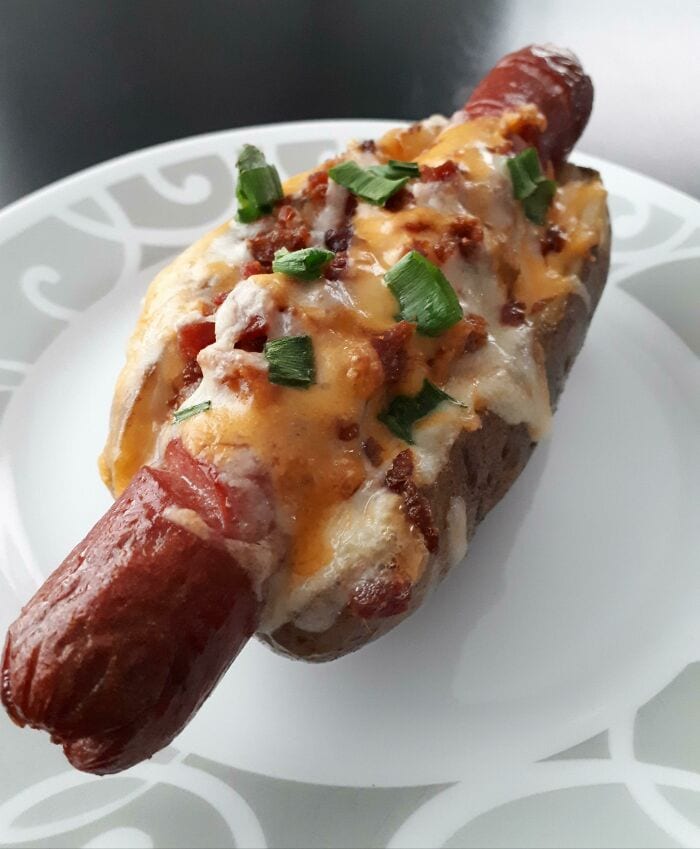 Do you go eat something else instead? Nope. Because now, there is a delicious option for you. Who knew that a baked potato would make an excellent substitute for a bun? It's a lot healthier too. Plus, most of us have potatoes in our kitchens at all times.
Put more flavor in your coffee
Some people might say that iced coffee is really just coffee served with a lot of milk, but others might say that it's simply coffee served cold. Regardless of your definition, nobody can deny that an iced coffee, that actually tastes like coffee, is really nice.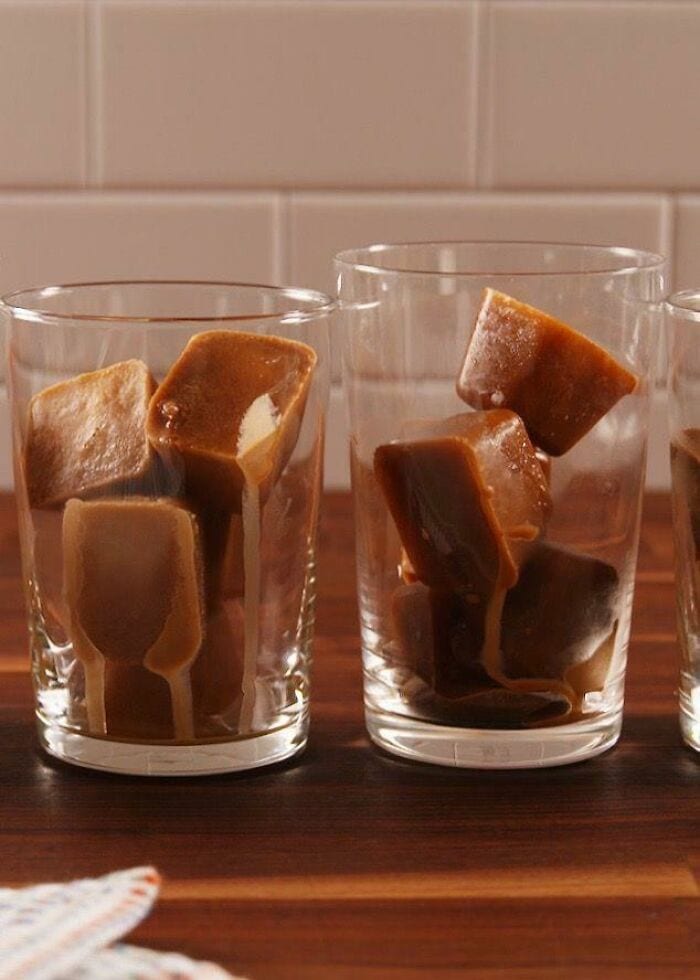 How do you do that to the best of you ability? Instead of putting regular ice in your coffee to cool it, you can pour some coffee into an ice cube tray and freeze it. This should be your secret hack, because it will make your coffee a lot tastier, and your guests will surely be impressed!
Baking pan too big?
Unless you have a baking business or somebody gifted you with too many baking pans, chances are you don't have all the possible sizes needed for everything under the sun. They cost money, and you'll need to make enough space in your kitchen for them.
More often than not, there are recipes that call for a particular size pan, but what do you do if you don't have the correct size? Because this hack saves you a lot of money, and allows you to cook plenty of recipes, it's quite genius. Simply divide the pan with aluminum foil like the person above did!
Finally a great use for leftover mashed potatoes
We don't know about you, but we believe mashed potatoes need to be eaten the moment they're ready! Try putting some in your refrigerator and eating it the next day, and we bet you would agree that it's just not the same. So, what do you do when you have plenty of leftover mashed potatoes?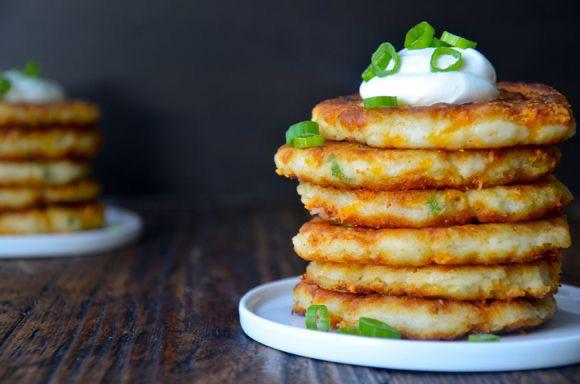 There's a solution! Make some cheesy leftover mashed potatoes for breakfast! This person combined their leftover mashed potatoes with cheese, and fried them like pancakes! Look at that! It makes us want to eat everything in one mouthful! The crispiness! It sure looks delish, and we'd love to have some.
Broccoli stems for noodles
Broccoli is one of the healthiest veggies out there. However, not everyone likes this green tree of a vegetable, but for your health, you need to incorporate it into your diet. You'll thank us for this next tip later when you are trying to figure out what to do with the stems of your broccoli.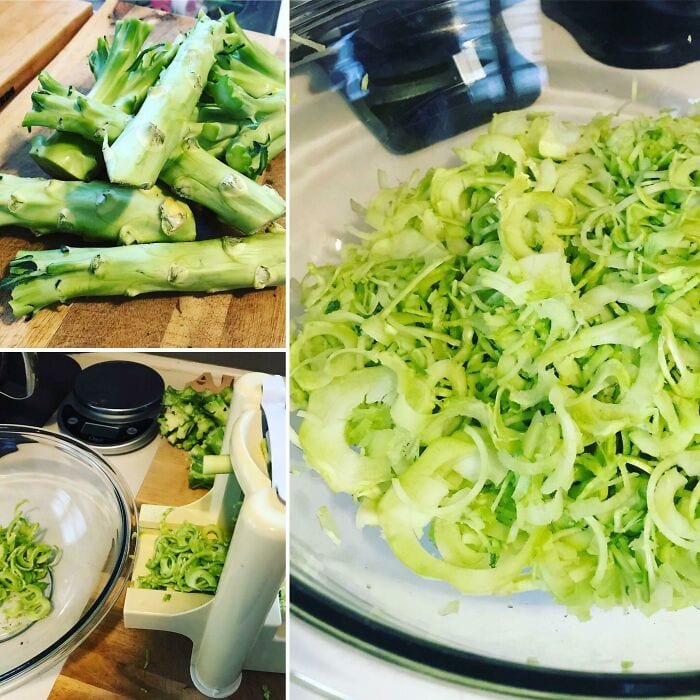 The florets of broccoli are not the only edible part of the vegetable. Broccoli stems are also edible, and if you don't like cooking or eating them together with the florets, you can run it through a spiralizer, and you will be left with a yummy and nutritious noodle.
If you need cocoa powder, use Oreos
It might be unthinkable for someone who always bakes to run out of cocoa powder, but it's something that happens to normal people like us. Even those who have extra on hand usually. Sometimes, we reach for cocoa and the container is empty.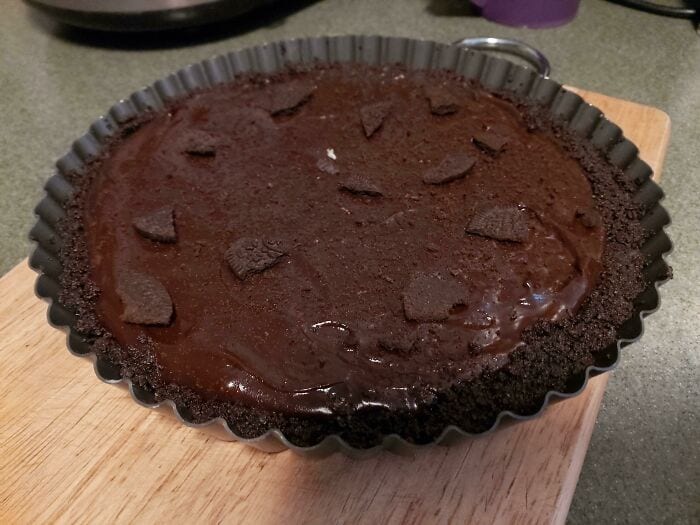 If you don't have any cocoa to dust or sieve, you can use two halves of an Oreo, but make sure that you remove the cream first. It makes an excellent and unique "dust" for your desserts, and it tastes super good too.
Chocolate cake in a waffle maker and you'll love it
Are you familiar with those cake mixes sold in grocery stores? Well, they serve more than a single purpose. Aside from cake, you can also use them to make waffles. Just mix the chocolate cake mix as per instructions and pour it into the waffle maker.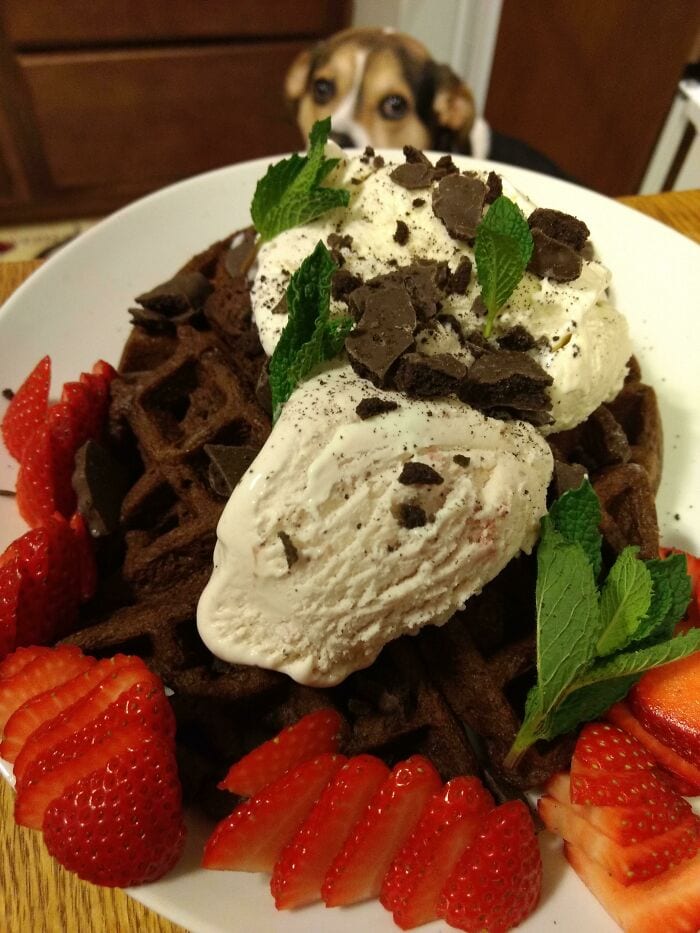 Don't believe that it's delish or made out of a cake mix? Look at the doggo in the picture eyeing and salivating over the chocolate waffles! He's about to pounce on them. They really ought to give doggo some of those delicious cake waffles.
Tie me up with bacon
Kitchen or cooking twine are necessary items in the kitchen. It's used for tying and trussing meat, as well as other foods. If you're trying to roast a whole chicken but have run out of kitchen twine, what do you do?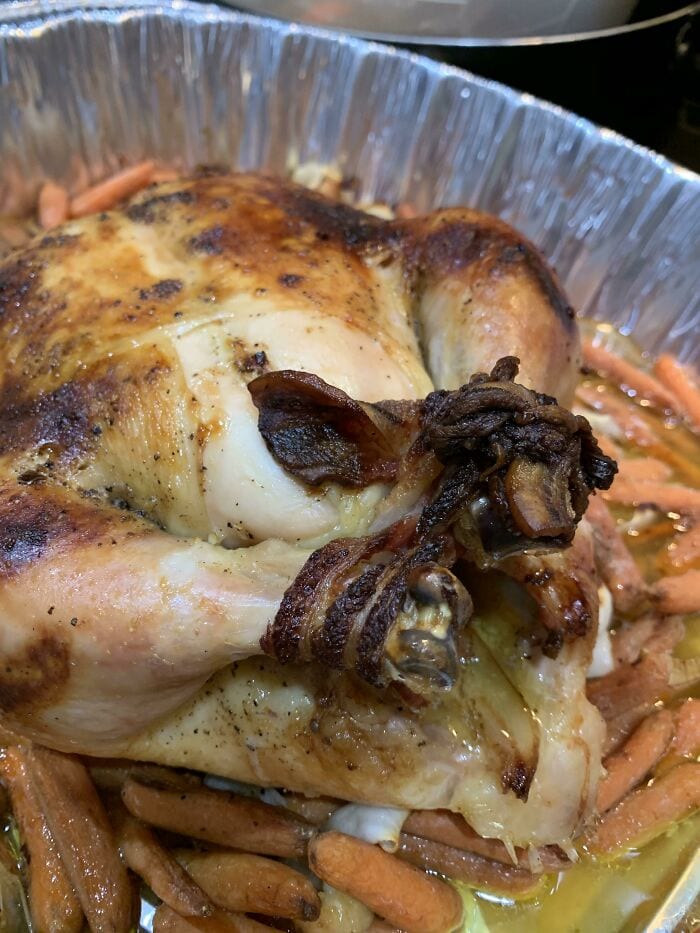 If you have some bacon in the refrigerator, it makes a good, and might we say, tastier substitute to kitchen twine. Just look at that! Who would have thought. Doesn't it make you want to eat the roast chicken more? It makes our mouths water, honestly.
This is a power breakfast!
What do people usually grab for breakfast if they are in a hurry? Most of us don't get up early enough in the morning to prepare a hearty breakfast, let alone sit down to eat it. Most of us just grab a cup of coffee and bagel or donut and rush to work.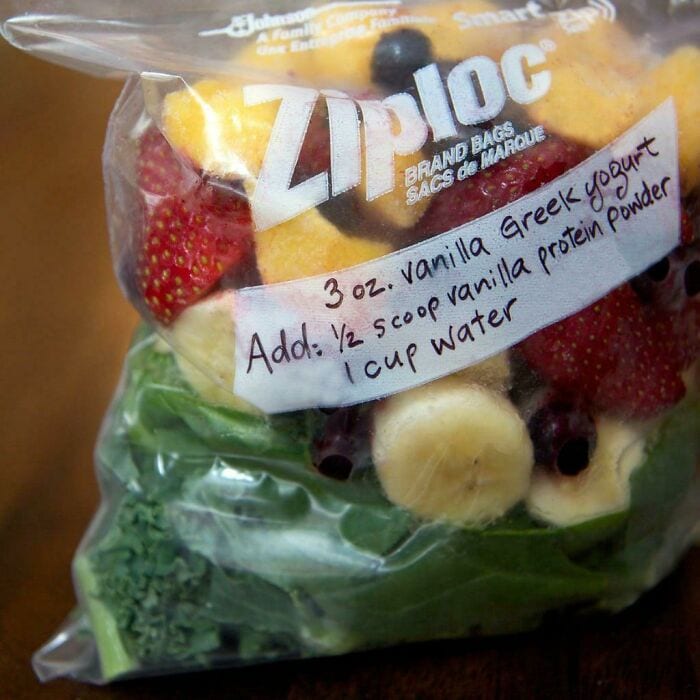 But we all know that we deserve a breakfast that is much healthier and delicious than that but we also don't want it to consume too much of our time. A DIY smoothie freezer pack is the best way to go about it. Packed with nutrients and speedy if you prepare the ingredients ahead of time.
A problem for those who don't have muffin liners
Muffins are some of the yummiest things to have come out of ovens all over the world. They come in all sorts of flavors like vanilla, cinnamon, chocolate, even corn, and virtually every and any flavor you could imagine. They can be plain, or they can be fancy.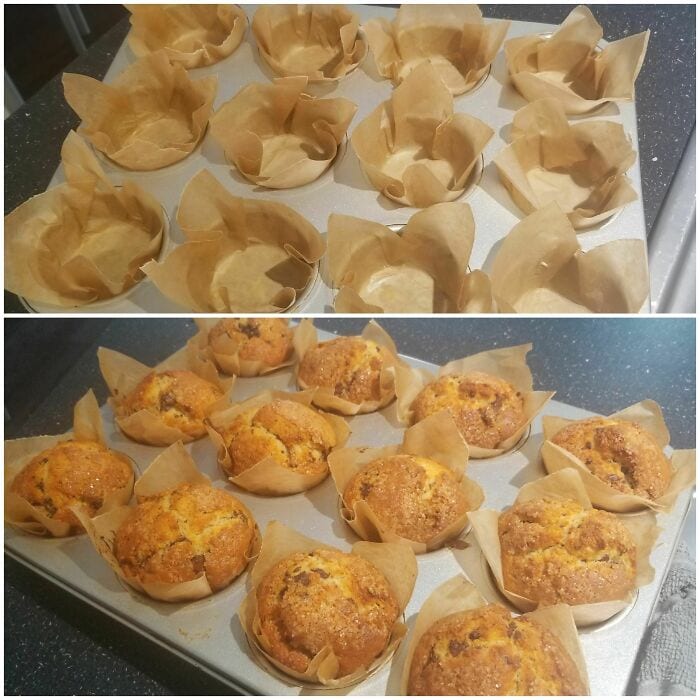 If you've been wanting to bake some muffins, but have run out of muffin liners and happen to have parchment paper, you'll be happy to know that you can use them as liners. Just cut them into a 5×5 inch squares. If you ask us, these look better than the real liners.
We'd like some margaritas
Ah, margaritas! What we'd give to have some on a hot summer day. A mix of orange liquor, tequila, and lime or lemon juice served with salt on the rim of the glass. It can be served without ice, with ice, or shaken with ice.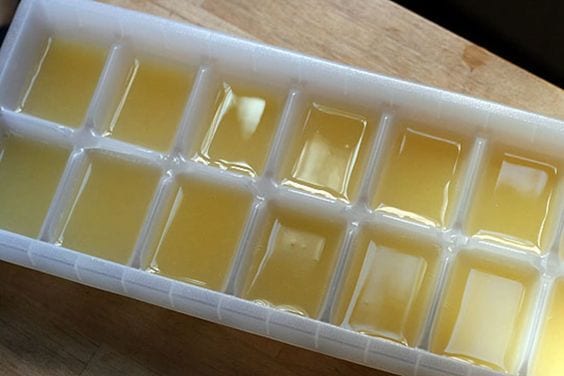 If you want to wow your guests with your margarita, you can freeze some fresh lime or lemon juice in an ice tray ahead of time and just put them in the glass when needed. It will help ensure that the margarita is cold when you serve it. Trust us, your guests will love it.
Make some delicious veggie stock
Although there are cubes of veggie stocks available in the grocery store, nothing beats a fresh pot of veggie stock. It contains lower sodium content and is more nutritious. You can easily make your own veggie stock from scratch by using leftover veggie scraps at the same time.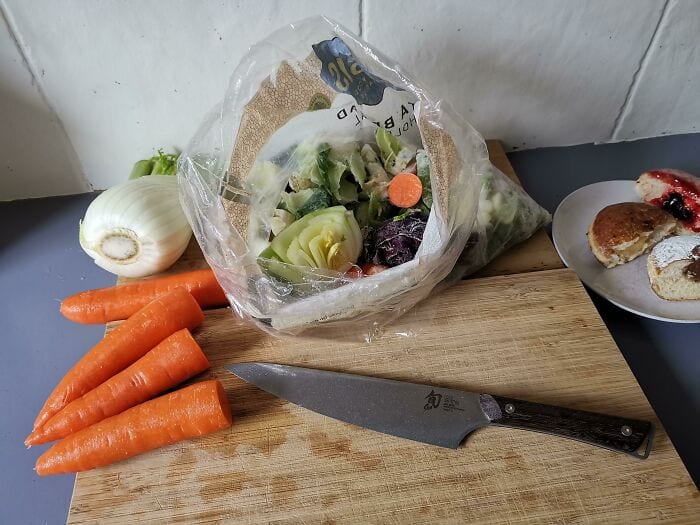 Just chuck all your veggie scraps in a bag and freeze them if need be. When the bag is full, just dump all the contents in a stock pot with water and voila, you have yourself some fresh and nutritious veggie stock which you can use for a variety of dishes.
Genius way to prevent guacamole from turning brown
Avocados! Who doesn't love them? We surely do. They are great on toast and excellent as dips. Give guacamole to anyone, and they will most likely enjoy it. There might be seasons when they are costlier than usual, but we're more than happy to pay the price.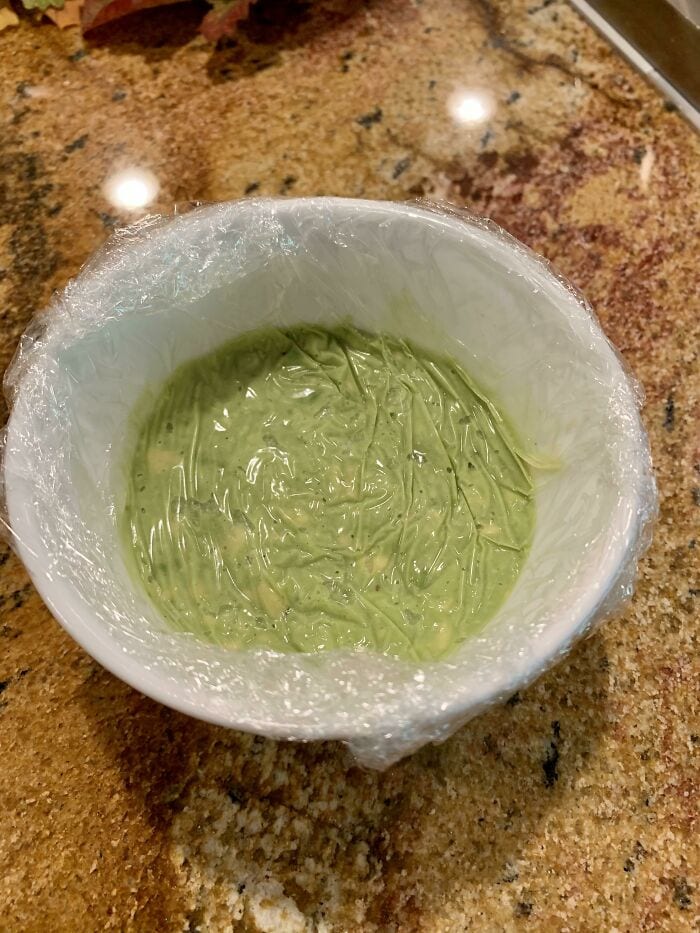 One thing you'll notice about avocado is that the flesh turns brown when exposed to air. However, one trick which you need to know to prevent it from turning brown is to use fresh plastic wrap pressed all the way down on top like the photo above, with a few added drops of lemon.
Salvage broken bits of bay leaf with a tea infuser
One of the most popular and most commonly used herbs for cooking is the bay leaf. Aside from being a valuable culinary ingredient, research highlights that it has been used to help treat cancer, diabetes, stomach problems, pain, and a variety of other conditions.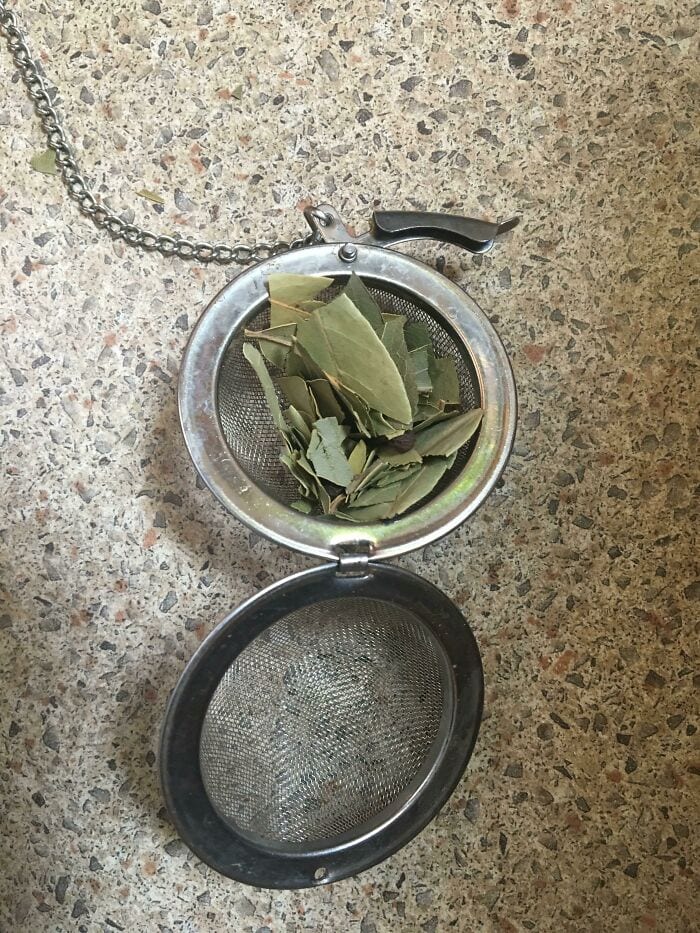 Bay leaves are loaded with iron, Vitamin A and C, calcium, potassium, and magnesium. One thing people always end up with at the bottom of a bay leaf bag or container are broken bits. You can easily fix this by putting all the broken bits in a tea infuser.
Make good use of your bread crusts
Bread crusts are not everyone's favorite. There are those who don't like them at all, and those who love them. Instead of removing them from your piece of bread and throwing them away, why not make something delicious out of them?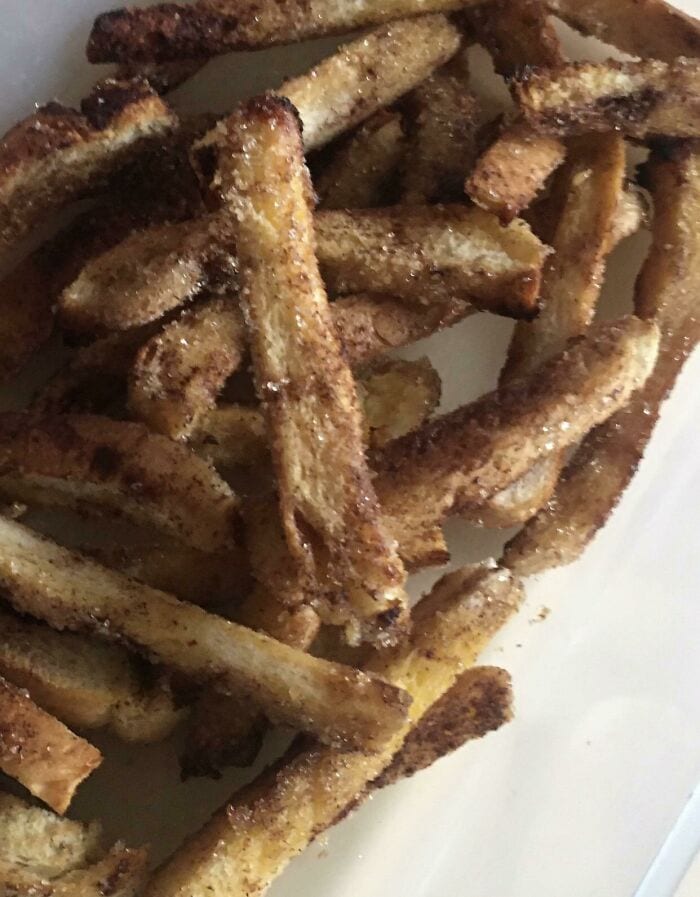 Just pour melted butter and cinnamon in a bowl with the crusts, mix them, pop them in the oven for a few minutes, and what you have are delicious cinnamon chips. You can easily make them for movie night if you're tired of popcorn or pizza.
How to keep cake fresh
It's always good to have some desserts after a meal and cakes are some of the most popular desserts on the planet. They come in a variety of sizes, flavors, fillings, and frostings. There's a cake for any and every occasion.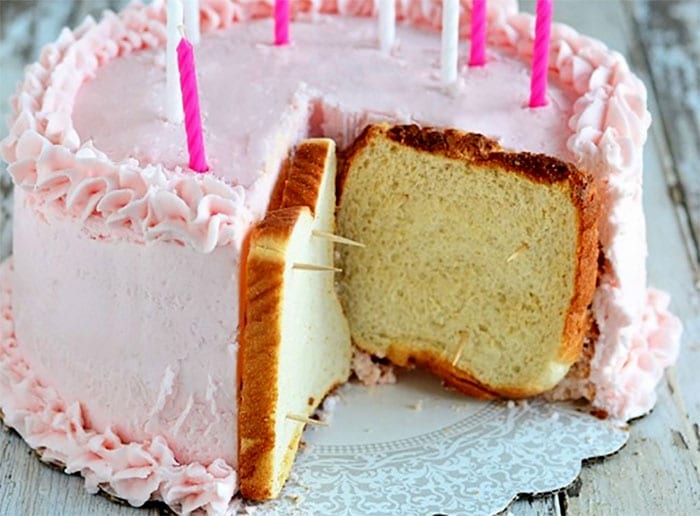 However, most of the time when you serve cakes, they don't get consumed in one evening. If you want to keep cake fresh that's leftover, just add some bread slices to the cut areas, and make sure you store the cake in an airtight container.
Avoid burning fish with lemon
We know what you're thinking, what does lemon have to do with preventing your fish from getting burned? Well, it turns out, practically everything! Some fish, such as salmon, can easily stick to the grill or get burned. Lemon is a cheap and easy alternative.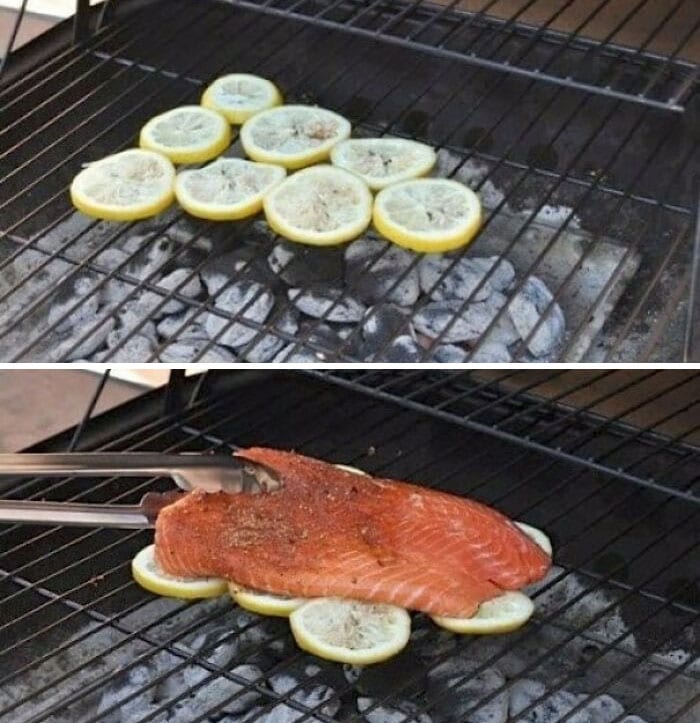 You can prevent that by putting a few lemon slices on the grill first, followed by the salmon on top of it. Another great hack to prevent fish from burning is to use cedar planks that work very similarly. Cedar grilling planks are widely available as well.
Make salad dressing with leftover mustard
One of the most-used condiments in any kitchen is mustard. It can be used on fish, sandwiches, roasts, pasta, toasts, eggs, chicken, vinaigrettes, and the list goes on and on. When we finish a jar of mustard, we usually just throw the jar out.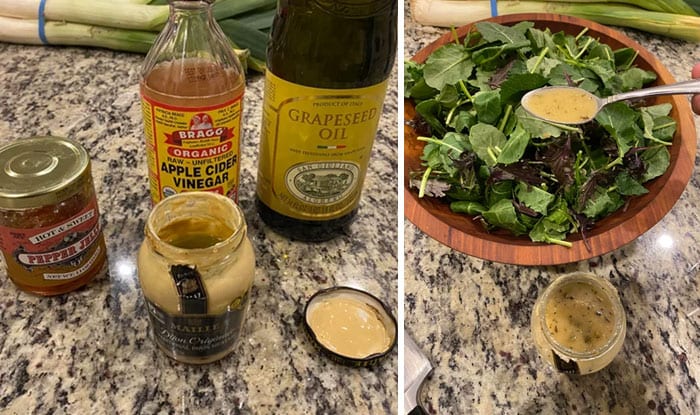 Apparently, that's something we have to stop doing. You can make a delicious salad dressing with leftover mustard, olive oil, apple cider vinegar or white vinegar, and pepper jelly, and there you go! You have yourself a great salad dressing that's gonna be a hit.
Work with a splatter shield or lid that is too small
There are times when accidents happen in the kitchen such as splatter shields or lids getting broken or damaged. If this happens and you can't find a shield that perfectly fits your pan, and also want to prevent a mess, don't worry. We have a hack that can save you.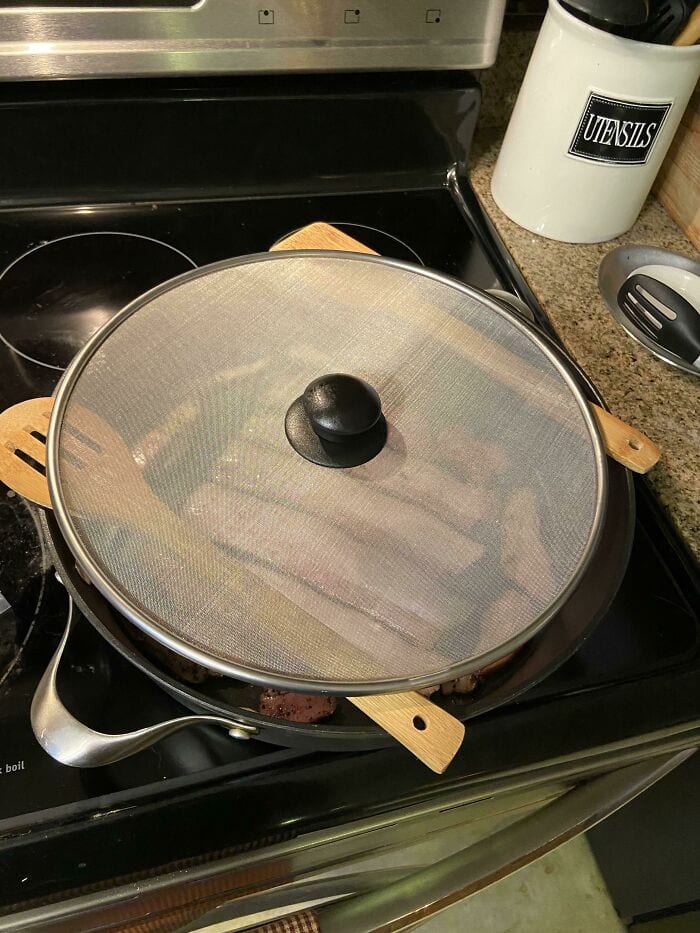 You can use a smaller splatter shield, but you can prop it up with utensils on both sides so that it stays up, like in this photo. It's always a good thing to have lids that fit pots and pans perfectly, but if you don't, you know what to do now.
#22 Don't throw empty ketchup bottles away
We'd like to think that ketchup is a common condiment in kitchens all over the world. We can't think of anyone who doesn't like it. It can be used as an ingredient for glazes, barbecue sauce, stir fries, coleslaw, meatballs, pickles, shrimp cocktails, and many other things.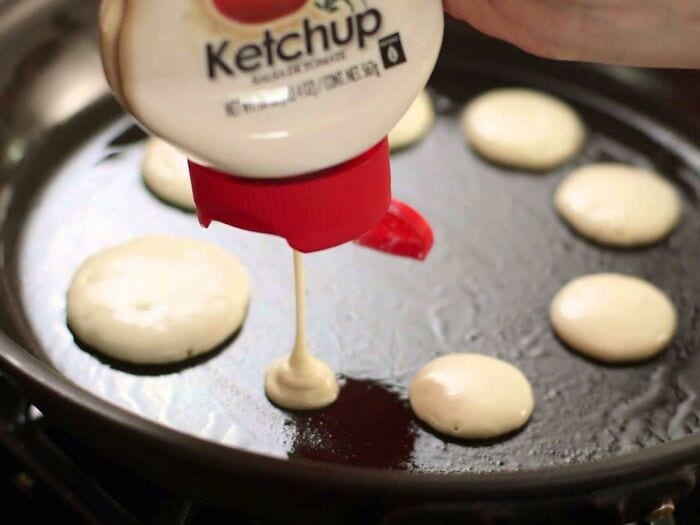 If you have emptied your entire ketchup bottle, don't throw it away because it has many other uses. It makes an excellent batter holder and dispenser. Use it the next time you prepare pancakes for the whole family for breakfast.
Sandwich and burger solution
One of the things that usually happens when you eat burgers and sandwiches is that all the things between the buns or the bread keep falling out. You have to be so careful that sometimes it's just difficult to enjoy your meal.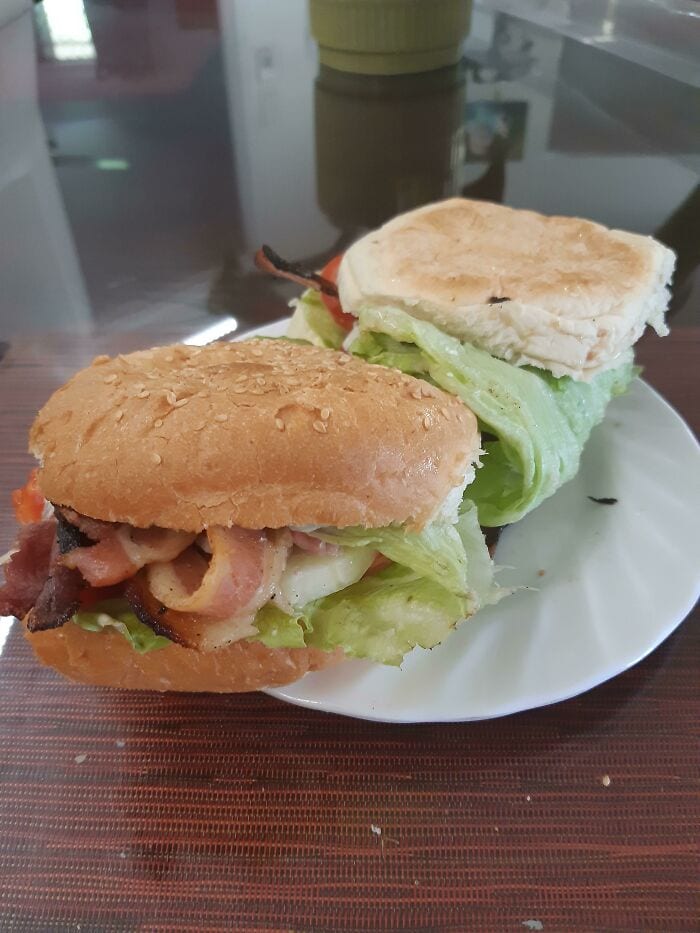 Well, the next time you prepare a sandwich or hamburger, make sure you wrap a piece of lettuce around one side of the sandwich or burger which will prevent all the delicious ingredients from falling out. If you want, you can just get rid the buns altogether.
Serve wine with frozen white grapes
Wines are meant to be served chilled. White wine, for example, needs to be chilled to sustain the acidity, as well as the delicate aromas. However, it shouldn't be served too cold because by then, the flavors become muted and hard to taste.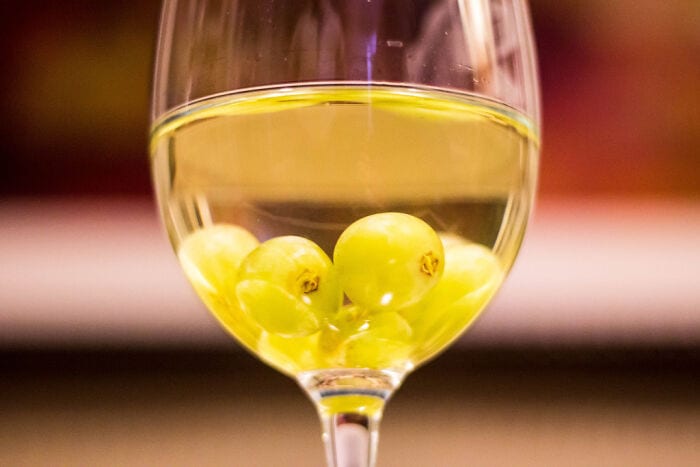 An excellent way to make sure wine is chilled is to keep some fresh white grapes in the freezer. After they are frozen, put two or three in a glass of white wine. Not only does it help chill the wine, you can also eat the wine-infused grape after.
Make some ravioli
Name Italy's best food imports and we are quite sure that pizza, pasta, ravioli, and gelato are going to be mentioned. Ravioli is a kind of small pasta that envelopes minced meat, fish, vegetables, or cheese, and is usually served with a sauce.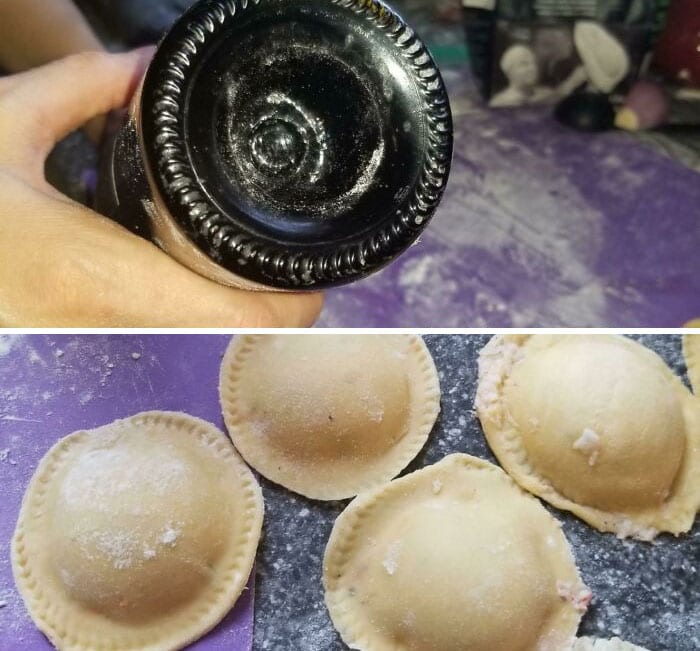 If you want to make ravioli from scratch at home instead of buying the ready-to-cook versions from the grocery, you'll be happy to know that the bottom of a glass bottle or something with a similar shape to a beer bottle makes a great press.
Tic Tac dispensers for your spices
Ah, Tic Tacs. They have been with us for so many years. They were originally called "refreshing mints" and are produced by Ferrero, the Italian candy makers. There are also the same company that produces Nutella, Kinder, and Ferrero Rocher.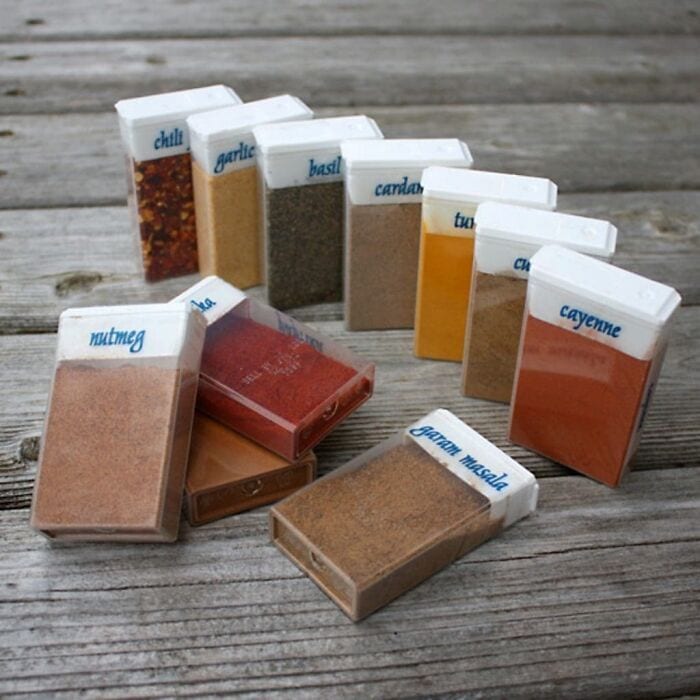 The boxes are colored, but Tic Tacs are generally white. One of the most well-known features of Tic Tacs is its box and dispenser. However, don't throw them away when they are empty because they make great containers for spices. Just make sure to label and clean them.
Tenderize your meat for more taste
Some people might say that pineapples on pizza is simply atrocious, but you can't deny the fact that pineapple has an important role to play when it comes to tenderizing meats. Yes, you heard that right! Pineapples for tenderizing meat!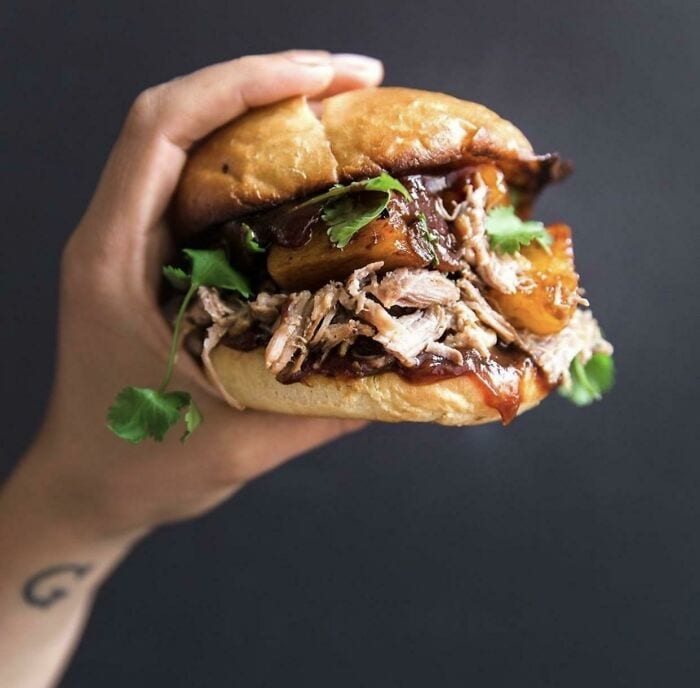 Adding fresh pineapple juice or crushed pineapples to meat marinades helps tenderize the meat. Pineapples also lends meat a natural sweetness which other ingredients can't give you the same way. Don't you just want to bite into that burger pictured above?
ANOTHER hack for storing spices
Storing spices has always been an issue for homeowners, even those with capacious kitchens. Thankfully, the Internet now has plenty of tutorials when it comes to storing spices, such as the Tic Tac hack, and we'd like to add one more to that. The more choices, the better, right?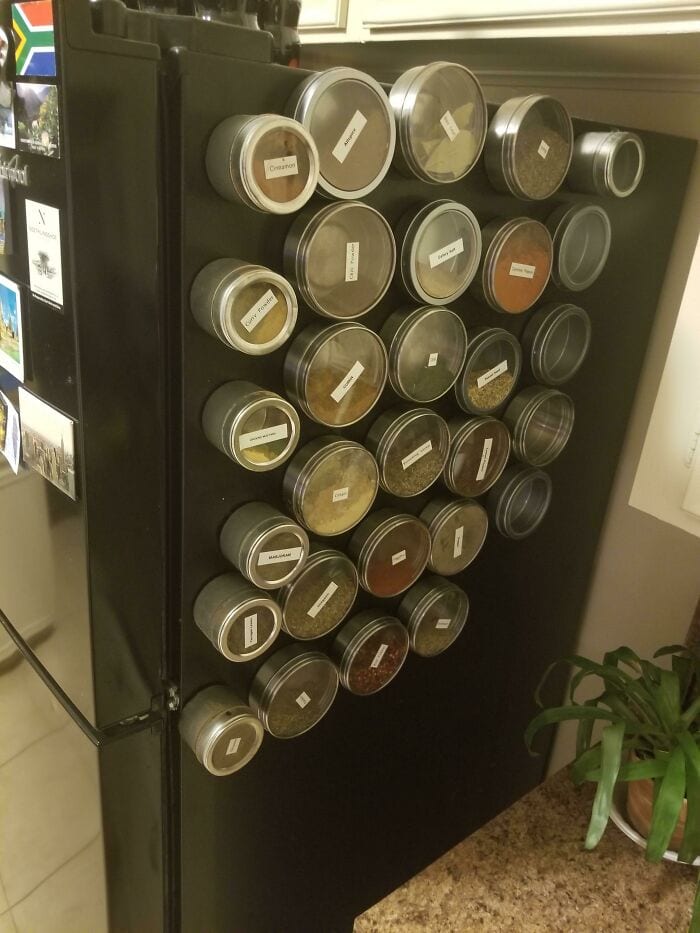 Put your spices in magnetic paperclip holders and label them correctly. Then you can just stick them to your fridge. Now you know where exactly your spices are. You can arrange them alphabetically or according to their frequency of usage.
Next time you heat your tacos, do this
Tacos are some of the best things to have come out of Mexico. This traditional Mexican dish consists of small hand-sized wheat or corn tortilla topped with different kinds of fillings. It is then folded and eaten by hand.
If we want yummy tacos, we don't need to go to a restaurant to get them. Most groceries now sell taco sets which can be easily prepared at home. The next time you cook tacos, look at this photo and you'll have a better idea on how to prepare the shells so they are crispier.
Make your ramen more nutritious
A cup of instant ramen makes for a good meal should you need something fast that can satisfy your hunger. However, if you look closely after you make a pack of plain ramen, you will realize that it doesn't pack a lot of nutrition. Thankfully, that can be addressed easily.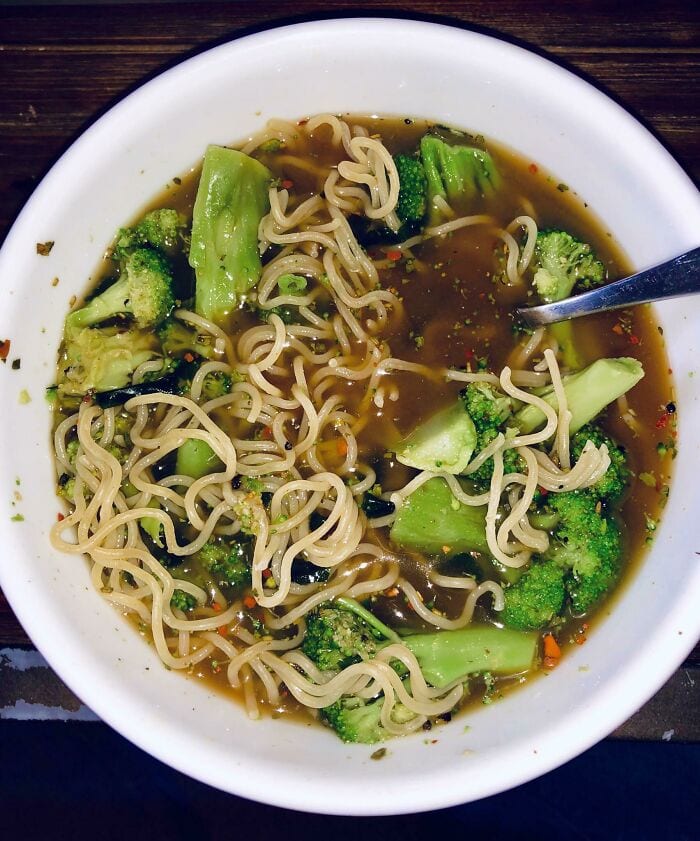 The next time you prepare a cup of instant ramen, be sure to add in a variety of veggies such as broccoli and mushroom. You can also put a few slices of ham. Not only will your ramen be more nutritious, it will also taste a lot better.
Make fancy pancakes
Most children become very picky with food at a certain age. Parents are often at a loss as to what to serve them. It's not a secret that children like colorful things, so if you they refuse to eat regular pancakes, you can make the pancakes look fancy.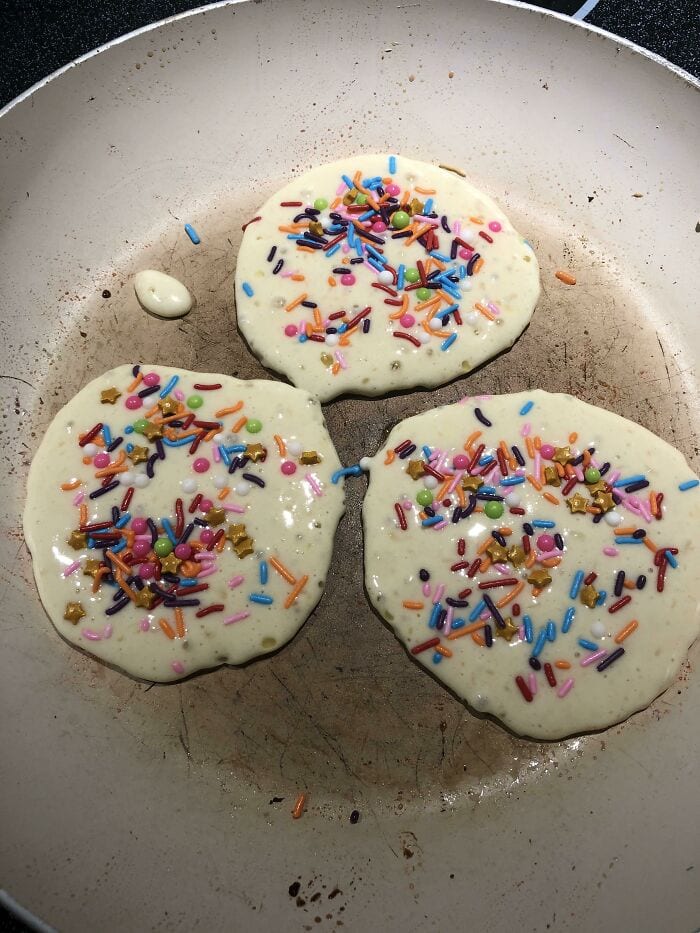 Add sprinkles on top of the pancakes and they will instantly become a fun treat that children will fight over. You can call them rainbow pancakes and make them on special days. You can also select sprinkles with lower sugar content.
Want to cut soft solid foods perfectly?
Soft foods can be a challenge to cut perfectly using a knife because they can easily crumble or lose their shape. A good solution for this is to use unscented dental floss, and by that we mean unused dental floss, of course.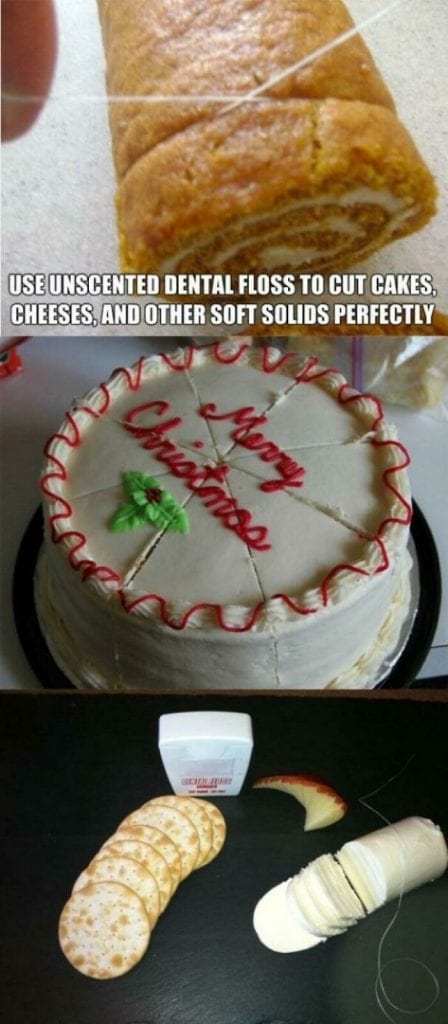 It can easily and perfectly cut cheeses, cakes, and other soft solids. Dental floss can also be used to cut through unbaked cinnamon rolls without you having to move a muscle. Try it next time, and you will see just how easy it is. It makes life a lot easier.
French toast in a waffle maker?
Every time people want to have a fancy breakfast at home, one of their go-to recipes is French Toast. Just think of all the goodness of sliced bread soaked in beaten eggs, vanilla, cinnamon, and milk and then pan fried to sweet goodness.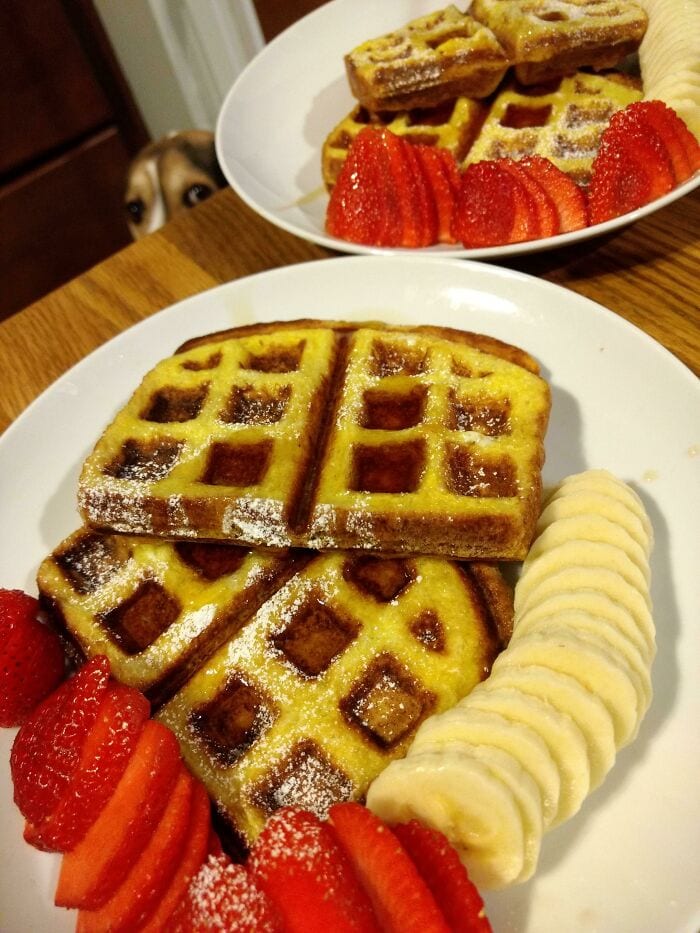 There is another excellent way to cook your French toast, and that's in a waffle maker. This may not be the conventional way of making it, but it's an excellent way of preparing toast. Just look at that doggo eyeing the goodies.
Make your cupcakes and muffins more filling
What is the difference between cupcakes and muffins? The texture of muffins in a little bit more hard when compared to a cupcake. They are dense like a loaf of bread and more filling as well. However, you wouldn't be able to tell just by looking at them.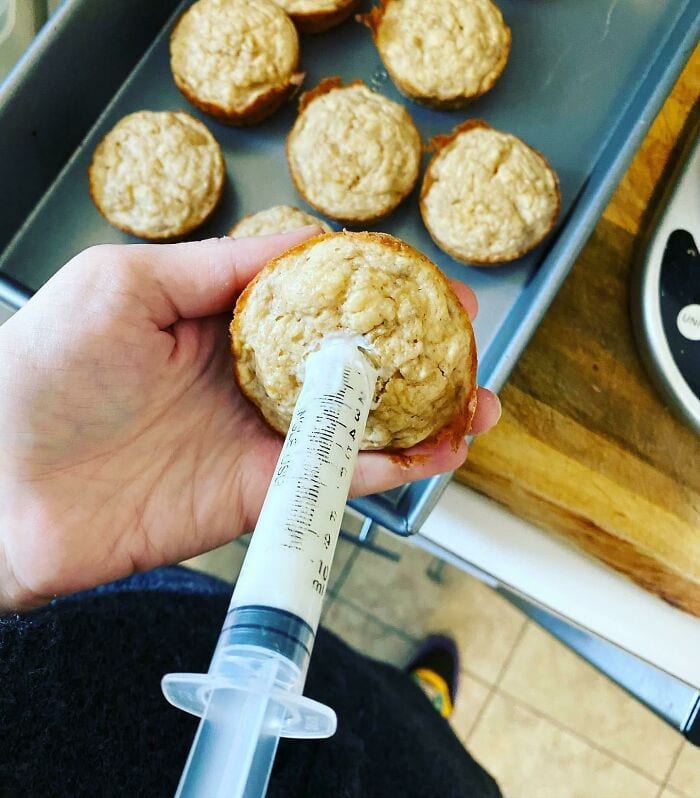 If you want to make muffins, cupcakes, and other pastries with a variety of fillings, you can use a needle-less medicine syringe. Not only is it a neater way of filling pastries, it is also easier, cheaper, and more precise.
Need a rolling pin for the dough?
Not everyone has rolling pins in their kitchen, especially recreational bakers who bake perhaps twice or three times a year. So, what do you do if you want to impress your date by making a dinner that's entirely from scratch?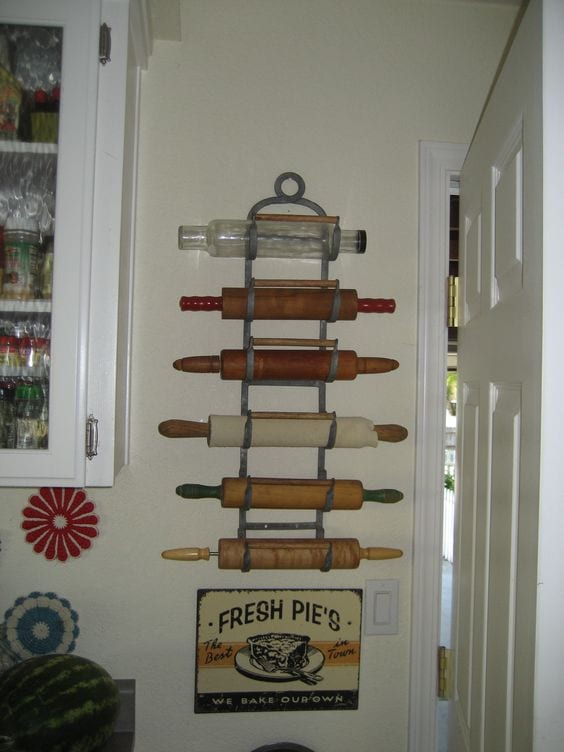 If you have a bottle of vodka or any liqueur at home, you can easily use it as a rolling pin. We know there are better chances of people having a liqueur bottle at home than a rolling pin. You can also use a syrup glass bottle.
Try this wrap hack
Wraps don't have to be messy and they don't have to be boring either. You can have fried egg, guacamole, as well and ham and cheese in just a single wrap! Wow, that's something we'd love, but how do you do that?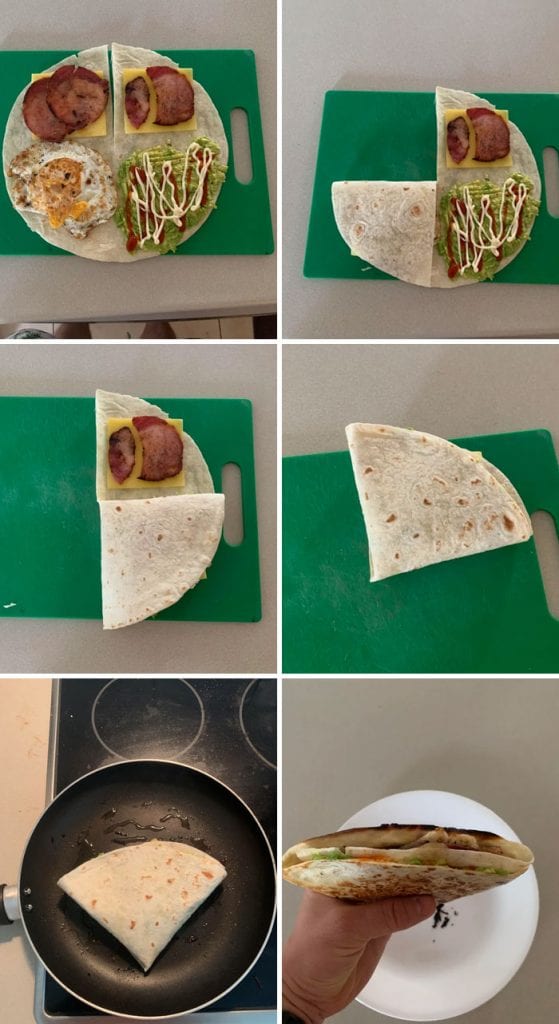 Just look at the photo above and it will serve as your guide. We'd love to have all those delicious flavors making a perfect symphony in our months. Just be aware of easily overloading your wrap. Don't get too excited.
#37 Bake a swirly cake
Swirly cakes look very fancy and makes it seem as if the person who baked the cake put in a little more effort and time to it. Want to make one of your own? You can do so by dividing your cake batter into two and simply layer the cake batter.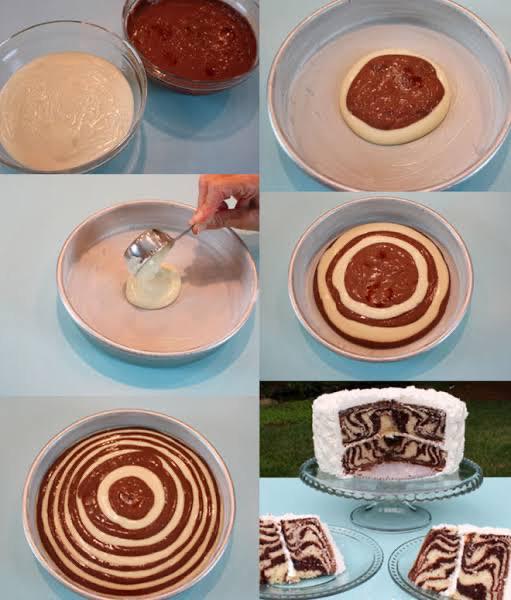 Alternately pour the batter on your pan and put the cake into the oven. You'll be delighted to slice into the cake and see beautiful swirls. It makes the cake look fancier too. You can never go wrong with a swirly cake for any occasion.
Gingerbread and reindeer cookies
One of the best things about the Christmas holiday is eating, wrapping presents, and preparing holiday treats for both adults and children. It's a special occasion that deserves special culinary delights, and decorated Christmas cookies are always a hit.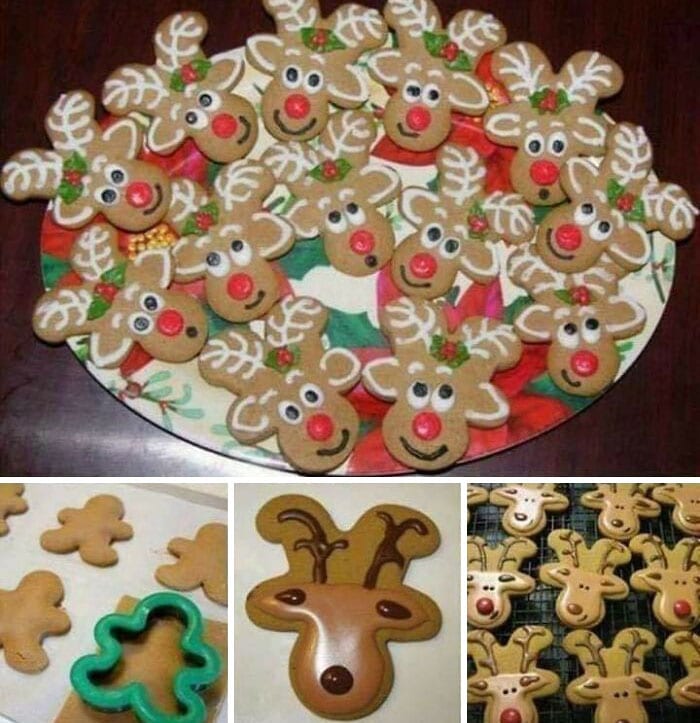 Some of the most popular symbols of Christmas are the gingerbread man and reindeers. If you love to bake cookies and own a gingerbread man cookie cutter, you'll be happy to know that you can use the same cutter to make reindeer cookies.
#39 Anchor your strainer
For those of us who have been unfortunate enough to purchase strainers without hooks to anchor them on the bowl or pan, there is a solution. No, you don't need to throw your strainer and buy an entire new one. We have a cheap fix for you.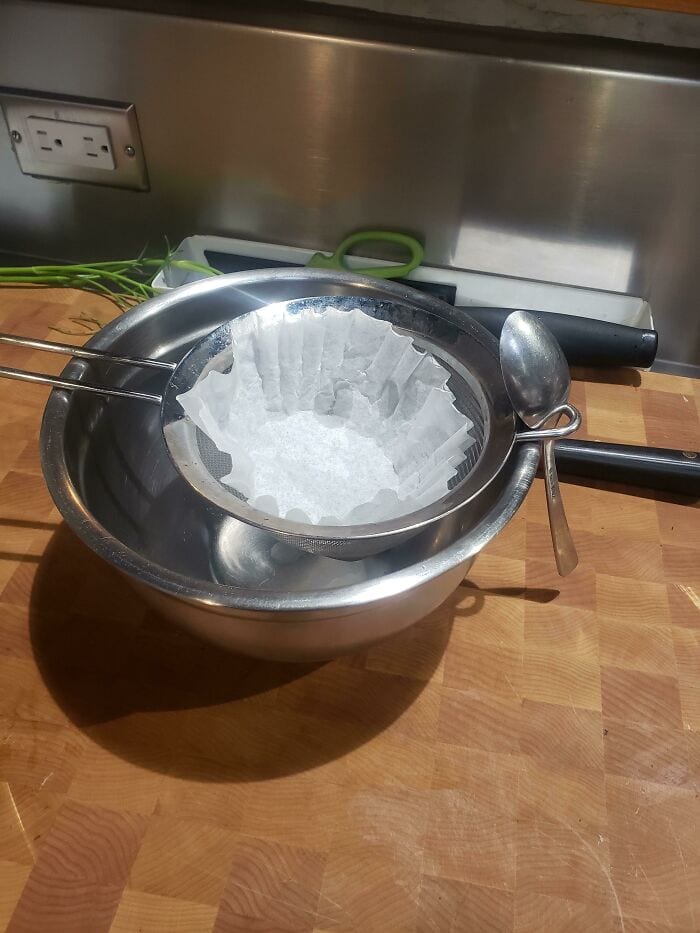 You can use the same strainer and anchor it with the use of a spoon. This will prevent the strainer from slipping. Now, you don't need to call someone else to come help you with the strainer. You can easily do it yourself.
Keep your Aldi pasta sauce jar
A lot of people like to throw things away, but perhaps next time, before we do this, we think long and hard if the items we want to throw away can still be reused. This is a good way to prevent waste and minimize trash.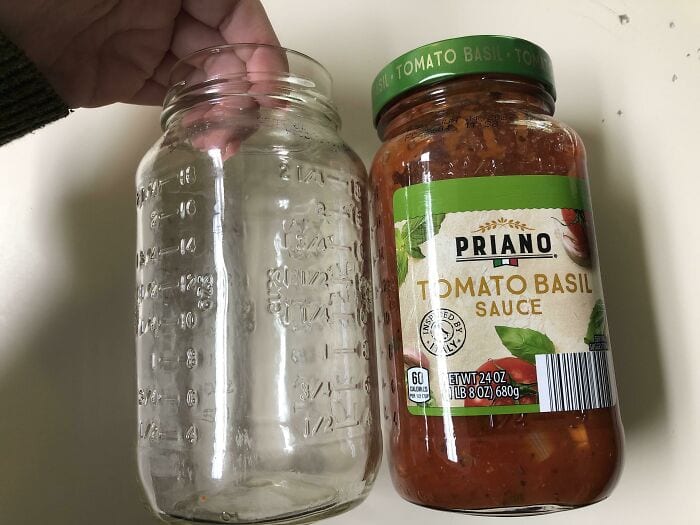 One thing you can keep in your kitchen is the Aldi pasta sauce jar. When you remove the label sticker, you'll see tiny measurements on the jar. The jars can double as liquid measuring cups so you don't have to purchase a separate one.
We never knew this!
Now this is a kitchen and food hack that is very useful, especially for those who don't have a big oven. If you want to serve pizza for more than a dozen people, you'd naturally need a big pizza or several pizzas to make sure everyone is satiated.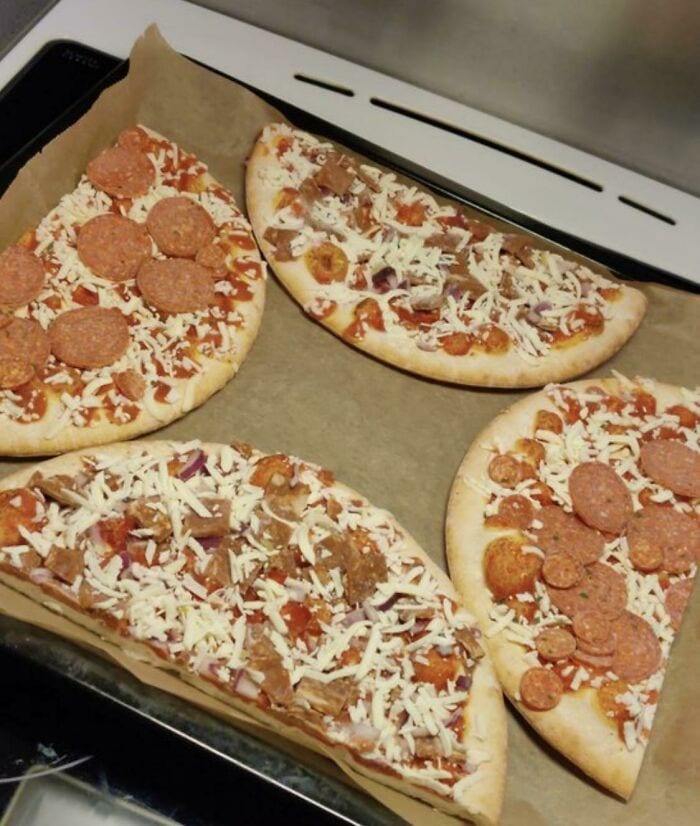 Even if you only have a single tray, that shouldn't be a problem. Just cut your pizza in half and place them on the sides as in the photo, and instead of just reheating a single frozen pizza, you'd be able to reheat two at the same time!
A baby monitor is very handy
A baby monitor is a handy thing to have in the home because it can be used for making sure that the baby is safe, as well as a variety of other things. If you are trying to keep an eye on your grill or smoker while working on something else, you can use a baby monitor.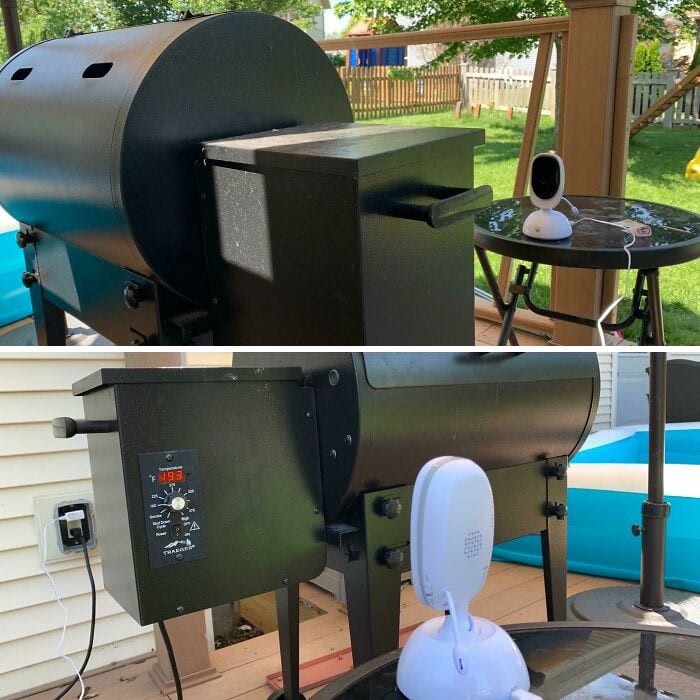 Yup, a baby monitor. You can't spend hours in front of your smoker watching over the temperature, so why not let the baby monitor to do the job for you. Just position it correctly as in the photo, and you'll be able to check on it from time to time.
S'mores with ice cream cones
One dessert that is easy to prepare in which people can't get enough of are s'mores. They first made their appearance in a cookbook in the early 1920s, and back then they used to be a caked Graham Cracker Sandwich.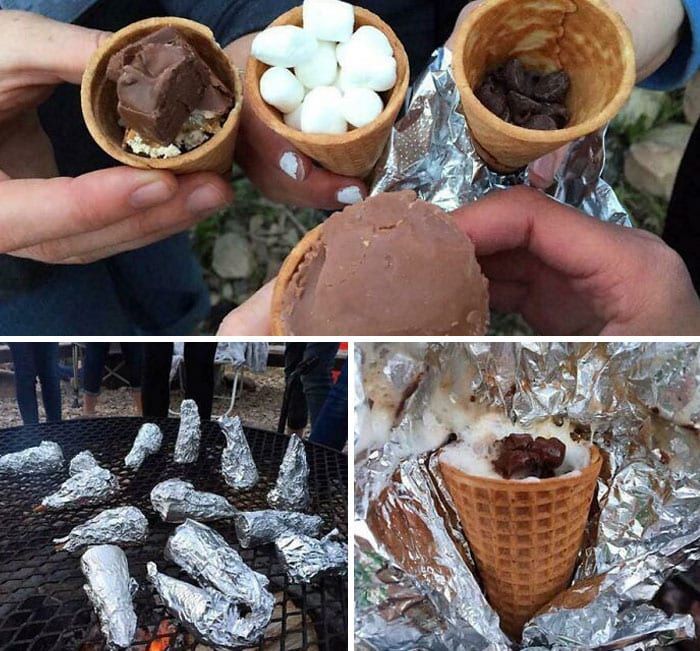 It was not until 1956 when they started to be called S'mores. Instead of graham crackers, you can also try making s'mores with ice cream cones. Just wrap them in foil, and put them on the grill, and you have neat and easy-to-eat s'mores.
Cook crispy and less oily bacon
The first to create one of the earlies forms of bacon from cured pork bellies with salt were the Chinese. There are also plenty of speculations and legends that the Greeks and Romans learned to produce bacon through conquests in the Middle East.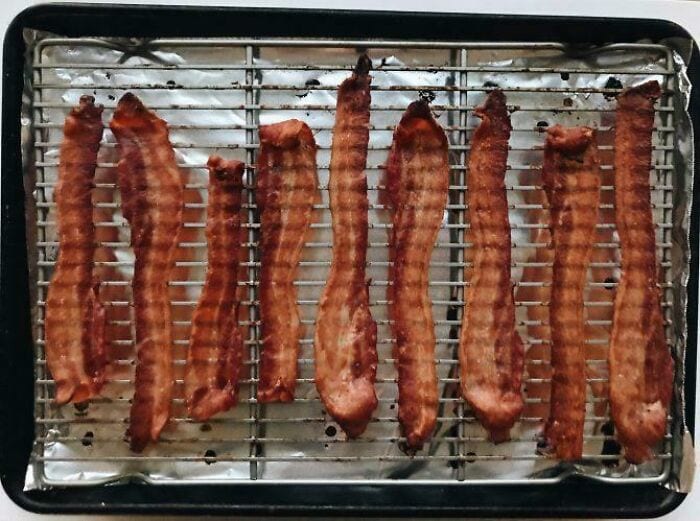 There may be plenty of stories with regards to the origin of bacon, but one thing's for sure, if you want your bacon crispy and less oily, you should put them on a grill that has a tray underneath. This will allow air to circulate around so your bacon even smokes.
Make excellent cannolis at home
The cannoli is a tubular pasta shell that is about four inches long. It is filled with ricotta cheese, nuts, chocolate, citron, and other fillings, then deep-fried. It is a traditional Italian dessert that rivals gelato and tiramisu, and is extremely popularity.
This fellow who dove into cheesemaking during quarantine shares a useful cannoli hack. If you don't have the tubes, you can create a makeshift one by using aluminum foil. Just roll the foil up in cylinders and wrap the dough around it.
Good to know
We all buy canned goods, dried food, pasta, and other preserved products. We can easily reach for them in case we are pressed for time and still be able to pull off a decent meal. We've often heard people saying that you can still use them even if they are past their expiration date, but don't quote us on that.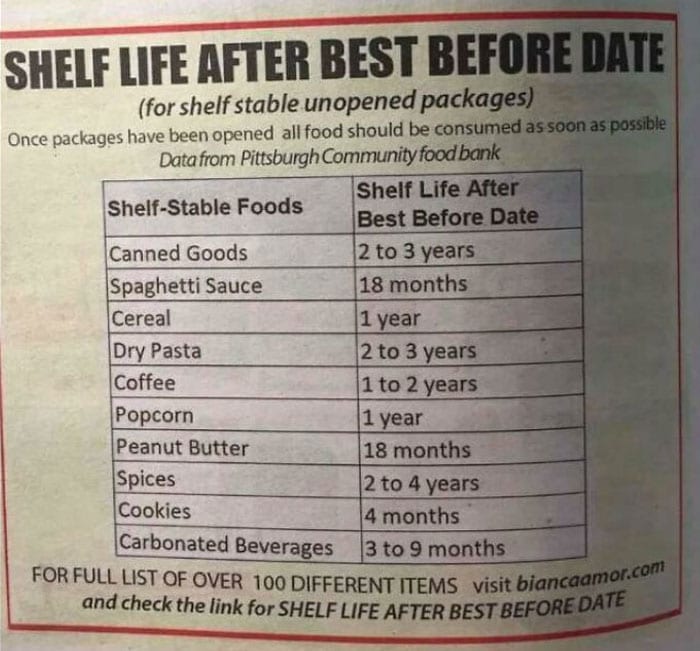 But how exactly long after the expiration date can they still be used? There's some dispute about the dates, and this guide aims to put to bed all those arguments. Here is a guide you can print and put somewhere in the kitchen.