It is Better to Give Than to Receive
By Doreen R July 30, 2020
---
Be the Change You Want to See in the World
Sure, we all know that Brad and Angie didn't have their 'happily ever after' ending, but man, when they were together, they were a sight to behold. Whether you're on Team Jen or Team Angie, the global difference that Brad Pitt and Angelina Jolie are jointly responsible for can't be argued.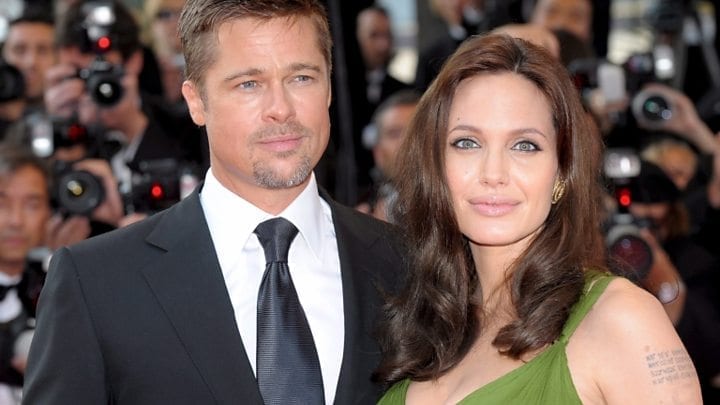 To name just a few of their humanitarian deeds: Millions of dollars have been donated to various charitable organizations, including Doctors Without Borders. In 2001 Jolie was named UNHCR Goodwill Ambassador, and the couple founded the Maddox Jolie Pitt Foundation in 2006. In total, while they were together, they had given more than $40 million to worthwhile causes around the globe.
The Fund that Keeps on Giving
Talk show host Ellen Degeneres and her wife Portia De Rossi co-founded the Ellen Fund in 2018 or rather de Rossi gifted the foundation to Ellen. The fund is a major proponent of all efforts relating to global conservation and works towards saving and protecting endangered species.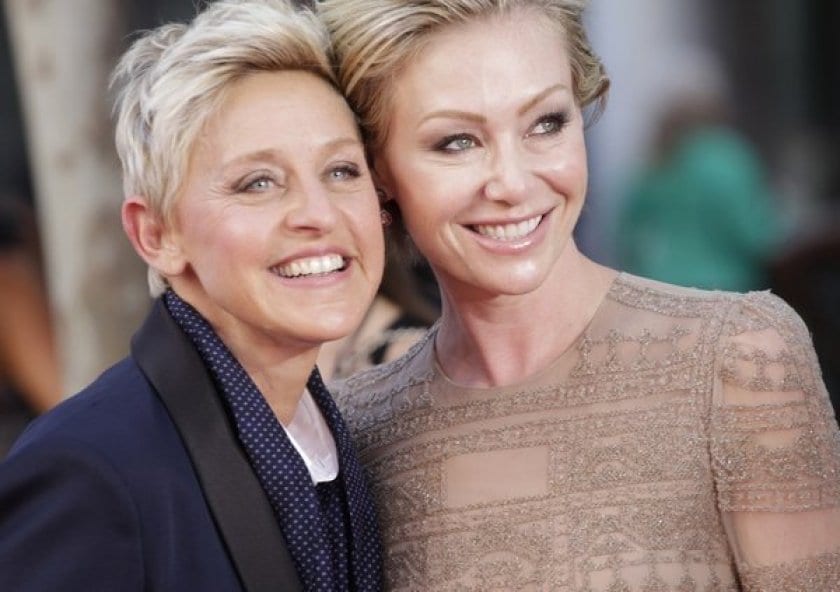 But it's not just a love of animals, who benefit from their generosity, they also contribute to a variety of other causes. In April 2020, they donated $1 million to various organizations and charities aiding those affected by Covid-19. And, let's not forget the countless good deeds we were lucky to witness on her famed talk show.
May the Force Be With Him, Always
Creator of Star Wars, George Lucas, produced a worldwide phenomenon with his intergalactic franchise that has intrigued fans of all ages. But that's not all the famous filmmaker has accomplished. He also has an unselfish and philanthropic side to him, that is as big as any galaxy, far, far away.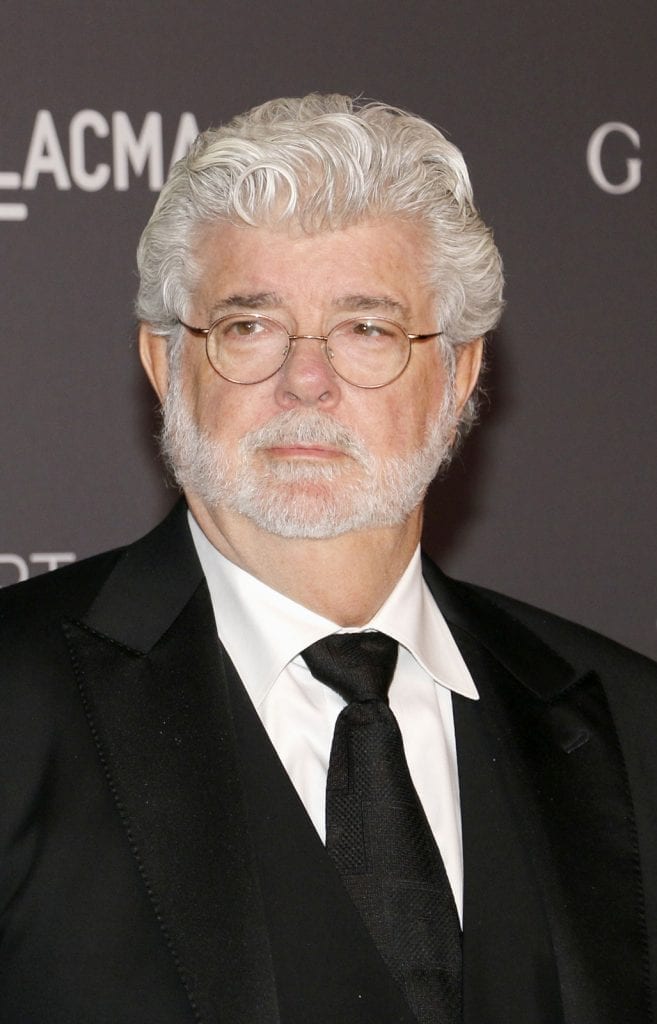 The billionaire creator of Indiana Jones in 2010 vowed to donate some $4.5 billion to nonprofit organizations with a focus on educating youth. Lucas' passion for education stems back to 1991 when he founded Edutopia, also a nonprofit that pushes for innovation in schools.
The Baldwin's Patronage Knows No Bounds
Power couple Hilaria and Alec Baldwin are known for more than their love of all things yoga, having lots of kids, and looking good when gracing the red carpet. They also know that there's more to life than just living well and looking great while doing so.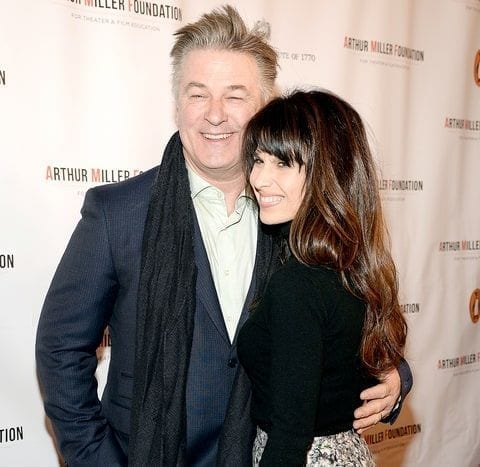 The couple founded The Hilaria and Alec Baldwin Foundation in 2006. They have had the fortune of aiding many sectors, including arts, education, grant assistance, and of course, The Carol M. Baldwin Breast Cancer Research Fund, which is named after Alec's beloved mom which is vigilant in finding a cure for breast cancer.
This Couple Deserves a Halo or Two
Iconic duo Beyonce and Jay-Z's contribution to the music world is impressive, that's not in question. But, what is even more impressive is that despite their lavish lifestyle, they never forget those less fortunate. They are ardent supporters of many worthwhile charities and organizations.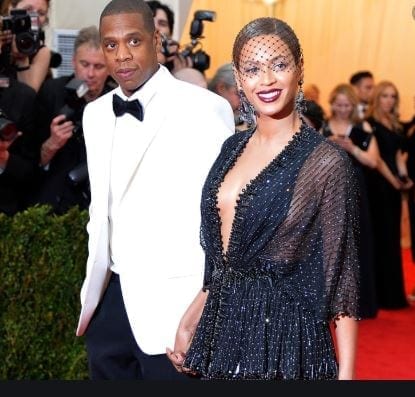 They collectively use their celebrity and social media following and put it to good use, by showing they are true champions of the causes close to their hearts. In 2017 they visited and supported Haitians following a devastating hurricane. They are devoted to a wide variety of causes, which are too long to list here, but include GLAAD, Red Cross, Artists for Peace and Justice, and so many more.
The Athlete with a Heart of Gold
Some of us have opinions about the inflated salaries of athletes and the message that might send to future stars of the NBA, NFL, or MLB. But, it's what you do with that paycheck that counts, as former NFL Quarterback and civil rights activist Colin Kaepernick proves.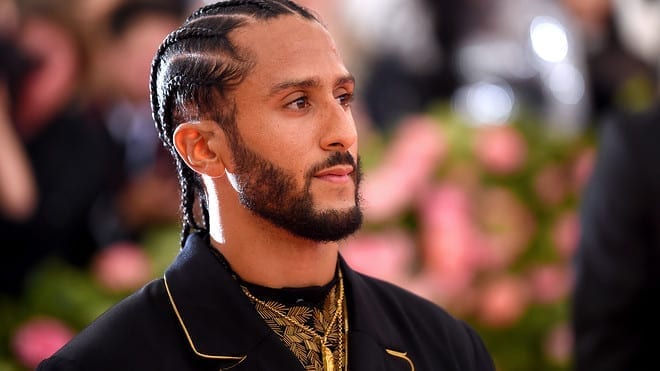 Throughout 2018 alone, the famed athlete gave away over a million dollars to a large number of charities. The issues close to Kaepernick include educating youth and matters relating to social injustice. While he doesn't speak much publicly, he's gone about doing good deeds quietly, letting his actions do the talking.
Maybe this Author Should Write a Guide to Giving and Doing
Bestselling author James Patterson has over 350 million books in print. The author has demonstrated that doing for others is often-times more rewarding than gratifying his millions of readers with his latest novel. The author of '4th of July' and 'Kiss the Girls' is a stout supporter of Feed the Children and The United Service Organization, but it doesn't stop there.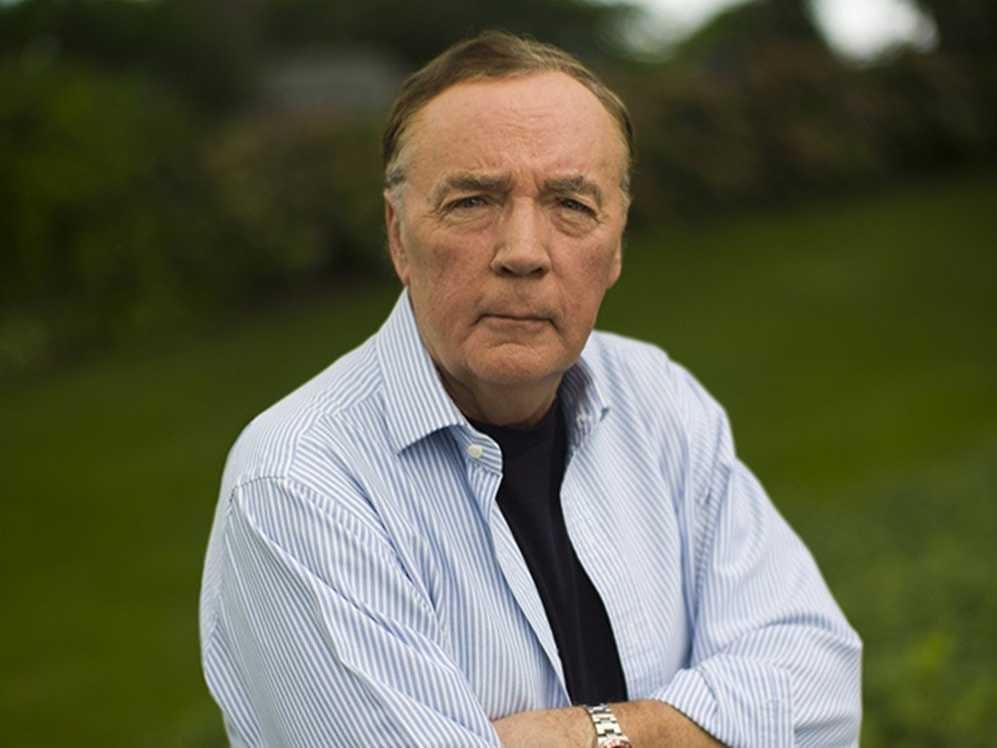 The Patterson Family Foundation offers scholarships to many colleges and universities across the nation. Over the years, Patterson has given over a million books to schools and students. In 2014 and 2015 alone, the author donated over $4 million to school libraries, bookstores, and their employees. Homicide Detective Alex Cross would be proud.
Giving Back is Where it's At
Actress Jami Gertz and financial mogul husband Tony Ressler are no slouches when it comes to giving back. In 2012 the couple topped the Giving Back Fund's list of benefactors with a whopping $10.6 million donation. This humble and unpretentious couple is shining a light on multi-billionaires with hearts of gold.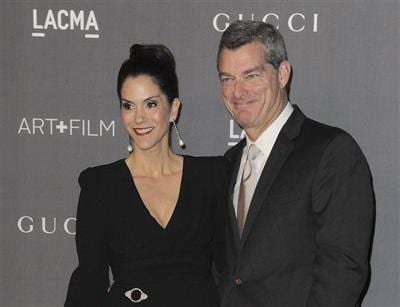 The actress and her private equity investor hubby have many issues that are near and dear to their hearts. They've given with an open hand to many worthwhile causes, including Ceder Sinai Medical Center and the L.A. County Museum of Art.
The One Recipe that Never Fails
Watching famed chef Jamie Oliver cook has us not only drooling, but running out to buy his cookbooks in hopes of replicating his fresh and easy cooking style and finesse. But what really tugs at our heartstrings is seeing how he doesn't forget those who are less fortunate.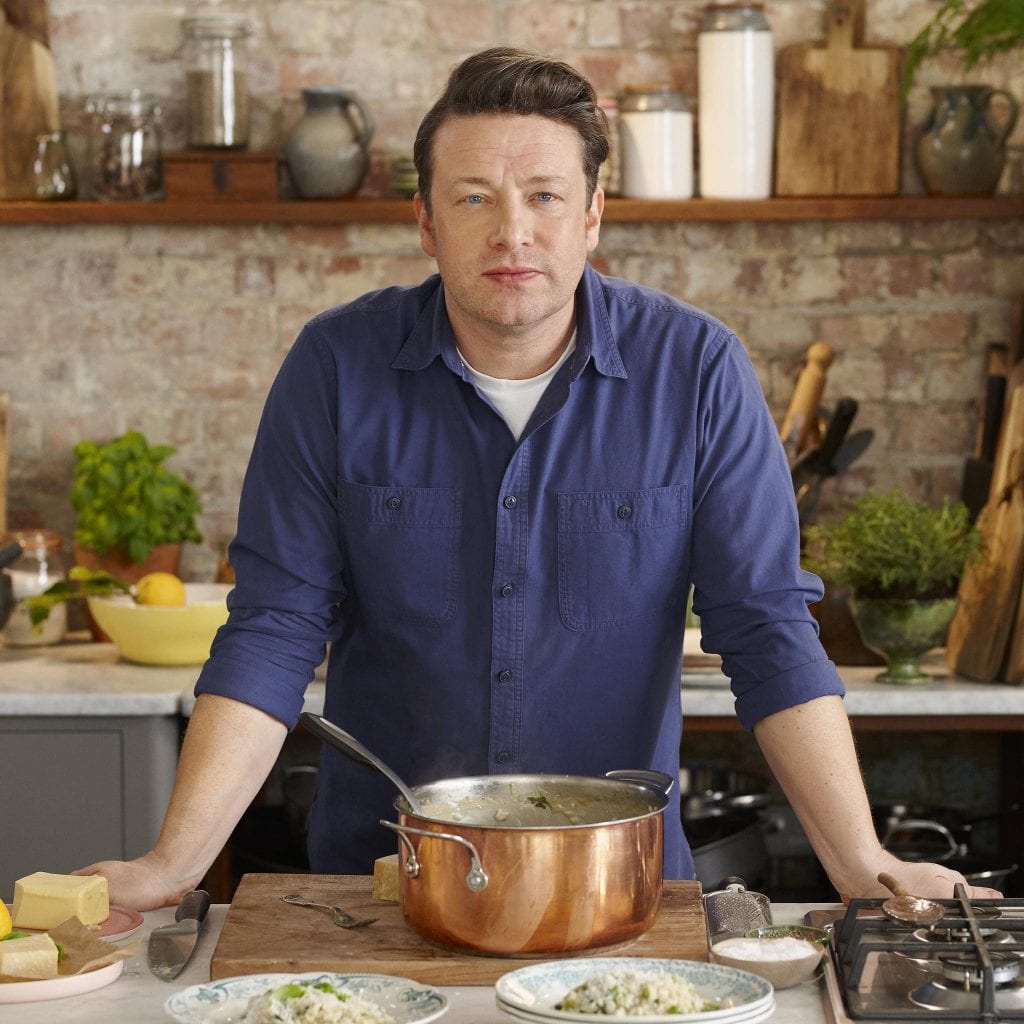 Oliver's net worth is reported to be upwards of $300 million, and he's happy to share his good fortune. While we all enjoyed his reality cooking competition 15, we were doubly impressed that his self-named foundation is also a full-fledged fund that trains young chefs from underprivileged backgrounds. And, his Jamie Oliver Food Foundation is a leader in educating schools and other youth-related organizations on the importance of healthy eating.
Miley Cyrus Proves Why We Can't Stop
Singer and former tween icon, aka Hannah Montana, is all grown up now and shows she's a "Wrecking Ball" to be reckoned with. In 2014, the sometimes controversial, but always entertaining, Cyrus founded the Happy Hippie Foundation. In 2014 alone, the foundation graciously donated 40,000 meals to homeless youth.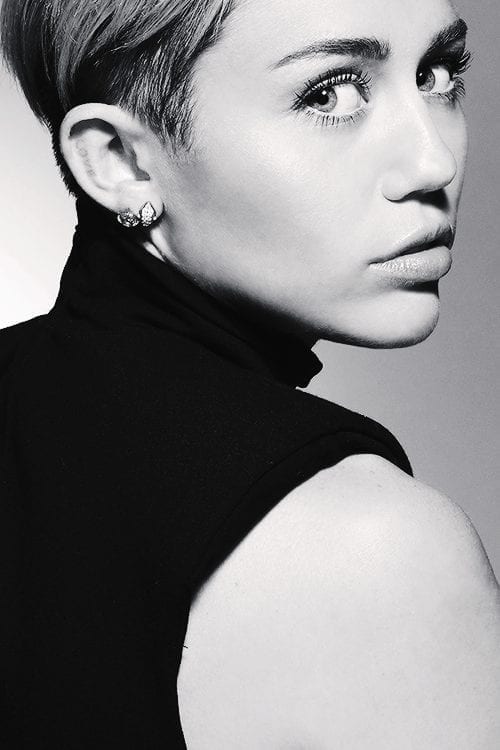 The singer is a committed supporter of various charities, including Stand Up to Cancer and the Muhammad Ali Parkinson Center. Cyrus has also assisted countless Californians who lost their homes in the recent wildfires. She is also a significant backer of the YWCA and Youth Service America and doesn't shy away from urging others to do their part.
Million Dollar Baby Shows Us the Way
The star of 'Shawshank Redemption' and 'Million Dollar Baby,' Morgan Freeman is a top-notched actor, no debating that. It's the over 20 charities and foundations that Freeman backs on a regular basis that impress us as much as his filmography.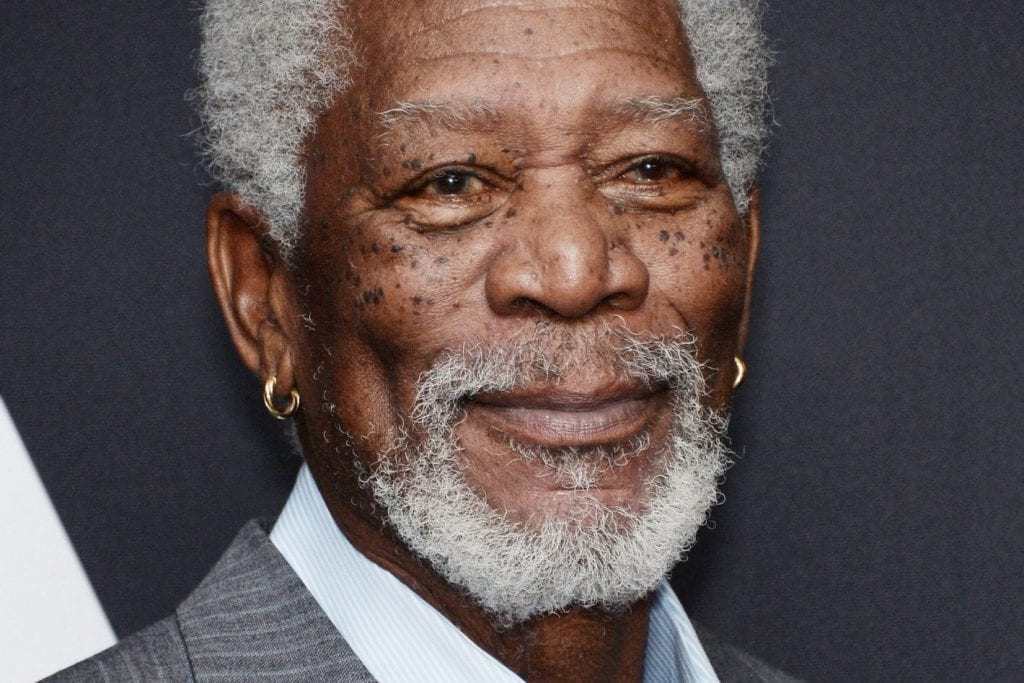 The actor, who played God, shows us all how to spread the love. He's advocated for Stand Up to Cancer, The American Red Cross, Grenada Relief Fund, just to name a few. He's also on the Board of Directors of Earth Biofuels, a foundation that promotes clean-burning fuel across America.
Literacy is a Major Cause for this Best Selling Author
Queen of romance novels, Nora Roberts, knows a thing or two about matters of the heart. The best selling author isn't resting on her writing laurels and has an ongoing list of charities and causes, which focus primarily on literacy and humanitarian aid.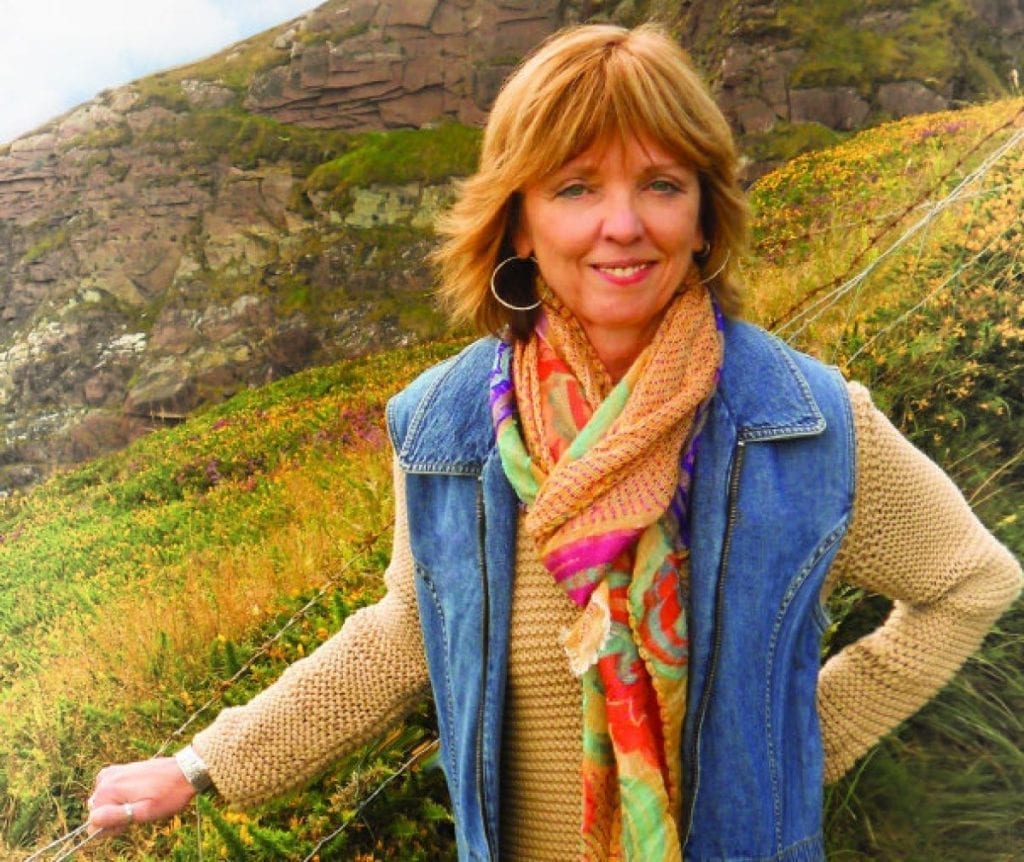 In 2001 Nora Roberts founded the Nora Roberts Foundation, aka NRF. The businesswoman and acclaimed author rallies for issues relating to children and literacy. In 2018 the NRF donated $250k to Holy Cross Hospital to expand and renovate their maternity wing. Her foundation also selflessly backs many public libraries throughout the US.
Here Comes the Sun and a Starr
Former Beatle Ringo Starr and his wife Barbara Bach founded the Lotus Foundation, which maintains a strong focus on family and children's welfare, addiction recovery, and women's issues, among others. The couple also supports WaterAid, an organization that provides safe drinking water to poverty-stricken areas.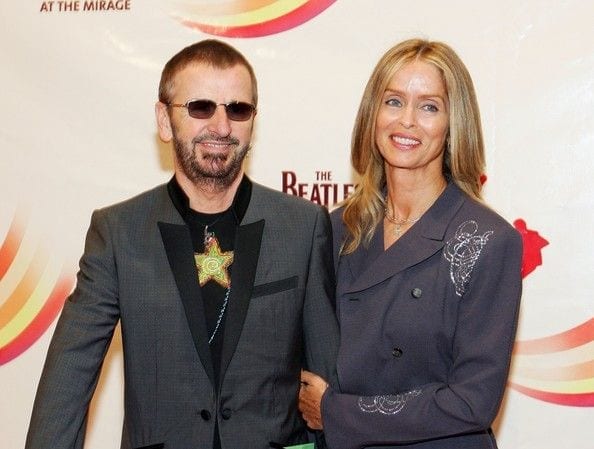 The musician, who was an integral member of the Fab Four, is an accomplished singer in his own rights. Starr uses his celebrity to bring attention to many needed issues. Starr and his wife are zealous supporters of many charities, including AMFAR, Mines Advisory Group, Elevate Hope Foundation.
Paul McCartney Shows it's More Important to Do than Just Say Say Say
Sir Paul McCartney, of The Beatles and Wings, can educate the masses when it comes to animal rights. Rumor has it McCartney may even be the driving force behind 'Meatless Mondays.' He's a keen supporter of close to 50 charities. He doesn't like to use his name and clout to make waves when it comes to doing good, but no good deed goes unnoticed.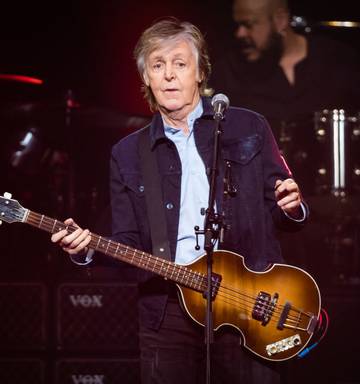 It's never been settled if he's the cutest Beatle or not. Still, we're not questioning the fact that he's an avid benefactor of many worthwhile organizations including, but not limited to, PETA, City of Hope, Greenpeace, TigerTime, and the Prince's Trust. The animal rights warrior has also recently stated that he would boycott any organization or charity that conducts research using animals.
Shin Min Ah Prefers to Donate Quietly
South Korean model and actress Shin Min Ah made media headlines in 2016 when it was discovered she was secretly donating large sums of money to worthy foundations and charities. Causes close to Ah's heart include paying the heating bills for less fortunate elderly, supporting needy children, and even building a school in Nepal.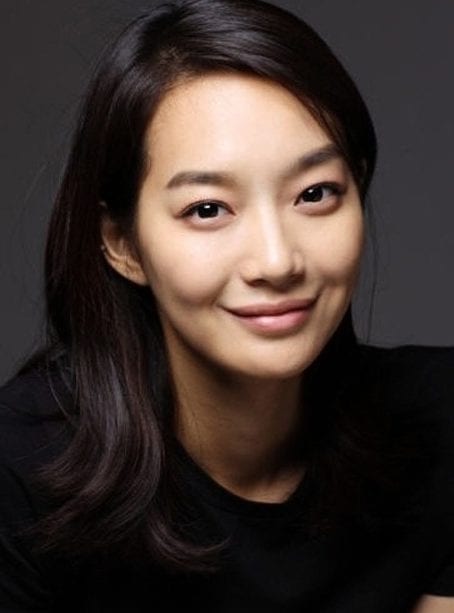 It was reported that the model/actress had donated close to $1.5 million over an 8 year period. While she's not thrilled the news got out, she is hoping that her fans and social media followers will follow suit and give for the sake of giving and not for publicity or to get a pat on the back.
A Girl's Girl Who Knows When to Lend a Helping Hand
Fans of Taylor Swift, aka Swifties, dare you to say something unkind about this talented musician and dedicated altruist. Topping her list of important causes has to be her 2007 campaign to protect young children and teens and eradicate online pedophiles and predators.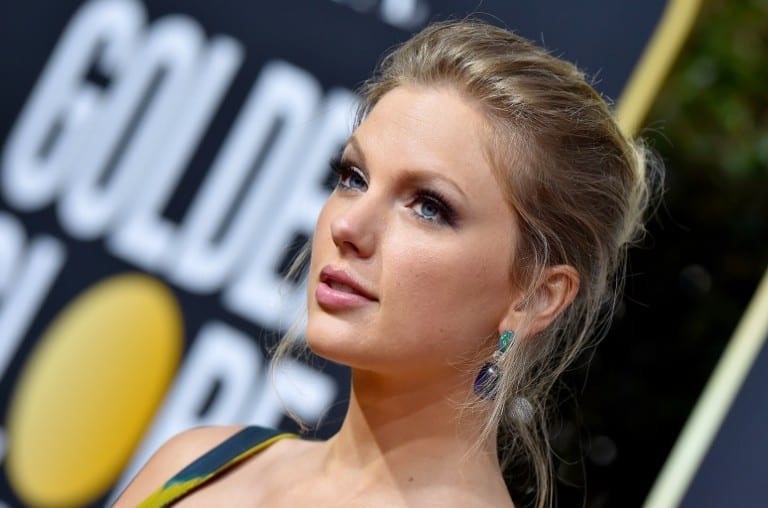 Swift happily donated her prom dress to raise funds for DonateMyDress.org and garnered $1,200. Her hometown public library was the lucky recipient of $70,000 worth of books. The singer doesn't just help friends and family; she also supported a fan by gifting her over $15,000 to help while her mother lay in a 3-year-long coma. Swift supports more than 30 causes, including PETA, MusicCares, Children in Need, and UNICEF.
Give Till Your Pink in the Face
Alecia Beth Moore, aka Pink, is an award-winning singer and songwriter. She's got millions of followers on social media and is quick to share her personal life with us, and we adore her for it. Another reason to get on Pink's team has to be the admirable way she gives and supports many causes.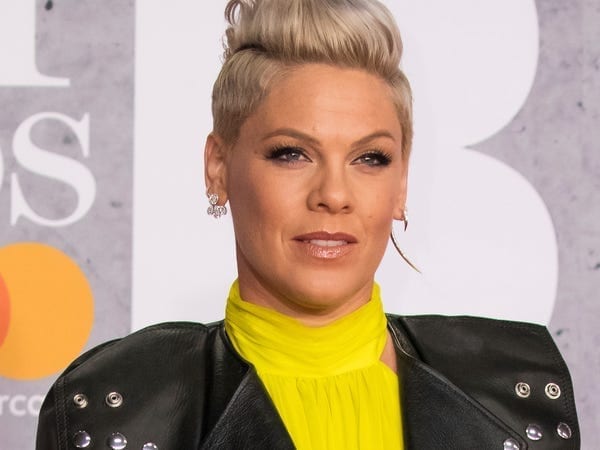 With close to 20 million albums sold, a score of top-10 hits, this mom, wife, and singer manages to find time to help others. In 2017 she donated $500k to hurricane victims. She is a welcome benefactor to some 30 charities, including GLAAD, UNICEF, UNESCO, and Save the Children, among others.
The Sky's the Limit for Richard Branson
Sir Richard Branson has an impressive resume and is a self-made billionaire, who enjoys the good life. Branson also knows that there's much more to life than just living well and making money. The founder of the Virgin Group has vowed to donate at least $3 billion in efforts to reduce global warming. Considering what Branson's accomplished to date, we do not doubt him.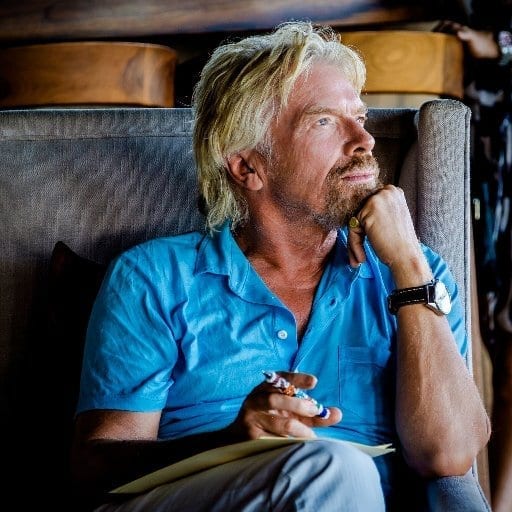 At the age of 17, long before Branson made his fortune, he founded his first charity, 'Student Valley Centre.' He is a committed supporter of charities in Africa, where the aim is educating underprivileged children in the region. Virgin Unite was established in 2004 with the intent of having his staff champion social issues around the globe.
The Supermodel that's Also a Super-Samaritan
Think back to the first time you heard the saying 'Never judge a book by its cover.' Those of us who have opinions about supermodels should take note. Brazilian model Giselle Bundchen is also a best-selling author, global environmentalist, and yes, a philanthropist. Giselle puts her celebrity status to good use by bringing awareness to many causes. She always stresses how we, as a society, need to do our part.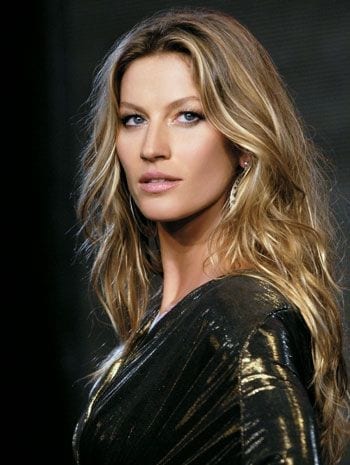 Of the many charities that Bundchen backs, some are especially close to her heart, including; The Luz (Light) Foundation, Zero Hunger Program, St. Judes Children's Research Hospital, and UNEP. She was also the spokeswoman for Fashion Targets Breast Cancer.
She Does a Lot More Than Just Act
You have to be living under a rock to have never seen a Meryl Streep film, but how many of you know that she and husband Donald Gummer are also true philanthropists? Streep has been touted the greatest living actress of all time, but she's been keeping us in the dark when it comes to the millions of dollars she and her husband have donated over the years.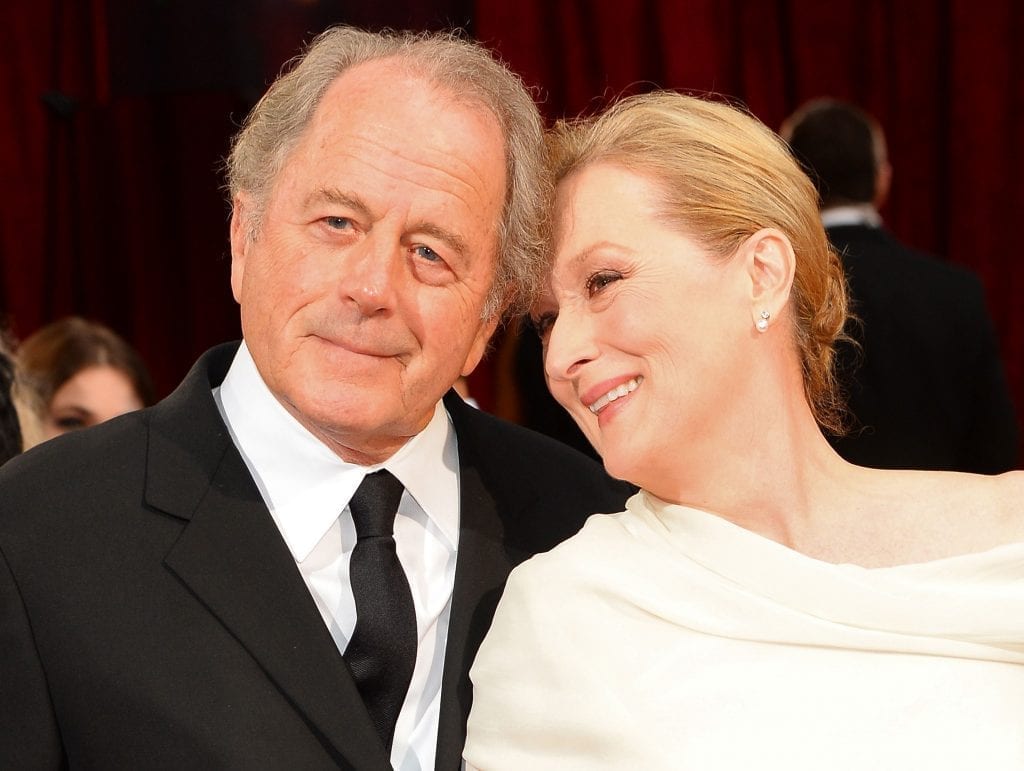 The Streep-Gummers are faithful supporters of many worthwhile causes and foundations, including Girl Up, which focuses on empowering women. Streep is extremely proud to be the National Spokeswoman for the National Women's History Museum, where she has given of her time and money and was also host at their many events.
When it Comes to Giving, Jennifer Lawrence isn't Playing (Hunger) Games.
Acclaimed actress and outspoken feminist Jennifer Lawrence proves she's so much more than a glamorous movie star. The Jennifer Lawrence Foundation is a shining example of empowering women and the importance of affecting young lives in a positive and productive way.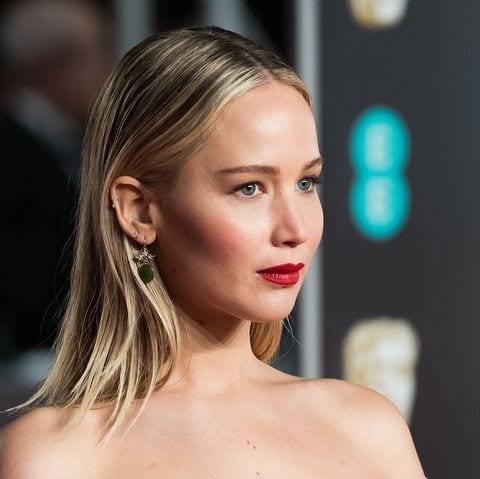 Alongside her personal foundation, she is also a committed supporter giving both her time and much-needed funds to Feeding America, The Thirst Project, Norton Children's Hospital, and many others. In 2016, she generously gifted $2 million to Kosair Children's Hospital to build a cardiac ICU.
On or Off the Court LeBron James is Scoring Big Time
LA Laker LeBron James is as dominant as ever, and watching him take command of the court is a treat for sports fans worldwide. James has been fortunate in his career and wants to ensure that others get to reap the rewards as well.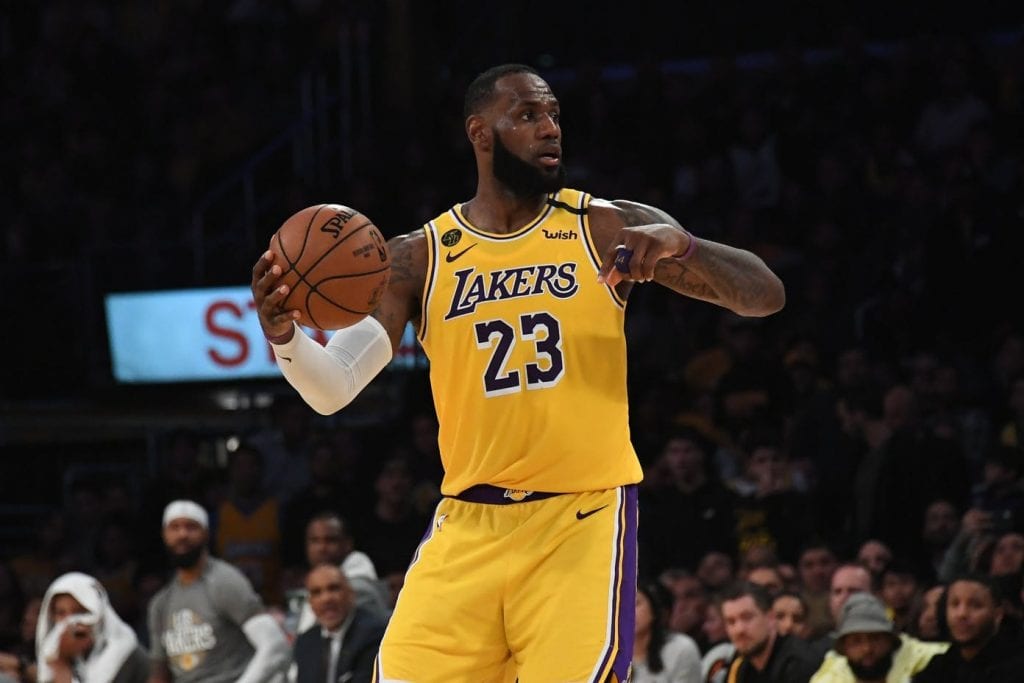 The LeBron James Family Foundation was established with the goal of giving underprivileged youth in James' hometown of Akron, Ohio, the best future possible. In 2016 the foundation promised to provide full scholarships to some 1,100 students, and it looks like this athlete is true to his word.
This Guy Can Date Super Models and Support a Worthy Cause at the Same Time, Talk About Multi-Tasking
Leonardo DiCaprio stole our hearts in 'Titanic" and had many of us questioning our morals in "The Wolf of Wall Street." However, when it comes to paying it forward, Leo's got us all in his corner. The Leonardo DiCaprio Foundation has partnered with Earth Alliance, making him a leader on all matters relating to climate change and environmental issues around the globe.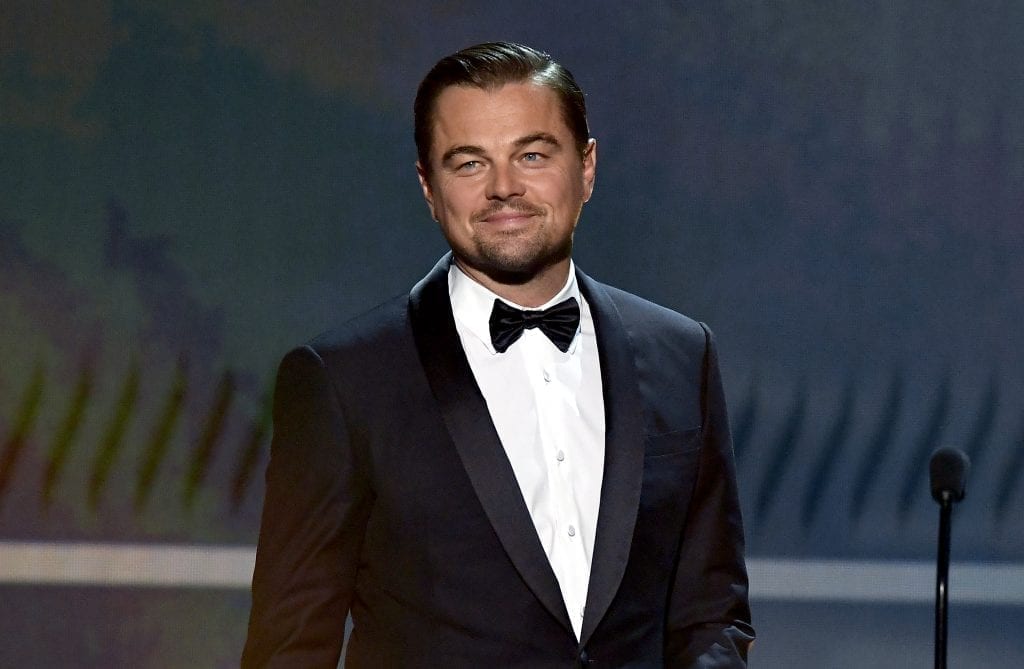 By 2018 his charity contributed over $100 million and continues to make great strides. His foundation was created in 1998 and focuses on promoting awareness of environmental issues. The mega-star also hosts fundraisers yearly and stresses the urgency of getting much-needed aid to stricken communities and regions.
It's a Scientific Fact that Gratitude Reciprocates – Matthew McConnaughey
Actor Matthew McConnaughey is more than just a talented actor and producer, he's also a husband, father, and generous beyond words. The actor's zen attitude towards the world has us all wondering if maybe we should adopt his 'Just Keep Livin" motto. Based on the mission statement on his JKL Foundation page, 'Just Keep Givin',' he may be on to something bigger than all of us.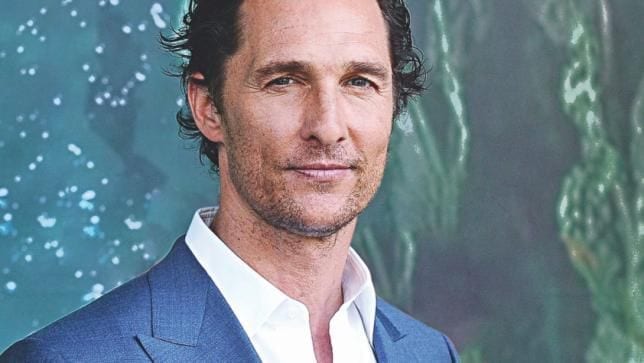 The Just Keep Livin' Foundation, founded by Matthew and his wife Camila, is dedicated to high schoolers and their personal empowerment. The non-profit supply them with all they need to lead productive and active lives. The foundation is vigilant in giving our youth the vital tools needed to make the right choices to secure a promising future.
He's More Than Just a Pretty Face, So Much More
Mega super-star actor Chris Hemsworth made his fortune as super-hero Thor, and many of us are thankful for that alone. Still, when we hear that he's also a good samaritan and loves doing for others, it just melts our hearts, and we end up rooting for him even more.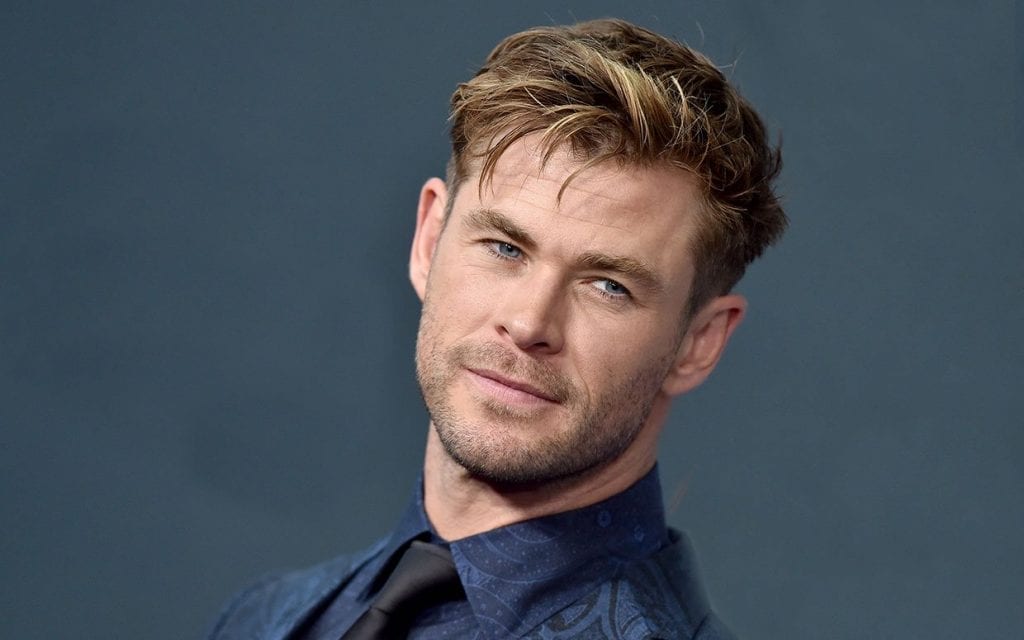 The actor from Down Under has been a growing force for over 10 years in the area of good deeds. Hemsworth is a staunch supporter of the Australian Childhood Foundation. The ACF and Hemsworth champion the aid in supporting abused and traumatized children, and the actor works without fail to fight for this worthy cause.
The Rock Star with a Soul
Jon Bon Jovi unquestionably rocked the 80s and 90s with such hits as 'Livin on a Prayer' and "It's My Life." But now that the glam rock poodle perm has been retired, it's time to switch things up. While singing is always a passion and he and his band can still fill the concert venues, there's more to life than Rock and Roll.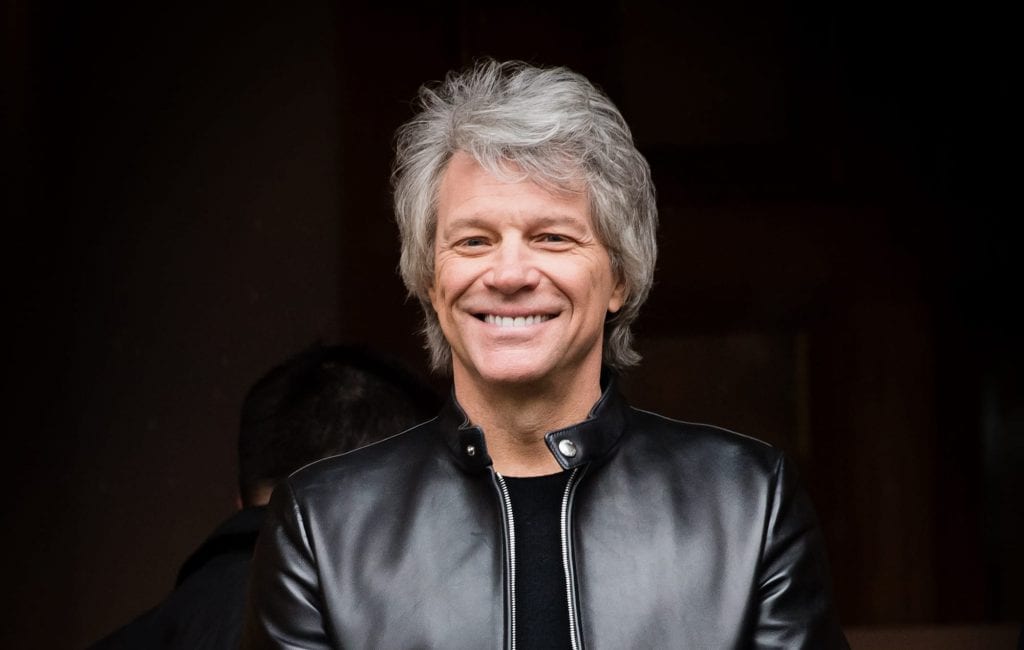 The Jon Bon Jovi Soul Foundation, founded in 2006, has housed and supported thousands of individuals across the US. And, The Jon Bon Jovi Soul Kitchen provides meals for thousands in need. The JBJ Soul Kitchen, located in New Jersey, is proud of its healthy and organic menu. Jon has even been spotted washing dishes in the kitchen, now that's a rock star.
J.Lo Never Forgets She's Still Jenny from the Block
Glamorous and ageless Jennifer Lopez is a superstar, and there's no disputing that fact. Sure we all drool watching her pose in her couture gowns and flawless makeup and hair. But she's still Jenny from the Block, and she's not forgotten her roots.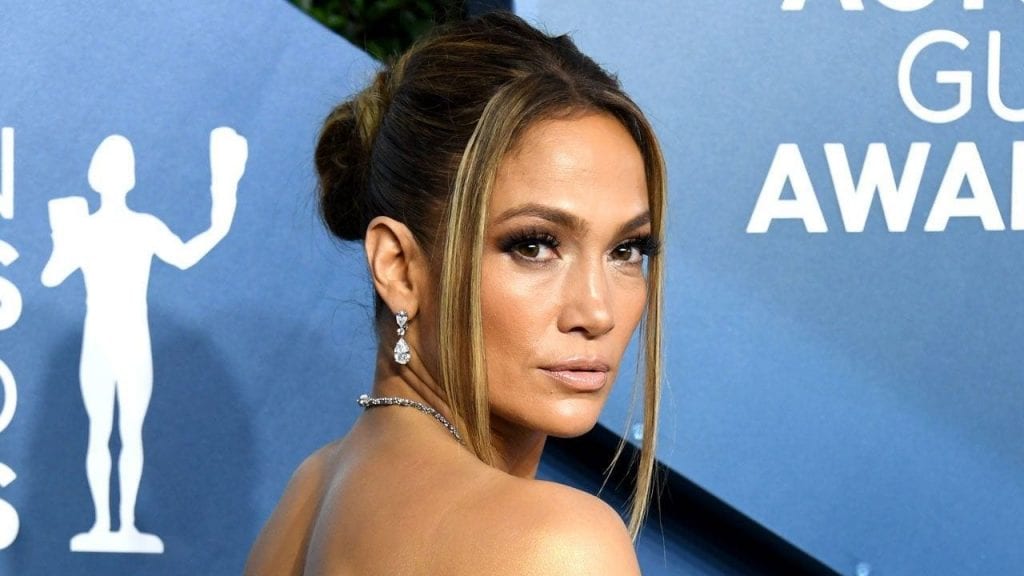 The Lopez Family Foundation was founded in 2009 by Jennifer and her sister Lynda. The foundation is a champion of worthwhile women's causes. Lopez has also been obliging of other causes, including the Children's Health Fund, Children's Hospital Los Angeles, Los Angeles Free Clinic, and many more.
Kylie Jenner is Smiling All the Way to the Bank
We all know that the youngest member of the Kardashian / Jenner clan is also the richest and, at one point, was labeled the 'Youngest Self Made Billionaire' by Forbes Magazine. Millions on social media also follow Jenner. With over 100 million followers, it's time to lead by example.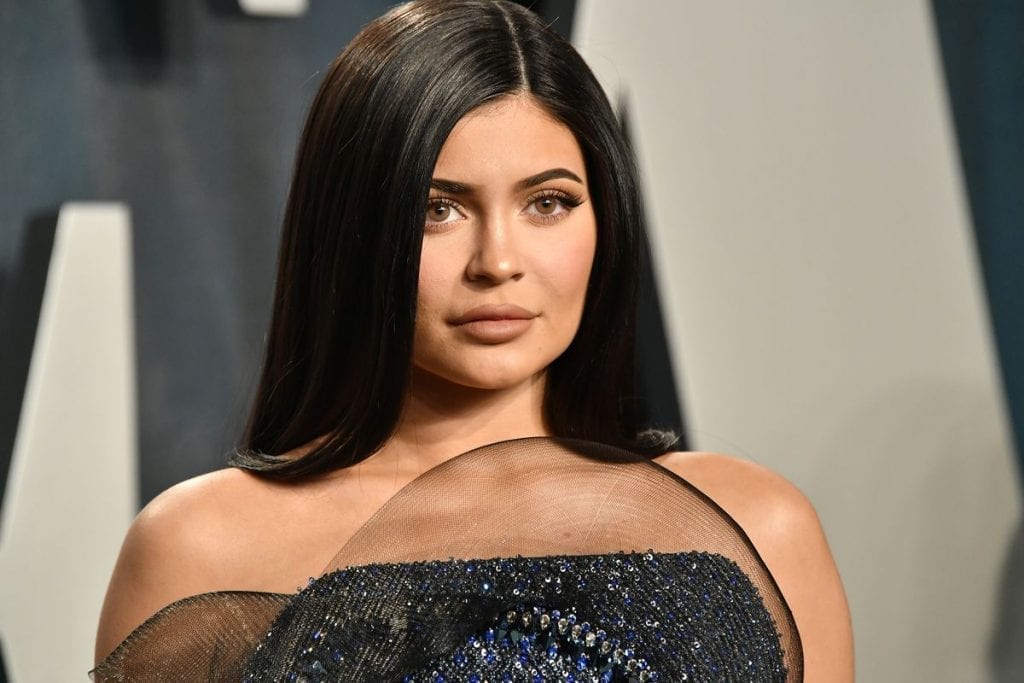 Jenner is an avid supporter of Smile Train, an international nonprofit charity that focuses on treating children suffering from cleft lip and palate. The young billionaire has also donated her time and money in building homes for Habitat for Humanity in 2018.
Kim and Kanye Do More Than Just Look Good for the Paps
Kim Kardashian West and husband Kanye are so much more than just fodder for the tabloids. We all heard that Kim is going to law school and she and her outspoken spouse have bigger things to think about than what to wear to the next Met Gala.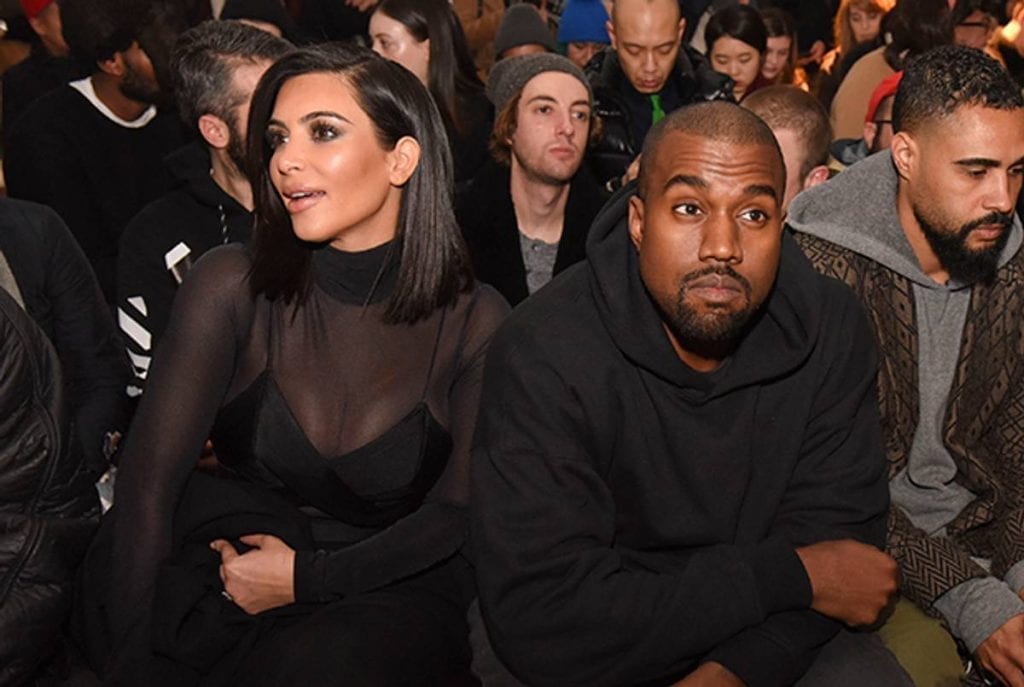 In 2019 the rapper donated 1 million dollars to celebrate Kim's 39th birthday. The lucky recipients were Buried Alive Project, Cut 50, Equal Justice Initiative, and others. Causes close to Kim's heart have to do with advancing prison reform. Kim K has been making waves recently, let's not forget Kim was instrumental in helping to get Alice Johnson successfully released from prison.
Fixer Uppers Chip and Joanna Can Teach Us a Few Things
'Fixer Upper' couple Chip and Joanna Gaines can testify that there's more to happiness than just a beautiful home. The Gaines' Magnolia Foundation has been unselfishly allocating funds to many worthwhile charities, and their generosity seems to know no limits.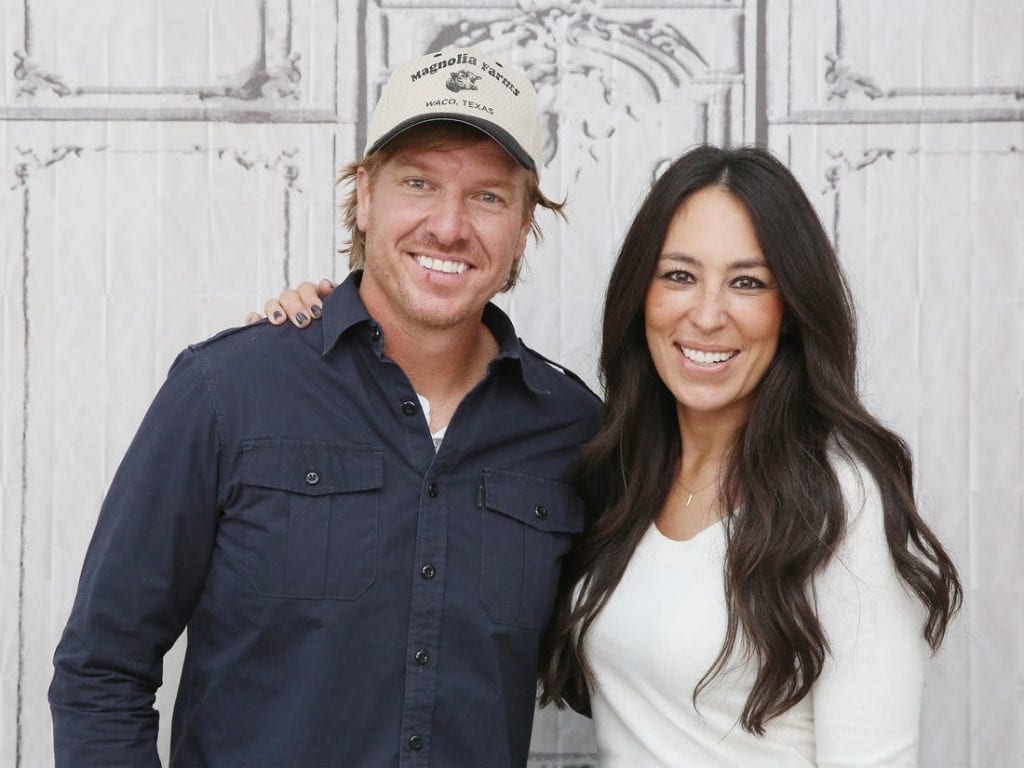 In 2019 the duo gifted St.Jude's Children's Research Hospital $1.5 million. In the same year, they generously donated $73k to a school in Waco, TX, for much-needed sports equipment, and they've given to many more through the foundation they founded in 2016.
What's the Deal with Philanthropy?
The meteoric success of Seinfeld ended over 20 years ago, but co-creator Jerry Seinfeld hasn't been hiding away counting the millions he made during his run of the hit show. Seinfeld's been using his downtime by doing good in the world. Thankfully he's found a good balance between philanthropy and finding ways to keep us laughing.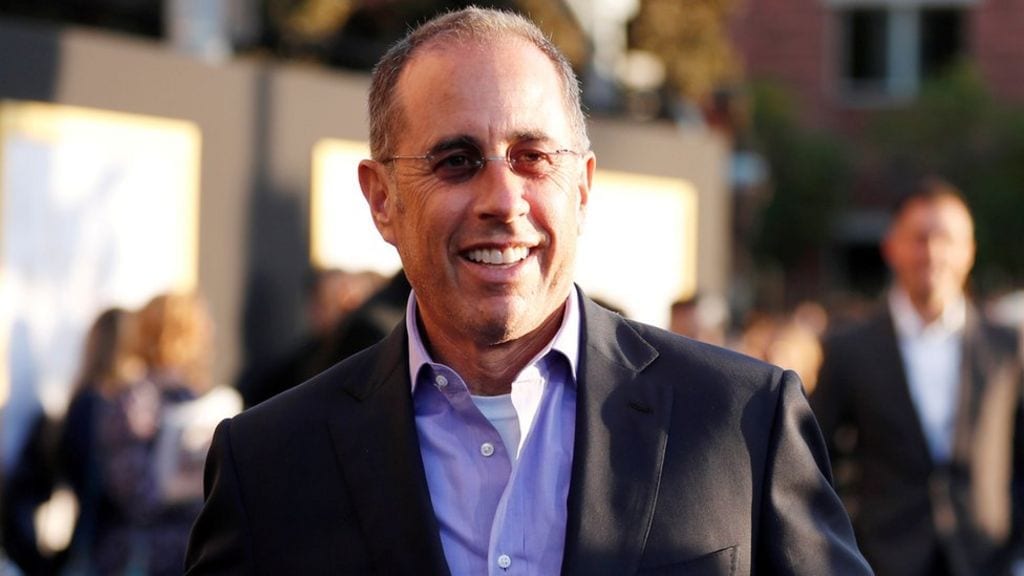 Jerry, along with his wife Jessica are dedicated to various causes, specifically those helping end poverty on an international scale. The Seinfeld Famly Foundation that launched in 2000, has managed so far to raise close to $2 million, which have been allocated to various nonprofits.
Harry Would Be So Proud
Unless you're living on another planet, when you hear the name J.K. Rowling, images of a spectacled Harry Potter come to mind. With over 450 million books in print and eight mega-hit films, the world-renowned author literally had a rags-to-riches beginning, before introducing everyone's favorite apprentice wizard to the world.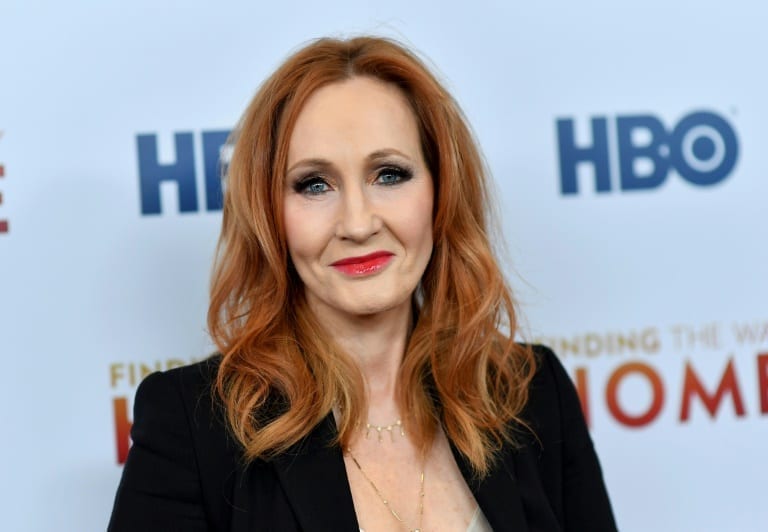 The now beyond wealthy author appreciates where she is in life and is using her significant resources to help others. Rowling has been vigilant in contributing to many worthwhile causes and charities, including the Centre for Regenerative Medicine, Book Aid International, Haven Foundation, and so many more.
Hermione Would Be Proud of Emma's Contributions
The world fell in love with Emma Watson, when the then 10-year-old played Hermione Granger in 2001 when she starred in Harry Potter and the Sorcerer's Stone. Now, nearly 20 years later, she's all grown up and doing more in life than just casting spells with her pals.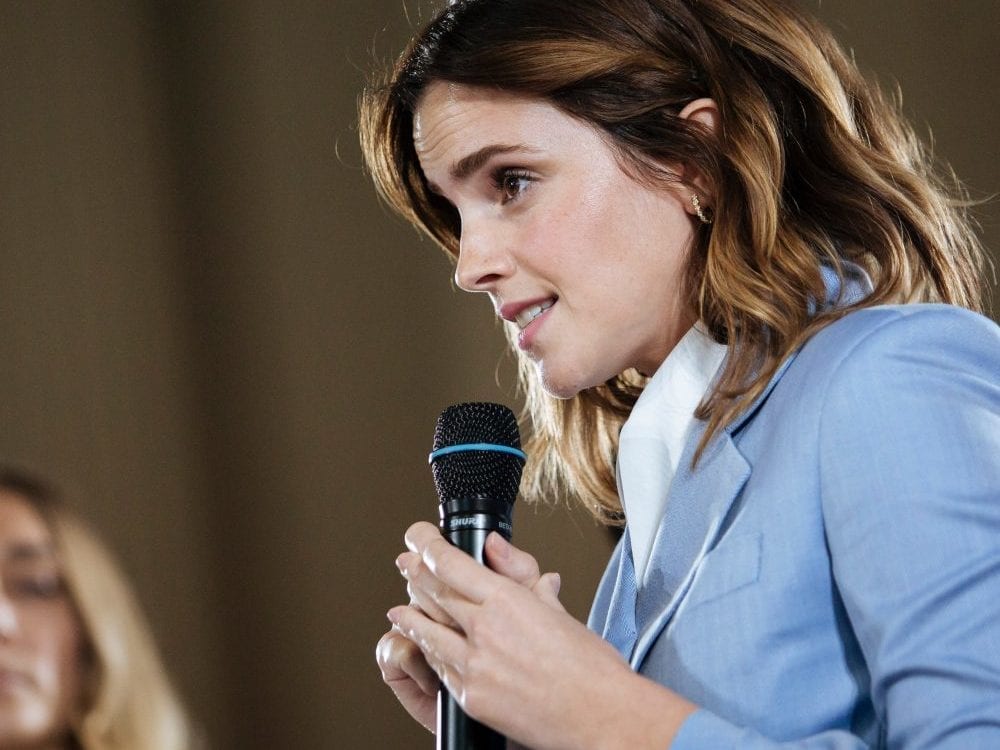 The actress and budding philanthropist supports a respectable number of charities and organizations. Emma doesn't just give money, she's also a doer and takes time out of her busy schedule to make a difference. If you don't believe us, just ask Great Ormond Street Hospital, or The Justice and Equality Fund, who, along with others, have greatly benefited from Watson's aid and generosity.
He's Still Standing and Doing What Needs to be Done
With a music career that spans generations, legendary performer, singer, and pianist, Elton John shows that there's more to life than just belting out a few oldies but goodies. The Elton John AIDS Foundation (ELJAF) was founded in 2003 and up to now raised over $400 million. The contributions made to AIDS awareness and research are far-reaching, and his never-ending dedication is a testament to this great individual.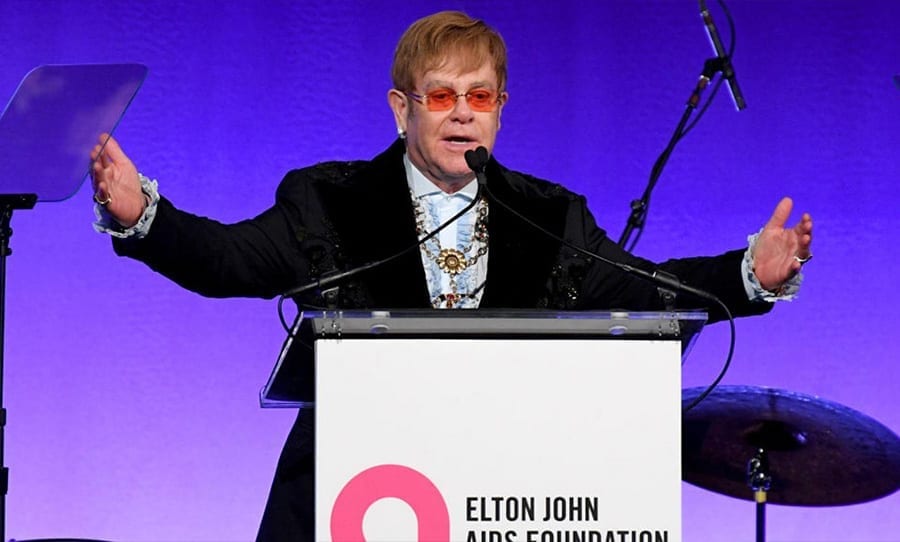 With hits such as 'The Circle of Life' and 'I'm Still Standing,' EJ was quoted 'Philanthropy has changed my life.' John is tirelessly striving to raise even more by allocating proceeds from his farewell concert tour and his recent biopic 'Rocket Man.' The advances and aid made possible by the ELJAF are truly inspiring, and we're looking forward to seeing what the future holds for this foundation.
Jackie Chan Has A Well-Deserved Black Belt in Philanthropy
Jackie Chan is a successful international action film star, martial artist, wealthy, and gracious patron of worthy causes. Talk about the perfect man. Chan has accomplished a lot in his life, but what he's most proud of are his philanthropic endeavors. Chan was once quoted 'Even when I am sleeping, I think [of] how I can help other people.'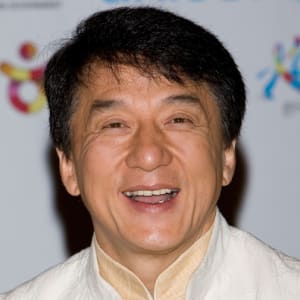 In 2004 Chan created the Dragon's Heart Foundation. The non-profit prides itself on focusing on aiding the elderly as well as the underprivileged youth in China's most remote areas. UNICEF and UNIAID took notice of his many contributions and named him their Goodwill Ambassador. The action star has pledged to donate at least half of his nearly $400 million fortune to his foundation and other worthwhile causes.
The Healing Powers of Music
It's not possible to list all of Herb Alpert's accomplishments, but we'll try to note just the main points. The musician and trumpeter co-founded A&M Records, led the Herb Alpert and the Tijuana Brass band, he's a successful producer, multi-platinum selling artist, and philanthropist.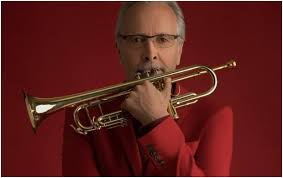 The Herb Alpert Foundation's main focus is to support environmental, education, and art-related issues and has done so magnificently. Additional causes supported by the worthy foundation include Special Olympics and Hollywood Arts Council. In January 2020, the artist gifted UCLA $3 million to renovate one of the university's music halls.
Posh and Becks Show Us the Way
While David and Victoria Beckham are mostly known for their career accomplishments, the power duo shows that doing for others also has its own rewards. The Victoria and David Beckham Charitable Trust is recognized for supplying wheelchairs to needy children. Their non-profit also aids military personnel returning from tours of duty.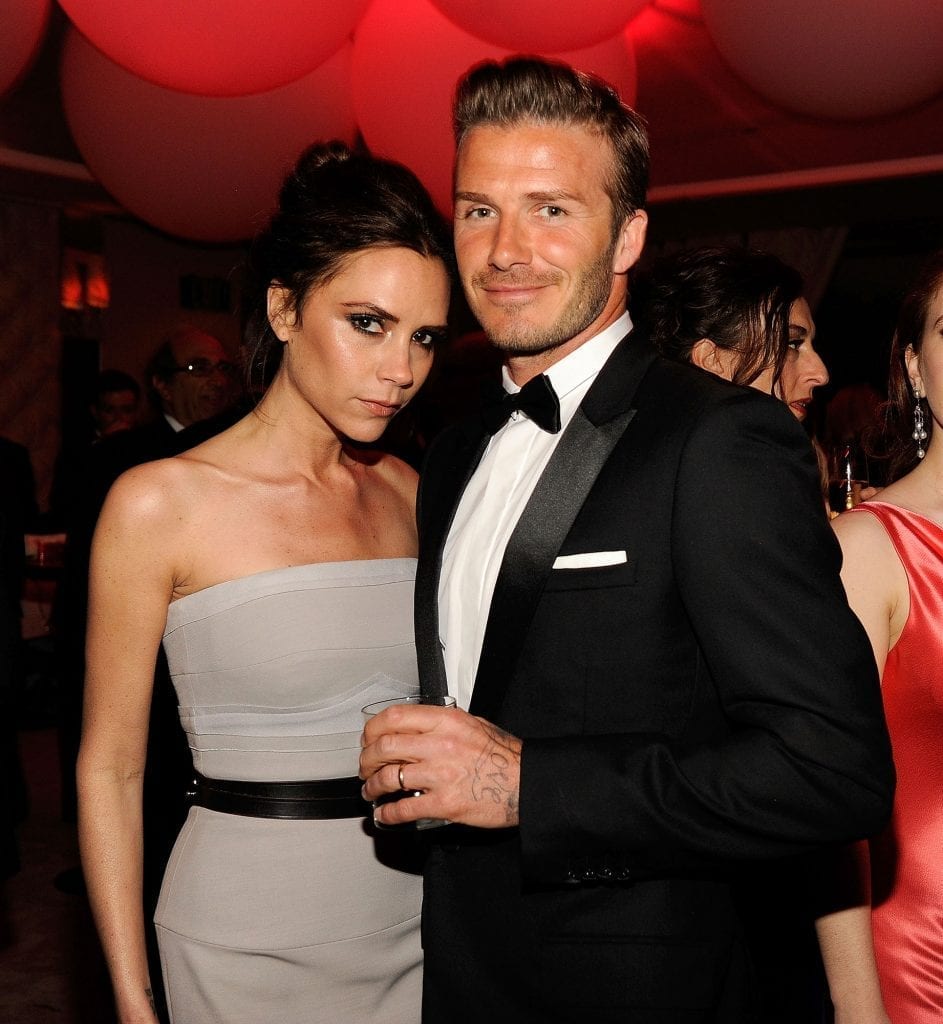 The former football legend and ex-Spice Girl have a soft spot when it comes to children's issues, which explains why Mr. Beckham was appointed UNICEF Ambassador. Just a few of their charities include The Elton John AIDS Foundation, FC Harlem, Help for Heroes, and Save the Children.
Will and Jada Know 'Happyness' Occurs When We Help Others
In 1996, married couple Jada Pinkett and Will Smith founded the Will & Jada Smith Family Foundation, and for that, we're happy. The foundation was created to aid and support the development of youths from less than privileged communities while bolstering the importance of education and family.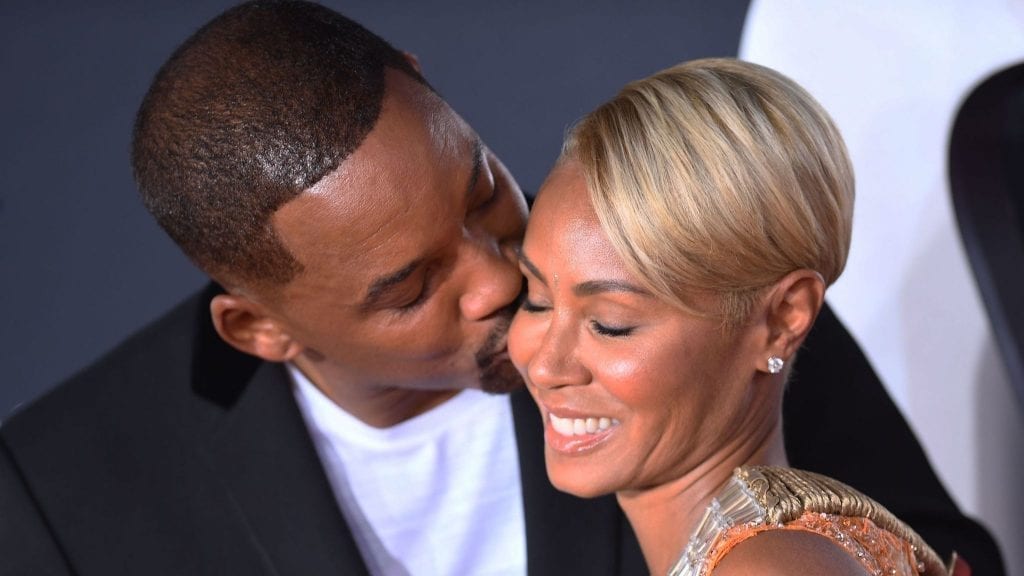 Smith, known for his roles in 'The Fresh Prince of Bel-Air', and 'The Pursuit of Happyness', doesn't shy away from causes that are near and dear to him and Jada. Through their non-profit, they support and back many causes, including The Make-A-Wish Foundation, Stand Up To Cancer, and PACT.
Larry the Cable Guy Does Good
Dan Whitney, aka Larry the Cable Guy, is a comedic legend and has entertained millions over the years. The Git-R-Done Foundation, founded by Whitney and his wife Cara, has donated millions ever since it's inception in 2009. The non-profit focuses on assisting families who have come upon extreme financial distress.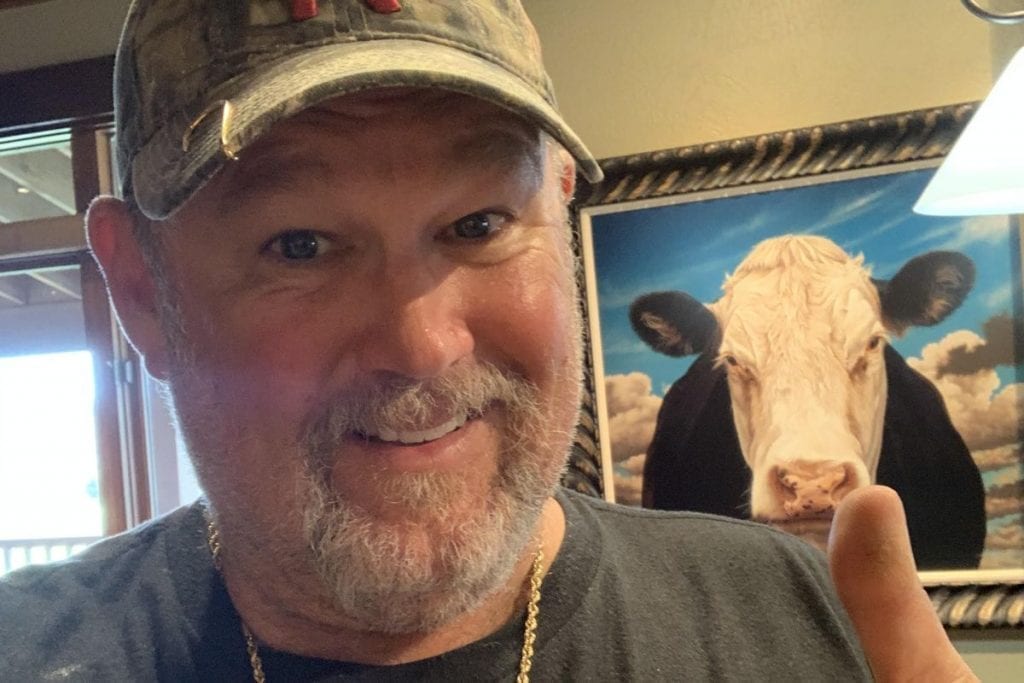 In 2011, Git-R-Done donated over $6 million to families in crisis. In 2019 the comic gave the earnings of his March 27th stand-up show to the Red Cross for disaster aid and relief in Nebraska. It doesn't matter if you call him Larry or Dan, the point is helping those in need.
Donating Nearly $30 million is Slam-Dunk Achievement
Basketball legend Michael Jordan has wowed us throughout his extraordinary career. But MJ isn't spending his retirement reliving his glory days, nope, he's putting his free time to good use. He supports a multitude of worthy causes, including the Make-A-Wish Foundation, Special Olympics, and the Nevada Cancer Institute.
Over the span of five years, the legendary athlete has given upwards of $30 million to many projects such as The National Museum of African American History and Culture, and hurricane relief efforts. He's also gifted millions to charities in the Chicago area as well as The Boys and Girls Clubs of America.
In A Rush to Do Better
Political commentator and talk-radio personality Rush Limbaugh understands that using one's notoriety to do good is a responsibility, and he doesn't shy away for the job at hand. It may not be widely known, but Limbaugh has been doing his philanthropic part for over 30 years and counting.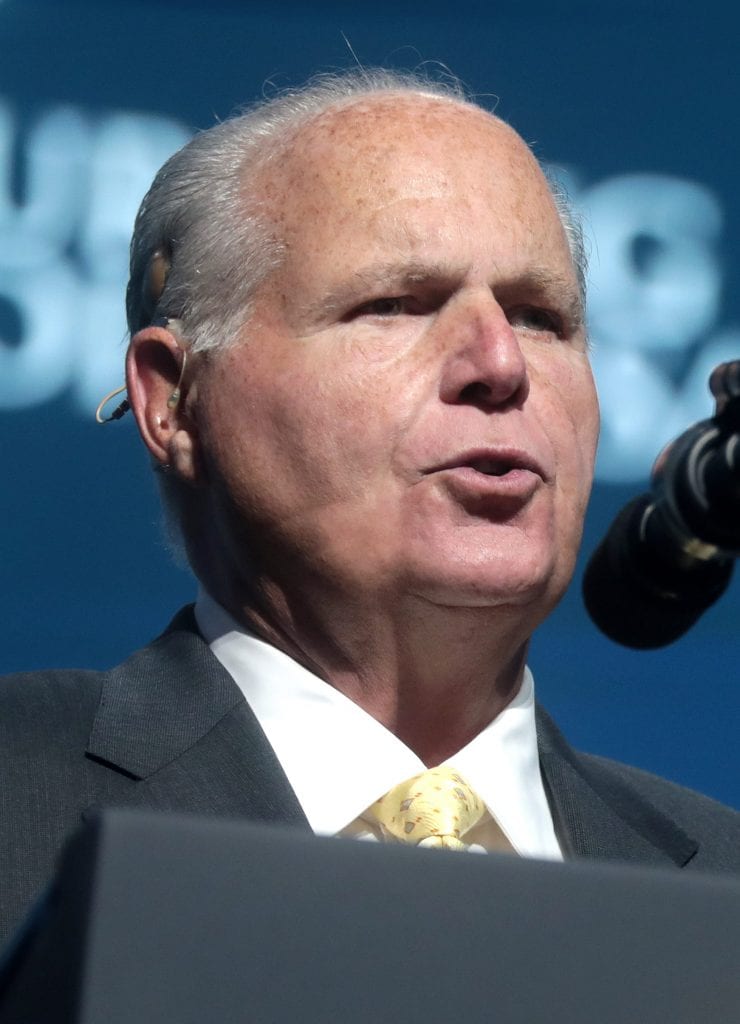 Following is just a sampling of Limbaugh's good deeds, aiding the families of police officers killed in action and paying their mortgages, and donating over $4 million to the Marine Corps-Law Enforcement Foundation. He's also helped raise over $47 million for the Leukemia and Lymphoma Society of America.
You Get a Million Dollars and You Get a Million Dollars
We're all still missing Oprah Winfrey and her daily daytime talk-show. What fun it was watching Ms. Winfrey give out goodies to the lucky audience members. She always knew how to tug at our heartstrings and remind us of the value of doing good and helping others. To quote Oprah, 'When you know better, you do better.'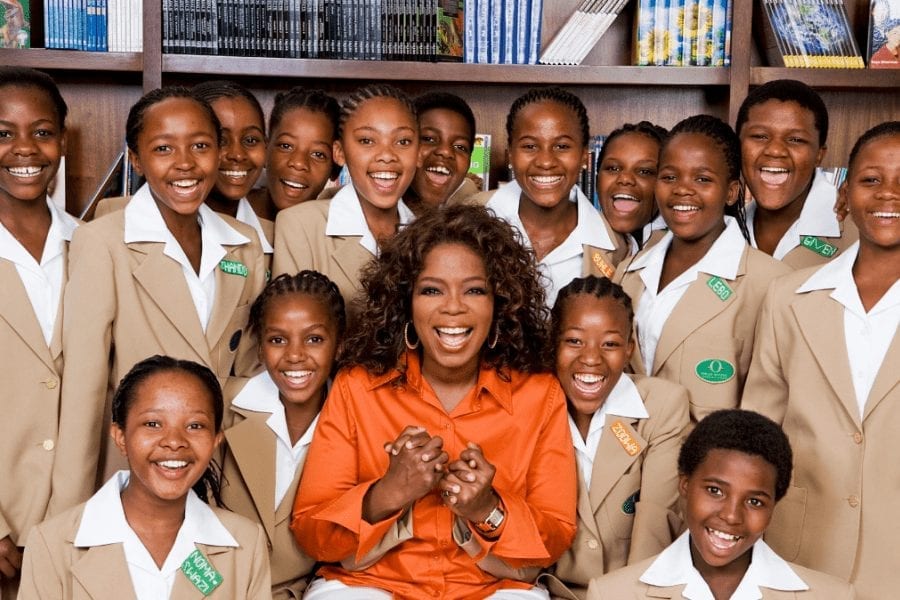 While it would take a full-on book to list all of Winfrey's worthy causes and accomplishments to date, let's try to list a few at least. Lucky recipients of O's generosity include Red Cross, Project Cuddle, NAACP, and Oprah's Angel Network. Of course, one worthy cause that is near and dear to her heart is The Oprah Winfrey Leadership Academy for Girls in South Africa.
While You Were Sleeping Sandra Was Doing Good Deeds
It's been over 25 years since Sandra Bullock starred in Speed, and that's when we got hooked. We loved her in action and rom-com films like 'While You Were Sleeping' and just couldn't get enough of the girl next door. Bullock is a great thespian, that's a given, a great mom, yup we know, but she's also a kind-hearted person who knows the importance of doing for others.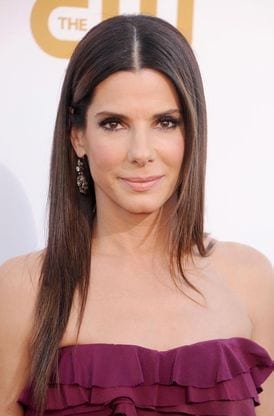 Bullock is a major benefactor of the American Red Cross, and it's been reported that she's given over $5 million over the years. She is also generous with her time and money to other worthwhile charities such as Tuesday's Children, AMFAR, and Partners in Health.
People Who Need People Are The Luckiest People in the World
Barbra Streisand, it seems, can do it all, sing, act, direct and produce, but it's pretty safe to say that what matters most to her is what she does for others. In 2007 alone, she gave close to $16 million to a variety of causes to benefit women, the environment, and health matters.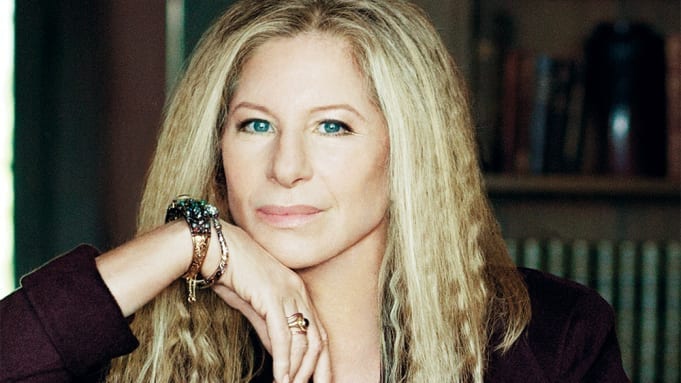 The Streisand Foundation supplies funds and grants to organizations focused on preserving the environment as well as women's rights. She is also a significant benefactor of nuclear disarmament programs. Streisand is a staunch believer in voter education and isn't afraid to use her celebrity to bring awareness when needed.
Beautiful and Charitable, a Winning Combination
No one is arguing that America's Most Beautiful Man and his equally lovely wife are a joy to watch, whether walking the red carpet or fighting for human rights around the world. In 2016 the couple founded the Clooney Foundation for Justice, aka CFJ.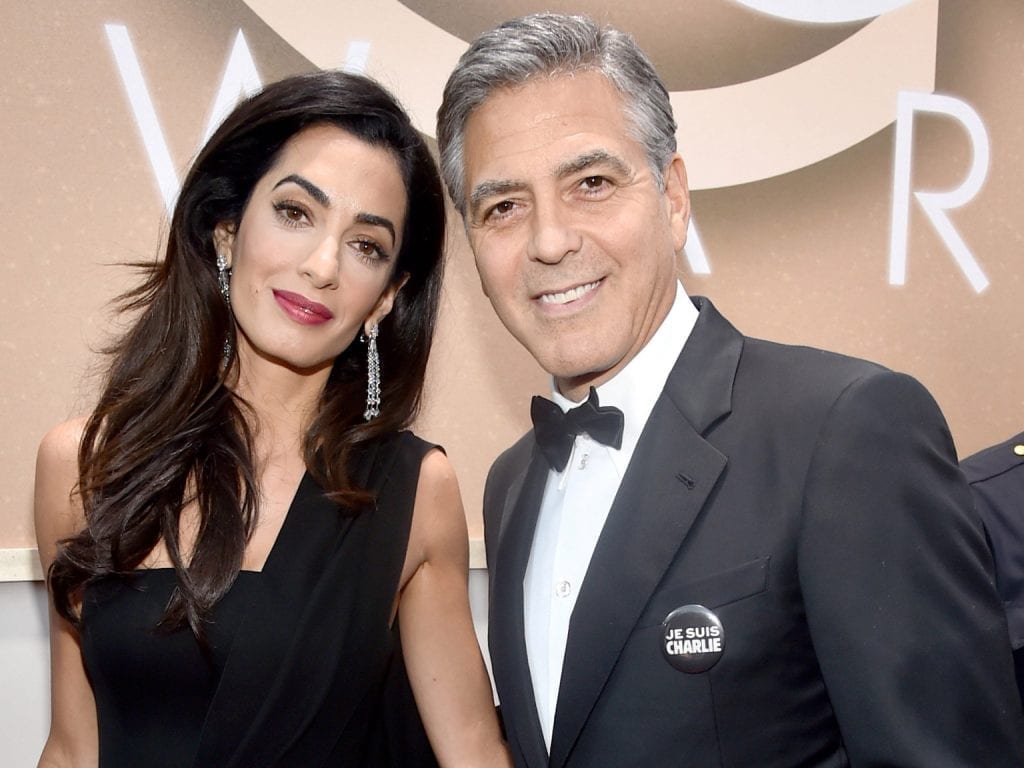 CFJ is an organization that defends and fights for justice and accountability of abuses of human rights in the global sphere. The couple who wed in 2014 has a passion for righting the wrongs of the world and doesn't walk away from raising our consciousness on issues of corruption and human rights violations.