Keeping Up With the Worst Fashion Trends from the Kardashians
By Kiko M July 30, 2020
---
Lie to Clean the Floor
Cleaning the house is one of the most tedious things you can do. Admittedly, some of us have a certain type of cleaning we'd like. But for the rest who dislike disinfecting the floor, this is a perfect dress for you! All you have to do is douse yourself in bleach and lie down!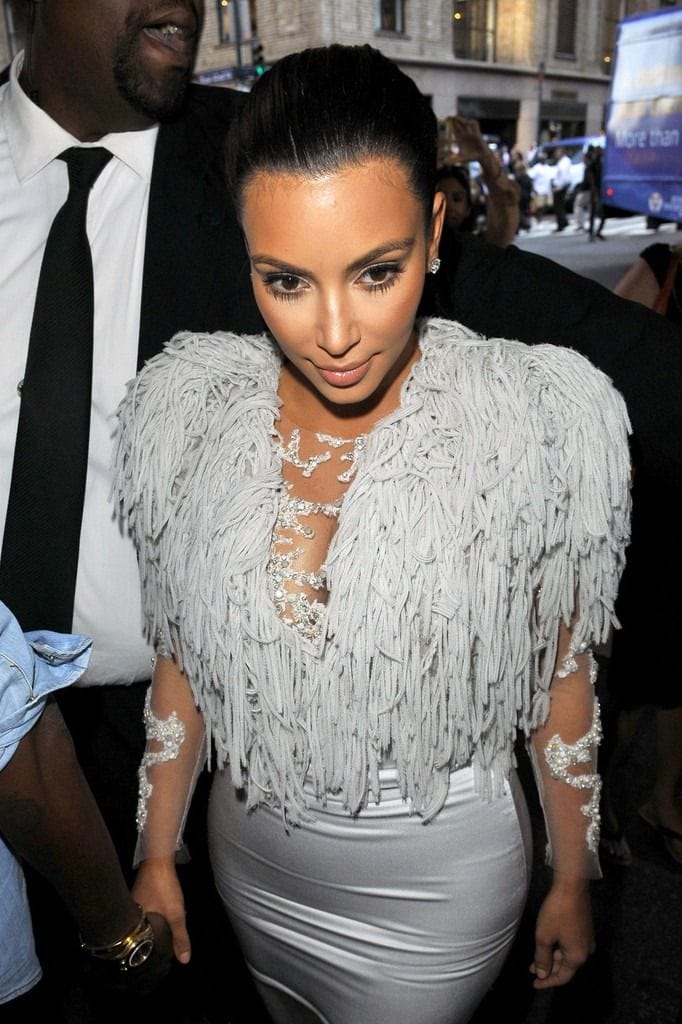 After, make a snow angel. If you prefer, you can roll over, crawl like they do in the army, or swim through the stockpile of dust and grime. Make sure to reach beneath and behind that refrigerator because that's where crumbs of our food cheats fall. What's better is that this clothing can double as a dress on a date!
Scrunchies
They are every girl's favorite go-to headpiece, just like this shirt. Why? Well they're inexpensive. If you rummage through your girlfriend's bin or makeup table, you'll find one of these lying around. They're colorful and glittery – the right mix of "come hither" and "I'm a strong independent woman". In a relaxed state, they're just as scrunched up as Kylie's face on this shirt.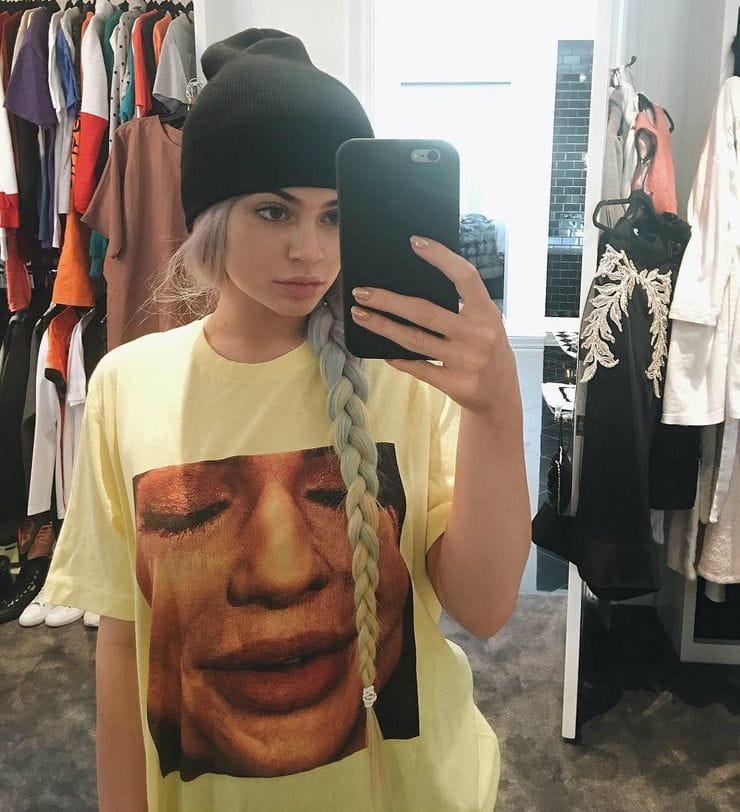 You will never look at scrunchies the same way again. Hell, we will never look at Kylie's face the same way again. Reckon, if we ironed that shirt do you think we could stretch out the clunks of makeup and wrinkles on her eyelids? No, well, it's worth trying! Why does the image on her shirt make her look like she dunked her head in orange paint? Probably a black and white version would've been more fitting.
Curtain Rack
This look would have been enticing had someone gone easy on the holes. It looks like she can be hung on a clothes or curtain rack. If we called upon this designer, our first question would be how to repair the eyelets on curtains.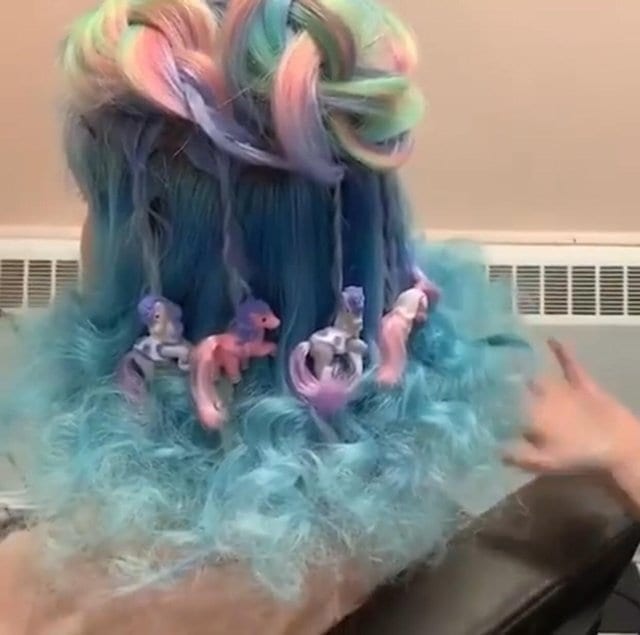 As if the material had not allowed enough access of her body, it actually had to be riddled with so many holes and eyelets- including her shoes! It's like the overrated version of a homeless person, except that she can afford the cloth! Just what was she thinking? Even Kanye looks pitifully at Kim's wear.
Working Out
This is a very nice corporate attire. Managers should pay heed to this. After a whole day's work, we're itching to amp up our metabolism by going to the gym or having a fun night out at the club. If you can't manage your mind, or your attire, do it as Kim K does. Wear a dress over a track suit!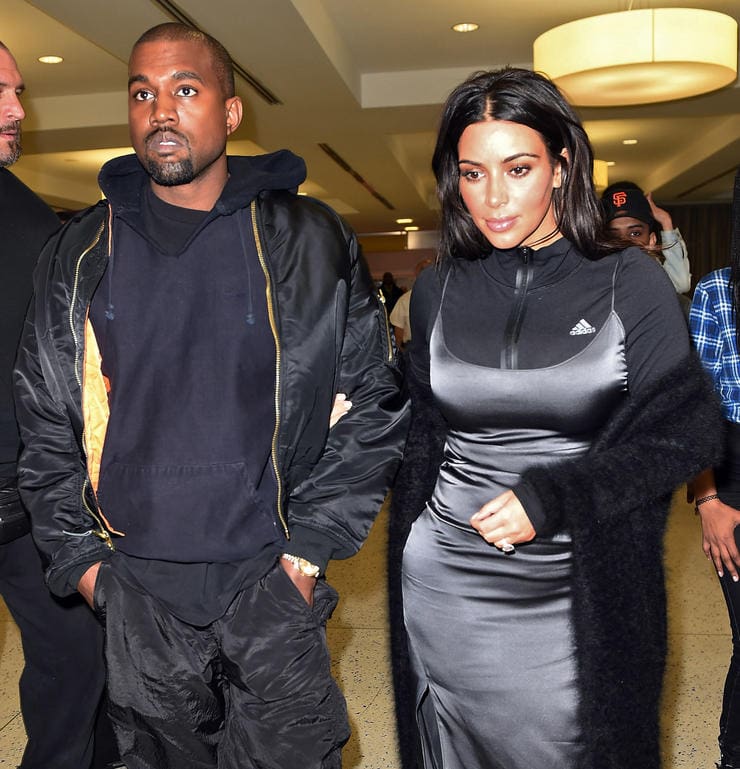 If you're sweating at the club, the breathable fabric of that sportswear will allow sweat to evaporate quickly, while giving a nice sheen on the dance floor. Second, you'd still look sexy because that dress is hugging your body to the nip. You wouldn't have to worry about baggy pajamas or pants. But what do you think she wore for her shoes?
Footspa on the Go
With so much work piled up, we can't find the time to get a pedicure. Our heels have gotten calloused from wearing uncomfortable heels. It seems that until now, fitting in and looking good is more important than safety and comfort. Minimize chafing and blisters by having a footspa on the go!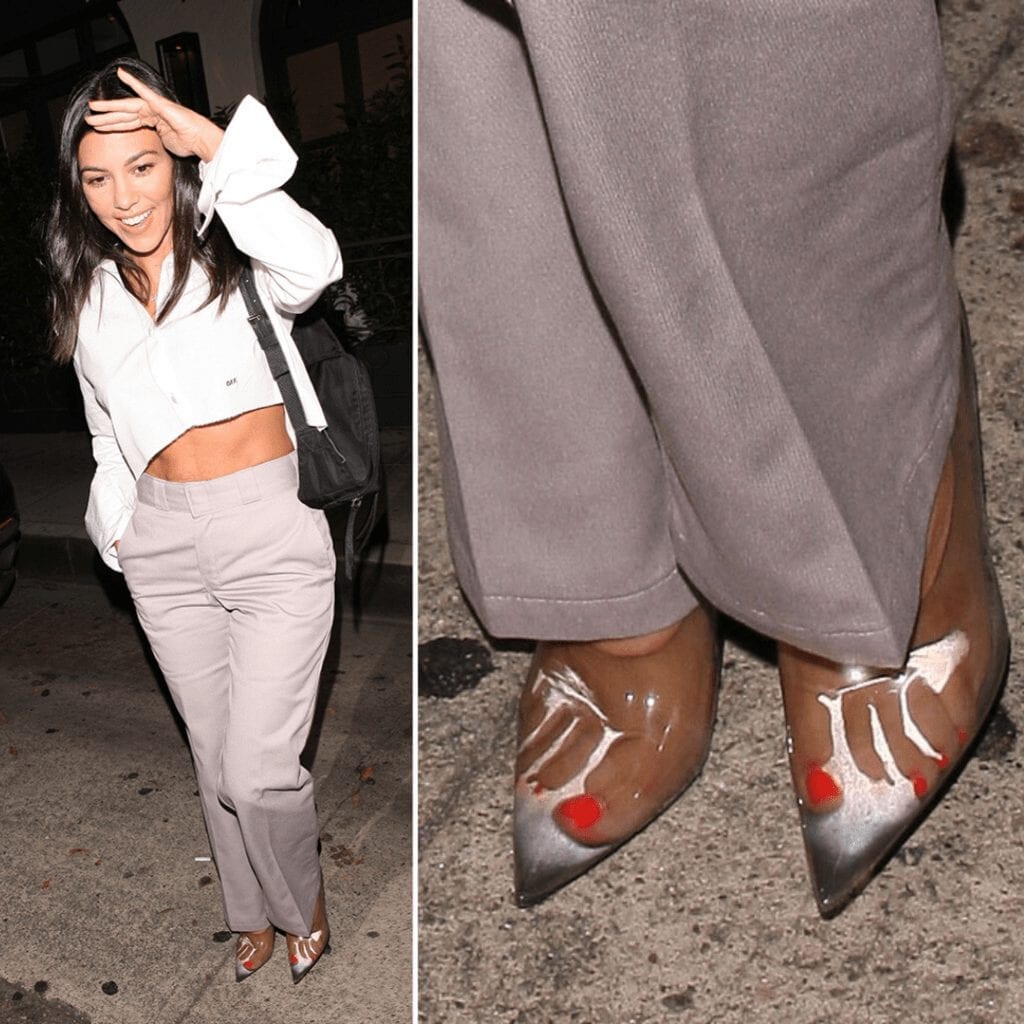 Just dab a spoonful of gel over your feet. You don't have to add warm water because your skin will provide you the right temperature and humidity to sweat out the fluid. The gel cleanses while sweating detoxifies your feet. Just makes sure to air dry after.
Surrealism
Well we were going to go with unrealistic, but since we're talking in terms of fashion and art, we'll label it as surreal. It's "surreal" to head into the maternity section and find a dress that suits pregnant women perfectly as this. Even if you had found a beautiful dress, having to tailor it to your size could cost more than the dress itself.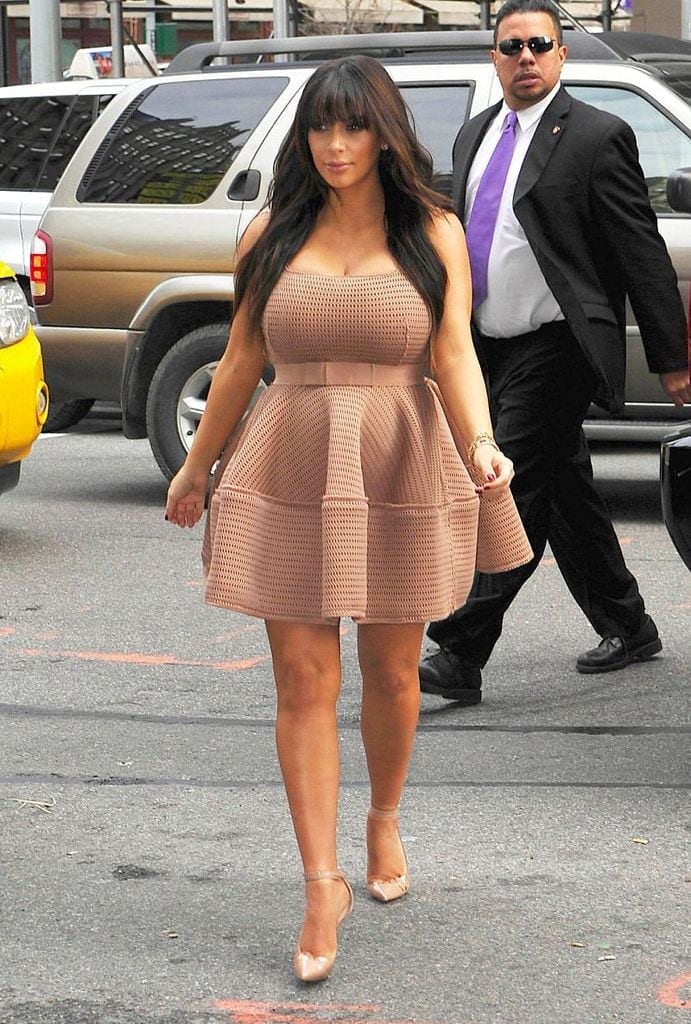 Yes, she was pregnant at the time. Maybe that's why she could pull it off. It was the early trimester when she had worn it. Why does this remind us of Katherine Mcphee in the House Bunny? It's the perfect wear for when you're a pregnant sorority girl!
Going Fishing
As they say, there are plenty of fishes in the sea, so cast your net wide open for more romantic options. Haul and heave while you wear this suit on and plaster bits and pieces of your skin so that you remain modest. It's best worn in the late evening during summer because that's when most fishes are caught.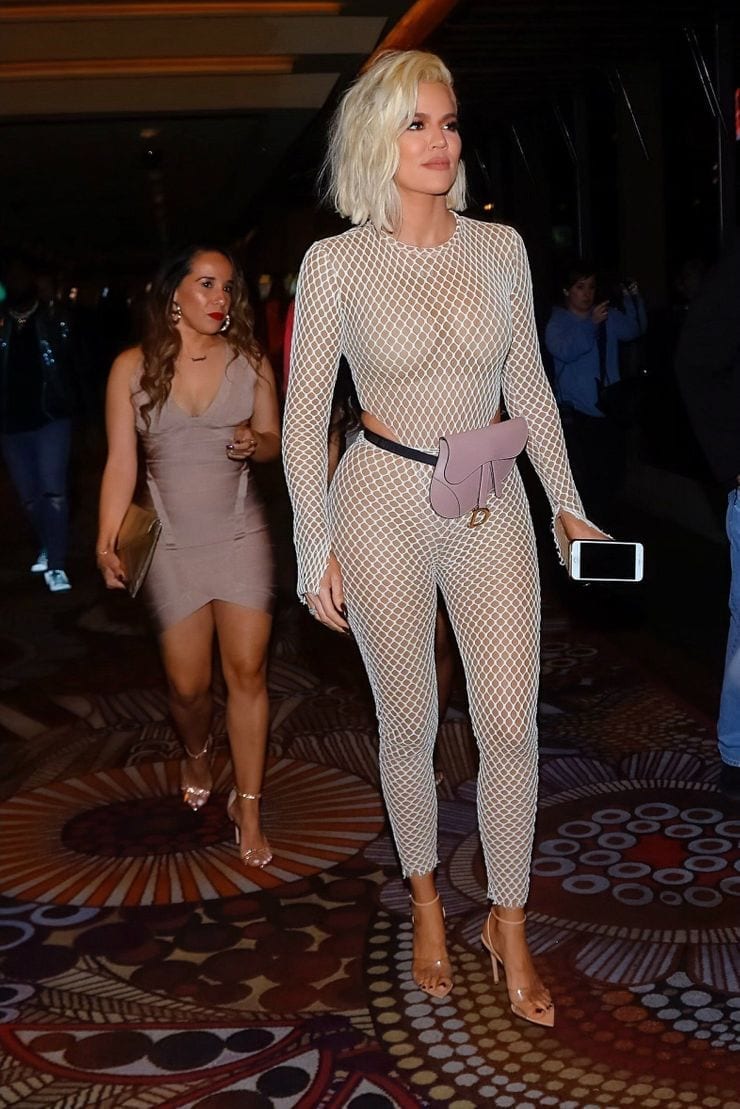 Pair it with stilettos because you wouldn't want to wade in mud and water while doing the dirty work. Take advantage of a falling tide because that's the peak time when the prime quality fishes go out. They sense a lot of action in the top surface and a little wink will go a long way as bait.
Sweats All Over
Let's face it, the Kardashians were not made to exercise. They were made for nip & tucks to look gorgeously divine. So Kim,please do not saunter around wearing cycling shorts and spandex all over your body. This is so unlike you!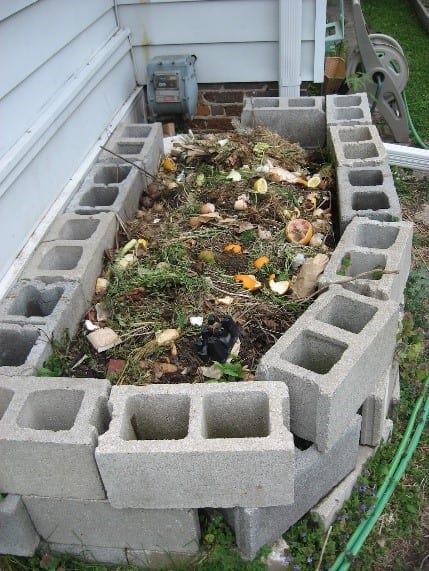 The only Kardashian emblem are those knee-high boots. Had this been worn by any other celebrity, we would have seriously discredited their fashion sense and their glamour team. But since it's Kim, we can excuse her for lapse in judgment. She tends to experiment from time to time.
Bling-blings
Of all the sisters, Kendall seems to be the one least associated with African American culture. Armenian-American Khloe and Kim have been associated Ray-J, Rashad McCants and so on. Kylie has gone on and off with Tyga. But Kendall has only recently taken the plunge. Now she's wearing bling-blings and woolen beanies.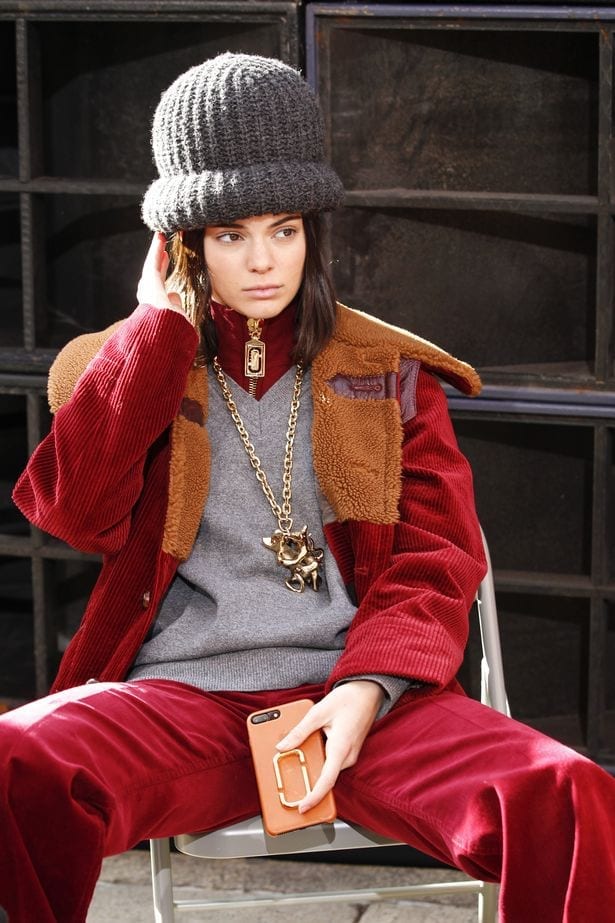 She may be sassy, but of all the sisters, we think she's the one who can most culturally appreciate Black vibe, just not with this set-up. Maybe she can have the team revise the wardrobe? It's just not working! Maybe we'd wear this to a rap show but other than that no thanks!
Animal Prints
By now you would have established that certain members of the Kardashian family opt for a certain vibe. Kim and Kourtney had gone for exposing intimatewear, while Khloe and Kris go for animal patterns. While Kris has her clothes tailor-fit, Khloe likes them flowy. This was Khloe in nearly a decade ago.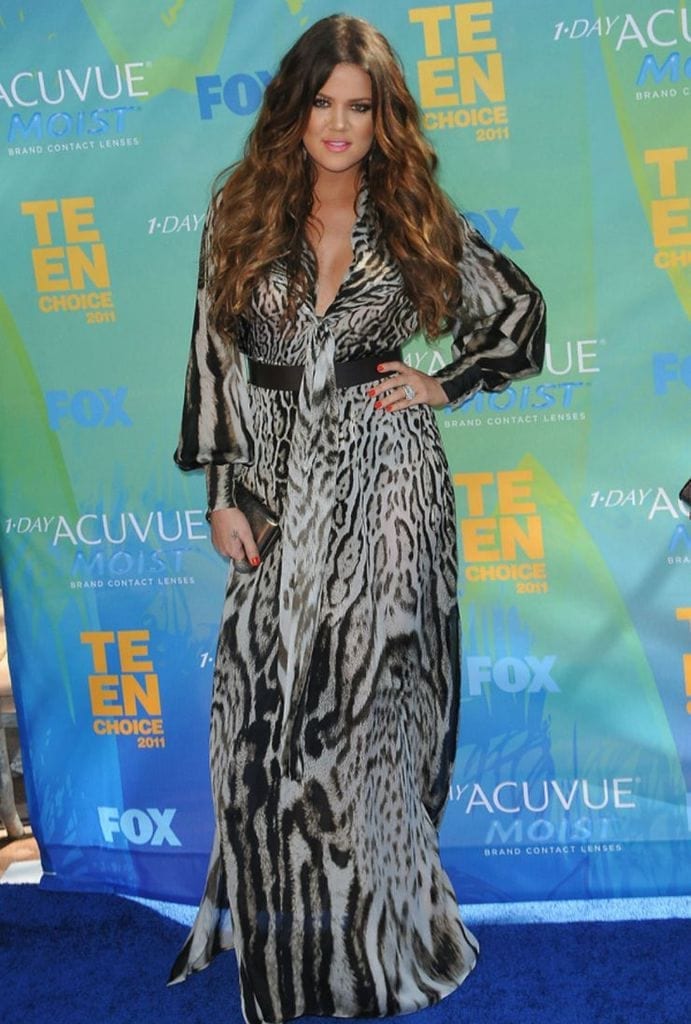 Once again, it's like the goddess of the family had worn a maxi wear gown. We fell like she's better off wearing clothing that shows off her marvellous figure. She's curvy and tall – the only one there is in the clan. So she should be proud of it and should show in her clothing.
Kylie Bun-ner
American teenagers are using makeup and clothing to look wiser beyond their years. So it's a shock when Kylie Jenner chose to step out into the public with this "youthful" look. This is a rare shot. The last time we wore socks beyond the edges of the shoe was in second grade!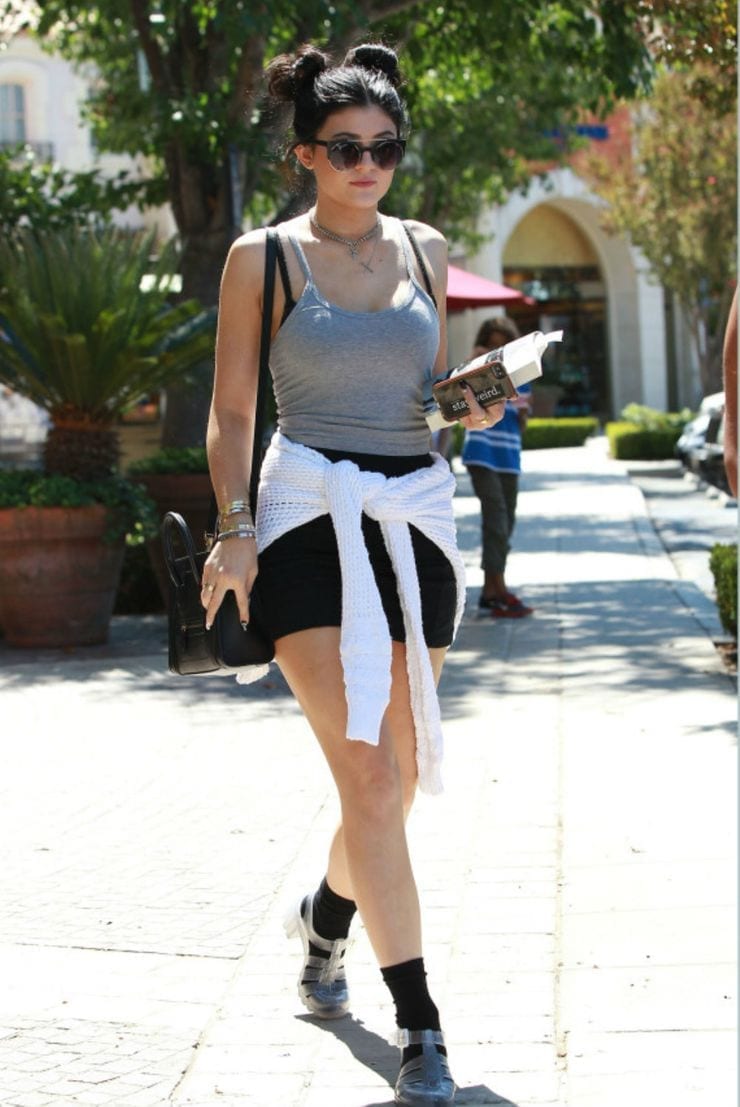 The only thing that's missing is laces on them- the uncomfortable, itchy kind. It's unnatural to see a Kardashian prioritize comfort for fashionable statements. So this was "modish". The book though, she has to discard it. It's ruining the whole look! It just doesn't fit.
Skorts, Anyone?
If you have ever fancied a cocktail dress from the back but sitting down wide-kneed then this is perfect for you. It's a shirt + shorts, rather skort! It almost looks comfortable until you see the backside – which is a skirt. So just when you think you can do a cartwheel and a sprint with it, you'd be "held back".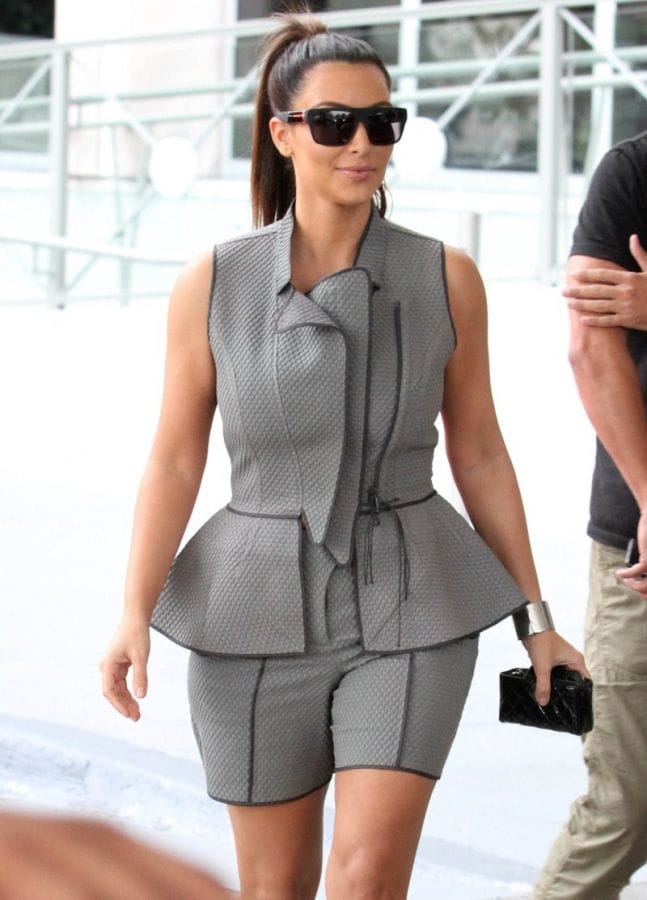 Luckily, Kim K isn't running from anyone. It's not like she's any of the other celebrities who dislike the scrutiny of the public eye. She thrives in it, even signing a contract where they can be allowed unbridled access to her home. So really, this is meant for a walk on the red carpet.
Sheer Lightweight Fabric
This attire is perfect for summer. It's when the heat is too intense that you're sweating right after just having taken a bath. You don't know if you're drying yourself of water or sweat. So to stay cool within the day, don't hesitate to wear breathable fabric such as this.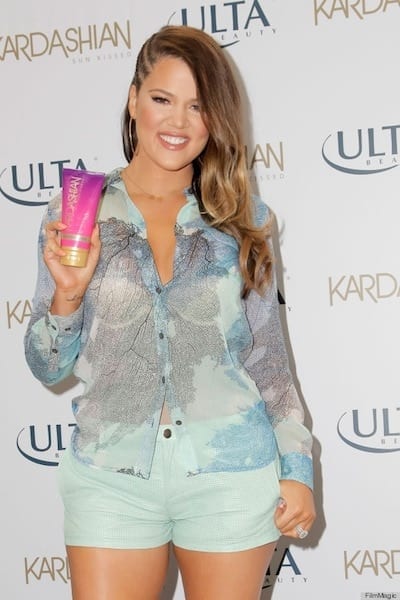 Just don't go to a meeting or a first date wearing this. Because it is as lightweight as it is translucent. If you're walking the carpet, you'd be twice in trouble because lights are flashing at you from every angle. It's good to keep your private parts covered. This sheer look leaves much to be desired but at the same time, it's pretty conservative. This one isn't so bad, nice try Khloe.
Who Wore it Better?
Who wears flower curtains better? Mrs Doubtfire or Kim K. Let's weigh in on the differences. In the 1993 movie Mrs Doubtfire, Robin Williams dons on a fatsuit and a multi-piece mask during filming, whereas Kim K gets pregnant. Robin wears a floral print dress with a blazer on while Kim wears a curtain with a thigh-high slit.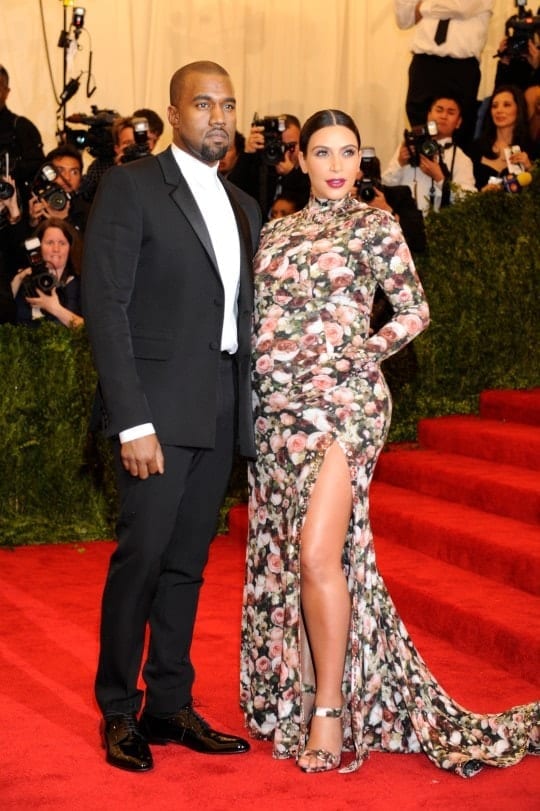 Kim Kardashian admits that after the 2013 Met Gala where she had been Kanye West's plus one, she cried all the way home. Williams and the rest of the internet had taken a jab at her because of the dress and we can see why. Robin Williams looks far more fetching and he wasn't even showing much skin.
Gym Class
If you're still traumatized with junior high decades after graduation, this is the perfect therapy for you. It's called desensitization. Pick a stimuli that gives you realistic flashbacks, say Fila Disruptors, then pair them with a trendy fashionwear. Over time, the emotions evoked will fade.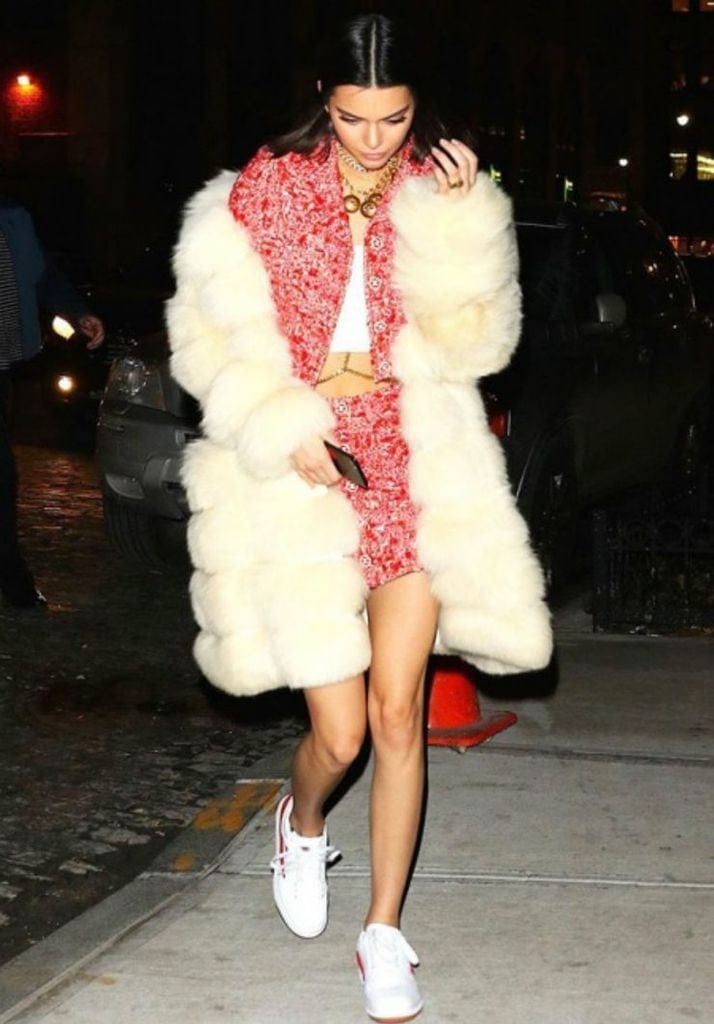 But until then, best keep from repeating this mistake. Second, why bother wearing a coat if you're bare from mid-thigh down. How about going full-on Sherlock. That ought to keep you warm during a casual stroll through the city.
All Wound Up
Kim Kardashian wore these leggings and green Chinese-collared top to the 2008 "pink carpet". One fashion faux pas was that there wasn't much skin to bare. Yes, we have the front to gawk at, but what about the back? Second, do we stare at the bag's texture or the print on her top?
It's such a waste that we're distracted from her beautiful face by focusing on the print of her flowy top. Second, it just feels like she had come in as an assistant instead of showing up as one of the stars. She would be competing with other socialites, and the lingerie models atop the runway.
Sesame Street
Think pink Big Bird. But this time she's wearing shades and she has long, wavy, auburn hair. She has just flocked in and she might be checking in her coop of pumps, heels and stilettos. Upon seeing this picture, you'll hear Big Bird's voice saying everyone makes mistakes, so why can't you?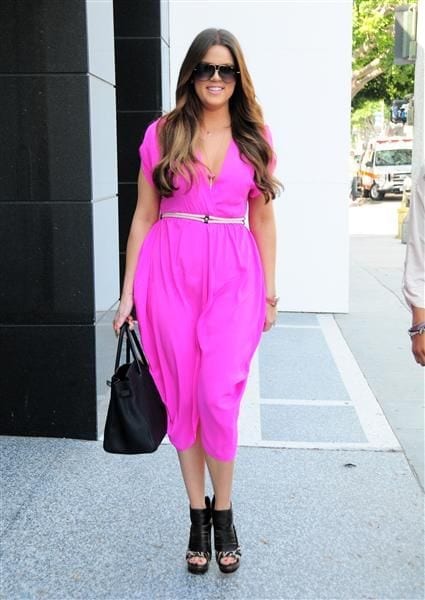 Well, before committing them, you can choose to learn from Khloe Kardashian's. She's the statuesque Kardashian but this attire failed to show off her goddess-like appeal. In fact, it makes her look bottom-heavy and shapeless. That's very uncharacteristic of her.
Out of Focus
The well-dressed subject of this picture is that Golden Grammy. Move away Kylie, you're ruining the shot! Now, this may have been a thousand-dollar couture design, but maybe it belongs on the runway. It doesn't accentuate any of Kylie's assets. It even leaves us wondering if she has any.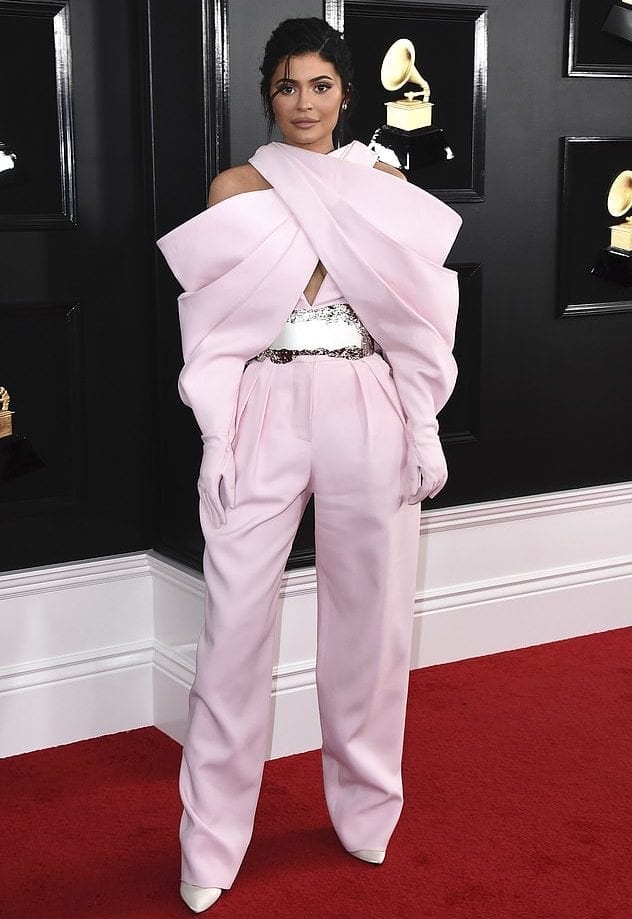 It's not only baggy but it diverts our attention to her waist or bosom. If it was meant to highlight her shoulders, it only did so for the first few seconds before we panned down. Those shoulders could have been complemented by her slim arms and delicate fingers. But even those were hidden. What a disaster!
Activewear
Bodysuits are worn for different uses. If you're planning a night out, it can be perfectly worn over a legging or skirt. You'll never have to worry about the material scrunching up every time you hunch over or adjust your posture. In the 80s these were used for working out. But why does it look like this outfit lacks leg warmers?
We have to admit, that hue makes her skin and eyes stand out. That coat, however, would go to waste if she allowed her sweat to cool off while wearing it. And while we understand this is a "nude" color, it also makes her appear such while walking the street. Almost every crevice of her body is tucked and shaped to the line. Classy or trashy?
Blinding Lights
We stan Kanye's eyes, but that's because these are wax figures. No wonder Kim's eyes are dull and uncaring. We're not sure if they're trying to detract us from looking at them but why are they wearing reflectors. There's just too much of everything going everywhere.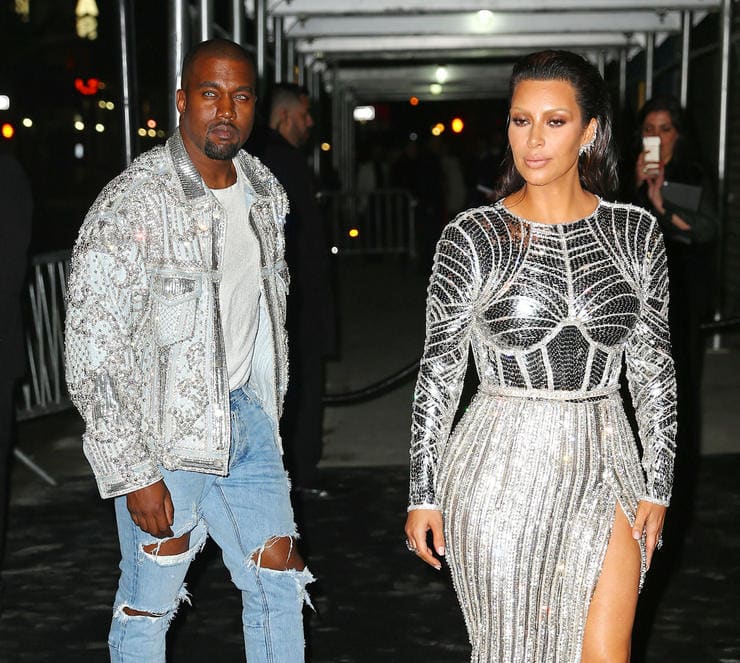 To us, it looks like Kim's has gone ready for battle. Hand her the shield and sword and let the lions loose. This gladiator knows a lot about sequins – lining them all throughout the gown. Next time, go for either the top or the bottom and leave everything else as is.
Ruffled Feathers
How many hens were aggrieved during the making of this attire? They are already put through such strain for mass production. They also had to construct Kourtney Kardashian's wardrobe material. What did the photographers' cameras give off when she walked down the runway?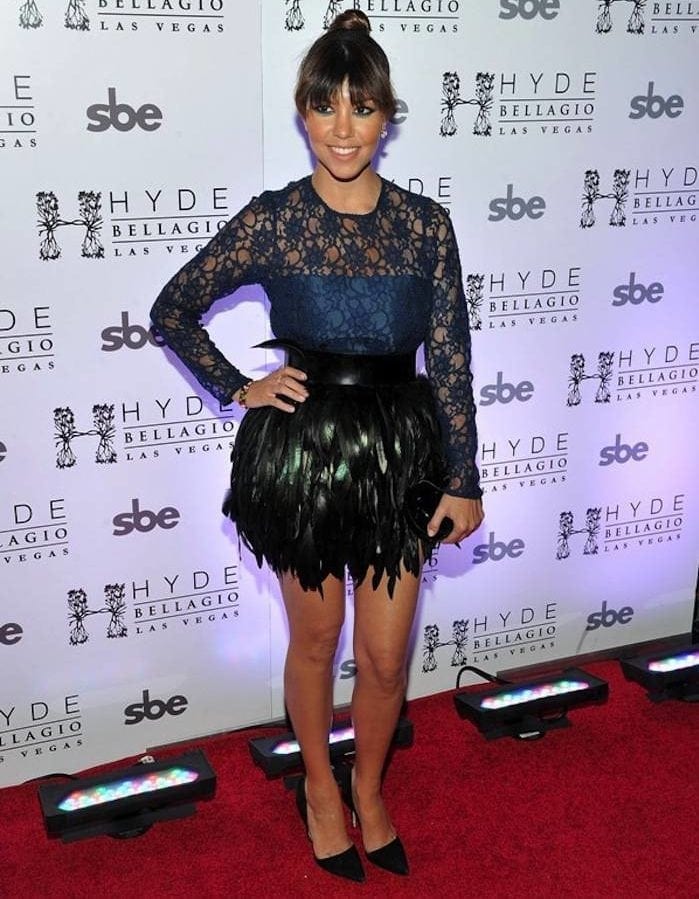 Cluck, cluck, cluck! It's a dull joke but at least you share the same sentiment we have towards this attire. It's like someone had gotten a feather boa and wrapped it around her hips. Way to go for ruffling our feathers. Couldn't you have gone for an outfit… without feathers perhaps? This is a major facepalm moment.
Spotted Minion
Yellow, adorable and enthusiastic – that's what Kris Jenner appears to be like in this picture. But what is it with age and mono colours? Okay, there are two, but everything just appears to be yellow from her neck to her legs. It's like someone had gotten a robe and used it to fashion the coat, pants and top, then stamped their name over it to make it reasonable for the price.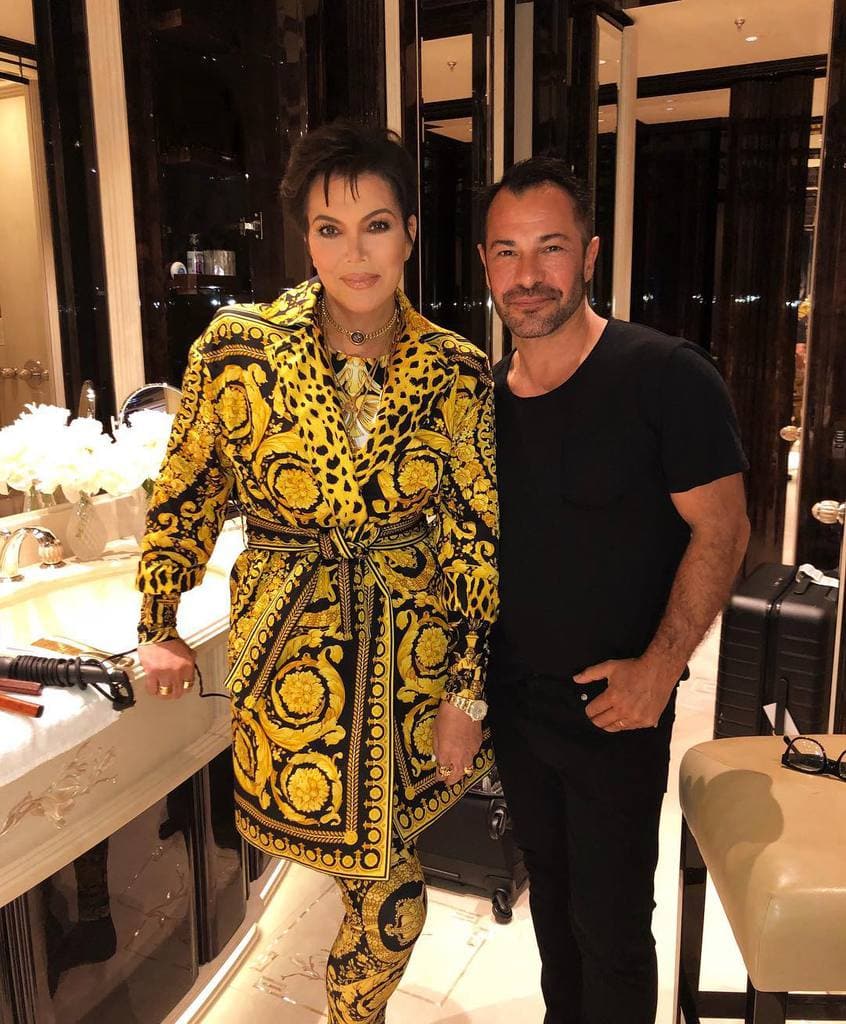 Second, where has her left leg gone? Some users claim that it can be found behind the right one, but was this a product of bad editing? We hope they had put in the commensurate amount of time in ensuring her body parts as the time they put into styling her look. This was one hell of a balancing act.
Going Biking
Would you ever go to the gym with your make-up on? Kim has got us wondering if she really had gone in to work-out or to be photographed. After all, who needs to exercise when you can get like liposuction. Take it from the Vanderbilt sisters.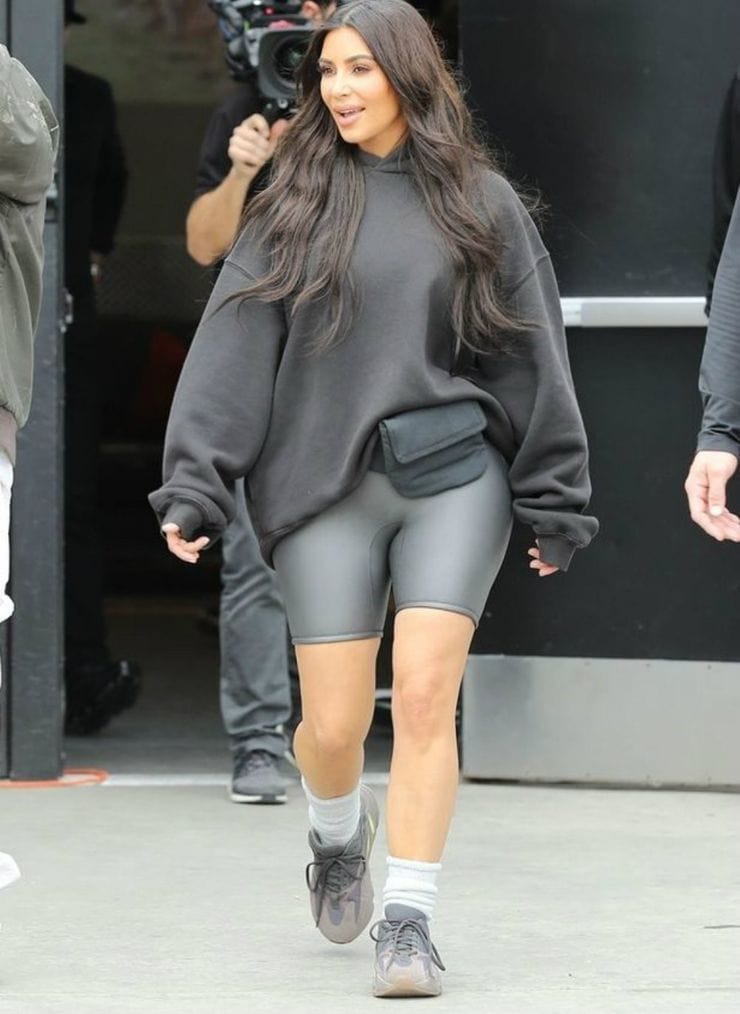 If you're not biking or running, there's no justified reason to wear cycling shorts. Leave them be. They're meant to sweat through or maintain a respectable degree of decency under skirts. Please don't make this a fashion trend like they did in the 90s. There is nothing worse than seeing a man wear tight-knit cycling shorts
Latex Caramel
That sums up this picture perfectly. If this suit were a flavor, it'd be latex caramel. It's a still picture, but we can hear the high-pitched, squeak of her bodysuit as she walks through the rain. Funny how she's still using an umbrella when she's basically wearing a waterproof suit.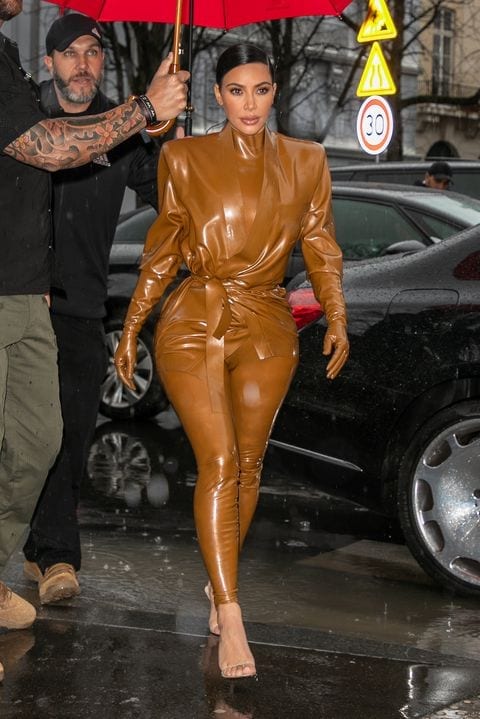 Hope you're not allergic to another fashion faux pas. As if hair and make-up were not consuming enough, she had to entice our imagination as to how she had fit her glorious body through that rubber sheath. How many hours do you think it took her? How many hours would you last in this?
Safety Boots
She was feeling particularly handy the moment this picture was taken. Plumber meets firefighter! She's jeans all over and she's ready to roll those sleeves up. Hand her the wrenches and help her find grip on the loose pipe.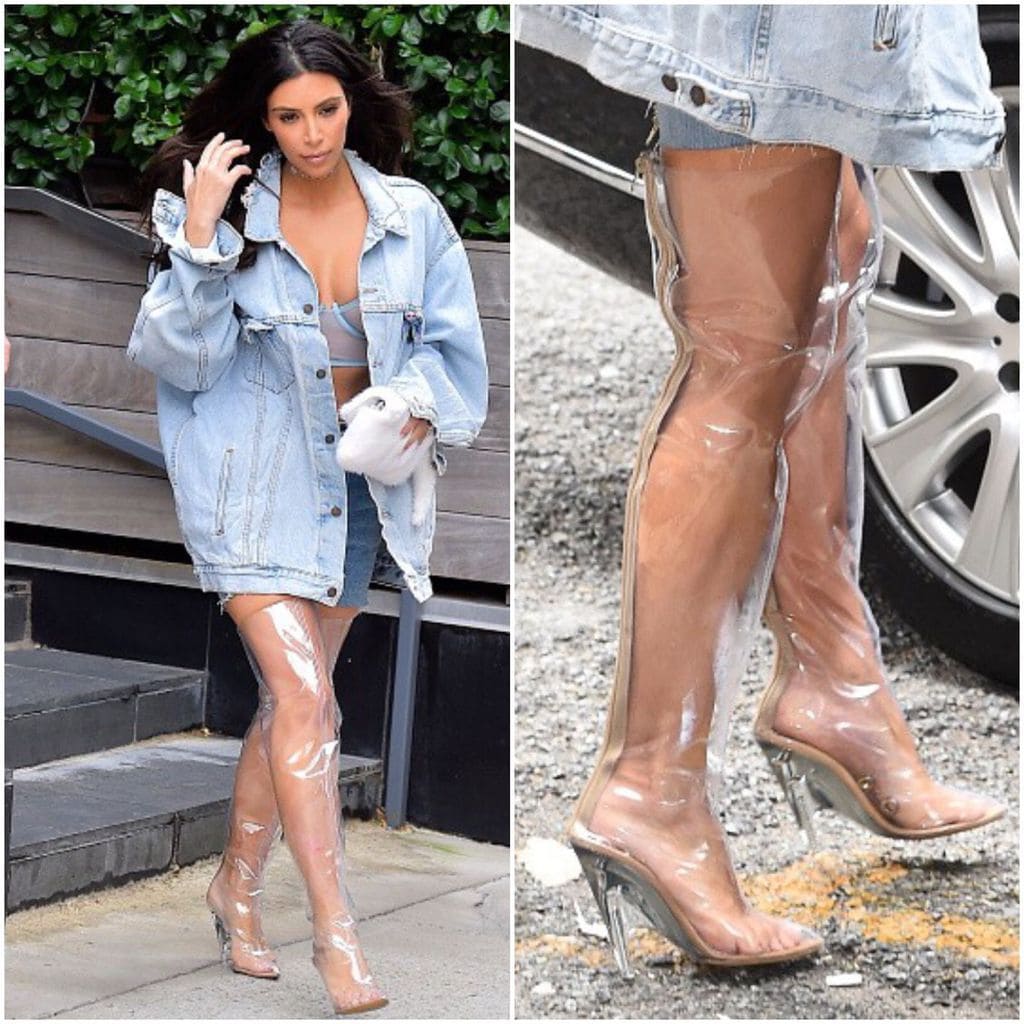 Meanwhile, those knee-high boots were inspired by firemen safety boots. It only looks good from afar but if we were to wear it, we would want to wear socks in those knee-high boots. They're uncomfortable to walk in; as if heels weren't painful enough. Second, nothing is more unattractive than seeing sweat droplets condense over your feet and thighs.
Hold your Horses
This cowgirl thought that denims was the way to go. Do you think her brassiere had been the same material? It would be typical for a Kardashian to expose their bosom if they go for a monocolor look. Anyway, that belt loses its touch because of the consistent material.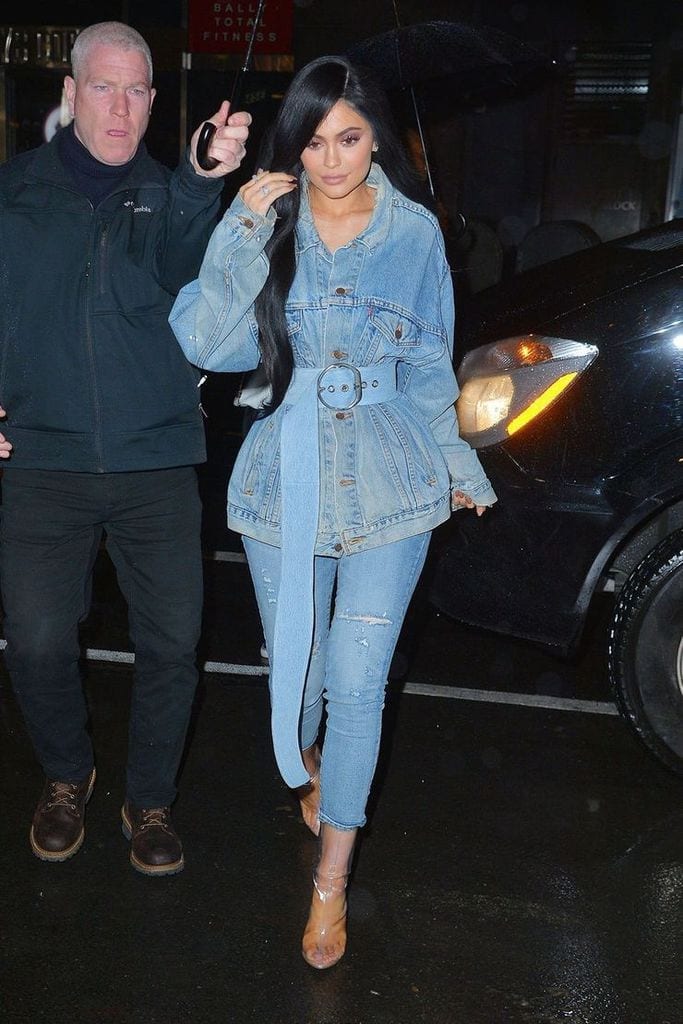 We had actually expected her to be wearing heels that had a denim material too. Either that or we could imagine her going for felt. This would be a hard look to launder during the rainy season. Good thing she has her guard to keep her dry.
Dining-wear
Nyoitamori – that's the sushi bar where food is placed on naked people serving as plates. If you can't imagine why people would do that, then think of it as people wearing sushi as it is strategically placed atop them, covering their intimate parts. It seems that Kris got her inspiration from this. We would expect her to lay atop the dinner table and have our plates put atop her too.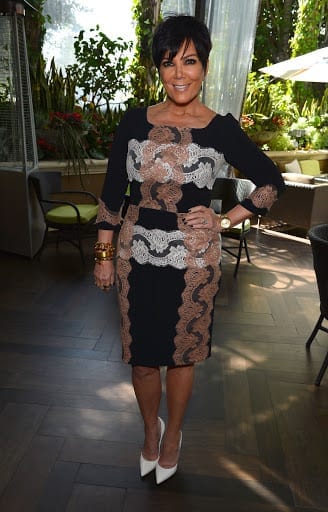 Other designers would have exquisitely designed this black dress with lace. But judging from the cuts and the placement of the design material, it's more like a novice had done it. It strikes us as ordinary and uninspired. What do you think?
Taking Up Space
Here ladies and gentlemen, you will see Kris relive her walk down the aisle. She's wrapped in a white bow, and the end bits were made to look like they were made to trail the cathedral. The texture of the bow looks like cheap styrofoam, if you were to ask us.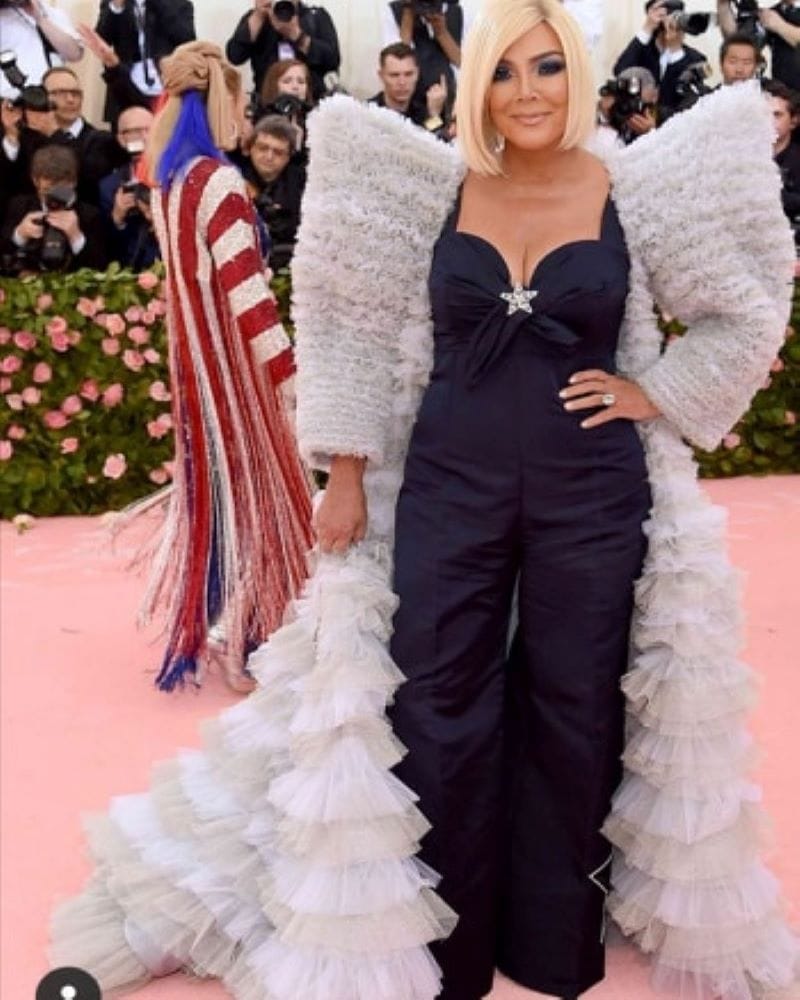 Frumpy. Kris Jenner is anything but old-fashioned, but this is what she appears to be like. The rough texture of the bow could have been neutralized by a smoother inner lining, but the designer had thought to pair it with lumpy material as well. Kris looks matronly, instead of the sexy woman that she is!
Deck of Cards
Oddly, Kourtney reminds of a queen of spades or clubs. If you stare 10 seconds or longer, it would seem like this design was hallucinatory. And we're already in disbelief how someone can be paid millions for airing their dirty laundry on a reality show.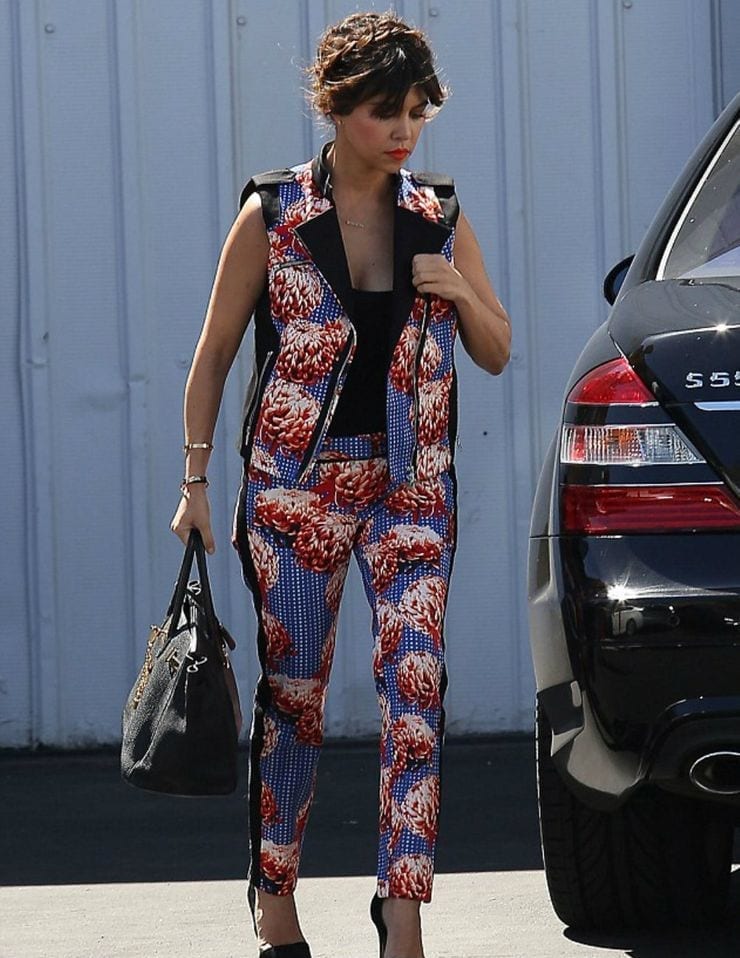 Or maybe, instead of a queen she was pulling off a joke(r) on us. Kourtney is usually the most sensible Kardashian there is. So it's hard to believe she had resorted to this look. It honestly looks like something is missing – a pair of sleeves really!
Dolled Up
So that's how she gets her kid to stay calm in her presence. Mommy has to get all dolled up, literally, to play with her kid. Whereas other parents would use a mobile toy or a dollie, she chose to dress up as one! Great parenting hack!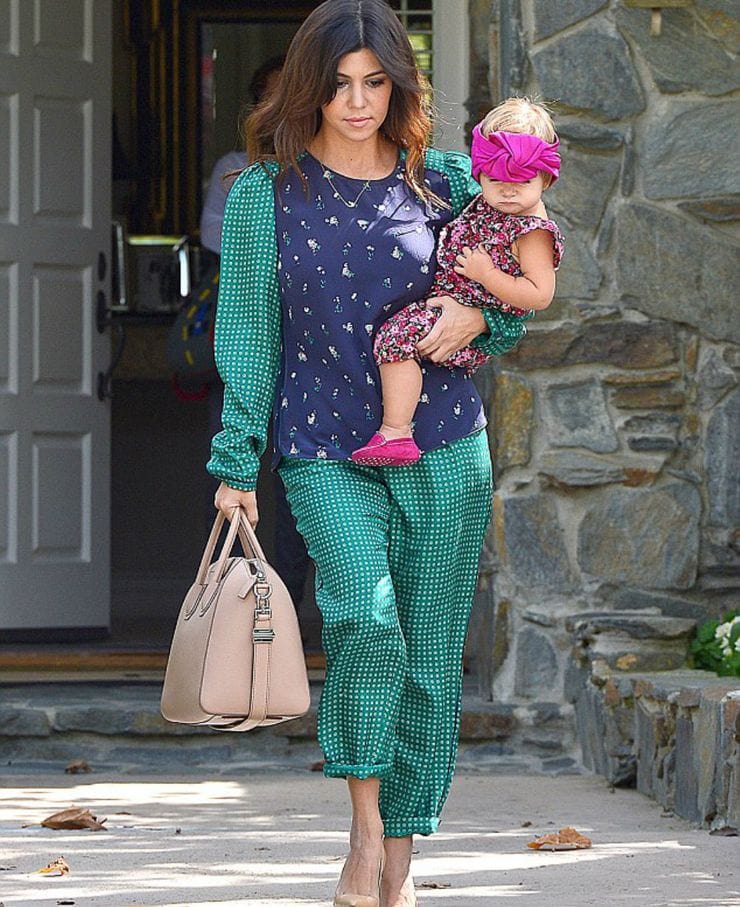 It's just that, why does it look like Kourney has just gotten out of bed and rolled out of it in her pajamas. Even Barbie had better fashion sense than to do just that. The only thing that salvaged this look were those pumps. They're absolutely to die for!
Biggest Mystery Revealed
Some women exercise, some pair it with a strict diet, others wear shapewear. It's our dirty little secret, and every time our girlfriends catch wind that we're using it, we're reduced to a profound level of shame. We had told them we were into the latest keto diet! It's just that it wasn't producing results as quickly as we would like.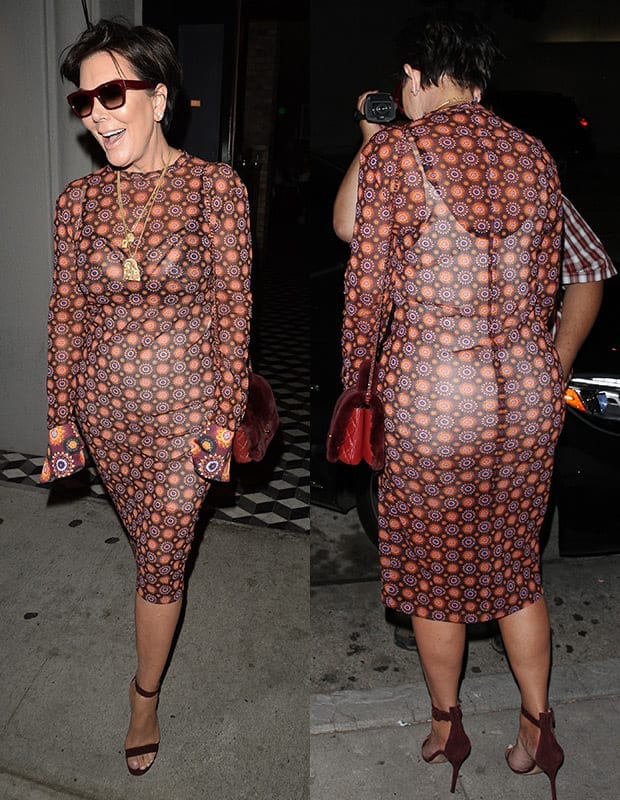 And while Kris Jenner has been very open about her nip, tuck procedures, what's the point of having to wear these if those were regularly done? Were they ineffective? Should we rethink our options or cancel our appointment? We'll probably just stick to choosing a fabric that isn't translucent.
Gone to Heaven
Cute print – holy spirit. We would have gone with Amen, if it weren't for those slippers. Now it seems that Kim's fashion sense has just died and gone to heaven. May it rest in peace, and may she seek guidance to revert to her usual on-point fashion sense.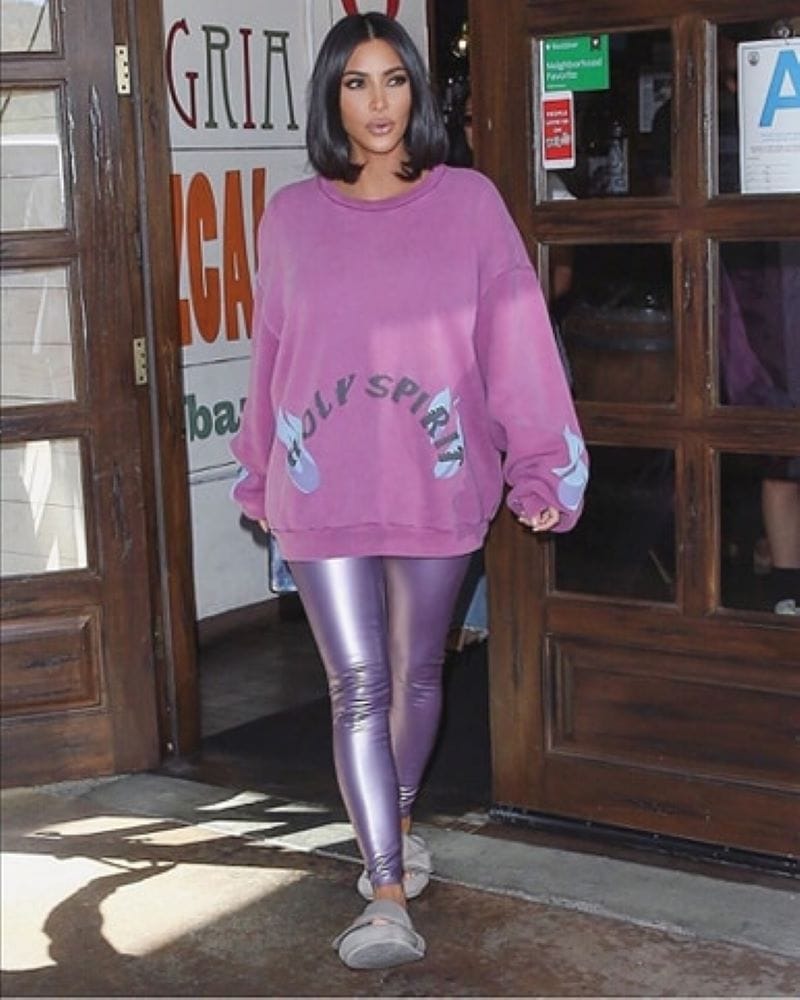 It's uncanny that a Kardashian would be caught in public wearing something comfortable. They aren't photographed to look like the rest of us. So can she do something about those slippers? Save them for the bedroom. We're not into the bright purple tights, loose sweater and bedroom slippers look. she looks like she partied hard last night and went to bed in those clothes.
Kanye meets Shakira
Before becoming the ultimate power couple, Kanye briefly dated Shakira. We're just kidding. But instead of the usual American vibe, Kim sports a Mexican-Indian fringe attire, and dges her hair blonde. She barely looks recognizable. It's like seeing a fish awkwardly flop on land.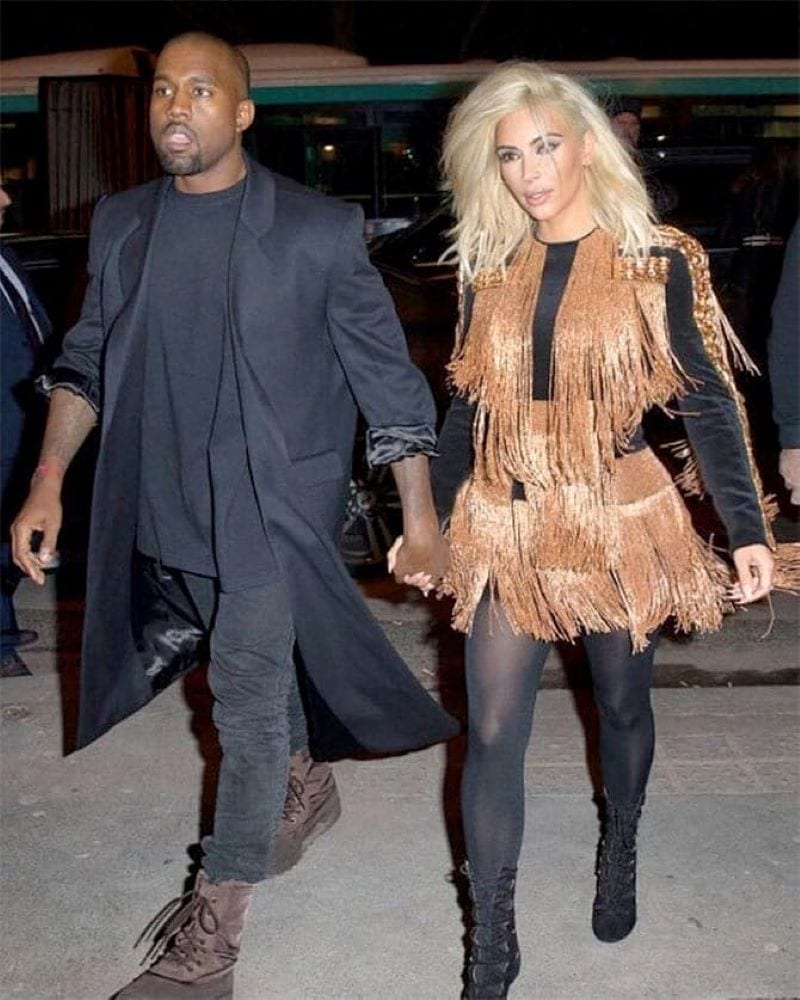 It's a pretty pitiful sight. Whereas Kanye looks impeccably dressed, Kim looks like she has just gone for a dress rehearsal. Could we have her change into the second set's outfit? We're really trying to look away; we're just going to scroll down.
Ribs Showing
Imagine rocking out to a post-disco boogie. Around the world, around the world, around the world. There's synthetic keys being pushed around, a globe in the center and skeletons marching up and down a staircase. Here's one for you.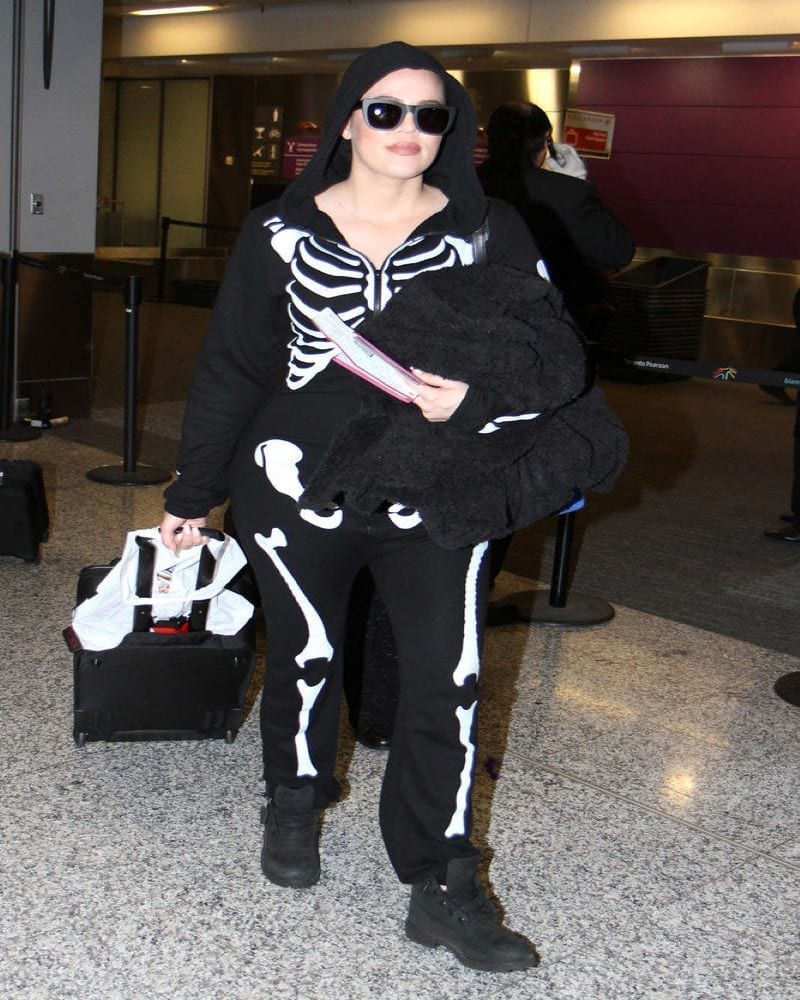 Did she just have a music video shooting? For the first time, we see an emaciated Kardashian with her ribs showing. She doesn't look sickly at all, don't worry. She even has the strength to pull a suitcase and wade through paparazzi. Was this after Halloween? We sure hope she had a reason to don this drop dead fit.
Oversized Jewelry
Ten years back, your outfit wouldn't be complete if you weren't wearing hoochie earrings and oversized bling. Everything had to sparkle. You had to be dressed like a bejewelled Tinkerbell because let's face it you didn't have a magical wand. Unleash your free spirit!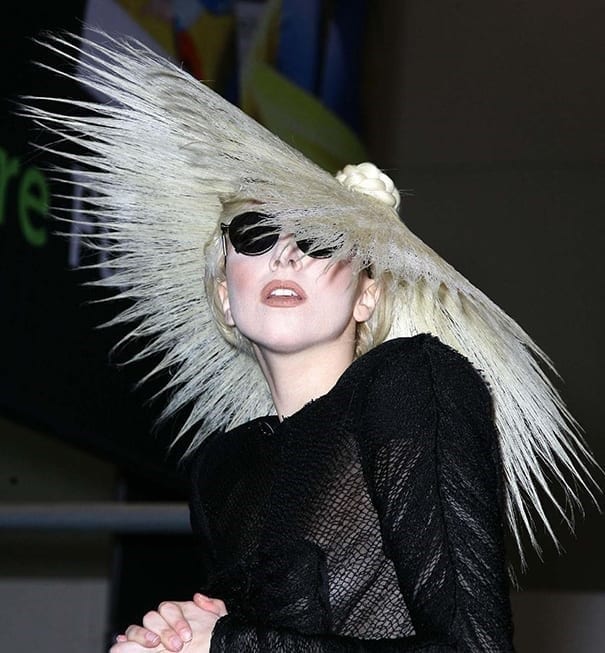 Off shoulders were also a uncomfortable fad. Back then it was normal but now we're left wondering how we survived that era. Did we wear bras with half the sleeve on, or did we even wear any? As if your look couldn't speak for itself, you had to engage the crowd with a golden chains clanging against each other.
Feverish with Fur
She's sexy and attractive but the way she's dressing downgrades all that appeal. It's not like she's old. She was only in her 20s when this picture was taken. A lot of Kim K's fashion fails were oddly when she had been Paris Hilton's assistant.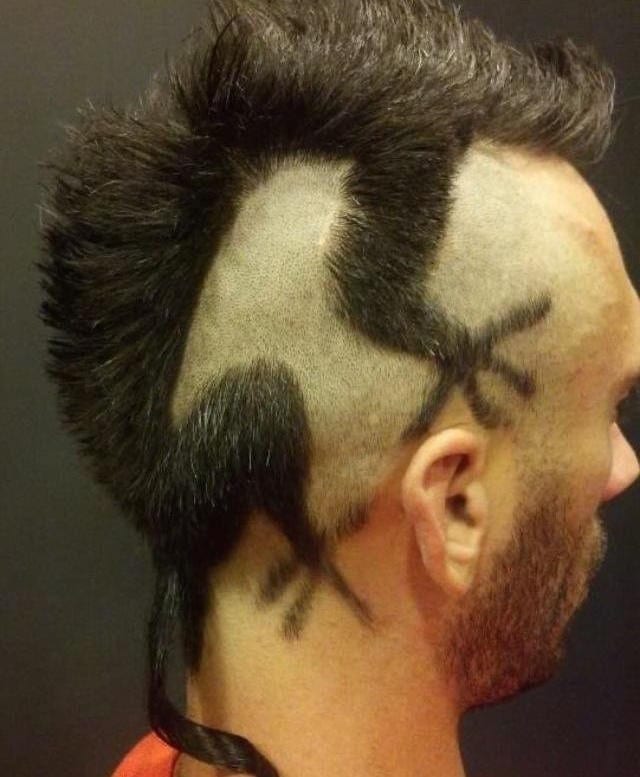 Was it because she had channeled all the work on maintaining Paris' outfits. Kim must have forgotten how to care and style herself. No wonder, she got her mom for her manager. That was smart of Kris for taking it up voluntarily.
Wearing Grills
This dress deserves some roasting because why would anyone want to dress up as a grill? It's like fishnet stockings but its sieve openings are wider apart. And instead of looking classy by putting on a one-piece body-hugging shape suit, she had to expose more skin.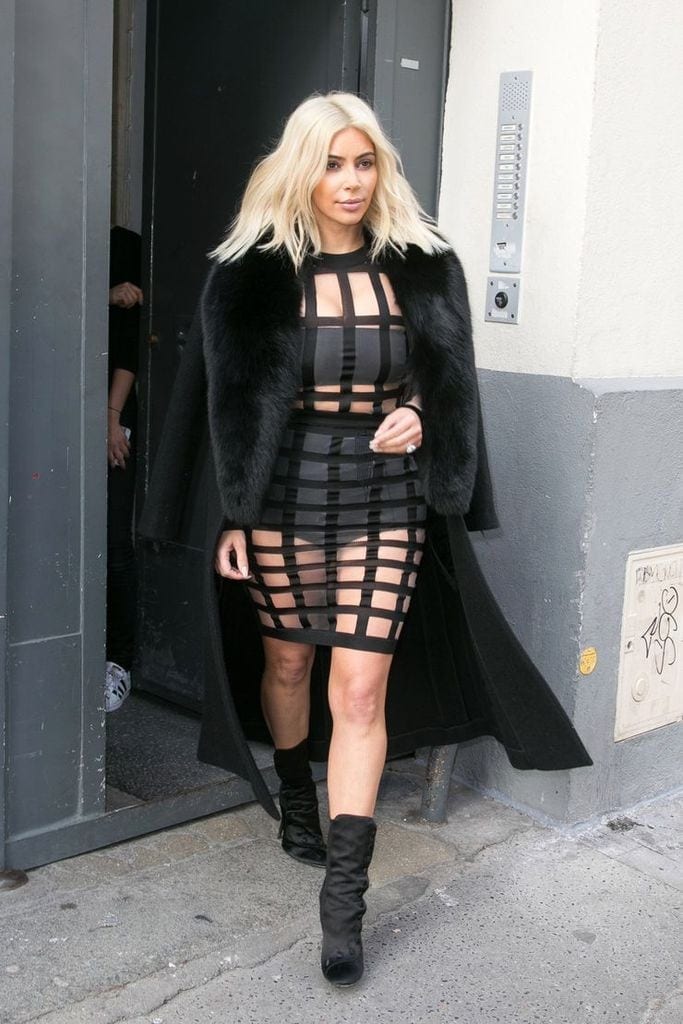 Ever realized that all of these outfits were meant to be showcased for a max 30 minutes at a time. Wear them on your regular walk and you'd be left freezing even with that coat on. Second, it's just not financially sustainable having to pay for more with less cloth.
Cultural Appropriation
While we love different artists and their contribution to music and design, some things are best left to be exclusive ownership. Beyonce had worn something that looked largely like this in her Mrs. Carter World Tour. She rocked it, unlike Kylie here.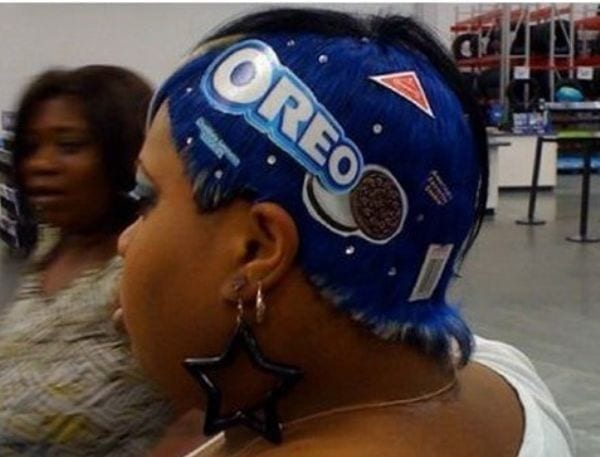 Beyonce is an icon because she represents black women in America. She had put in at least a decade since she started as a Destiny's Child member whereas Kylie grew up famous largely because of her sisters' success. They paid for it as well, with their illicit tapes, whereas Kylie just basked in the notoriety. So leave this jumpsuit alone Kylie.
Choosing Shorts
Can anyone tell Kim what shorts are for? Because with the number of tears on her jeans, she might as well wear one. Once again this item fetches hundreds of dollars, but it can only be hand-washed. Imagine throwing that with your hooked brassieres in the laundry machine.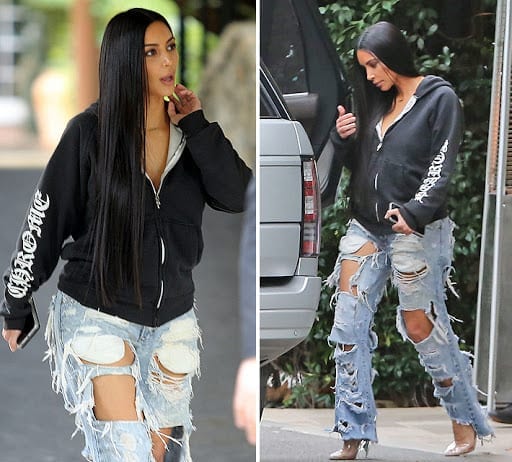 A slit on one leg is fine, but leave the jean pockets out of sight. We don't want to see if you have forgotten to wear your undies. Stop trying to pull a Britney on us. Now could you go back inside the house and change into something less stringy?
Peplums Fairy
Usually, peplums are attractive if the blouse you're wearing is fit to your body type. They are best worn by women who have hourglass figures, but really, anyone can pull it off. This form of an overskirt usually starts right below the ribcage and puffs out. However, if you're going to wear peplums like this, you're going to look like you don't have a torso to begin with.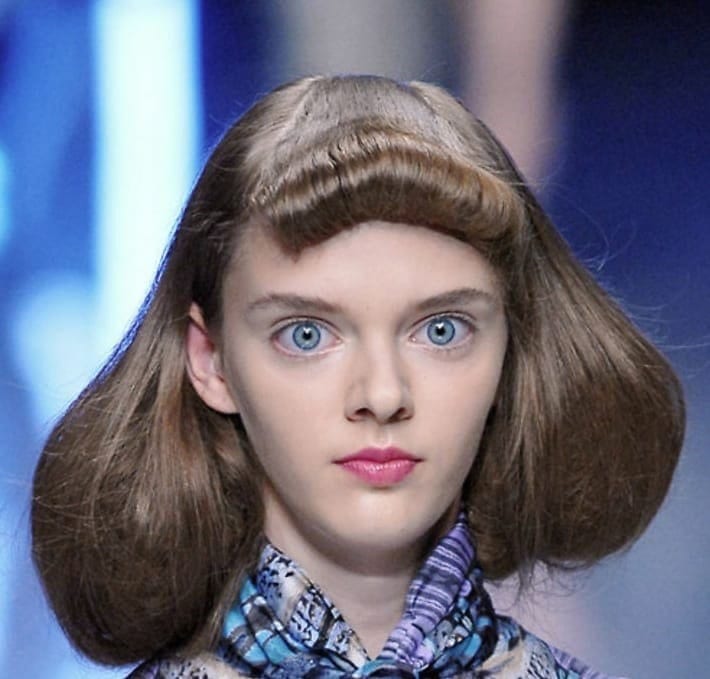 So it's just her chest and then her hips. Where'd her waist go? The whole point of a peplum is to accentuate her figure. This just diverts our attention from it, especially when those edges are cut too short. It might have suited Kourtney though.
Coat Pockets
Believe it- this is a Louis Vuitton item. It's a coat, worn on a very sunny day but because it's worn by Kim K, it's more of an expectancy that she'll wear something uncomfortable. The only thing that we love about it is that it has a lot of pockets. Unfortunately, those pockets are placed all over your body.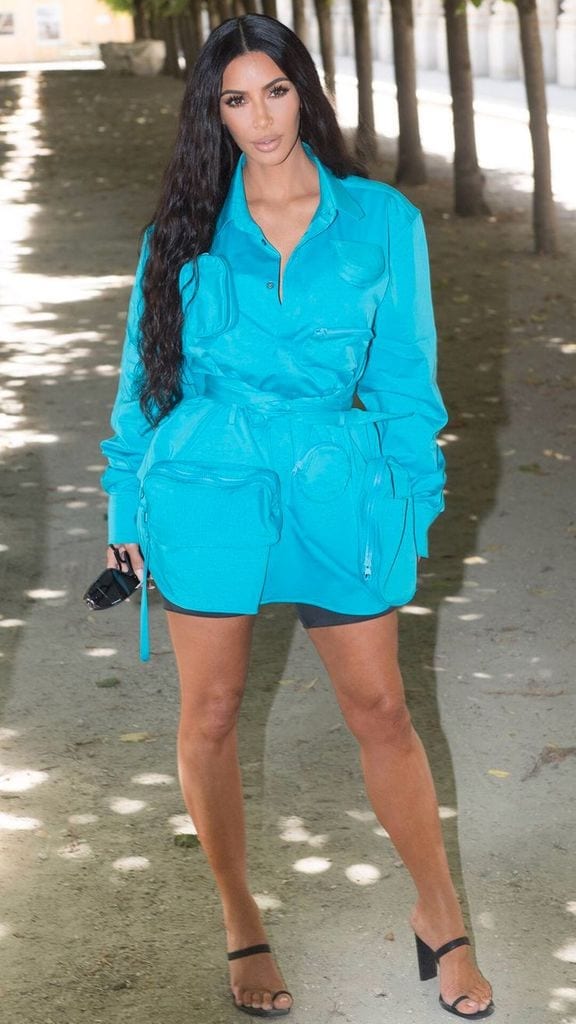 It makes us think – it wasn't there for purpose, but for aesthetics. Need our library id? Sure we'll just take it with our left hands on our right breast pocket. Need our tablet? Just unzip this right lower pocket here. But we're quite expecting that all those pockets lead to your skin, like there's no inner lining and that this is all for show.
Sorority Girl
We would have never imagined Kim fashion herself as a sorority girl. That's more of Paris Hilton's vibe. But this was in the early 2000s, so who can't blame her. Much of Kim's fashion sense was modeled after the socialite heiress. And it shows, don't you think?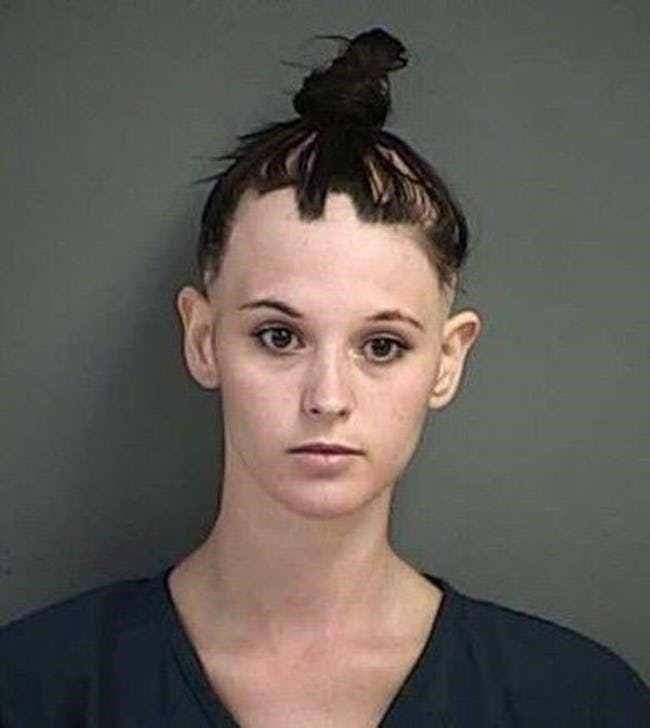 But it doesn't fit! It just doesn't because the Kim we have come to know is a queen of her own. This stylist has grown a brand of her own and has forged her own signature as a media personality. She has built her own niche in Hollywood where most people were just born into fame.
Hot Suit
Kim is looking especially royal these days. It's just that it doesn't fit her matronly figure. Was her jacket supposed to double as a coat? Imagine it trailing across the gravel sidewalk, picking up crumbs and grime. The vibrant teal color though is spot on.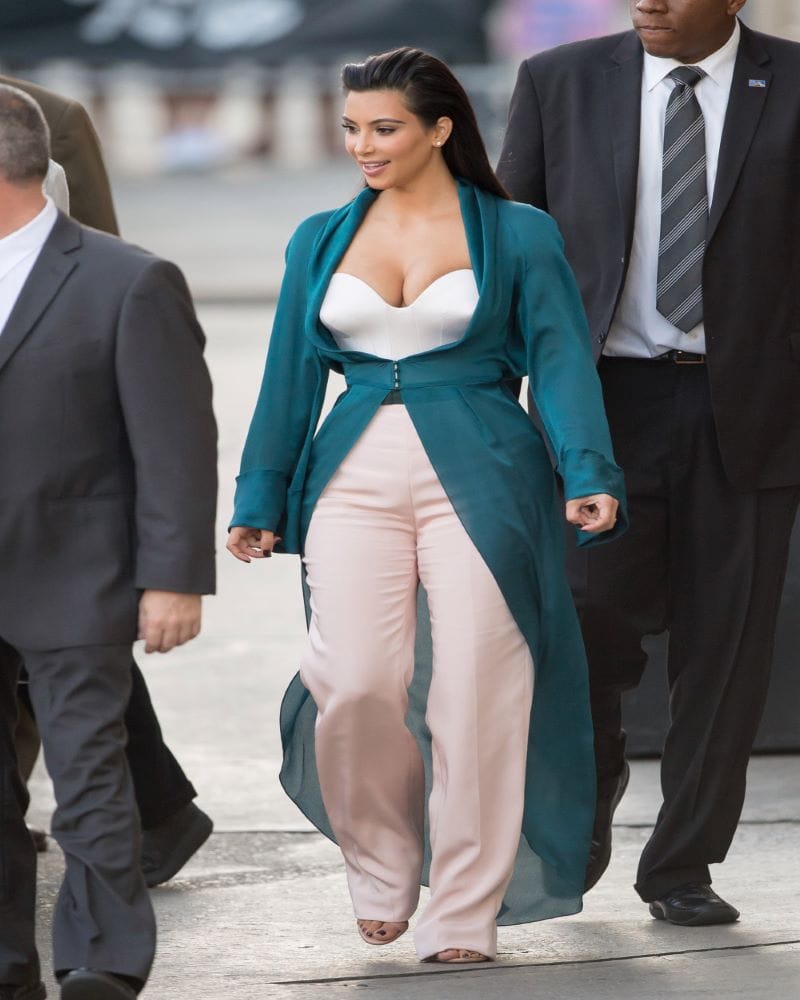 And those oversized pants- those are the worst fashion trend of the early 2000s when rebel rock was the craze. People's baggy jeans would be tarnished lighter by the backside of the foot because it would keep rubbing against the pavement. If you revealed the inner side – the one touching your skin, there's just a muck of filth.
Following Hilton
It's like a comeback from the early 2000s. Hot pink, natural blonde and baggy oversized tracksuits were the bomb. It's like Paris Hilton bejeweled. Can you imagine your older sister following her suit? With the sequins on her suit people can probably spot her from miles away.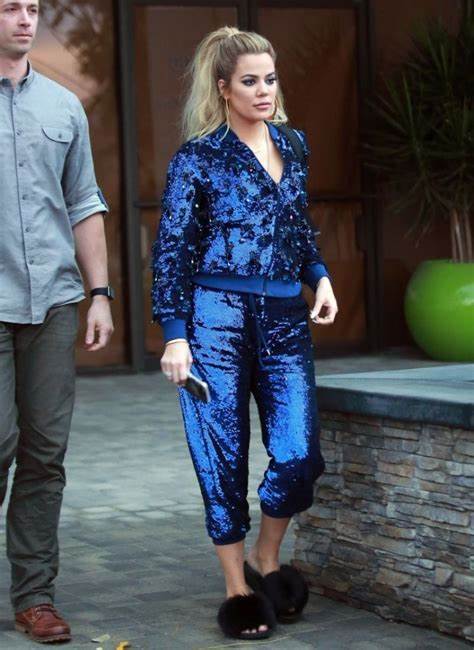 But this time there are no pooches, high-pitched 3- minute songs, or girl-next-door vibe. It's just Khloe walking out of her house. That's the main exercise – about the duration of one song, and an orchestral period sitting at the back of the car. That should hide this atrocious tracksuit.
New Skin
She had just recently celebrated the 2nd birthday of her daughter when she chose to pose in front of the camera. She donned on a pair of leather materials. And she had paired her favourite colours – pitch-black against "nude". Say, did Kim just lose a pound of skin because she looks radiant here?
It's just that there's a lot of leather for a kid's birthday party. She probably wouldn't remember it at all if it weren't for the pictures. Besides, shouldn't her kid be the star of the show, not mommy – especially for a mismatched outfit? Whose birthday is it really anyway?
Leopard Print
What is it with Kris and monotones? Allow a little variety when it comes to the design of the fabric. If you fashion your entire look based on a single design, you come off shapeless. And Kris has a rocking bod, so that's a shame.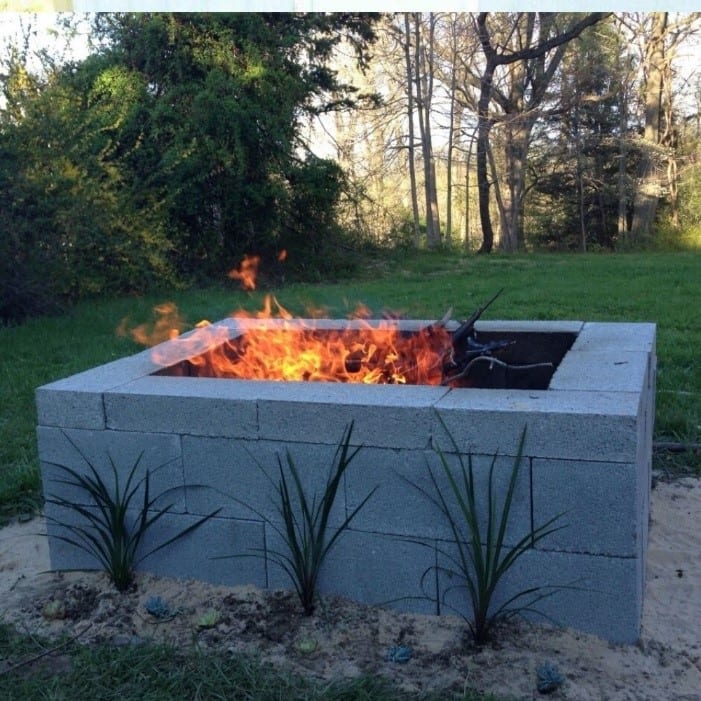 What's worse is that even her shoes had the same print. What is it with extremes of age that someone dresses them up in a single color. Use complements – yellow and purple, green and red. Don't go bouncing around as Tigger! You ought to hide your tail!
Prison Grey
Someone else could have pulled off this smart-casual vibe. But please don't ruin the clothing with a piece of ice cream. It's so uncool! How can Kendall go out and about with pajamas colored in prison grey? It doesn't do anything for her figure either.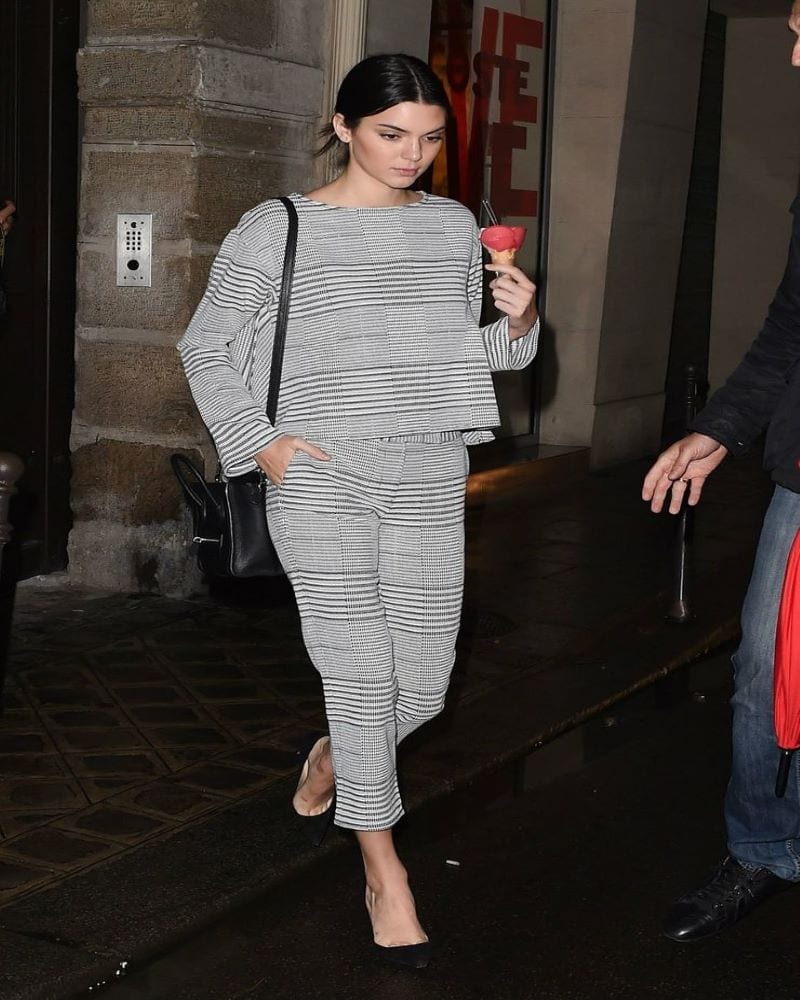 We feel like the fabric's texture is rough to touch. And we're just looking at it. Kendall seemed to have been going for a certain vibe. But she failed short when she had chosen this outfit. Better luck next time, we guess. Maybe a brighter colored pair of heels
Marking Territories
Just in case Kim forgets what she looks like, she'll have her jacket to remind her. You bet no one will be able to steal this jacket the same way you can't ask for someone else's 1 by 1 picture to go on your class card. Maybe we should go and mark our items the same way. They can steal your name but they can't steal your face.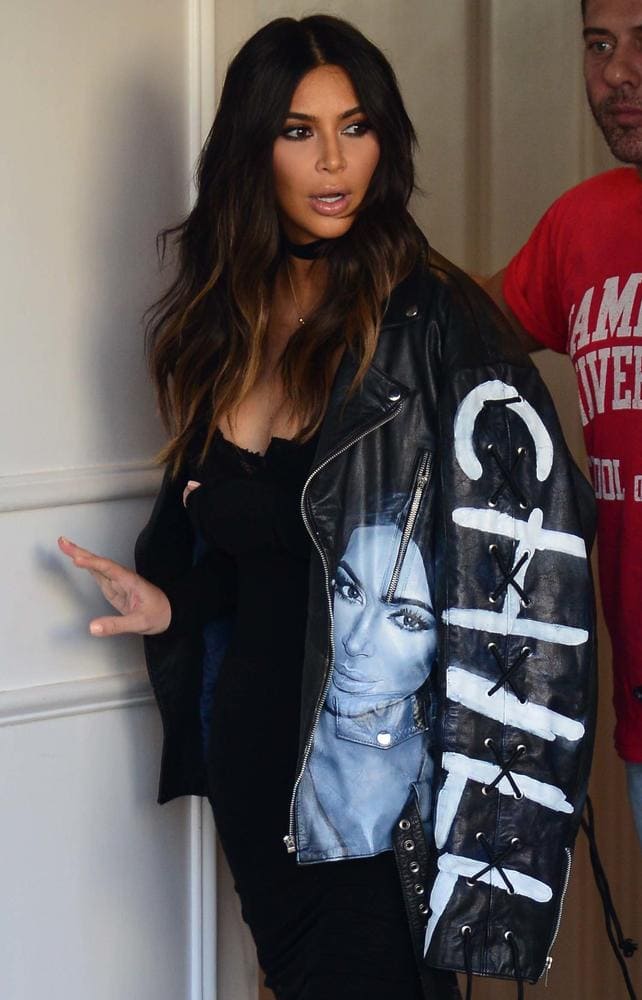 People plaster their faces on so many things as if these were phallic symbols. You don't even have to be ashamed or whatever. All you need is a thick dermal layer and a great deal of vanity! Bet Versace never thought of marking his items this way.
Maternity Wear
It's a misstatement to be caught using maternity wear over leggings. Not even a 24-K gold necklace can salvage the mistake. Just in case you're wondering how the Kardashian sisters committed the same mistake, this was taken pre-Keeping Up with The Kardashian era.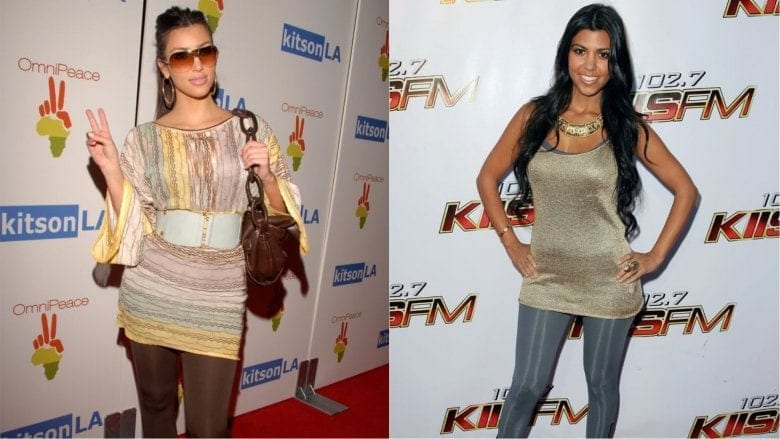 Back then, Paris Hilton made pink tracksuits all the rave. The more non-existent you were under the baggy clothing, the better. Leggings weren't a thing because they showed off your shape and left little to the imagination. Having a curvy figure wasn't in either. Lithe and slim was the fad.
Social Recluse
This is a perfect item for when you want to meditate. With those glasses on, we wouldn't have recognized Kendall. We didn't know she wanted to attain Nirvana and disattach herself from her worldly belongings. So why is she carrying that leather bag?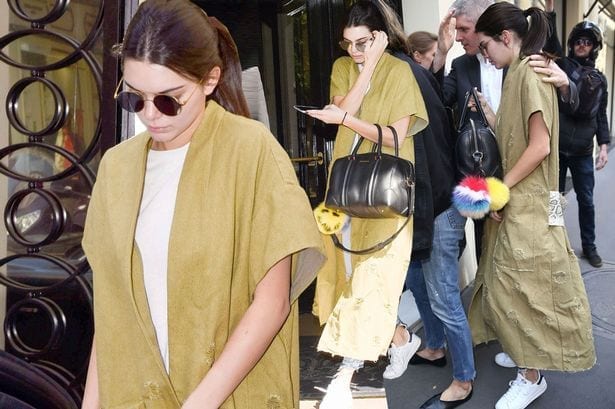 It probably costs more than our wardrobe. For us, that piece of item can be worn if you casually want to sit by the street and beg for alms. We can get by with an additional dollar or two. But we'd still be at a loss considering this trendy item costs hundreds of dollars.
Breaking In Footwear
How do you break in shoes fast? You can wear socks, wear on those shoes, and blast hot air around it for two to three minutes. You can walk around them to stretch them out. Instead of using a hairdryer and heat, you can just spray it with alcohol and wiggle your feet in them until it evaporates. Lastly, have a pregnant mom stretch them for you, like this!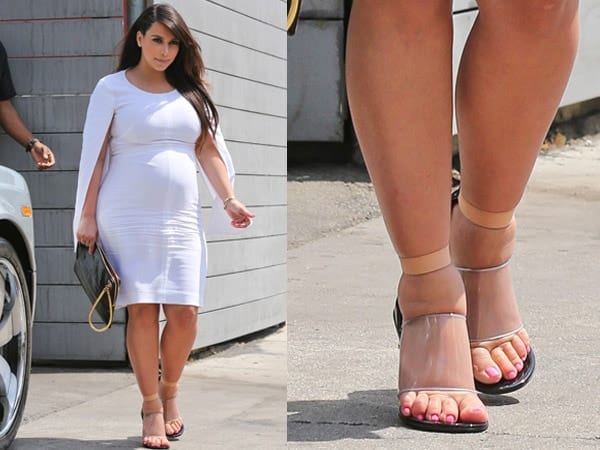 It's normal for women's feet and legs to swell during the third trimester. That's because there's a lot of fluid within the body for you and your baby. So the least you could do is to wear comfortable sandals or open shoes. Didn't anyone tell Kim she could take a breather? She could wear a pair of clogs and still make it look sexy.
Bikini Bottom
Kim is rocking those assets but imagine wearing this in mid-summer heat. It's already translucent to begin with, but having sweat pouring through the cracks will make it transparent. She ought to have a towel or a sponge(bob) in hand as she manages this bikini bottom. Would you dare go out in this?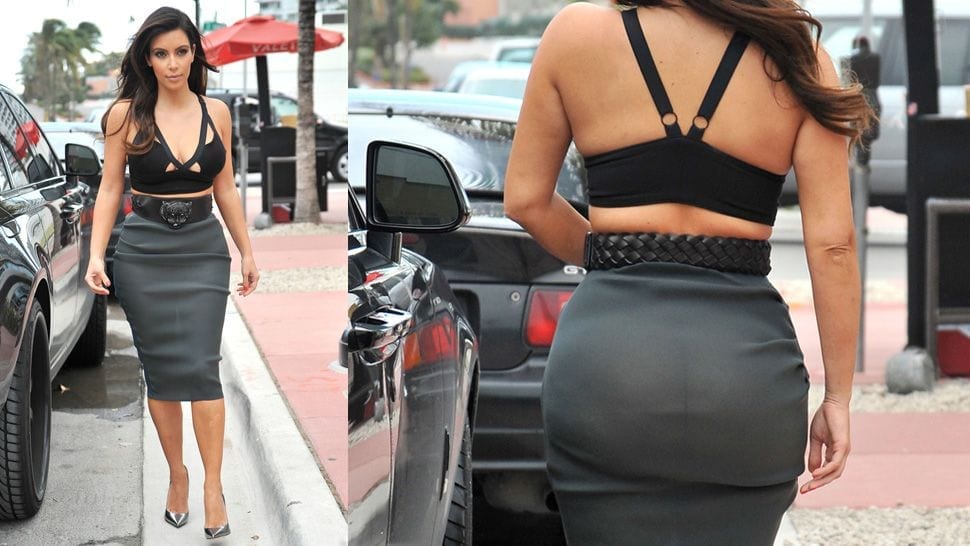 But we have to admit, it fits her perfectly. Her silhouette is perfectly encased in that pencil skirt. That top looks more like a sports bra but if you look at it long enough, it'll look classy to be worn on a social gathering. Just make sure that you are Kim K, otherwise, you'd be getting the rack for unwanted attention.
Maximal Lifts
Aren't belts worn to hold something together? Like loose jeans or abdominal tissue for sub-maximal lifts? Just what was Kim K holding in when this was taken? It's not like there was a risk of overextension. You're supposed to be the main piece of the attire, not those belts!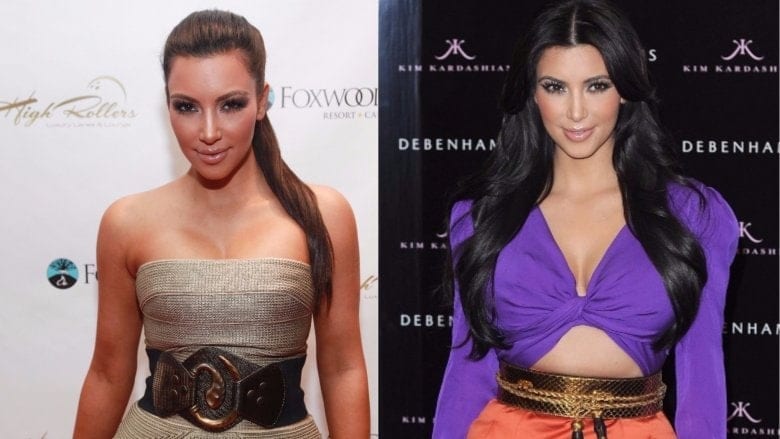 Even Hispanics would daresay you botched the look on the right. If you're going to show your midriff, then flaunt it. Don't entice and, hide it behind an ill-fitted belt. Do you think she was going for a Mexican or Arabic look? We're just lost.
Intimate Wear
It's called just that because it's supposed to house your assets. They are too intimate to be called after department sections. But these ladies thought they could pull off a stunt like this. Either you're going semi- nude like Shakira or wear the top as modestly as it is.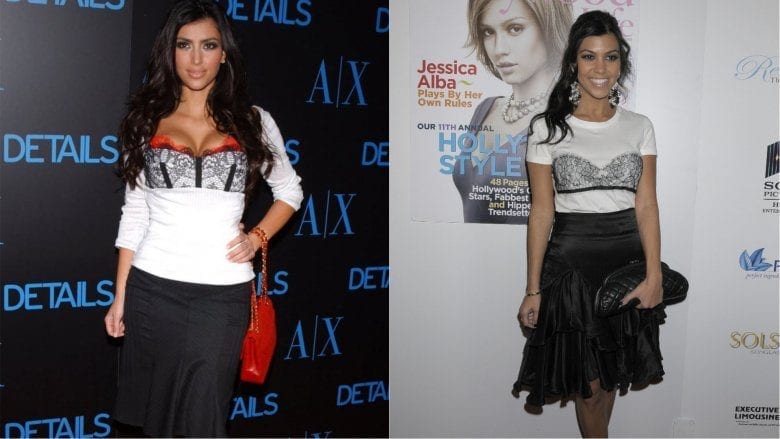 Do you think they were wearing brasseries underneath the top? Or were their brassieres the one we can view from afar? Guess the former would be comfortable. It's like wearing a sock before using shoes. Those underwires and laces wouldn't bother us so much.