Healthy Meal Kits to Order From When You're Stuck at Home
By Ish Bautista May 20, 2020
---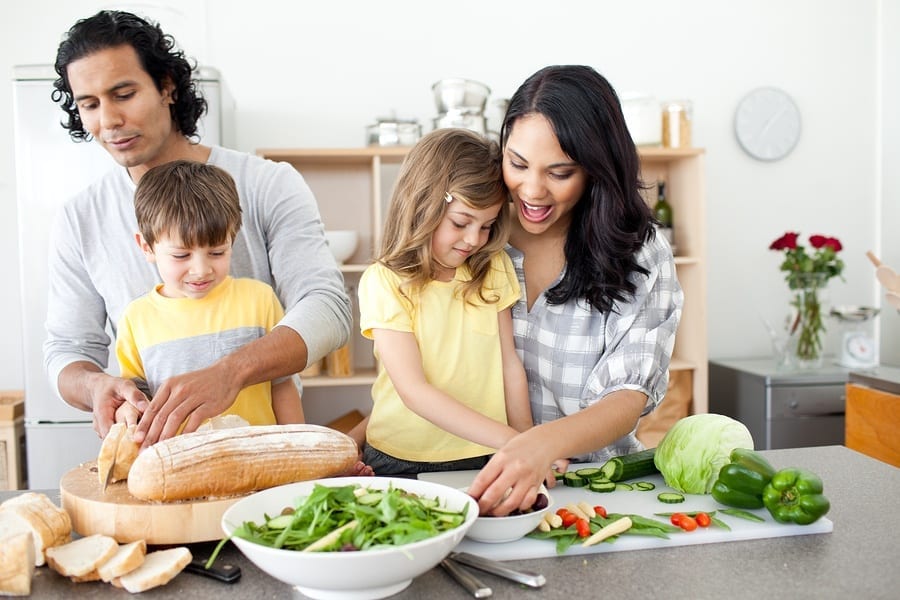 Staying healthy is the prime concern this 2020. It sure is difficult. Having to force yourself to go to the gym every day was tough enough; staying clear from the refrigerator is way harder. Now, healthy isn't limited to getting the right dose of nutrients or drinking enough fluids. You have to key in safety.
And that is exactly why, evaluating the ways by which you stock up the fridge is important. Grocery runs are essential, but they carry a certain degree of risk. Plus you'd have to have your weekly meals planned to stock up on the ingredients you need to buy beforehand. That's tiresome. Besides, what if you or your kids choose to change Thursday's meal plan to mac n' cheese? That doesn't give you much freedom.
Thank God for Meal Preps from Home Chef, SunBasket, and Green Chef. They're quick, easy to cook, affordable, and delicious! An added feature during these times? Contactless delivery!
Just What are Meal Kits?
Every couple of days, a culinary team will offer you a feast of healthy meal options. Take your pick. Place the details, and simply wait for these meal kits to be delivered to your doorstep.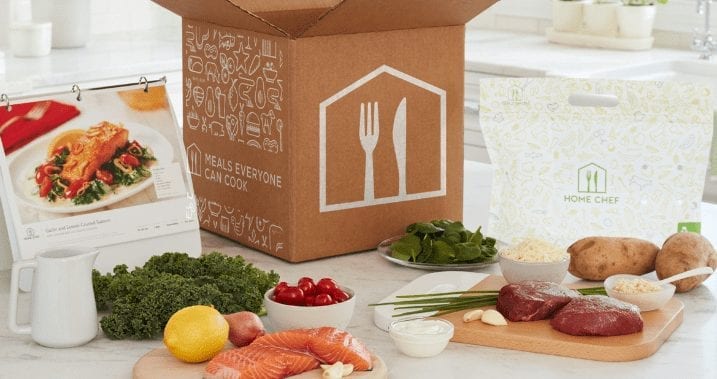 These meal kits contain pre-packaged ingredients and easy-to-follow recipes. So when you unbox the items, they go either straight to the pan or the refrigerator. Follow the recipes and you'll have those divine images right on your tabletop.
What do I get out of it?
Each provider's concern is your health. That is why they ensure contactless deliveries. The driver places the order at your doorstep. They will knock or ring your doorbell then step back about 2 meters away so you can collect your order. Since you have pre-paid the meal kits, you won't have to worry about handing cash over or signing any receipt. Your safety is ensured!
Top-shelf, quality ingredients are pre-packaged in each meal kit. That way, all you have to do is unbox, heat the skillet and sautee – per the recipe. Isn't that neat? There's minimal slicing, dicing and apportionment so you don't have to worry about food servings. That's a check off the list!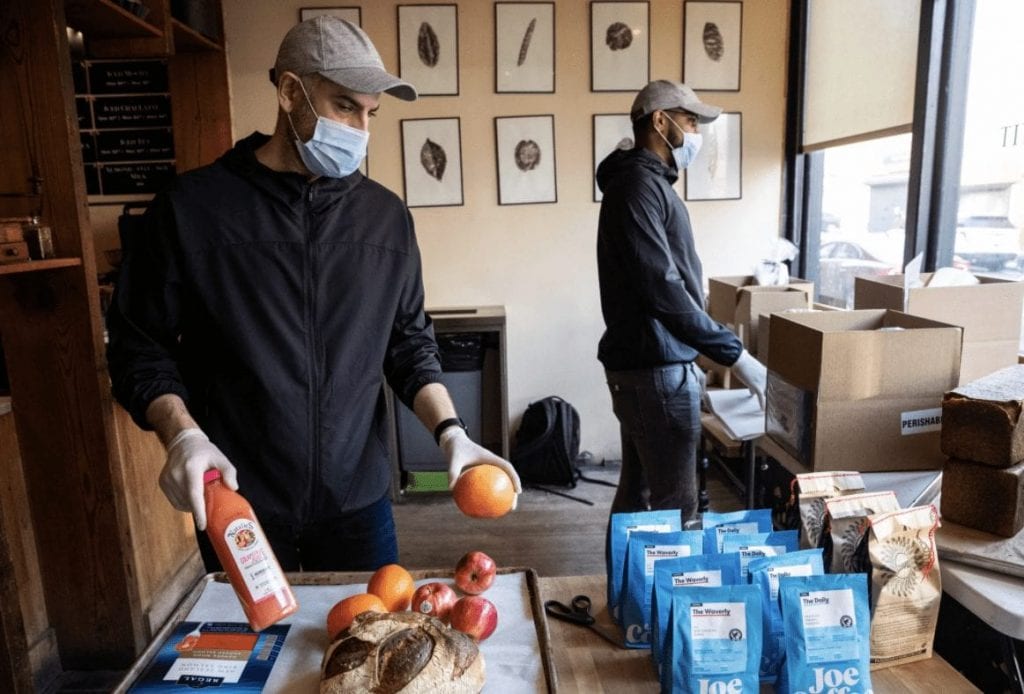 Someone can call the shots and delegate. Have one bring out the saucepan, the other read the recipe aloud, while the other checks to see if the food is cooked to perfection.  Cooking is way more fun and memorable now that it's recreational. Spend quality time with the family during and after cooking!  
Choose amongst the chef's meal options depending on your taste for the week. Do you prefer international cuisine to burgers and buns? Are you vegan? Do you want to go on a Keto diet? All you have to do is browse, keep from salivating, choose those that appeal the most to you and your family, and hit next!
Which Meal Delivery Subscriptions Can I Choose From?
A breakdown of our top picks: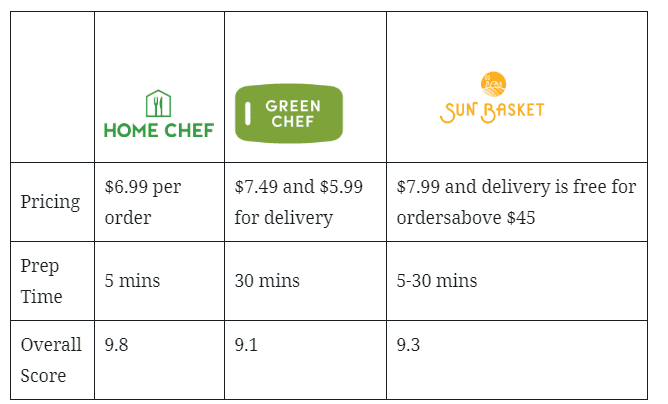 What are you tasting right now? Adventurous, Quick and Simple? Low-Cal, Carb-Conscious, or Vegetarian?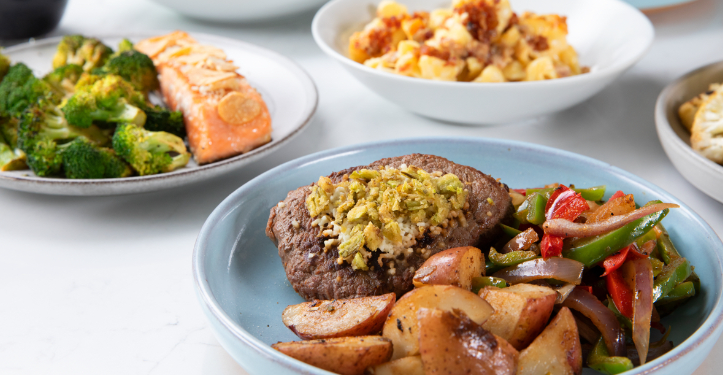 If there's anything Home Chef specializes in, it's personalizing your menu options. Simply choose your dietary preferences, then place how many people you will be cooking for and how many times within the week you'll be cooking. You can cook for as many as 2, 4 or 6 persons.
All the meal plans can be customized. If you're browsing the recipe, you'll see the preparation and cooking time, the ease in cooking and the spice level. You'll also be advised to cook the meal plans per a set number of days.
The recipes can be viewed online, and are complete with images. So have no fear, you'll be a master chef in as little as 10 minutes, and the meals will be delivered to your doorstep!
Sun Basket – Fresh and GMO-free
SunBasket prides itself on offering organic produce. After all, it's a certified organic handler. No GMOs, chemicals, or pesticides. You'll have farm-fresh ingredients shipped to you in no time.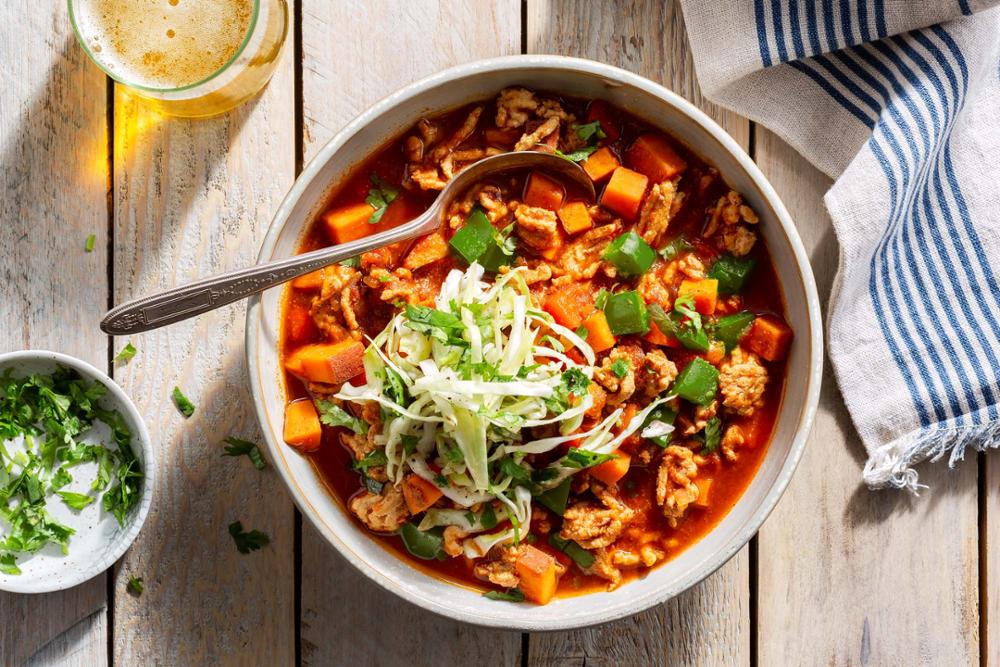 We can barely count their meal plans – Paleo, Gluten-free, Diabetes-friendly, Vegetarian, Mediterranean, Carb-conscious, Lean & Clean, Chef's Choice, Pescatarian and Quick & Easy. They'll first have you choose your dinner meal, and you can add your breakfast, lunch and snack options. Believe us, you'll be dazed by the number of options you have in your list. Depending on the meal item, you can cook or heat-only. 
Green Chef – Organic and Well Balanced
Green Chef is also another certified organic company. Amongst the three, this would appeal most to vegans and vegetarians. You can choose amongst Keto, Paleo, Balanced Living, Plant-Powered or Family Plan.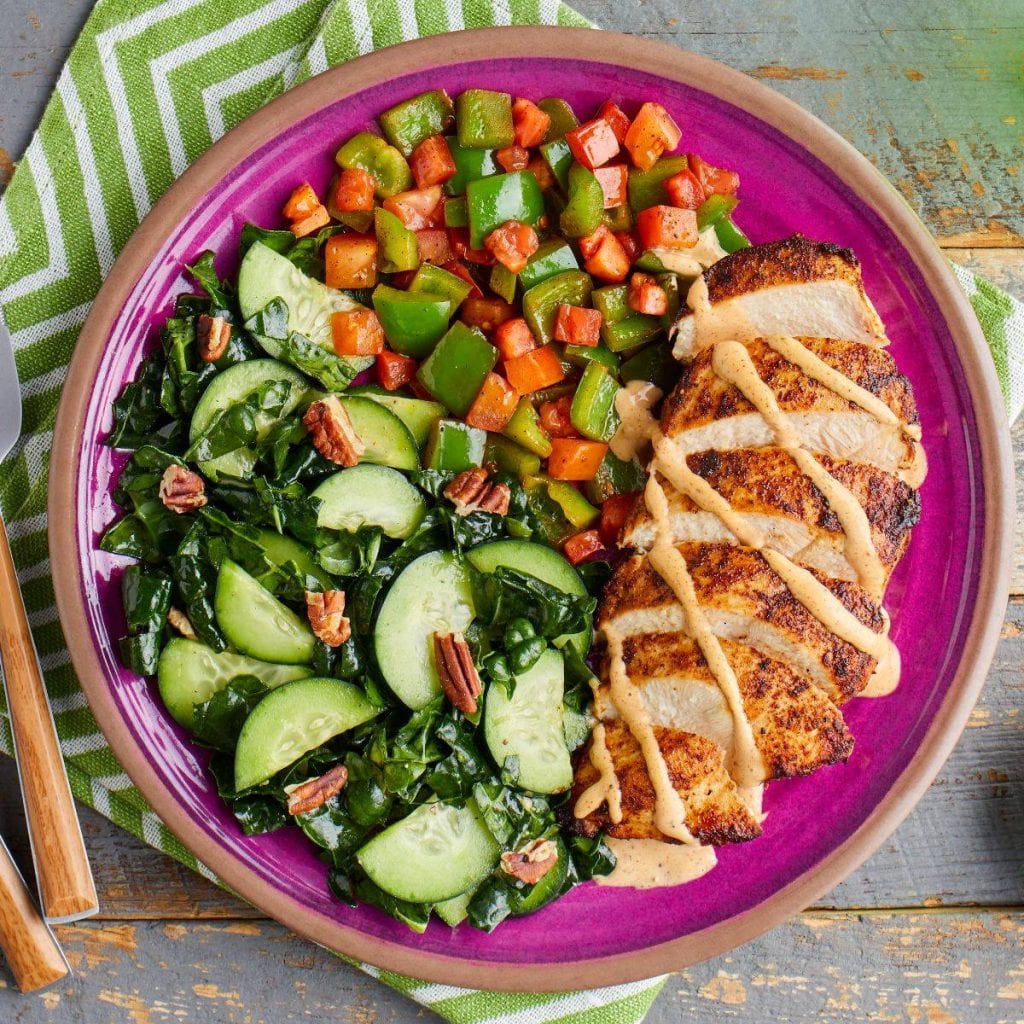 You can order for as many as 2,4 or 6 persons with at least 2 servings per recipe. They are certain your family will applaud you for cooking a restaurant-worthy entrée, all from the comforts of your home!
Which Amongst the Three Do We Suggest?
We suggest you order from Home Chef. As they say, it's more than a meal kit. It's a dinstiny – a combination of dinner and destiny, customized per your taste buds at the most affordable rate! One meal roughly costs $6.99 with free delivery charges for orders above $45. Since everything is customizable, you can even skip weeks then place your orders again – anytime you feel like it!