New Year's Resolution: Eating Healthier and Cooking Food for Yourself
By Sam s January 7, 2020
---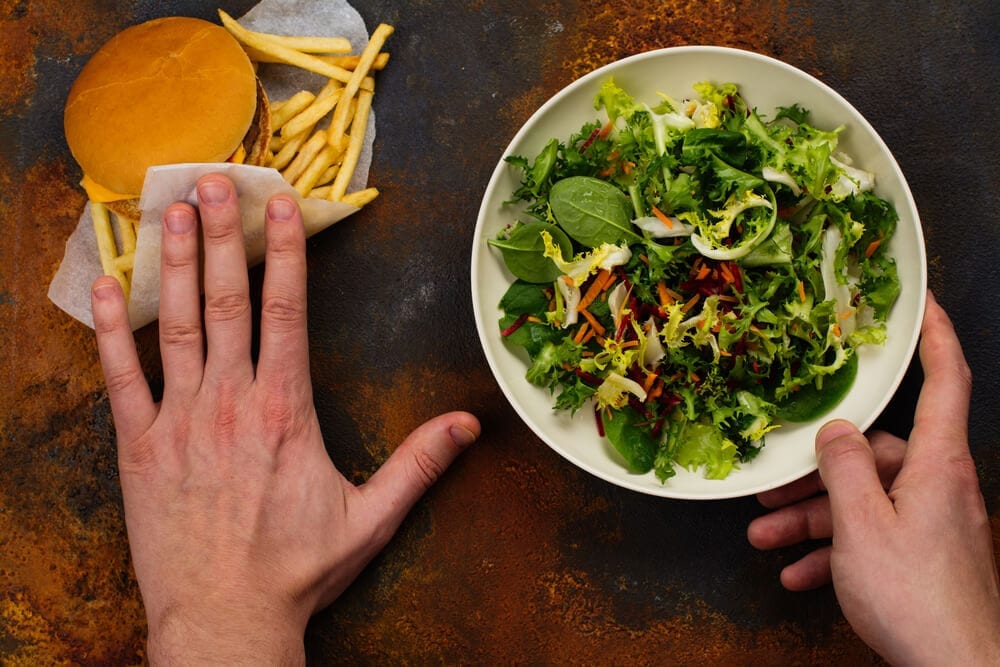 That's it, no more excuses — 2020's New Year's resolution is eating healthier and cooking food for yourself! And unlike 2019's sorry excuse of an attempt, this time failure is not an option. Now we know what you're thinking: you don't have the time, money or know-how to upend years of bad eating habits overnight, even if it is your New Year's resolution. 
If you're like 80% of Americans, your New Year's Resolution will be forgotten by the second week of February according to U.S.News. But don't worry, like everything else — there's an app (or four) for that!

Along with a new decade, 2020 brings with it new, healthy meal delivery options for fresh, pre-packaged ingredients and top-shelf recipes to your doorstep. Yes, that's right, for a surprisingly affordable price and with minimal effort, you can start eating healthier and cooking food for yourself.
We're talking about meal delivery service subscriptions. They're great for those nights when you come home tired and simply can't face the thought of the supermarket. By saving you precious time and making it easy to eat healthy food, these services can help you keep your New Year's resolution going.  
We're talking about meal delivery service subscriptions, and luckily for you, we've already done the grunt work to compare meal delivery subscription services that offer healthy meals suitable to your diet. 
| | | | | |
| --- | --- | --- | --- | --- |
| | Home Chef | Green Chef | Sun Basket | |
| Prices | $7.99  | $7.49 | $10.99 | |
| Delivery Cost | free for orders above $45 | $5.99 | $6.99 per order | |
| Min. Weekly Subscription  | 2 meals of 2 portions | 2 meals of 2 portions | 2 meals of 2 portions | |
| Options for kids | No | Yes | Yes | |
| Overall Score  | 9.8/10 | 9.5/10 | 9.3/10 | |
Home Chef — Best Overall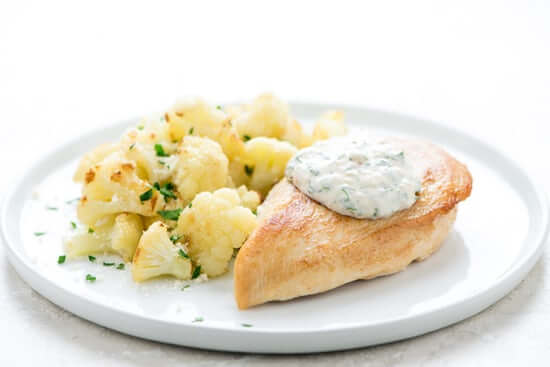 We love Home Chef's subscription service! With a broad, tasty offering of more than 15  healthy meals a week, you can be sure that there's something for everyone. Home Chef's familiar recipes come with the kind of twist only a top-notch chef can get away with. Their subscription model is easy to work with, meaning that you can skip weeks and even customize meals to suit Low Carb and Mediterranean diets. Fresh, high-quality ingredients and easy to follow, extremely flavorful recipes along with top-rated customer service make for an unbeatable combination. We strongly believe that Home Chef is 2020's best meal delivery service.
Get $100 off – $25 off your first 4 boxes
Green Chef— Honorable Mention for Freshness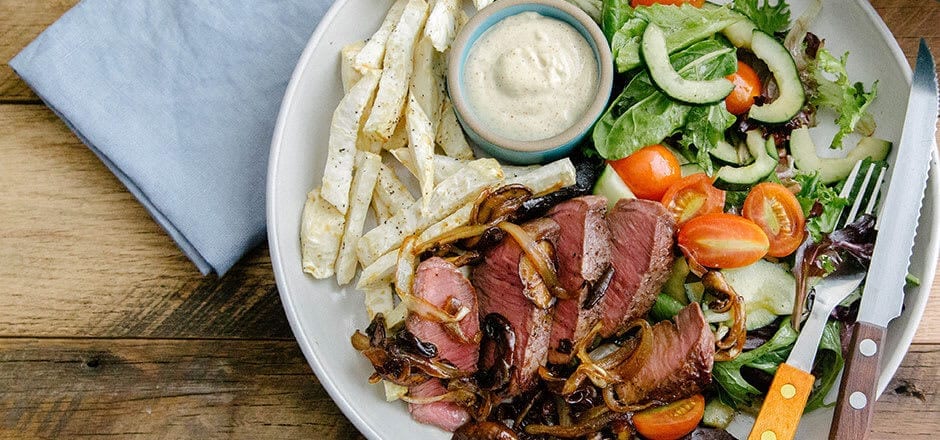 GreenChef makes it easy to start eating healthier and cooking for yourself with its delicious home delivery meal subscription service! GreenChef focuses on providing locally sourced ingredients of the highest quality to ensure freshness and sustainability, and they truly embody the saying "from farm to table". They also do an excellent job making sure that each meal contains the right amount of nutrients for a balanced, healthy diet. Furthermore, they have an option to have a set Diet plan, Like Keto. GreenChef will provide you with all the food you need to keep up with your specific diet. They understand that your meal schedule is dynamic, so they allow you to skip weeks, swap recipes and cancel anytime. Their commitment to sustainability and focus on recyclable packaging make them a strong contender when you compare meal delivery subscriptions.
Get $80 Off + Free shipping 
Sun Basket — Great for Specialized Diets!

We loved Sun Basket's wide choice of home delivery meals focused on specialized recipes perfect for Keto and Mediterranean diets. While their price is higher than most other meal delivery services their focus on specialty diets gives them a big advantage. A wide choice of customization options means that you can mix and match and still be gluten-free, which is great for us non-gluten eaters. An impressive selection of veggie-packed meals featuring an array of organic ingredients makes Sun Basket perfect for the health-conscious among us. If you're on a diet and are looking for healthy meal delivery — look no further than Sun Basket!
Get $60 off your first order 
If you're serious about keeping this year's New Year's resolution of eating healthier and cooking food for yourself at home, you won't go wrong with any of the services that we reviewed here.