Overcoming Corona: Child-Friendly Activities to Do At Home
By David S March 19, 2020
---
We understand that within your children's bedrooms, the whole room is a fortress. Your house is impenetrable. Within fortresses, you draw the maps and await the vast wonders you and your explorers can set sail to.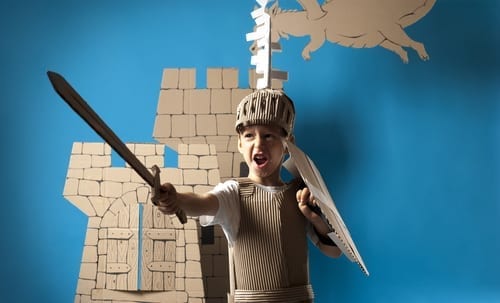 The man of the house occasionally protects the fort and does the groceries. You don't know how long this war will last, but you don't worry.
Here you'll learn how to make slime, build your own tissue box guitar and even pick up a new language. Staying home doesn't have to be boring. It can be a fun-filled day full of fun and games!
Communicate By Code
Brainstorm with the family by coming up with a family code. You can do a host of vocal sounds, associative words, or hieroglyphics.
This accordingly caters to a range of learners – auditory learners, textual learners and visual learners. So choose by range of difficulty, age or interest.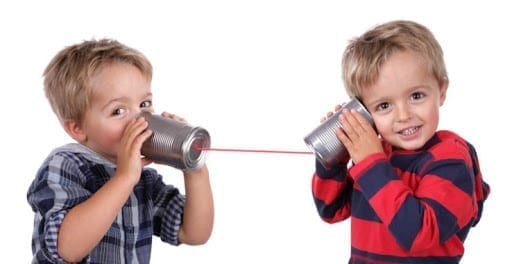 The good thing about this is that you have a back-up medium use during an emergency- say a run-in with a thief or a robber.
You don't have to whisper, all you have to do is converse like you normally do.
Play How Many Ways to Get Across the Room
This will invite your child's imagination. He can ride on your back and hold a beam with a carrot hanging by the end. Or you can roll across the room. You can crawl or crab walk.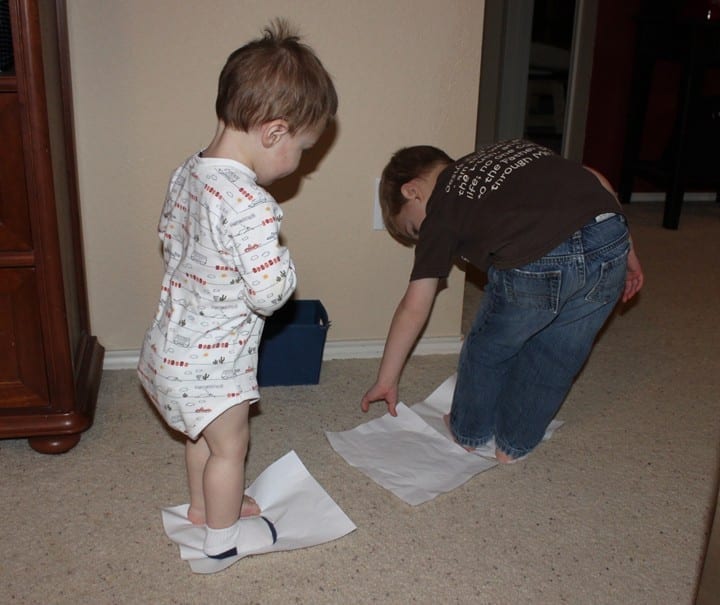 You can tell him that the floor or the carpet is lava. Hand him two sheets of paper and encourage him to use it in his travel, or have him walk through islands (couches) to get to the other side.  
Kite's Away
Just because you're quarantined doesn't mean someone can't do the flying. Imagine yourself taking a soar with a kite in hand, with these easy steps. You can even do this from your balcony so you won't have to step foot outside.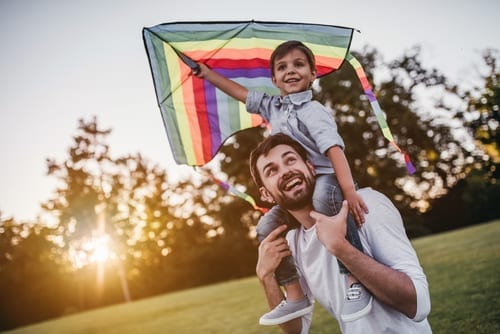 But also, since you can step outside of your home briefly to collect groceries then this would be a great time to test the kite. After all, you won't have to walk too far when testing your creation. It's a fun activity for the whole family! 
How do you Make it? Start With Sticks
If you have sticks laying around the house then this is the perfect time to use them! Maybe your kids have some leftover from past science projects. Make a frame for the kite by using two sticks- 20 inches and 24 inches.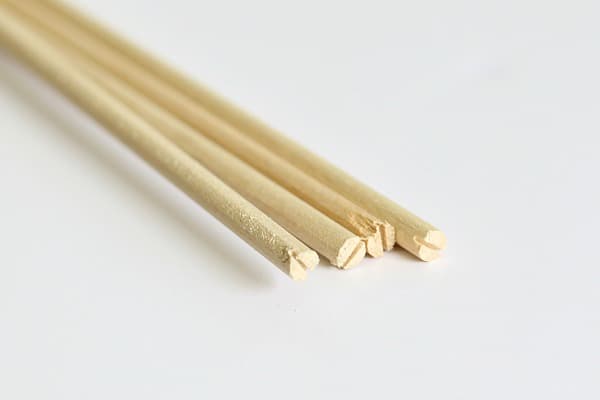 Make 1-inch notches at the ends of the sticks. The grooves must be deep enough to securely fit the string to attach the sail. If the sticks are thin, simply poke holes at every end. 
Next, cross the two sticks, creating a lowercase T. If you want a larger or smaller kite, make sure that the horizontal stick is four inches shorter than the other one. Secure the sticks by tying a string at the point of intersection and secure it with glue.  
Using the Strings
Stretch the strings around the frame, making sure the line is taut. Start at the top-notch; wrap once around the stick then continue to the other end on the right, do this until you return to the top end of the frame.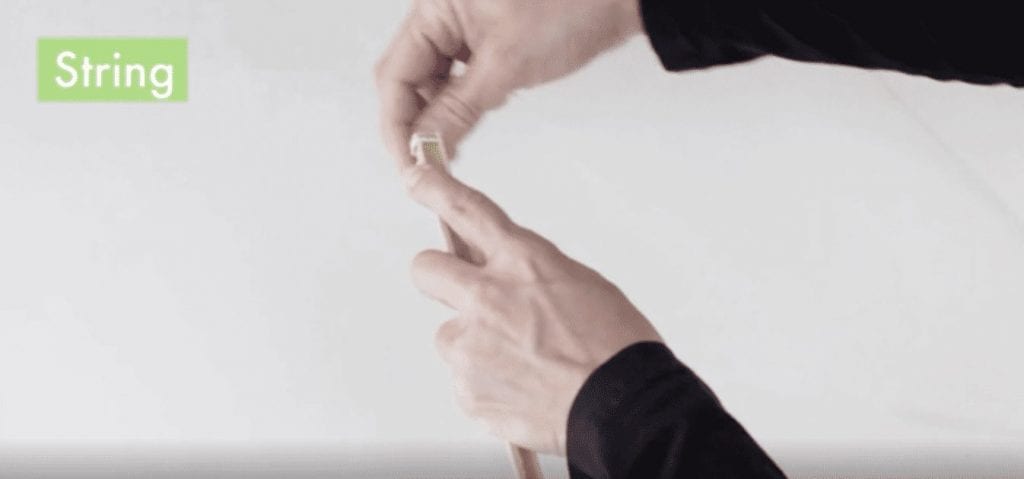 Make sure this part is extra secure and that the sticks don't come loose. They're better when they're tightly bound together. It's best to keep them this secure until you test fly it!
Selecting Material
Select the material you'll be using for your sail. It can be a newspaper, garbage bag or a thin fabric that is 40 inches wide. You're sure to have at least one of these things laying around at home.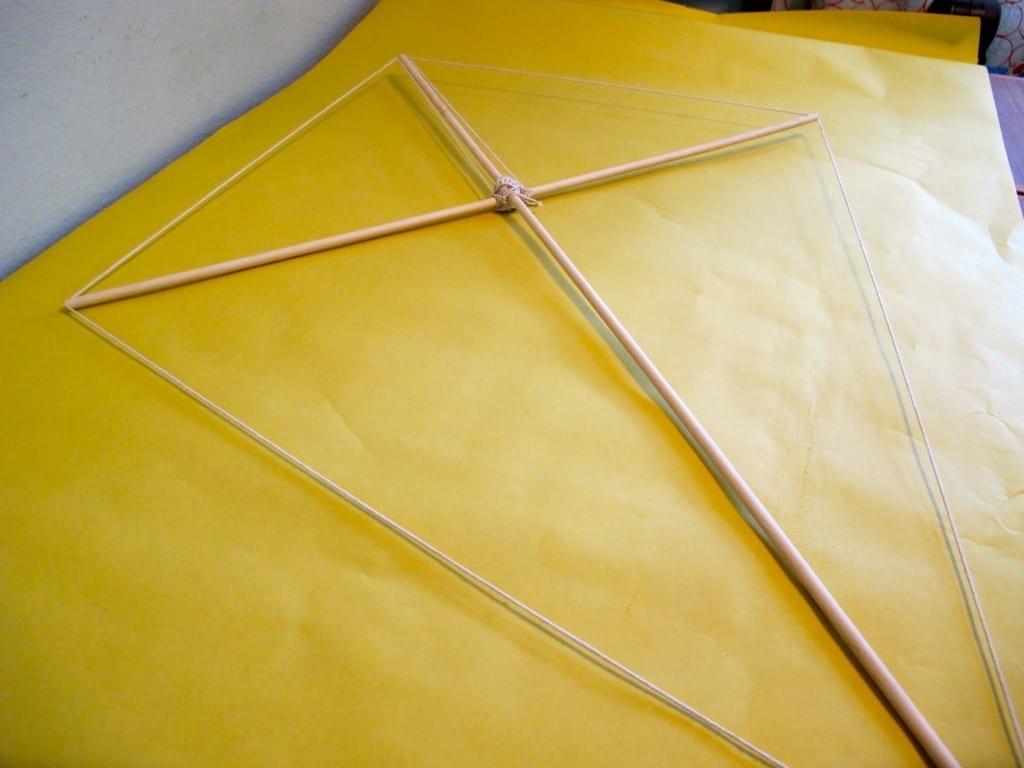 Place the frame on the sail material then draw a diagonal line from the top end to the right end of the stick. Do this on all sides until a diagonal frame is drawn on the sail material. 
Cut at least 2 inches wider than the diamond frame. Next, place the frame back on the centre; fold the excess edges of the material over the frame then glue.
Final Steps
Poke a small hole on the sail material, right at the intersection of the frame. Insert one end of the 20-inch flying line across the hole. Tie it around the intersection. Hand the kite over the kid, and watch it soar!

You can keep the kite for a sunny day and even fly it during your breaks. Just make sure it's windy enough when you go outside to make sure the kite soars great heights!
Teach Handwashing
Now, more than ever comes the need to properly wash your hands. This only requires five easy steps- wet, lather, scrub, rinse and dry.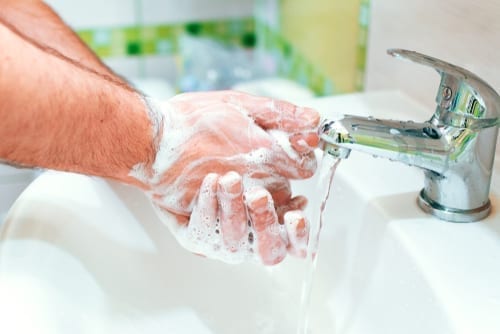 Frequently and consistently remind your kids to wash their hands before meals, after using the comfort room, after coughing, blowing their nose or sneezing, and when their hands are visibly dirty.
Washing one's hands with soap is necessary to break down the Coronavirus' outer layer. It's one of the best ways to prevent the spread of germs and the risk of infection.
Play Charades
This is a good old classic. Scribble down words on bits of paper; fold them have separate teams take turns acting out those words. You don't have to limit yourselves to English words, you can include foreign ones too, especially if you're multi-lingual.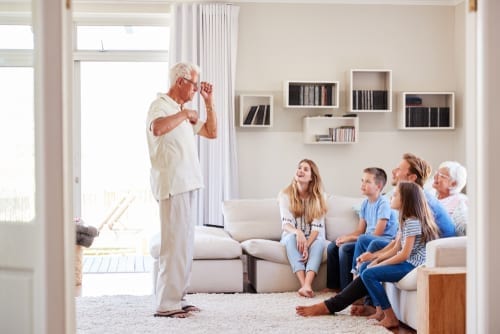 Some variations also allow that you draw; provide a "steal" – the opposition guesses the words after the presenting party's time is up; act multiple words for as long as your team guesses each one correctly within the time limit, or add more charade signals for letters or vowels.
Make a Tiktok Video Together
This will go down in browsing history. Get your groove on, and dance to the beat of upbeat pop songs. Use filters, follow and compete! Afterwards, watch those retakes. Those provide room for hearty laughs together.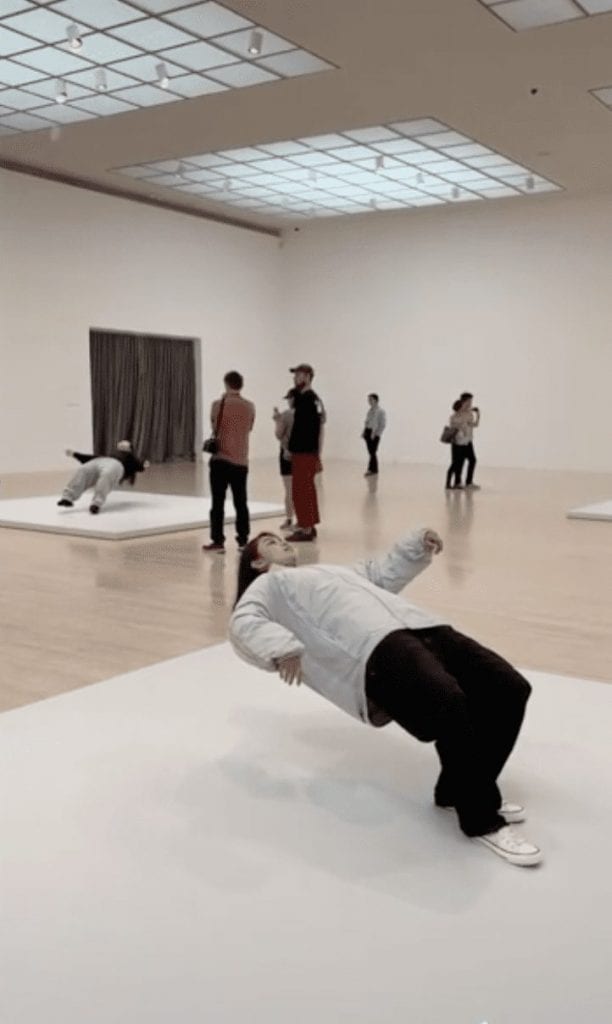 You can lip-sync to sound bites, or feature your grunge band. Edit and post online. Just make sure to adjust privacy settings to limit the information you're disclosing with the public, by default.
Learn a New Language
After watching foreign movies, choose the language you'd like most to converse in. Learn the right words; listen to the intonation, pronunciation and accent.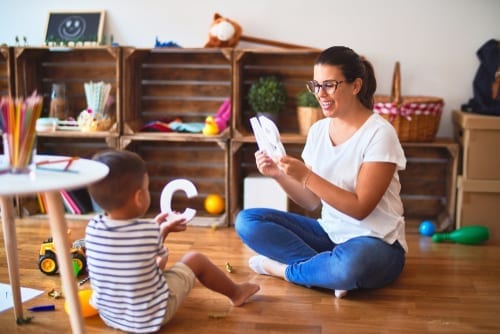 Listen and repeat day in and out. The beautiful thing about mastering these skills is that you'll have several members to practice it on.
You'll be using it during those awkward, strenuous, but funny conversations. With every interaction, you will be associating yourself with an unfamiliar word until it finally sticks!
During video calls, practice conversing with neighbours who are native speakers of the language you seek to master. 
Read a Book Together
Those read-alouds are good for auditory learners. If you're willing to go the extra mile, don those costume, adjust the lights, then dominate the stage. That or you can play an audiobook while lounging by the living room.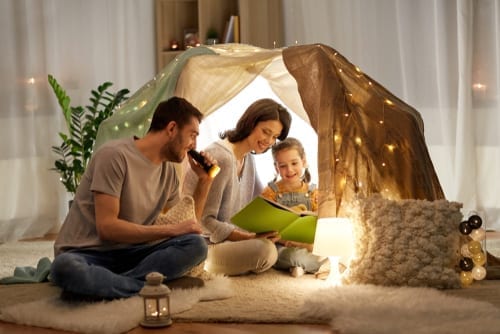 Reflect and then ask each other's opinions about what you have read. Your children can have a book report with an automatic A+!
Practice Self-Care
Treat yourselves to an at-home spa service. Paint your nails, draw tattoos on each other using washable markers, try out aromatherapy and decide which scent you like best.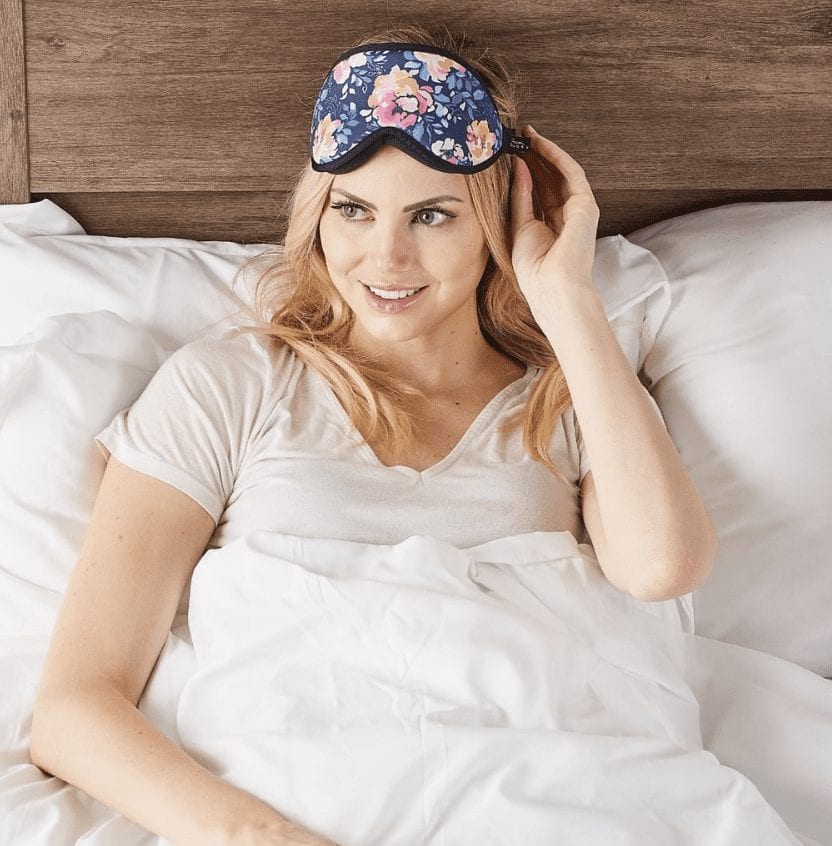 Put on the mixtape your kids made for you, and take turns dancing with each family member. Try walking on the pebbled steps as a form of foot massage, and if you have one, take a dip in the family pool!
Make a Natural Hand Sanitizer
Have fun doing this experiment with your kids at home! Your sanitizer can be customized to your scent of choice and rest assured it will not contain the hormonally-disruptive triclosan.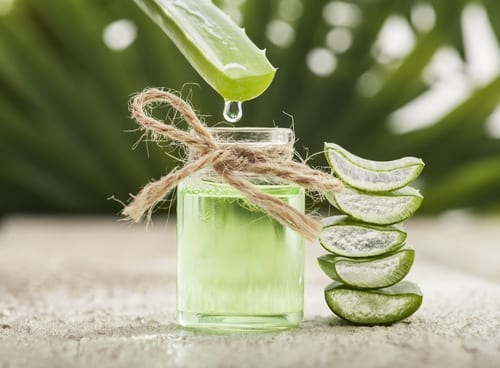 This healthy alternative is better than buying hand sanitizers in the mall.
Sometimes you also need to save money and by using simple ingredients you'll be able to produce on your own and be fully self-reliant!
Materials and Process
You will need distilled water, ¼ cup of aloe vera gel, 1 tablespoon of rubbing alcohol, 20 drops of Germ Destroyer oil and an optional amount of ½ teaspoon of vegetable glycerin and a mixing bowl. You can include essential oils to your liking.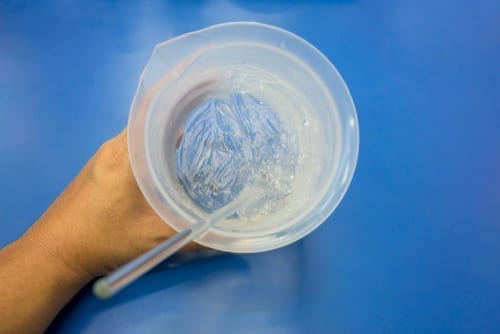 Mix the aloe vera gel, glycerin and rubbing alcohol. Add minute drops of your essential oils. Simply add until it's suited to your senses. Mix for two minutes then slowly add distilled water.
Pour the water until you achieve your desired consistency. Mix thoroughly then store in individual containers.
Try it Out
For maximum effectiveness, use a palm-sized amount to rub your palms with. Make sure that you get this underneath your fingernails, between your fingers and at the back of your wrists.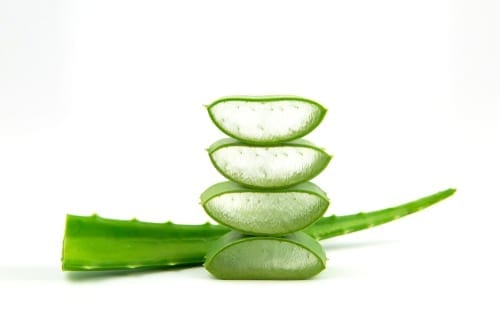 Let dry. May we remind you that a sanitizer is only proper when your hands are free of visible grime. If there's any, it's best to rinse your hands with soap and water.
Time to Make Instruments: Tissue Box Guitar
Cut an oval hole in the centre of the tissue box. On one of the short sides, cut a hole the size of a paper towel roll. Place rubber bands around the tissue box so they lay over the oval opening.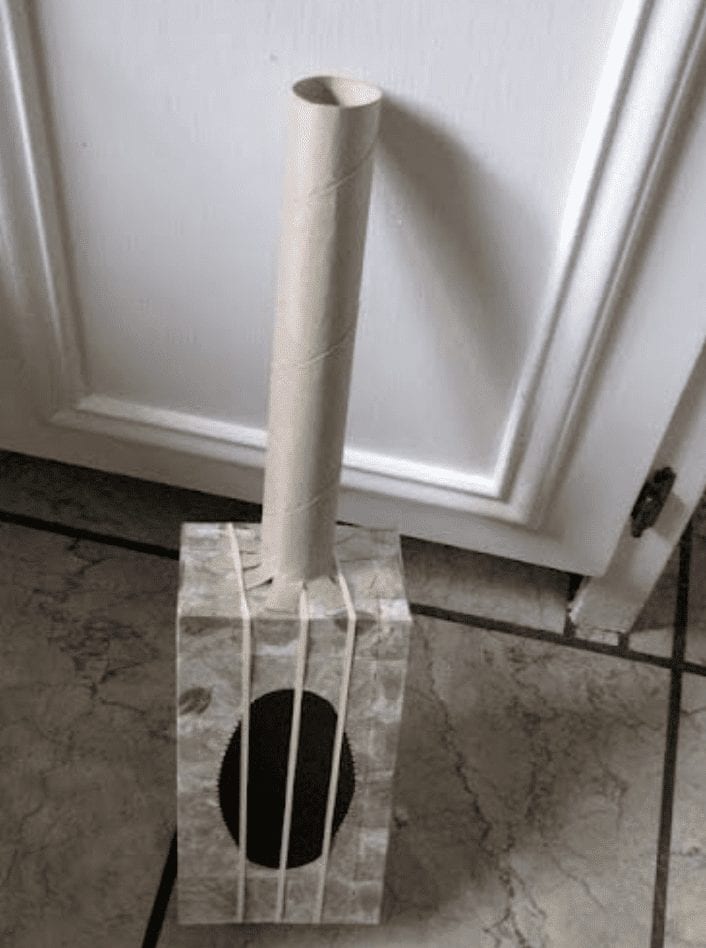 Place the paper towel roll and secure with tape. Your toddler can start singing rock and roll like Presley!
Build a Musical Instrument: Maracas
This is a great way to get your kids' attention while minimizing gadget use. All you have to do is recycle household materials. If you have old easter eggs from easter egg hunts now is the time to bust them out!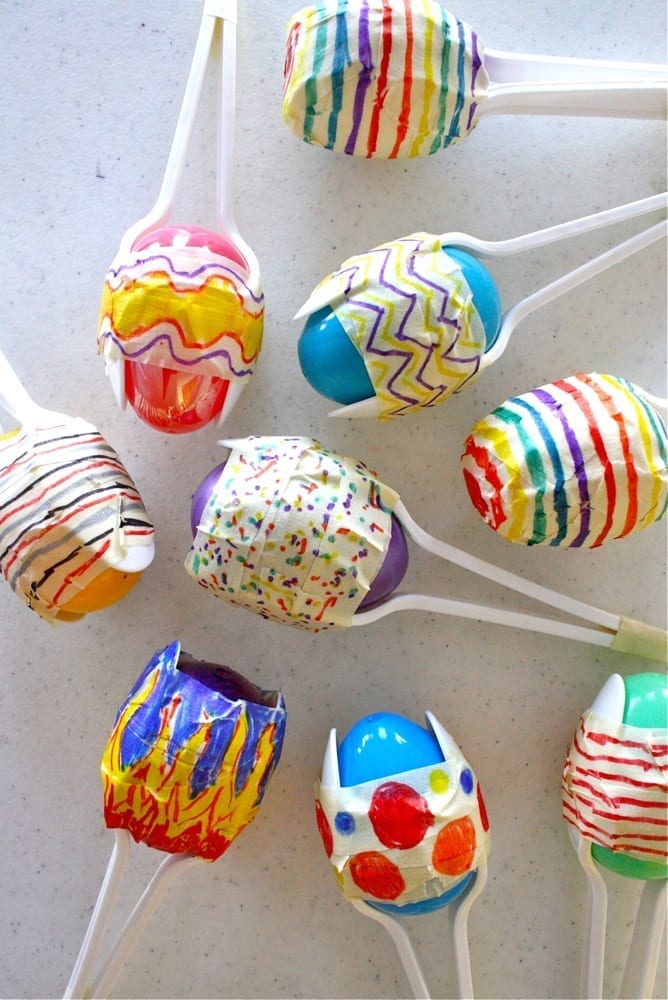 Fill plastic Easter eggs with pebbles or popcorns. Close it and tape two spoons to each side. Tape the ends of the spoons together. Decorate the masking tape with markers and shake away!
Jam Out Together
You can have any pick of the lot- piano, flute, recorder or a guitar. Maybe it's time to dust off that organ and strike a chord or two. Research shows you only need roughly one hour each day to learn and master a skill.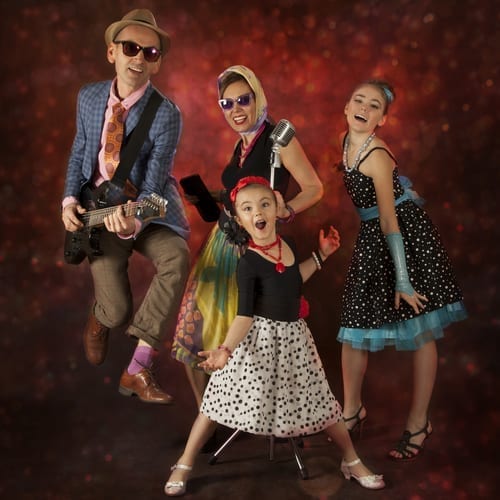 So list the essentials, deconstruct and simplify, allot a few minutes each day, every day of the month and you'll have a band to tour with.
Build a Scrapbook
Have those scissors ready! Plough through the albums, punch holes, knot strings and piece them all together. You can create editorials per picture, and document important milestones with the whole family.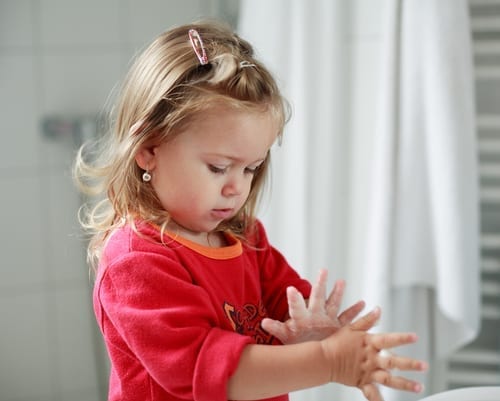 Reminisce and tell stories about what had happened, and what could be learned. Lastly, take a picture of your current endeavour before sealing the book.
Arrange an Indoor Scavenger Hunt
The lead pirate has set his sights on a treasure trove. Set one up within the house; in fact, set several up within the house. Put puzzles each station or a fun fact in every note they will find so there's something to learn.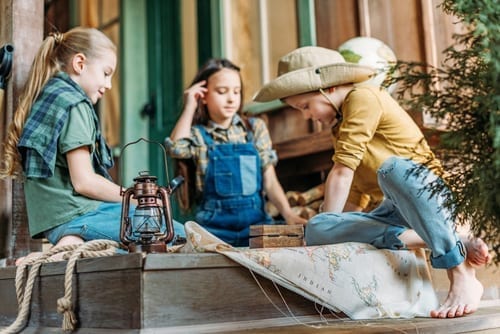 Put a time limit per station to keep their adrenaline high but make sure to give them their snacks so the whole family can bond together.
Grow Your Own Vegetables: Try These!
You can try planting Mongo beans in a soilless medium or replant store-bought vegetables. You can propagate from the stem and tip cuttings. Just make sure that the blades are kept from your children's reach.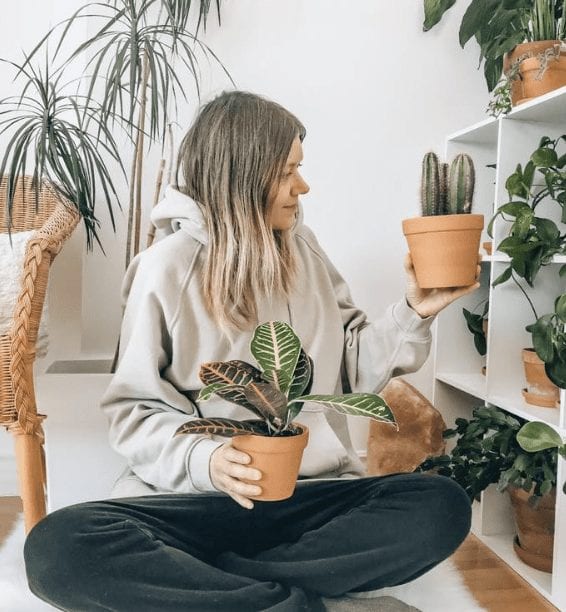 If you're feeling brave, start planting seeds, wait for them to germinate, then replant accordingly. You can have a tomato plant bearing fruits within the next 3-6 months, or a giant beanstalk leading to a world beyond the clouds!
Cabbage, Celery, Bok Choy or Lettuce
You can use the leaves for your salad. Cut roughly 2 inches from the base, making sure it's intact.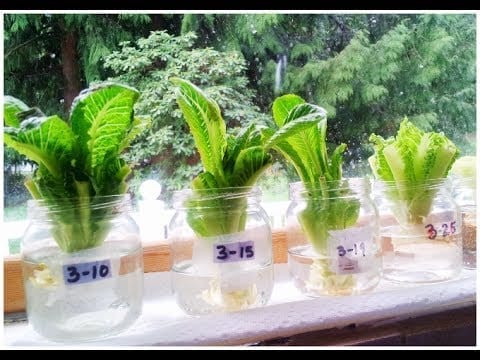 Place it in a basin of water, by the windowsill where it gets adequate sunlight. Spray with mist every day to keep it moist.
You'll see roots forming by the base within four days, then you can transplant in soil.
Beansprouts
Soak the beans in a jar of water. Leave it for 12 hours, then drain the water. Without removing the beans, cover the container with a towel overnight; drain it by morning. Do this for a couple of days until the sprouts appear.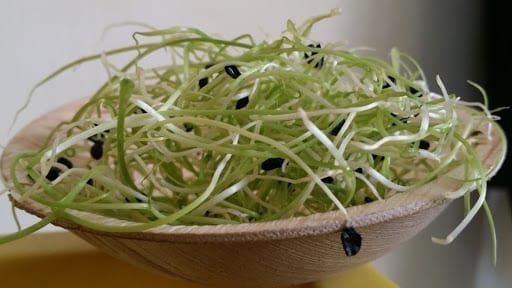 Create an inch-deep hole in moist soil for each sprout. Lower the sprout in each hole, making sure that you don't damage the roots. Fill the space with soil. Mist daily and remove visible weeds.
Grow Tomatoes
Slice open the tomatoes. You can either plant the whole slices in soil or separate the seeds from the fruit. You could opt for the latter if you want to use the fruit for your salad.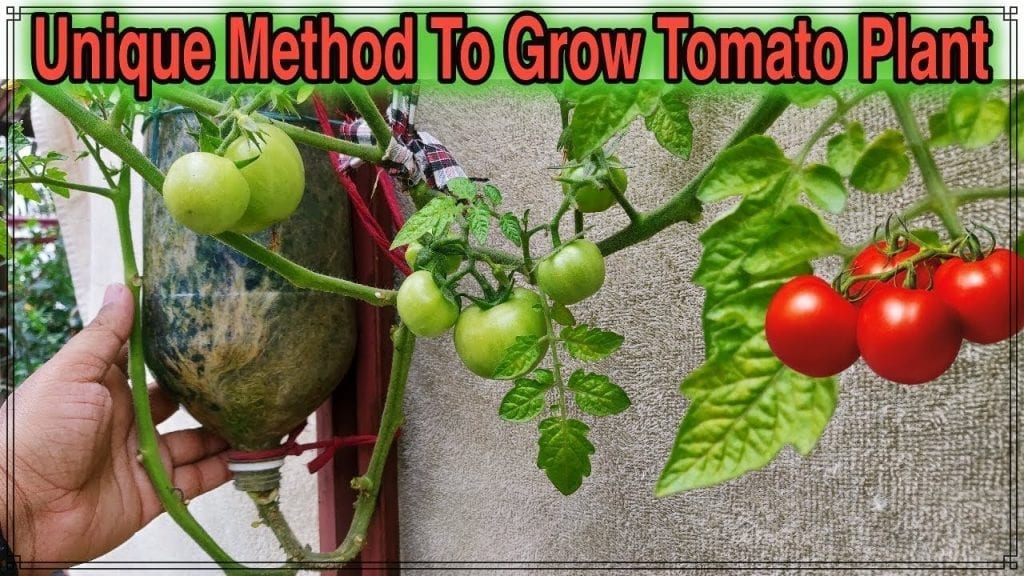 Plant the seeds directly unto the soil. Leave it to dry for a day, then cover with a topsoil dressing. Keep the soil moist by spraying water daily.
You'll see a plant emerge within a week or two. If the plant reaches about 6 inches tall, you can replant in a larger pot.
Make Slime
One science experiment you and your kids can try is making slime. You can teach the Non-newtonian chemistry of it once they're old enough, but until then, we suggest that you have the following items at the countertop.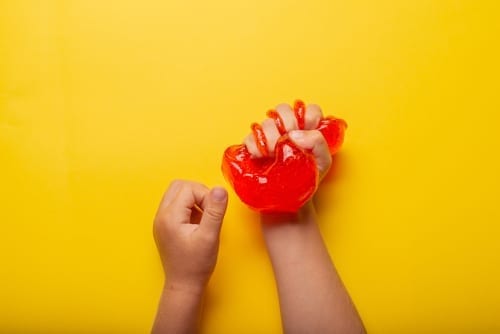 After all, who doesn't love a bit of slime? This reminds us of the Nickelodeon show and the early 2000s.
Materials
You will need 1 ounce of non-toxic school glue; ¼ cup of borax; ¼ cup of water; two bowls; and food colouring of your choice.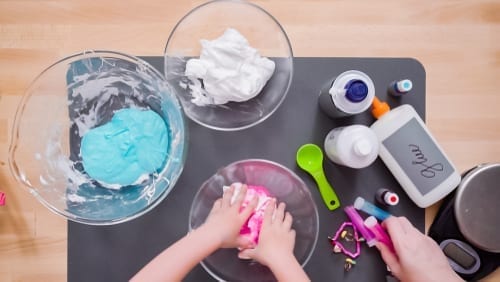 In a bowl, mix water and glue. You can add your kids' food colouring of choice; because let's face it, it's primarily supposed to entertain them.
Finishing Touches
Add the Borax solution and stir slowly. You can mix directly with your hands because you should see the slime beginning to form. Knead, punch and fold, until the solution has become less sticky.
 Have fun with all that goo- throw and catch! To reuse it, store it away in a bag or a container, and place it in the refrigerator to prevent moulds.
Watch a Foreign Japanese Film: Totoro
An oversized-cuddly bear babysits a schoolgirl and her younger sister, both of whom wait for their parents to recover in the hospital. The sisters explore their house and befriend the spirits that reside within and beyond it, including Totoro.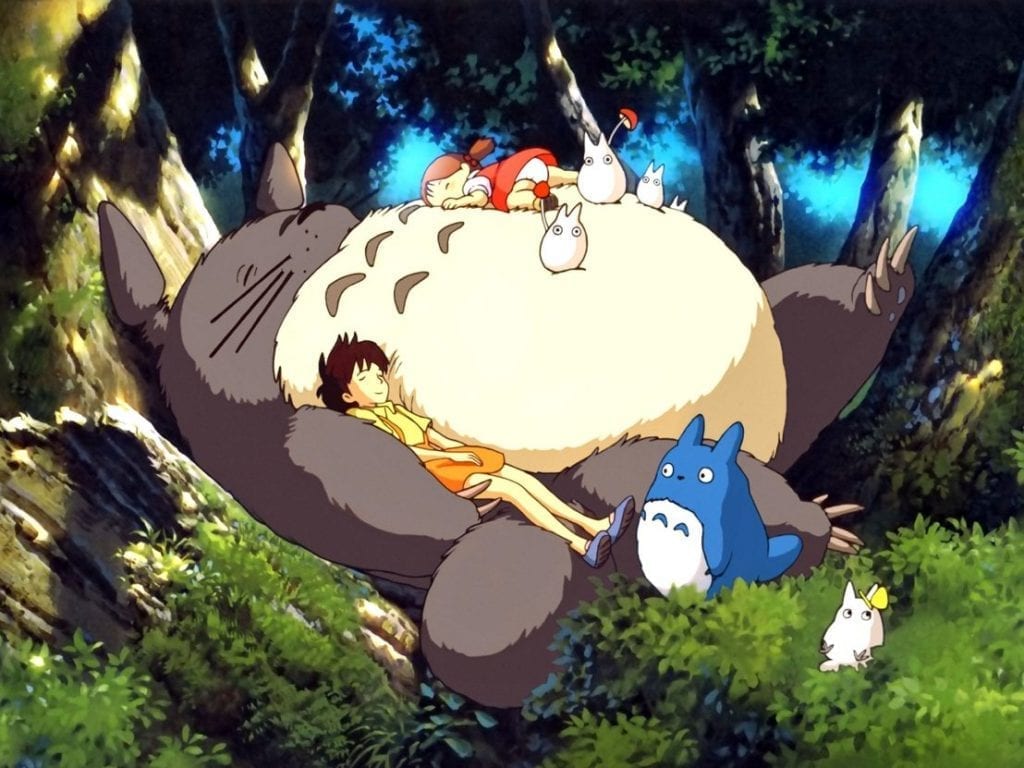 Initially rejected, this movie took off figuratively and literally when it was broadcast on Japanese television. The movie is tranquil and innocent, in a time when action movies were all the hype.
It's set in a beautiful area in Sayama Hills, Tokorozawa. Animate and inanimate objects embody a spirit. This philosophy stems from Shintoism.
Fake a Christmas Party
You read that right. Pretend it's the week before Christmas. Throw decorations around the house. Set up that tree even if it's makeshift. Next, hang the lights so that it'll illuminate even the darkest places of the house. Don't forget to hang socks. Tell St. Nicholas what you're thankful for and how you could help in these times.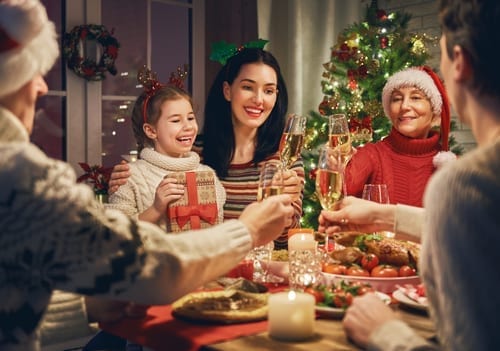 Encourage your kids to write letters and cards for family members and neighbours, so that you could mail them after this Quarantine. Invite them to make slushies, milkshakes or smoothies.
Exchange gifts the eve before Christmas and takes a few minutes to be grateful, and hopeful that the situation will get better soon.
While the kids are looking away, raise a mistletoe for your husband to see.
Report Like a Newscaster
While you're updating your parents-in-law, friends and other neighbours about domestic affairs, do so through a newscast. You can give them a digital tour of the house; do a weather update happening in each room/ region.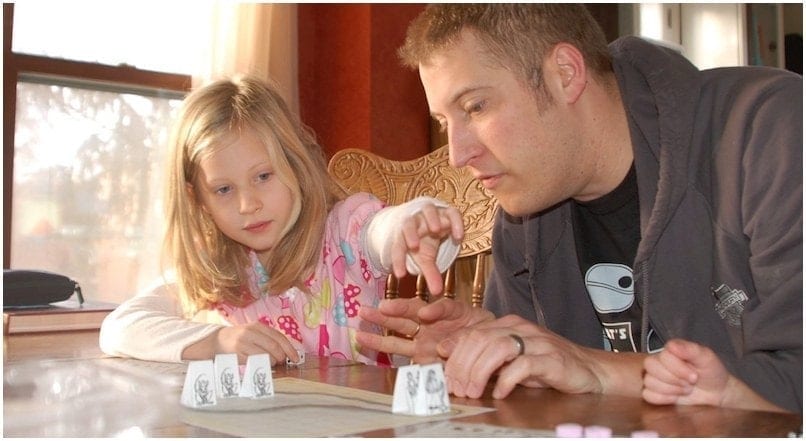 Hand over that microphone to every family member so that the children will learn to speak with confidence and assertion to the public.
For advertisements, perform that grunge band song, or premier your children's innate talent.  Just rearrange the furniture so that it could look like you're at a talk show set.
 Sing Karaoke
Now is the time to learn current pop songs. You could introduce your children to Disney soundtracks (e.g. Mulan's reflection, Anastasia's At the Beginning With You), while they can bring you up to date on the current Tiktok Songs(e.g. Buttercup by Jack Stauber, Lalala by Y2K). You can view all the karaoke versions on Youtube!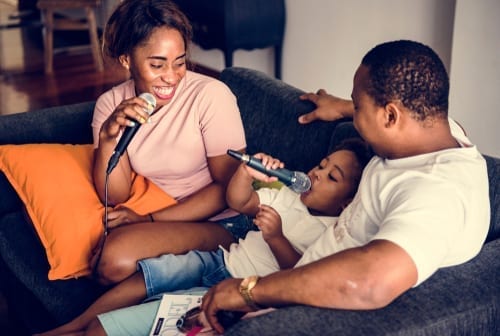 Set a max of 2 successive songs per singer, and pass that mic on. Since you can't have a babysitter by, that jukebox will preoccupy your kid, while you and your wife pirouette on the floor, or channel Dirty Dancin' behind closed doors.
 Play Computer Games
You could play multi-player games online using several gadgets, or using your PS4. Introduce your kids to Super Mario Games, or Guitar Hero( for the kid inside you), Mario Kart, Halo 3, Lara Croft and so much more.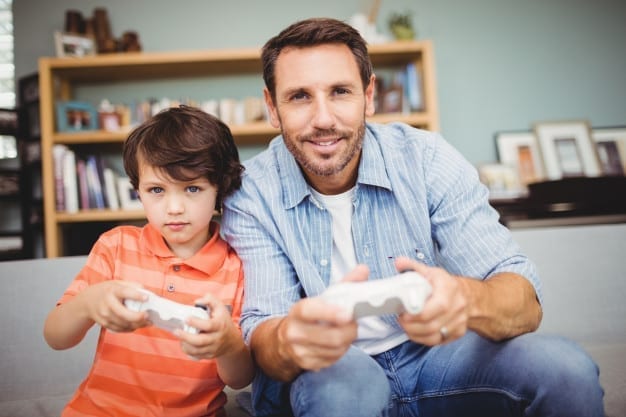 If your kids are old enough, maybe you can ask them to teach you how to play DOTA.  
This is the time to share Dad. Mums better oversee this sport. Dads have a way of giving consoles to children without plugging it in. This is only justified during boss battles- no exceptions!
 Make a Time Capsule
Worst case scenario is that this quarantine could last a quarter of a year to six months. You would have radically changed then; so to mark this moment, collect snapshots, scribble down notes, cut-out newspaper articles and place it in a bag. Ask yourselves who this capsule is for?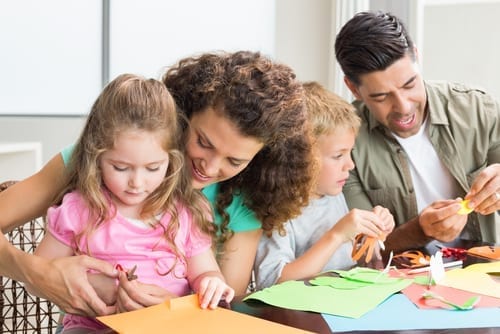 Apart from yourselves, do you plan to share this experience with great-grandchildren, or your future selves simply for fun.
 Compose a chant and a ritual with your family during the "entombment". Finally, bury it in a shallow ditch by your backyard or store it away in the attic.
Play Truth or Dare
Learn more about each other's' interests by telling the truth. Remember that these have to be kept in strict confidence. If you want your children to be open to you, then learn to listen without judgment. Just make sure the dares are child-friendly and appropriate to their ages.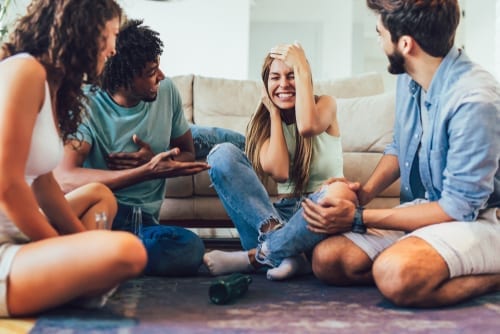 Some neutral questions could be:
Who are your friends at school?
Has anyone stood you up?
Which app do you spend most of your time on?
Who do you admire in school?
Whose cooking do you like better- mine or Mom's?
Would you rather have a pet or sibling?
What's the biggest joke you've played on someone?
Which do you prefer- Marvel or DC Comics?
If you could bring back one extinct animal or plant, what would it be?
The Dares
Child-friendly dares could include: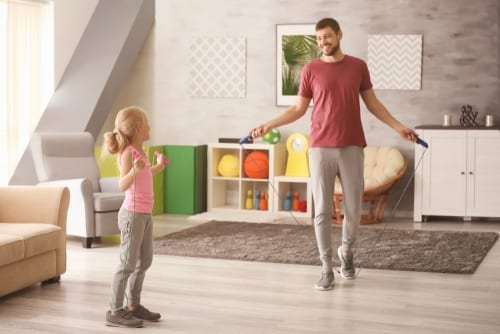 Do your best Stitch impression.
Call someone you've picked on and say sorry.
Don't blink for a minute.
Eat straight from the jar.
Talk with a pencil clenched between your teeth.
Text someone using only your nose.
Tie your shoelaces together and walk around the room.
Spin around 5 times, then walk a straight line.
For the whole day, skip while going anywhere within the house(except up /down the stairs)
Eat a pudding without using your hands
Make animal sounds after every end of the sentence.
Skip rope for a minute.
It's Puzzle Time
Spill those jigsaw pieces unto the carpet and plop on down. You and your family can set a timer and beat the clock, or you can compete- boys versus girls.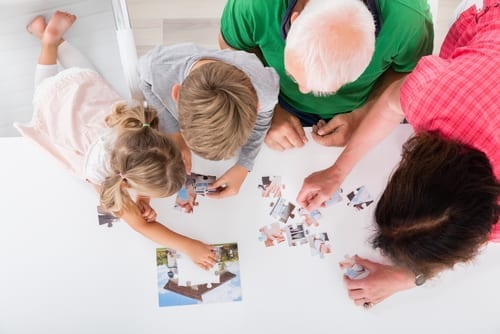 Work through the image together from the outermost ridges going in. Teach your children camaraderie and patience. But make sure no one has taken a peek at the image on the box.  
Play Jenga
Consider this game for young adults. Your kids need to have good motor control. Each of you takes a block from any level of the tower and place it atop. You do so at turns.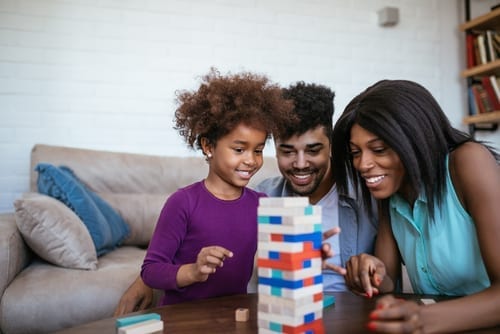 The objective is to keep the structure from falling.
If you're the victor, you can have your kids clean their rooms. If they win, you have to get that batch of cookies baked and set by dinner.
Practice Meditation
When using your gadgets, you get a dopamine rush. You get more addicted to checking your phone for messages every now and then.
And allowing your children unrestricted phone time can cause shorter attention spans.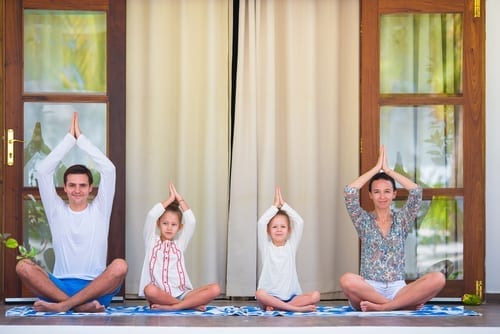 Limit this by daily meditation. Confer with your family, and discuss the possibility of daily meditation while limiting gadget use at home.
Upon waking up, spend at least 10 minutes each day writing a list of things to be thankful for, then sharing it with the group. You can also take turns reading a book- Buddhist, Taoist and the like.
This doesn't mean they can't check their messages. Set a time each day to do so, but delay the use more and more each day.