40+ Impressive Ladies Who Are Top of Their Game
By Aileen D July 8, 2020
---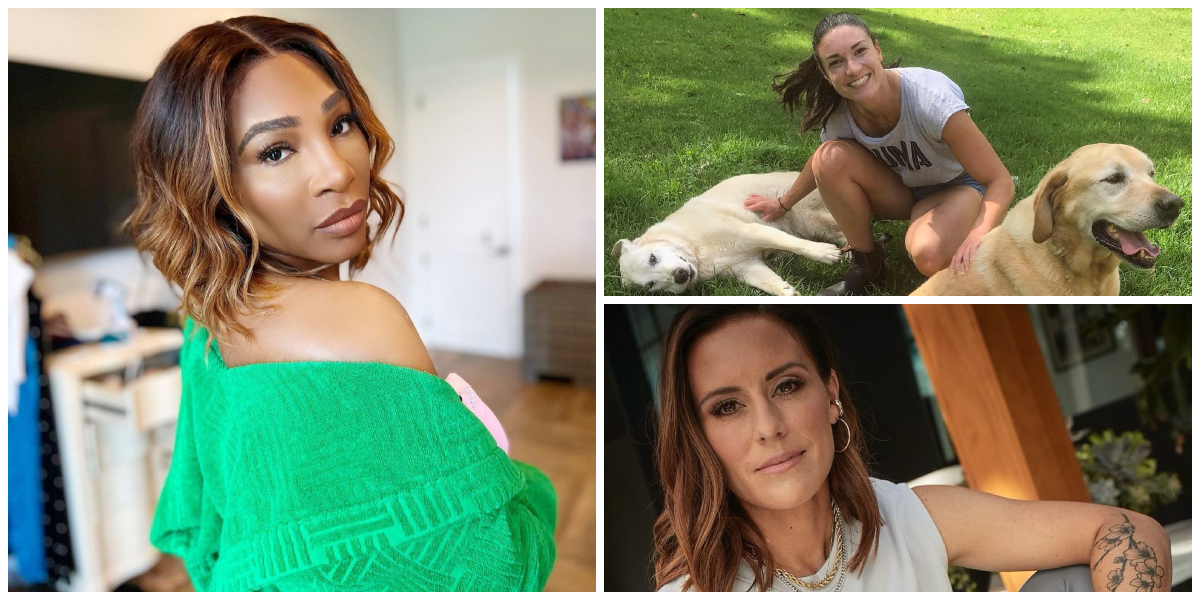 Boxing, basketball, archery, climbing, and kayaking – all sports demand a certain degree of mastery. If you achieve the right amount of it, along with focus and involvement, you'll be able to get in the flow state. You know- that state where you lose track of time and become suspended in a state of bliss.
These babes have mastered the state of being in the zone. Given the number of years they have devoted to their respective sports, it shouldn't come as a surprise that they've achieved massive success in different worldwide and national tournaments, and earned international recognition. Contrary to what most people believe, it isn't a result of luck, genetics, or sheer gift. Most of it can be attributed to sustained and intentional practice.
Ellen Hoog
If you play her sport, you'll gain resistance and muscle strength. But in the long run, injuries include lower-back pain, hip, knee or ankle tendonitis, and stress fractures. Ninety percent of all injuries incurred are to the head and face. What's her sport? Field hockey and she's one of the best players there is!
Like other athletes, she started training early in childhood. Her pre-game rituals include putting on the right shin guard before the left and watching The Notebook the night before a big game. It seems like these have worked because she won gold medals during both the 2008 and 2012 Olympics. She has shot over 30 goals and played over a hundred international matches. She makes it all look easy.
Michelle Waterson
You wouldn't guess it, but this strawweight mixed martial artist stands at only 5'3. Guess that's more beneficial, as it makes it harder to be toppled down when inside the ring. She started training at ten years old and holds a black belt in freestyle karate. Michelle had won the Invicta FC Atomweight, and in her fights, you might sport two of her known body tattoos. She isn't called a Karate Hottie without good reason.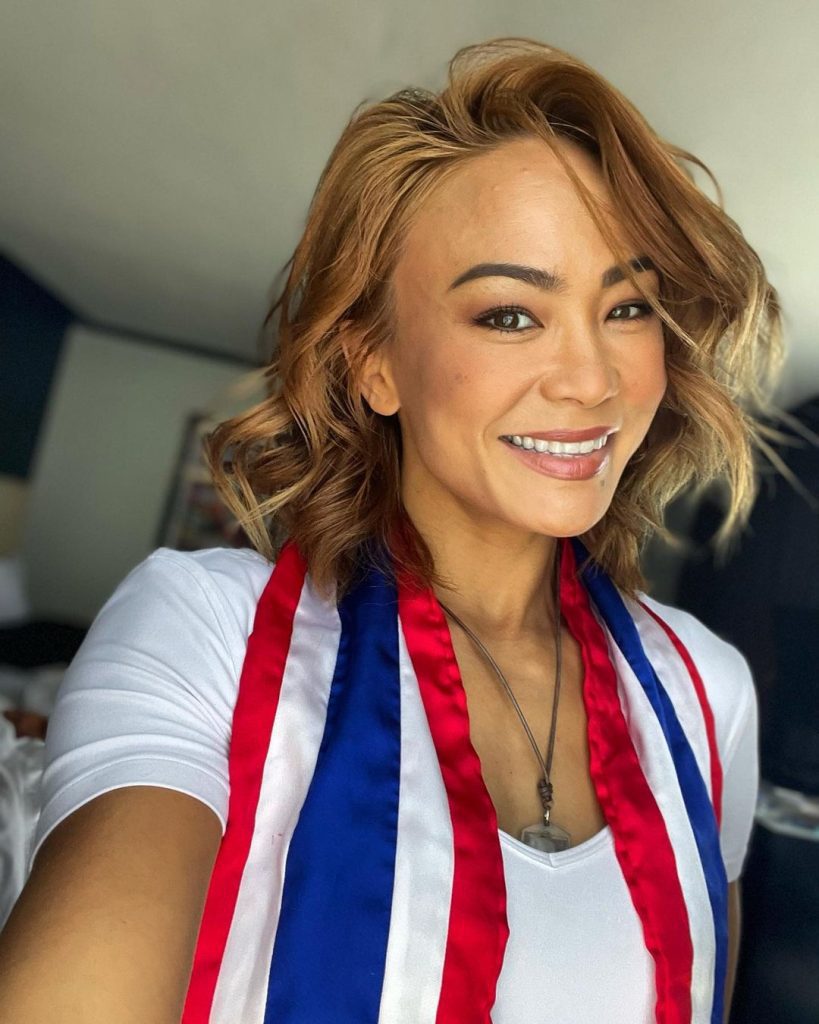 On her left side, you will see a personalized tribal wheel containing a lotus flower. Johnnmac Howell did it, and because of its complicated design, it took more than a few sessions to be completed. It represents rebirth, beauty, and strength. Her other tattoo features a couple. It's a matching ink that she shares with her hubby, Joshua Gomez, to remind her of their couple goals.
Darya Klishina
The world of sports is often riddled with controversy. An unnamed person offered Darya $AUD 300,000 / month to be an escort. The offer had come from an unknown person through a direct message on Instagram. Her reply? She respectfully declined, saying, "I am not interested in this offer". Well, isn't that a long jump from her normal routine?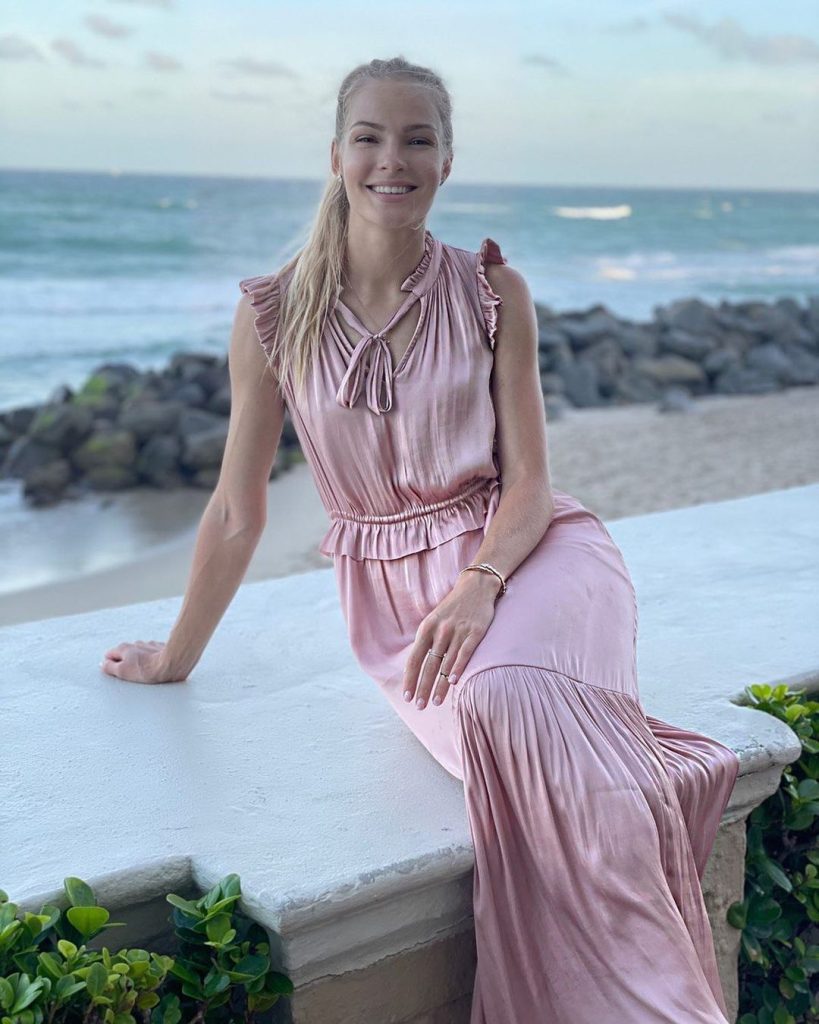 She has since started preparing for the Tokyo Olympic Games. Although, due to the current pandemic, it is unclear when and if the games will take place, But the prospects for her competing anyways, are grim. Allegations have surfaced that Russia has tampered with laboratory data, which have been turned over to the World Anti-Doping Agency. If proven to be accurate, then it would be a repeat of the 2016 Olympic games where she had been the sole Russian representative. She hopes that participation will be allowed, at least for those who have been cleared to play. We hope so too!
Robin Bone
In case you're wondering, you need to sprint at max speed, then hoist yourself up to plant your pole, push off it, and control your trajectory unto the vault to succeed in this lady's sport of choice. The best age to start this sport is in your early adolescence. It requires a lot of upper body strength. By the time you're competing pro, you will need to have had gained muscle memory. This was not the path for Robin Bone. She only entered pole-vaulting after a concussion forced her out of gymnastics.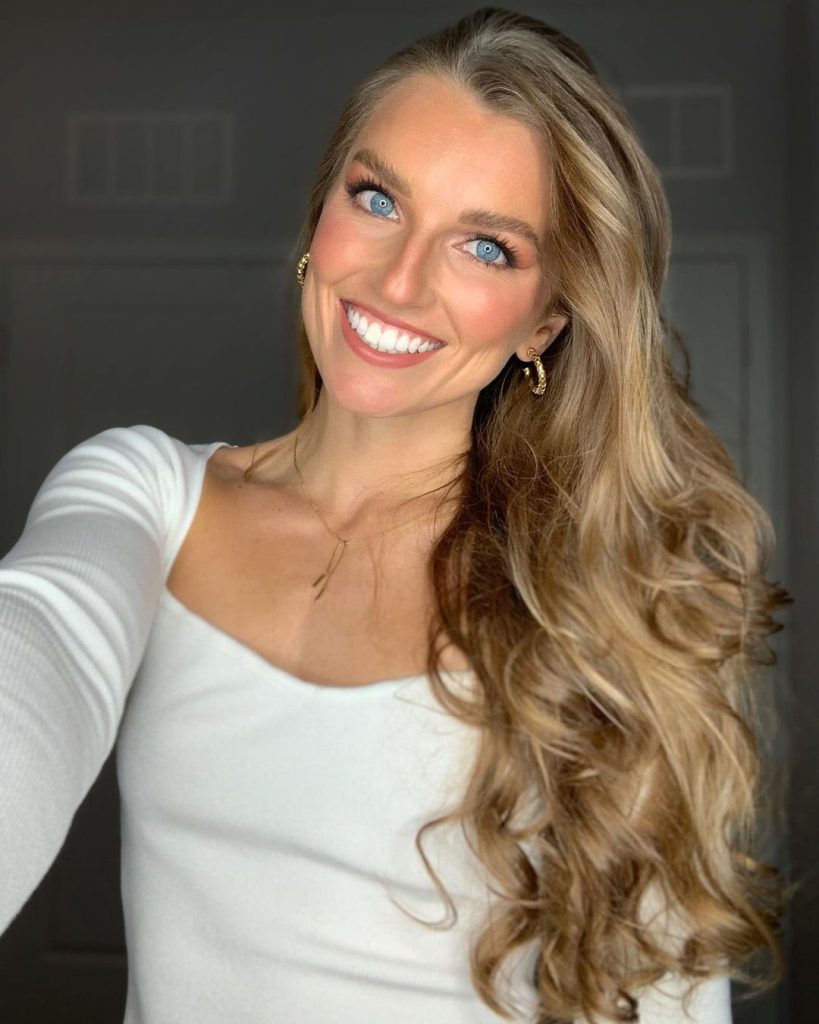 Dubbed as the helmet girl, you will see her practicing her sprint and jump wearing a helmet. She had suffered her fifth concussion before turning 15, and she had to quit gymnastics to avoid certain death. She only started competing in pole vaulting at 23 and has only been allowed to do so by her parents and doctor on the condition that she protect her head at all times.
Blair O'Neal
She made headlines by competing in golf's prestigious Diamond Resorts Tournament of Champions, while being six-months pregnant, and against an all-star ensemble. Laughingly, she tells all that she has got to get this baby through the swing! Her bump doesn't let her hit the ball as far, so she has to hit like two clubs more than she usually does. Nonetheless, Twitter has gone all the way on supporting her swings!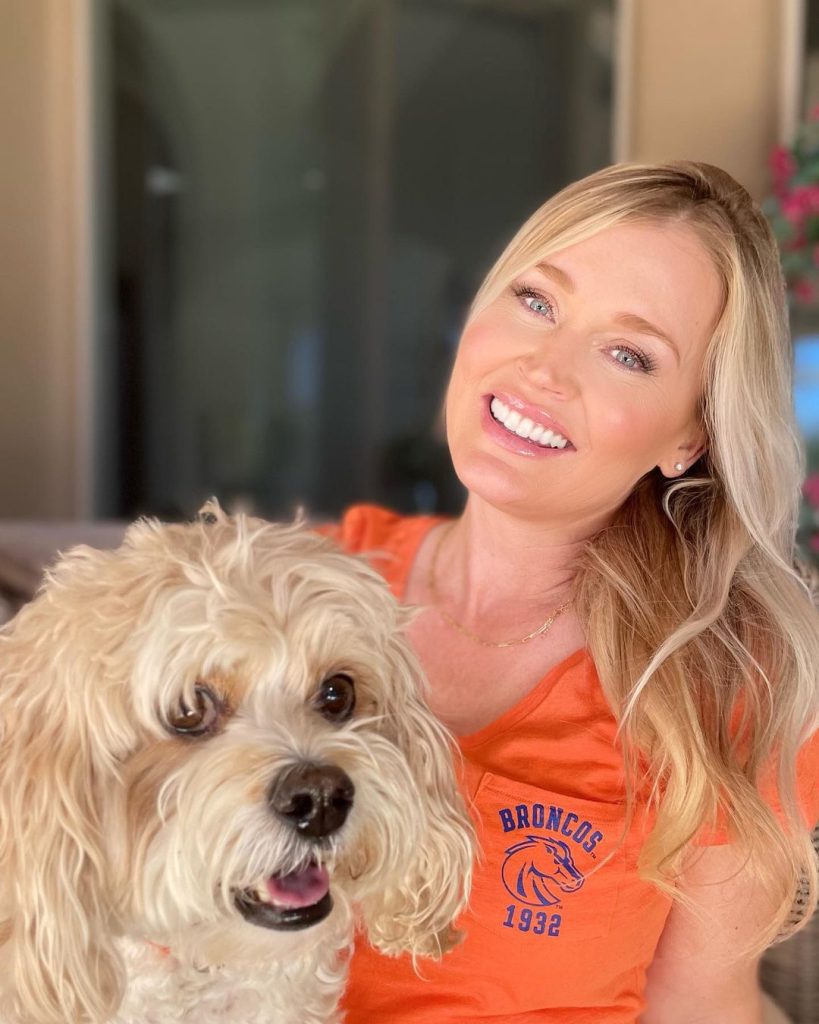 It was an impressive feat. She finished 6th place on the leaderboard and racked up 129 points in the Stableford format. She says she had to know where all the restrooms were because she frequented it every half hour. No kidding! That was around January, 2020. In April, she delivered an eight-pound baby boy. What a win!
Aly Raisman
One of the most heated questions on the internet before the pandemic struck was whether Aly would be in the 2020 Olympics. Sadly, she had confirmed she wouldn't be and plans to focus her energy on making gymnastics safer in the future. after, Larry Nassar had been convicted of sexual abuse of several minors. Aly and more than 100 athletes had alleged that the USA Gymnastics Federation had been complicit in these events.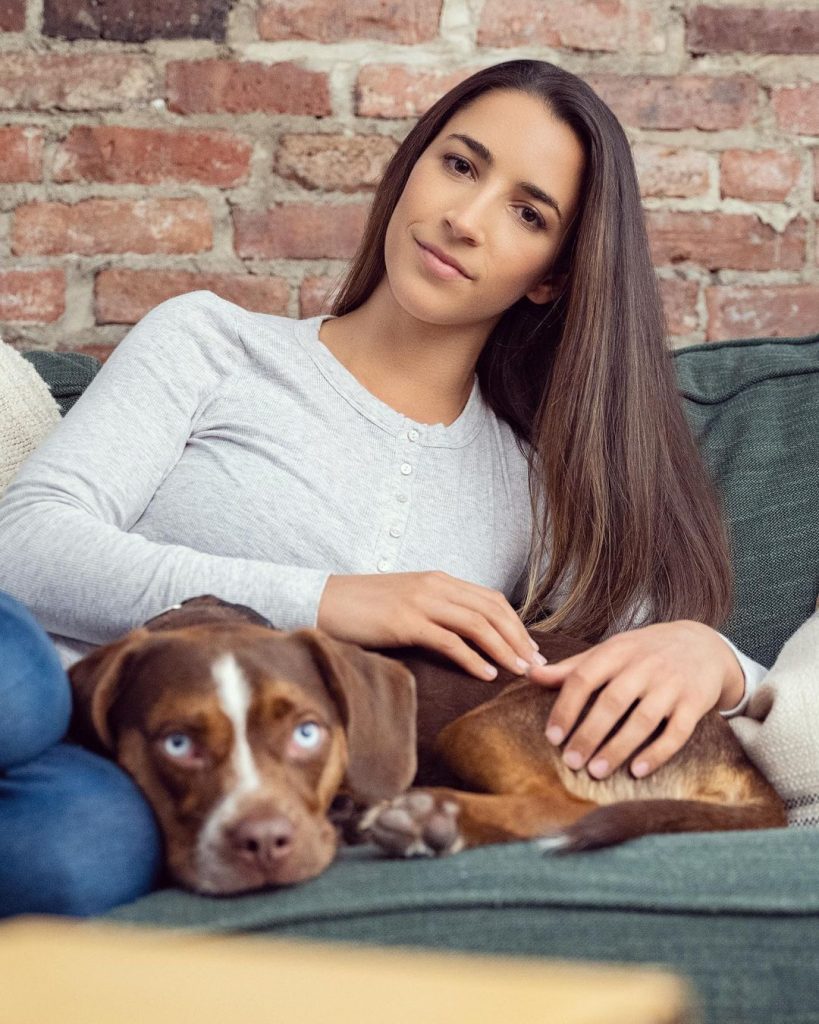 Nonetheless, Raisman has not retired from gymnastics. With her story, she hopes that other survivors will come forward and demand changes in the USA Gymnastics' management. She has since demanded an independent body to investigate reports of abuse. With this, no kid's dream will be too big, unattainable, or unsafe. Wouldn't that be for the most significant win for all athletes?
Paige Spiranac
This golfer hottie has Tiger Woods running for his money. She has over 2.7 million followers on her feed – owing to her beautiful swing and assets. She's a native of Arizona and was born into a family of athletes. Her father was a football player while her mother danced ballet. Her sister is also a track and field superstar.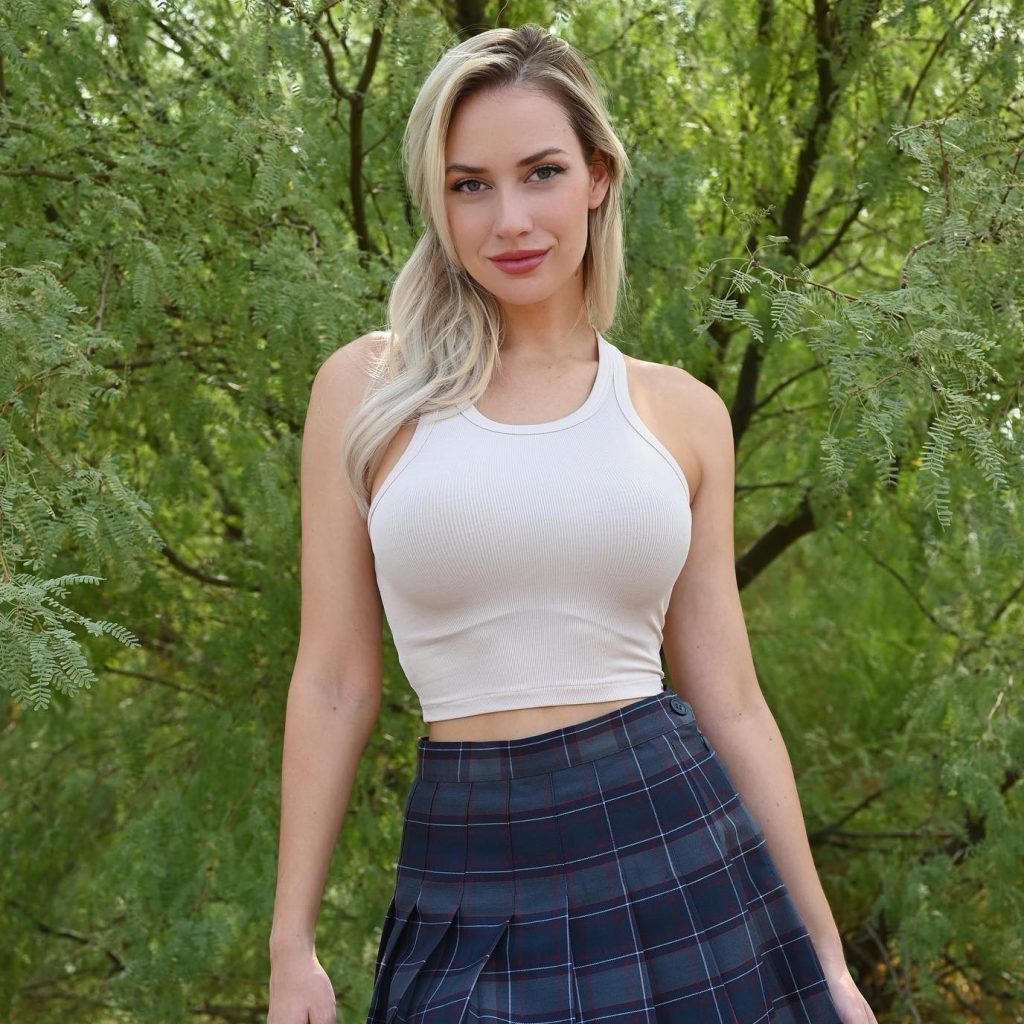 She had recently gotten even more notorious thanks to her dietary habits. It turns out she ate baby food until she had turned 18 years old! That's right! Her mom wouldn't give her sandwiches on the golf course because of their high carb count, so she was given bottles of baby food, which were little meat sausages. These were ground-up chicken or turkey. Double yum!
McKayla Maroney
She's hardly recognizable in this picture. You would know her better for the "not so impressed" face of the London Olympics, where she had given a silver medal for her performance in gymnastics. Too bad. She had fallen on her second of two vaults and was bypassed by gold-medalist Sandra Izbasa. She explained to the public that she had unconsciously made a face for about two seconds, and a few minutes after, the world reacted.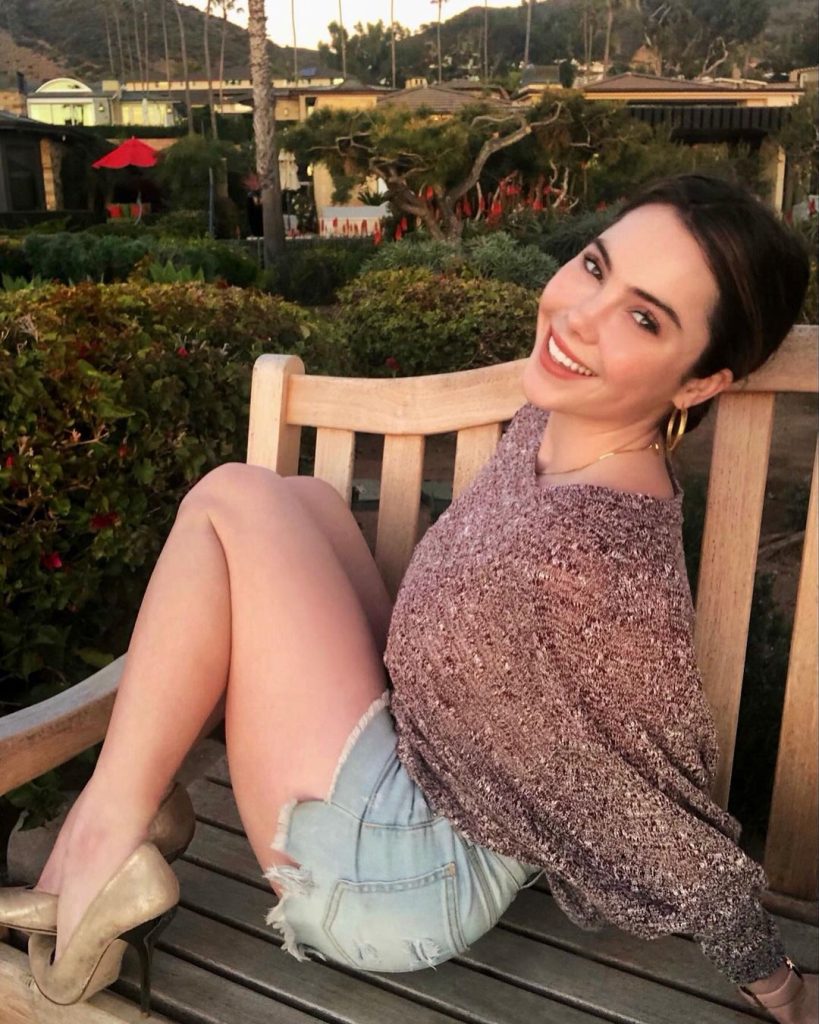 Memelords and wisecracks delighted. But that didn't bother the athlete. She had been preoccupied with the near-win. Lately, she has gained notoriety for her breathy vocals and pop songs. Just this March, she released the song Wake Up Call; almost 1.4k people loved it. If you listen to it, we hope we won't catch you looking unimpressed with her performance.
Paige VanZant
Her real name is Paige Michelle Vanderford, and is contracted into the flyweight division of the Ultimate Fighting Championship. But this isn't as interesting as what had led her down the mixed martial arts path. She was the victim of bullies in high school, and like any freshman, she only wanted approval from the crowd. One night, she was invited to a party where a bunch of guys got her drunk and then took advantage of her.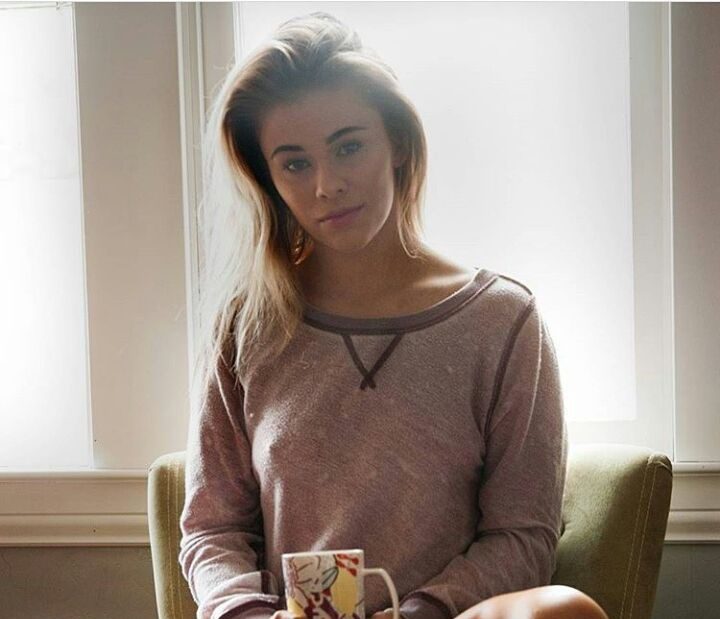 She had tried to resist, but her body fell slack, and her brain felt like a dense fog. She couldn't do anything to stop it, until years later, when she started competing. Within a year from winning her amateur fight, she turned professional. Now her main goal is to advocate against bullying and has spoken out against sexual assault.
Katie Kearney
This Cancer's five-word self-description on Maxim is brave, kind, funny, driven, and blonde. And you shouldn't be surprised by her girl crush. After all, she kind of looks like Margot Robbie. This professional golfer has always prided herself on being kind. That's the single sentiment she wants people to feel after meeting her.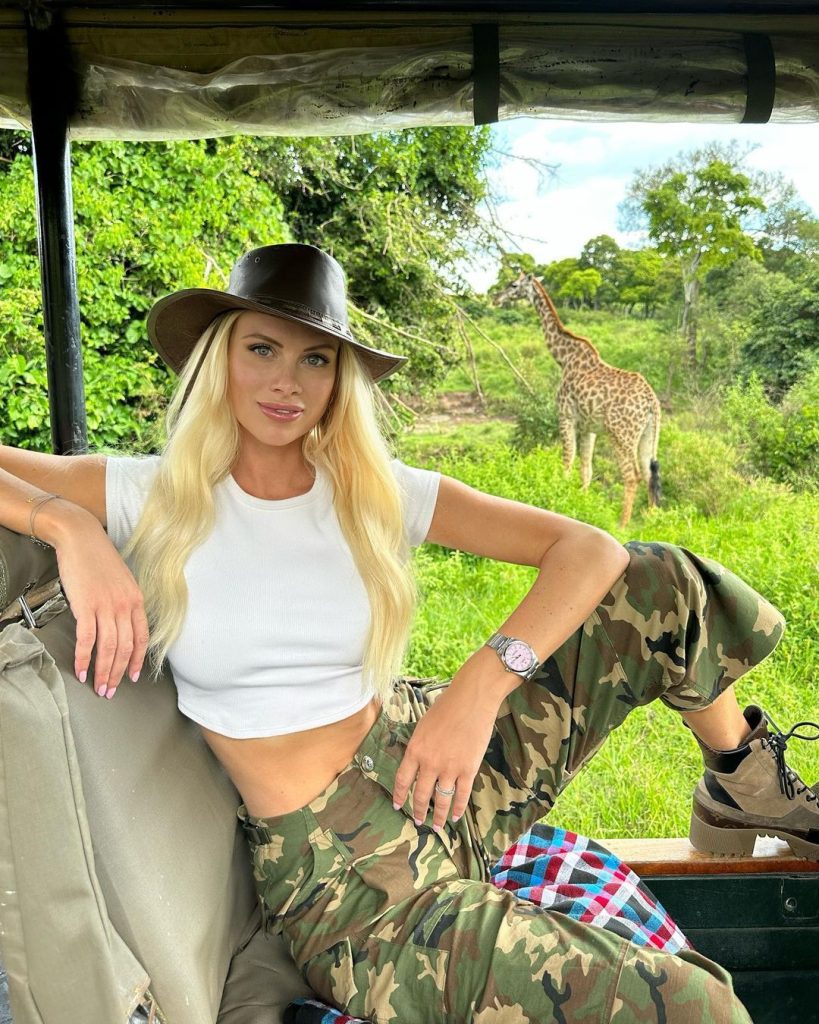 Believe us; we're feeling more than just kind. We're inspired! She had been Miss Missouri until she became a golfer. Maybe she wanted to up dad's game, who drafted in the 1972 NFL Dallas Cowboys team. You can see more of her on her Instagram account. In her spare time, she travels to Cape Town, South Africa as a model.
Michelle Jenneke
This hurdler gained notoriety for her 15-second warm-up dance with her magic fingers. If you haven't seen it, check it out on Youtube. It's merely a way to shake off the nerves and maintain circulation in her lower extremities. After all, she would have to sprint, and occasionally hurdle, a full 100 meters. Don't worry; she came in second place during the 2010 Olympics.
And the difference between her silver medalist spot, and gold medalist Ekaterina Bleskina was only 0.12 seconds. Talk about being on time. She's got the perfect hourglass figure – 36-26-36, and she has been able to maintain her lean body from all the rigorous training she does. She eats six times a day and exercises about five times a week. Her workout schedule includes track sessions and gym sessions. Would you ever want to transition into professional sports?
Anastasia Ashley
Being a Californian, she is naturally drawn to the waves of North Shore Oahu. She learned how to swim by age 2, and was surfing by 6. She started competing a year later and turned professional at 16. When she's not straddling the board or paddling the waves, you'll see her hosting programs like ESPN, Access Hollywood, FX, and MTV. Of course, her resume wouldn't be complete without a Sports Illustrated cover shoot.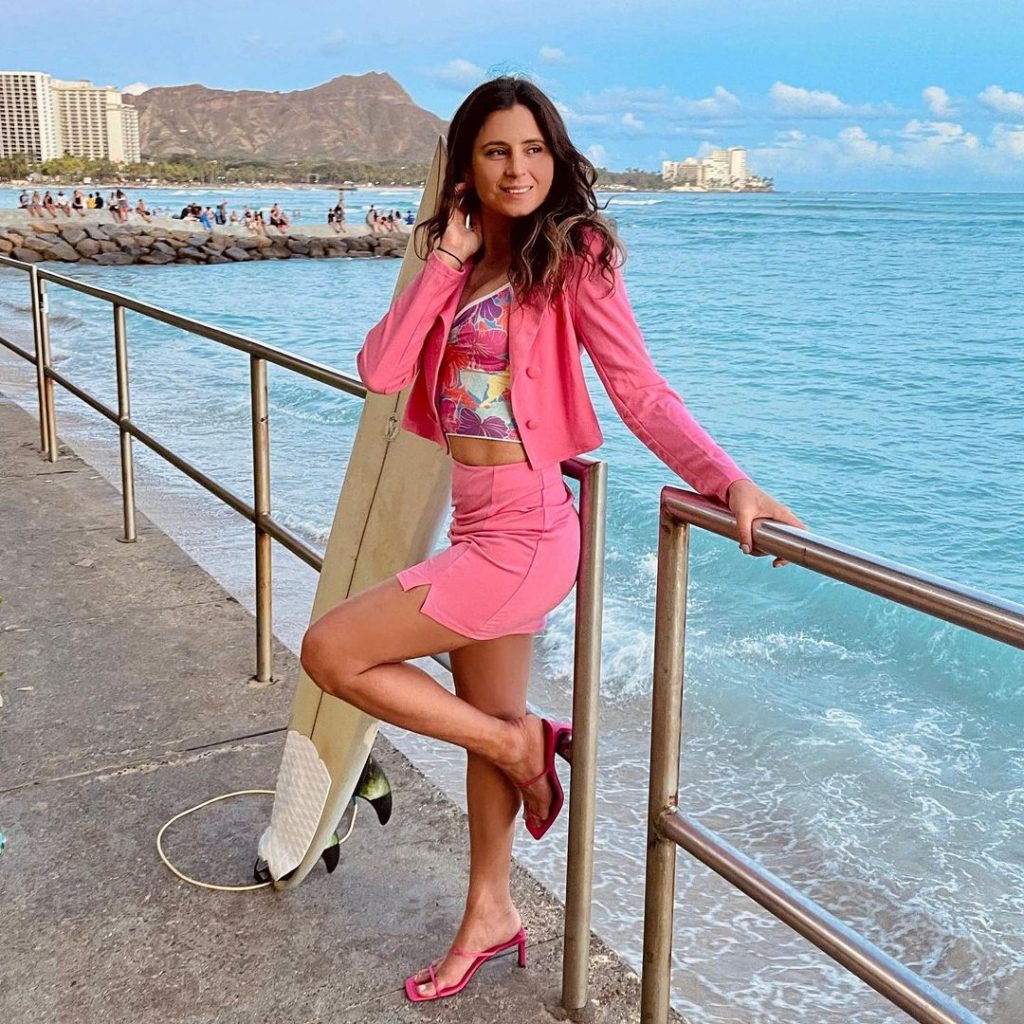 Her mantra has always been to be yourself and don't listen to negativity. In reality, when reading online comments, the ones that revolve around her surfing skills are the ones that she's particularly sensitive about. Well, it keeps motivating her to keep getting even better.
Allison Stokke
She became an internet sensation when someone had the mean-spirited intention to body-shame her. At that time, she had been a 17-year-old competitor waiting in line to pole-vault. She became everyone's internet crush, and soon even newspapers such as The New York Times and The Washington Post had featured the young athlete's lean frame. We aren't surprised, to be honest.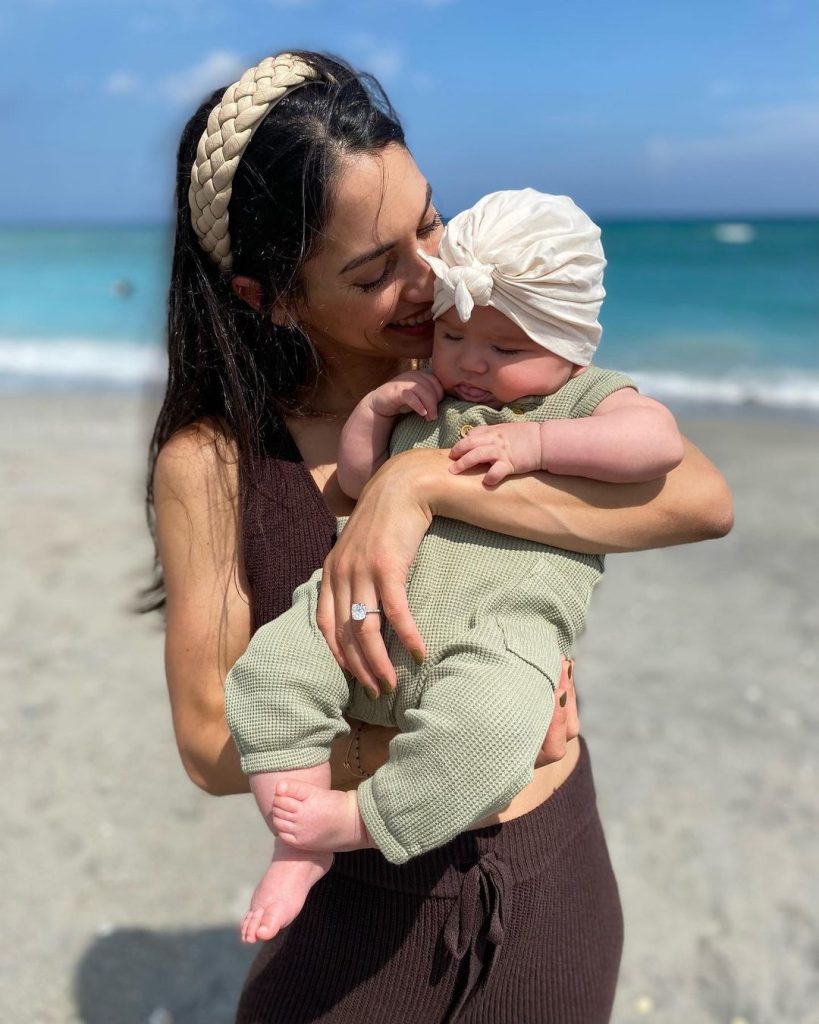 What a killer bod! She tried to refocus attention on the sport, uploading a Youtube video on how to perfect the pole vault, but people weren't interested in her athletics. That's probably why she's kept a low profile on social media throughout college. She graduated with a degree in sociology and has her sights set on qualifying for the Olympics.
Alica Schmidt
If you have ever sprinted a kilometer-run, you would know just how much stamina, much less resolve, is needed to lace up your shoes and run. But it doesn't seem like much trouble for Alica Schmidt. Hailed as Germany's sexiest sprinter, this 5'11 is the future star and highly-rated bet for the Tokyo Olympics. She has been back in training after the lockdown, but the Tokyo Olympics remain postponed until 2021.(hopefully)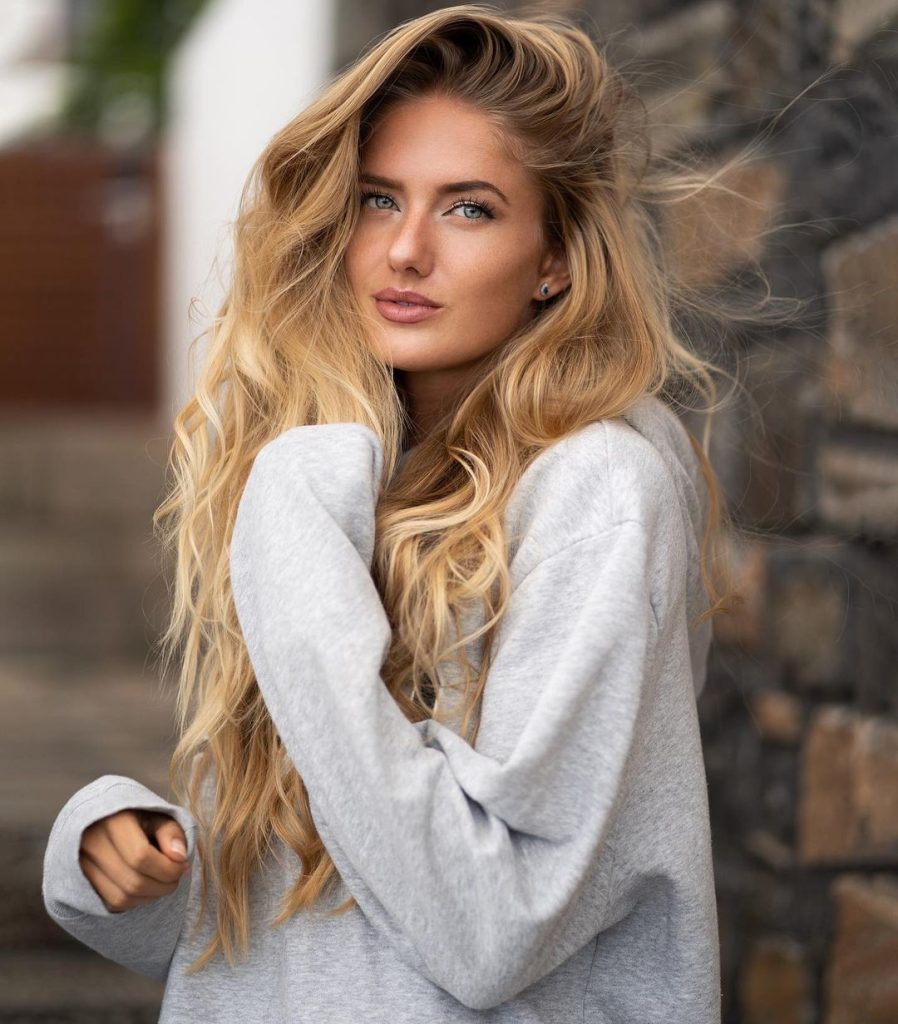 She's not only making waves on the racetrack. Believe us, she has been causing many hearts palpitating on Instagram with her risque pictures. Well, they're not much risque given that her attire is suited for least wind resistance. She has commented, There are thousands of girls on Instagram who look good and still do not have as many fans makes you interesting, and that's just competitive sport for me.
Gabby Douglas
Born on December 31, 1995, Gabrielle Christina Victoria Douglas was the first African American to win the all-around title at the 2012 London Olympic Games. She was also the first from the country to earn gold in the team and individual all-around events. Wondering how she did it? She's been perfecting her gymnastics since she was six!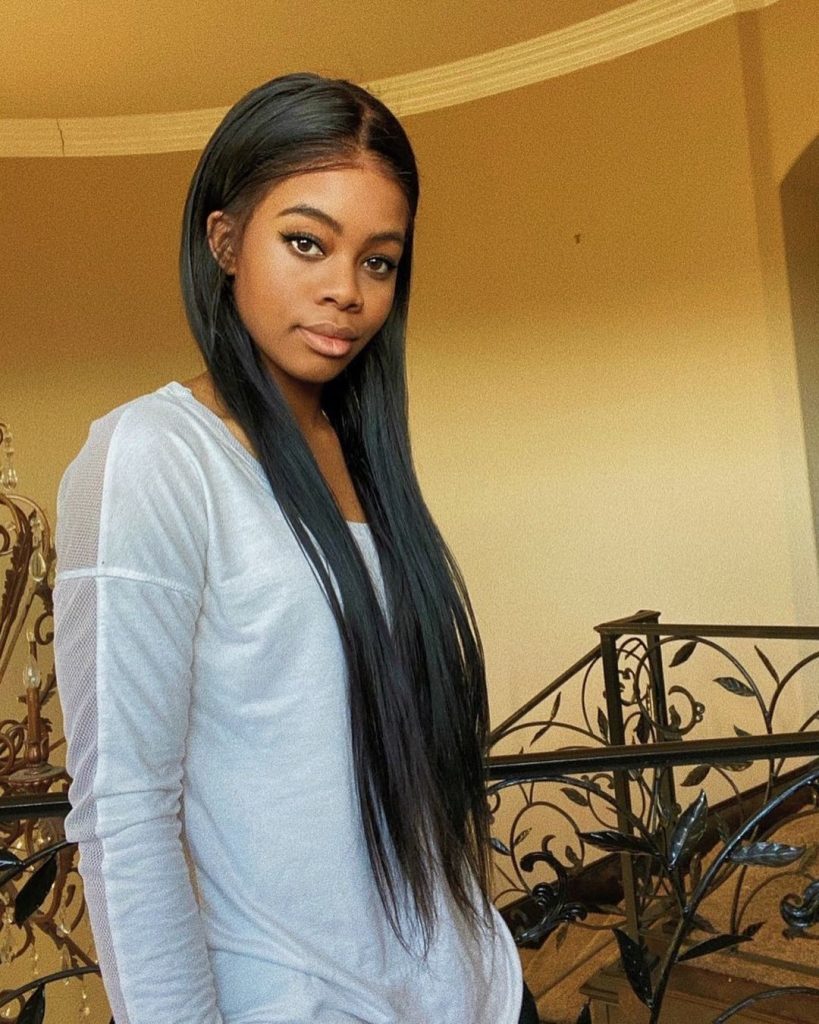 It also helps to have a disciplinary coach such as Liang Chow. You can see her skills as she maneuvers elegantly through the uneven bars. That's why you'll hear the crowd calling her The Flying Squirrel. She's the first woman of color to make the U.S. women's gymnastics team since Dominique Dawes. You go, girl!
Lucy Robson
This golfer's workout session consists of a lot of squats and lunges. The Brit who was born and raised in England before her family got their green cards. They immigrated to America, and there she became the Treasure Coast Player in both 2012 and 2013. Lately, she had made rounds on Instagram for her golf simulator.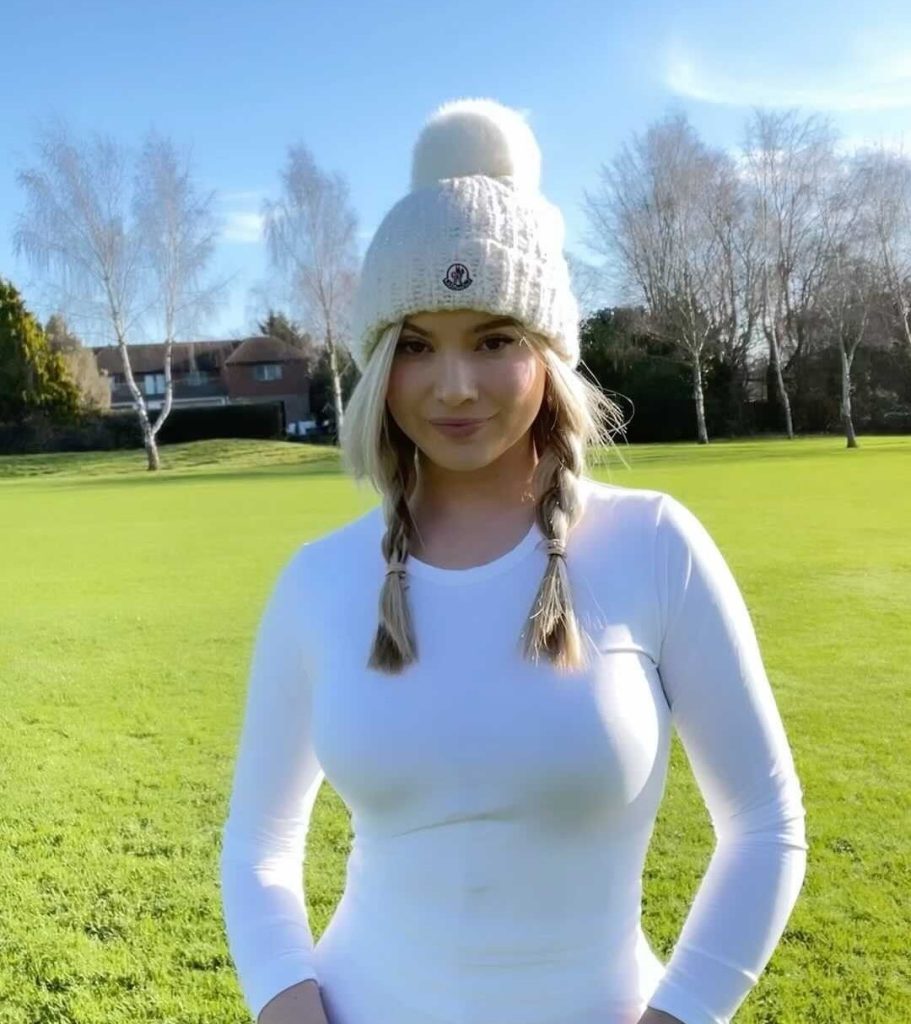 It's an impressive set, and it's guaranteed to keep you practicing your swing. She 'fesses that it's a simple setup and that it can fit in any small-sized room, specifically 266 centimeters high, 477 centimeters long, and 262 centimeters wide. Wonder what it is? It's the OptiShot 2. You can have your budget and specifications designed by GolfBays.
Hilary Knight
Growing up in a family with three brothers, it's easy to take up characteristically rough sports. There had been no girls' team sports in the school where she had gone, so she often played with boys. None of it appeared extraordinary to her. She says, "When I step on the ice, it's like I'm entering a different world." Ice hockey has become her sanctuary, relieving her of all her worries and stress.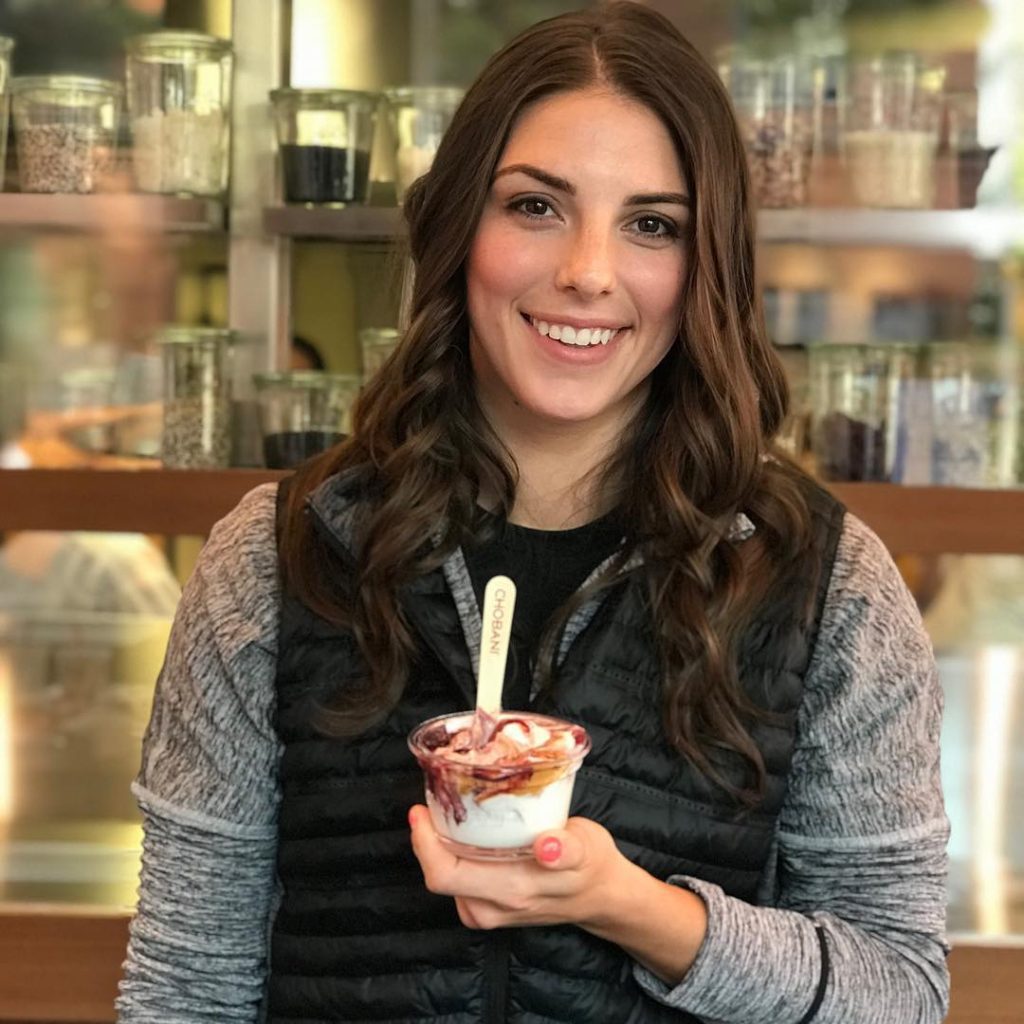 That's probably why she doesn't look the least bit unnerved. She's one of the most decorated ice hockey players there is. She's a three-time Olympian representing the country in 2010, 2014, and again in 2018. She had gotten one gold and two silvers during that time. She's also an outstanding leader, and she had helped Boston Pride amass the Isobel cup in 2016.
Meghan Hardin
Meghan is currently working as a real estate agent with her mother, Maria Hardin- Carter. The Hardin Carter Group is an ally of Coldwell Banker Skyridge Realty. But a few years prior, she decided to compete on Big Break Atlantis. It was a significant decision for her – she could either compete there or continue her collegiate golf career. With a scholarship, she could enter a Division I school. Although she got eliminated on the Big Break Atlantis, she had no regrets about having taken a shot at it.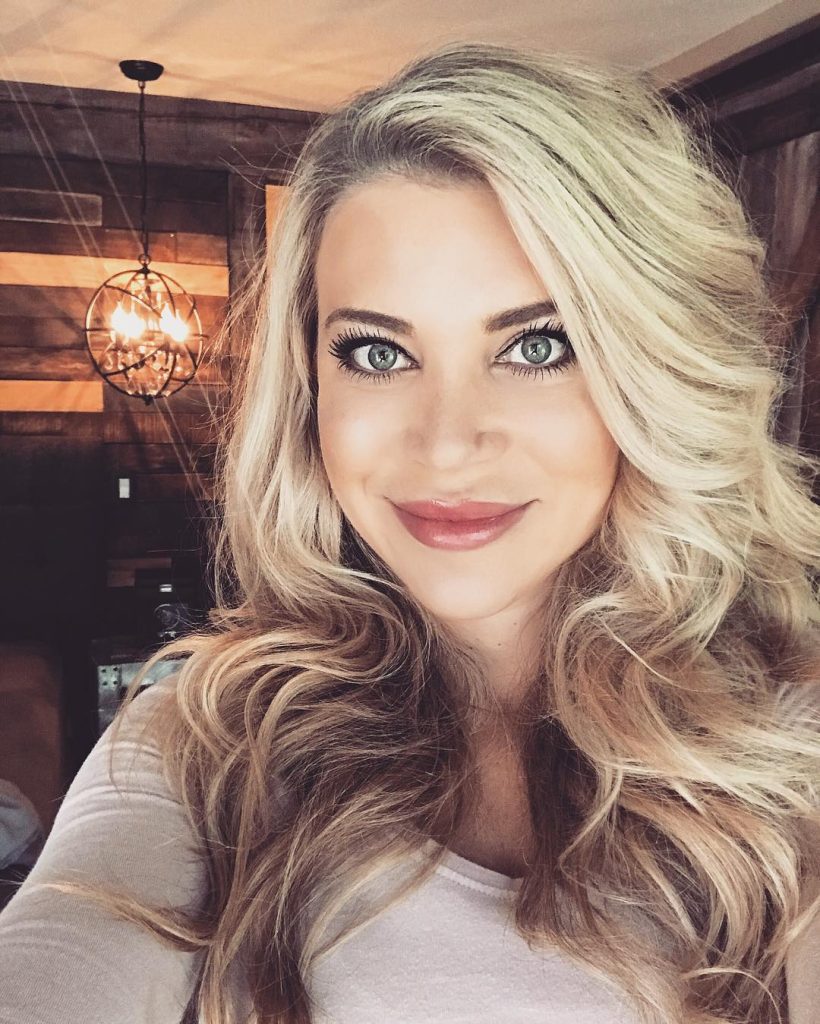 Her professional mentor, Cristie Kerr, has been patiently preparing her for the LPGA. Odd, considering that Meghan's first passion was always tennis. But if we can shift careers, then so can she. It seems that she's excelling at almost everything she puts her mind to—Tennis, Golf, and now Real estate.
Chloe Kim
She had always struggled with her identity growing up. Believe us; there's nothing docile or cute about this girl. She's as sharp as they come. She had learned to be when her Korean family moved from Los Angeles to Switzerland. And in that uncertain transition, she discovered a new sport – snowboarding.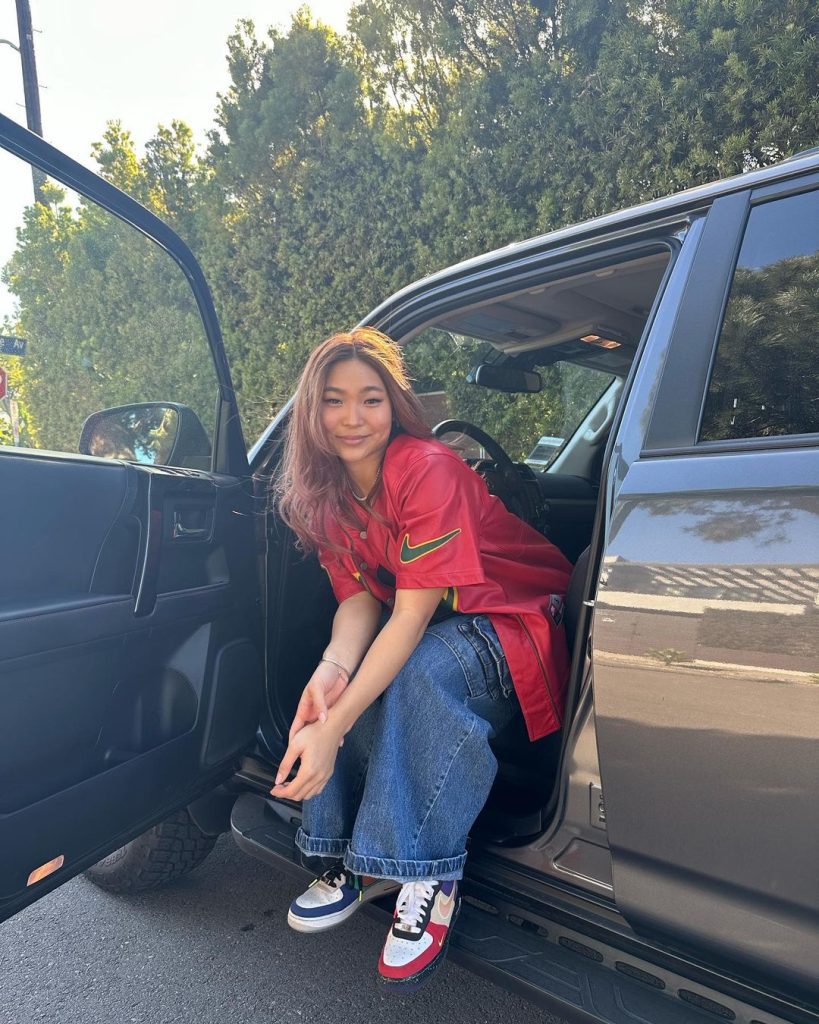 And boy, did she excel at it! She was a sensation at her Youth Olympic Games Lillehammer debut. She won gold in the halfpipe and slopestyle. By 2018, she had enough amplitude to win gold in halfpipe at the age of 17. How does she do it? She says she knocks on her snowboard twice before starting her run. That knock on wood guarantees her a sure victory!
Eugenie Bouchard
It was a disaster. That's how tennis player Eugenie Bouchard described a date she had once had with a guy on the beach. He had food poisoning and not wanting to cut the date short; he would run to the bathroom every 15 minutes. How could you have fun if he kept disappearing behind bushes or to the clubhouse bathroom? At least, her play on the court is more promising, right?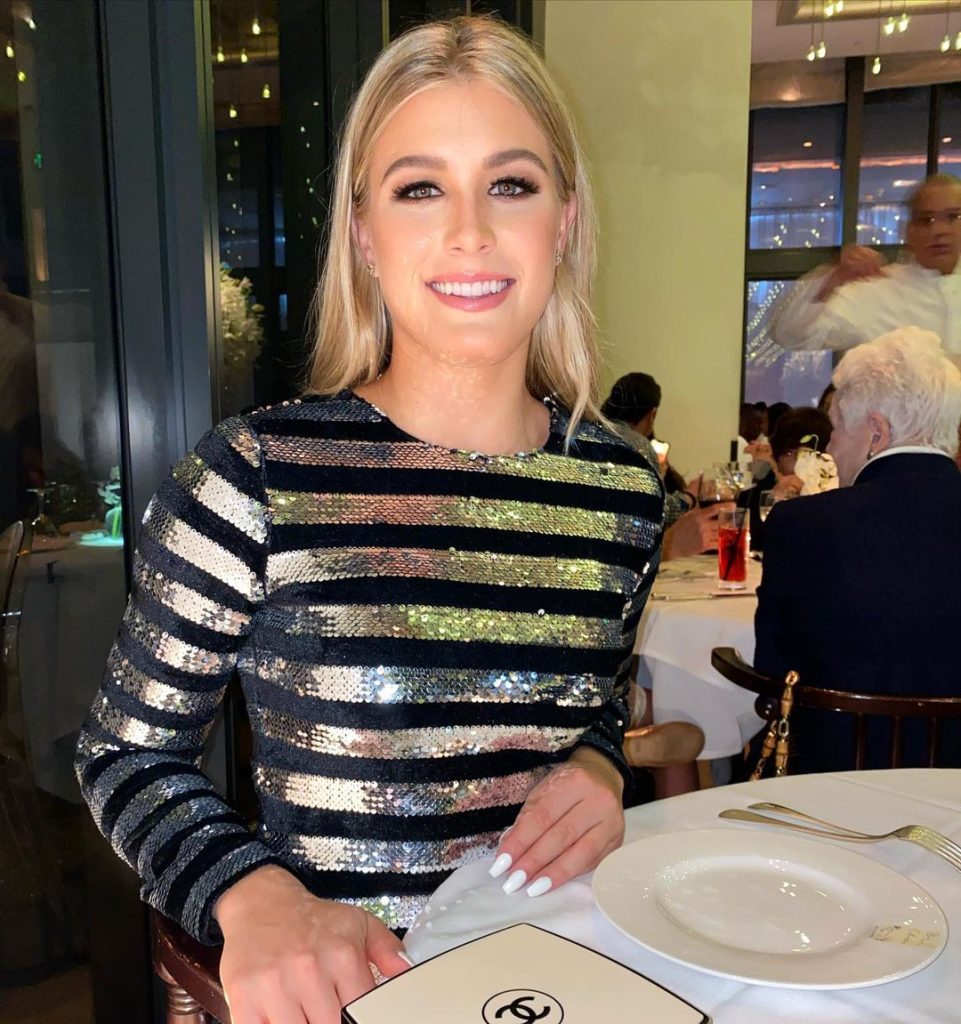 Many have criticized the blonde. She has replied curtly by saying, "I don't care what you guys say anymore". She peaked 5th in the WTA rankings, six years ago. She was pitted against a Slovenian athlete. It had been a close battle, 6-5, 30-15 until her anxiety got the better of her. Her shoulders sagged, and her hips locked; they tied at 6-6. Nonetheless, she's hopeful that she'll slay on the U.S. Open. We're confident about it too.
Antonija Sandric
She was born in Sibenik, Croatia. Since last year, she plays for Sweden's Lulea Basket as a swingman. She has first garnered attention as an aggressive point guard and shooting guard. But it sure helps to have disarming beauty to go along with it. How does she find the press's attention to her basketball skills? Flattering abut yet, annoying.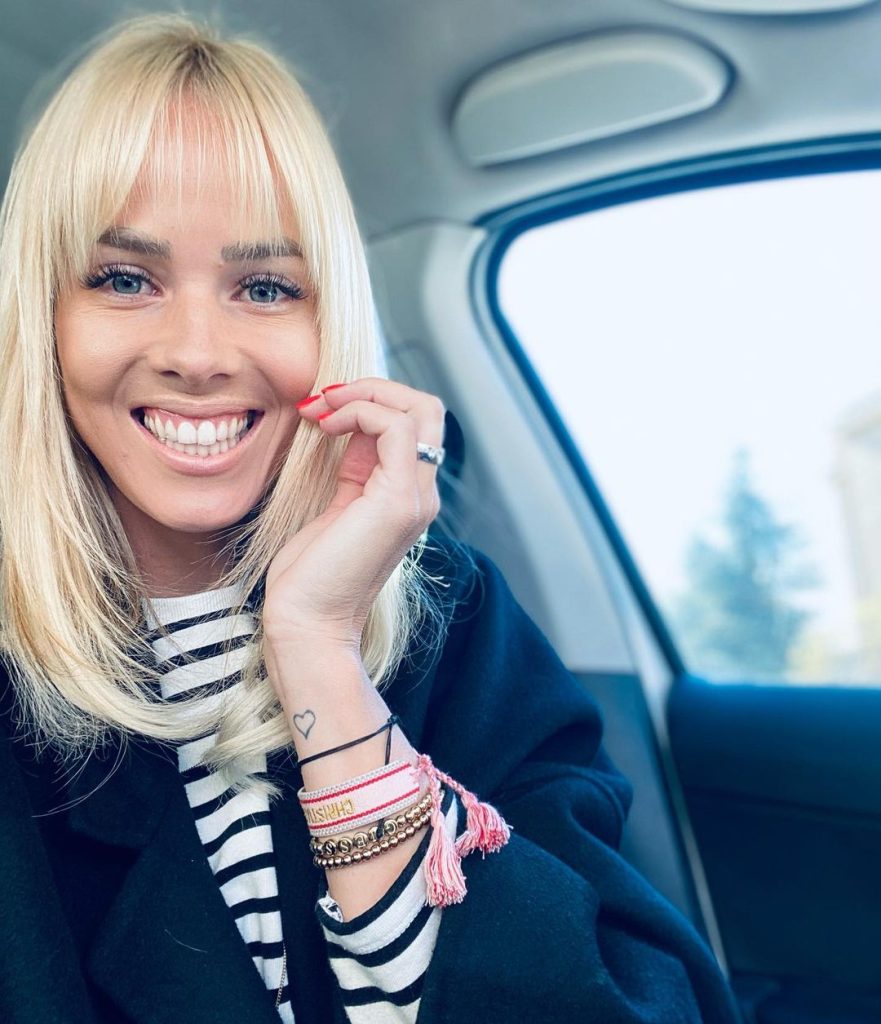 Of course, she can just rely on the referee to have the eyes on the ball. He's the one calling the shots on courts. She's been playing professionally for 15 years and has played for several teams before the current one – ŽKK Vidici Dalmostan and the ŽKK Šibenik.
Lexi Thompson
She grew up on a golf course in Coral Springs, Florida. She started swinging at age 7 and qualified for the US Women's Open when she was 12. Within three years, she placed 10th at the Oakmont Country club and won her first LPGA the year after. To date, she's only 25 years old and has shown generosity to her golf fans and the military.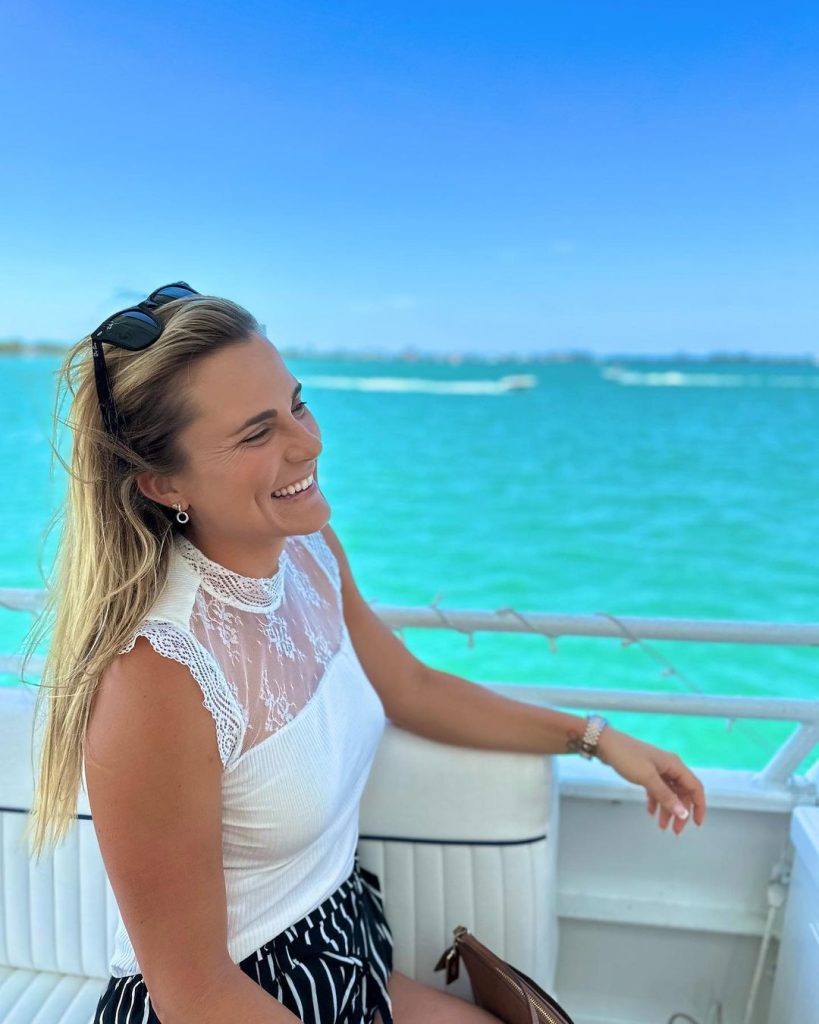 Yeah, you read that right. She took on military causes after meeting Wounded Warriors in 2011. She has raised money for the families of fallen Navy SEALs. You can view her skydiving jump on the internet – a grandiose entrance to the Kingsmill Championship. We wish there were more like her out there.
Ronda Rousey
As of this year, she's worth $12 million. She once felt the pressure of having to prove herself as a mixed martial artist, but owing to consecutive wins in 2011-2015, she has established that she's an expert at Judo. The next year, she fell unconscious- knocked out by the forceful hits from Amanda Nunes. It took over 48 seconds. She came round.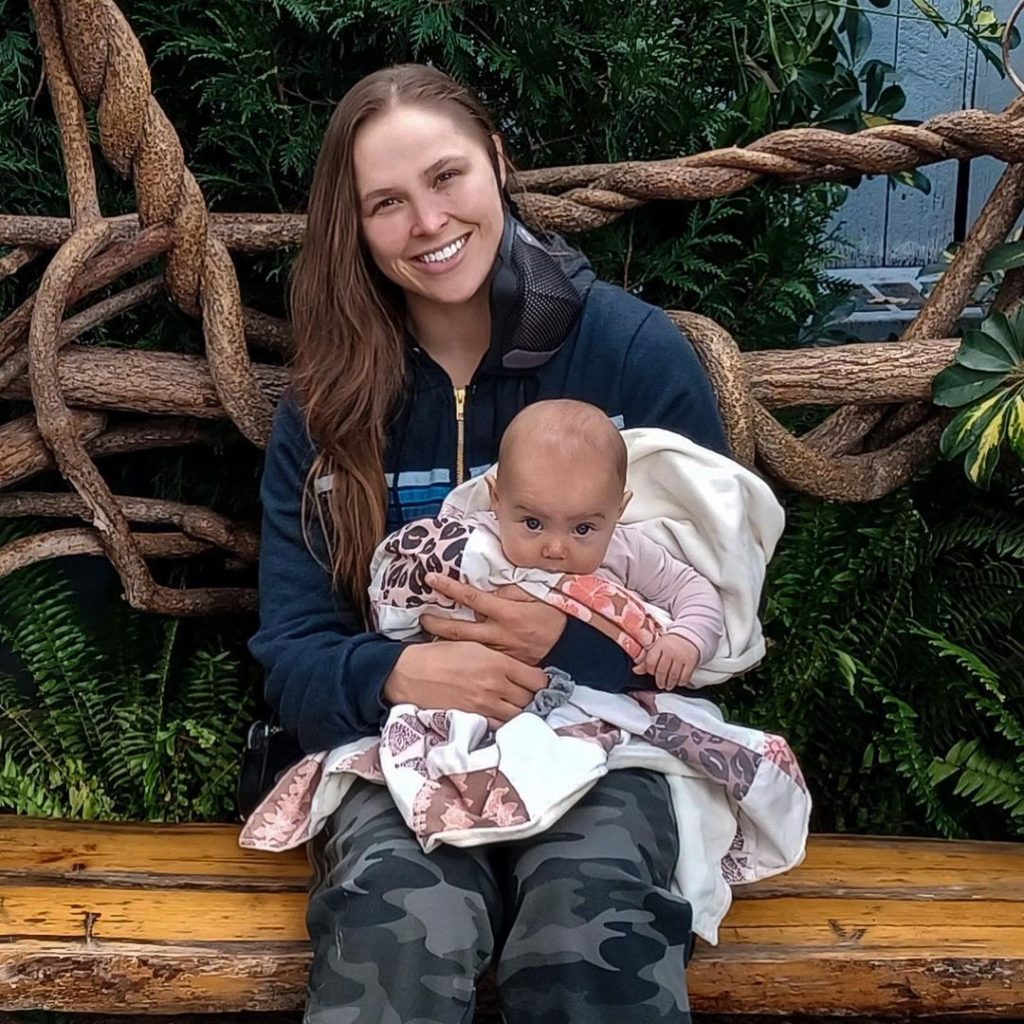 The latest speculation has been that she has retired from the ring. She has, after all, begun a new life with her hubby, Travis Browne. On her Instagram, you will see her building a sustainable farm – doing something positive, making a difference. Don't worry; you'll still see her making appearances on WWE. She is signed with them until April next year!
Natalie Gulbis
This fan-favorite has had four surgeries and continues to defy standards by her impressive performance on the golf course. She had gotten involved in her sport because of her dad. Being a daddy's girl, she'd tag along with him, until she started competing on her own in local tournaments. She became a professional player at 14 and realized she wanted to make a living off of it. Her strength has been her iron play.
Due to all that practice, she doesn't have to sweat about staying mentally sharp. She runs on autopilot. She's mindful of her performance and fun on and off the course. Her biggest highlights had been playing the Solheim Cup and winning three other tournaments. She has always gotten an adrenaline spike of the hundred thousand fans who'd cheer for her. Well, so did we, but in front of the tv set.
Alana Blanchard
If you're wondering why surfer Alana Blanchard has such a thin waist despite having given birth to a son, it's because she practices the core recovery breathing method. Watch any of her Youtube videos, and you'll be amazed how much air intake she can hold and for how long. It had helped in her surfing competitions.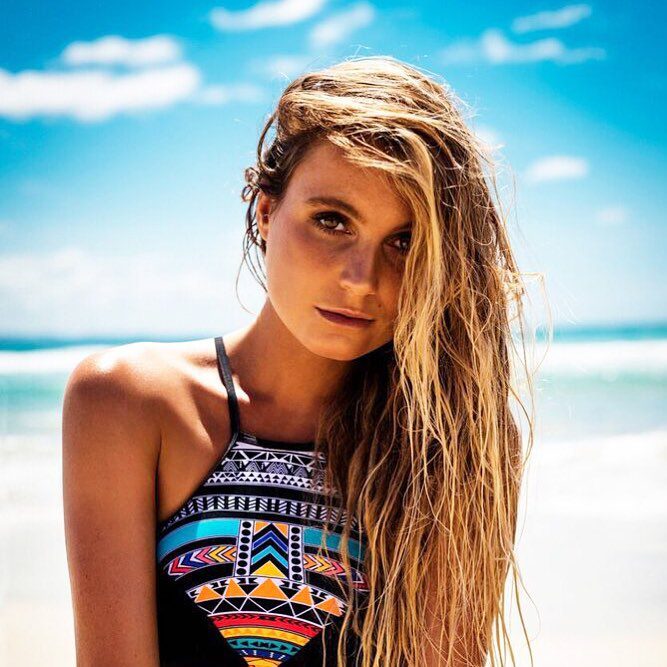 She has been dubbed as the "Anna Kournikova of Surfing" and for a good reason. She's a Hawaiian regular-footed surfer and was taught the art of coursing the waves since she was four years old. To keep that even glow, she maintains a healthy obsession with sunscreen and hydration. Oh and, she's a designer/ creator of Rip Curl Swimwear!
Alex Morgan
Soccer player Alex Morgan rose to fame when she played in the 2011 Worldcup for the country's national team. She had been the youngest player and the first one to score a goal in the finals. People claim she's one of the best soccer players in the world. We can hardly deny it; she has amassed 160 points and 107 goals throughout her career and has become a household name for it.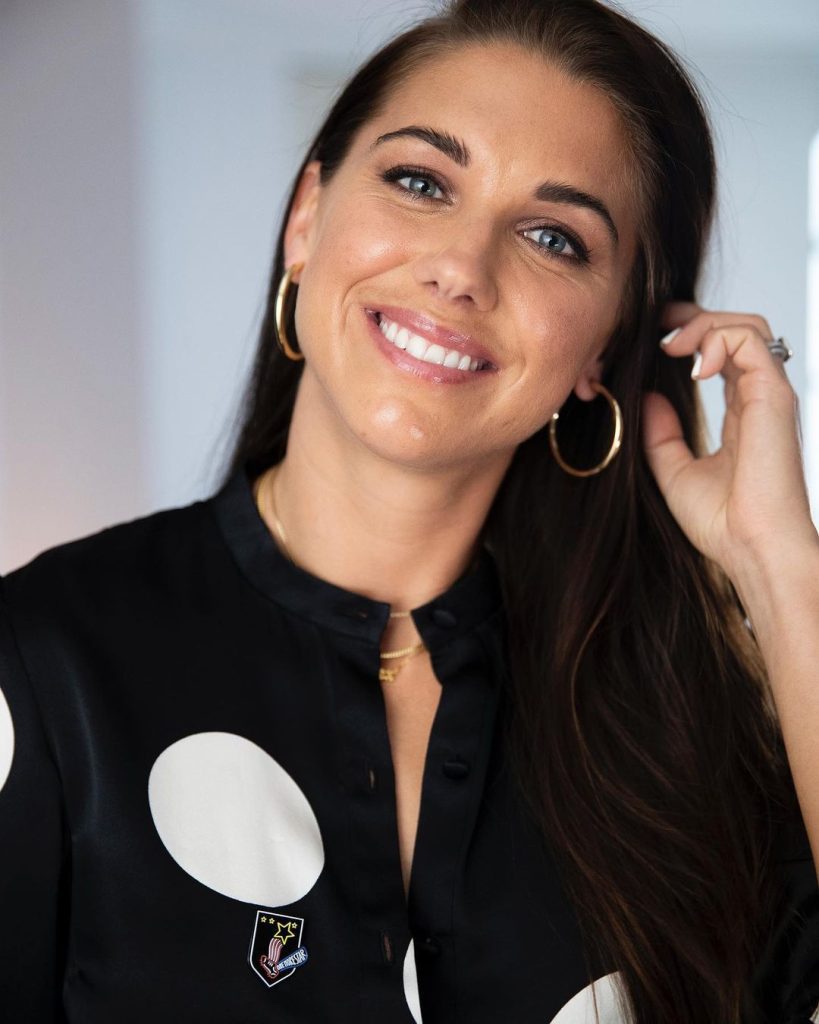 Her father has been a bit scared of her, describing her as "ruthless." She had become so tired of losing to her two older sisters, that she would play by herself to master Monopoly. She even competed in her 13-year-old sister's softball team when she was nearly half the age. Talk about competitive, aye? And at nine years old, she had a notebook for every gym move- squats, lunges, you name it. She had to be number one, no matter who she was up against!
Rachel Wray
This blonde bombshell used to cheer for the Chiefs football team. That was until she took private mixed martial art lessons at a local Kansas gym. Afterward, she thought, gloves and hand wraps are more appealing than pompoms. After all, both require knee-high kicks and a few air punches. In an interview, she admits that she had been a horrible puncher, and this had driven her to want it more.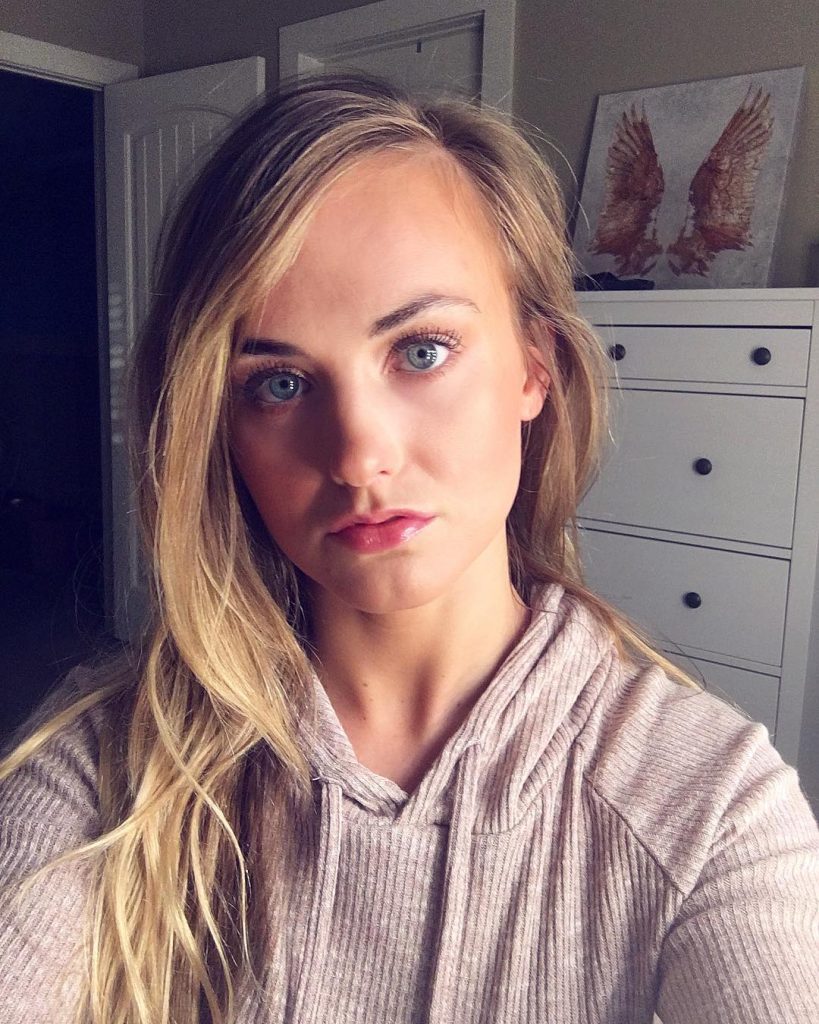 Now, she has been training at least two hours each day, five nights a week, improving her Jiu-Jitsu and Muay Thai skills. Her mom hates the career change, whereas her father loves it. How do you think she'll fare against Cris Cyborg? Her two notable fights were in 2013 and 2014. Maybe she is still building momentum.
Anna Kournikova
Tennis player Anna Kournikova may have never reached a Grand Slam Singles award, but she did win the doubles. She made her debut on the court at 15 and retired after only six years. She claims that, for the most part, her fame was created by the media. People claim that they would watch her games to see her curves, and not her serves. So we guess, there's some truth to her observation.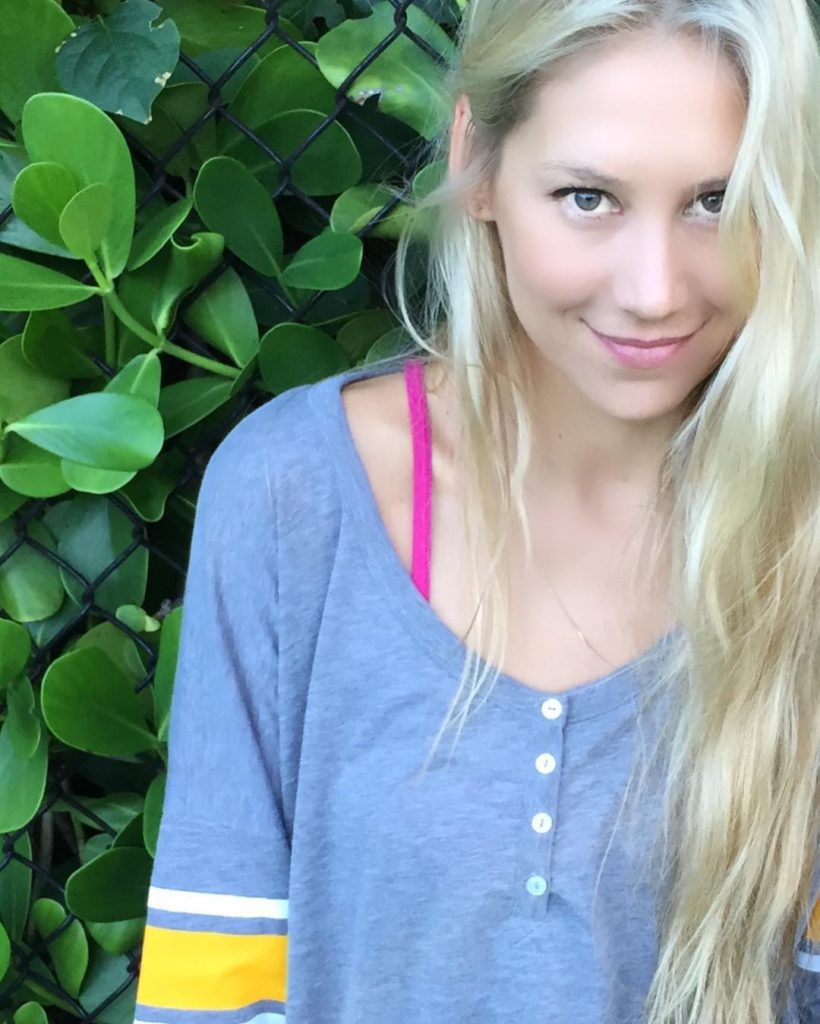 Her highest singles ranking had been 8th, and then afterward consistently maintained the 20th rank most of her career. Fortunately, she found greater success outside the court through her endorsements. She even starred in the Carrey movie, Me, Myself and Irene. If you're wondering where, she did a cameo as a witness, as someone's hillbilly wife. Even after retiring, she has been one of the most searched athletes. Now, she's focused on being the mother of three.
Lindsey Vonn
This blonde beauty has a taste for the cold. She's an Olympian and has received awards in 2002, 2006, 2010 and 2018. Guess what sport she's involved in – Alpine Skiing! She had also competed in World Cup tournaments. It seems like she deserves all the hype. After all, she started racing at the tender age of 7. What were you doing around that age?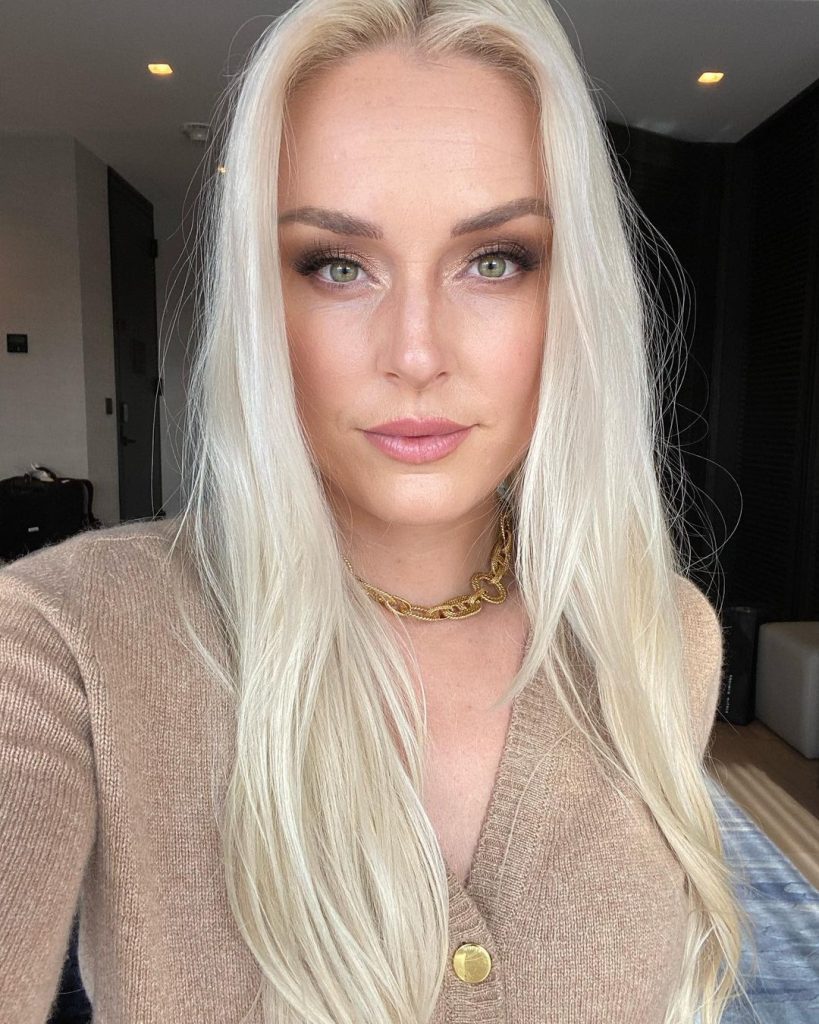 We can't even recall having done anything special at all. We were too busy playing house with friends. Anyway, she won Italy's Topolino Trophy seven years later. She had put in a lot of work by then, her dad, a former competitive skier, supported her throughout the process. Afterward, she entrusted into the mentorship of Erich Sailer.
Elisa Lobb
She's one of the most intelligent golf players there are, learning to swing the club at age three. She first learned to play at Torrey Pines. She hasn't been a regular player of golf, though. You might probably know her better as the co-host of Fox's Swing Clinic, or you might have seen her Youtube DIY videos.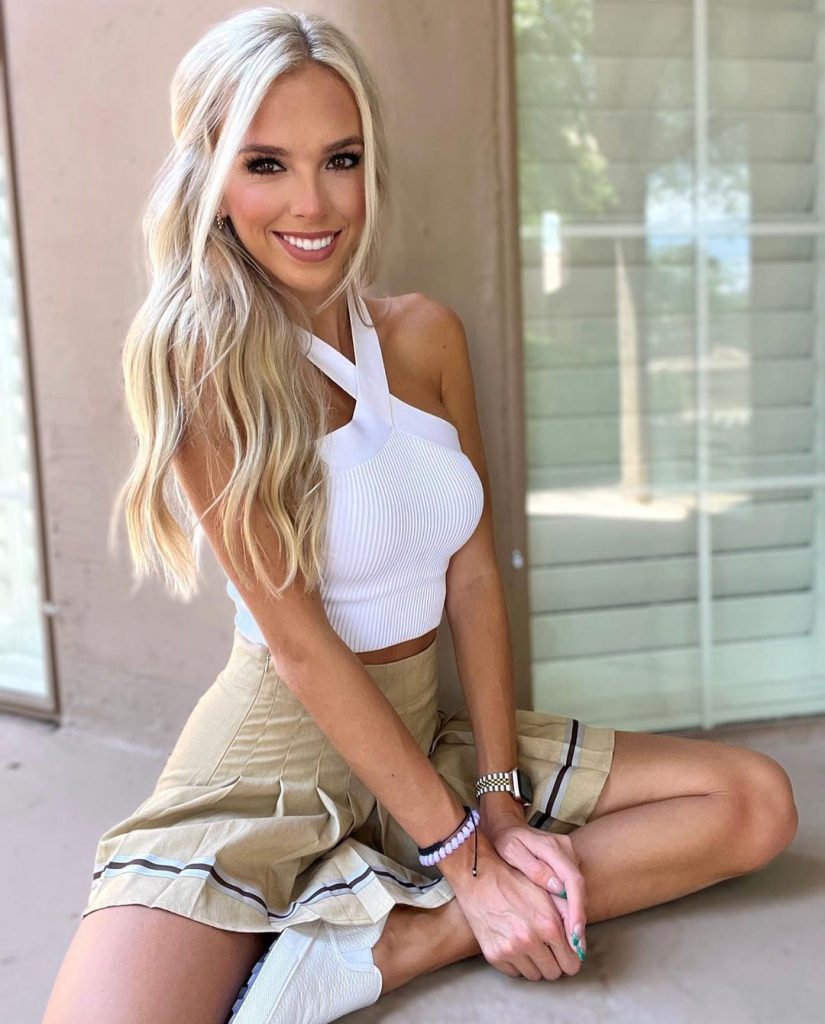 We've been subscribers since 2011. Lately, however, the Capricorn has been transitioning into regular golf plays. She admits that it has taught her self-discipline, integrity, and patience and that she has been using several online platforms to inspire future golfers. You'll catch her playing collegiate golf, after which she hopes to work for the Golf Channel.
Stephanie Rice
Born in 1988, swimmer Stephanie Rice had a fondness for the water. She had been shy, but unyielding when it came to kicking in the pool. All that training paid off because she represented Australia at the 2008 Beijing Olympic Games. In it, she won three gold Olympic medals and was awarded the Medal of the Order of Australia.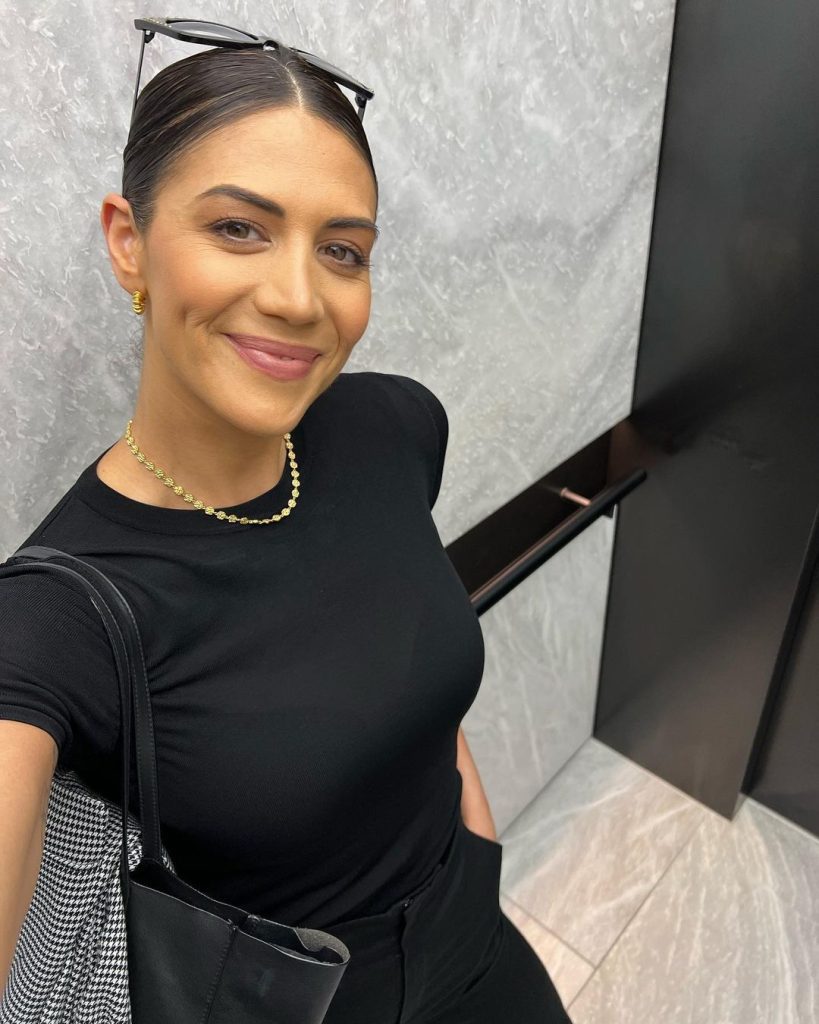 She and her teammates won the 4 x 200-meter freestyle relay, wiping more than five seconds off the world record. She was only 20 years old! Six years later, she retired. She underwent three surgeries on her shoulder. Because of the immense pressure, she decided that she never wanted to make a comeback after the London Olympics.
Camila Giorgi
Born in Macerata, Italy, this gorgeous blonde plays right-handed tennis. She began playing tennis when we were struggling to keep our play dens clean. She favors hardcourts over the clay, and occasionally enjoys boxing, soccer, and MotoGP. Now, she sounds like every man's fantasy. What else do we know about her?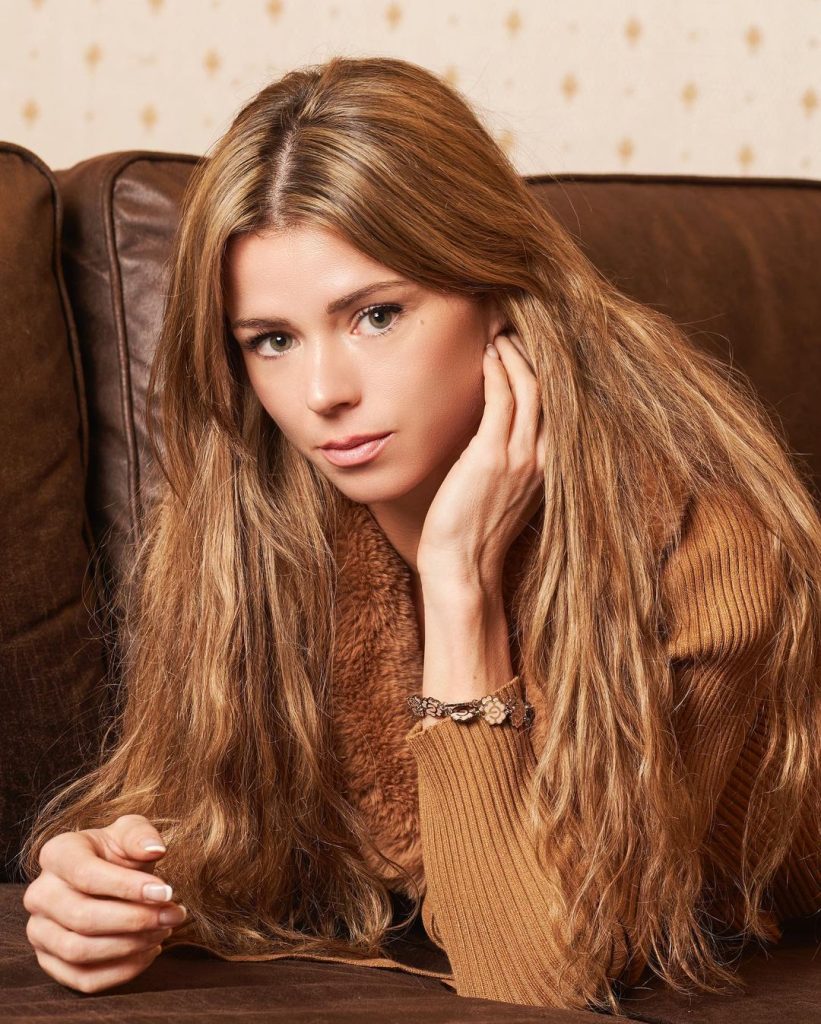 She serves a powerful flat groundstroke and is a hard hitter on the court. Her best plays were in the 2013 US Open, 2014 BNP Paribas Open, and 2014 Aegon International. No, she isn't dating anyone, at least none that we know of; she has to channel that intensity on the court. She's pretty shy when it comes to speaking about herself, confident that she'll let her play do the talking for her.
Danica Patrick
For a female race car driver, she has ranked the highest pole position at the 2013 Daytona 500 and the Indy 500. She was so driven to the track that she dropped out of high school, impatiently eager to strike record wins on the IndyCar circuit. She transitioned to stock car racing and joined the NASCAR Xfinity Series. That's where she placed fourth!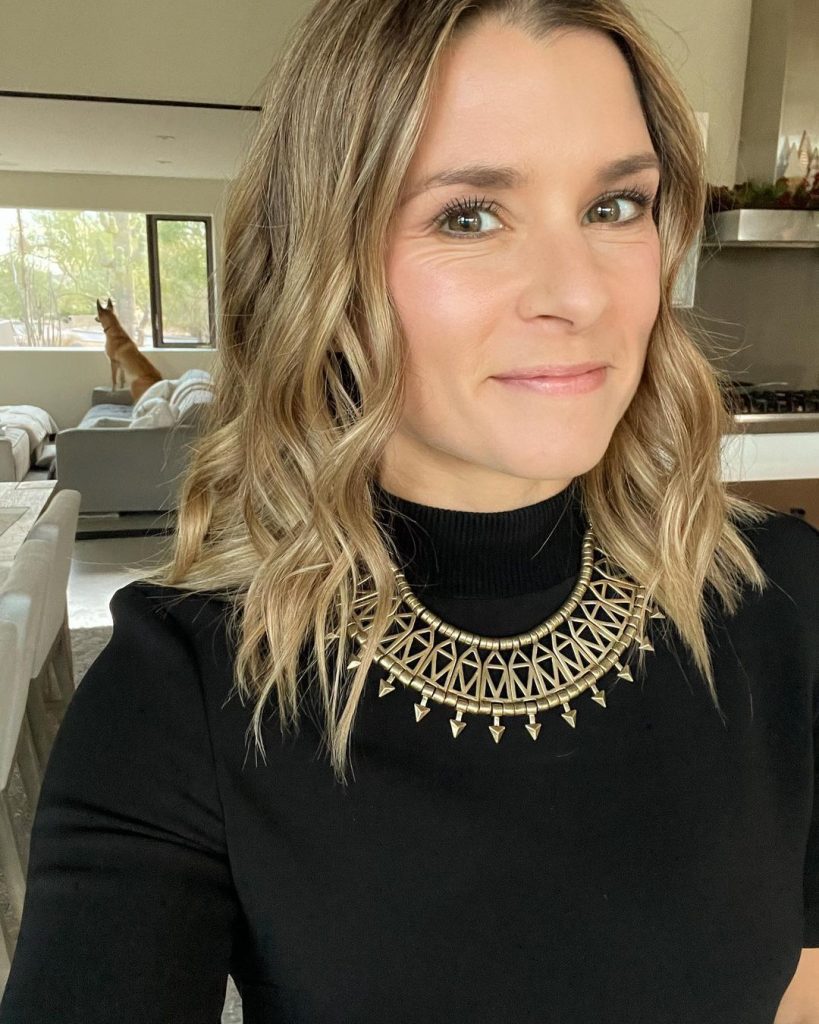 How did she accomplish so much in such a brief amount of time? She was raised to be the fastest driver, not the fastest girl. She has had this mentality throughout her career and urges women to make history in the coming events. If you want to learn more about track-racing, you can watch the GQ Sports video on Youtube where she breaks down racing movies.
Maria Sharapova
We've heard her grunting on the court, and believe us; you wouldn't want to face this 6'2 Amazonian…unless you're Serena Williams. She has been the second-youngest female tennis player to win the women's singles in the Open era. Plus, she won the Wimbledon championship at just 17. She was the first Russian to win it and become a five-time Grand Slam champion.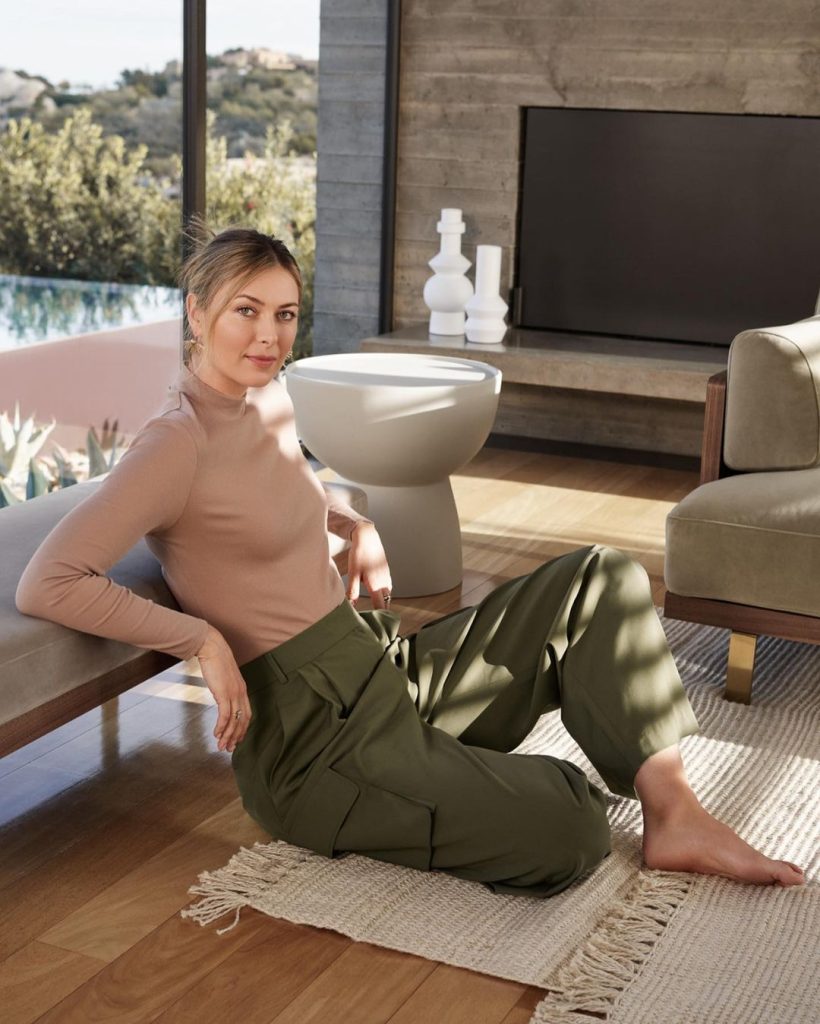 Unfortunately, she has bid her beloved sport goodbye. Aggrieved, she asked, "how do you leave behind the only life you've ever known? How do you walk away from the courts you've trained on since you were a little girl…" We can only imagine the heartache that went with it. She retired at the age of 32. She had given her life to tennis and, in the process, become one of the best because of it.
Caroline Wozniacki
You'd think that only the elderly are affected by rheumatoid arthritis, that is until Tennis player Caroline Wozniacki was diagnosed with it. It's a long-term disease where your joints cause you great pain because they're almost always inflamed. It's worst in the morning and after periods of inactivity. So low-impact aerobic exercise is recommended for people affected by it. Unfortunately, tennis is too hardcore.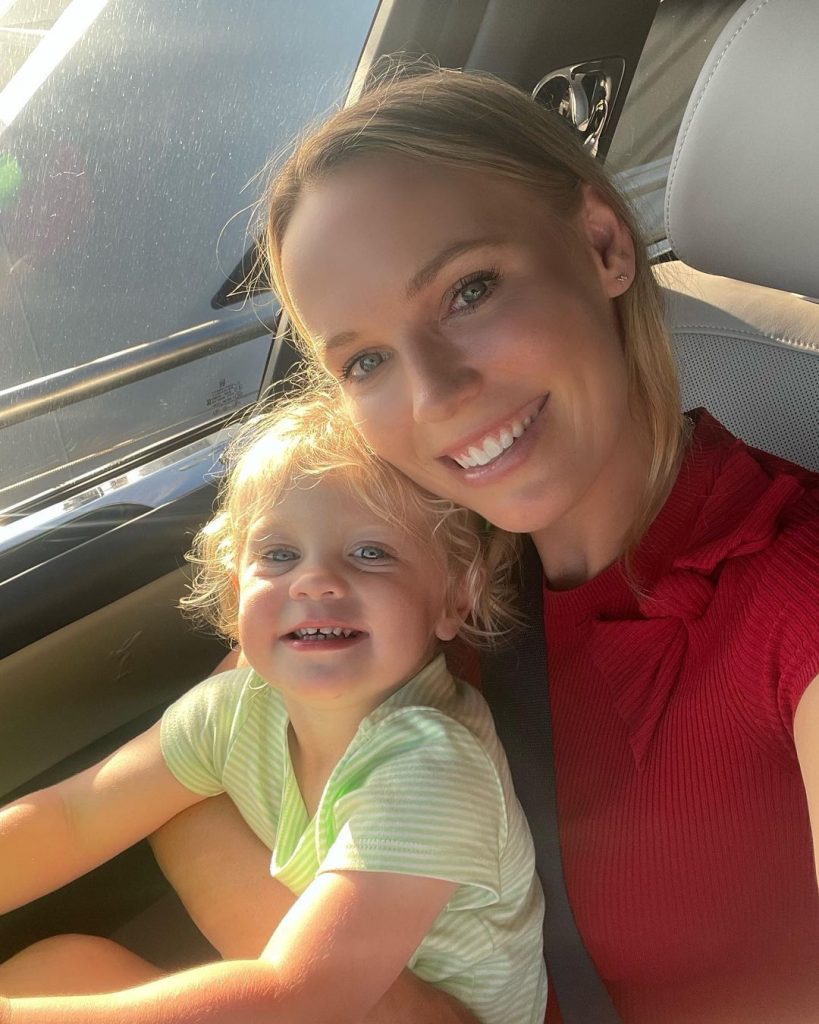 This year, however, Caroline has hinted at the possibility of playing doubles with her bestie Serena Williams. She says, "maybe, if Serena asks, I can just come back to play doubles with her in a few more tournaments". If we weren't such junkies for adrenaline and sport, then we wouldn't have been so ecstatic with this piece of information. We hope the match in Auckland isn't the last double we've seen her in.
Serena Williams
Apart from tennis, she has a fashion line, S by Serena, and a venture capital firm, Serena Ventures. Tennis player Serena Williams is estimated to be worth around $180 million, so why wouldn't she invest much of her money in start-ups? She admits that she's a boring spender, but when she splurges, it's on her 2-year-old daughter, Alexis Ohanian Jr.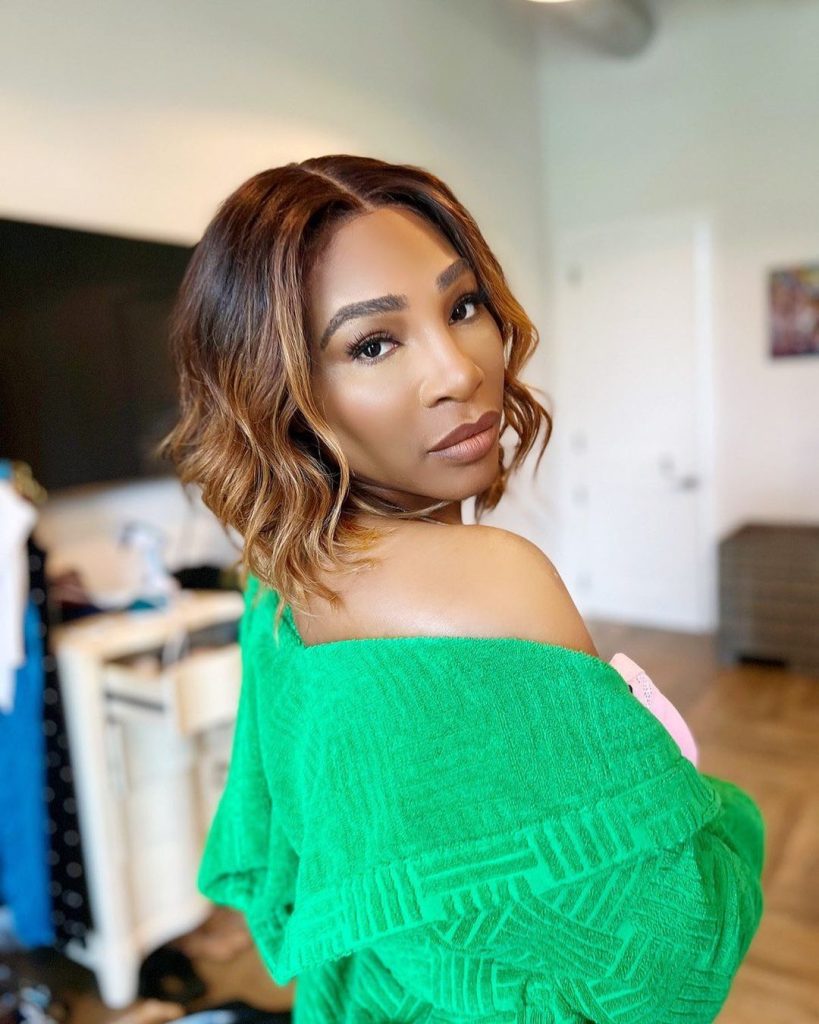 What else is fascinating about Serena? She's a Grand Slam singles magnet. She has won the most (23) titles amongst all the other players, male or female, in the open era. With her sister, Venus, she has won over 14 Grand Slam doubles titles. She has one of the most powerful serves, beating the men's champion, Novak Djokovic. Wonder how fast it had been? Faster than a speeding ticket – 126 miles per hour!
Silje Norendal
Hailing from Norway, Silje has won three X Games Snowboard Slopestyle gold medals from 2013-2015. She competes in halfpipe, boardercross, and slopestyle. Just in case you happen to travel to her country, you might get a glimpse of her playing for Kongsberg IF. You can watch her gameplay in the Korean 2018 Winter Olympics, where she placed fourth in the Slopestyle Finals.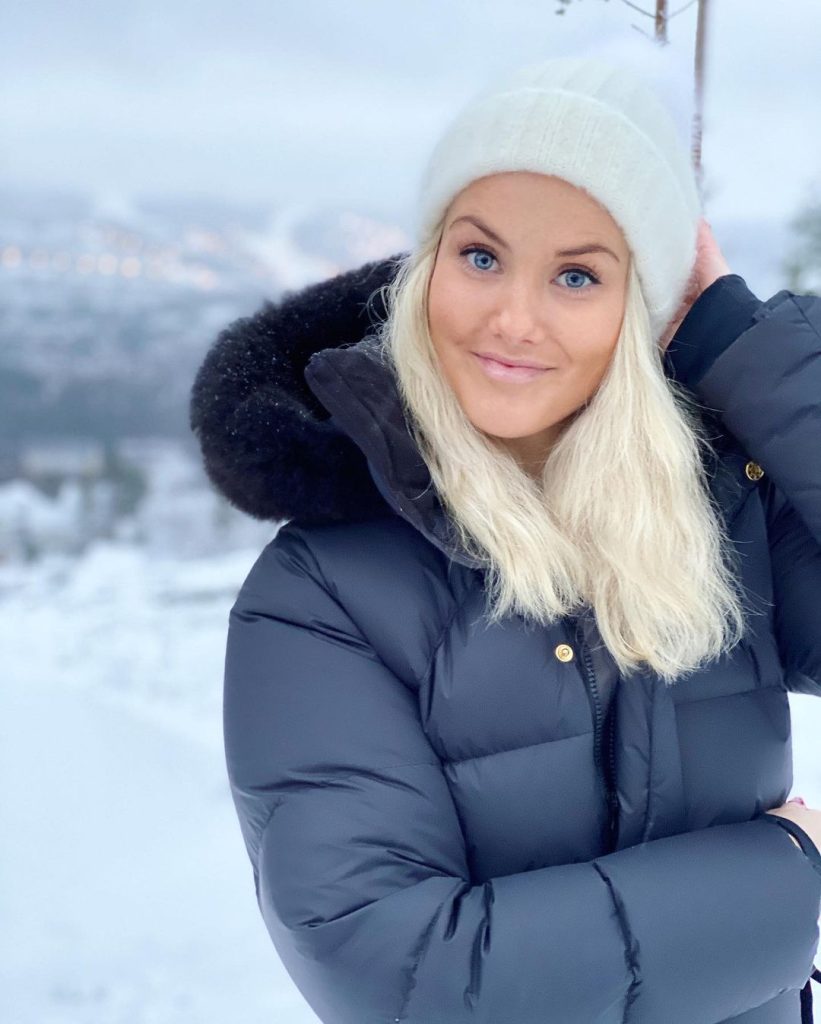 That same year, she got engaged to hockey player Alexander Bonsaksen. Love was found in the blinding snow. Nonetheless, we're hopeful to see more of her events. Maybe next time she'll place first in all of them. She certainly deserves it!
Ali Kreiger
She and co-star Ashlyn Harris have gotten married in Miami. Both dominate the world of soccer. She says, "it's not weird at all within the team. We've been very professional throughout our entire careers, and that's what we were most concerned about." Their relationship was an open secret amongst soccer fans, who are all just as enthused about their recent nuptials.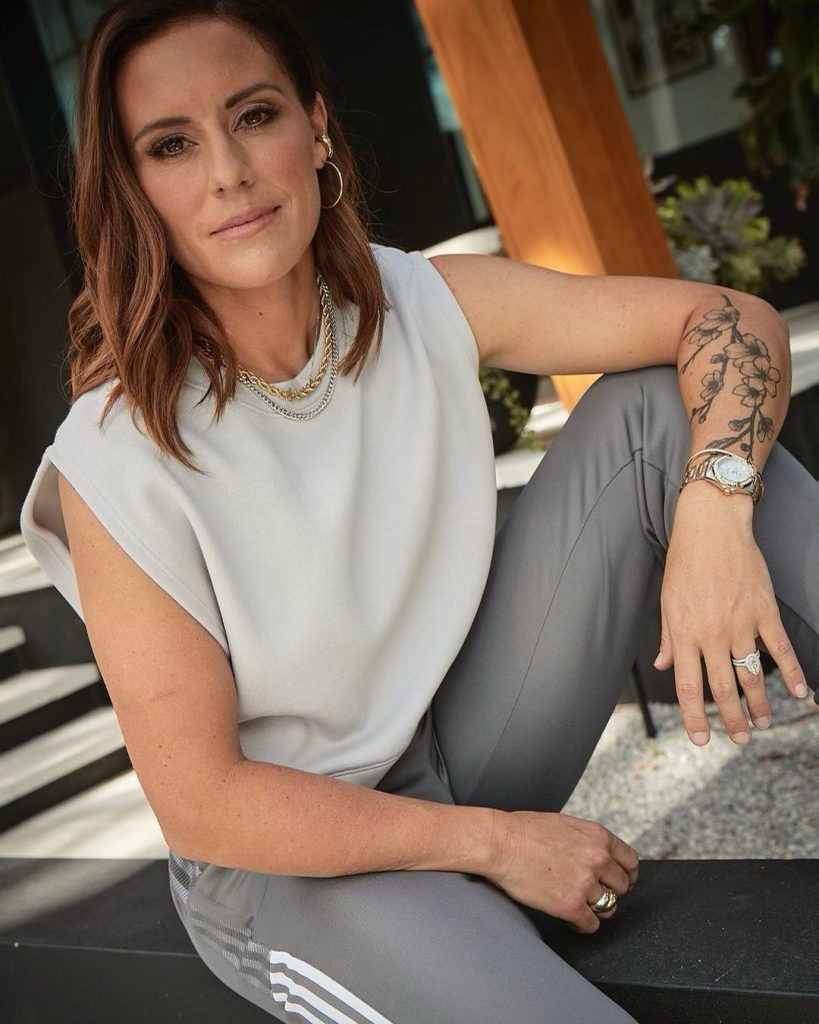 She plays as a midfielder and defender. She had helped lead FFC Frankfurt to the UEFA League Championship in 2008. In 2011, she scored the winning penalty shot against Brazil claiming glory for Team USA. If you watch her plays, you'll see her wearing a protective headband. She once had a concussion, but she couldn't say goodbye to the sport. Now, she takes preventative measures to prevent getting injured on the field.
Summer Rae
Her real name is Daniel Louise Monet. She modeled briefly before venturing into the sport of football where she played with Chicago Bliss of the Lingerie Football League from 2008 to 2011. In case you're wondering, she played as the captain and cornerback. It sounds a bit kinky, but it's every bit as hardcore as you WWE fans. Yes, she's also a professional wrestler, and that's what she's known for.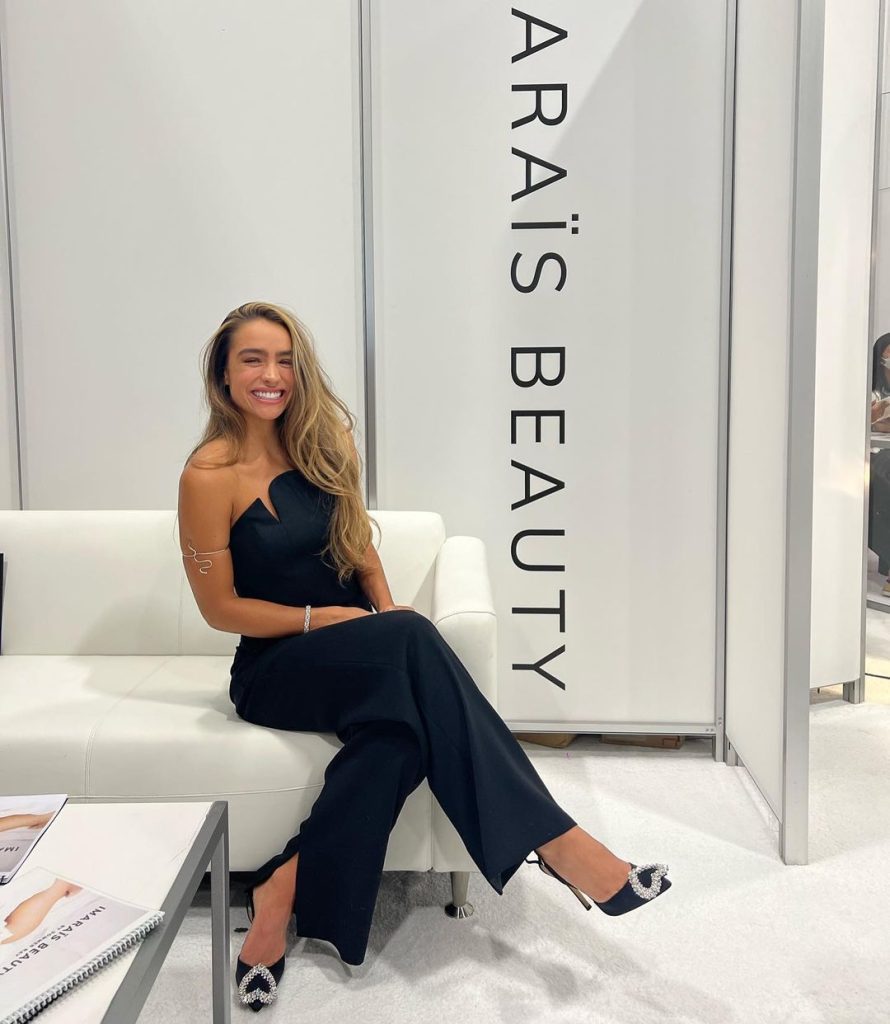 She has been able to guide Fandango, Tyler Breeze, and Rusev through their initial months in the ring. Fandango became more scream-worthy; Rusev recovered quickly from his injuries, and Breeze made a name for himself on his main roster debut. For you, what was Summer Rae's most memorable WWE move?
Becky Lynch
Wrestler Becky Lynch may have suffered a concussion, but at least she beat Ronda Rousey in the invasion of Raw – SmackDown Women's Championship. She's a champion and always will be, but she has left the ring to be a mother. The news had been unexpected, she announced it this May, around the same time she relinquished her title to Asuka.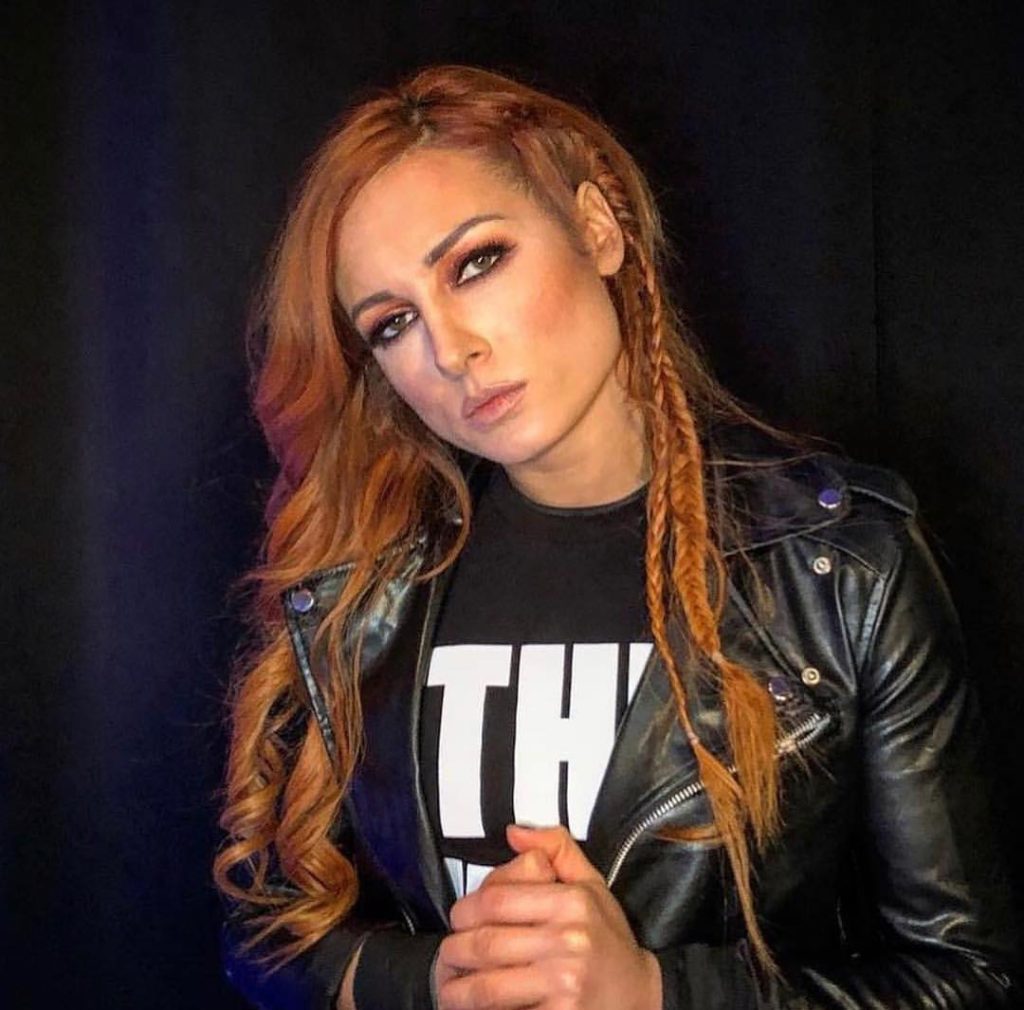 She says she knew she wanted to try to make a family before turning 35. She had met Seth Rollins AKA Colby Lopez on WWE and thought, well perfect. She had initially thought of waiting until she was done with wrestling, but she felt like taking on motherhood now.
Alexandra Raeva
Born in Moscow, Russia, Alexandra excels at a sport you may be unfamiliar with. Curling! Why is it called that? When the sport is played on natural ice, the curling rock makes a growling sound – in old Scottish dialect called as curr. It is most popular in Canada. Players must have right balance and coordination to deliver the rock.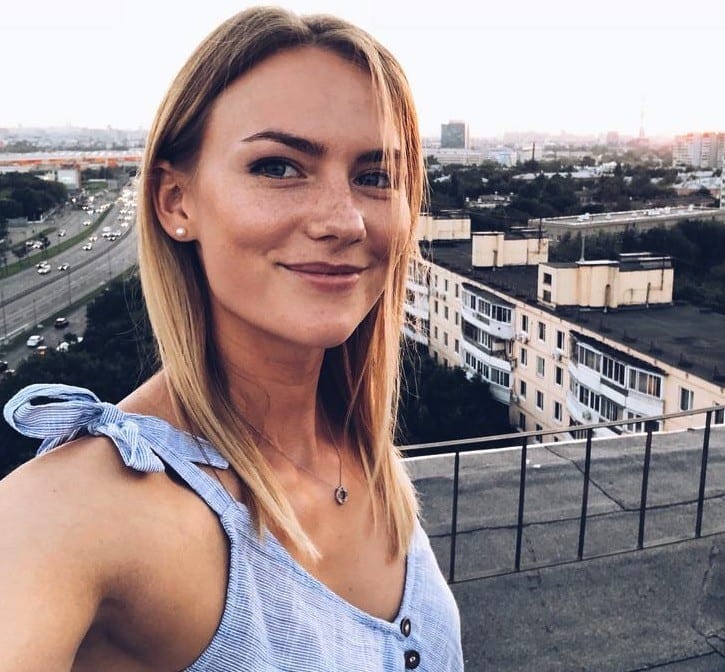 Take it from Alexandra. She and her curling team achieved gold in the 2013 Winter Universiade, the 2013 World Junior Curling Championships, and the 2015 European Championships. At the 2014 Beijing Olympics, they had to be content with placing second and got silver.