35+ Spring Cleaning Hacks For A Fresher Home
By Navkiran K April 20, 2022
---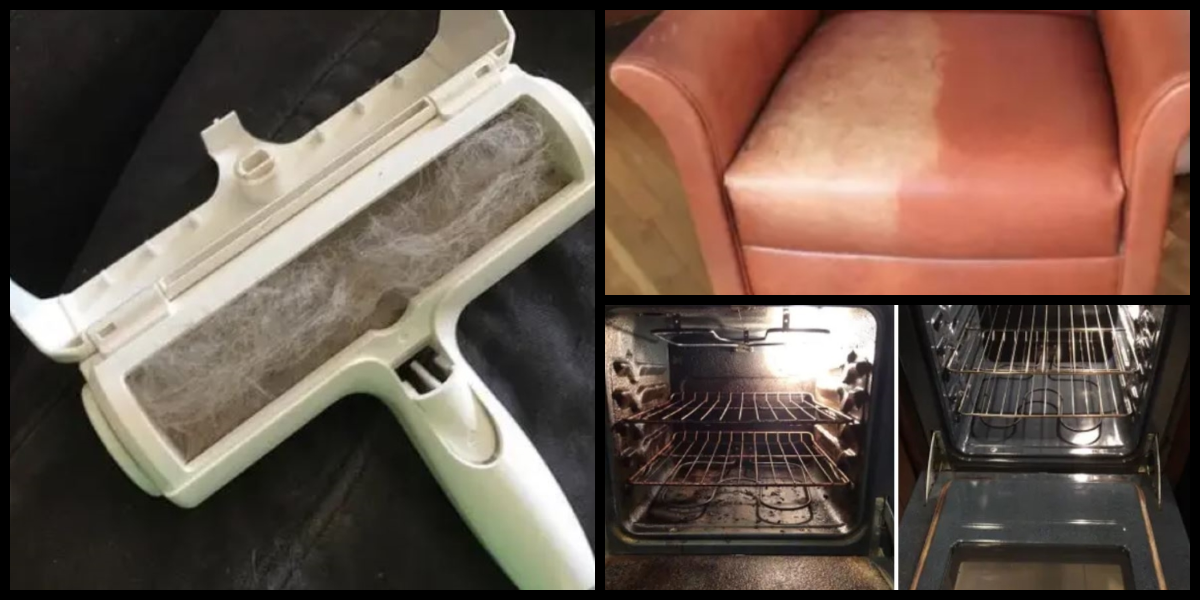 Everyone likes to live in a clean and organized place, but who wants to spend all their time cleaning and organizing? Not many, unless you are a cleaning freak like Monica from Friends. Because let's face it, cleaning is time-consuming and gets quite boring. So, why not make cleaning fun with some creative fixes and useful products? Imploying proven tricks and solutions can cut down your cleaning time and efforts. In the same light, we have compiled a list of home cleaning hacks, including various ideas and products that can make cleaning easy and much more enjoyable. Don't just take our word for it. These tips come from helpful Amazon reviews! You'll see how improving little things makes the bigger picture so much better! So, without further ado, let's get down to some cleaning business!
1. Dryer vent cleaning kit and brush to take care of it all
Cleaning the dryer vent is essential for the safety of your home as well as your family. But it's not always easy to do it yourself. That's where the Holikme Dryer Vent Cleaning Kit comes in. This is the ideal kit for getting professional-like results with minimal effort.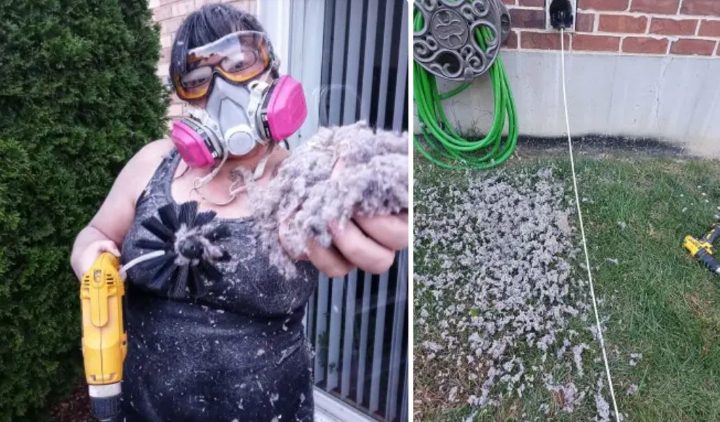 It includes a rotary brush and a flexible rod that extends up to 26 feet. So you can easily reach and clean the dryer vent from the outside. This can literally cut your time and efforts in half. So get the lint out and keep your home safe.
2. The magic of bottle cleaning tablets
Reaching the bottom of bottles to clean them is hard, isn't it? Well, not anymore. Use bottle cleaning tablets to make the whole process easier and faster. They are great for cleaning water bottles, cups, coffee pots, or even slow cookers.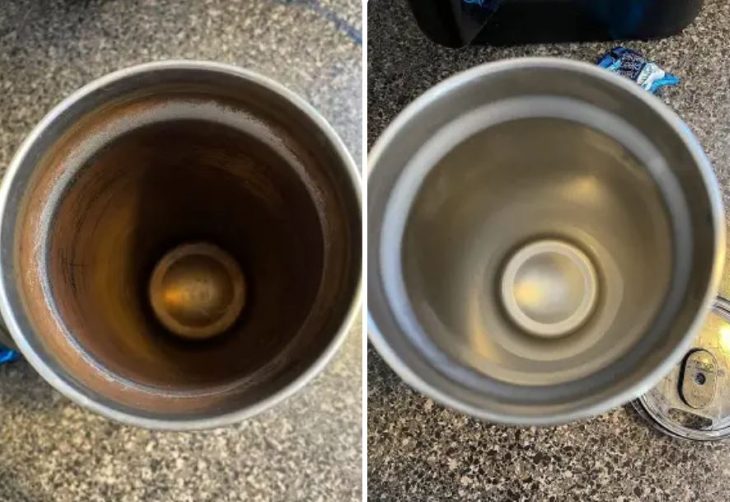 Just fill the bottle with warm water and drop in one tablet, then wait for 15-30 minutes. Drain the water, give it a quick rinse, and boom, it's all clean and ready to use. This is what we call a "no-effort cleaning."
3. Make pet hair removal easy with a squeegee broom
People who have pets at home know how difficult it is to get rid of pet hair. But using a squeegee broom can make the job much easier. Just run it over the floor, furniture, or your clothes, and the pet hair will come right off.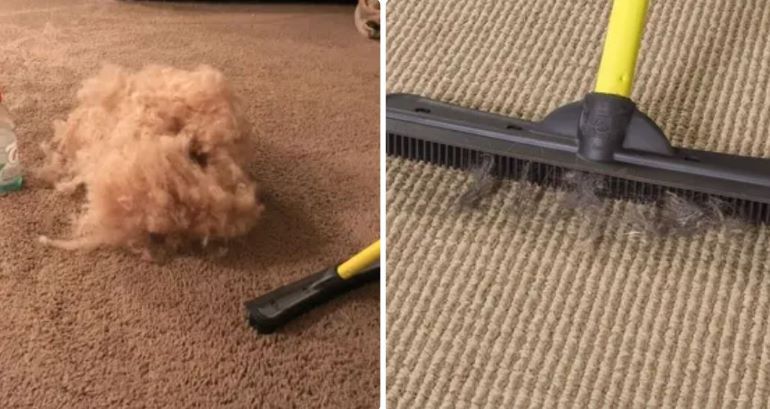 It doesn't require any chemicals or solutions, so it's safe to use around pets and kids. It works like a champ on carpets and can also be used on rugs, hardwood, and linoleum. This versatile and easy-to-use tool will make your life much easier.
4. Drill brushes to save the day
Scrubbing grimy surfaces from bathtubs to cooktops can be one heck of a task. And frankly, no one wants to spend hours scrubbing. But with a bit of help from a drill brush, you can make cleaning much easier and less time-consuming.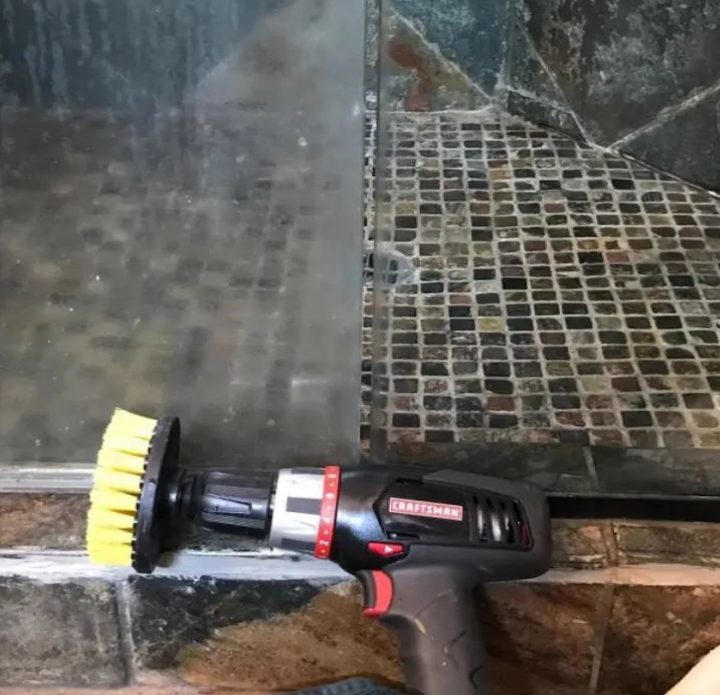 Take out years of stains and grime with little effort. Just attach the drill brush to your drill and start scrubbing, and it'll be done within minutes. Trust us! If you get these brushes, you will want to clean your bathroom more than ever.
5. Get rid of gunk and hair from sink and tub drains
Gunk and hair can build up in your sink and tub drain over time, causing them to become clogged. If you don't want to deal with a clogged drain, use a drain hair catcher. You can easily clean it before it gets a chance to worsen.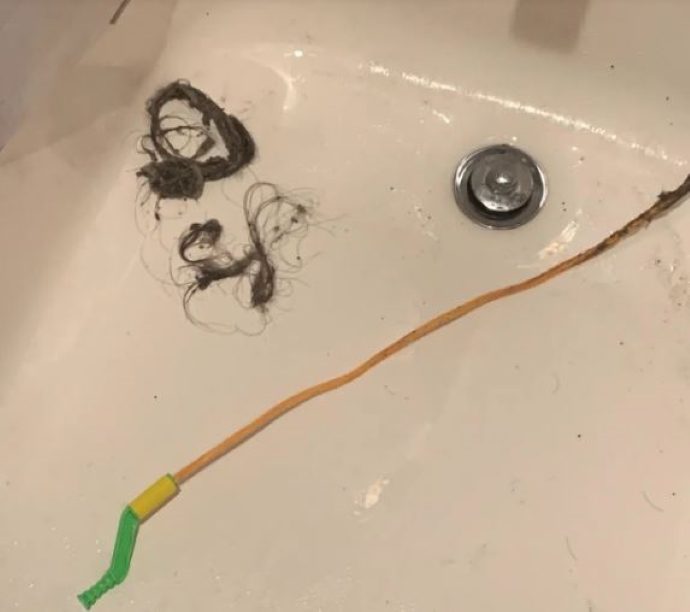 No need to call the plumber because it's super easy to use. It has a rotating handle and micro hooks that eliminate the gunk and hair in one go. This handy little drain millipede can save you a lot of time and money.
6. Pumice stone to make your toilets shine again
Using harsh chemicals to clean toilets is harmful to your health and the environment. But you shouldn't have to put up with a dirty toilet either. So, go for a much more efficient and affordable, and eco-friendly alternative. We are talking about a pumice stone.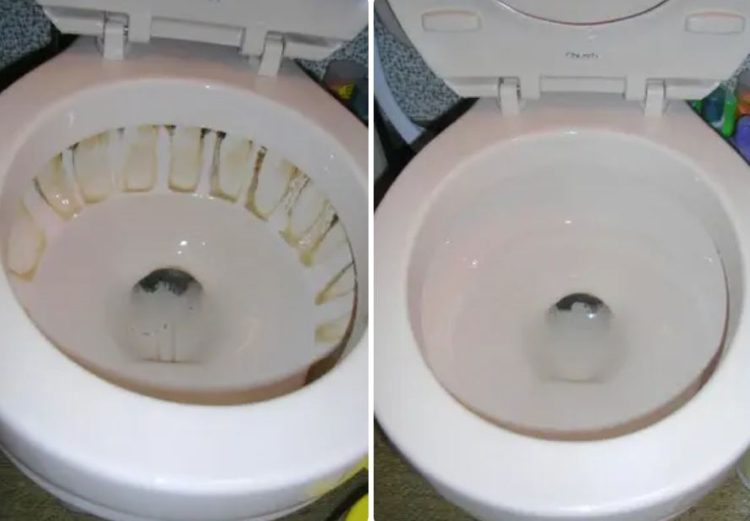 This natural stone is perfect for cleaning toilets. It's non-toxic, safe to use, and doesn't scratch the surfaces. Plus, it's very effective in removing rust, mineral deposits, and hard water stains. Just use it with a little water, and your toilet will be shining in no time.
7. Restore your bathroom's shine with stain whitener gel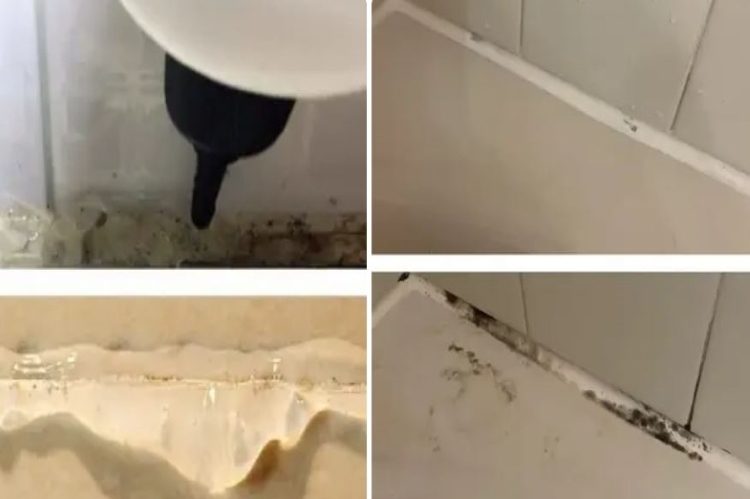 If you have given up on removing molds and mildews after trying scrubbing and bleaching, then the Skylarlife gel is for you. Just apply it to the affected areas and let it sit for a few hours or leave it overnight. The gel will do all the hard work and leave the surface looking shiny and new.
8. Make cooktop cleaning a breeze
Looking at a messy cooktop can be very frustrating, but cleaning it doesn't have to be a nightmare. Get hold of a cooktop cleaning kit, including a cleaner, scraper, and pad tool. And this combination will help you triumph over any mess with ease.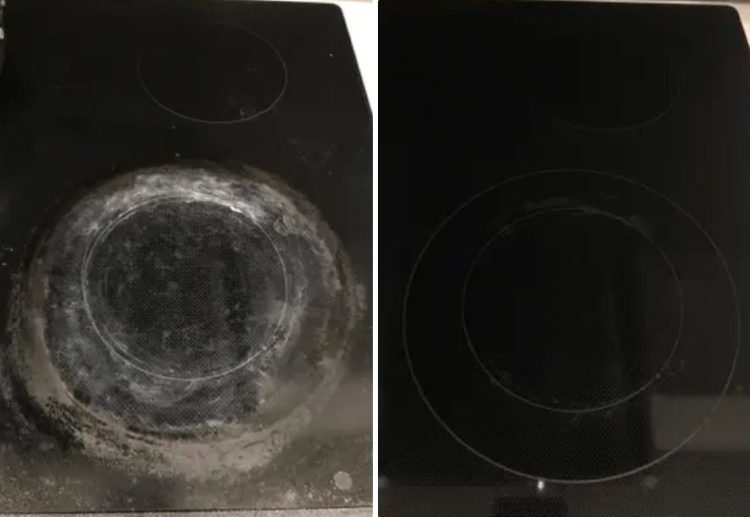 The cleaner helps break down the stubborn grease and burnt-on food. The scraper is for removing the hardened residue. And the pad tool is for scrubbing without scratching the surface. With this, you'll have everything to make your cooktop look new again.
9. Stain remover to make your life easier
If you have kids or pets, chances are your carpets have seen some serious stains. And no matter how many cleaning cycles you go through, they just won't disappear. It's futile to keep scrubbing, and you may end up messing up your carpet.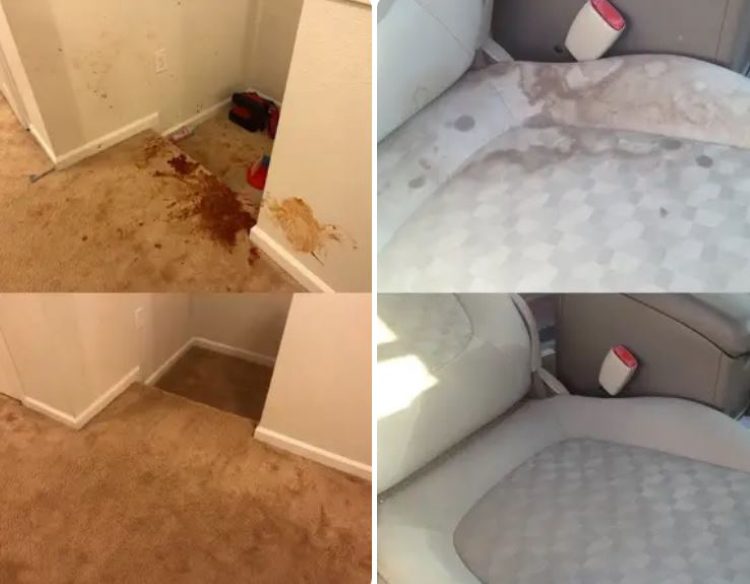 Just spray the solution on the stained areas, let it sit for a few minutes, and wipe it gently. The stain will come off easily without damaging the fabric. Getting rid of stains can't get easier than this, and this will work out for your car seats, too!
10. Fabric shaver, the sofa saver!
If your sofas are starting to look a little shabby, don't fret. A fabric shaver will make them look as good as new in no time. Just run the shaver over the couch's fabric, and all the fuzz balls will disappear.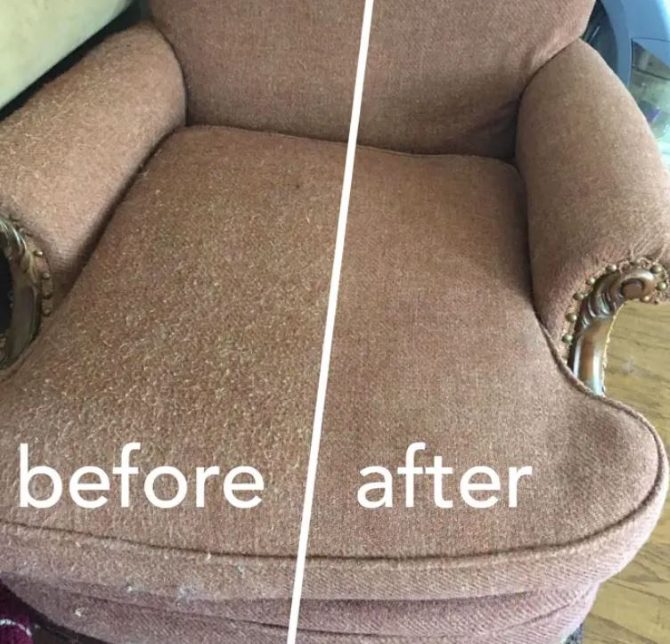 The hack is quick and easy to make your sofas look brand new. Plus, it will save you from having to buy new furniture. This little shaver hack can save your favorite fabric sofa, and of course, it will work on your clothes and sweaters, too.
11. Gleam up your shower doors and glass cooktop stoves
It is tiring looking at water spots and streaks on your shower doors. Plus, the burnt-on grime on cooktops is straight-up disgusting, and it's a hassle to get rid of them. Well, not anymore! You can make them gleam and look new with the Bar Keepers Friend Cooktop Cleanser.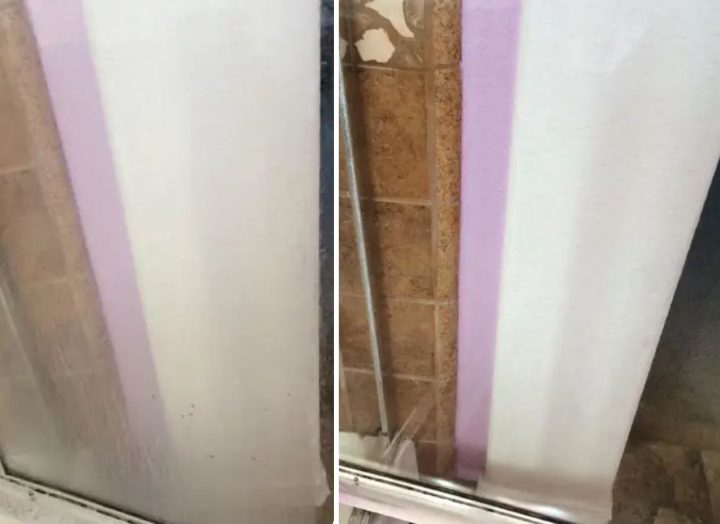 First, sprinkle it on and let it sit for a minute or two. Then, use a damp cloth to wipe it away to bid a farewell to the water spots and grime. This hack is quick, easy, and very effective!
12. Puff-up the sofas!
Extend the life of your couch by adding a little cushion support. You need to take a piece of thick foam, cut to size, obviously, and place it underneath the cushions. And voilà! You have a brand new-looking sofa that is equally comfy.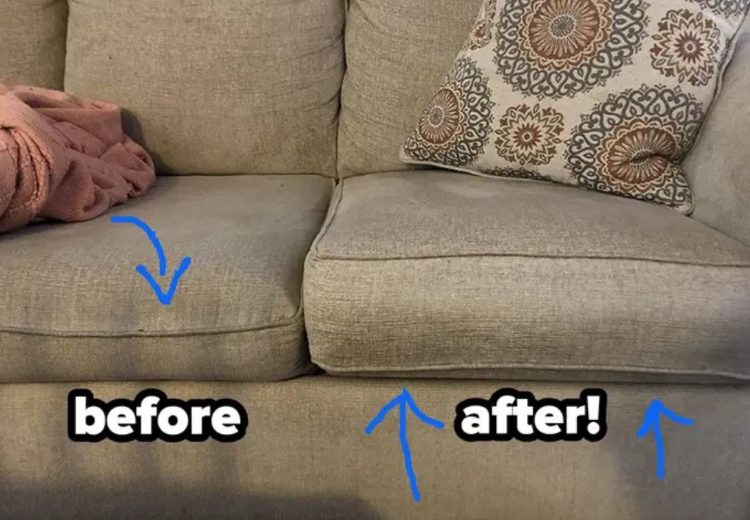 You can also add a thin piece of foam to the cushion's back for extra support. This creative hack might even put new seats to shame because of how inexpensive and effective it is. Not to mention, it will take you less than five minutes to do!
13. Adhesive remover for clear surfaces
Kids and their passion for covering the walls with stickers and crayon art is a nightmare for spring cleaning! As a parent, you must have gone through the trouble of cleaning all that up. But with Goo Gone Adhesive Remover, you can do it quickly and easily.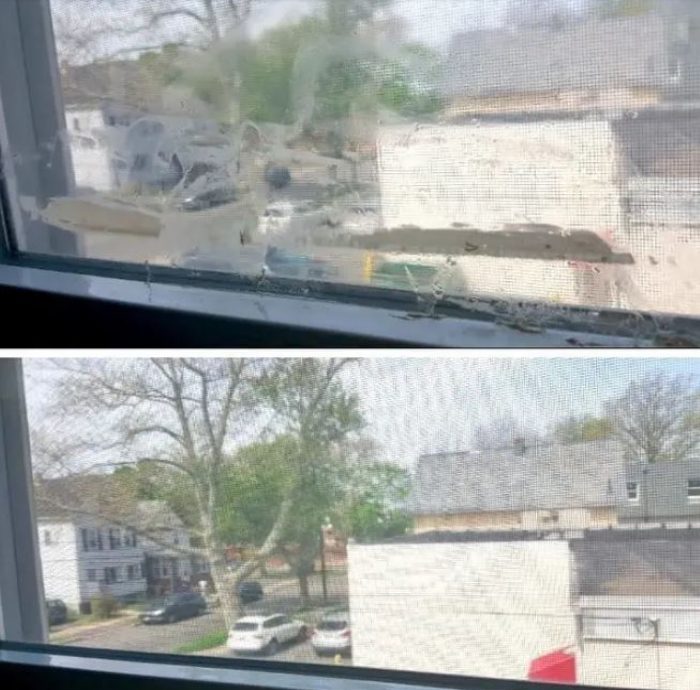 Get rid of any kind of gooey mess with ease. It's safe to use on various surfaces, and it won't leave any streaks or smears. Just apply it on the surface, let it sit for a while, and then wipe it off.
14. Leather stain remover spray for the magic
Spilled coffee or wine on your brand new leather couch? Or is your favorite sofa starting to look old with all the stains? Don't worry, just reach for this spray. It will remove all the stains quickly and easily without damaging the leather.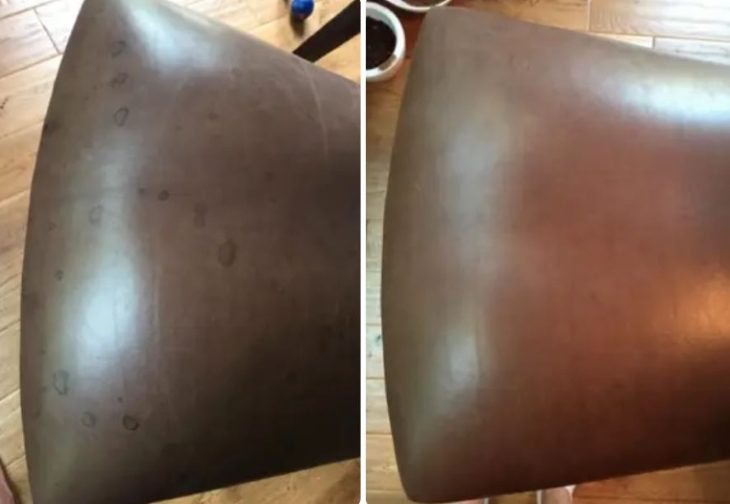 It's very easy to use; just spray it on and wipe it with a clean cloth. The stain remover spray can turn the clock back on your leather couch. Moreover, you can use this on other surfaces like saffiano, faux, vinyl, compound, etc.
15. Let your cabinets and floors smile again with wood polish
Wood floors and cabinets take a beating every day and start looking dull and lifeless over time. But with this wood polish, you can make them look as good as new. The scratches and stains on your wood surfaces will be gone with just one or two coats.
Your cabinets and floors will thank you for using this wood polish. Moreover, it's very easy to apply and doesn't require any elbow grease. So, if you were looking for an easy and effective way to restore your wood surfaces, this is it.
16. Powder cleanser to get rid of tough stains
If you are tired of scrubbing stains that just won't come out, then this is the hack for you. Wet the surface, sprinkle a little powder cleanser, wait for some time, and then wipe it with a wet cloth or sponge.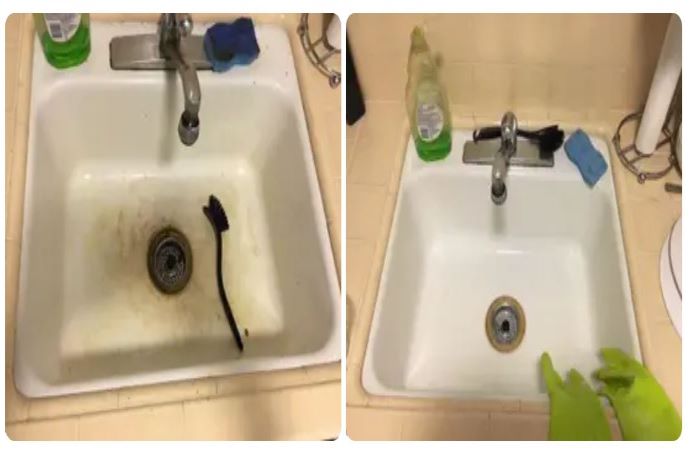 The stain will come off, leaving the surface shining and looking new. You'll be surprised to see how easy it is to get rid of pesky stains using a powder cleanser. It works almost like magic and is a lot less effort than scrubbing.
17. Dishwasher cleaning tablets to ensure cleanliness and freshness
You don't clean your dishwasher every day, and they are bound to build limescale and grime over time. But with these dishwasher cleaning tablets, you can keep it clean and fresh with just one tablet a month. Talk about being affordable and efficient!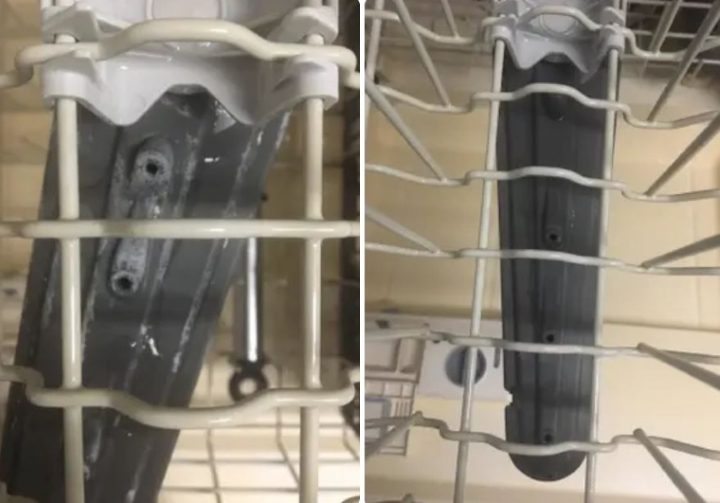 Just pop one in the dishwasher, and it will do the rest for you. The tablet will clean the dishwasher, removing all the build-up and grime. Moreover, it will also leave a fresh lemon scent behind, making your dishwasher smell great.
18. Repair markers and wax sticks for quick fixes
The repair markers and wax sticks will come in handy if you've noticed minimal scratches on your wooden furniture, doors, or flooring. They are fairly promising and easy to use. Just fill in the scratches, and they will blend in with the color covering the blemishes.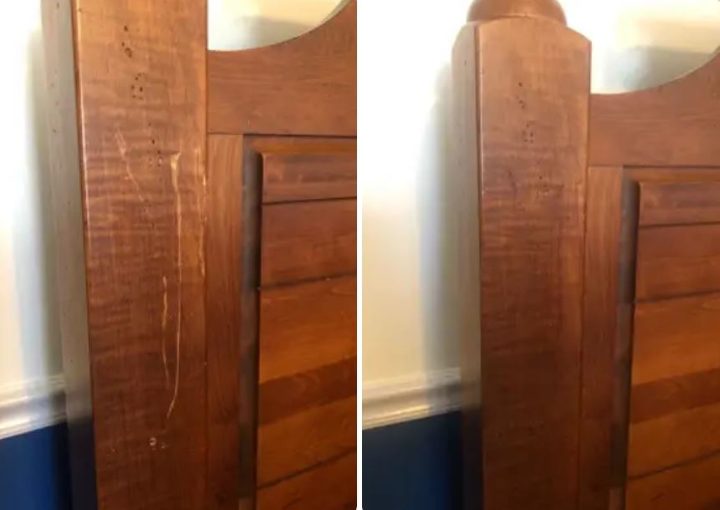 The best part is, they are almost undetectable and come in various colors, so you can choose the one that matches your furniture. So, if you're looking for a quick and easy fix for your scratched surfaces, these markers and wax sticks are worth a shot.
19. Restore the colors with leather recoloring balm
The leather recoloring balm is as exciting as it sounds. It's a versatile product you can use to change the color of your leather couch, car seats, or clothes. That leather couch you think you have part ways with, well, now you don't have to.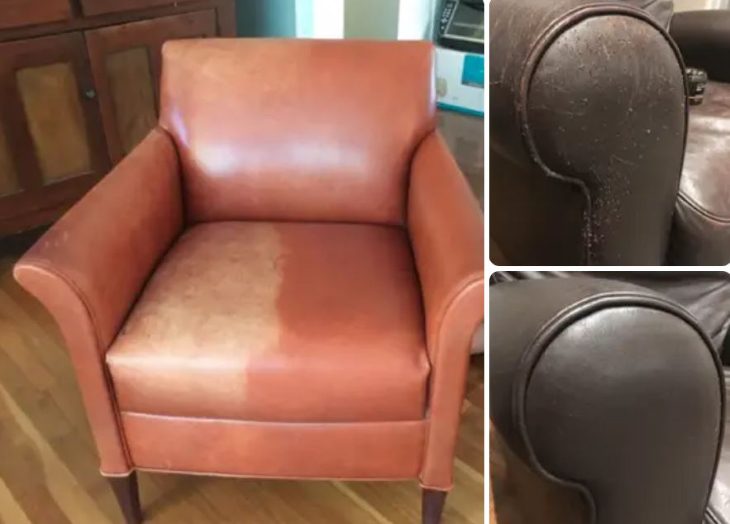 It's crazy how recoloring balm can restore any worn or faded leather surface to its glory days. Plus, they are available in various colors, so you have multiple options and room for experimenting as well. Just make sure you follow the instructions correctly to avoid any mishaps.
20. Soften and keep brown sugar moist with brown sugar bear
As the natural moisture evaporates, brown sugar gets hard over time and becomes unusable. However, this brown sugar bear can keep it fresh and moist for a long time. Just soak the bear in water for 15 minutes and pop it in the container with your brown sugar.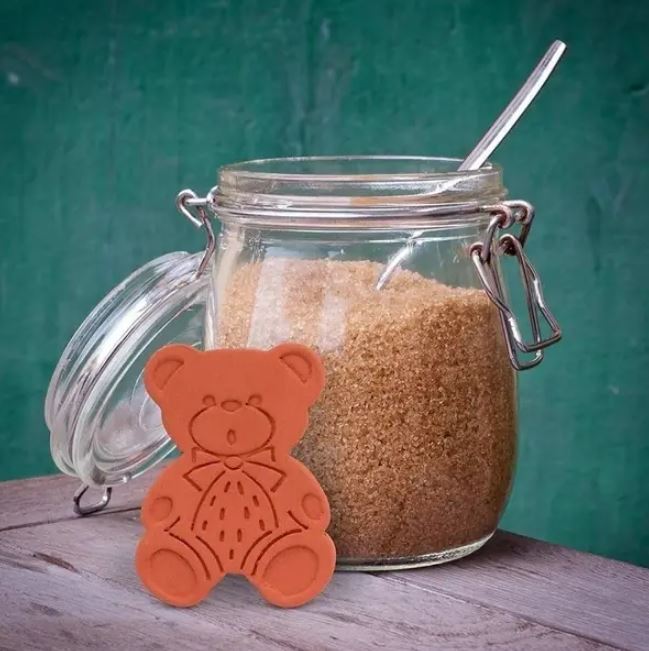 The next time you need brown sugar, it'll be as good as new. Moreover, this bear can also be used to keep spices fresh by absorbing moisture. So, get this cute bear if you want your brown sugar and spices to last longer.
21. A carpet hoover to suck out stains
It doesn't matter whether you have kids and pets or not; carpet stains are inevitable. But it doesn't mean you have to live with them. To say goodbye to all the stains, do yourself a favor and invest in the PowerDash Pet Hoover.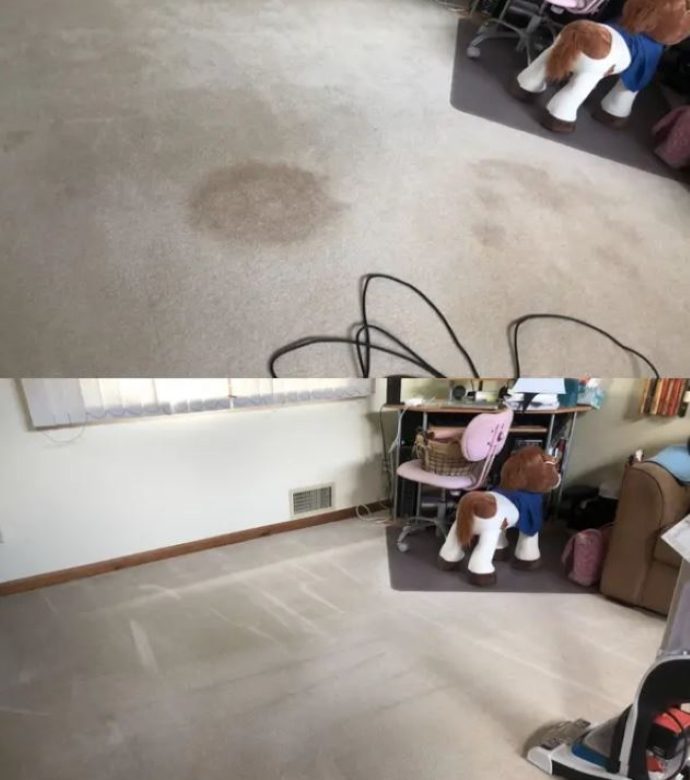 This hoover is lightweight, has a compact design, and is very easy to assemble. Most importantly, it's very powerful and can easily suck out all the dirt, hair, and debris from the carpets. So get one for your home and keep your carpets looking new.
22. Enamel paint for refreshing metal surfaces
Enamel paint is great for enhancing the look of metal surfaces. Whether it's your sink, faucet, fridge, metal bed frames, or doorknob, this paint will make them look new again. It's easy to apply and can cover all the scratches and scuffs.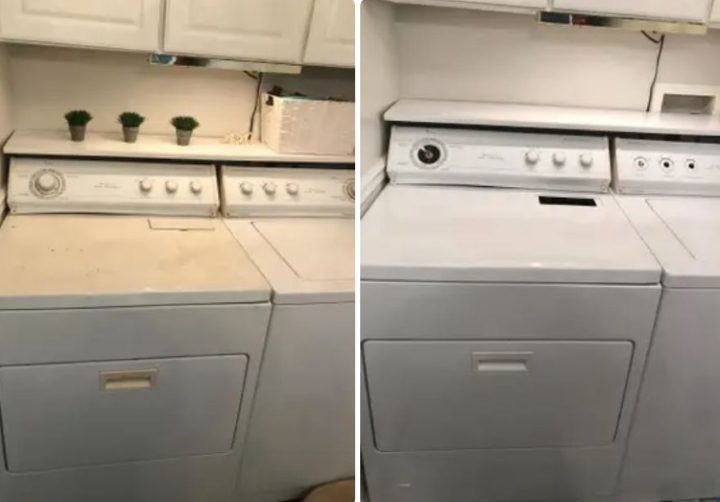 Enamel paint is also very durable and can withstand wear and tear. Plus, it's resistant to heat, making it ideal for metal surfaces. Thus, using enamel paints give any metal surface a new lease of life. That shine is just one coat away.
23. Hassle-free oven cleaning
If you love baking, you know how difficult it is to remove the baked-on spills. You don't want to scrub for hours only to get scratches on your beloved oven. Well, an easy way out is using a fume-free oven cleaner.
You can simply spray it on and let it sit for a while. The foam will help loosen the spills, making them easier to wipe off. Plus, it's fume-free, so you won't have to deal with strong gases. So, go ahead and bake to your heart's content.
24. Keep your makeup tools clean with cleaning shampoo
Now, this tip goes out to all the ladies who love their makeup. You're aware of the amount of dirt and germs that cosmetics brushes accumulate over time. It's a hassle to clean them, but if you use a cleaning shampoo, it can be done in minutes.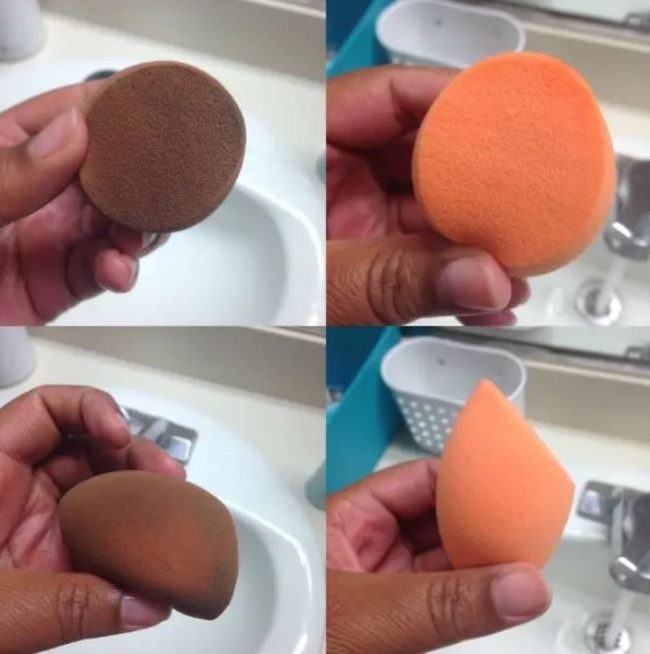 Yes, you read that right! It's much more effective than using regular soap and water. Plus, it will also extend the life of your brushes and sponges. It is capable of removing oil and impurities and improving the performance of brushes.
25. The dynamic duo of scrub brushes to save the day
If you want to make cleaning quicker and easier, then get the OXO Good Grips Deep Clean Brush Set. A set where the short brush is ideal for getting into tight spaces and the long brush is perfect for scrubbing larger areas.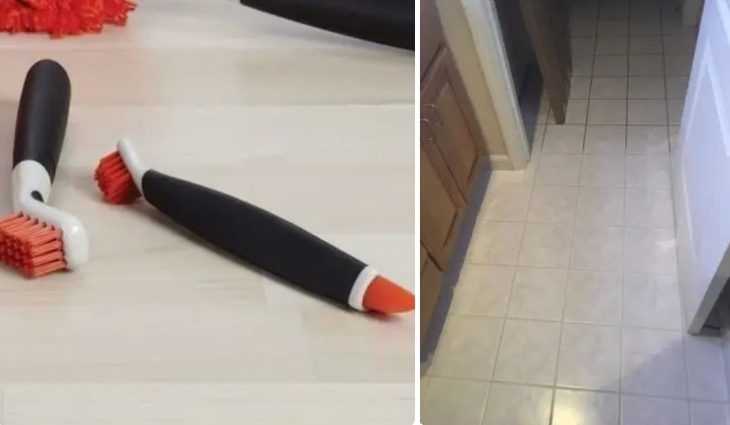 Having this dynamic duo will make cleaning a breeze. Whether you're cleaning the kitchen sink or the bathroom tub, these brushes will help you get the job done in no time. Plus, they come with comfortable handles, so you can use them for a long time.
26. Shining kitchen with stainless steel cleaner and polish
Bring back the shine in your kitchen using a stainless steel cleaner and polish. It's very easy to use; just spray it on and wipe it off, revealing a streak-free shine. The polish is also great for protecting against fingerprints and smudges.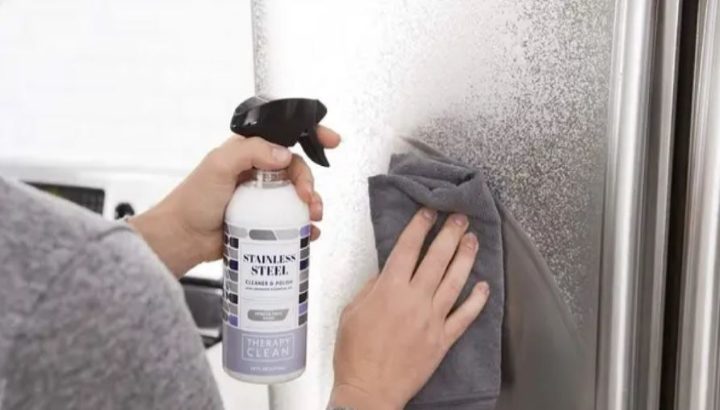 Say goodbye to the days of mindless scrubbing and getting mediocre results. This cleaner and polish will leave your kitchen appliances looking brand new. It's also safe to use on all types of stainless steel, including refrigerators, stoves, dishwashers, and more.
27. Drive out pet odor with pet house candles
Pets are a part of the family, and we love them, but sometimes they can make the house smell bad. But don't worry because there's a solution for that, too. Use pet house candles to eliminate unpleasant odors and give your home a fresh aroma.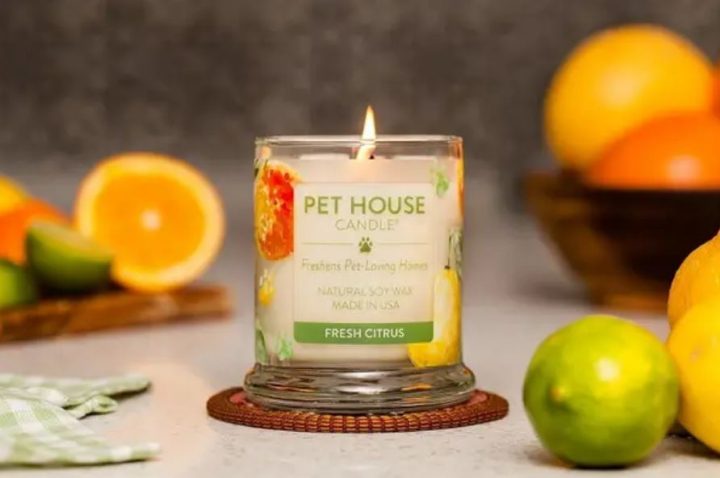 These candles are made with natural ingredients, and they are safe to use around pets. They come in a variety of fragrances so you can choose the one you like the most. Just light the candle and let it do its magic.
28. Patch and primer tool to take care of tiny holes
This patch and primer tool is a must-have for every homeowner. It comes in handy when you need to take care of small holes and cracks. The tool can be used on various surfaces, including walls, ceilings, doors, and floors.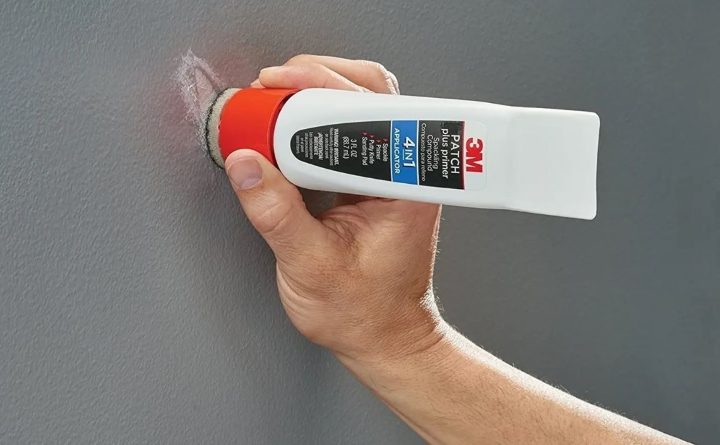 Apply a little patch by squeezing the tube and level with the scaper end. Let it dry, and then sand it with the cap. It's no hassle to use and can be a life-saver when you're in a pinch. Plus, you can avoid big repair bills.
29. Say goodbye to rust with rust stain remover
Anyone would agree that the rust stains are the worst, and it's a pain getting them to go away. However, this can be made easier by using a rust stain remover. It will quickly and easily remove the rust without damaging the surface.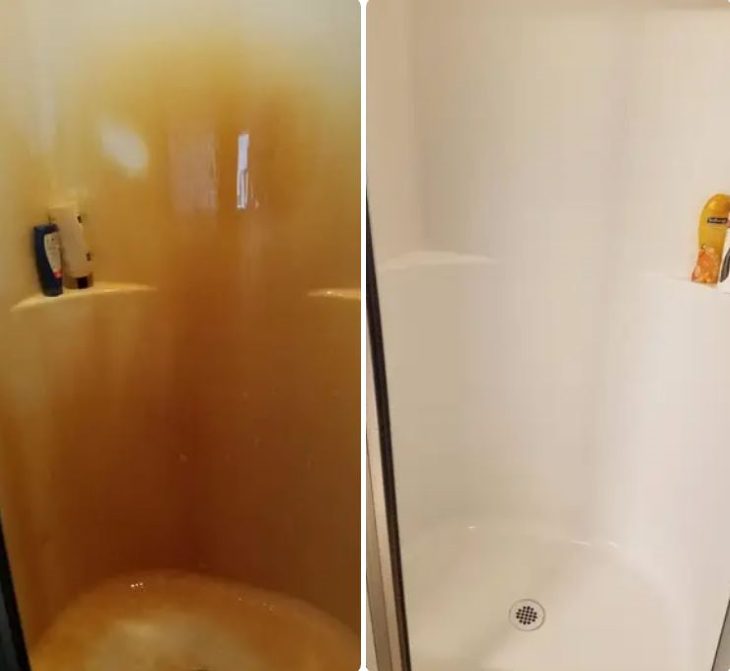 No more scrubbing for hours only to see the rust come back days later. A few sprays and wipes are all it takes to turn the clock around on your sink, tub, or shower. Plus, it's safe to use on all types of surfaces, including concrete, stone, metal, glass, and more.
30. Oil stain remover for your tile and stone floors
Tile and stone floors are beautiful, but they can be very difficult to keep clean. Stains are bound to happen, whether from spills or tracking in dirt and mud. But with this oil stain remover, you can easily get rid of them.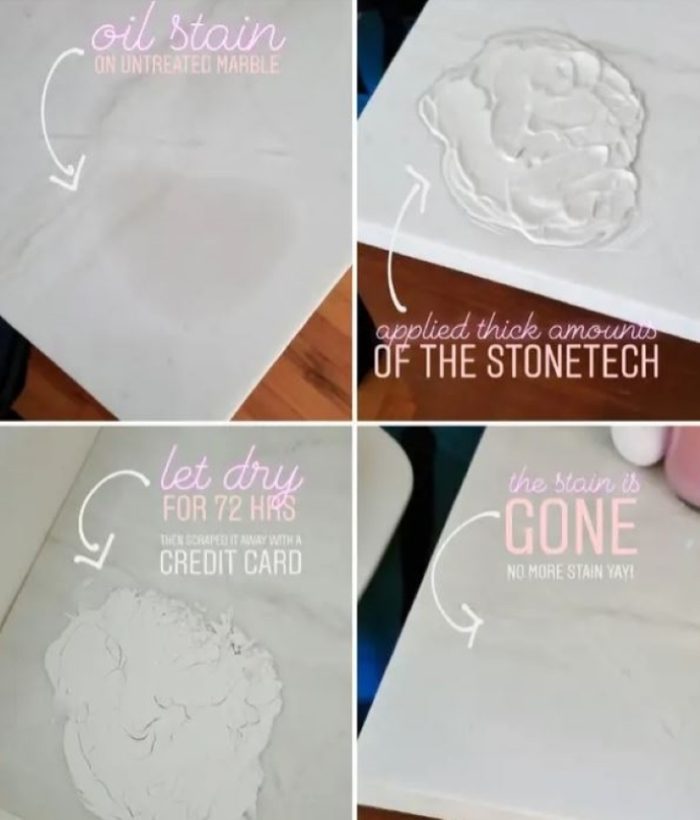 The oil stain remover is very effective and can remove stubborn stains quickly. Plus, it's safe to use on all types of floors, including ceramic, porcelain, marble, granite, and more. Keep your floors looking like new with this oil stain remover.
31. Moldable rubber glue to extend the life of your charger cables
Do you often find yourself throwing out things due to minor damage? Well, with this rubber glue, you can easily repair them and extend their life. It can be used to repair and reinforce cables and toys, fix leaks, and much more.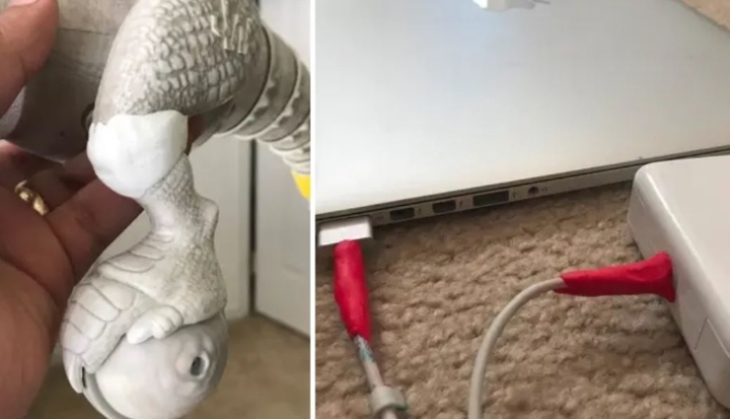 Just apply it, and it'll turn into a tough silicon rubber acting like a protective layer. From repairing and mounting to making handicrafts, this could be your best friend for DIY ideas. Moreover, the rubber comes in different colors, so you can get creative all you want.
32. Paint touch-up pens for small drywall repairs
Drywall damage is inevitable, especially if you have kids at home. Having paint touch-up pens can come in handy for small repairs. The pens are filled with paint, so you can use them to cover up nicks, scratches, and holes.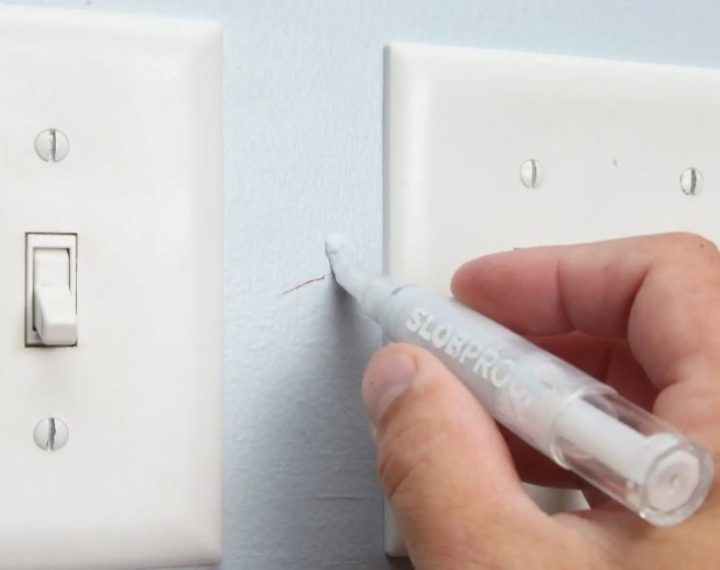 These pens are very easy to use and durable because they are air-tight, keeping the paint inside from drying. They are versatile and reusable; you can fill them with any paint color you need and do quick touch-ups on dings, scratches, dents, or stains.
33. A treat for your jetted tub
Your jetted tub works hard to give you the best relaxing experience, so it deserves a little treat. What could be better than giving it a thorough cleaning? Use a jetted tub cleaner to cleanse it and remove all the dirt, grime, and gunk.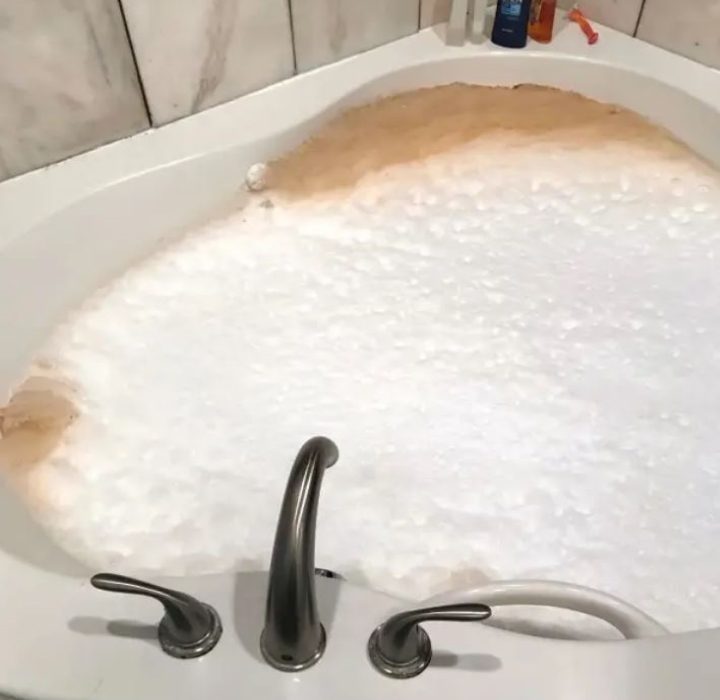 It only takes 15 minutes to get the job done, and the results are unbelievable. Fill the tub with water, add the cleaner, let it run for a while, then drain. That's all you need to do for a clean and fresh tub.
34. Sweep up pet hair with ease
You love your pet, but there's no shame in admitting that cleaning their hair is harmful or annoying. Even the best vacuum cleaners face difficulty picking up all the hair. But with ChomChom Pet Hair Remover, you can sweep up all that fur in no time.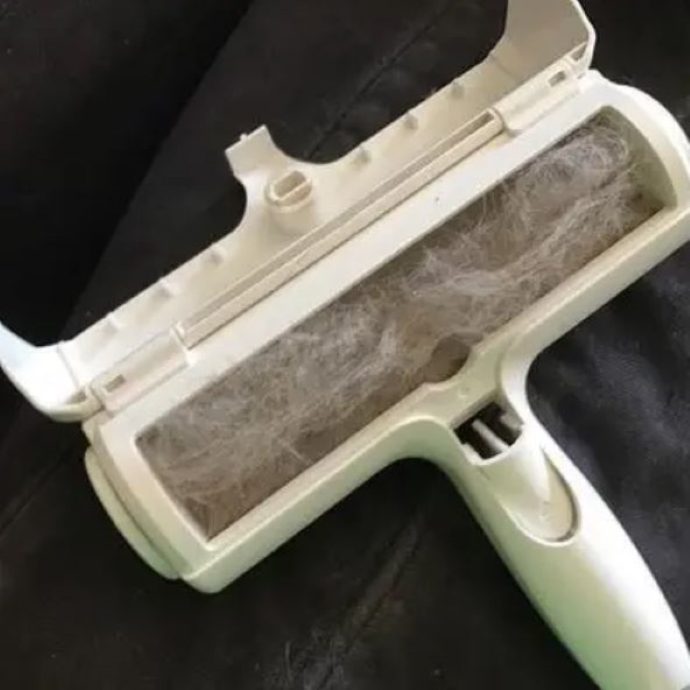 The multi-surface lint roller works exceptionally well for sofas, carpets, car seats, and furniture. It's easy to use, plus it doesn't need any batteries or a power source. Just roll it back and forth, and all the hair will be gone in a jiffy.
35. Thoroughly clean those sinks and drains
Cleaning sinks and drains will never be anyone's favorite task. But don't let it gross you out because it can be done easily with a garbage disposal cleaner. Drop it in, run a little water, then let the fizz reach the bottom of the disposal, and you are done.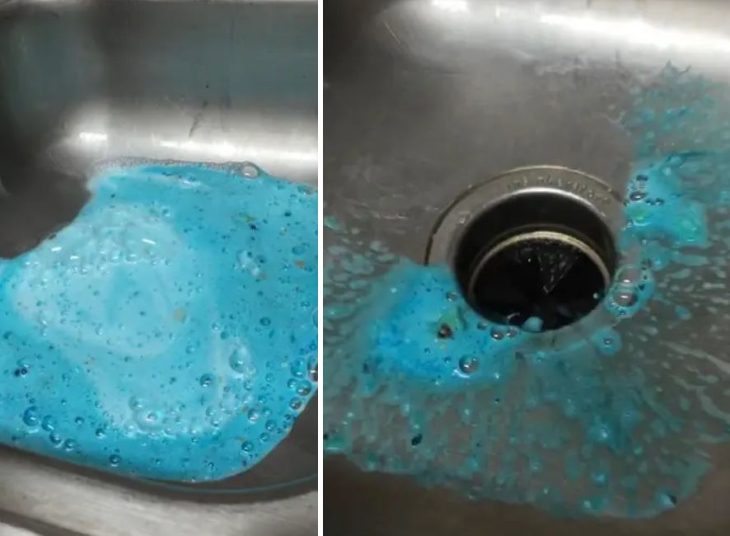 It will help you eliminate all the built-up gunk, slime, and grossness, leaving your sink and drain clean. Plus, it's safe to use and won't harm your pipes; instead, you'll get a fresh lemon fragrance. Just read the instruction carefully for the best results.
36. Handheld knife sharpener to never lose the edge
Cutlery needs a good cleaning, too. A handheld knife sharpener is a great way to keep your knives sharp and ready to use. It's almost effortless to use; just hold the sharpener in one hand and the knife in the other. Then, run the blade through the sharpener a few times.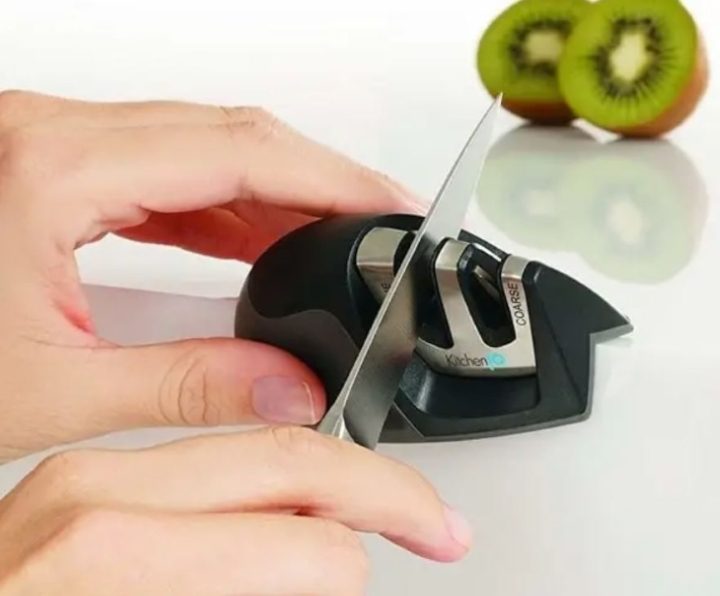 You never have to worry about dull knives again. This sharpener is great for all types of knives, including chef's knives, paring knives, bread knives, and more. Plus, it's small and compact so you can easily take it with you on your next move.
37. White noise machine for goodnight's sleep
Don't forget to give yourself a refresher! If you're struggling to get a good night's sleep, consider getting a white noise machine. It emits soothing sounds that can help you relax and fall asleep. There are a variety of sounds to select from, so you're sure to discover one that works for you.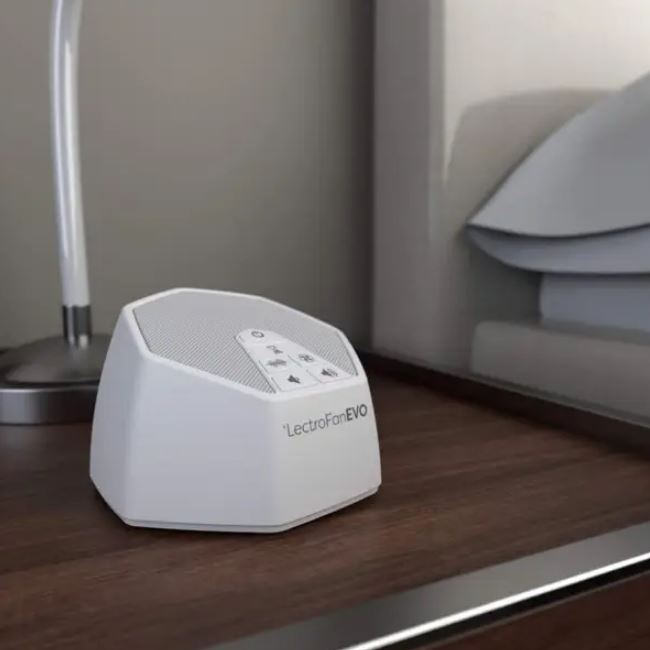 Plus, the compact machine comes with a sleep timer, so you can set it for however long you want. Don't worry about the loud neighborhood or your partner's snoring anymore. Get a white noise machine and sleep like a baby.